ASUS Dual GeForce RTX 2070 SUPER EVO OC Edition Review
Introduction
With Nvidia's recent refresh of the RTX lineup (sans the RTX 2080Ti, so far) ASUS has taken the opportunity to also update its lineup. Today we'll be taking a look at the Dual GeForce RTX 2070 SUPER EVO OC Edition. The same massive 2.7 Slot cooler remains, but with a more neutral and asymmetrical aesthetic. More memory, more speed, more power, but not more money, what's not to love? Let's find out if this should be your next GPU!
ProClockers would like to thank ASUS for sending over the Dual RTX 2070 SUPER EVO OC edition to check out!
ASUS's take on the ASUS Dual GeForce RTX 2070 SUPER EVO OC edition:
2x Fans. 2x Fun.
Delivering the latest NVIDIA Turing™ gaming experience in its purest form, the ASUS Dual GeForce® RTX 2070 SUPER™ EVO melds performance and simplicity like no other. Leveraging advanced cooling technologies derived from flagship graphics cards, the Dual GeForce RTX 2070 SUPER EVO opts for substance over style, the perfect choice for a well-balanced build. Buckle up and engage in cutting-edge gaming prowess.
The ASUS Dual GeForce® RTX 2070 SUPER™ EVO OC Edition 8GB GDDR6 with two powerful Axial-tech fans for high refresh rate AAA gaming and VR
RT Cores: Dedicated ray tracing hardware enables fast real-time ray tracing of objects and environments with physically accurate shadows, reflections, refractions, and global illumination.
Concurrent Floating Point and Integer Processing: Turing GPUs more efficiently process the compute-heavy workloads of modern games.
Ultra-fast GDDR6: Experience up to 496 GB/s of memory bandwidth for high-speed, high-resolution gaming.
Axial-tech fan design features a smaller fan hub that facilitates longer blades and a barrier ring that increases downward air pressure.
0dB Technology lets you enjoy light gaming in relative silence.
2.7-slot Design expands the cooling surface area to make the most of the two powerful Axial-tech fans.
Auto-Extreme Technology uses automation to enhance reliability.
Protective backplate secures components during transportation and installation.
GPU Tweak II provides intuitive performance tweaking, thermal controls, and system monitoring.
144-hour Validation Program puts cards through a series of stringent tests to ensure compatibility with the latest games.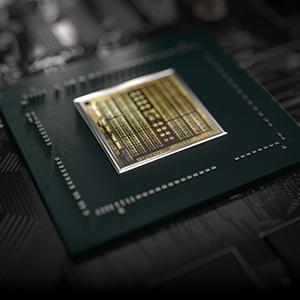 NVIDIA Turing™ Architecture
GeForce RTX is powered by NVIDIA Turing, the world's most advanced GPU architecture for gamers and creators. Get truly next-gen performance and features with dedicated AI and ray-tracing cores for the ultimate experience.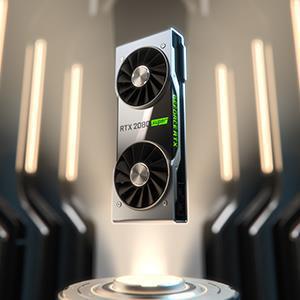 Get Super Powers
The new GeForce RTX SUPER™ Series has even more cores and higher clocks, bringing you performance that's up to 25% faster than the original RTX 20 Series and 6X faster than the previous-generation 10 Series GPUs. It's time to gear up and get super powers.
Features & Specifications
COOLING
Axial-tech Fan Design – Better, faster, stronger
Newly designed for the latest generation of top-end ROG graphics cards, these fans feature a smaller hub that facilitates longer blades and a barrier ring to increase downward air pressure.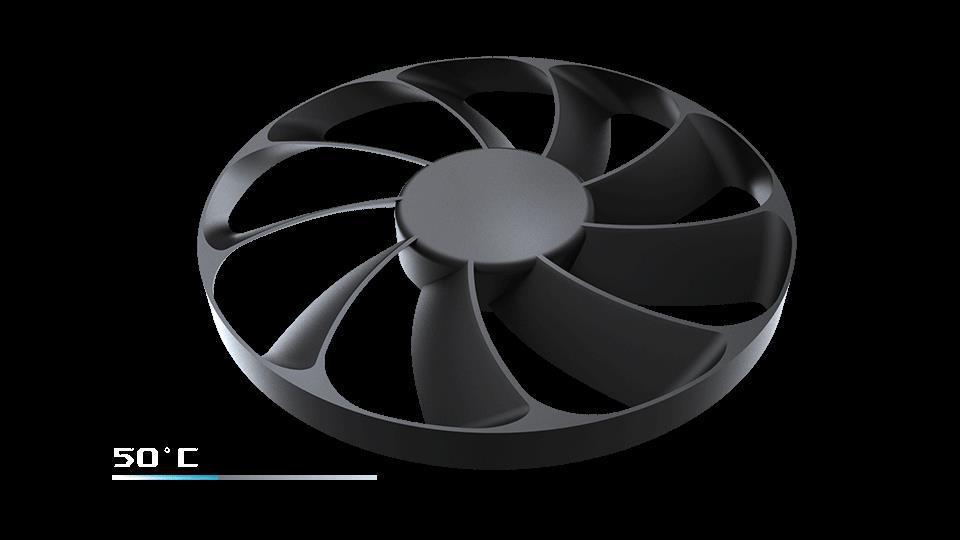 0dB Technology – Quiet intelligence
An advanced onboard controller brings fans to a standstill when the GPU core temperature is below 55 Celsius, letting you enjoy light gaming in relative silence. As temps rise past the threshold, the fans automatically start up again.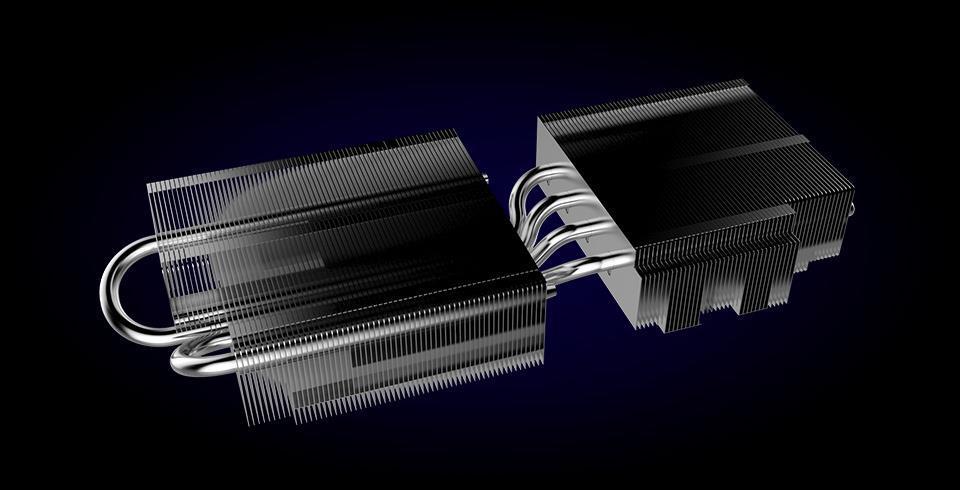 2.7-slot Design – Sink your heat into this
The Dual GeForce RTX 2070 SUPER EVO leverages a 2.7-slot design to gain more heatsink surface area. The extra thermal headroom increases overclocking potential and allows fans to run at even lower speeds in light scenarios.
ENGINEERING
Auto−Extreme Technology – Precision automated manufacturing
Auto-Extreme Technology is an automated manufacturing process that sets new standards in the industry by allowing all soldering to be completed in a single pass. This reduces thermal strain on components and avoids the use of harsh cleaning chemicals, resulting in less environmental impact, lower manufacturing power consumption, and a more reliable product overall.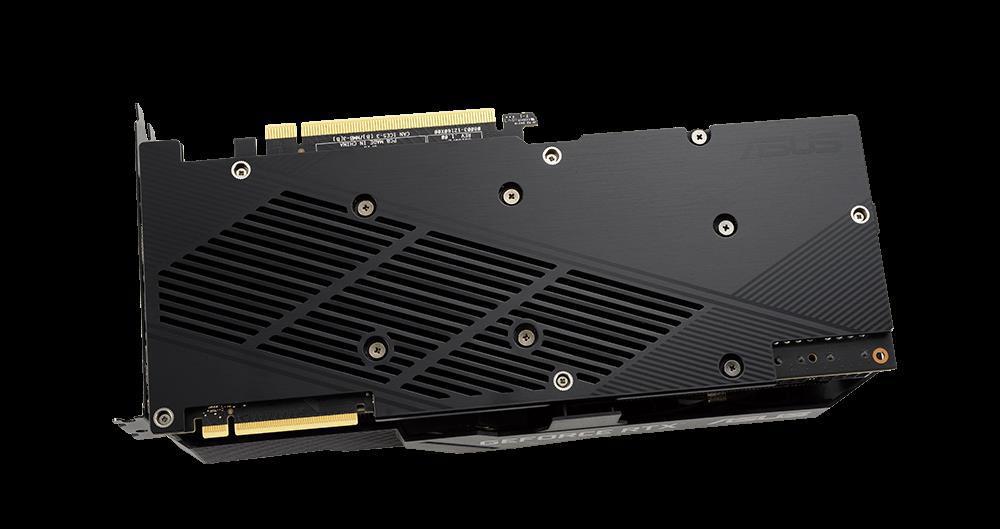 Protective Backplate – That's so metal!
The PCB is reinforced by an aluminum backplate that adds structural rigidity, helping to prevent PCB flex and protect components and trace pathways from damage.
SOFTWARE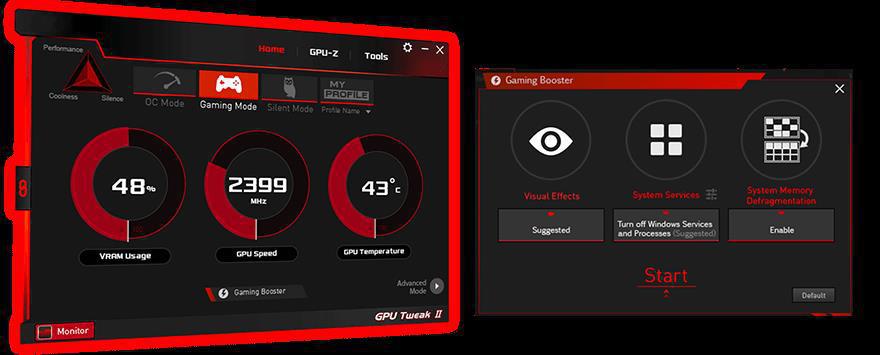 GPU Tweak II – Monitor, tweak, and tune
The ASUS GPU Tweak II utility takes graphics card tuning to the next level. It allows you to tweak critical parameters including GPU core clocks, memory frequency, and voltage settings, with the option to monitor everything in real-time through a customizable on-screen display. Advanced fan control is also included along with many more features to help you get the most out of your graphics card.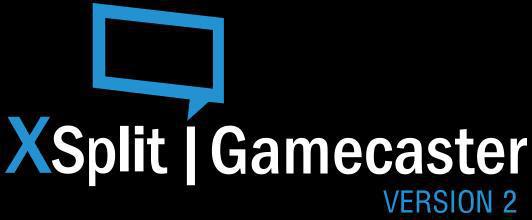 XSplit – Premium streaming
XSplit offers a premium streaming experience with in-game annotations and other advanced features. Enjoy a free license with the purchase of select ASUS graphics cards. See you online!

Wtfast – Play lag-free
We've partnered with wtfast to help you to play free from lag, latency issues, and lost packets. With a 6-month subscription to the wtfast Gamers Private Network, you'll enjoy lower ping for a smoother, more fluid online gaming experience. Buy an ASUS graphics card – and don't be left waiting!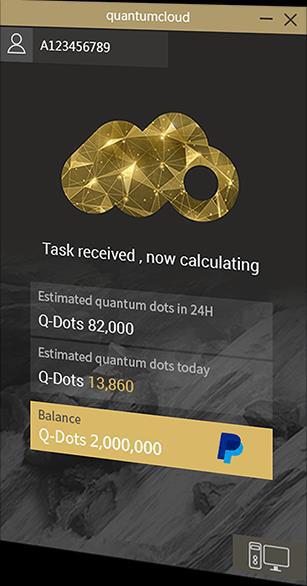 Quantumcloud – Profit from GPU power
Quantumcloud is a simple and secure service that lets you effortlessly earn extra money by putting your idle GPU to work. Through an easy-to-use app, your computer can help run cloud-based applications, making you money in the process. Earnings are automatically transferred to your WeChat or PayPal account, and your privacy remains intact because Quantumcloud doesn't collect your personal data. Get started making money today!
EXPERIENCE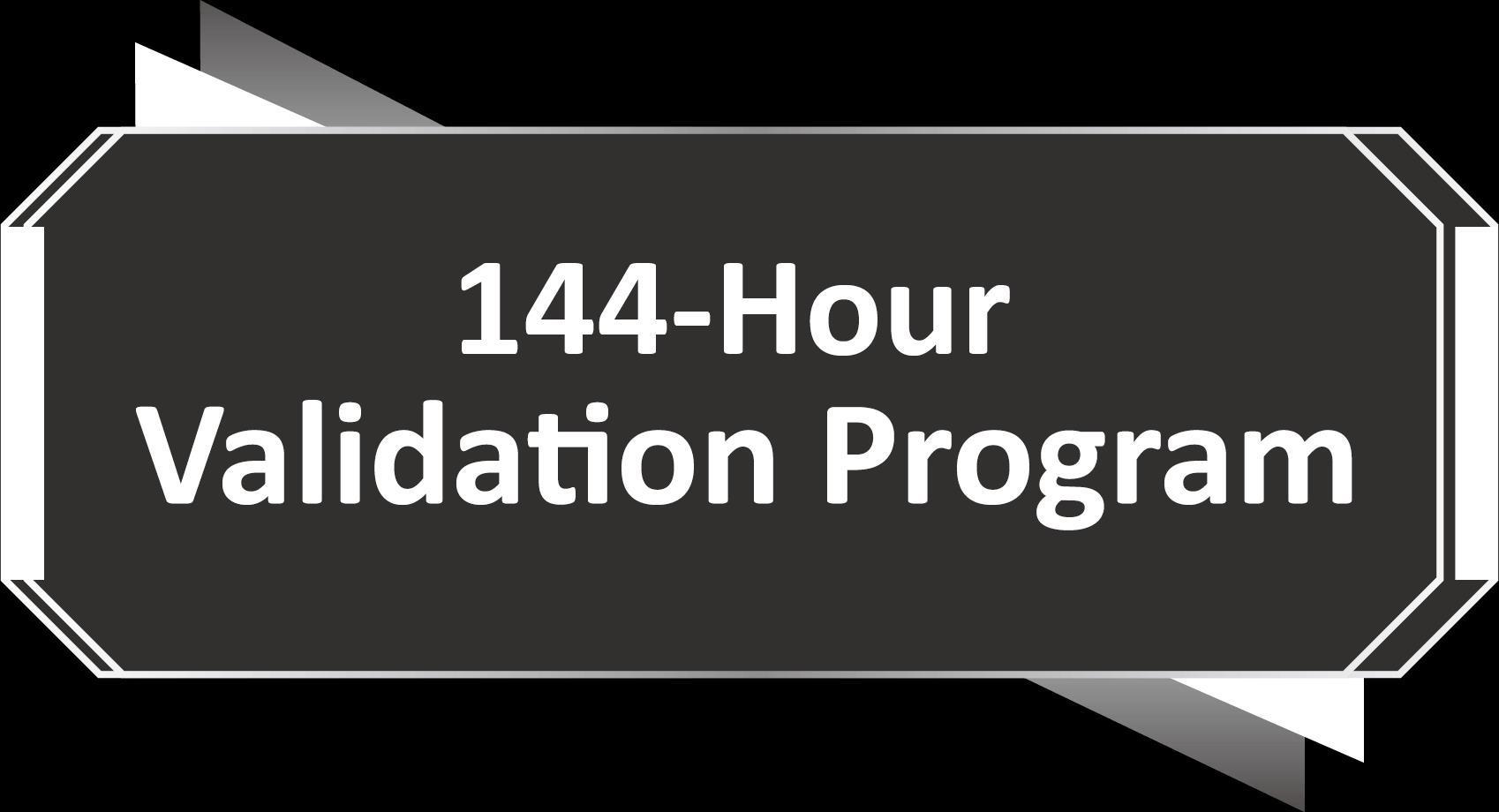 144−Hour Validation Program – "Extensive" may be an understatement
Each card must meet rigorous performance and reliability standards before it ships. Performance and stress tests are run with the latest chart-topping titles like Fortnite, League of Legends, Overwatch, and PlayerUnknown's Battlegrounds. We also carry out reliability trials that include a 144-hour stability test and a series of 3DMark benchmarking runs to ensure the card performs well when pushed to the limits.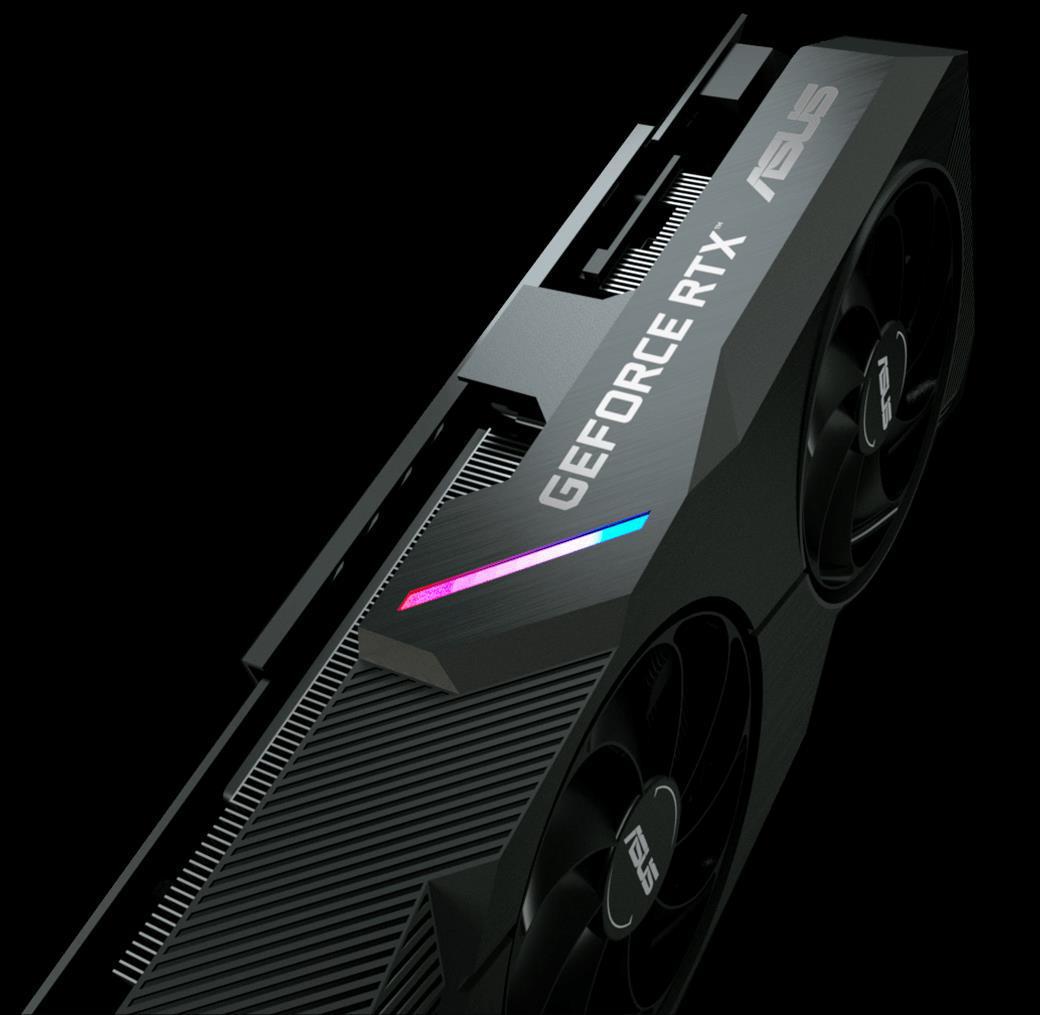 Subtle Lighting – A bit lit
The shroud features a subtle illuminated strip that creates a stylish accent for your build.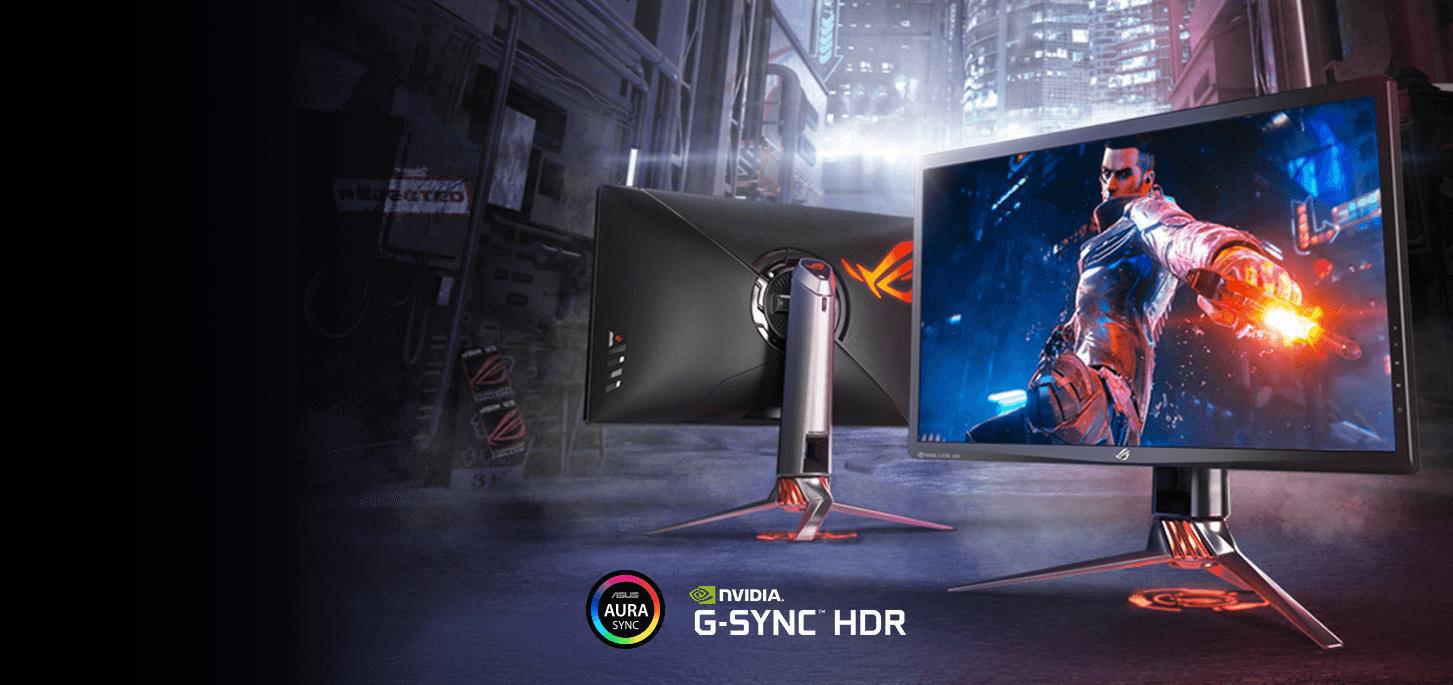 NVIDIA® G−SYNC™ Technology – Smooth operator
This graphics card supports NVIDIA® G-SYNCTM display technology for a super-smooth variable refresh rate experience. Enjoy AAA games without the nuisance of screen tearing or stuttering.
Specifications:
Graphics Engine – NVIDIA® GeForce® RTX 2070 SUPER™
Bus Standard – PCI Express 3.0
OpenGL – OpenGL®4.6
Video Memory – GDDR6 8GB
Engine Clock

OC Mode – GPU Boost Clock : 1845 MHz , GPU Base Clock : 1635 MHz
Gaming Mode (Default) – GPU Boost Clock : 1815 MHz , GPU Base Clock : 1605 MHz

CUDA Core – 2560
Memory Clock – 14000 MHz
Memory Interface – 256-bit
Resolution – Digital Max Resolution:7680×4320
Interface

HDMI Output : Yes x 1 (Native) (HDMI 2.0b)
Display Port : Yes x 3 (Native) (DisplayPort 1.4)
HDCP Support : Yes (2.2)

Maximum Display Support – 4
NVlink/ Crossfire Support – Yes
Recommended PSU – 650W
Power Connectors – 1 x 6-pin, 1 x 8-pin
Accessories – 1 x Quick Guide
Software – ASUS GPU Tweak II & Driver
Dimensions

10.5 " x 4.7 " x 2.28 " Inch
26.7 x 11.8 x5.8 Centimeter

Slot – 2.7 slot
Packaging & Unboxing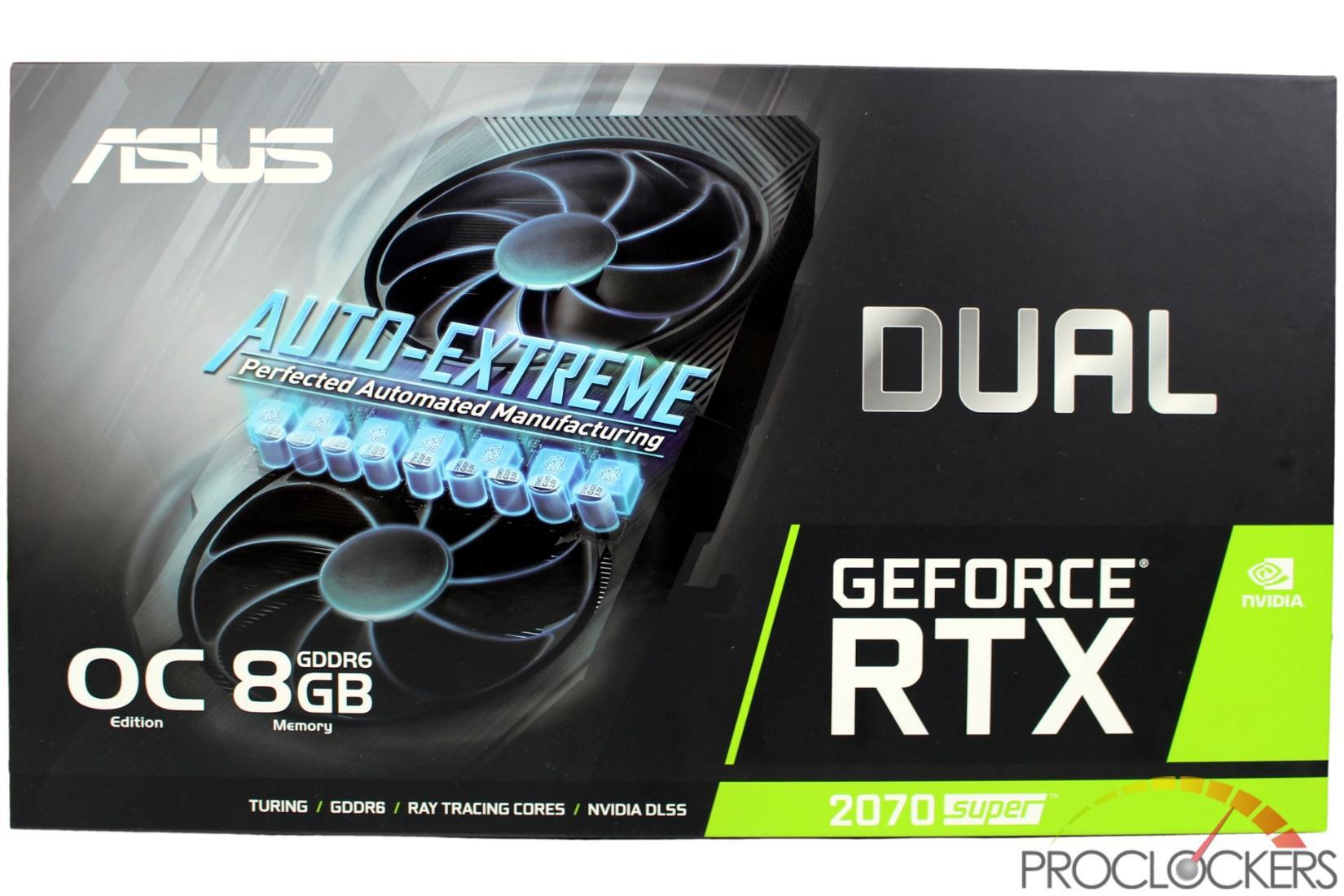 ASUS's non-ROG lineup of cards stay very close to the Nvidia standard packaging with the series in the top right corner.
The back lists tons of features and some basic specifications.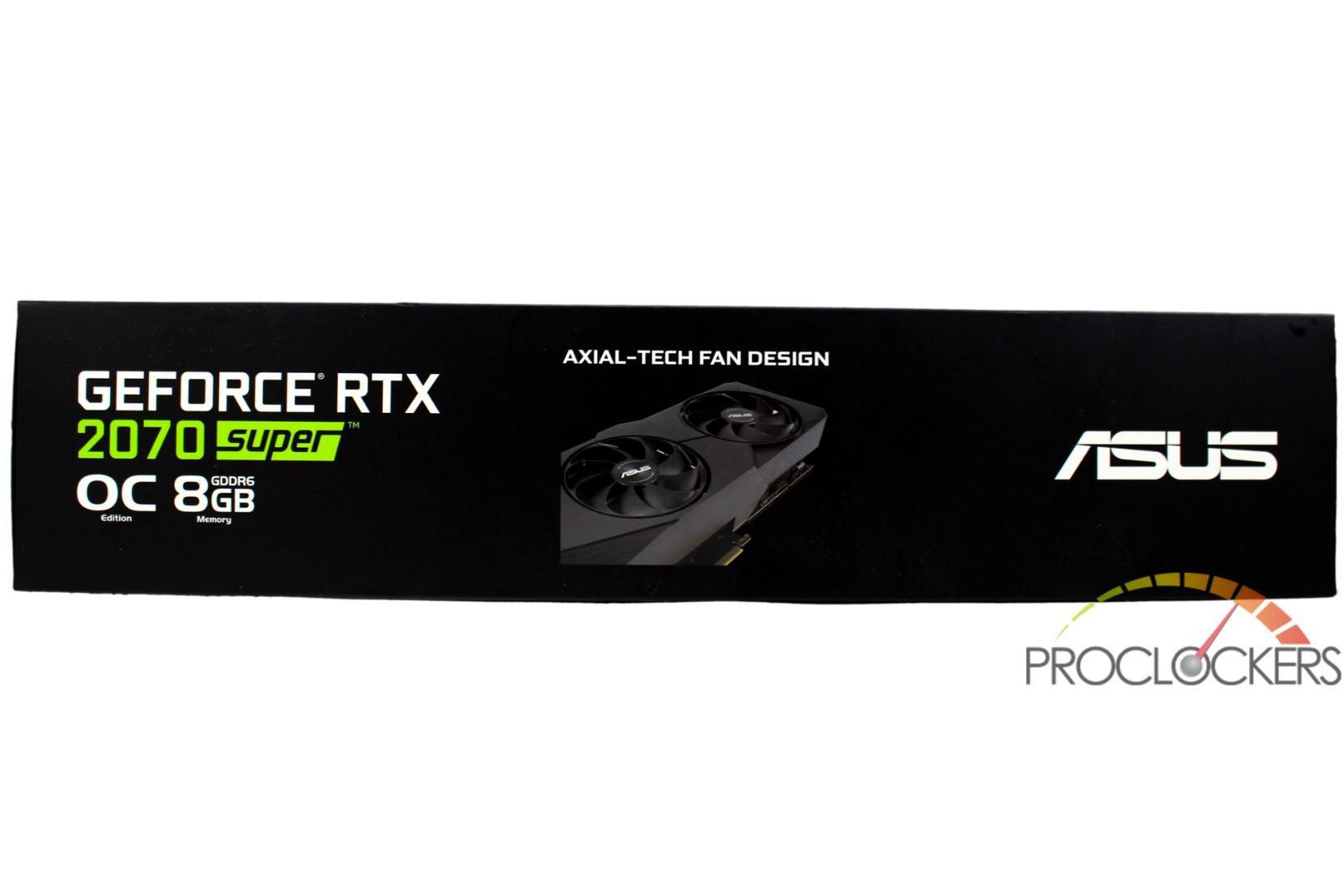 The ends of the box don't really cover anything important other than the name and model.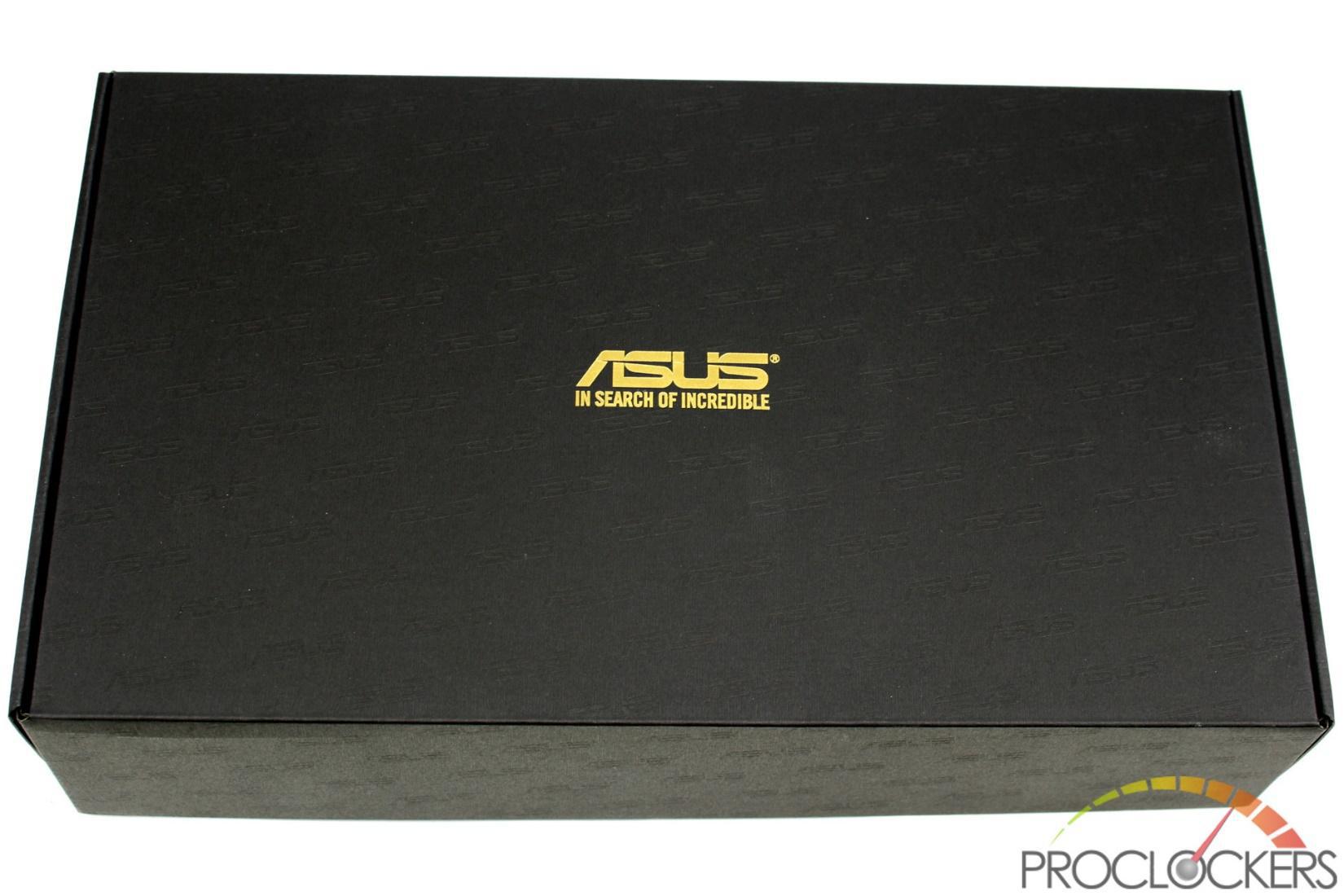 Inside the outer sleeve is a black box with gold writing and an embossed pattern over the entire surface.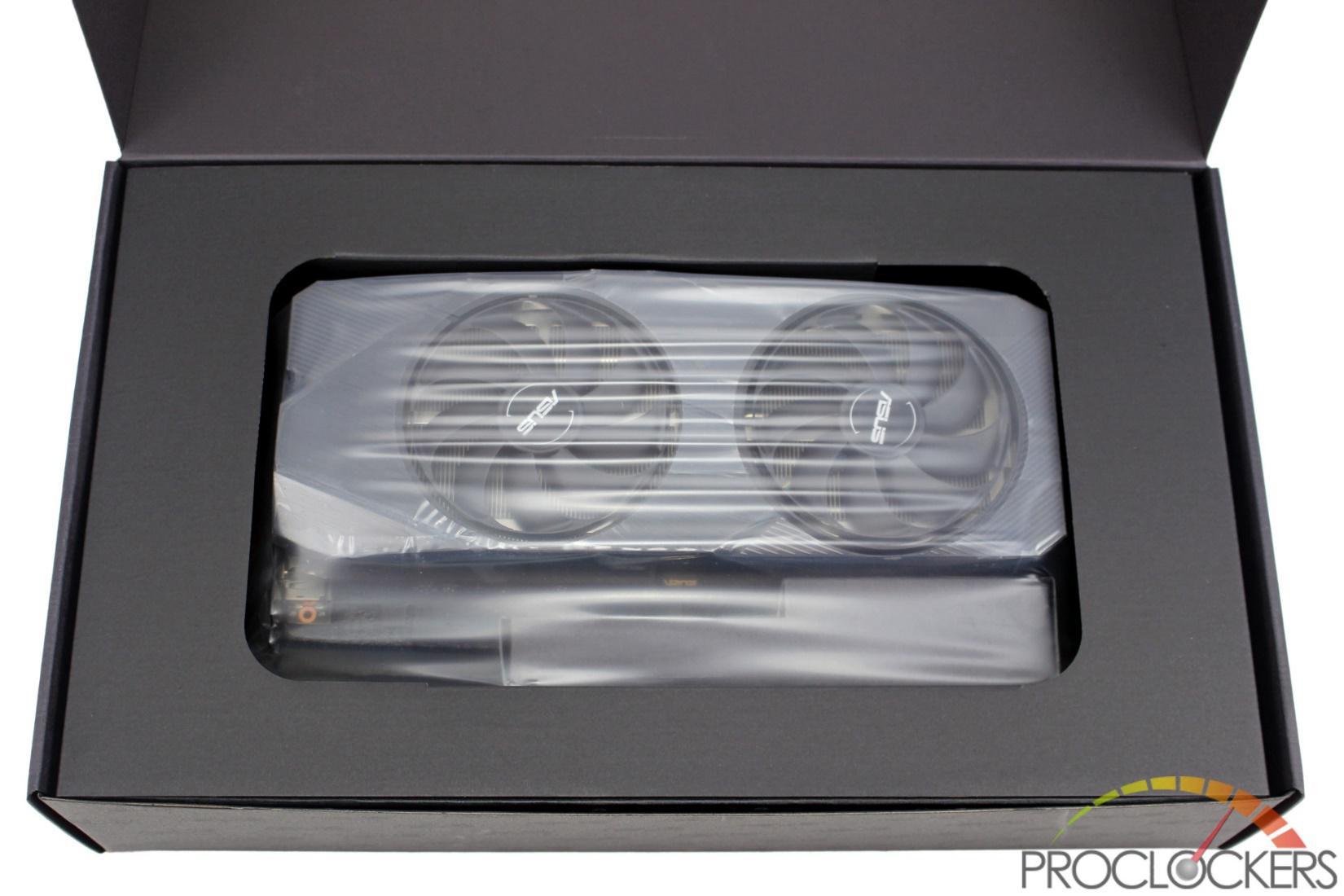 Inside, we find the GPU sort of shrink-wrapped into the packaging.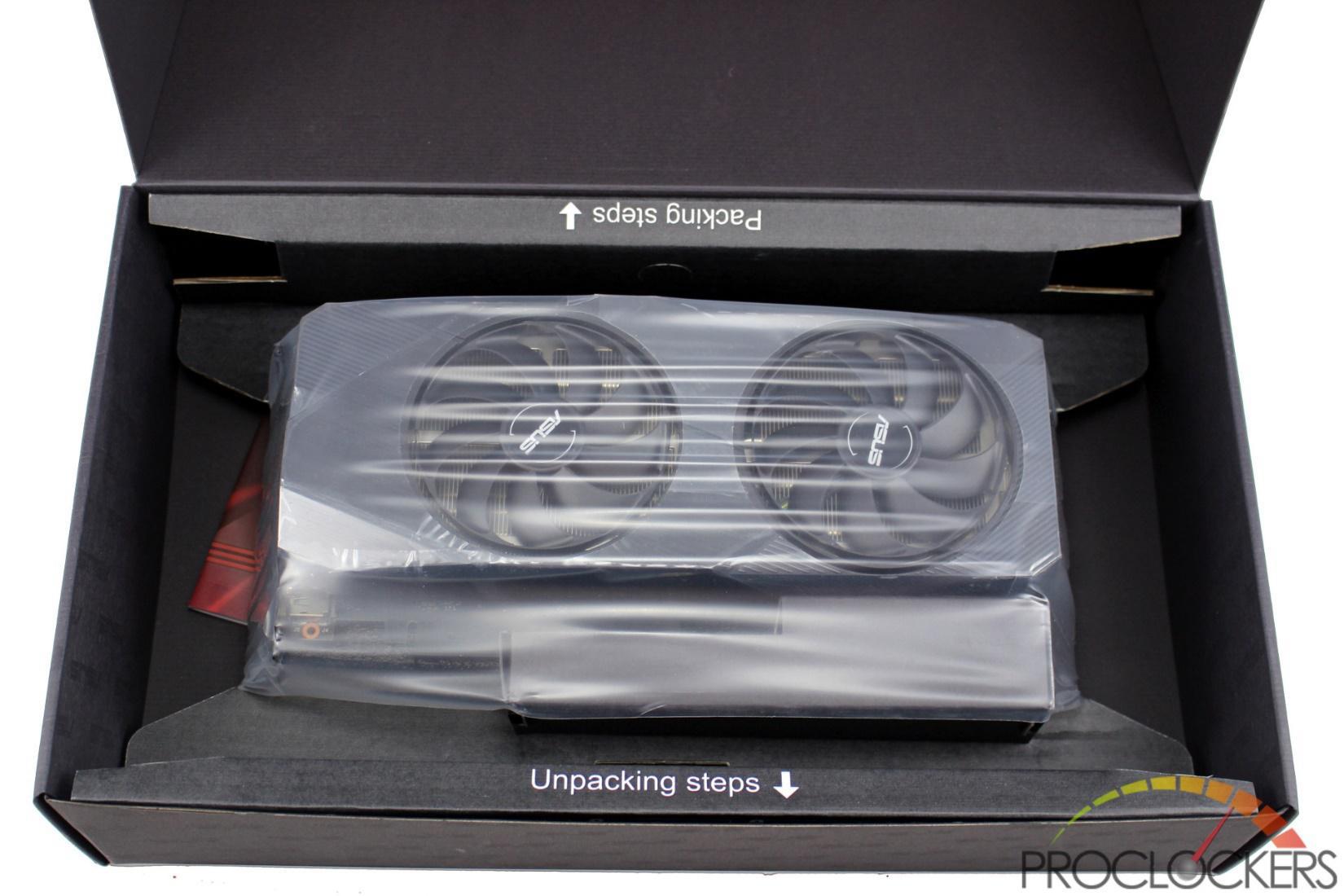 Once you move the cover, we find this is not shrink wrap but a clever way to hold the card in place.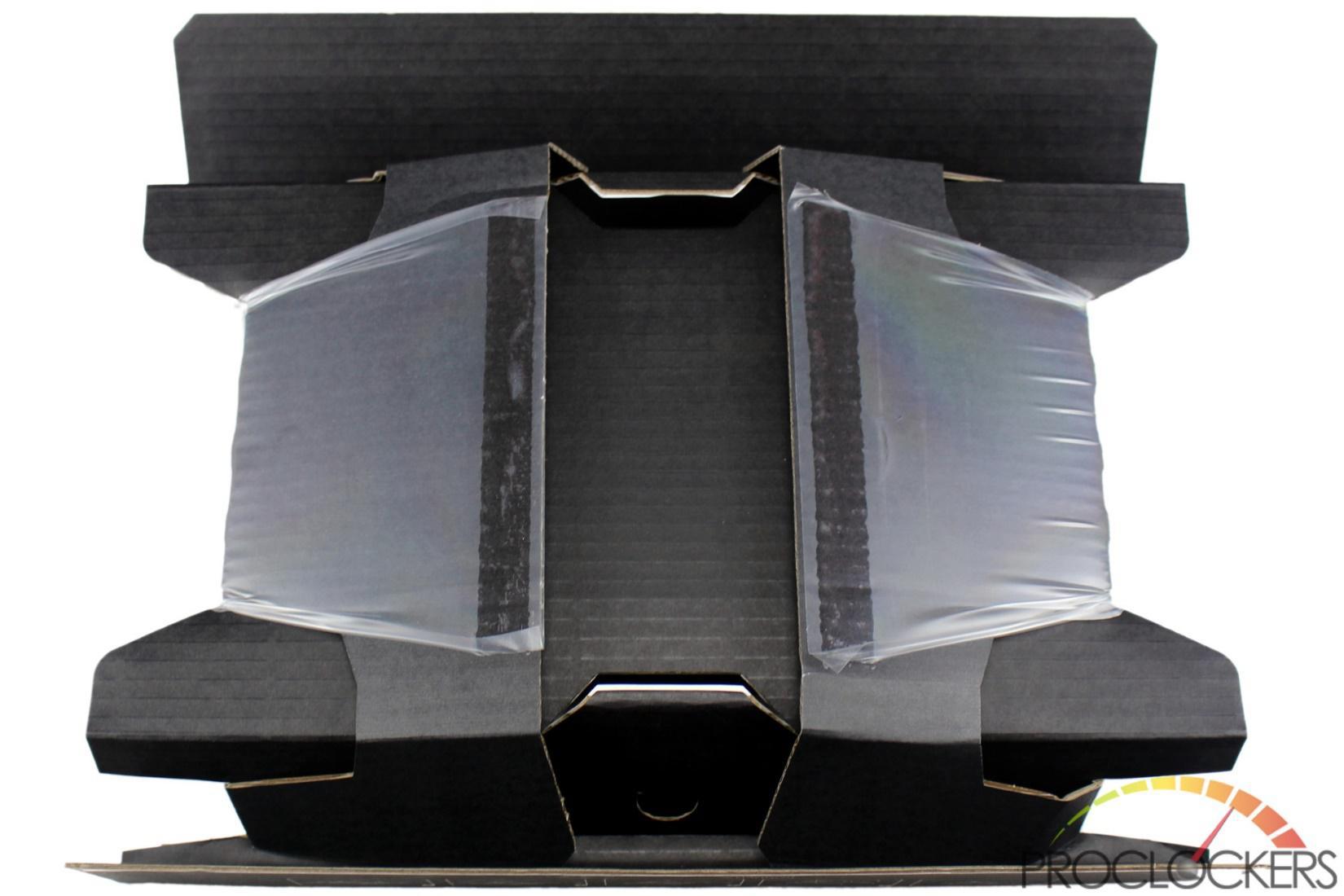 The box is more origami rather than packaging.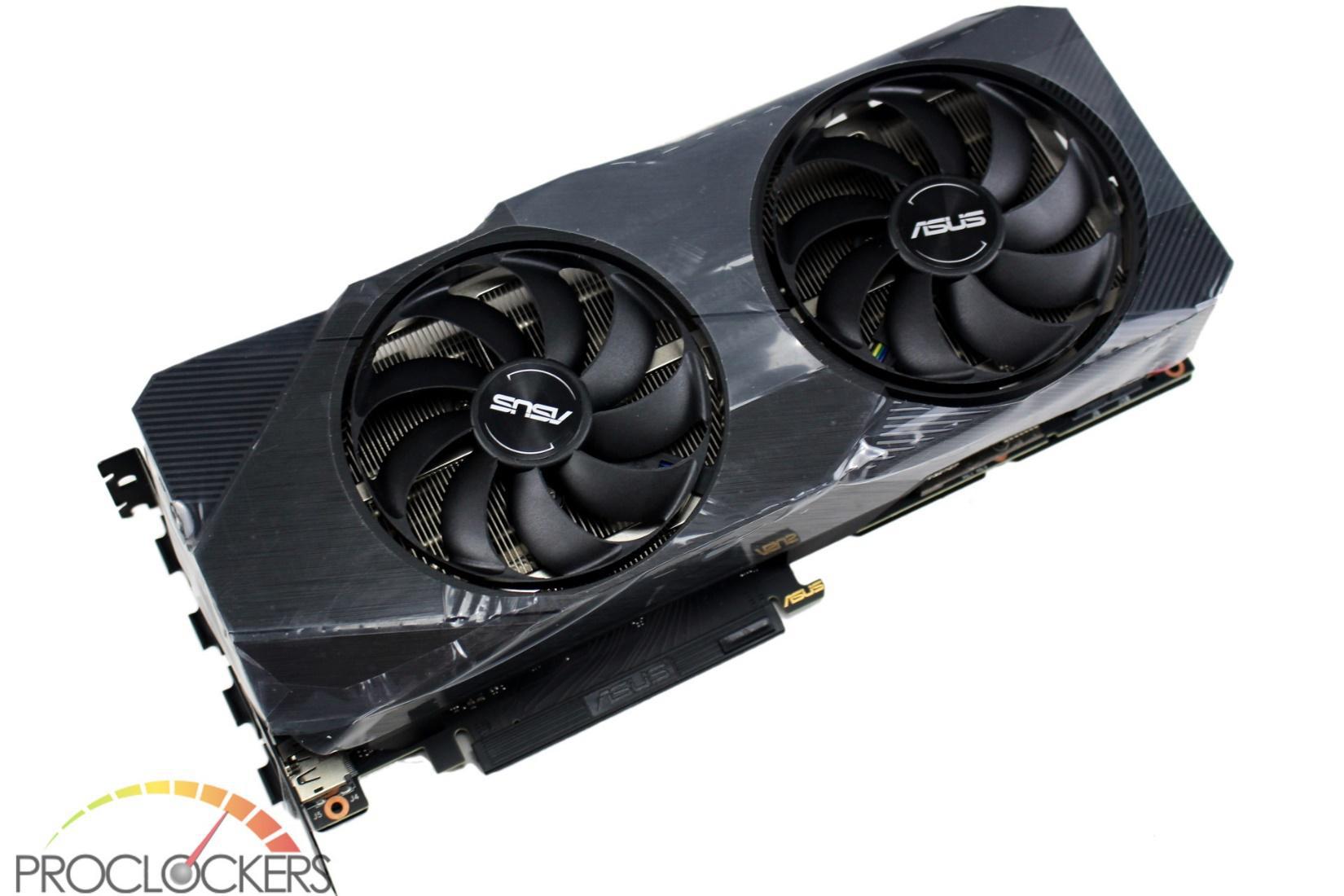 Once you extricate the card form the packaging, you'll find every surface of the card covered in a protective film.
A Closer Look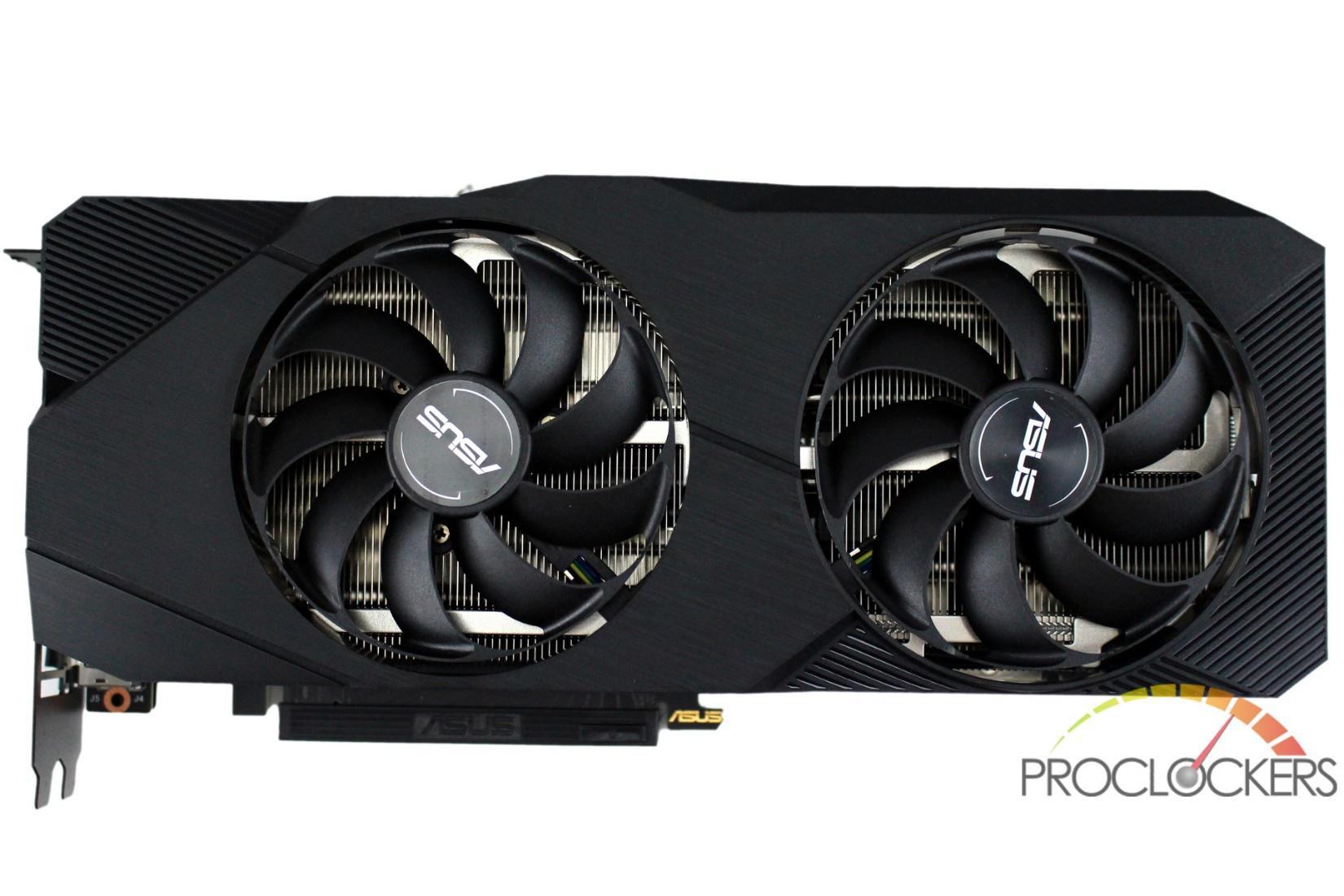 ASUS's Dual card uses two large axial tech fans embedded in a shroud that has brushed metal and ridged accents.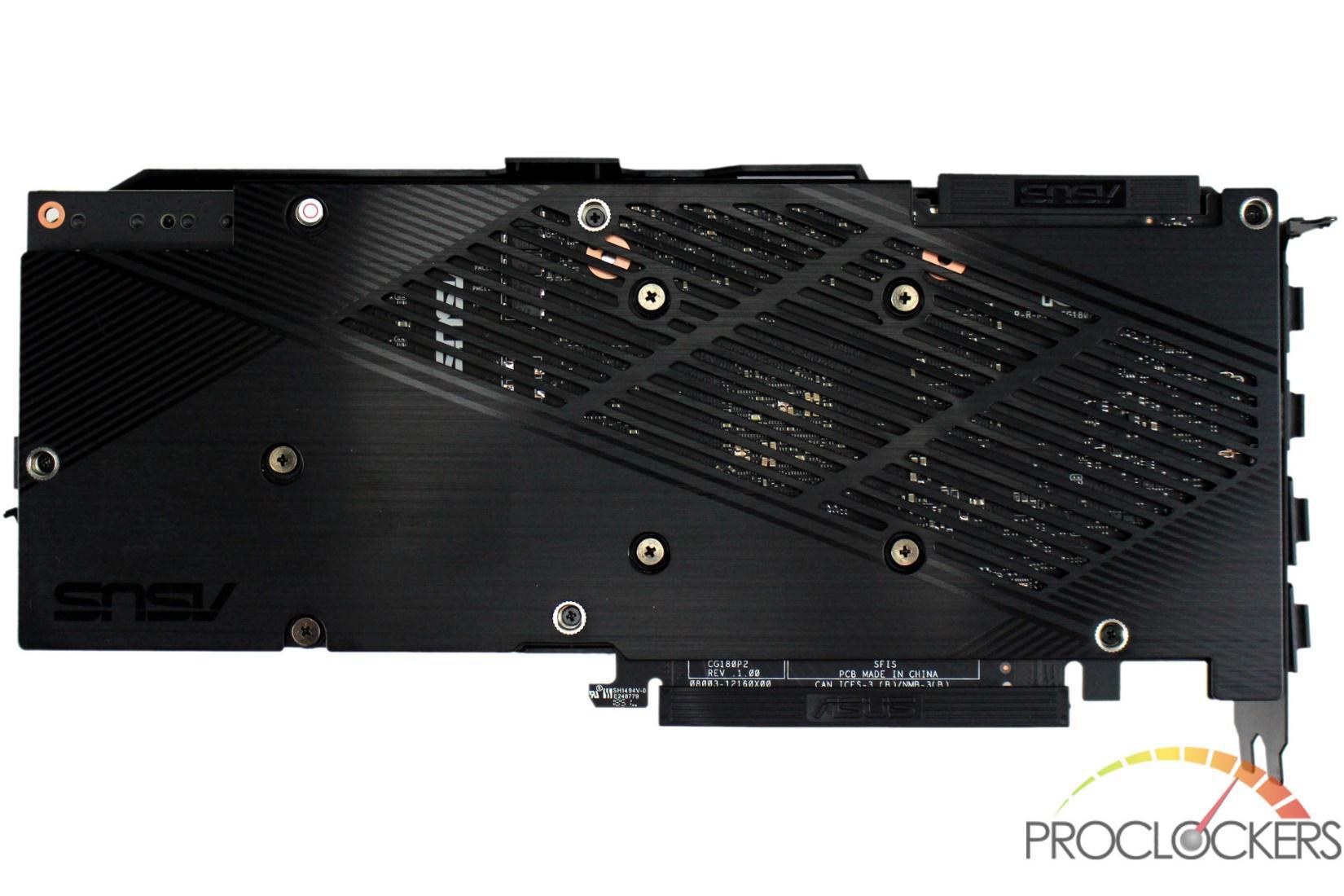 The card also has a full cover backplate that features the same ridge and brushed finish but some of the area is slotted to see the PCB underneath and to let heat out via convection.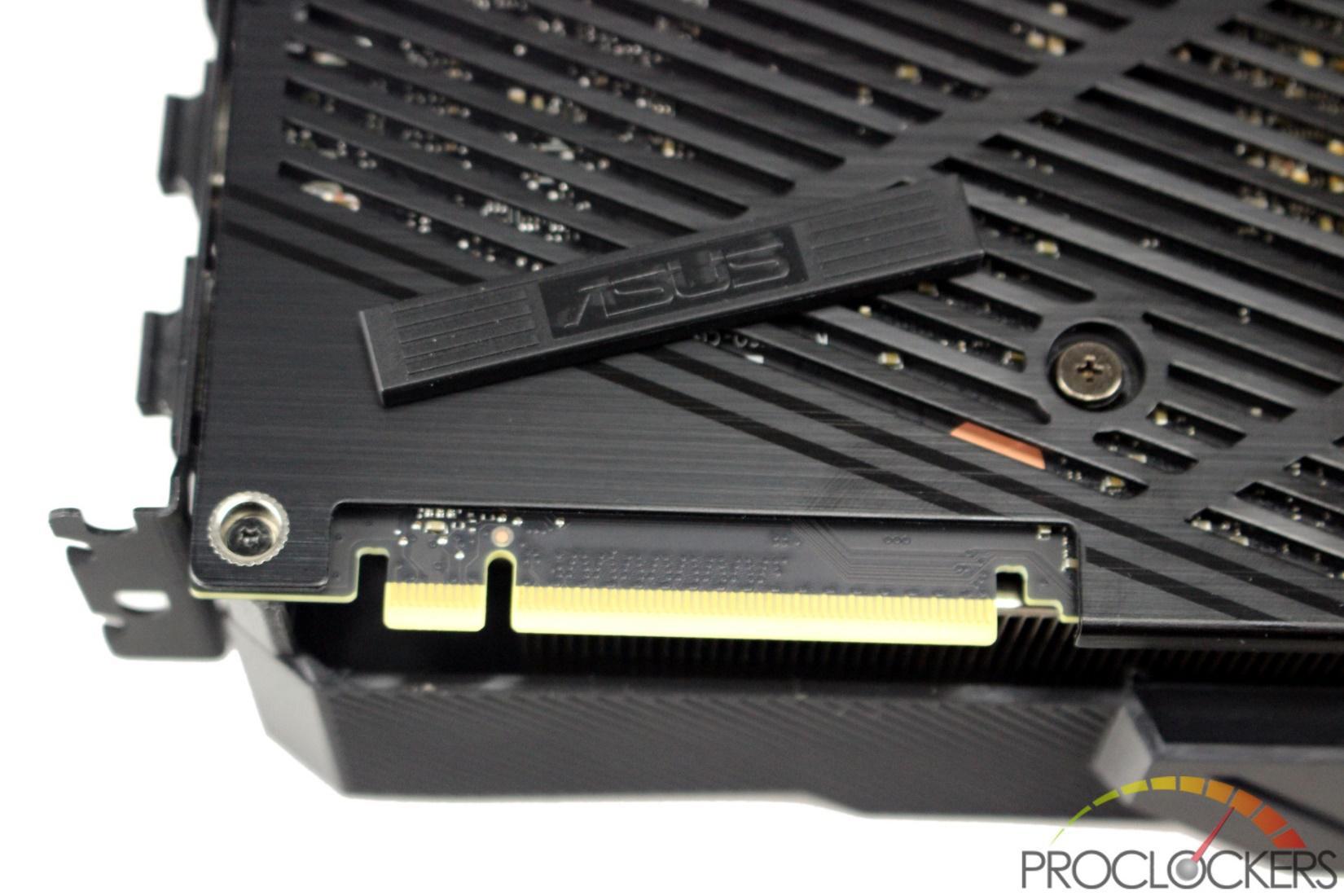 The NV-Link connector makes a return but is protected under a rubber cap by default.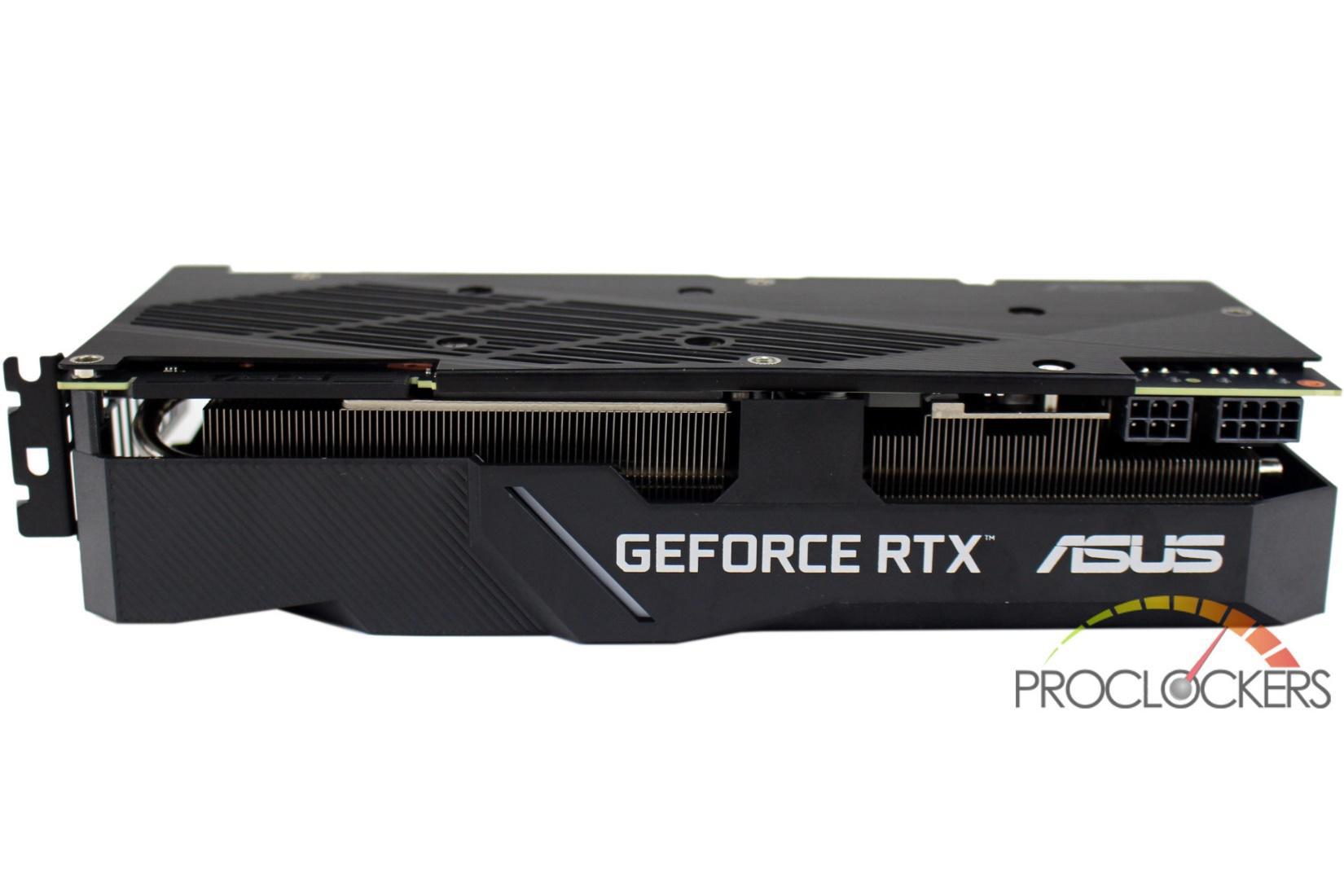 The large cooler takes up nearly 3 slots. Power is provided by an 8+6 pin inlet.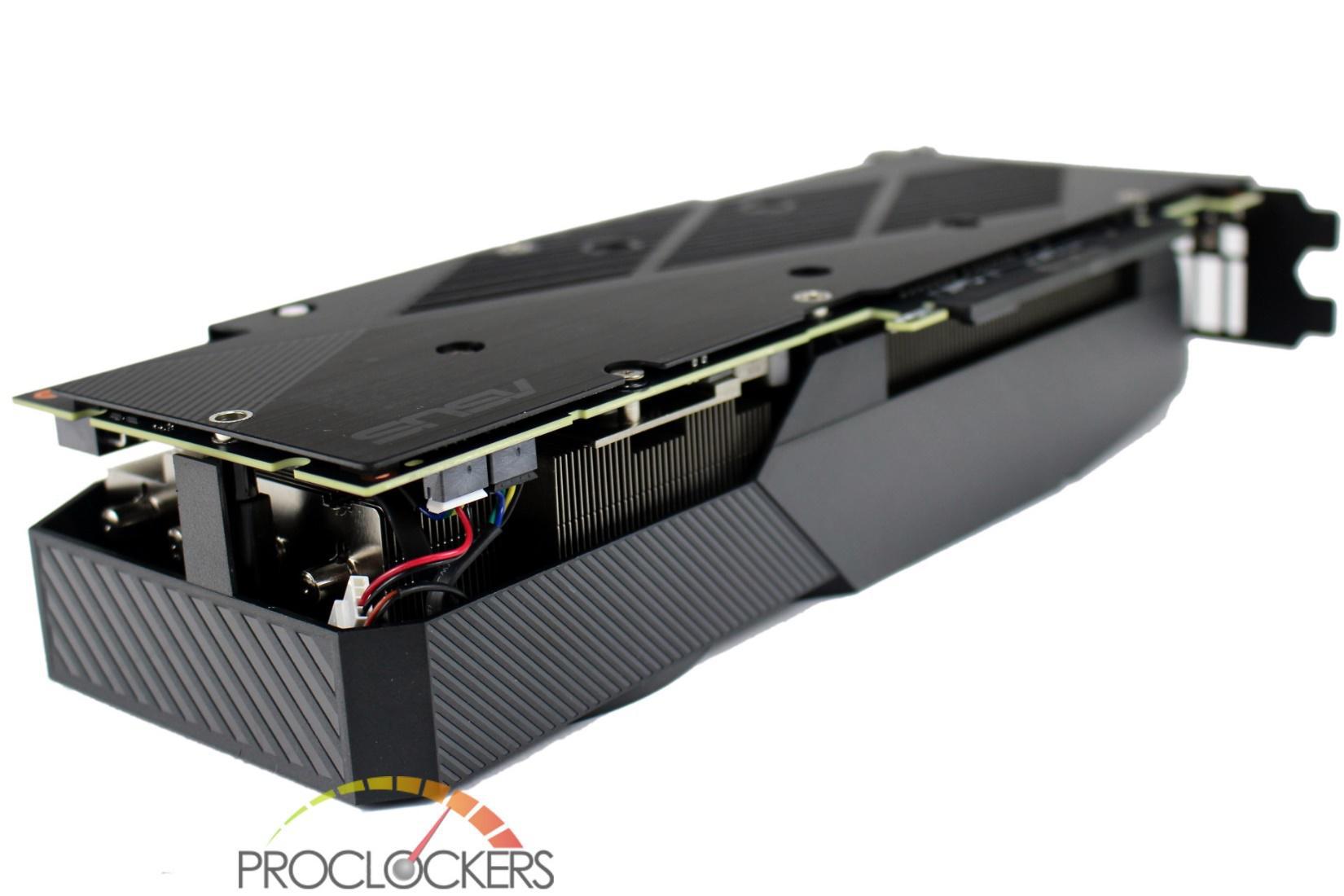 The edges of the cooler shroud feature a matching ridged pattern.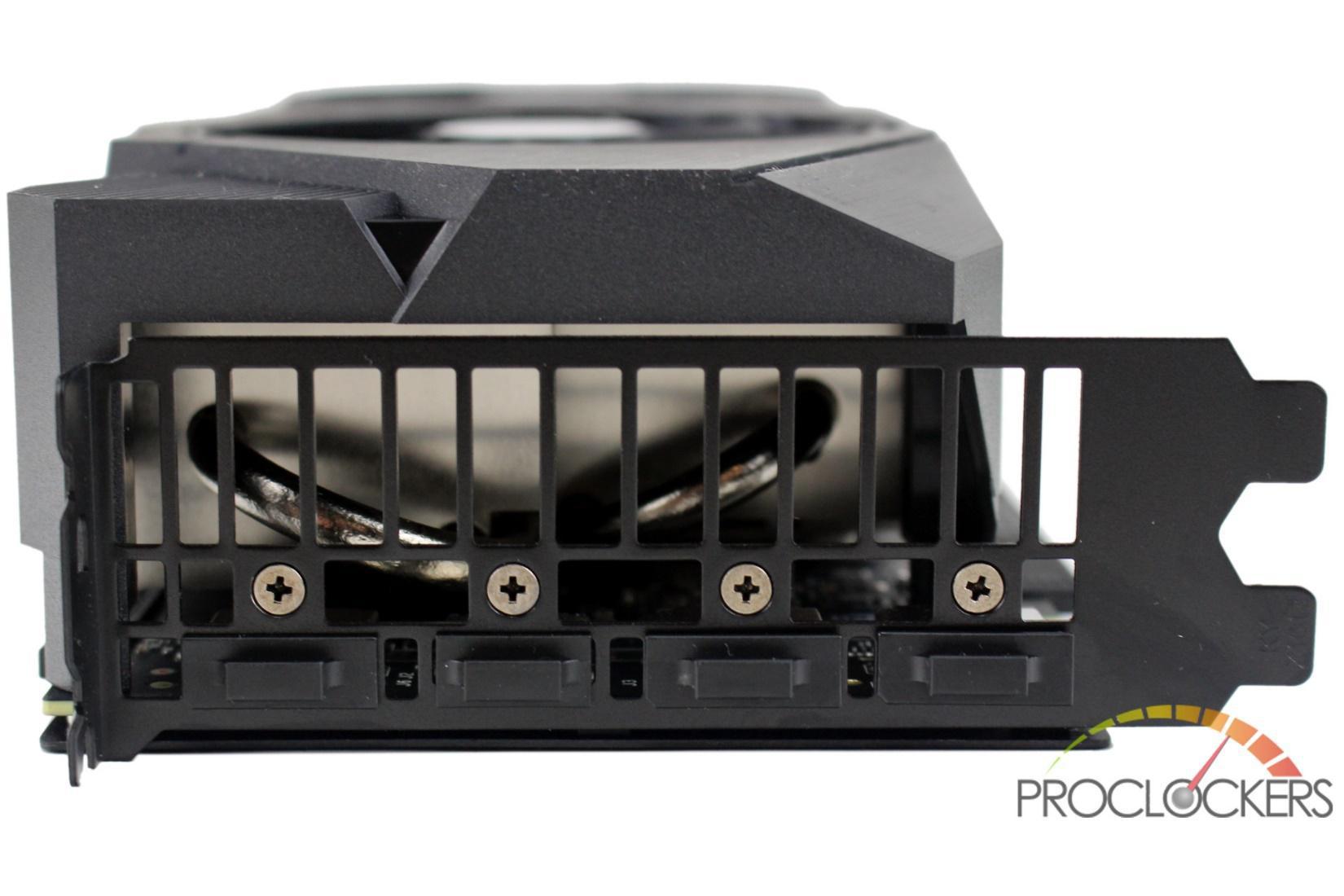 The rear I/O bracket is only two slots but is fully vented even though very little air from the cooler will reach it. All ports are capped with rubber plugs out of the box.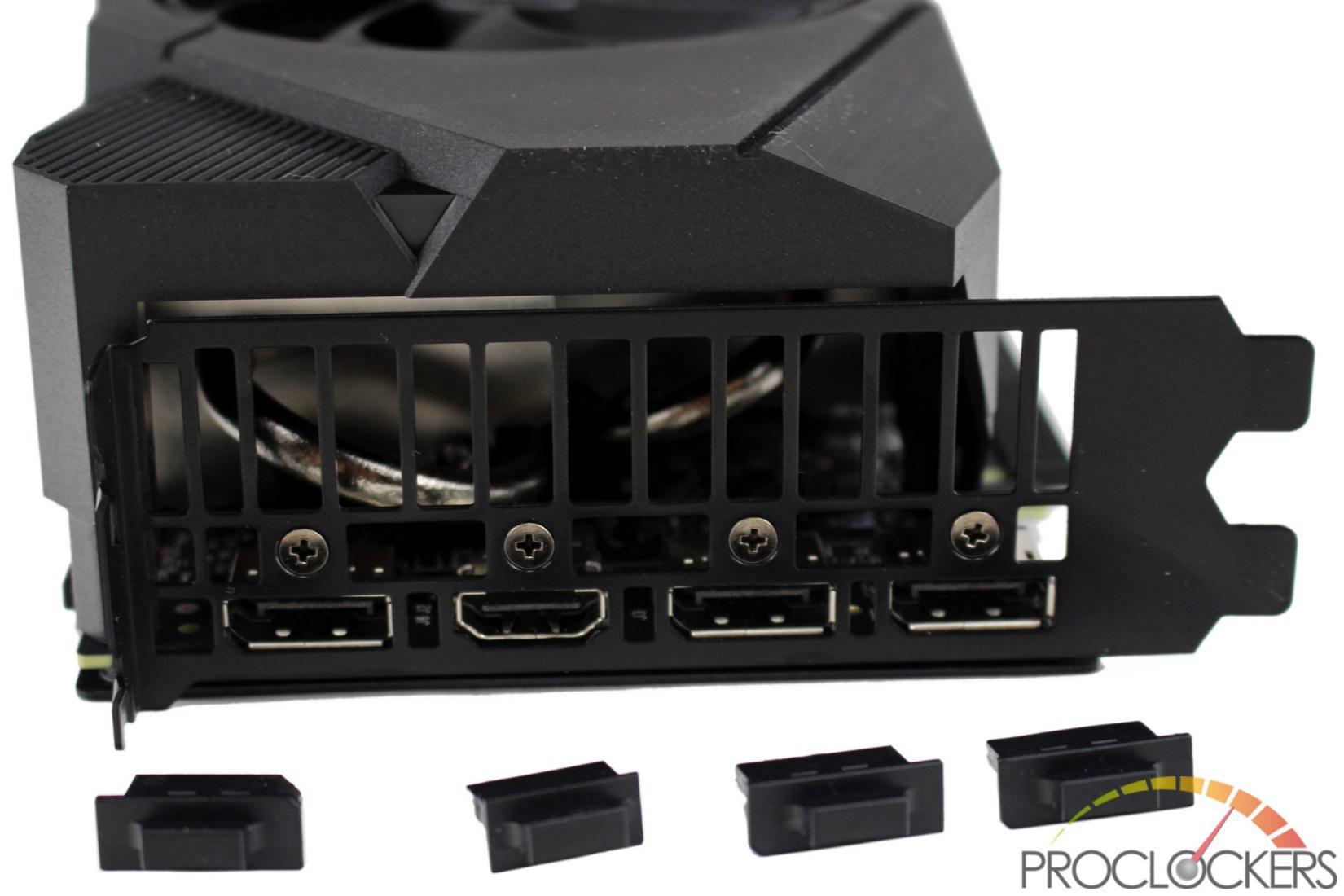 You get a trio of Display Port 1.4 connections and a single HDMI 2.0.
System Configuration & Software
CPU: Intel Core i7-8700K
GPU: ASUS Dual RTX 2070 Super EVO OC Edition
Mobo: ASUS ROG Maximus XI Apex
Ram: 32GB GeIL EVO Spear 3200MHz C16
SSD: Toshiba OCZ RC400 480GB
Chassis: Streacom Open BenchTable
OS: Microsoft Windows 10 Professional
GPU Tweak II – Monitor, tweak, and tune
The ASUS GPU Tweak II utility takes graphics card tuning to the next level. It allows you to tweak critical parameters including GPU core clocks, memory frequency, and voltage settings, with the option to monitor everything in real-time through a customizable on-screen display. Advanced fan control is also included along with many more features to help you get the most out of your graphics card.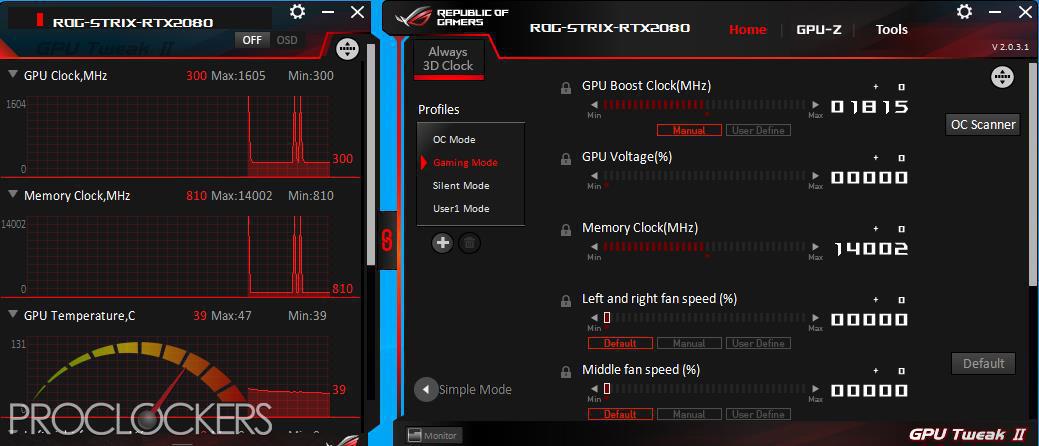 Gaming Mode: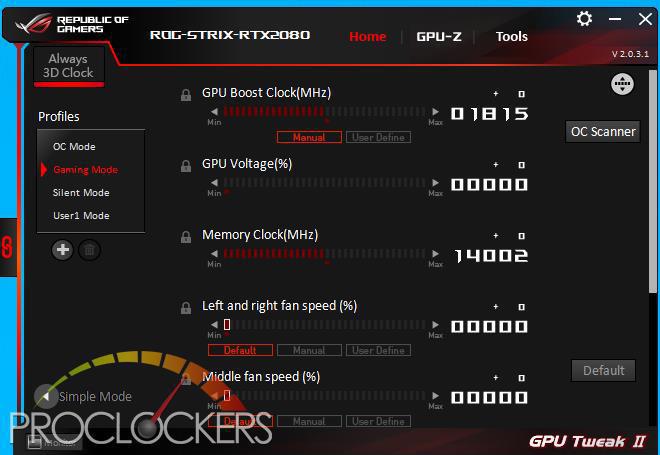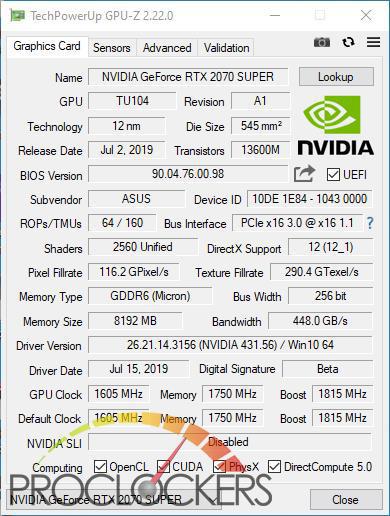 The default "Gaming Mode" gives us a clock speed of 1605 MHz.
OC Mode: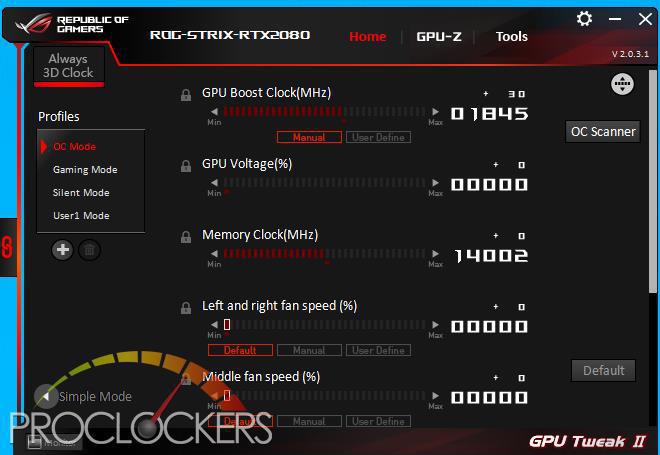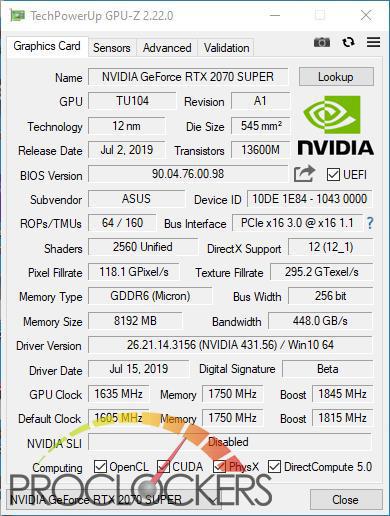 OC Mode kicks this up 30 MHz to 1635 MHz.
Silent Mode: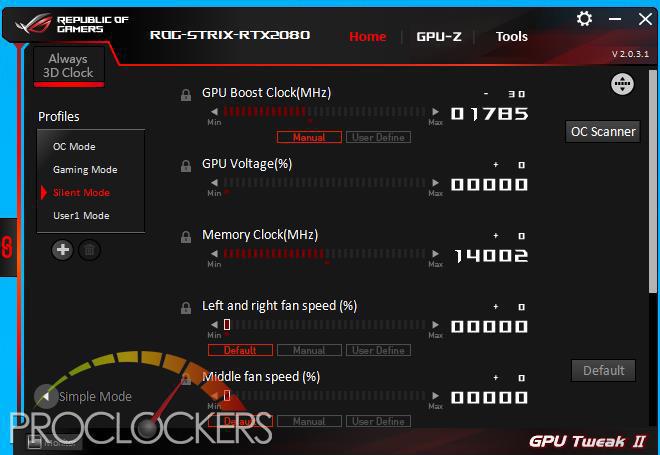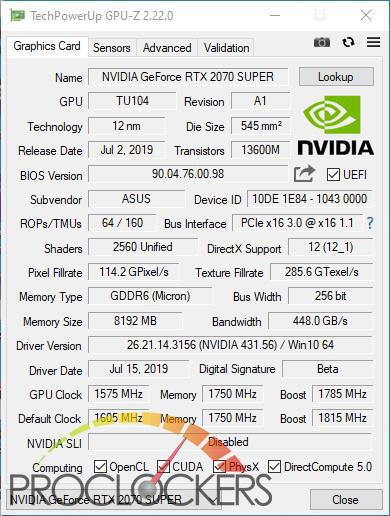 If you care more for efficiency and silence, this mode will drop the stock clock to 1575 MHz.
Synthetic Testing
Testing was performed at stock settings with the exception of system memory had its XMP profile applied.
Futuremark 3DMark
3DMark includes everything you need to benchmark your PC and mobile devices in one app. Whether you're gaming on a smartphone, tablet, notebook, or a desktop gaming PC, 3DMark includes a benchmark designed specifically for your hardware.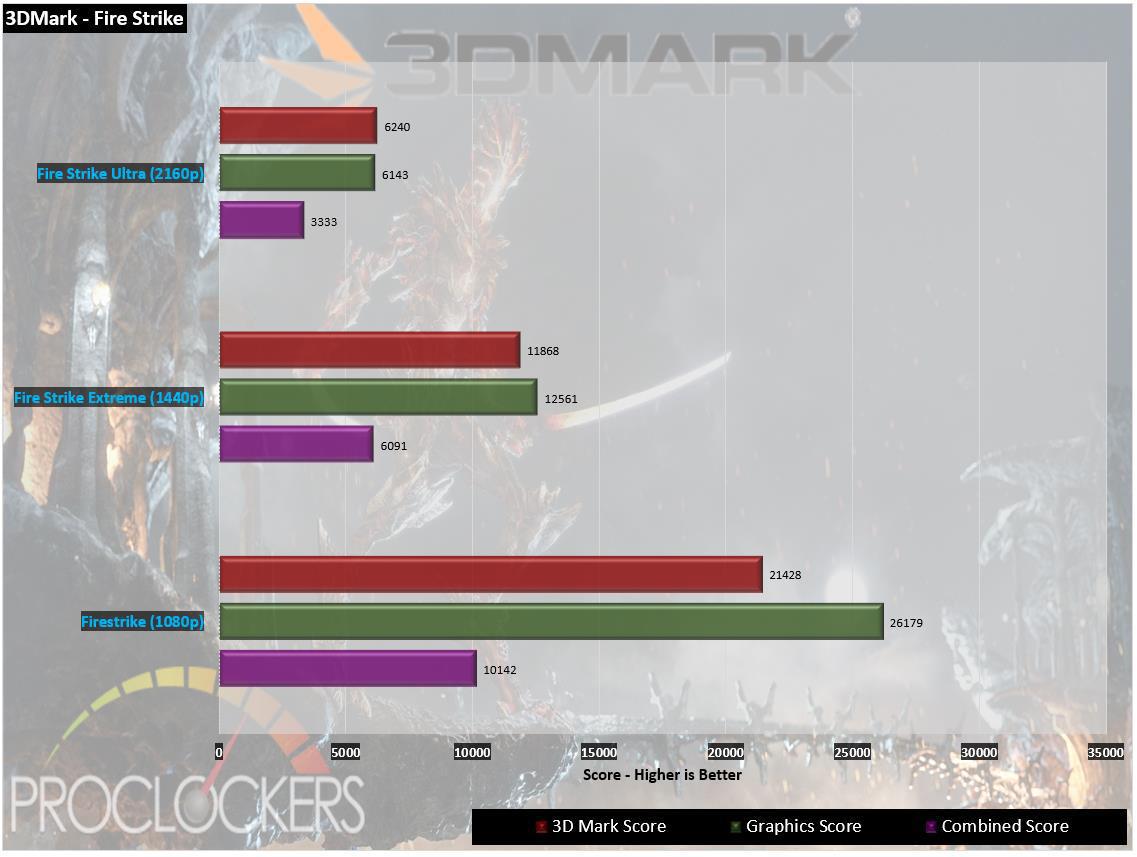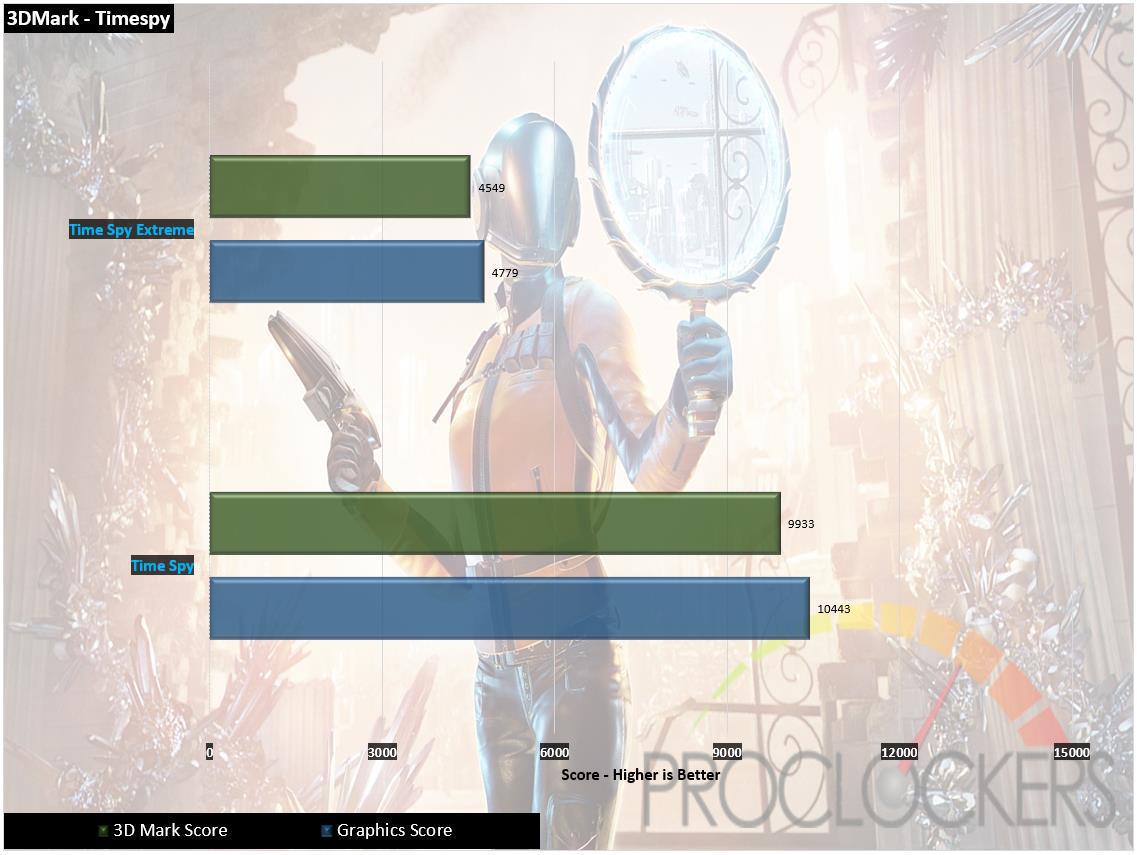 ASUS's Dual RTX 2070 Super blows it out of the water with only the smallest gap between the Founders RTX 2080 of last year.
Futuremark VRMark
The performance requirements for VR games are much higher than for typical PC games. So if you're thinking about buying an HTC Vive or an Oculus Rift, wouldn't you like to know that your PC is ready for VR?
VRMark includes three VR benchmark tests that run on your monitor, no headset required, or on a connected HMD. At the end of each test, you'll see whether your PC is VR ready, and if not, how far it falls short.
Orange Room Test – The Orange Room benchmark shows the impressive level of detail that can be achieved on a PC that meets the recommended hardware requirements for the HTC Vive and Oculus Rift. If your PC passes this test, it's ready for the two most popular VR systems available today.
Cyan Room Test – Cyan Room is a DirectX 12 benchmark. It features a large, complex scene and many eye-catching effects. Cyan Room shows how using an API with less overhead can help developers deliver impressive VR experiences even on modest PC systems.
Blue Room Test – The Blue Room is a much more demanding test. It's ideal for benchmarking the latest graphics cards. With its massive 5K rendering resolution and spectacular volumetric lighting effects, the Blue Room sets the bar for future hardware generations.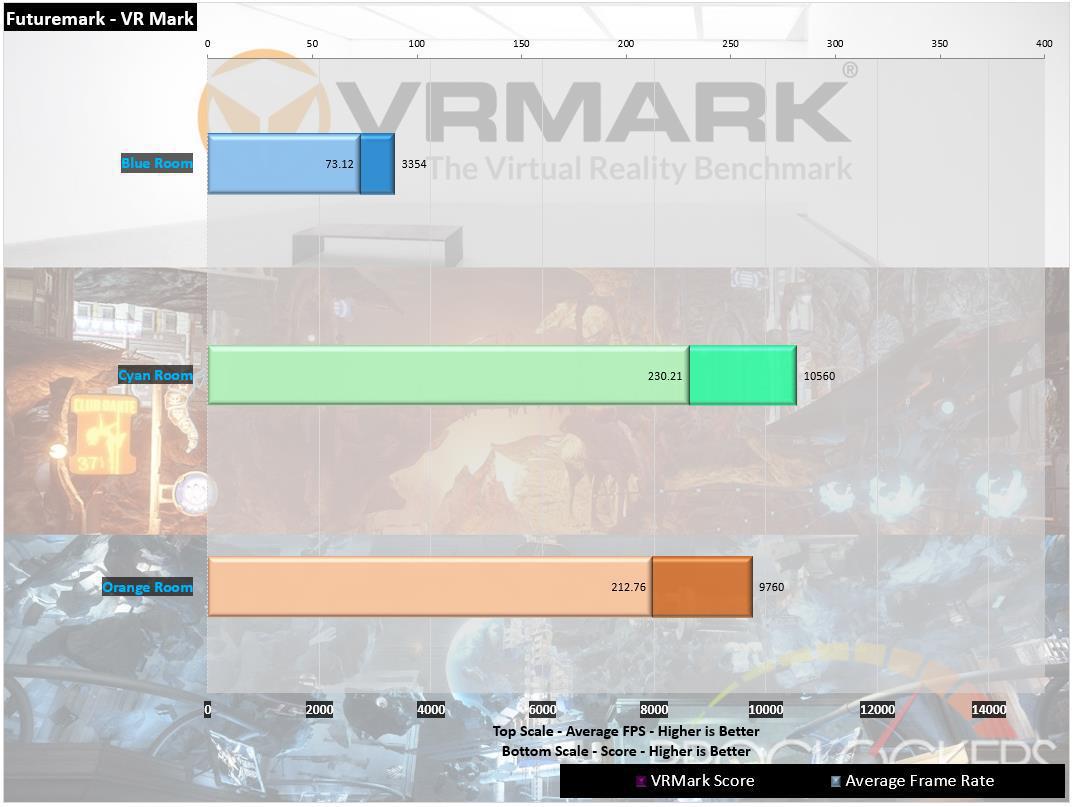 VR isn't an issue to the Super card, even if the futuristic blue level is still a little out of reach for everything on the market currently.
Unigine Heaven
Heaven Benchmark is a GPU-intensive benchmark that hammers graphics cards to the limits. This powerful tool can be effectively used to determine the stability of a GPU under extremely stressful conditions, as well as check the cooling system's potential for maximum heat output.
The benchmark immerses a user into a magical steampunk world of shiny brass, wood, and gears. Nested on flying islands, a tiny village with its cozy, sun-heated cobblestone streets, and a majestic dragon on the central square gives a true sense of adventure. An interactive experience with fly-by and walk-through modes allows for exploring all corners of this world powered by the cutting-edge UNIGINE Engine that leverages the most advanced capabilities of graphics APIs and turns this bench into a visual masterpiece.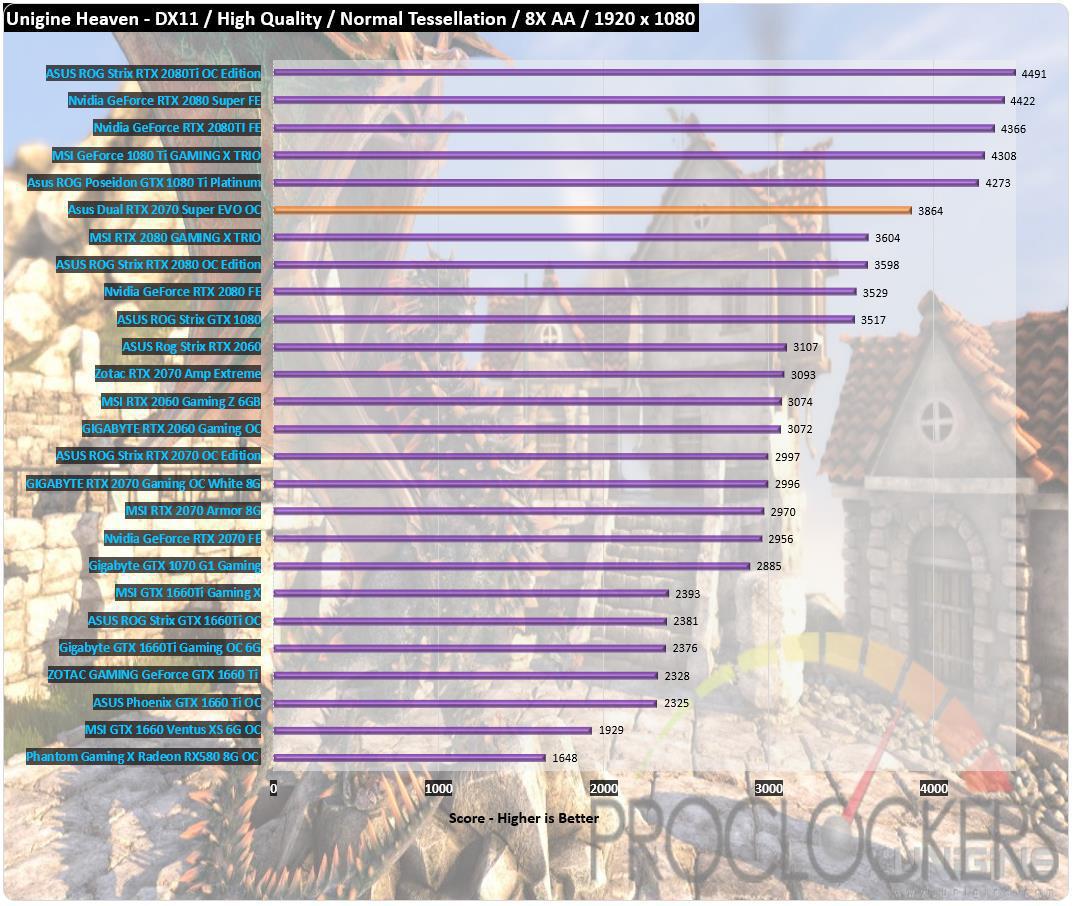 At lower resolutions, the 2070 Super actually pulls a lead over the RTX 2080 cards thanks to the faster memory.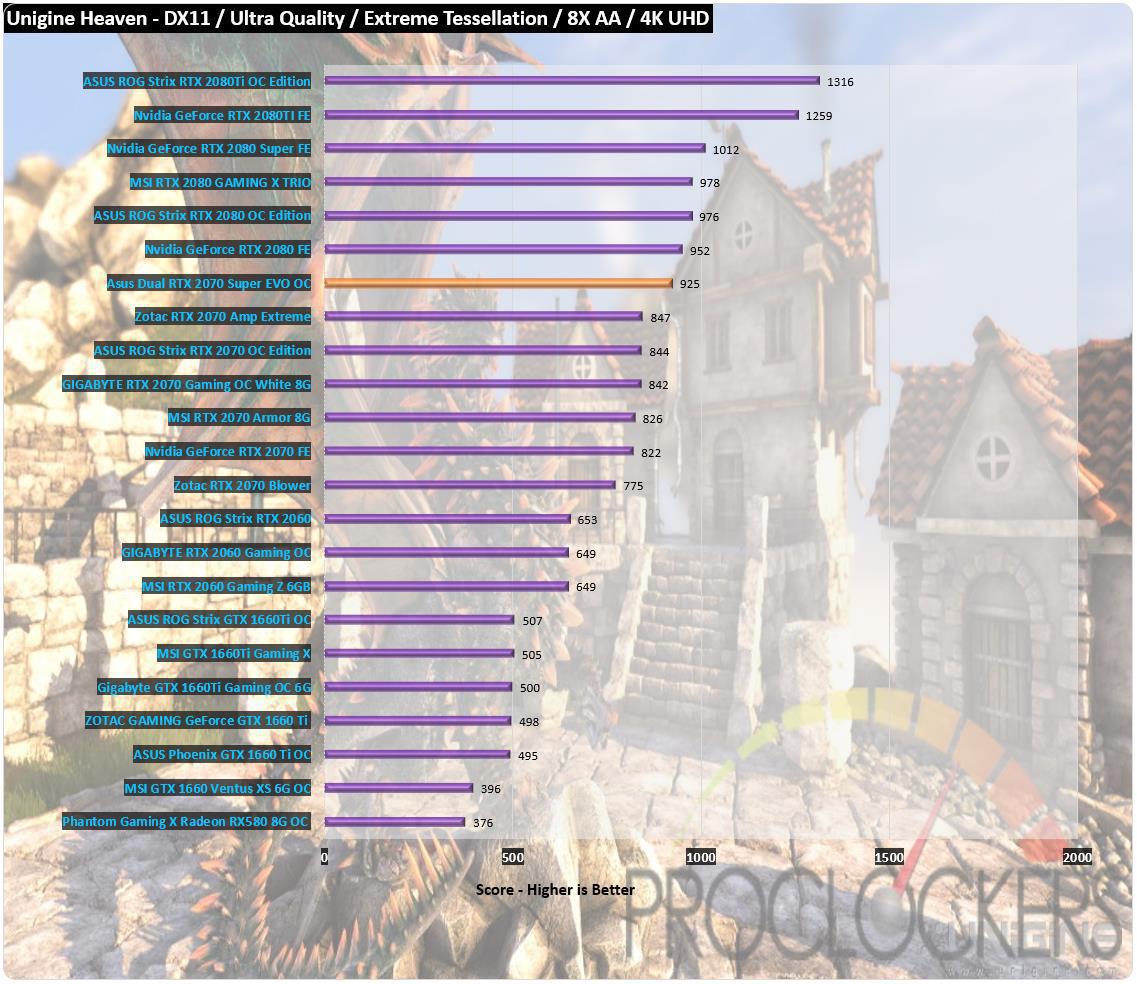 With the resolution cranked up, it slips back to just a few points behind the 2080 cards.
Unigine Superposition
Extreme performance and stability test for PC hardware: video card, power supply, cooling system. Check your rig in stock and overclocking modes with a real-life load! Also includes interactive experience in a beautiful, detailed environment.
A lone professor performs dangerous experiments in an abandoned classroom, day in and day out. Obsessed with inventions and discoveries beyond the wildest dreams, he strives to prove his ideas.
Once you come to this place in the early morning, you would not meet him there. The eerie thing is a loud bang from the laboratory heard a few moments ago. What was that? You have the only chance to cast some light upon this incident by going deeply into the matter of quantum theory: thorough visual inspection of professor's records and instruments will help to lift the veil on the mystery.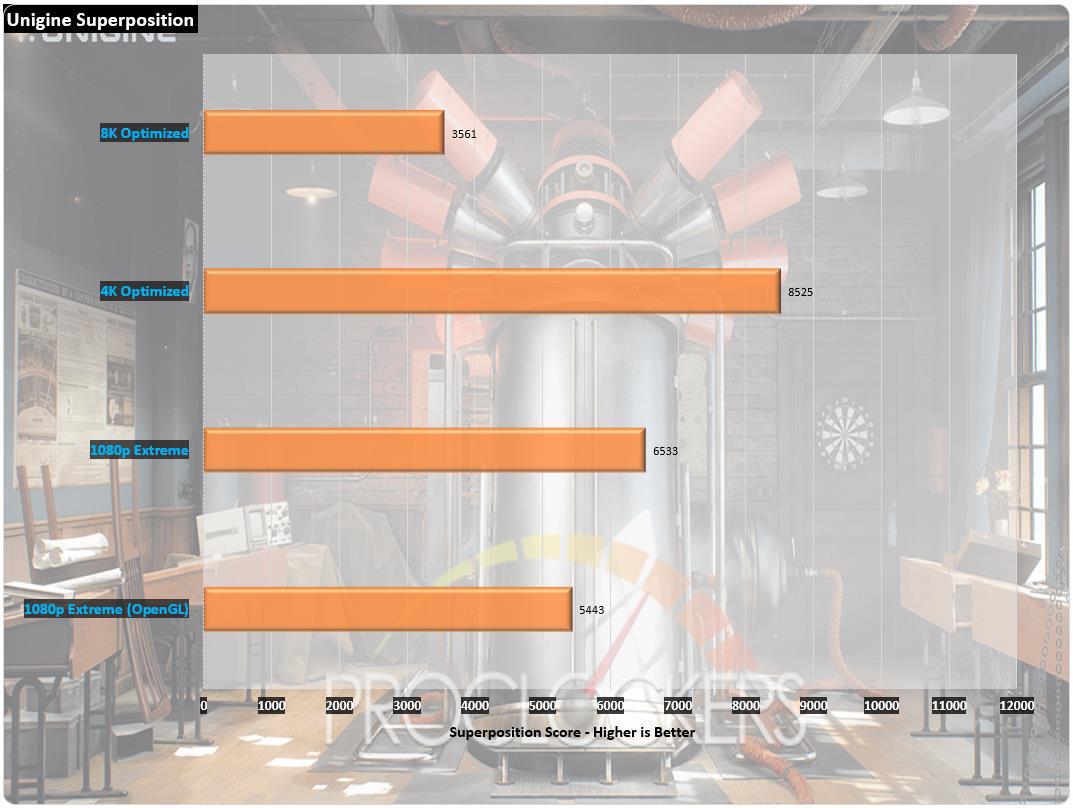 At the 4K optimized setting, the Dual 2070 Super pulls an average of 63.76 FPS.
Game Testing
Ashes of the Singularity
Planet by planet, a war is raging across the galaxy. The technological singularity has given humanity the power to expand further than they ever have before. Now, they compete with each other and their sentient artificial intelligence adversaries for control of newfound worlds.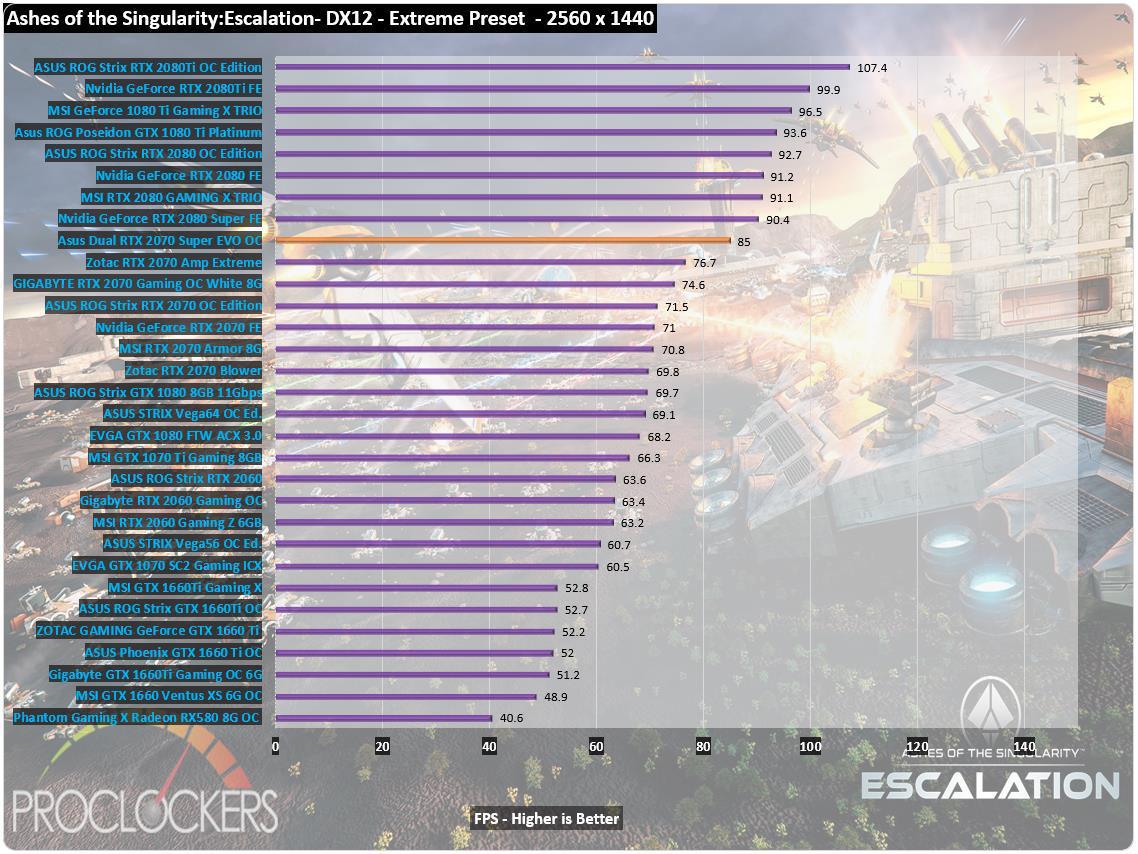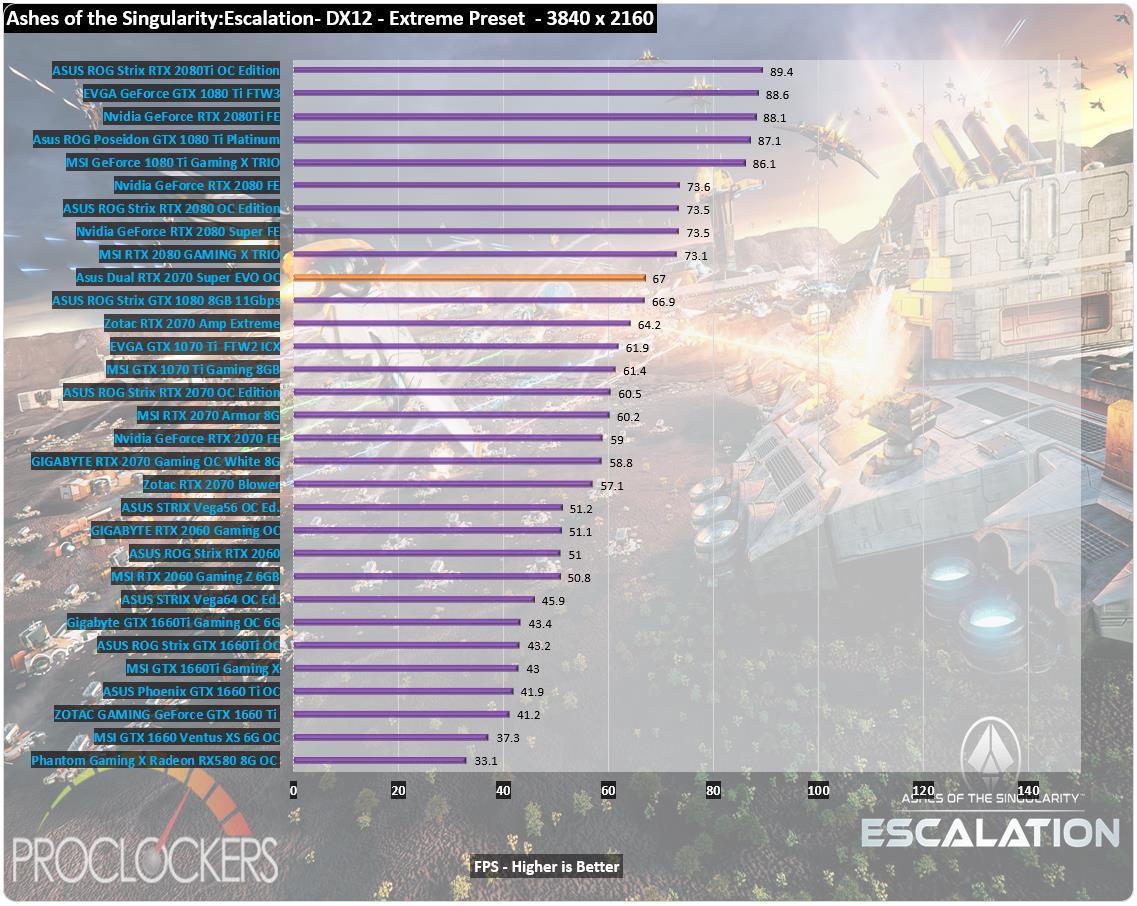 Our first real game leaves the Dual RTX 2070 Super a fair bit ahead of even our best RTX 2070 but not quite catching up to the prior RTX 2080 cards.
Far Cry 5
Anything can happen. Everything will.
Welcome to Hope County, Montana, land of the free and the brave, but also home to a fanatical doomsday cult—known as The Project at Eden's Gate—that is threatening the community's freedom. Stand up to the cult's leaders, Joseph Seed, and the Heralds, as you spark the fires of resistance that will liberate the besieged community.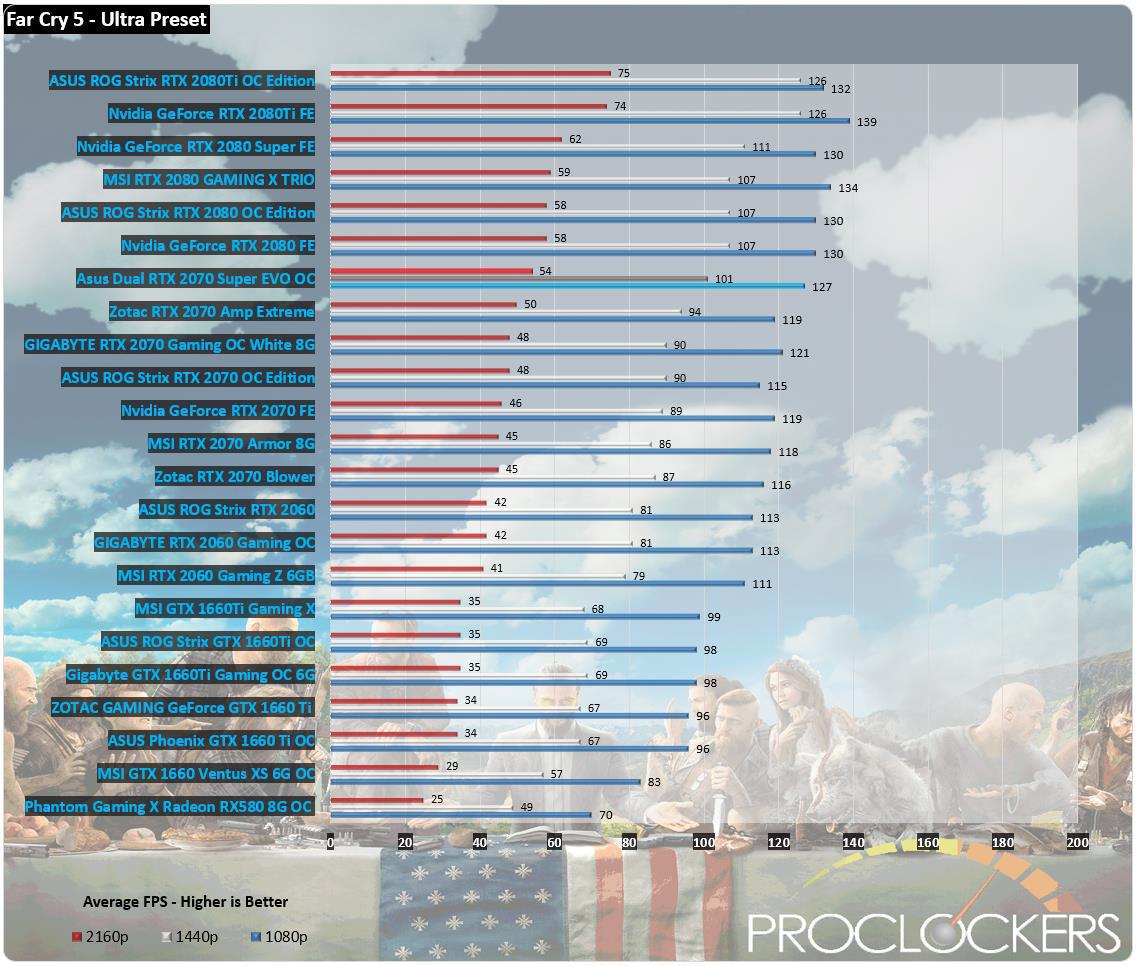 It's the same story in a fictional northern Montana. The Super upgrade to last years card gets us dangerously close to the RTX 2080.
Middle-Earth: Shadow of War
In the epic sequel to the award-winning Middle-earth: Shadow of Mordor, go behind enemy lines to forge an army, conquer Fortresses and dominate Mordor from within. Experience how the award-winning Nemesis System creates unique personal stories with every enemy and follower, and confront the full power of the Dark Lord Sauron and his Ringwraiths in this epic new story of Middle-earth.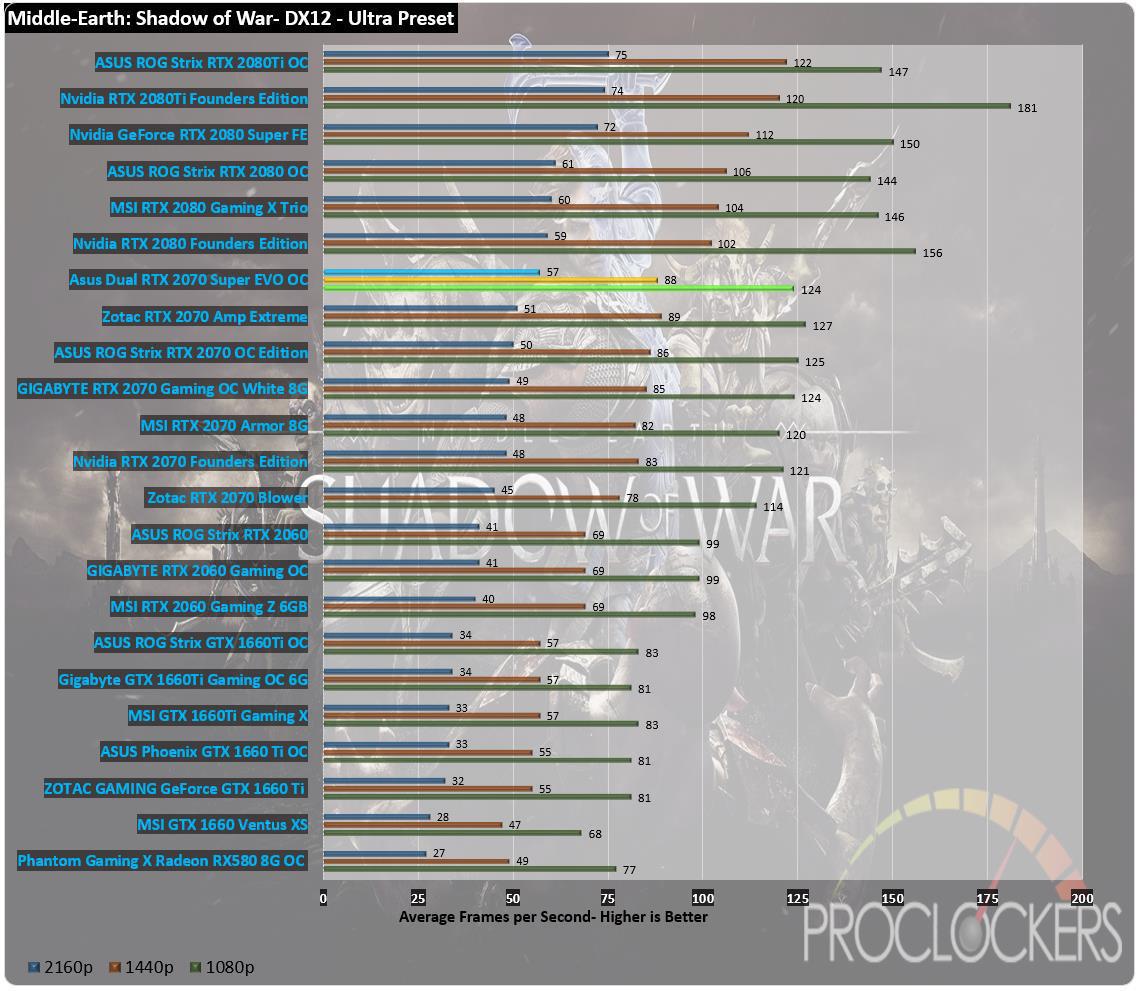 Shadow of War is the same story, the Dual 2070 Super slots nearly in between the RTX 2070 and RTX 2080 cards.
Shadow of the Tomb Raider
Experience Lara Croft's defining moment as she becomes the Tomb Raider. In Shadow of the Tomb Raider, Lara must master a deadly jungle, overcome terrifying tombs, and persevere through her darkest hour. As she races to save the world from a Maya apocalypse, Lara will ultimately be forged into the Tomb Raider she is destined to be.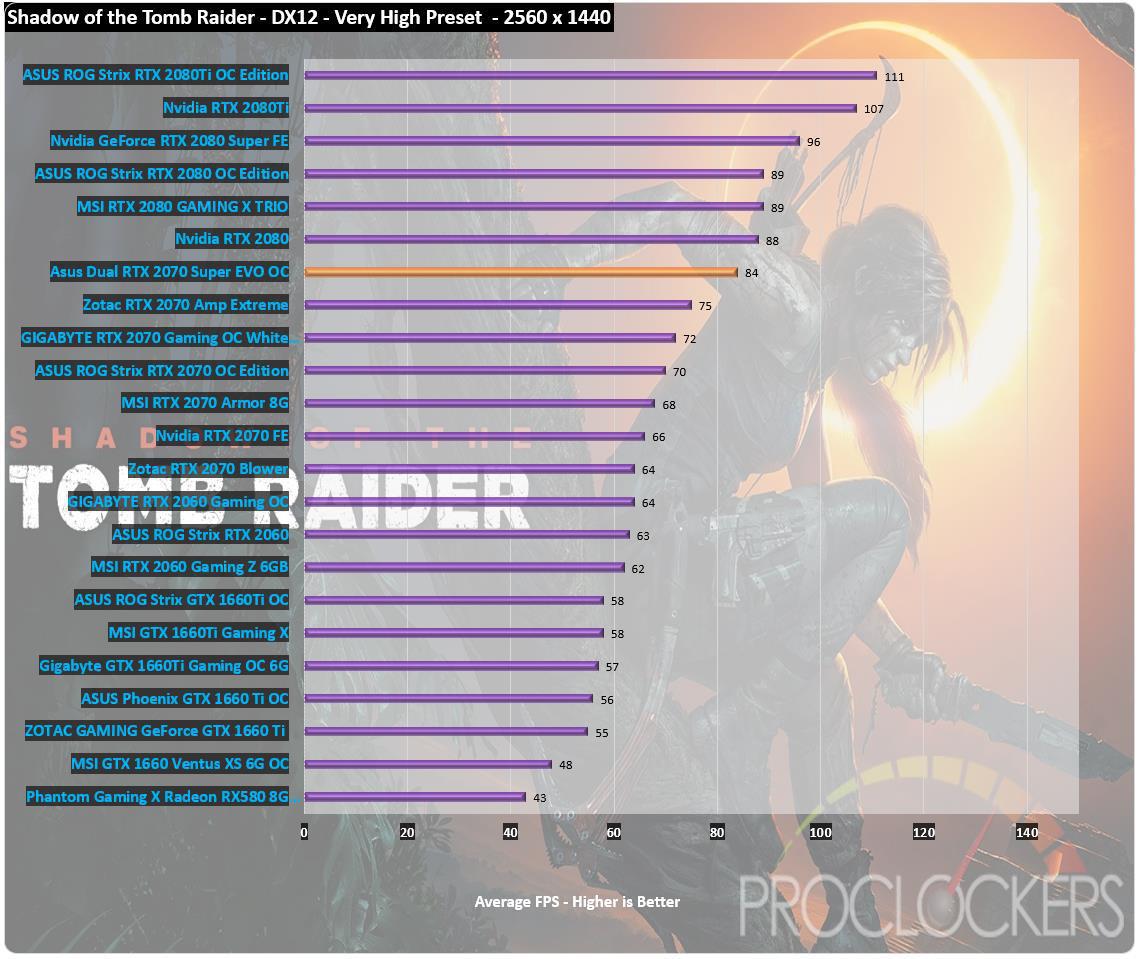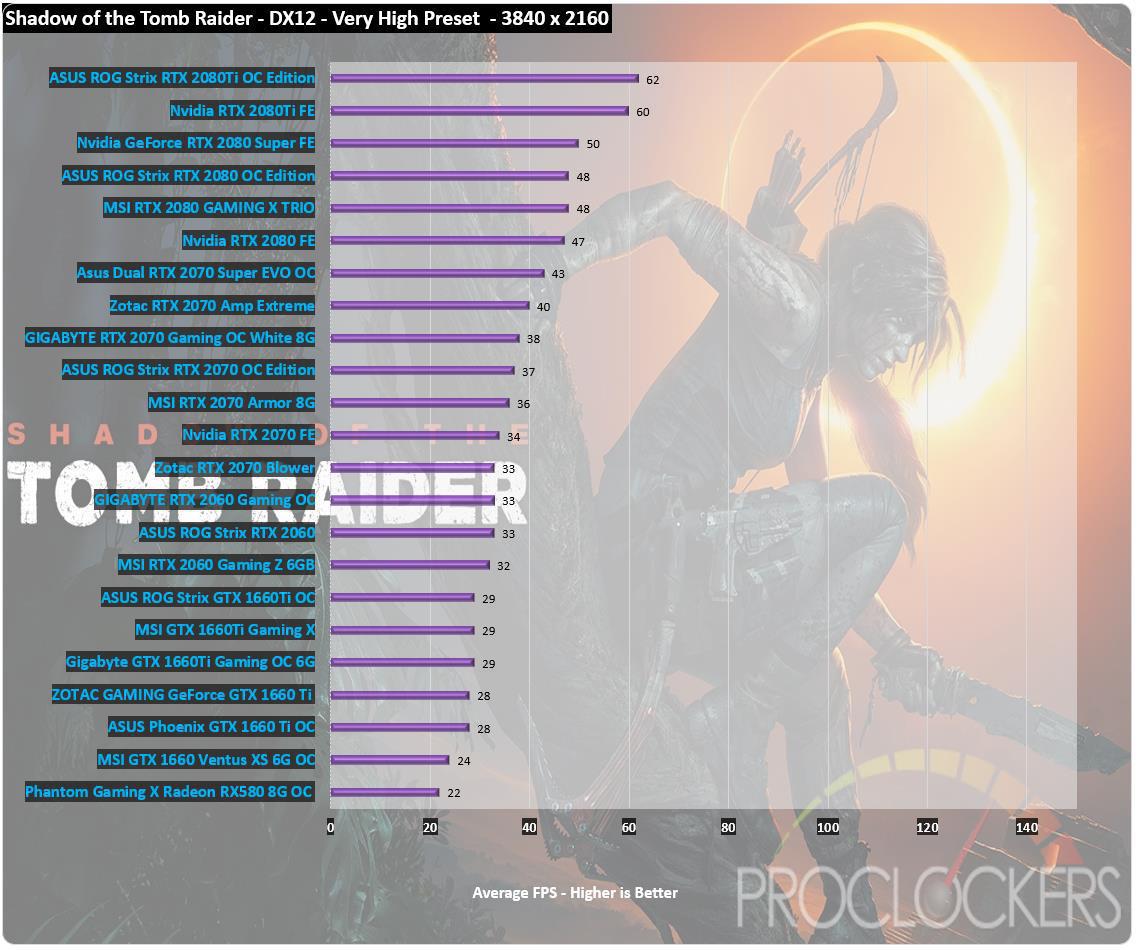 In Shadow of the Tomb Raider, ASUS's Dual RTX 2070 Super is just a few FPS behind last years RTX 2080.
Sid Meier's Civilization VI
Originally created by legendary game designer Sid Meier, Civilization is a turn-based strategy game in which you attempt to build an empire to stand the test of time. Become Ruler of the World by establishing and leading a civilization from the Stone Age to the Information Age. Wage war, conduct diplomacy, advance your culture, and go head-to-head with history's greatest leaders as you attempt to build the greatest civilization the world has ever known.
Civilization VI offers new ways to engage with your world: cities now physically expand across the map, active research in technology and culture unlocks new potential, and competing leaders will pursue their own agendas based on their historical traits as you race for one of five ways to achieve victory in the game.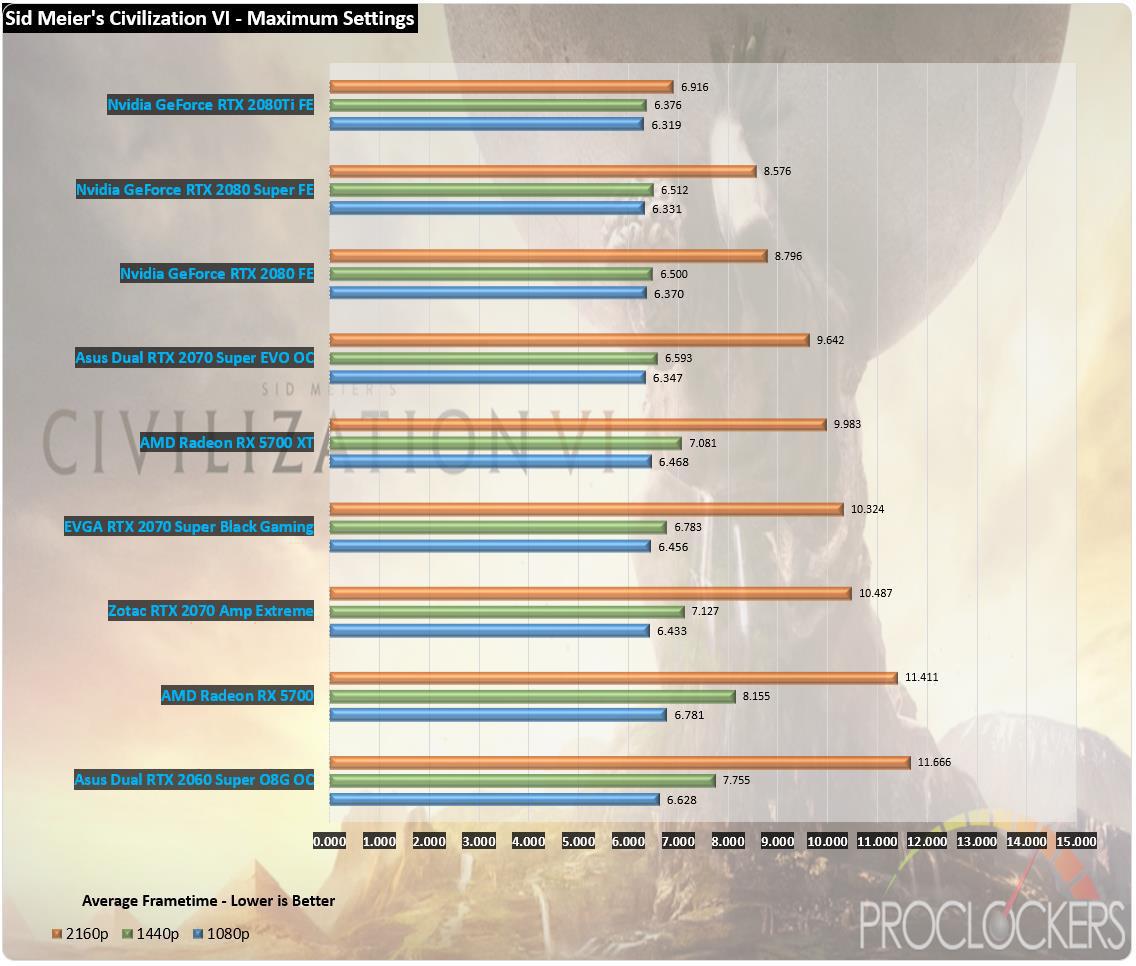 Frame times for the Dual 2070 Super are super close to the RTX 2080 for a much lower price tag, that's pretty hard to beat.
Metro Exodus
Metro Exodus is an epic, story-driven first-person shooter from 4A Games that blends deadly combat and stealth with exploration and survival horror in one of the most immersive game worlds ever created.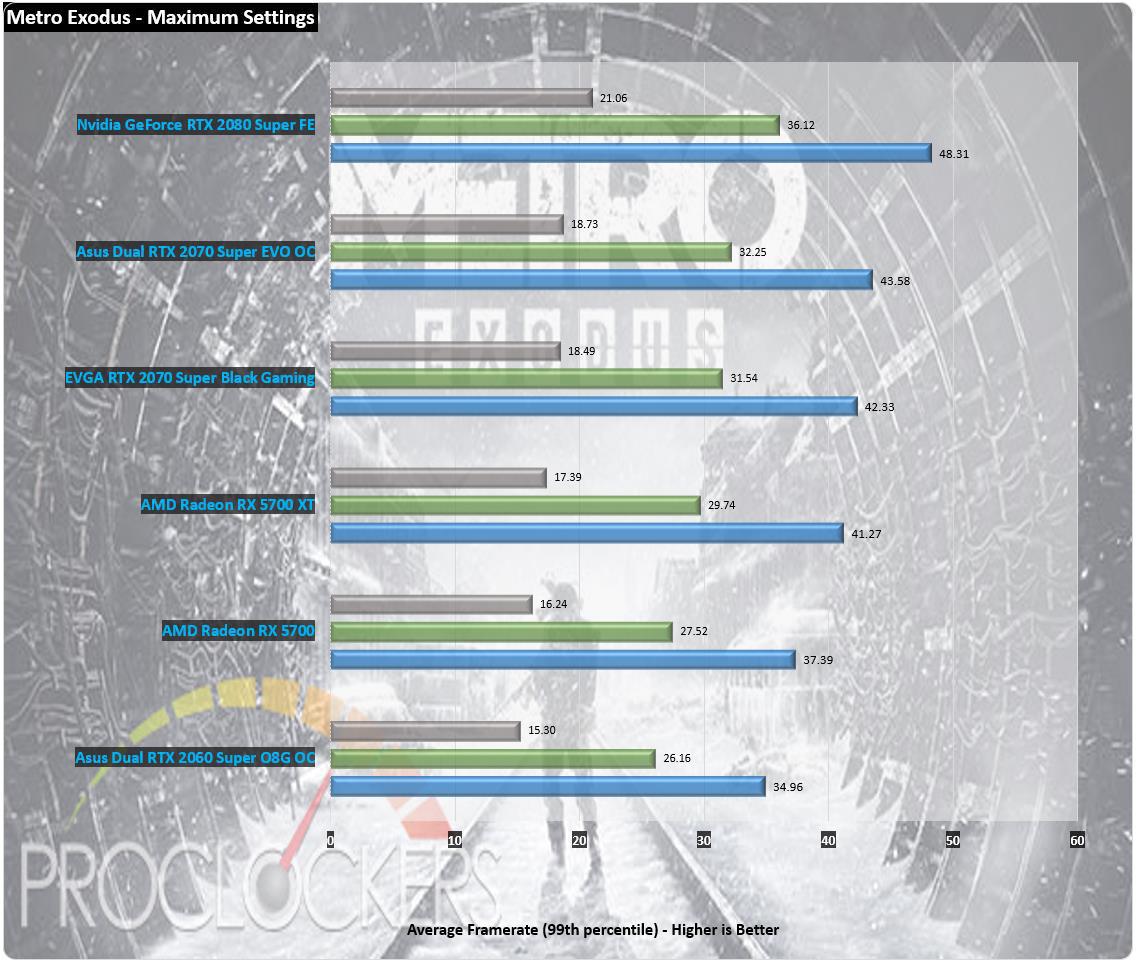 4A's latest shooter looks incredible but proves to be a brutal load on even the latest flagship GPU's. ASUS's Dual 2070 Super still scores near the highest in our charts.
Tom Clancy's Ghost Recon: Wildlands
Tom Clancy's Ghost Recon® Wildlands is the very first military shooter in a massive open world that you can play entirely solo or in four-player co-op.
TAKE DOWN THE CARTEL
A few years from now, Bolivia has become the largest cocaine producer in the world. The Santa Blanca cartel has turned the country into a narco-state. As a Ghost, you must stop the cartel by any means necessary.
BECOME A GHOST
Create and fully customize your Ghost, weapons, and gear. Enjoy a total freedom of playstyle. Lead your team and take down the cartel, either solo or with up to three friends.
EXPLORE BOLIVIA
Journey through Ubisoft's largest action-adventure open world. Discover the stunning diverse landscapes of the Wildlands both on and off-road, in the air, on land and at sea with over 60 different vehicles.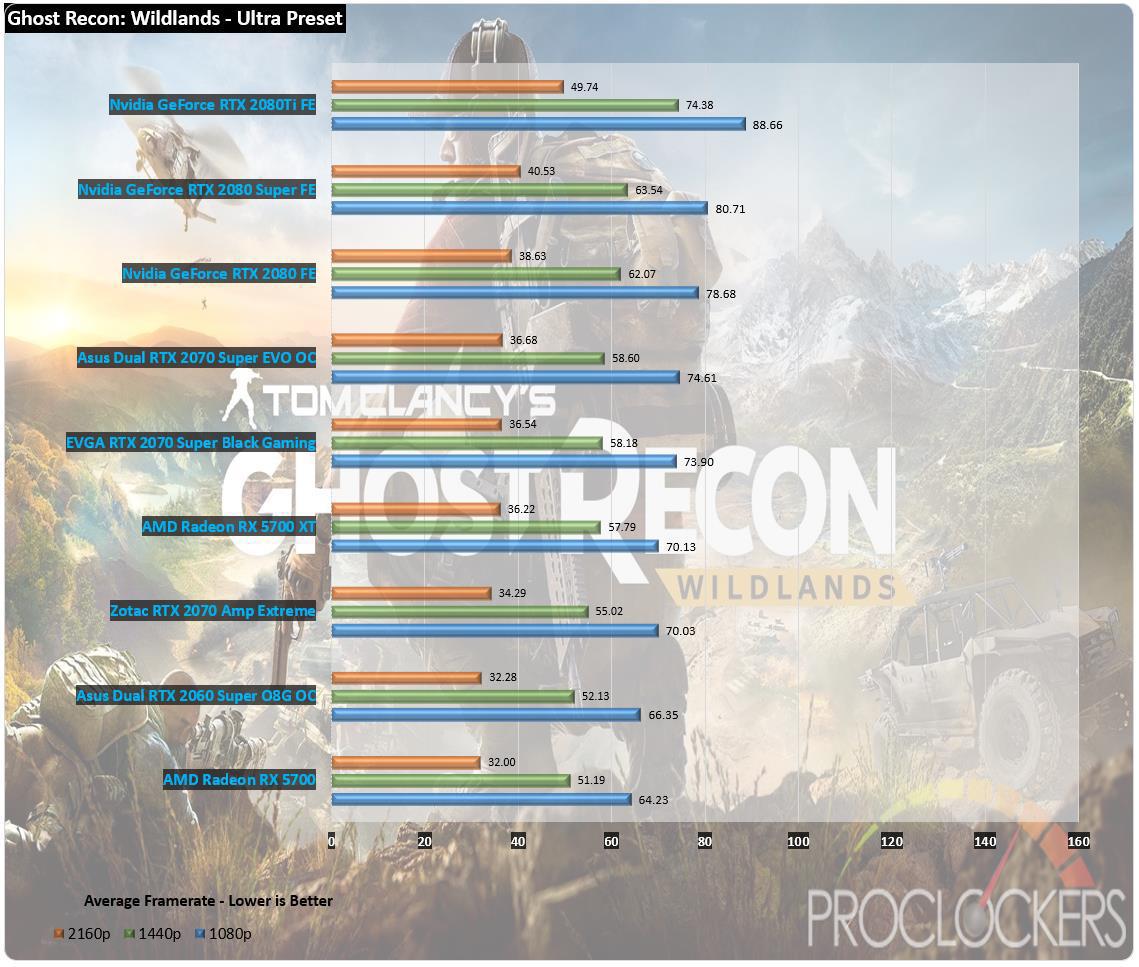 The latest visual stunner in the Tom Clancy universe plays quite well maxed out at 1080P and 1440P, but 4K is still playable.
Overclocking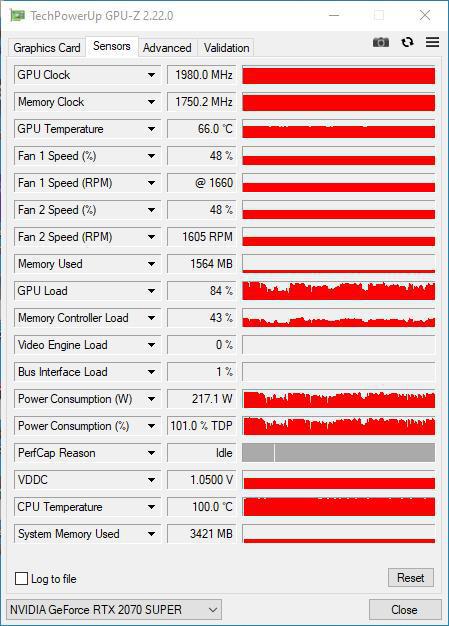 Out of the box, the Dual RTX 2070 Super floats around the 1980Mhz mark under load thanks to boosting. Memory sits at the 14GHz mark effective.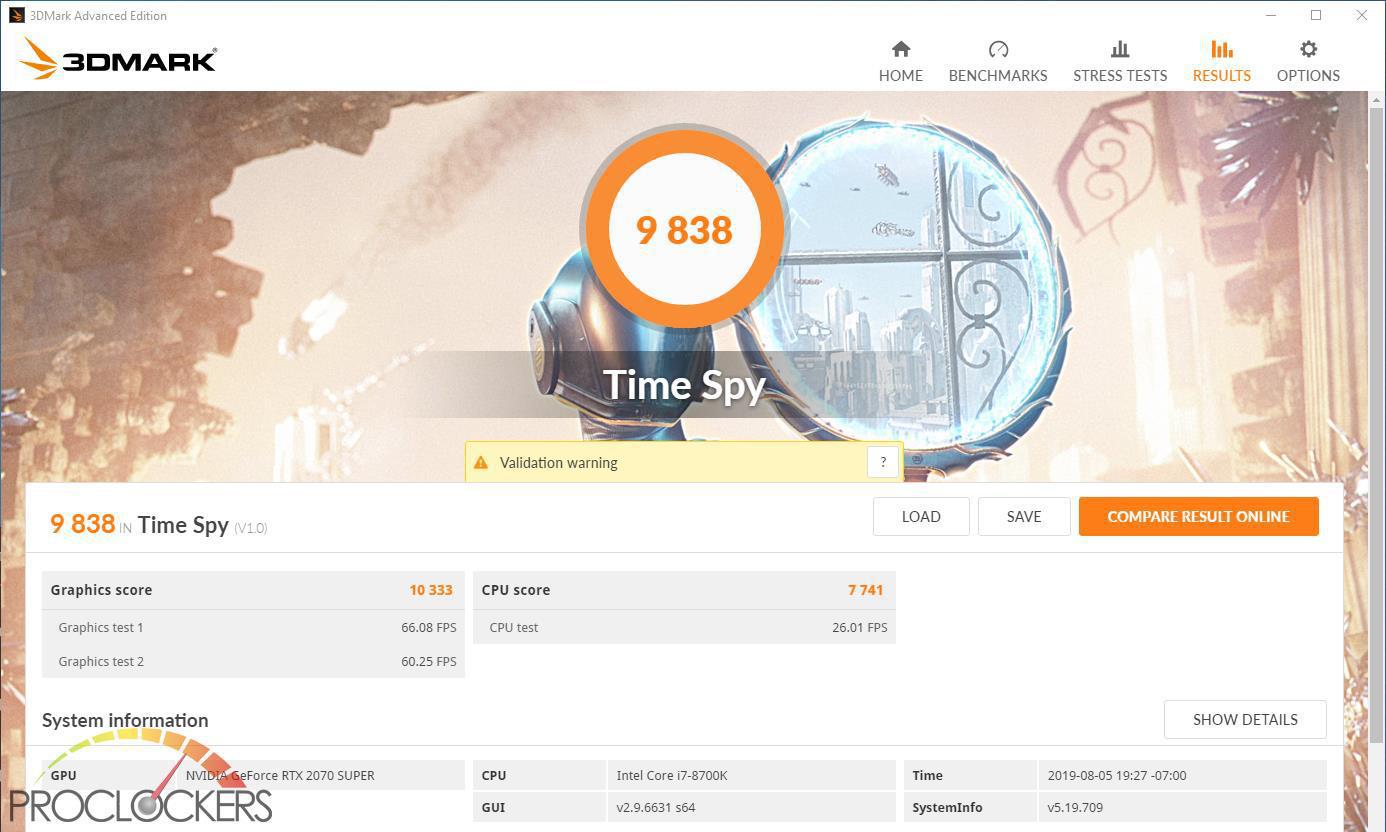 We'll start out just throwing OC Mode on and we get the above score.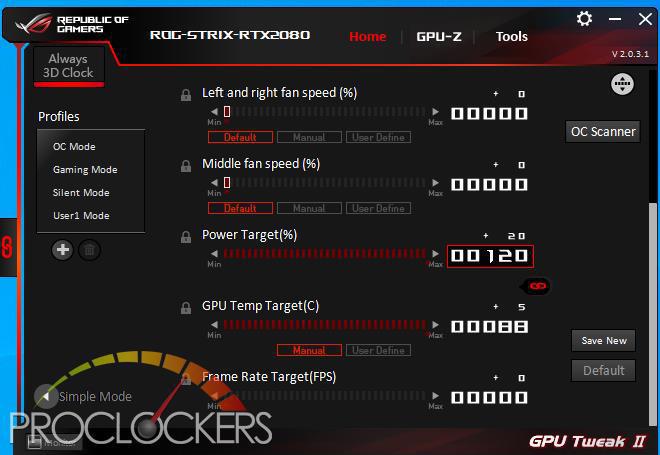 One of the first things we like to do is just crank the power target up, ASUS allows up to an additional 20%.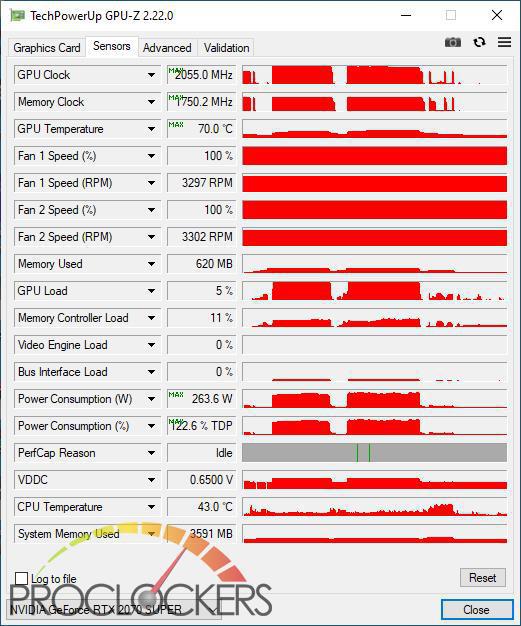 This lets the card boost up to 2055 MHz while topping 263W.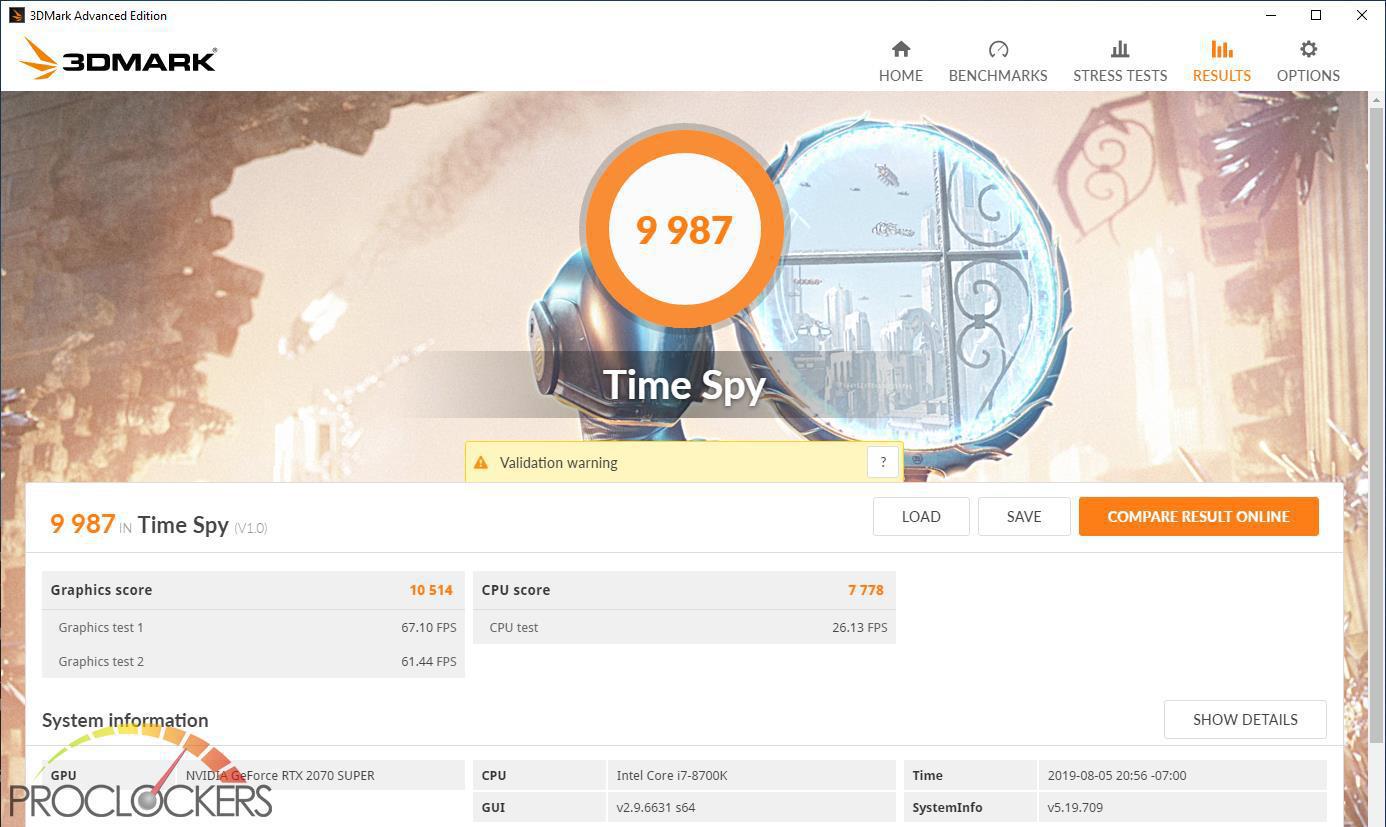 We get almost 150 more points, total score.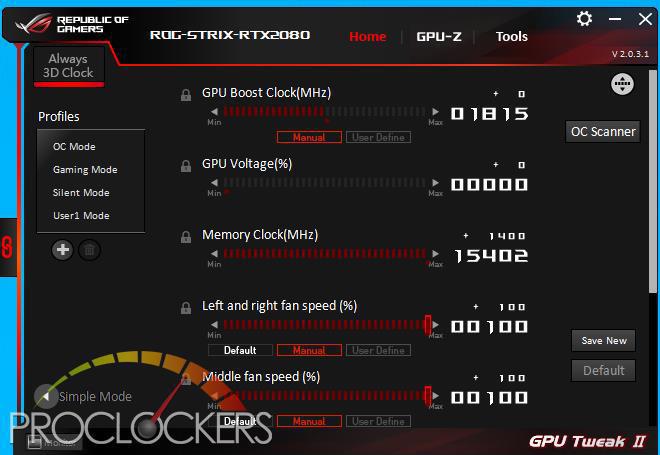 We kept stepping the memory clock up but ran out of slider before we ran into any problems.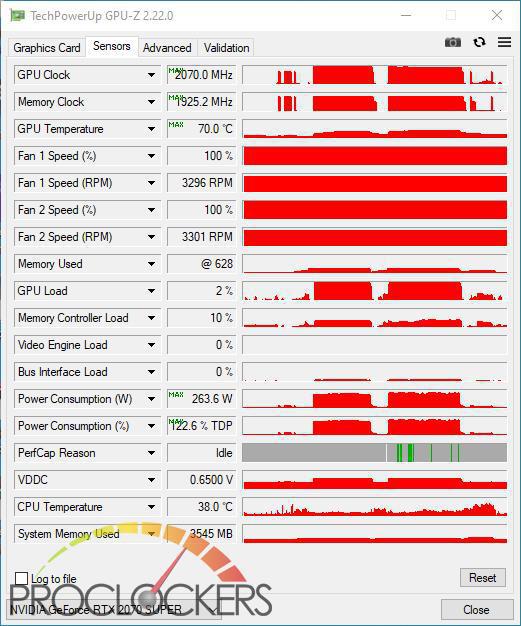 +1400MHz is a little crazy, this is an effective speed of just over 15.4GHz.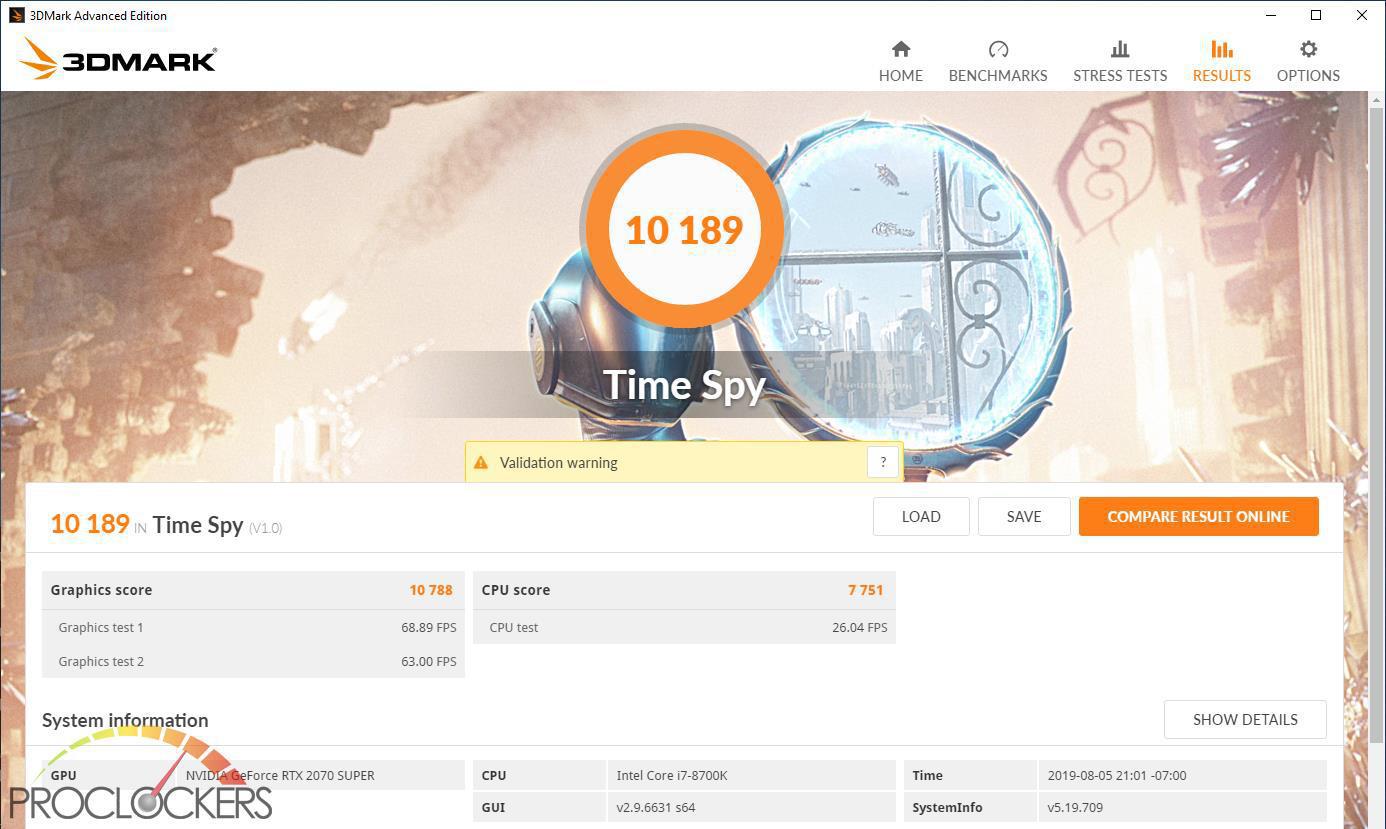 This alone makes a noticeable jump again with a score of 10,189.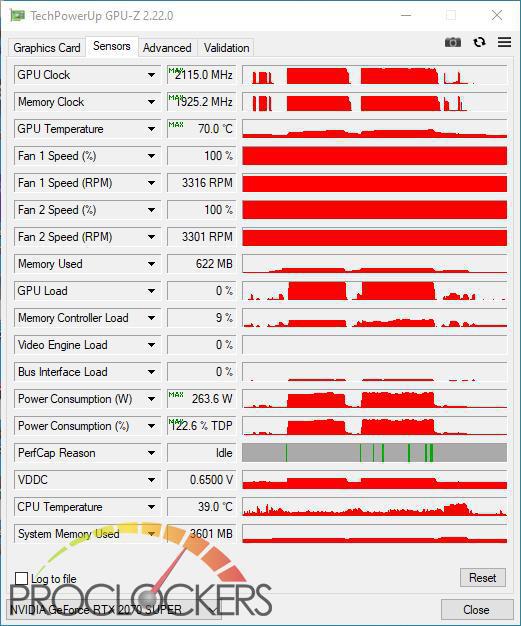 We were able to get the core speed up to +70Mhz on the slider, which lets the card boost to 2115 MHz.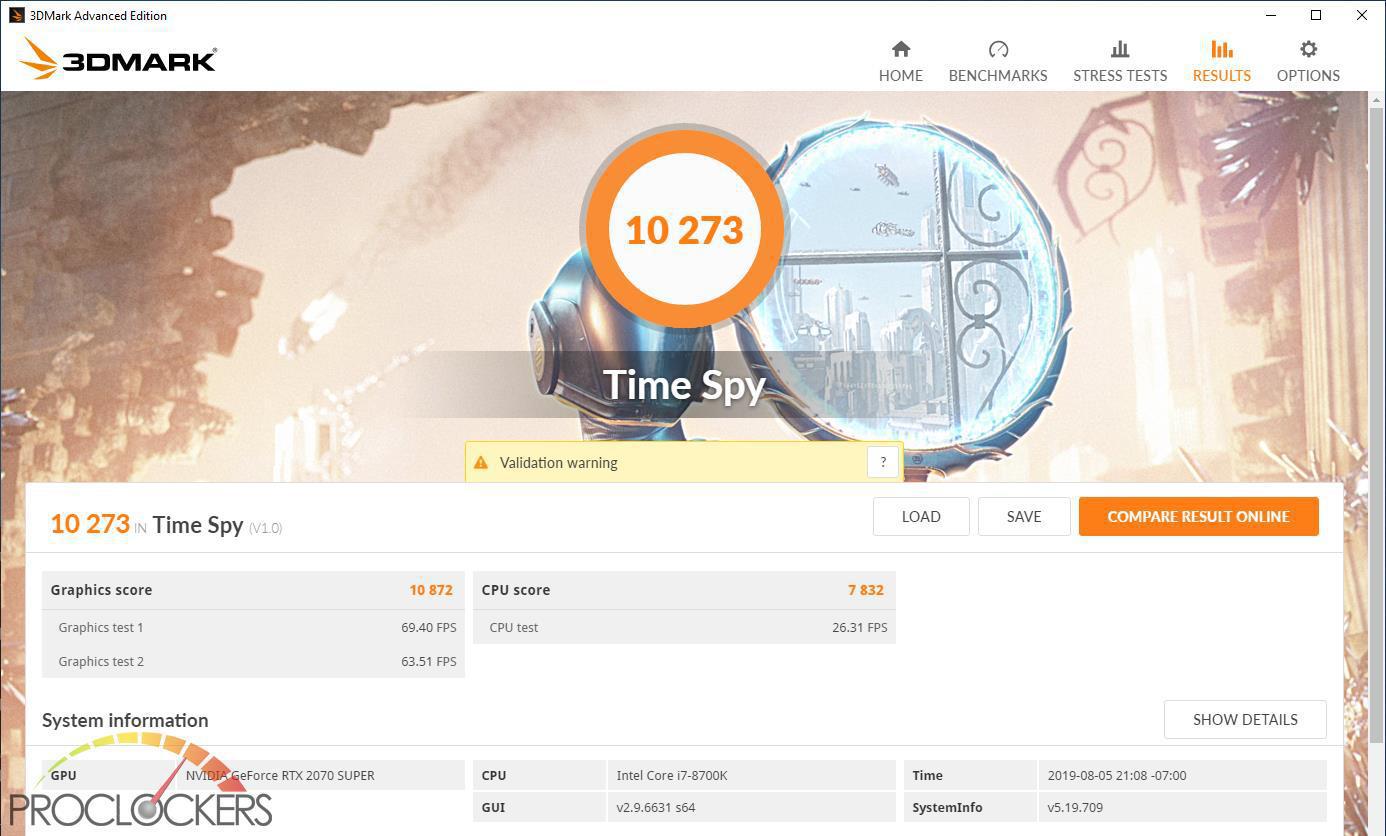 Ultimately we end up with an overall score of 10,273, a decent leap over stock.
Final Thoughts & Conclusion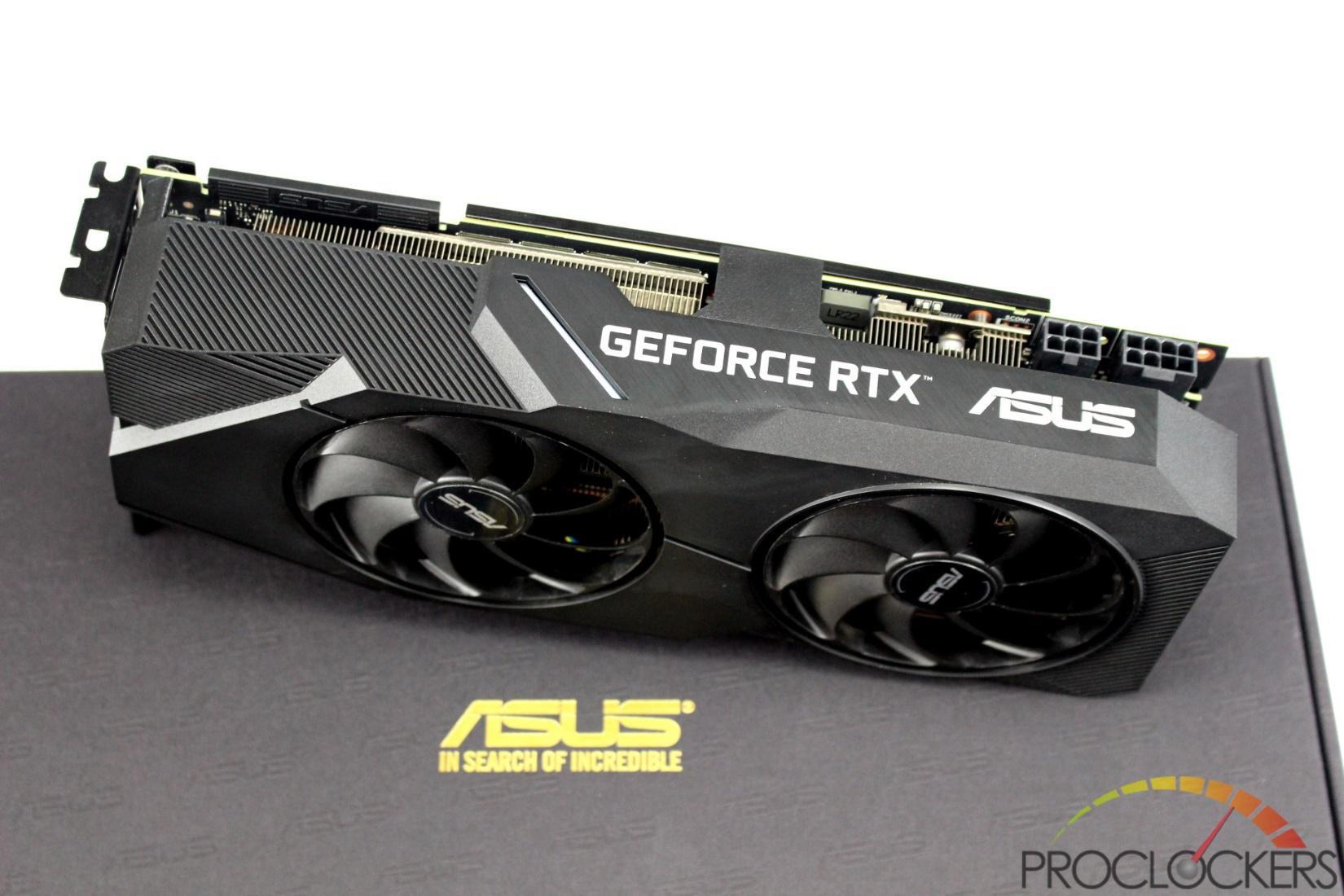 ASUS makes a Super upgrade to the groundbreaking RTX family. The oversized cooler makes a welcome return and keeps all of the extra power cool. Out of the box, the dual namesake fans only ramp up to around 1400 rpm and stay virtually inaudible while keeping the card easily in the 60C range. The more neutral aesthetics are also welcome. The white stripes of the previous generation were a little harder to blend into some builds.
Performance-wise, you basically get an RTX 2080 for RTX 2070 pricing and that's really hard to argue with. Did we mention you also get all the glorious Ray Tracing? How about SLI support? The xx70 series have long been popular choices for dual card gamers so it was a bit disappointing for some that it wasn't included last year, but it's back where it belongs. The USB Type-C VirtualLink port is gone, but nothing has hit the market yet so it's not really much of a loss. We really can't find anything to complain about here, ASUS once again delivers a compelling reason to make an upgrade or even a new build if you've been eyeballing those new Ryzen 3000 series CPU's.
Great job ASUS!