Introduction
Asus is one of the leading motherboard manufacturers in the world. Many an enthusiast keep a close eye on them whenever a new motherboard technology surfaces. Of course with the release of Kaby Lake and the Z270 chipset, those enthusiasts were scouring the web trying to just sneak peeks of the new Asus motherboards. They weren't disappointed as the new Prime line surfaced.
Prime is the new name for Asus' mainstream motherboards. Previously their mainstream motherboards didn't have a conventional name, but with the release of Z270, that has changed. Prime motherboards have a much more conventional look compared to their ROG – Republic of Gamers, Tuf, and Pro Gamer lines. That's not to say they don't back a punch though.
Our test subject is the Prime Z270-A, the current flagship of the Prime line. It offers everything you'd expect in an Asus motherboard. There is support for both 6th and 7th Generation Intel Core processors. The four DDR4 memory slots memory that can handle up to 64GB and at speed all the way up to 3866Mhz. There's dual Turbo M.2 connectivity with transfer speeds up to 32 Gb/s with support for Intel Optane technology. Six SATA ports offer even more storage options. There are USB 3.1 front panel connectors along with two USB 3.1 rear ports. The Intel i219V chip provides high quality network connectivity Yes, all the hardware bases are covered.
Asus didn't stop there with the Prime Z270-A though. 5-Way Optimization by Dual Intelligent Processors 5 provides whole system optimization with a single click. 5X Protection III offers SafeSlot Core fortified PCI-E slots, LANGuard LAN protection, overvoltage, stainless steel I/O, and and DIGI+ VRM: 8 Phase digital power design. Asus' also added their own Aura Sync RGB lighting system with Lighting control, RGB strip header and lighting effects synchronization with compatible Asus ROG products. On top of all that, a full software suite and robust overclocking features are also included. That's quite a bit to get excited about.
ASUS's take on the Prime Z270-A
ASUS Prime is the next evolution of the ASUS motherboard, born of a pedigree that stretches back to 1989. Our team of world-class engineers are passionate about empowering everyone to enjoy the benefits of customization and tuning, and the driving force behind the development of Prime is to make advanced enthusiast controls easily accessible — maximizing performance, stability and compatibility for the very best DIY PC experiences. Simply stated: it's time for Prime.
One-click Overclock and Cooling
One click takes care of all that complex tuning. ASUS 5-Way Optimization makes your PC smart. It dynamically optimizes essential aspects of your system based on real-time usage — so you get superb CPU performance, everyday energy savings, ultra-stable digital power, cool and quiet fans, and now networking and audio settings that are tailored to your apps. In short, 5-Way ASUS Optimization ensures that your PC is perfect for gaming, entertainment and productivity!
Fan Xpert 4
ASUS Prime Z270-A features the most comprehensive fan controls ever, configurable via Fan Xpert 4 and UEFI BIOS.
Multiple temperature sources
Each header monitors and reacts to three thermal sensors that can now also sense temperature on ASUS graphics cards.
All-in-one water-cooling set
Full control of PWM or DC water pumps, perfect for both custom and self-contained cooling setups.
4-pin PWM/DC fan
Every onboard header supports auto-detection of PWM or DC fans.
High-amp fan support
A dedicated fan header that can supply up to 3 Amps, for high-speed high-current fans.
Smart protection
A dedicated integrated circuit protects each fan header from over-temperature and overcurrent.
Auto-Tuning Mode
Scans all fan parameters with a single click.
Extreme Quiet Mode
Reduces all fan speeds to below the default minimum, for extra-quiet operation and power savings during light loads.
OC Design – ASUS PRO Clock Technology
A dedicated base-clock generator designed for 7th Generation Intel® processors allows overclocked base clock frequencies up to or beyond 425MHz*. This custom solution works in tandem with the ASUS TurboV processing unit to enhance voltage and base-clock overclocking control — providing an exciting new way to boost performance to extreme heights.
DDR4 Overclocking Strength in Numbers
Third-generation ASUS T-Topology allows memory frequencies that are higher than ever — to 3866MHz and beyond. Refined manufacturing ensures ultra-consistent quality and minimal crosstalk between custom trace paths, so you'll enjoy the thrill of overclocking DDR4 with time-aligned signaling for superior stability and compatibility.
SLI HB bridge (2-WAY-M)
The new ASUS SLI HB bridge doubles the available transfer bandwidth to provide silky-smooth surround gaming. Compatible with NVIDIA® Titan X, GeForce GTX 1080 and GeForce GTX 1070 graphics cards, SLI HB bridge is your fast track to gaming greatness.
Native M.2/NVMe PCIe RAID Support for Lightning Fast Storage Speed
Not satisfied with single-storage device read/write speeds? Then join the fast lane and build a RAID 0 array using two PCIe storage drives to enjoy data transfers at lightning speeds!
Intel Optane Memory Ready
Intel® Optane™ Memory* is a revolutionary (non-volatile memory) technology supported by Prime 200-series motherboards. Intel Optane Memory modules accelerate attached storage to reduce boot and load times, so everything feels faster and more responsive.
Speed Up with Onboard M.2 Up to 32Gb/s
With x4 PCI Express 3.0/2.0 bandwidth, M.2 supports up to 32Gb/s data-transfer speeds. It is the perfect choice for an operating system or application drive, making your whole PC or professional apps work as fast as possible.
10Gb/s USB 3.1 Onboard
With backward-compatible USB 3.1 Type-A and reversible USB 3.1 Type-C ports, you'll experience ultimate connection flexibility and blazing data-transfer speeds of up to 10Gb/s (twice as fast as standard USB 3.0).
ThunderboltEX 3 for Blistering Speeds and USB-C Connectivity
Prime Z270-A supports the ThunderboltEX 3 card for breathtaking bi-directional Thunderbolt™ 3 transfer speeds of up to 40Gbps, 4x USB speeds, 2x video bandwidth; and for reversible USB 3.1 Type-C compatibility as well as high-powered 36W charging!
Media-acclaimed UEFI BIOS
The smoothest, slickest mouse-controlled graphical BIOS has been improved to make it even more appealing. Whether you're a PC novice or a seasoned overclocker, EZ and Advanced modes help you find your way, quickly and easily.
ASUS Aura Sync technology for distinctive lighting effects
Aura Sync takes RGB lighting beyond the checkbox, combining and controlling the LEDs of your Aura-enabled products from a single application — so you can achieve perfect, synchronized lighting harmony. Aura lets you sync light effects across your graphics card, Prime Z270-A motherboard, and an ever-growing portfolio of Aura-enabled products.
ASUS Aura lighting control
A well-tuned system deserves a matching aesthetic. ASUS Aura offers full RGB lighting control with a variety of functional presets for built-in RGB LEDs as well as LED strips connected to the onboard 4-pin RGB headers — all of which can be synced with an ever-growing portfolio of Aura Sync-capable ASUS hardware.
Realtek codec and unique design features for pristine, powerful audio
ASUS Prime Z270-A utilizes a unique audio codec designed in close collaboration with Realtek — the Realtek S1220A. It also features an unprecedented 120dB signal-to-noise ratio for the stereo line-out and a 113dB SNR for the line-in, providing pristine audio quality. Additionally, a new impedance-sensing circuit automatically adjusts gain to ensure the optimal volume range for your headphones.
Intel Ethernet
Prime Z270-A features the very latest Intel® Ethernet for faster, smoother gaming. Intel's LAN has the serious double advantage of reducing CPU overhead and offering exceptionally high TCP and UDP throughput. This significantly reduces the processor's workload, so there's more power for your game!
Turbo LAN
Turbo LAN with cFosSpeed traffic-shaping technology adds even more lag-reducing support and an intuitive user interface. It allows you to lower lag with no expert knowledge — by up to 1.45x! If you're a tweaker, use Advanced mode for hardcore controls. Real-time speed monitor Grouping your own favorite list Set priority to speed up for your application
SafeSlot
SafeSlot is the PCIe slot reinvented by ASUS and engineered to provide superior retention and shearing resistance. Manufactured in a single step using a new insert-molding process to integrate the slot with fortifying metal support for an inherently stronger design, the SafeSlot is then firmly anchored to the PCB through additional solder points.
Built to Last
ASUS is the world's foremost motherboard manufacturer, renowned for our unique Design Thinking approach. Our exhaustive testing exceeds industry standards, supported by high-quality components for exceptional real-world protection. Our motherboards are proven to be compatible with more than 1,000 components and devices, and each new model undergoes a minimum of 8,000 hours of strict validation. ASUS gives you the peace of mind of knowing that your motherboard is fit for all environments and applications. By choosing ASUS, you also gain the freedom to select outstanding component options, for trouble-free DIY experiences.
Make it your own
ASUS is the first motherboard manufacturer to support 3D printing, making it easy to customize your motherboard's appearance and improve system performance with a range of printable parts.
Exclusive 3D mount for easy installation
Dedicated 3D mounts on the motherboard makes fitting 3D-printed parts easy. Using the same screws as M.2 drives and standard motherboard mounting holes, you can easily add nameplates, cable covers, or an M.2 fan holder in a matter of moments.
Intel® Z270 Chipset
The Intel® Z270 is a single-chipset design that supports 7th Generation and 6th Generation Intel LGA1151 Core™ i7/Core i5/Core i3/Pentium®/Celeron® processors. It provides improved performance by utilizing serial point-to-point links, allowing increased bandwidth and stability. Additionally, the Z270 provides a maximum of 10 USB 3.0 ports, six SATA 6Gbps ports, and 32Gb/s M.2 and PCIe 3.0 lane speed support, for faster data retrieval. Intel Z270 also supports integrated graphics, so you'll enjoy the very latest in graphics performance.
Ready for 7th Generation and 6th Generation Intel LGA1151 Core i7/Core i5/Core i3/Pentium/Celeron processors
The ASUS Prime Z270-A motherboard supports 7th Generation and 6th Generation Intel Core™ i7/Core i5/Core i3/Pentium®/Celeron® processors in the LGA1151 package. Integrated graphics, memory and PCI Express controllers support onboard graphics output with dedicated chipsets, two-channel (4-DIMM) DDR4 memory and 16 PCI Express 3.0/2.0 lanes for great performance.
That is just a highlight of the Prime Z270-A's many features. Let us take a look at the product specifications.
Features and Specifications
Intel® Socket 1151 for 7th/6th Generation Core™ i7/Core™ i5/Core™ i3/Pentium®/Celeron® Processors
Supports Intel® 14 nm CPU
Supports Intel® Turbo Boost Technology 2.0
Intel® Z270
4 x DIMM, Max. 64GB, DDR4 3866(O.C.)/3733(O.C.)/3600(O.C.)/3466(O.C.)/3400(O.C.)/3333(O.C.)/3300(O.C.)/3200(O.C.)/3000(O.C.)/2800(O.C.)/2666(O.C.)/2400(O.C.)/2133 MHz Non-ECC, Un-buffered Memory
Dual Channel Memory Architecture
Supports Intel® Extreme Memory Profile (XMP)
Integrated Graphics Processor- Intel® HD Graphics support
Multi-VGA output support : HDMI/DVI-D/DisplayPort ports
– Supports HDMI 1.4b with max. resolution 4096 x 2160 @ 24 Hz / 2560 x 1600 @ 60 Hz
– Supports DVI-D with max. resolution 1920 x 1200 @ 60 Hz
– Supports DisplayPort with max. resolution 4096 x 2304 @ 24 Hz
Maximum shared memory of 1024 MB
Supports up to 3 displays simultaneously
DP 1.2 Multi-Stream Transport compliant, supports DP 1.2 monitor daisy chain up to 3 displays
Supports NVIDIA® 2-Way SLI™ Technology
Supports AMD 3-Way CrossFireX™ Technology
2 x PCIe 3.0/2.0 x16 (x16 or dual x8)
1 x PCIe 3.0/2.0 x16 (max at x4 mode)
4 x PCIe 3.0/2.0 x1
1 x M.2 Socket 3, with M Key, type 2242/2260/2280/22110 storage devices support (SATA mode & X4 PCIE mode)
1 x M.2 Socket 3, , with M Key, type 2242/2260/2280 storage devices support (PCIE mode only)
6 x SATA 6Gb/s port(s), gray
Support Raid 0, 1, 5, 10
Intel® Rapid Storage Technology 15 support
Supports Intel® Smart Response Technology
Intel® Optane™ Memory Ready
Intel® I219V, 1 x Gigabit LAN Controller(s)
ASUS Turbo LAN Utility
ASUS LAN Guard
Realtek® ALC S1220A 8-Channel High Definition Audio CODEC featuring Crystal Sound 3
– Impedance sense for front and rear headphone outputs
– Internal audio Amplifier to enhance the highest quality sound for headphone and speakers
– Supports : Jack-detection, Multi-streaming, Front Panel MIC Jack-retasking
– High quality 120 dB SNR stereo playback output and 113 dB SNR recording input (Line-in)
– Front panel audio connector (AAFP)
– Supports up to 32-Bit/192kHz playback
– DTS Connect
– DTS Headphone:X
– Audio Shielding: Ensures precision analog/digital separation and greatly reduced multi-lateral interference
– Dedicated audio PCB layers: Separate layers for left and right channels to guard the quality of the sensitive audio signals
– Premium Japanese-made audio capacitors: Provide warm, natural and immersive sound with exceptional clarity and fidelity
– Unique de-pop circuit: Reduces start-up popping noise to audio outputs
– EMI protection cover to prevent electrical noise to affect the amplifier quality
– Power pre-regulator: Reduces power input noise to ensure consistent performance
Separate layer for left and right track, ensuring both sound deliver equal quality
ASMedia® USB 3.1 controller :
1 x USB 3.1 port(s) (1 at back panel, teal blue, Type-A, Support 3A power output)
ASMedia® USB 3.1 controller :
1 x USB 3.1 port(s) (1 at back panel, , Type-C, Support 3A power output)
Intel® Z270 Chipset :
6 x USB 3.0 port(s) (4 at back panel, , 2 at mid-board)
Intel® Z270 Chipset :
6 x USB 2.0 port(s) (6 at mid-board)
Special Features
OC Design – ASUS PRO Clock Technology
– Full BCLK range for extreme overclocking performance
5-Way Optimization by Dual Intelligent Processors 5
– Whole system optimization with a single click! 5-Way Optimization tuning key perfectly consolidates TPU, EPU, DIGI+ Power Control, Fan Xpert 4, and Turbo App together, providing better CPU performance, efficient power saving, precise digital power control, whole system cooling and even tailor your own app usages.
ASUS 5X Protection III :
– ASUS SafeSlot Core: Fortified PCIe Slot prevents damage
– ASUS LANGuard: Protects against LAN surges, lightning strikes and static-electricity discharges!
– ASUS Overvoltage Protection: World-class circuit-protecting power design
– ASUS Stainless-Steel Back I/O: 3X corrosion-resistance for greater durability!
– ASUS DIGI+ VRM: 8 Phase digital power design
ASUS TPU :
– Auto Tuning
– GPU Boost
ASUS EPU :
– EPU
AURA :
– Aura Lighting Control
– Aura RGB Strip Headers
– Aura Lighting Effects Synchronization with compatible ASUS ROG devices
ASUS Exclusive Features :
– MemOK!
– AI Suite 3
– Ai Charger
– Turbo LAN
– Crystal Sound 3
– EZ XMP ASUS Exclusive Features
– PC Cleaner
File Transfer
– Cloud GO!
– File Transfer
ASUS Quiet Thermal Solution :
– Stylish Fanless Design Heat-sink solution
– ASUS Fan Xpert 4
ASUS EZ DIY :
– Precision Tweaker 2
– ASUS O.C. Tuner
– ASUS O.C. Profile
– ASUS CrashFree BIOS 3
– ASUS EZ Flash 3
– ASUS UEFI BIOS EZ Mode
– Multi-language BIOS
CPU Installation Tool
– Three-step simplicity and safety
ASUS Q-Design :
– ASUS Q-Shield
– ASUS Q-LED (CPU, DRAM, VGA, Boot Device LED)
– ASUS Q-Slot
– ASUS Q-DIMM
– ASUS Q-Connector
Special Memory O.C. Design
Overclocking Protection :
– ASUS C.P.R.(CPU Parameter Recall)
Turbo APP
1 x PS/2 keyboard/mouse combo port(s)
1 x DVI-D
1 x DisplayPort
1 x HDMI
1 x LAN (RJ45) port(s)
1 x USB 3.1 Type-A
1 x USB 3.1 Type-C
4 x USB 3.0
1 x Optical S/PDIF out
5 x Audio jack(s)
1 x USB 3.0 connector(s) support(s) additional 2 USB 3.0 port(s) (19-pin)
3 x USB 2.0 connector(s) support(s) additional 6 USB 2.0 port(s)
1 x M.2 Socket 3 with M Key, type 2242/2260/2280/22110 storage devices support (SATA mode & X4 PCIE mode)
1 x M.2 Socket 3 with M Key, type 2242/2260/2280 storage devices support (PCIE mode only)
6 x SATA 6Gb/s connector(s)
1 x CPU Fan connector(s) (1 x 4 -pin)
1 x CPU OPT Fan connector(s) (1 x 4 -pin)
2 x Chassis Fan connector(s) (2 x 4 -pin)
1 x Thunderbolt header(s)
1 x 24-pin EATX Power connector(s)
1 x 8-pin ATX 12V Power connector(s)
1 x EZ XMP switch
1 x Front panel audio connector(s) (AAFP)
1 x System panel(s) (Q-Connector) (Chassis intrusion header is inbuilt)
1 x 5-pin EXT_FAN(Extension Fan) connector
1 x MemOK! button(s)
1 x CPU OV
1 x Power-on button(s)
1 x Clear CMOS jumper(s)
1 x 14-1 pin TPM connector
1 x COM port header
1 x High AMP Fan header (4-pin)
1 x T_Sensor Connector
1 x AIO PUMP Header
2 x 3D Mount screw port(s)
User's manual
ASUS Q-Shield
3 x SATA 6Gb/s cable(s)
1 x M.2 Screw Package
1 x CPU installation tool
1 x Supporting DVD
1 x SLI HB BRIDGE(2-WAY-M)
1 x Q-connector(s) (1 in 1)
128 Mb Flash ROM, UEFI AMI BIOS, PnP, WfM2.0, SM BIOS 3.0, ACPI 6.0, Multi-language BIOS,
ASUS EZ Flash 3, CrashFree BIOS 3, F11 EZ Tuning Wizard, F6 Qfan Control, F3 My Favorites, Last Modified log,
F12 PrintScreen, and ASUS DRAM SPD (Serial Presence Detect) memory information.
WfM 2.0, DMI 3.0, WOL by PME, PXE
Windows® 10 64-bit
Windows® 8.1 64-bit
Windows® 7 32-bit
Windows® 7 64-bit
ATX Form Factor
12.0 inch x 9.6 inch ( 30.5 cm x 24.4 cm )
Up next a Closer Look
Packaging and Unboxing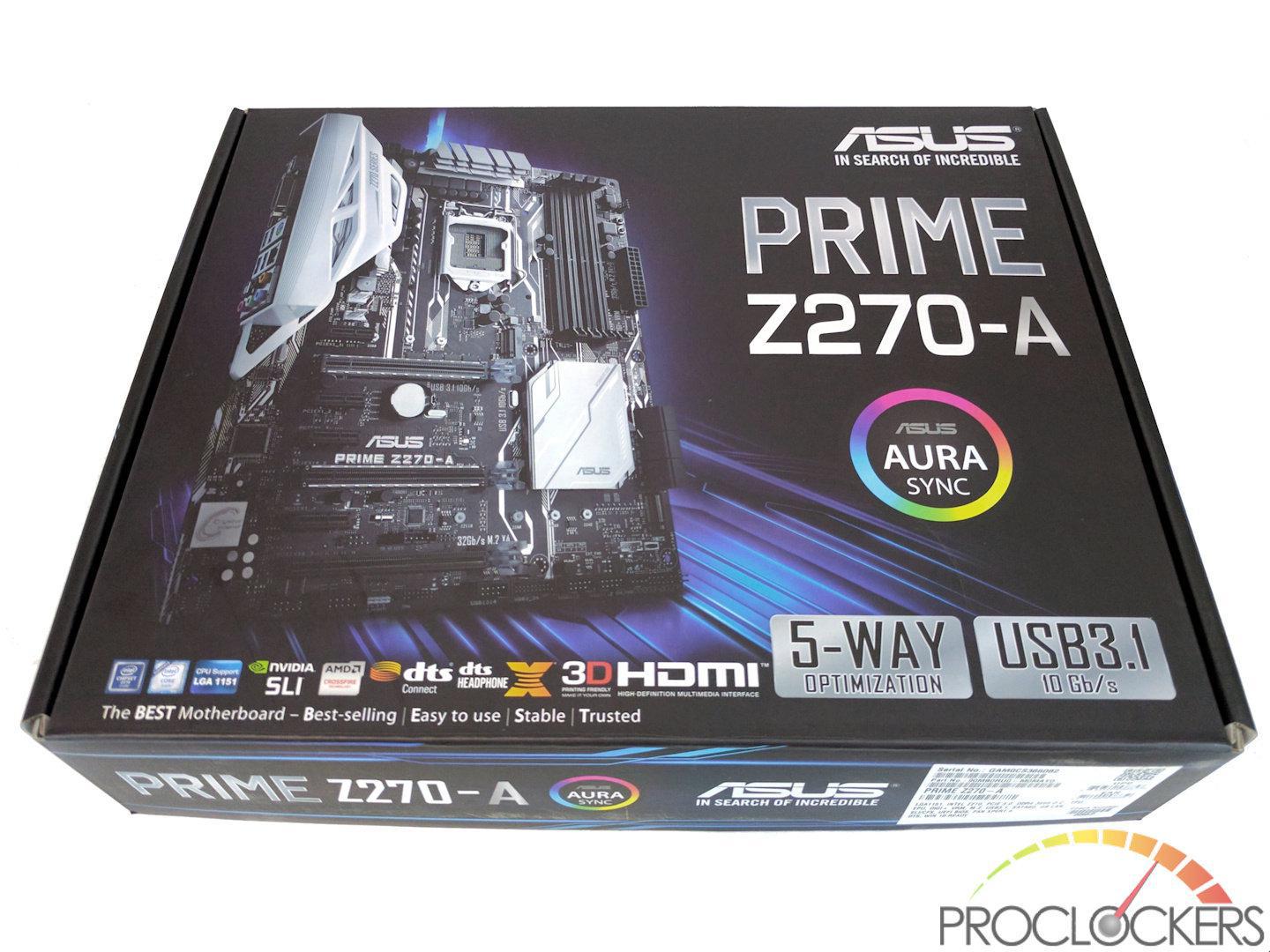 The ASUS Prime Z270-A comes in a dark grey, almost black box with blue highlights in the background. The Prime Z270-A is featured predominately. Quite a few of the key features are highlighted as well; most notably Aura Sync, 5-Optimization, and USB 3.1.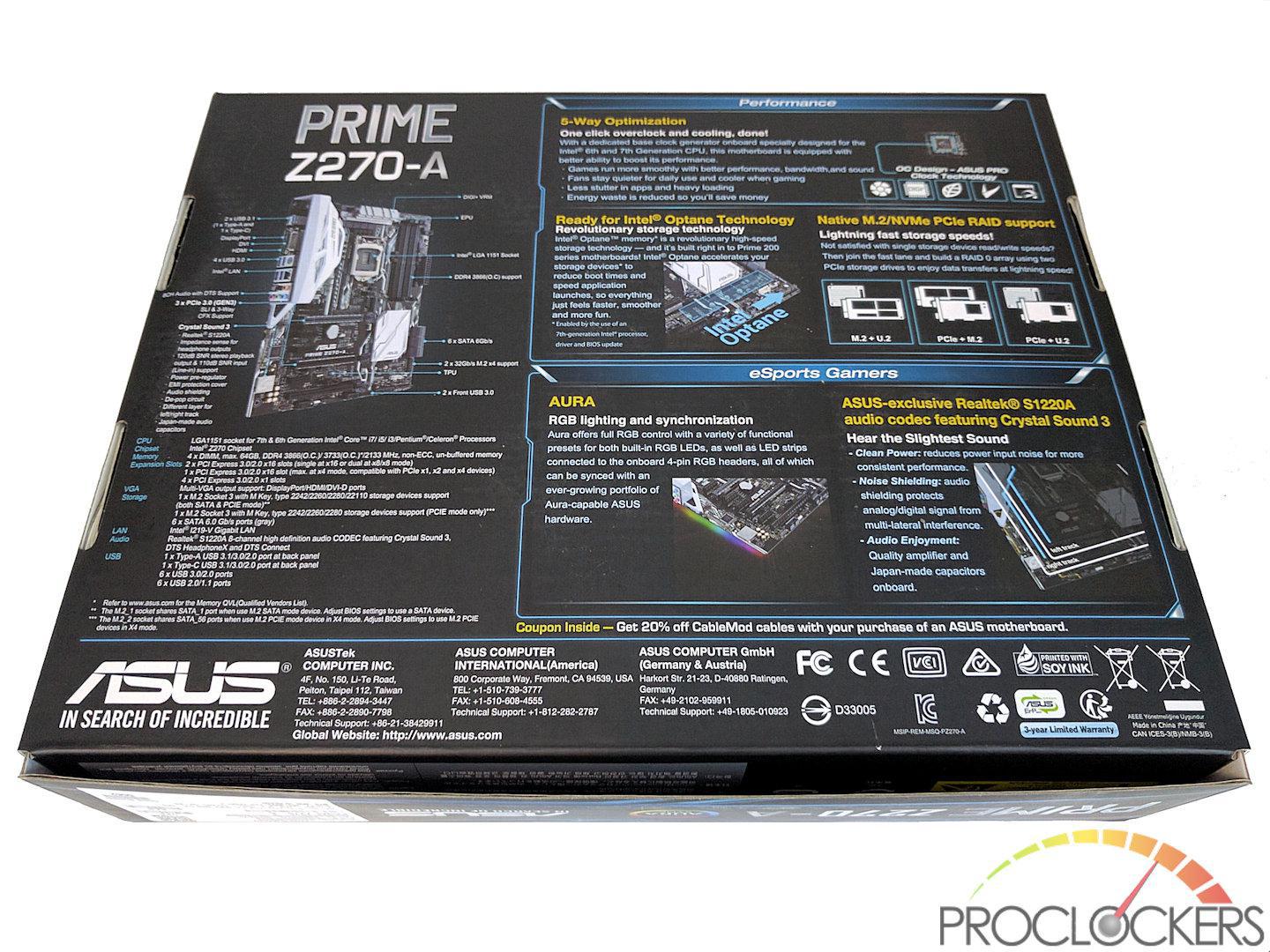 The rear of the box carries over the color scheme from the front. Again the Prime Z270-A is shown, this time with specific highlights pointed out. There is also the basic specifications listed and an explanation of some its more unique features.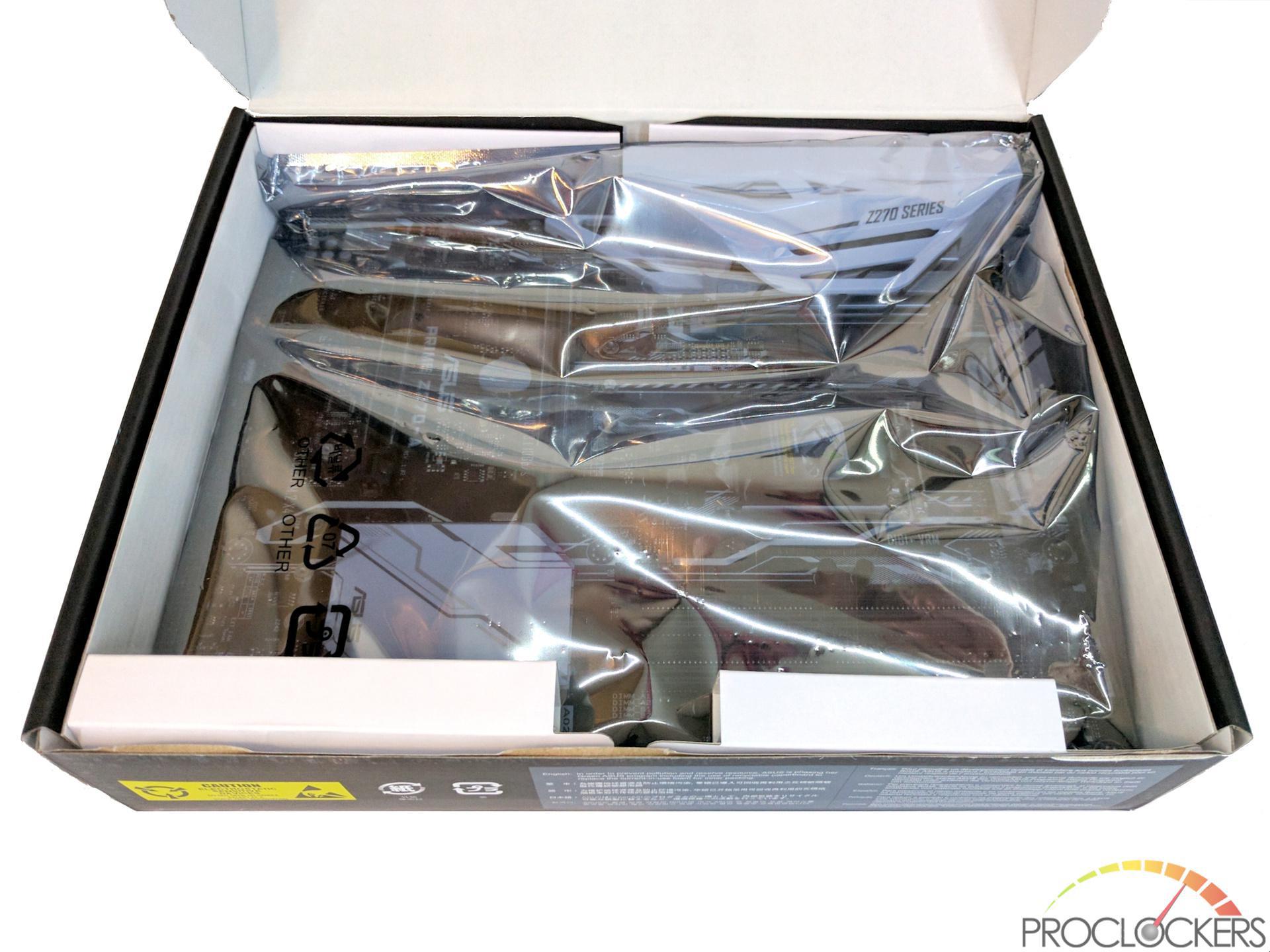 The Prime Z270-A is tucked away in an antistatic bag and framed by a cardboard tray.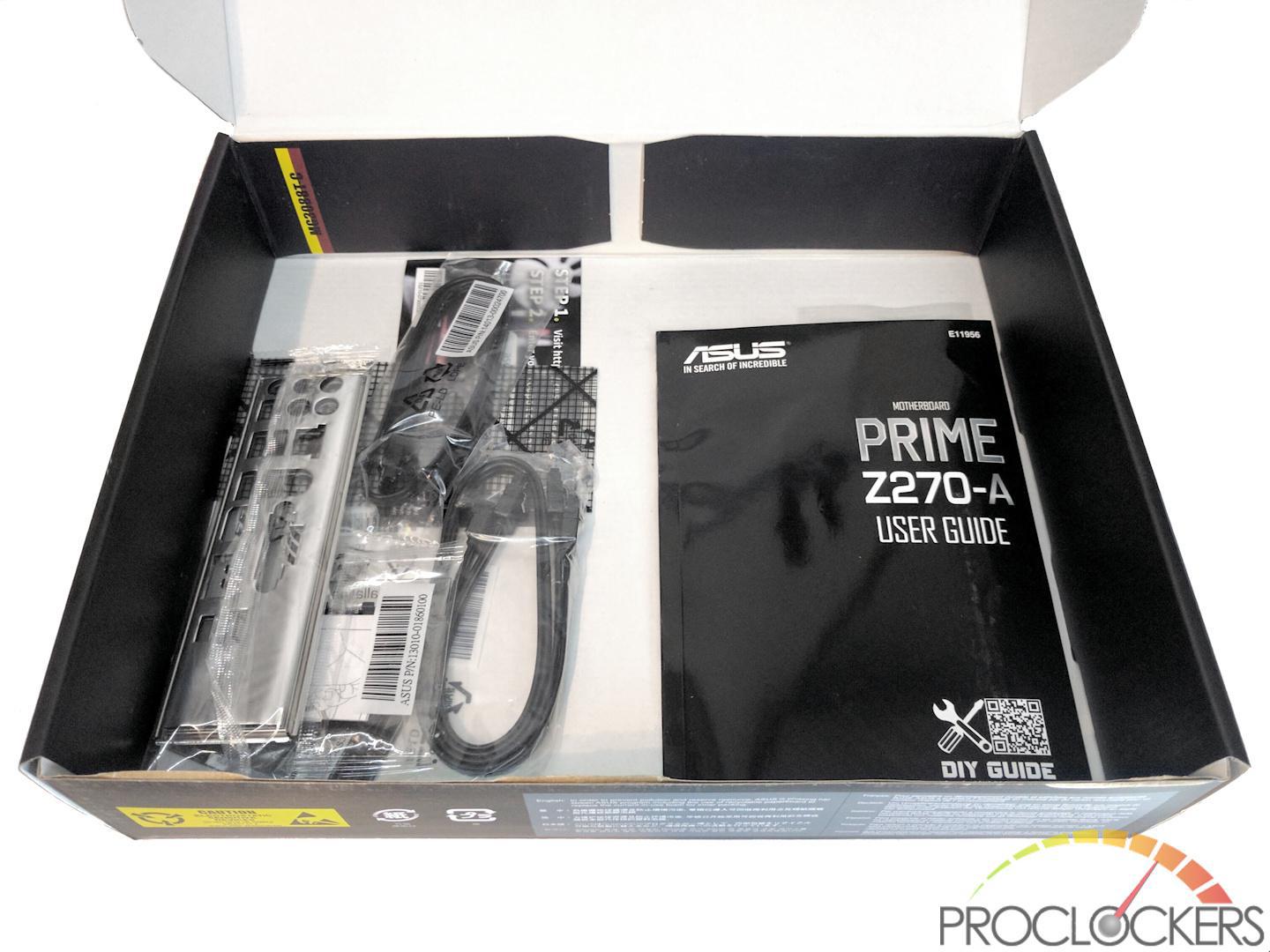 Under the cardboard tray reside all the accessories.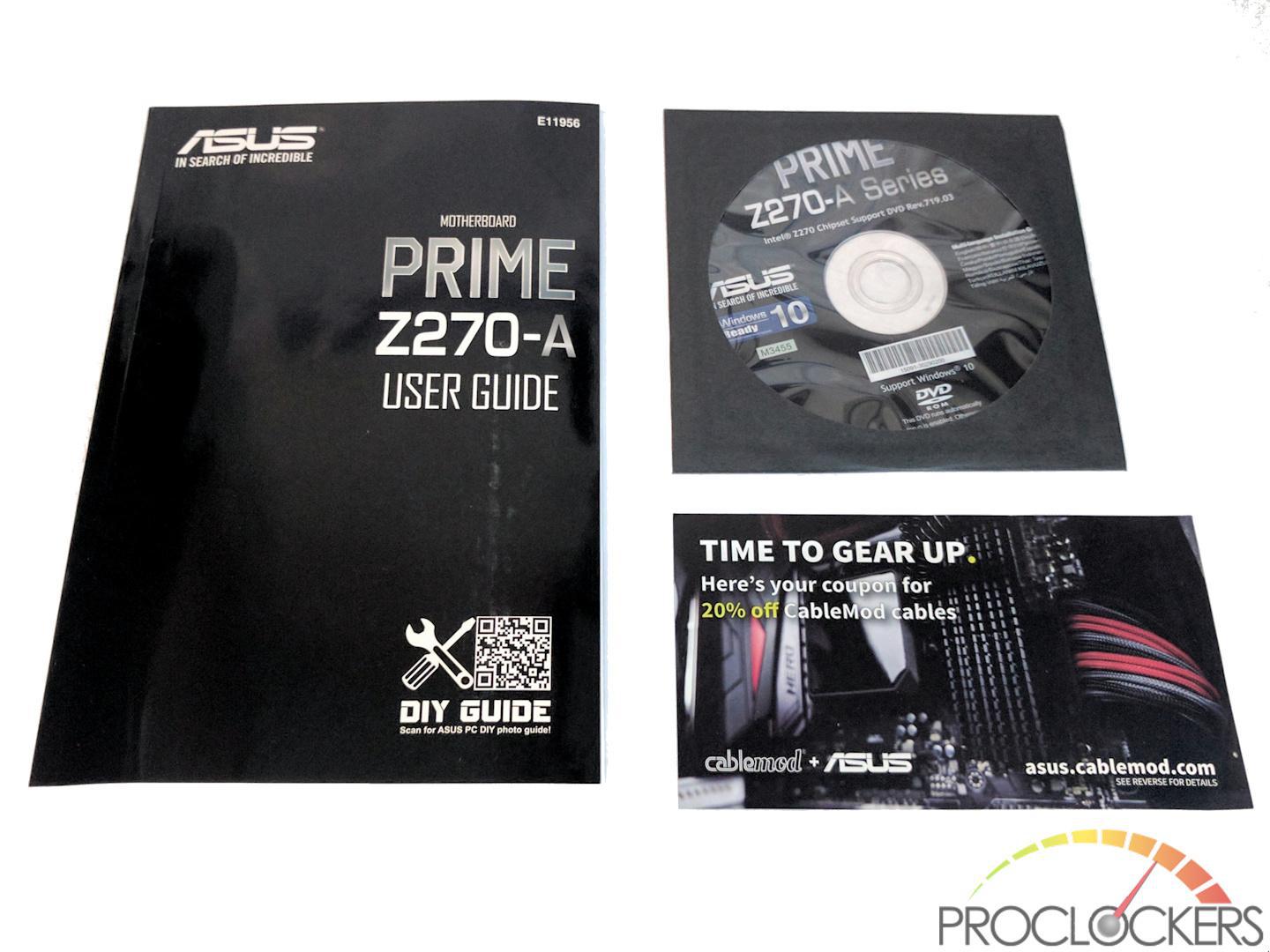 ASUS has included a User Guide, a driver/utility disk, and a coupon for 20% off a set of Cablemod cables.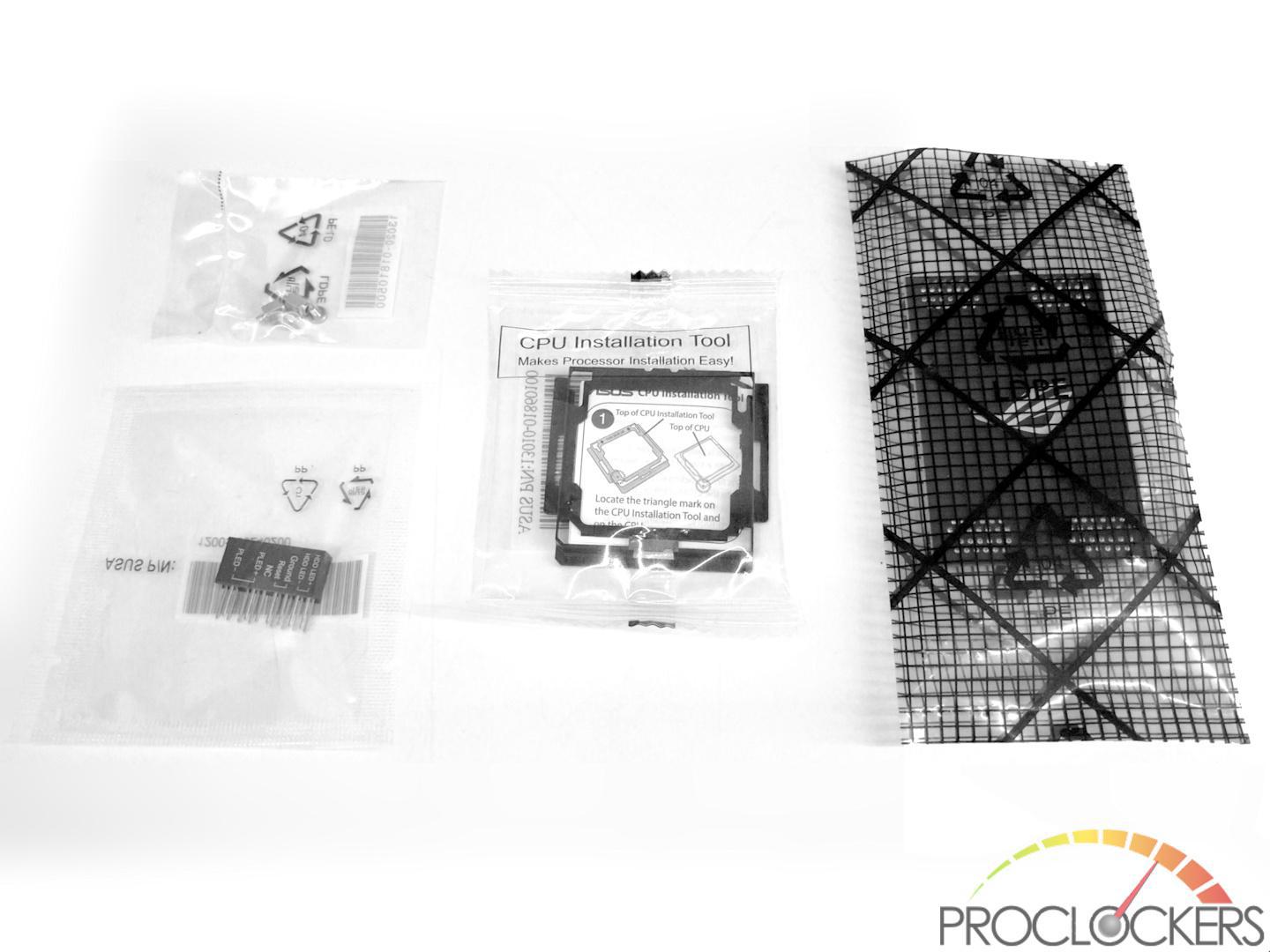 There is also a M.2 screw package, a CPU Installation Tool, Asus' own Q-Connector and a 2-way SLI HB bridge.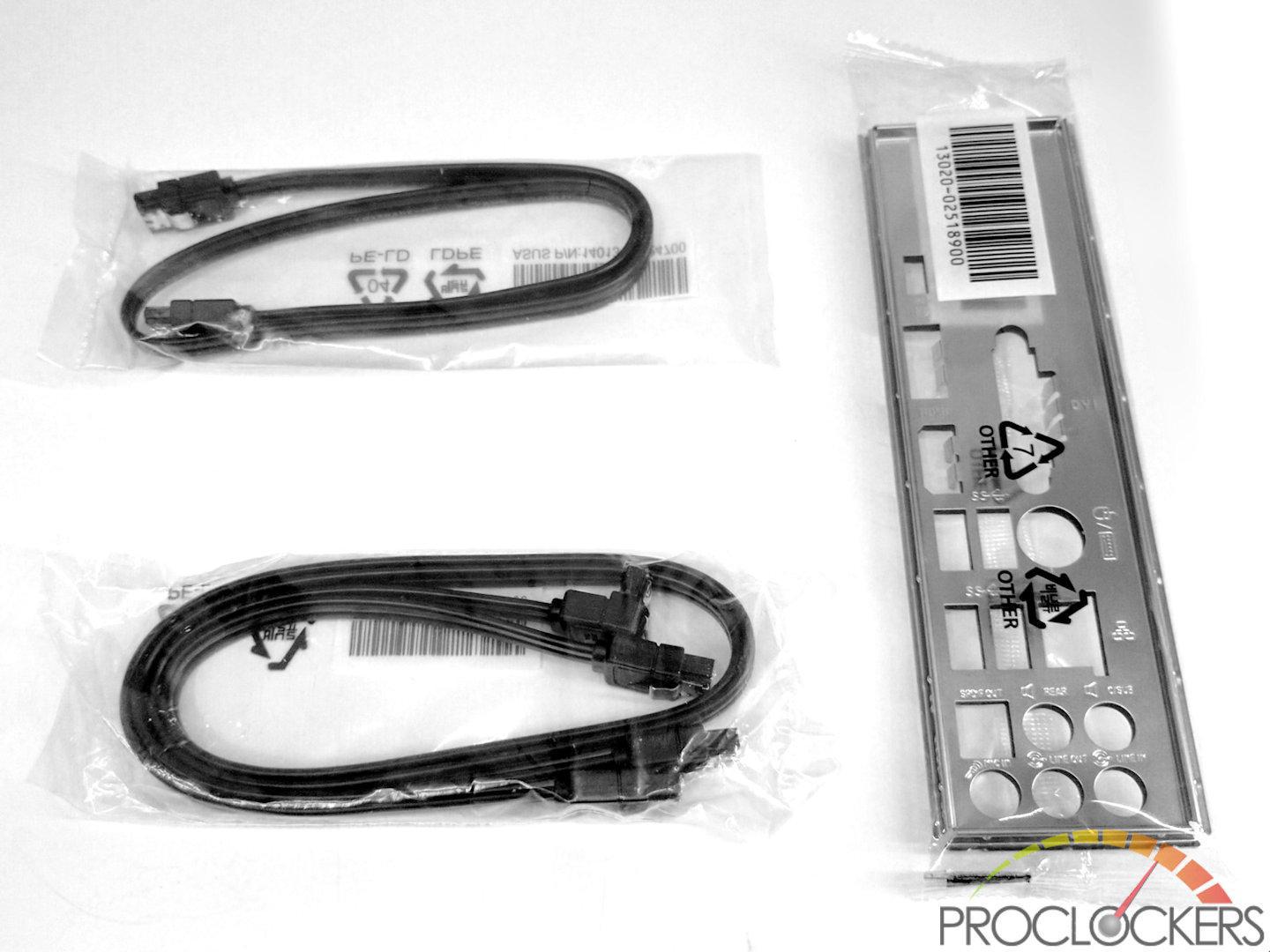 Three SATA 6.0 Gb/s cables and the rear I/O shield are the final included accessories.
A Closer Look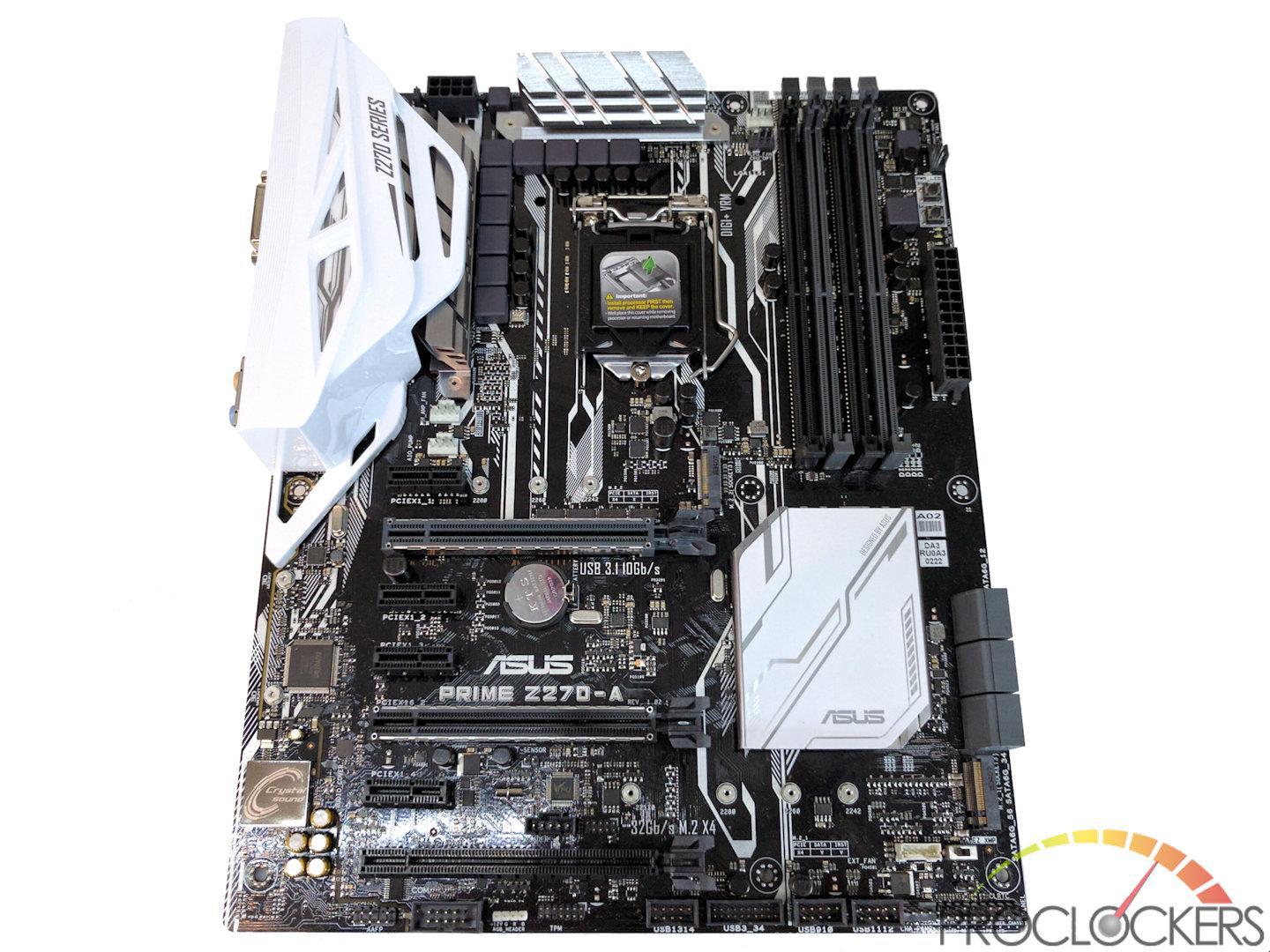 The Prime Z270-A is part of Asus's Prime line-up of motherboards. Asus has chosen to give series names to each of its motherboard lines, with Prime added last. Prime is Asus' mainstream motherboard line.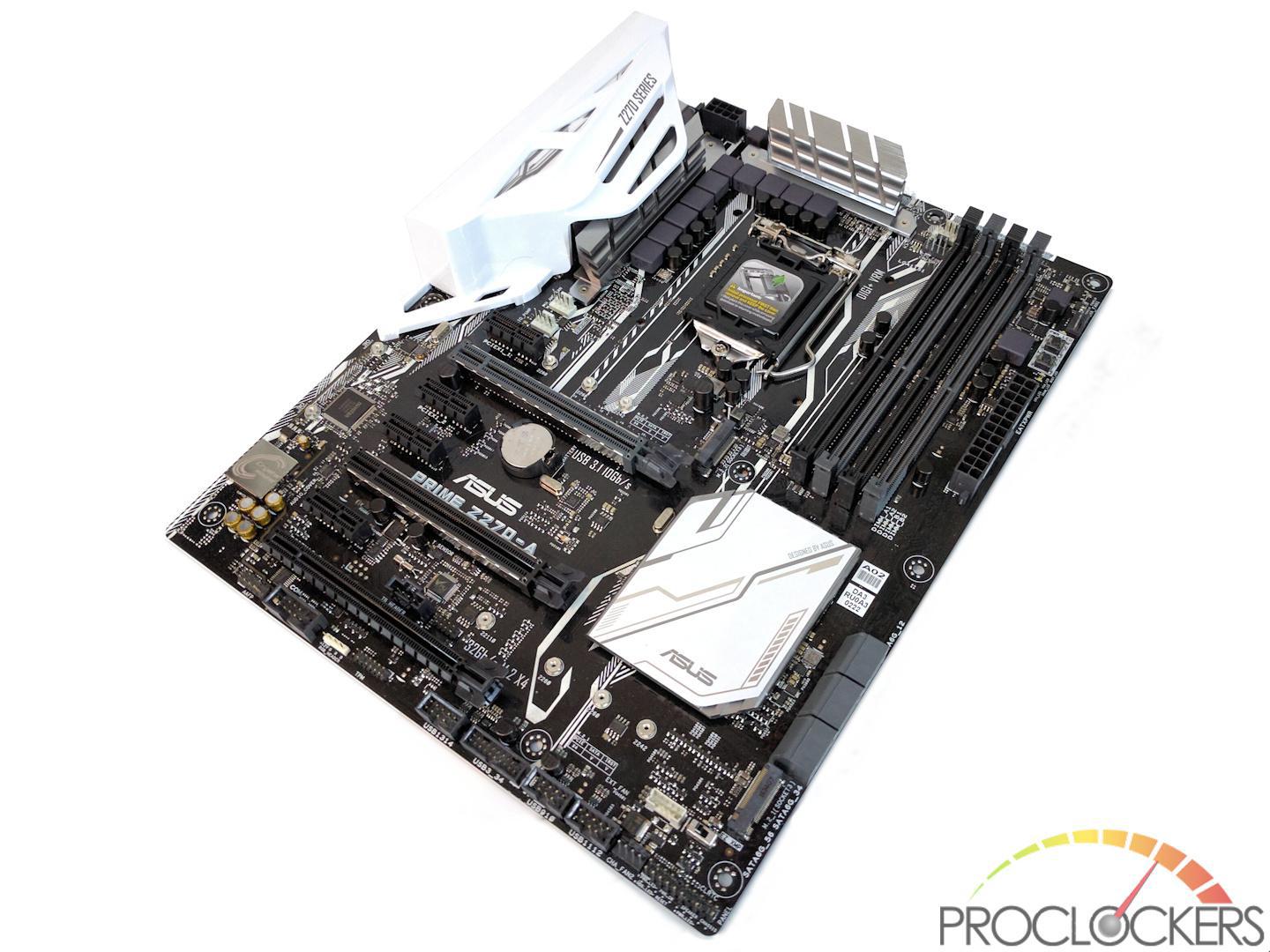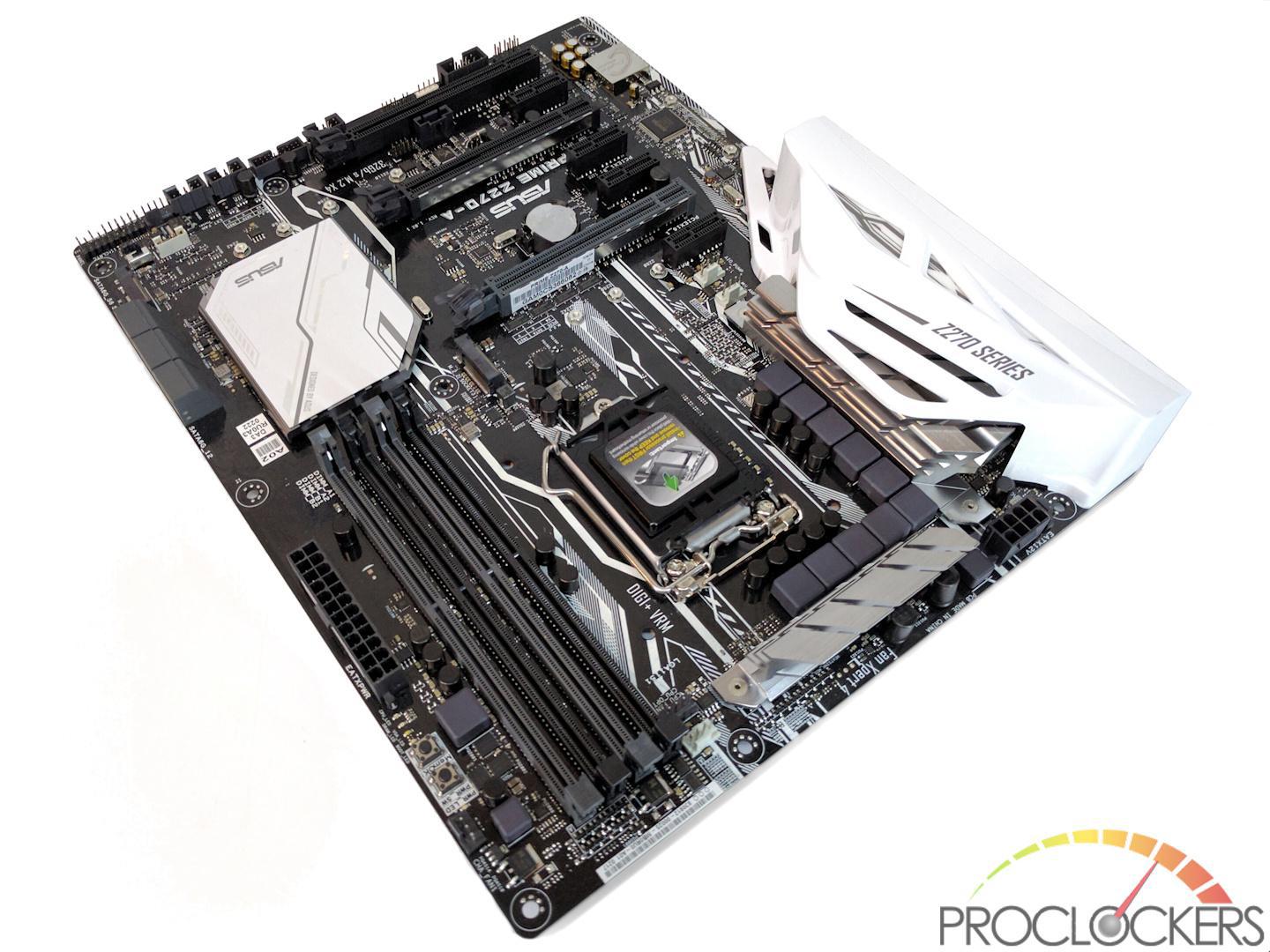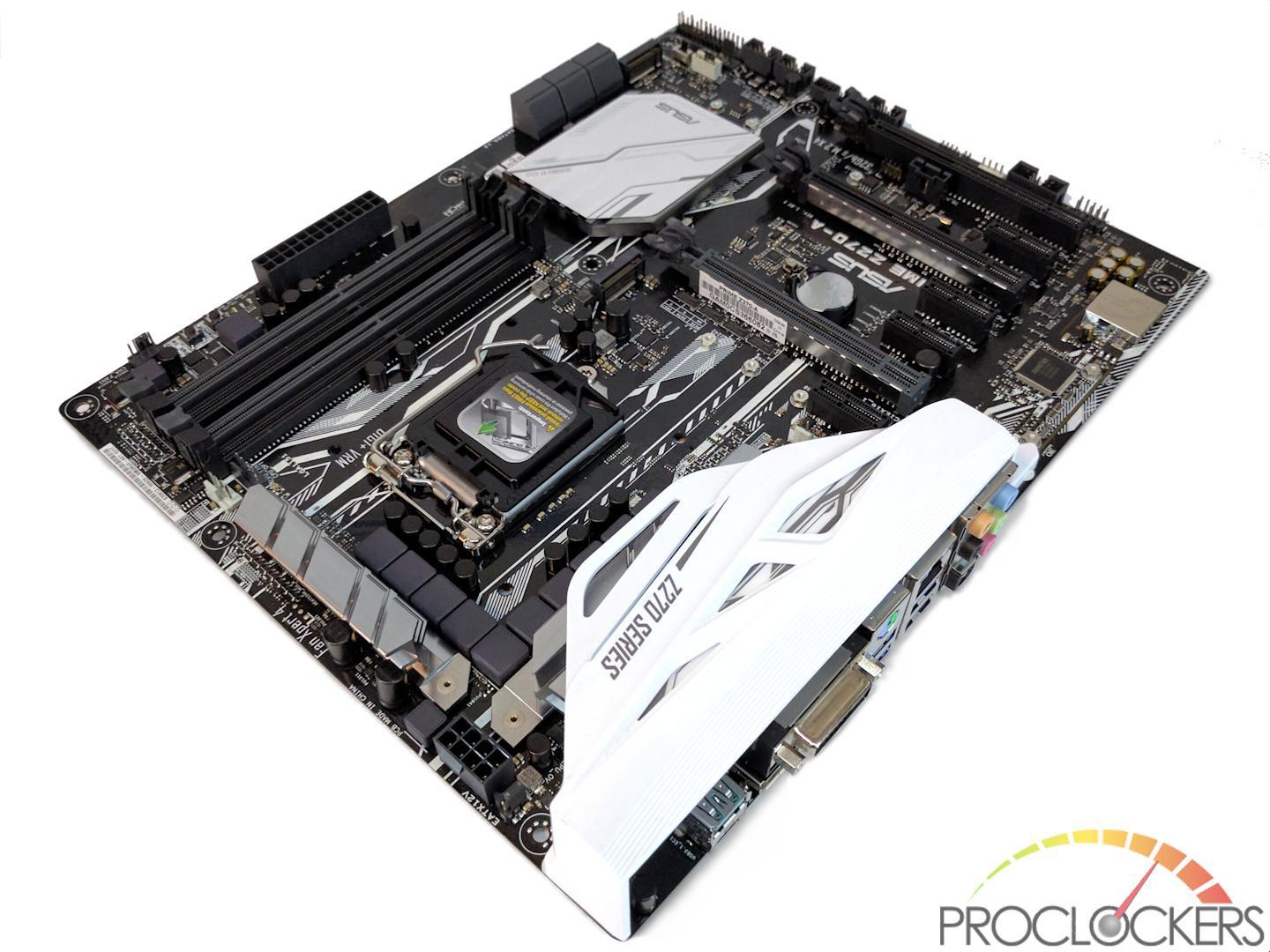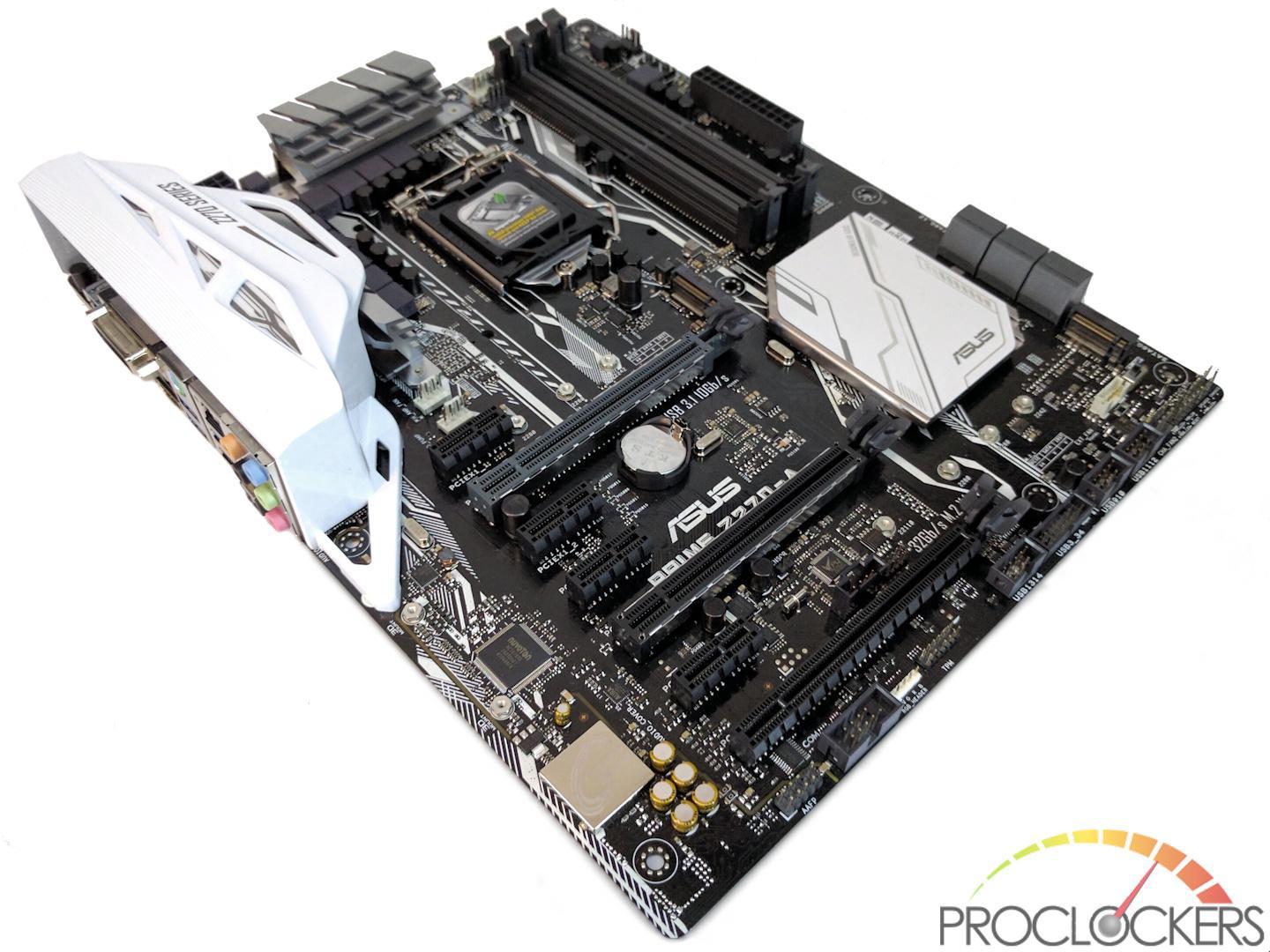 The white with silver highlight cosmetic design looks clean and easy on the eye. The Prime Z270-A's appearance is very similar to the Z170-A is replaces, but eliminates the blue and has a bit more sculptured look.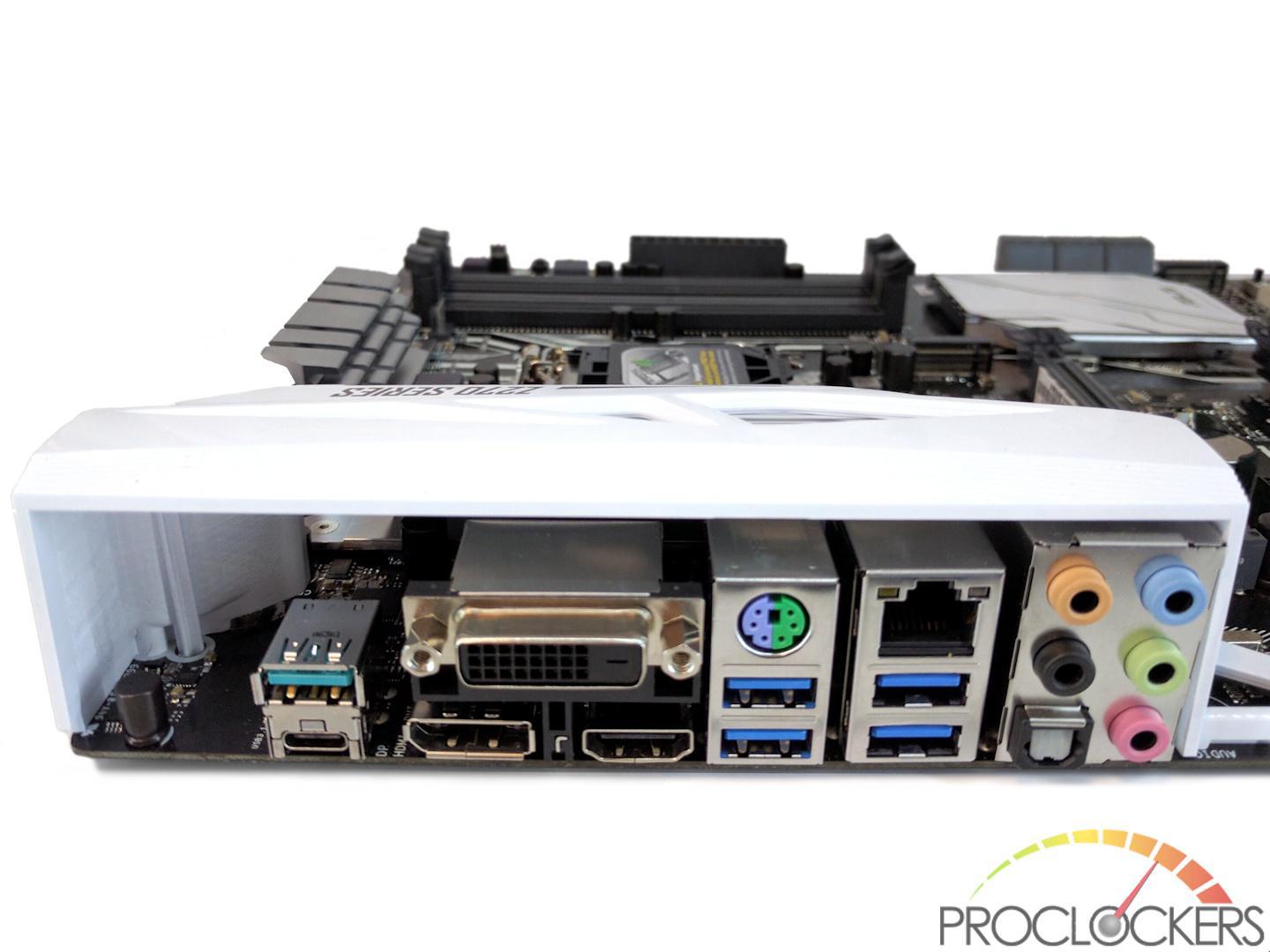 The back panel of the Prime Z270-A does seem a bit sparse compared to a few of the high end offering we've seen later, but there are still plenty of connection options. There are two USB 3.1 ports, consisting of a Type-A and Type-C designs. HDMI, DVI, and DisplayPort provide video connections. A PS/2 keyboard/mouse port allows for legacy input device connectivity. There are four USB 3.0 ports. Five audio jacks and a Optical S/PDIF out port provide options for audio. The single RJ-45 port provides Gigabit LAN and is driven the I219-V Intel chipset.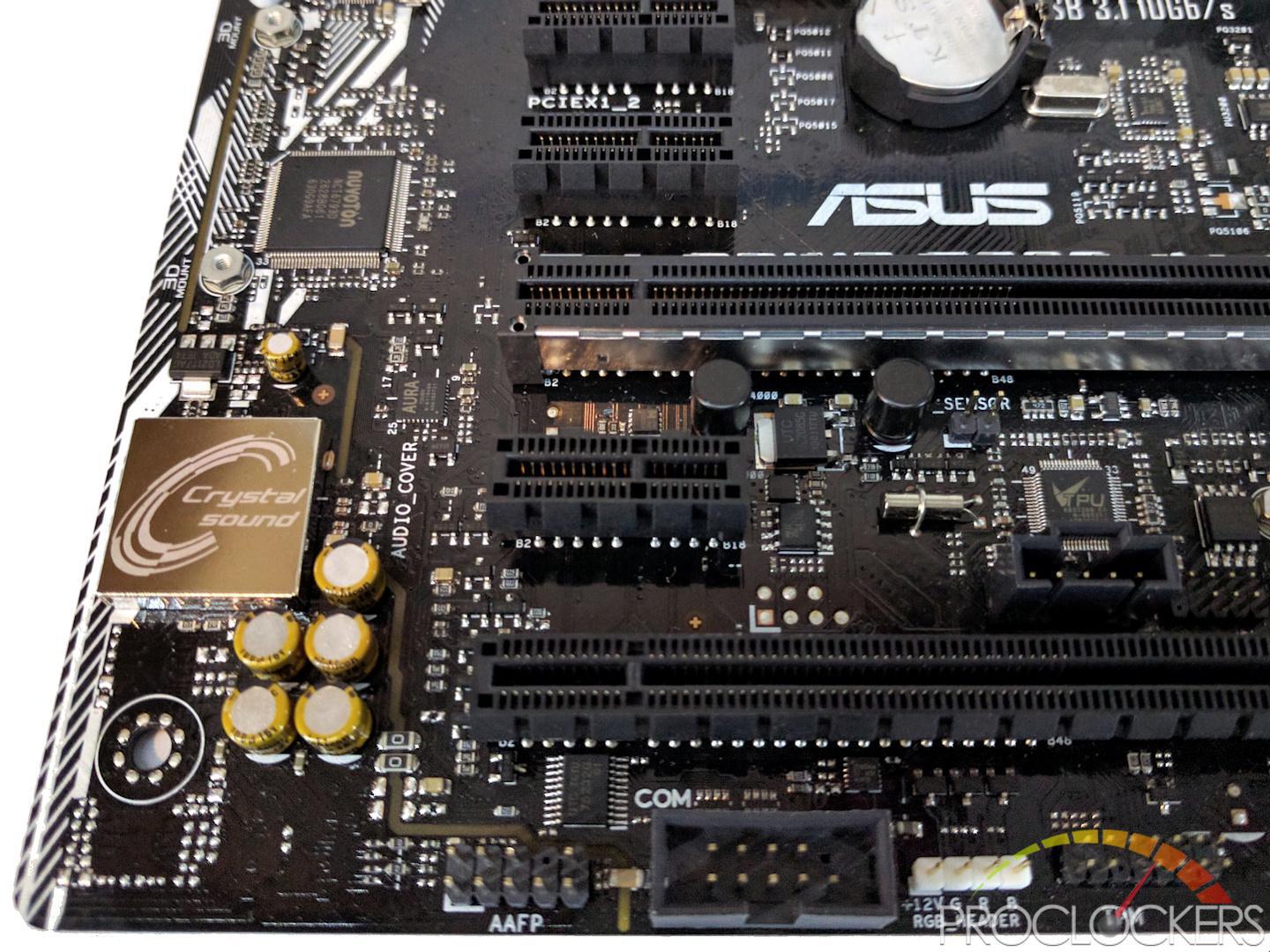 The lower rear of the motherboard contains few connectors and headers; including analog front panel audio, serial port, 4-pin RGB header, and TPM. The Crystal Sound chip resides on the lower rear and to the right of it on the other side of the PCI-E 1x slot is a Thunderbolt connector and a thermal sensor connector.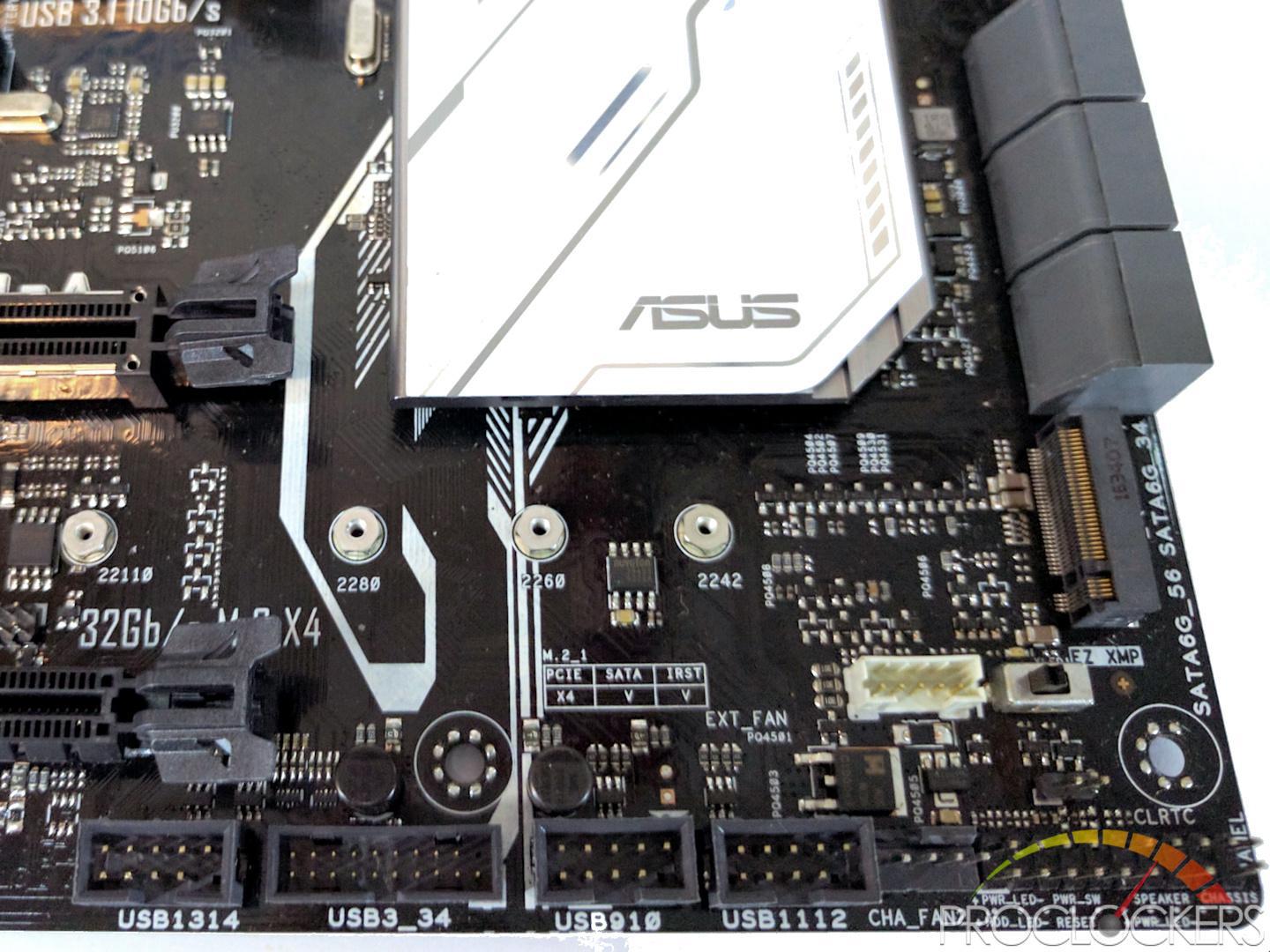 The lower front of the motherboard contains most of the rest of front panel connections. Here we find a USB 2.0, a USB 3.0, two more USB 2.0, the 4-pin chassis fan 2, and the front panel. Above those are the 5-pin external fan connector, the Clear RTC RAM jumper, and the EZ XMP switch. Also located here is the lower M.2 socket. This socket support 2242/2260/2280 PCI-E storage drives and Intel Rapid Storage Technology.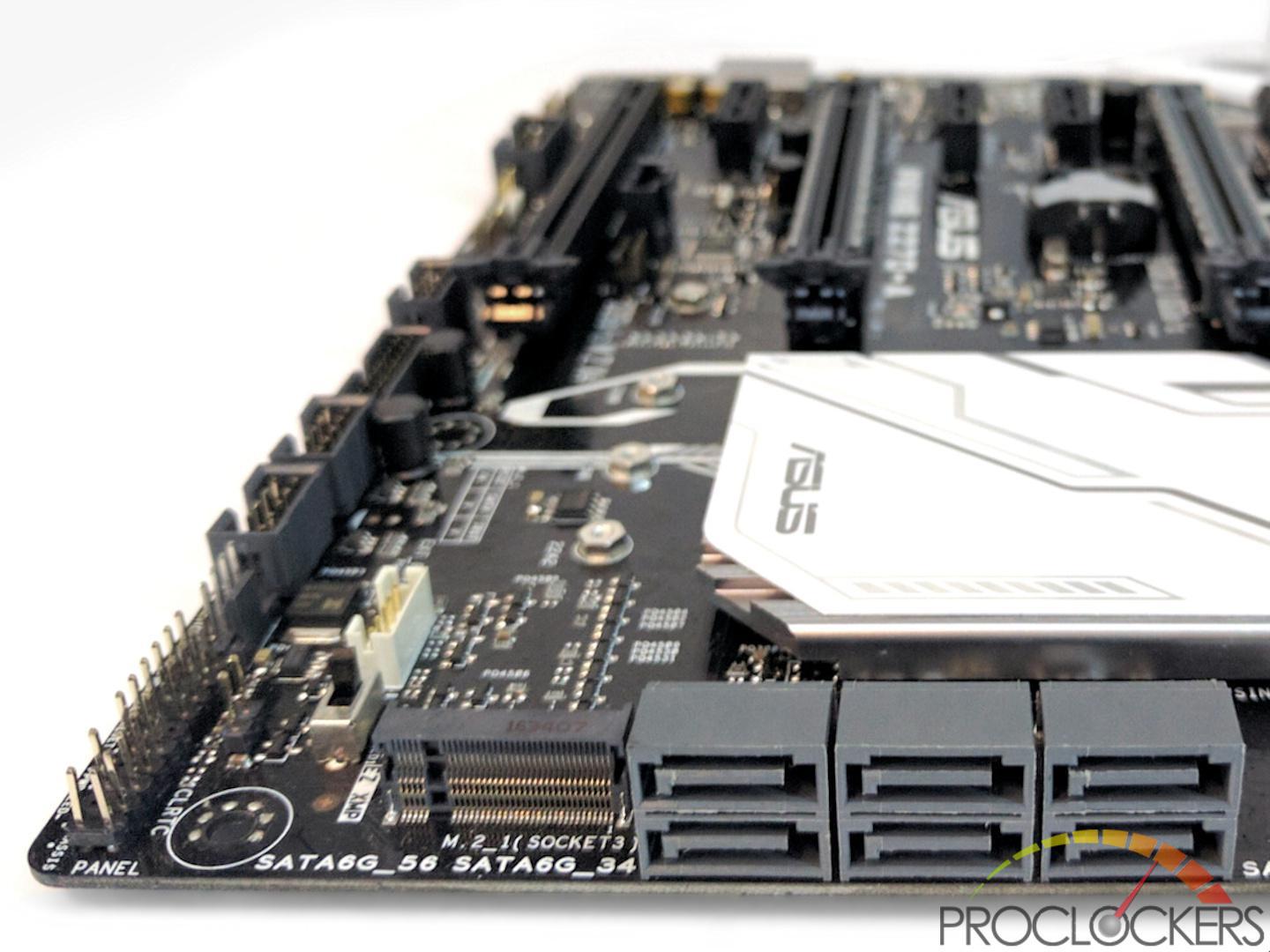 The lower front of the motherboard contains 6 SATA 6.0 connectors. There is no support for SATA Express. This isn't surprising though, as retail drives with this technology never sufaced.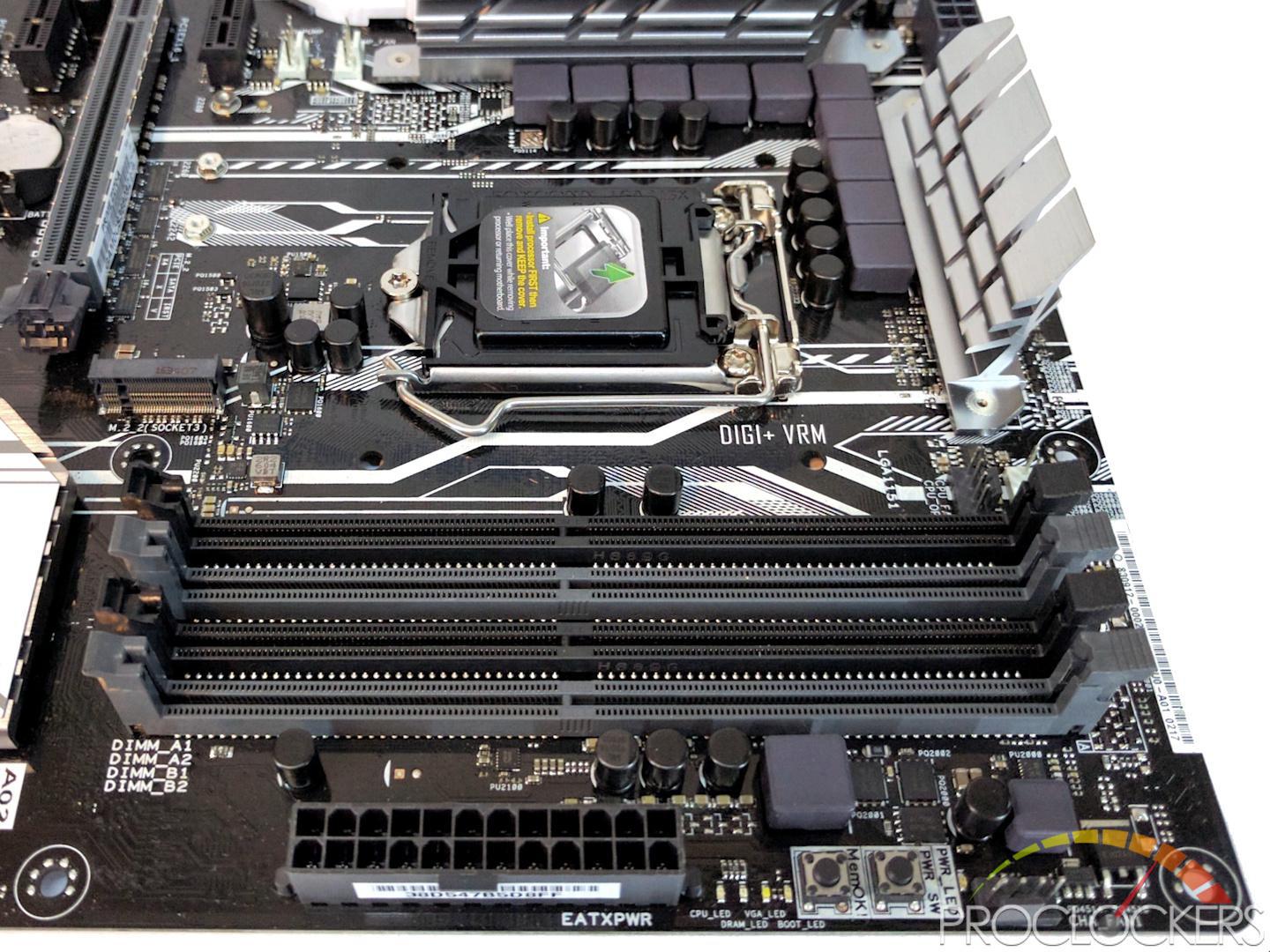 The upper front of the motherboard has the 24 pin power connector, the diagnostic LED's, Memory OK! Button, power button, and 4-pin chassis fan 1 connector. The four DDR4 DIMM slots support dual channel memory at speeds up to 3866 MHz.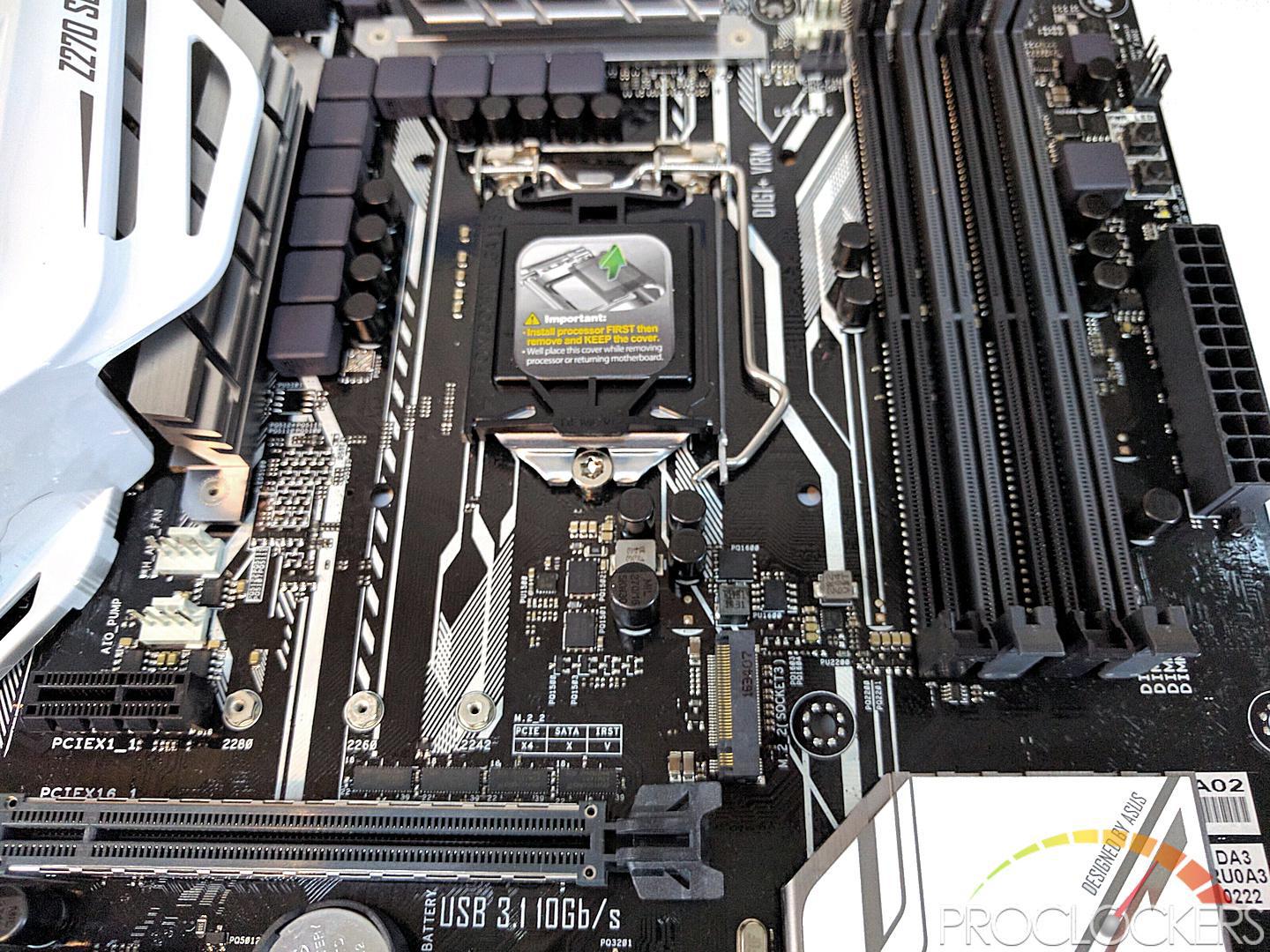 Things are a bit snug around the CPU socket, which is not uncommon with modern motherboards. The 4-pin high amp fan and 4-pin AIO pump connectors are near the lower left of the CPU socket. The second M.2 socket can be found her. This socket support 2242/2260/2280/22110 PCI-E or SATA storage drives and Intel Rapid Storage Technology.
System Configuration, BIOS, and Software are up next.
System Configuration, BIOS, and Software
System Configuration
ASUS Prime Z270-A
Intel Core i7 6700K Processor
Kingston HyperX Fury 2666MHz DRR4 Memory
PowerColor Radeon R9 285 TurboDuo Graphics Card
Crucial M550 256GB Solid State Drive
Spotswood Small Tech Station
XFX PRO850W XXX Edition 850w Silver Power Supply
Drivers
CPU Cooling:
Swiftech H320 X2 Prestige AIO
Testing Operating System:
Microsoft Windows 10 Home
General System Benchmarks:
CPU Benchmarks:
Fritz Chess
Handbrake
Cinebench R15
7-Zip
Memory Benchmarks:
AIDA64 Engineer
Passmark Performance Test 8.0
SiSoft Sandra
Storage Benchmarks:
ATTO Disk Benchmark
CrystalDiskMark 3.0
AS SSD
Passmark Performance Test 8.0
Game Benchmarks:
3Dmark
Bioshock: Infinite
Metro: Last Light
Thief
Tomb Raider
BIOS
The Prime Z270-A BIOS has quite a few screens and settings, far too numerous to display all of them here, so we will just take a look at the basics. The screens are fairly self-explanatory.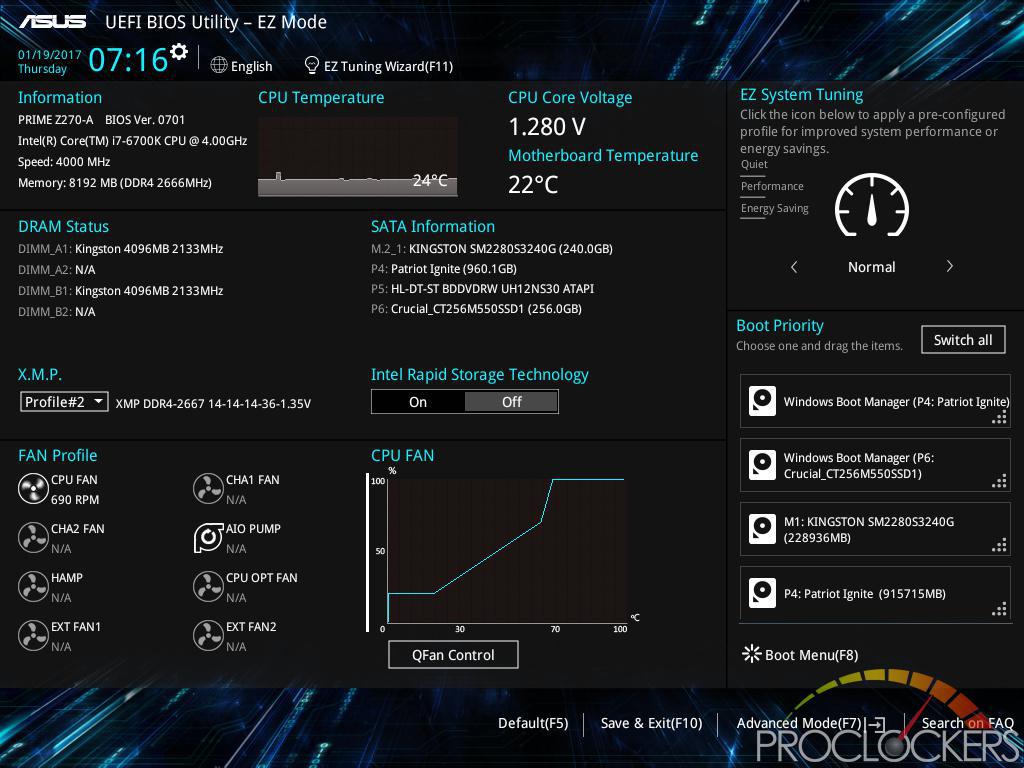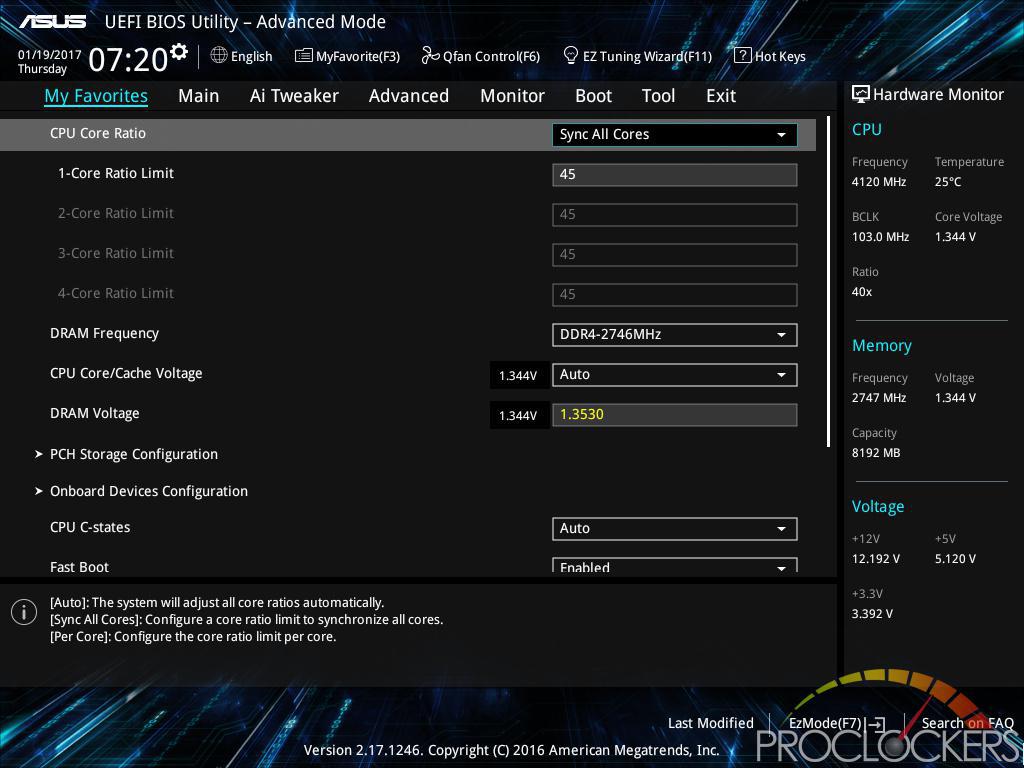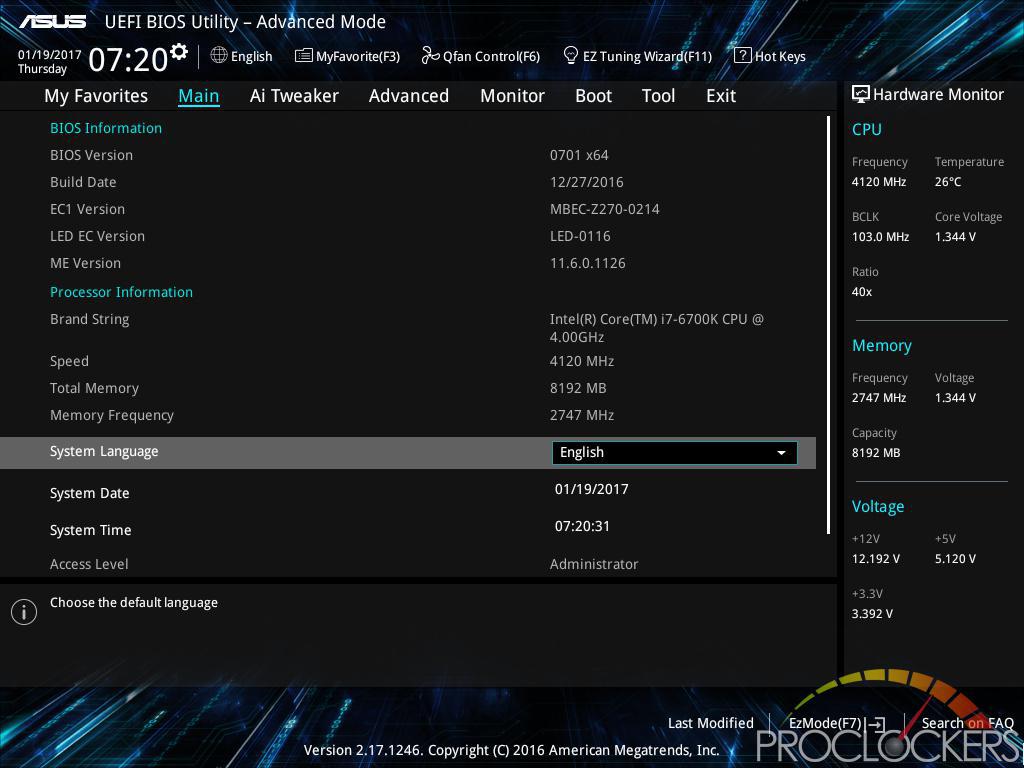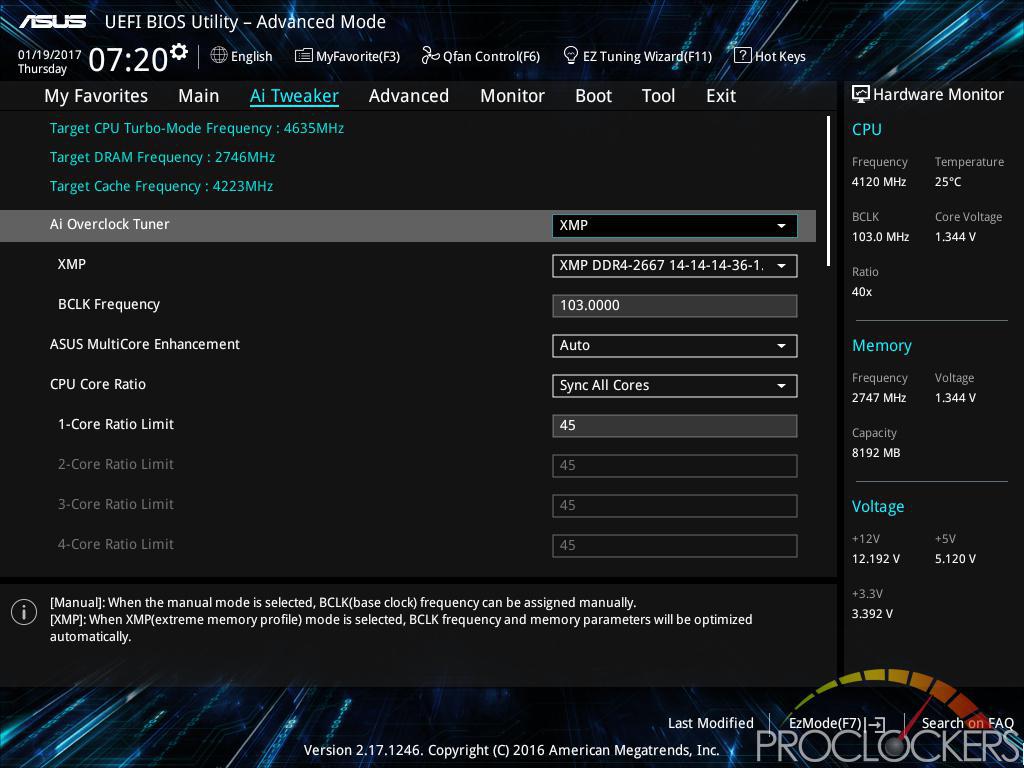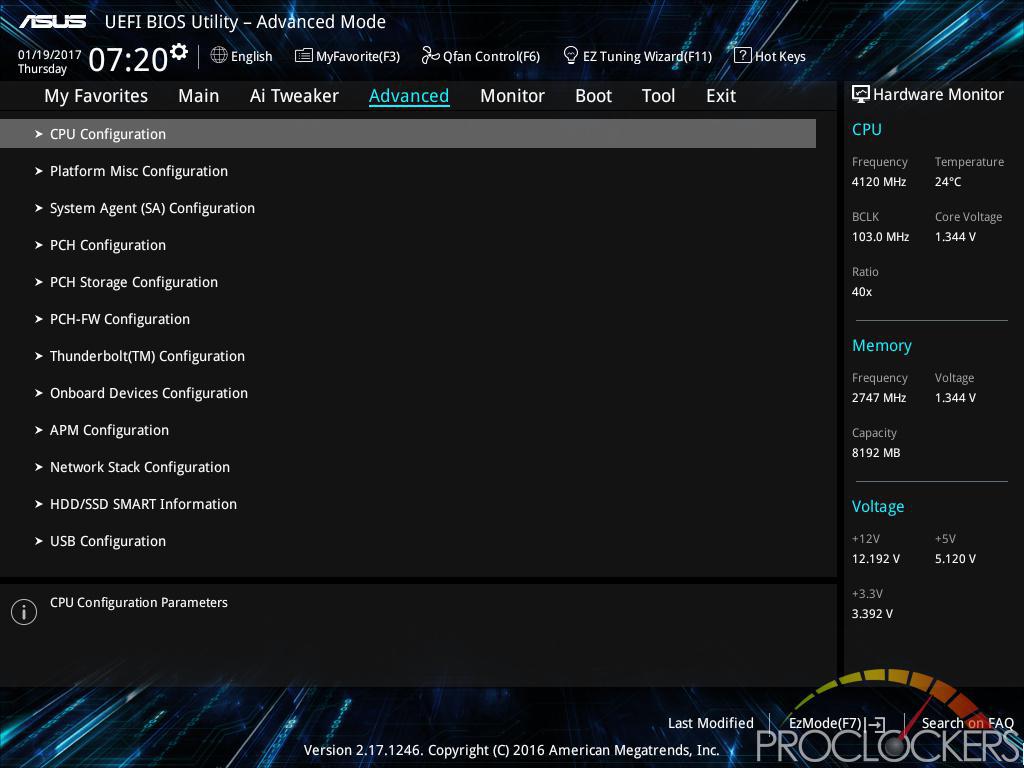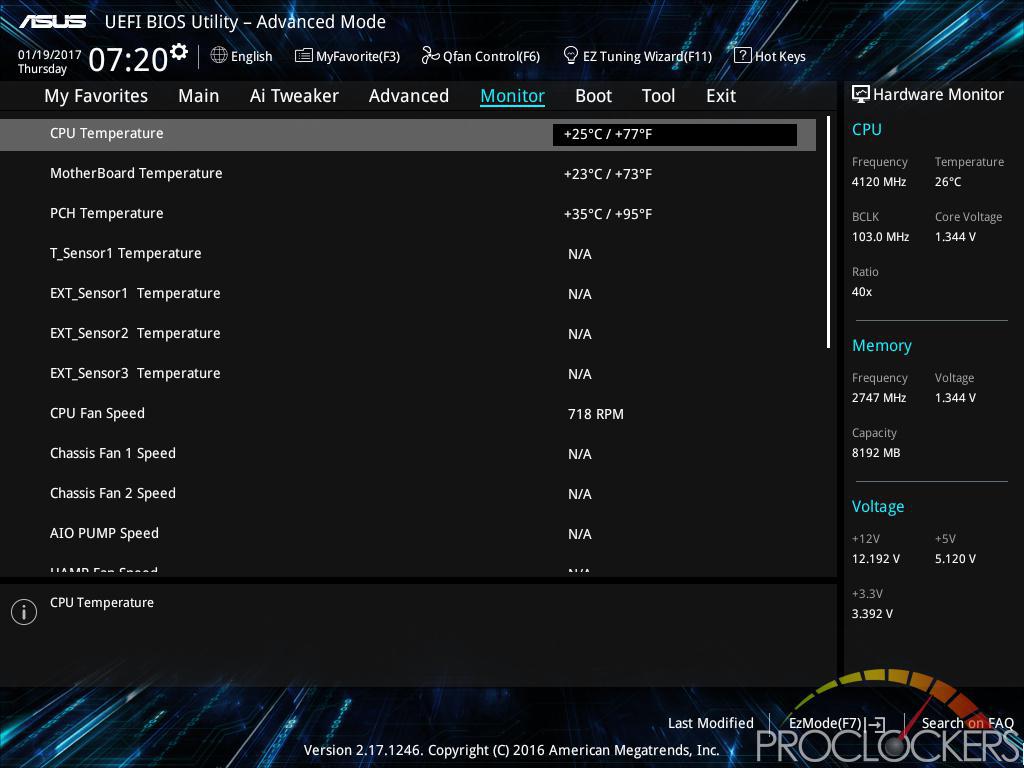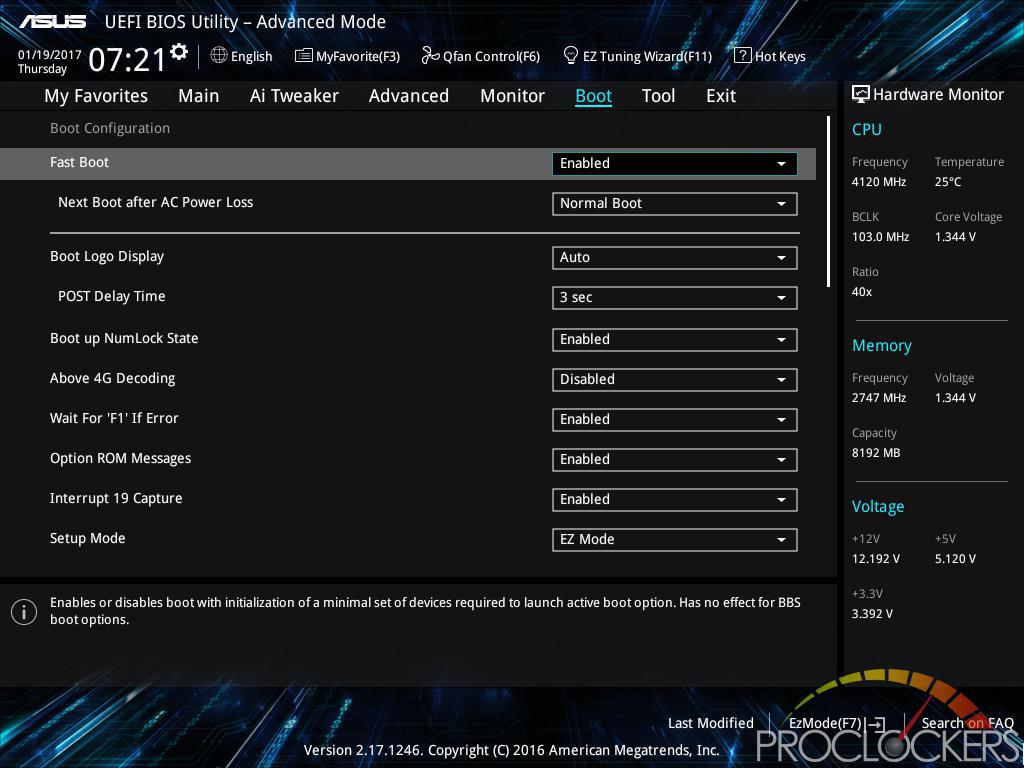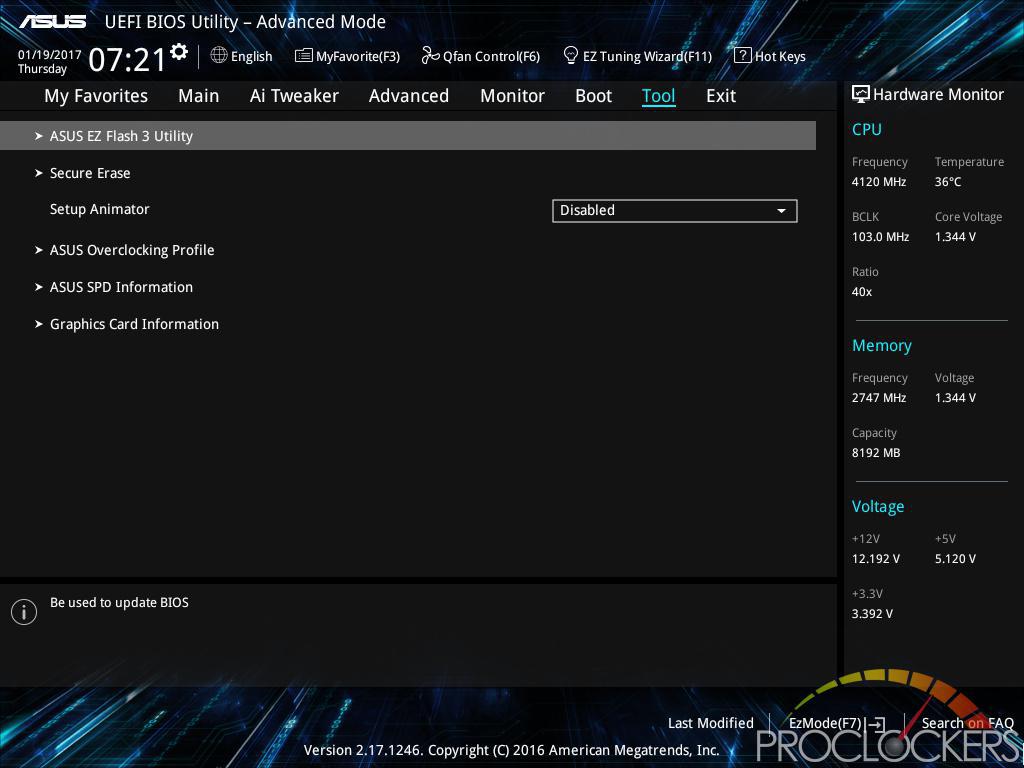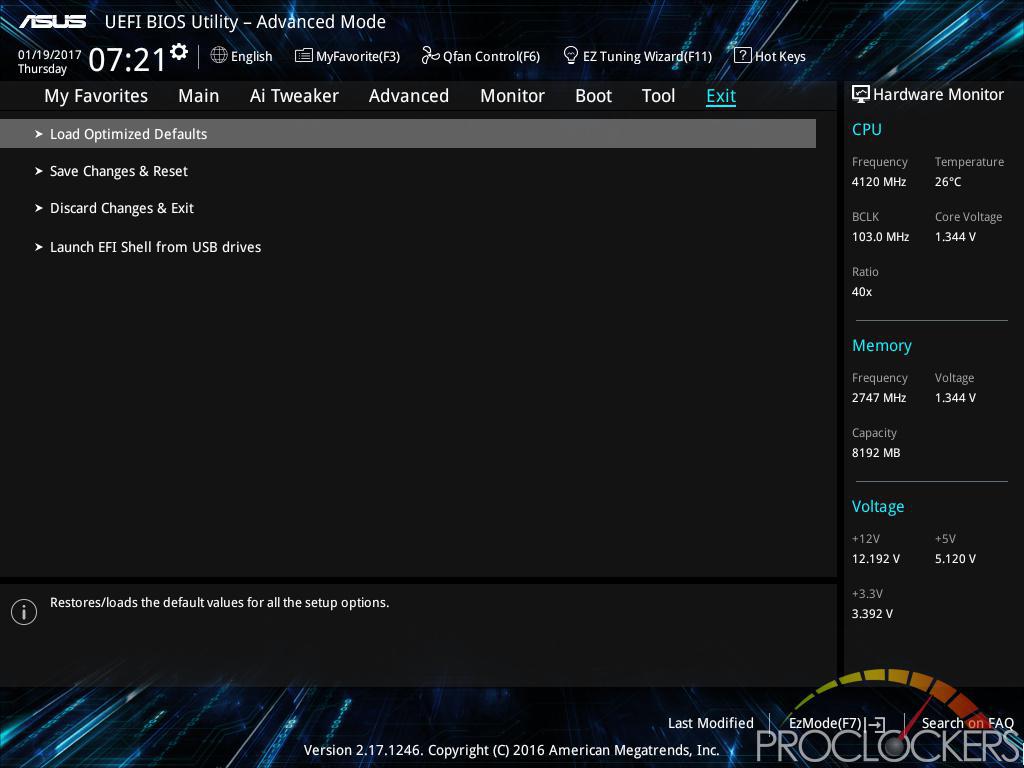 There's a reason Asus has received so many awards for its BIOS design. The Prime Z270-A BIOS is an absolute pleasure to look at and to work with. After a bit of familiarization, I found it easy to navigate a very intuitive. I never had a single issue finder a single setting that I was looking for.
Software
ASUS packages the Prime Z270-A with a robust software suite. U.
ASUS Command Center ASUS Command Center. This is utility used for overclocking and tweaking inside the Windows environment.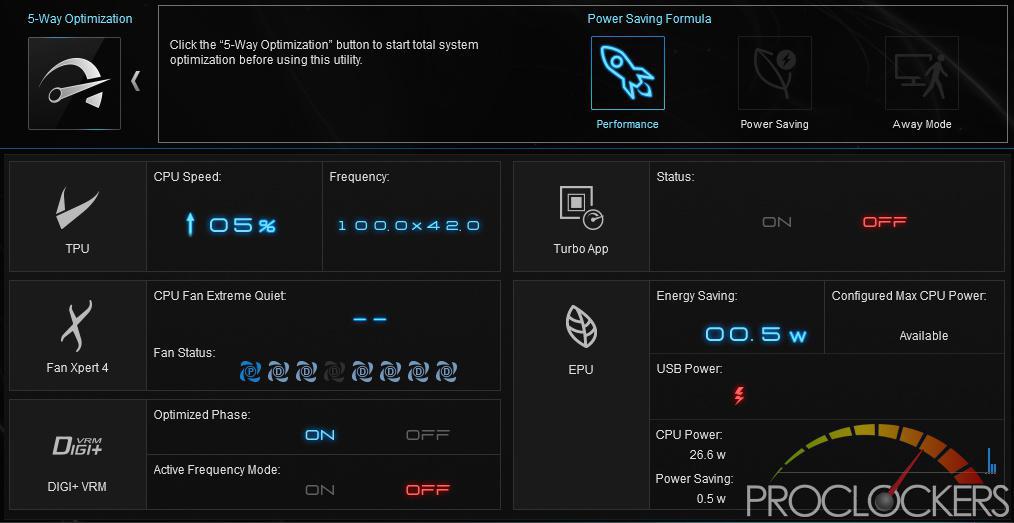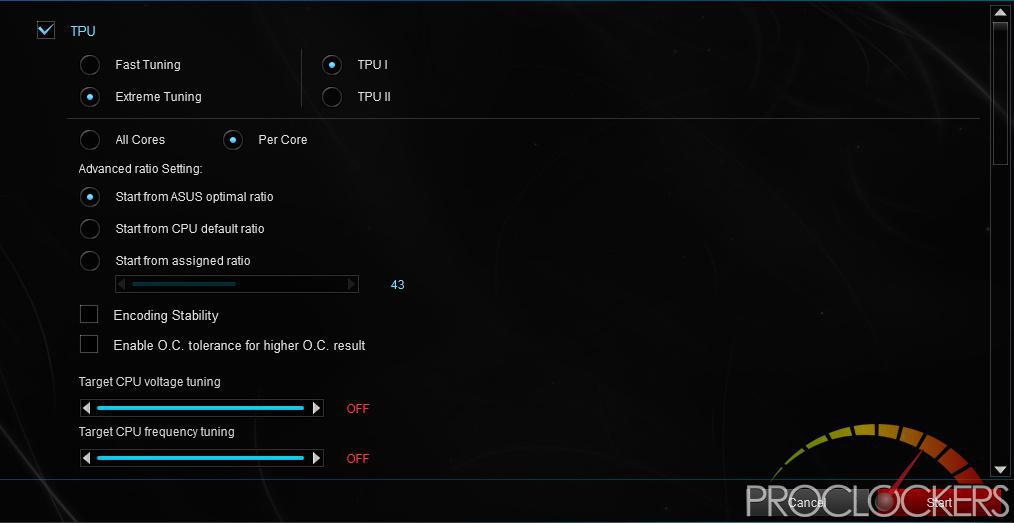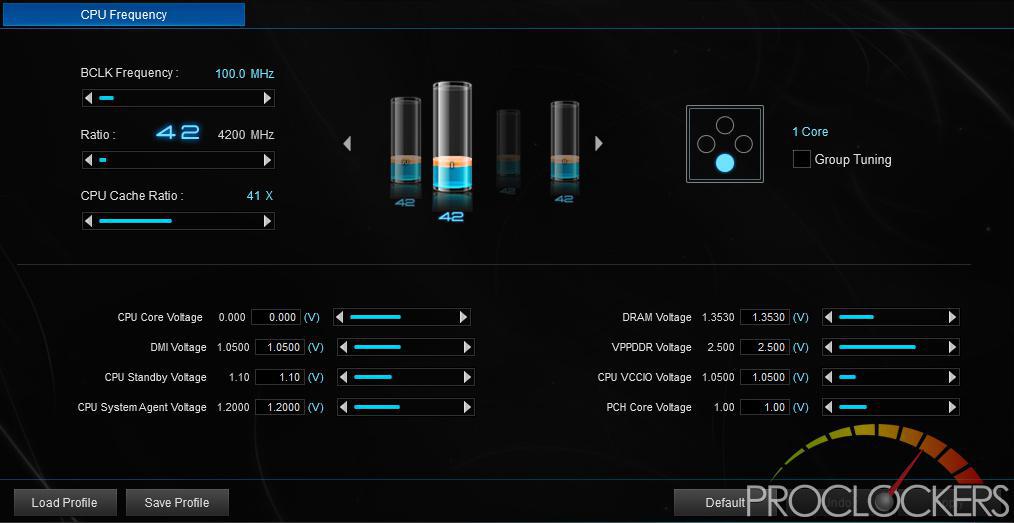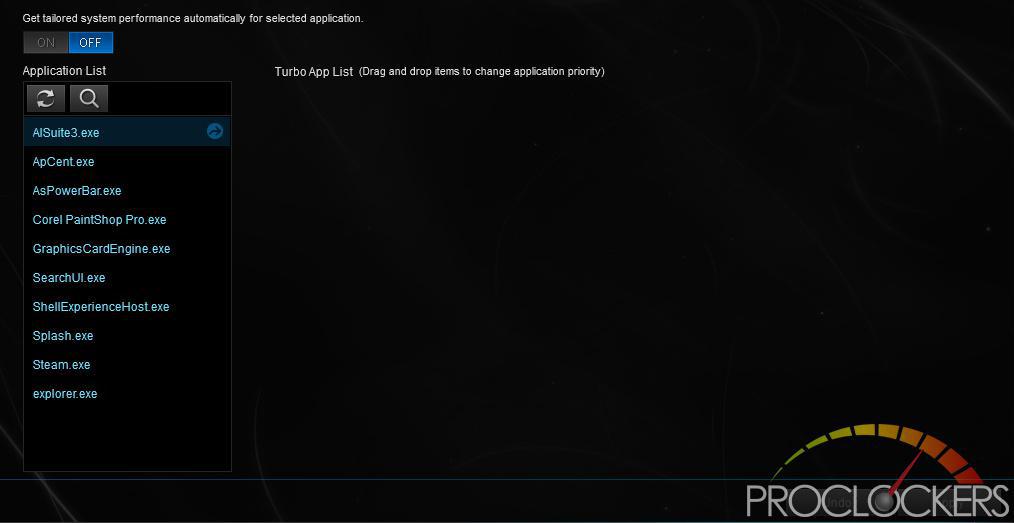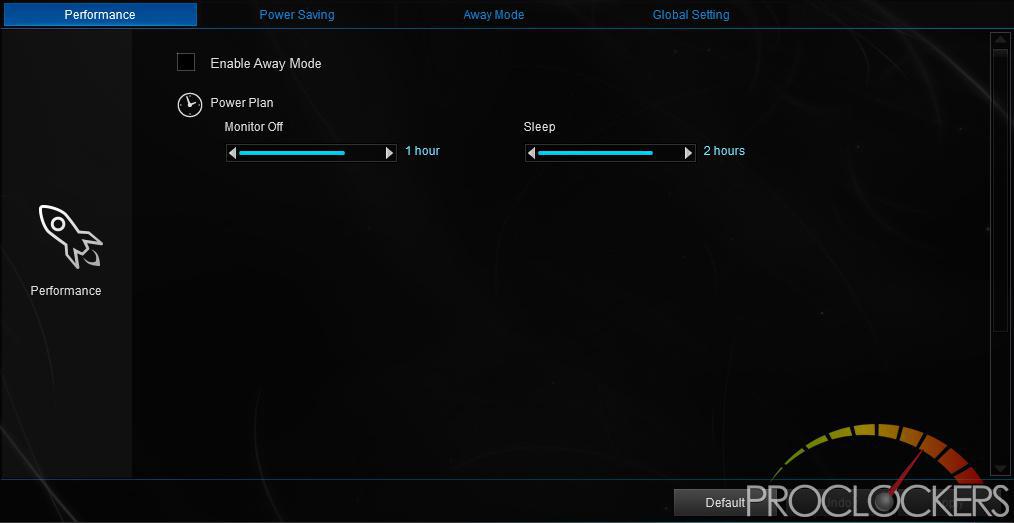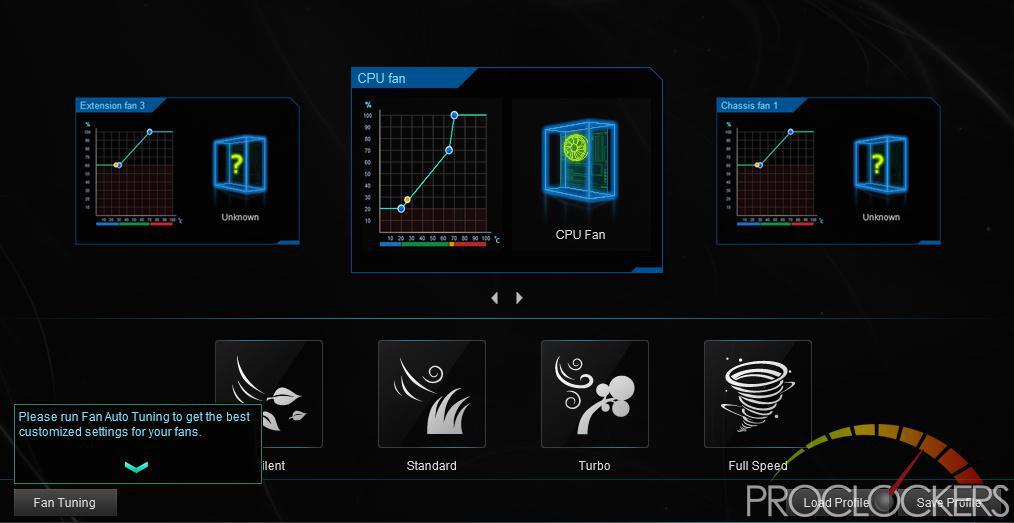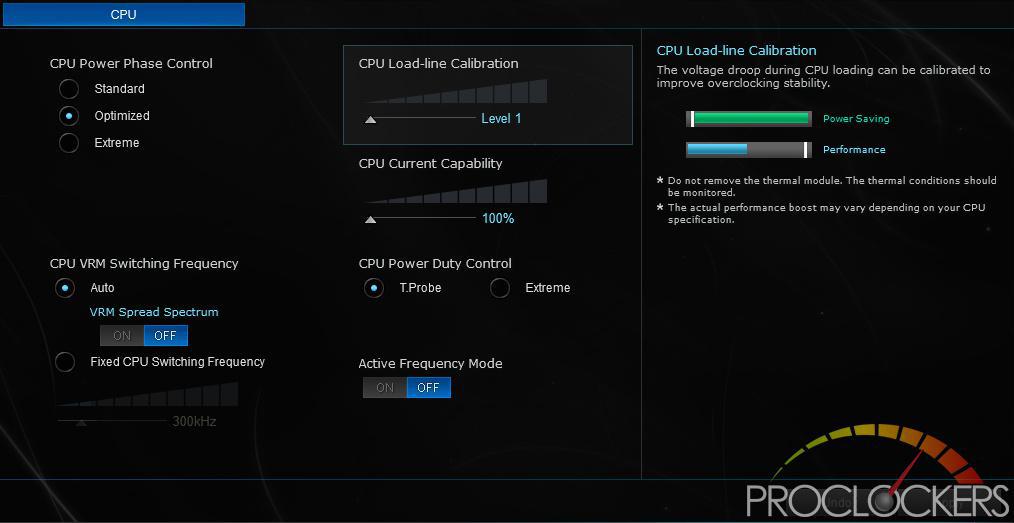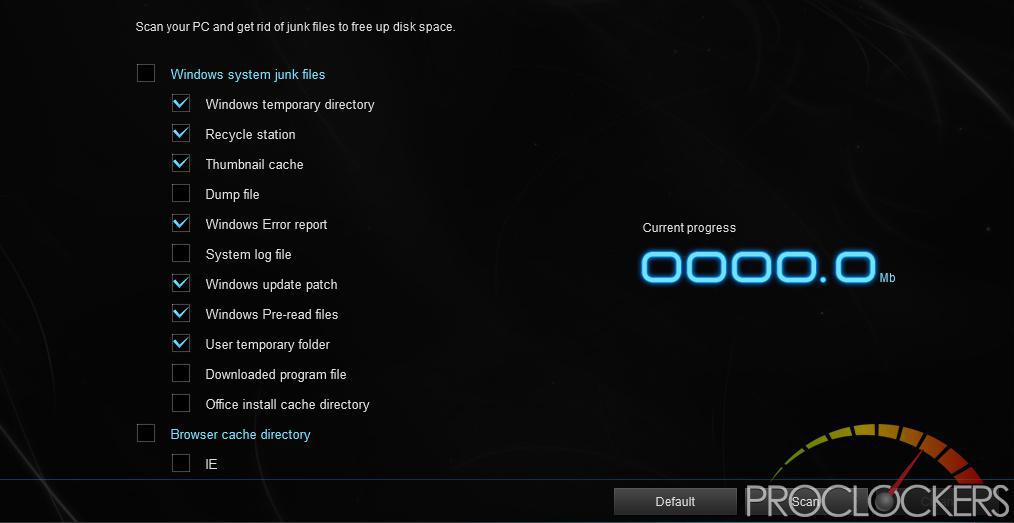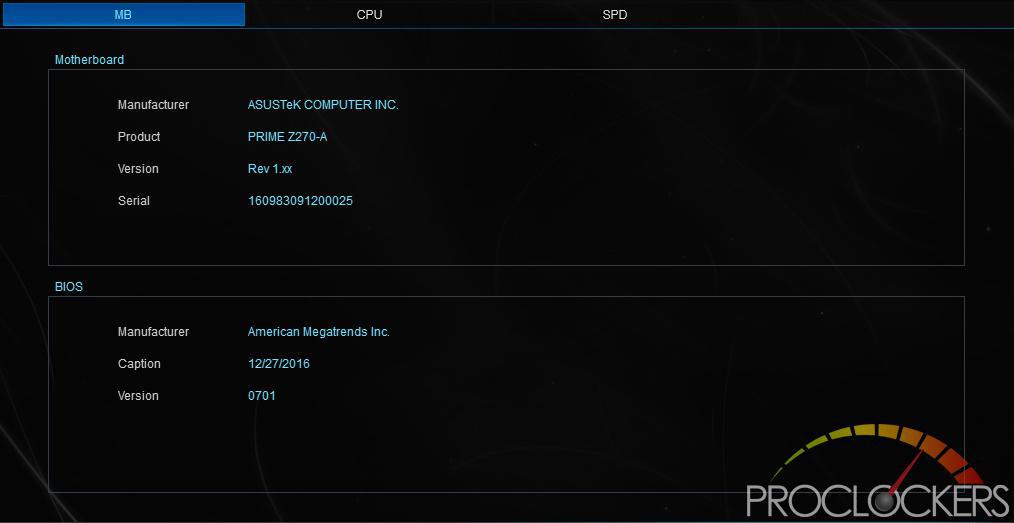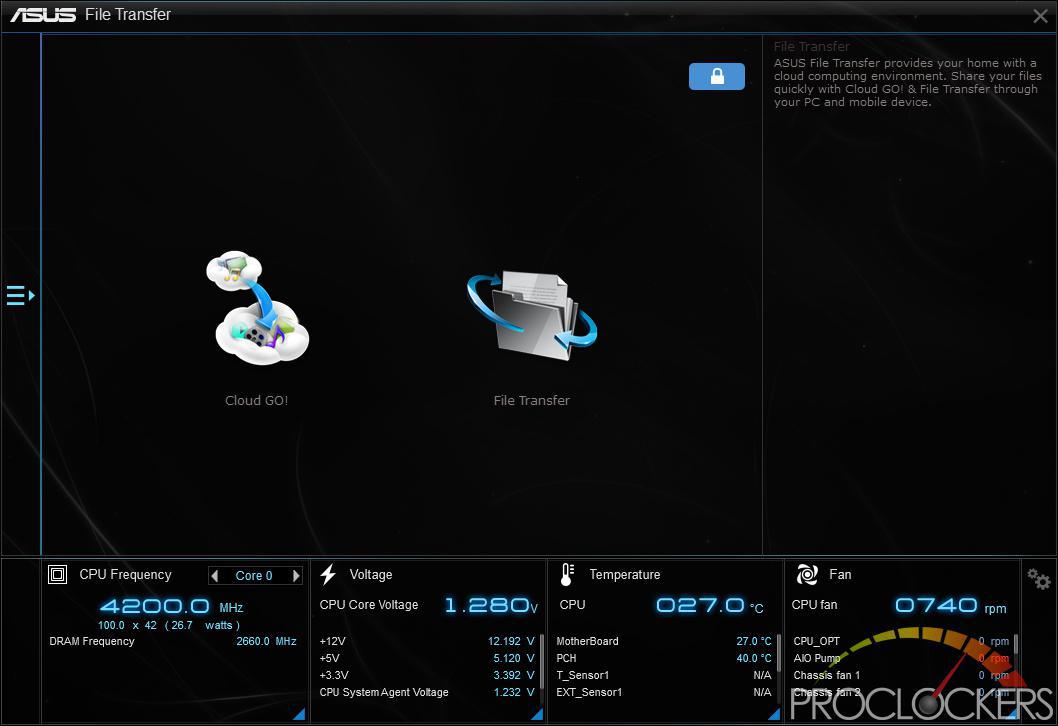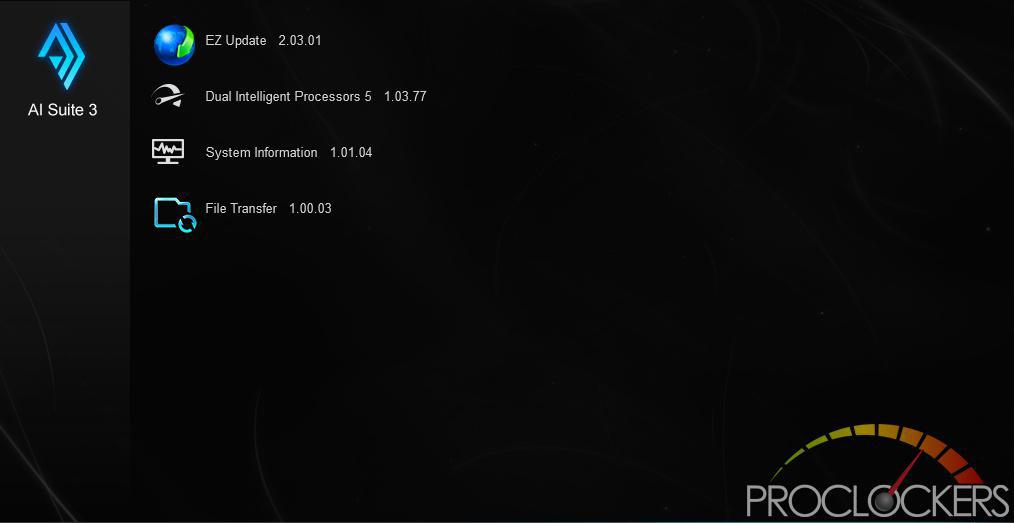 Asus Aura controls the LED lighting effects of the motherboard. It is also capable for controlling case lighting via a motherboard mounted RGB LED connector and Asus Aura certified components.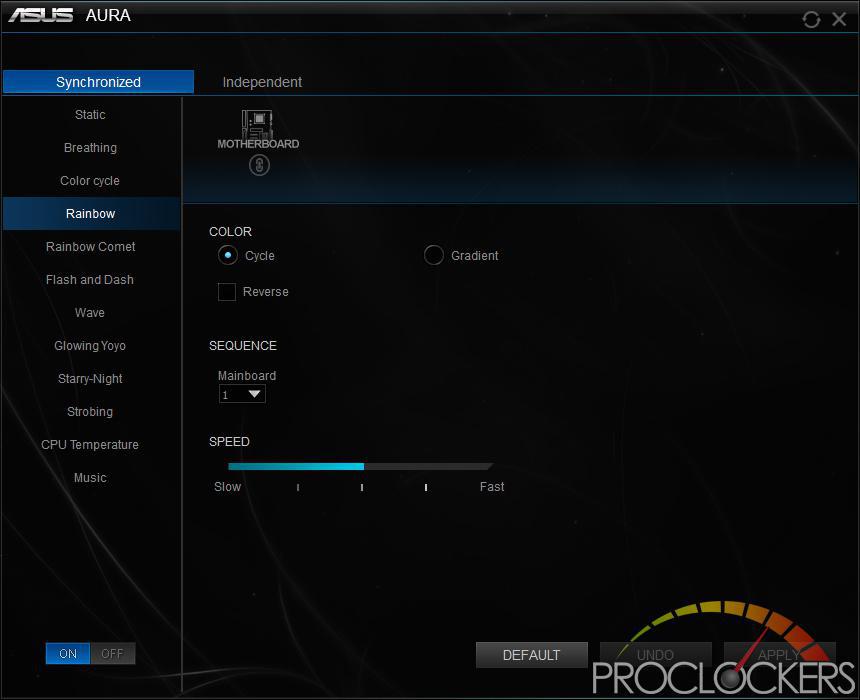 Asus Turbo LAN is used for network adjustments. Various profiles can be made for prioritizing the user's programs.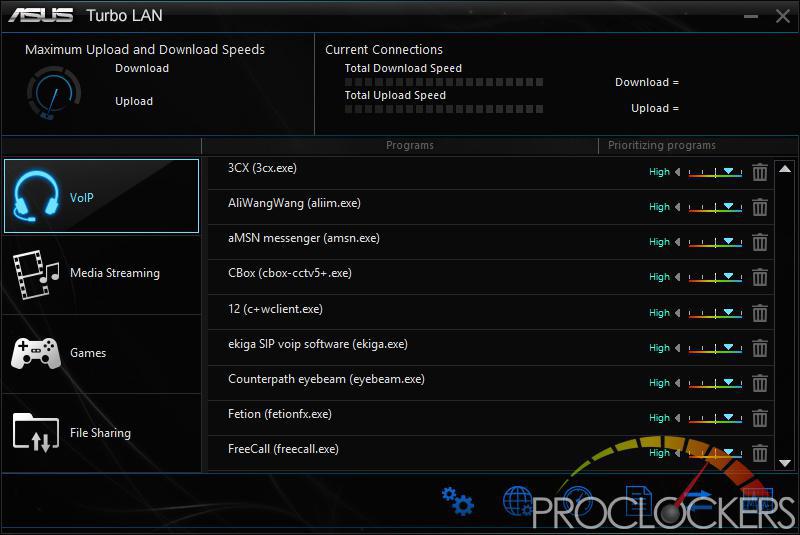 EZ Update checks for software and driver updates.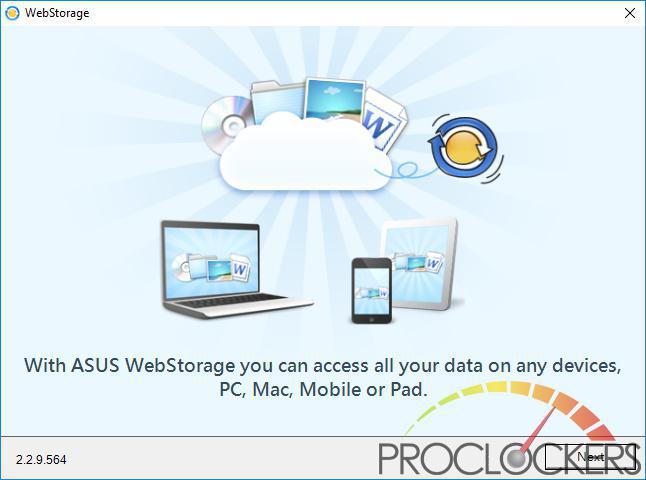 WebStorage does exactly as the name implies, it allows the user to store files via the Web.
A Asusthemed edition of CPU-Z is also packaged with the Prime Z270-A.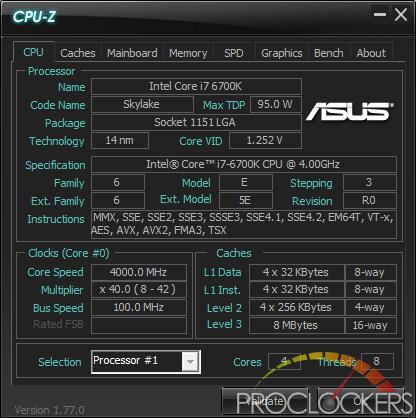 Now onto Performance Testing.
Performance Testing
General Performance Testing
All performance testing was done with the i7 6700K clocked to 4.0 Ghz. The PowerColor Radeon R9 285 TurboDuo was clocked with +20 MHz on the core and +25MHz on the memory. This was done to match the clocks of the Sapphire Dual-X R9 285 OC we've previously used for motherboard testing and to ensure consistency in the scoring. The Kingston HyperX Fury memory was set to XMP Profile 1. Games where ran at a resolution of 1920 x 1080 and higher settings enabled.
PCMark 8
"Use the PCMark 8 Storage benchmark to test the performance of SSDs, HDDs and hybrid drives with traces recorded from Adobe Creative Suite, Microsoft Office and a selection of popular games. You can test the system drive or any other recognized storage device, including local external drives. Unlike synthetic storage tests, the PCMark 8 Storage benchmark highlights real-world performance differences between storage devices."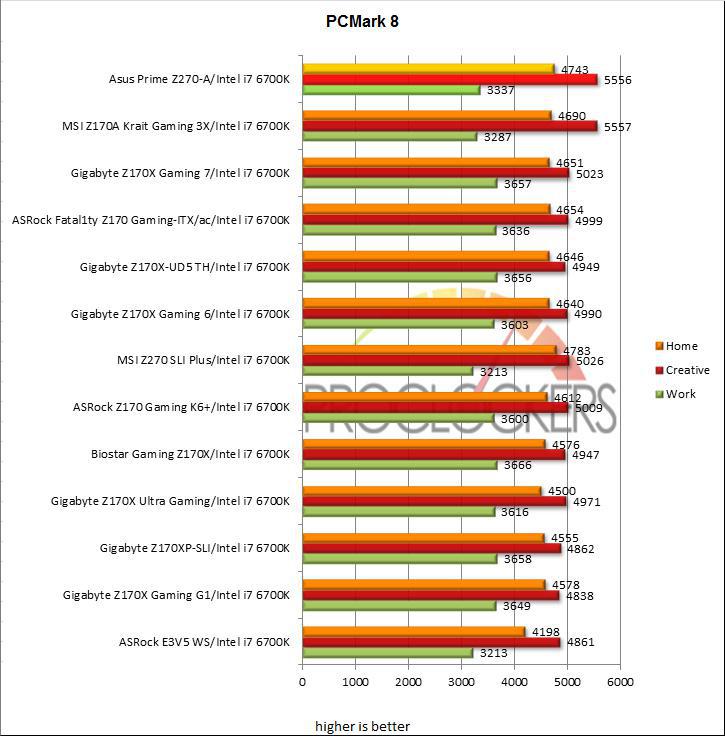 Right out of the hole we see the Prime Z270-A pull ahead of the competition. The Prime Z270-A appears to use a bit more aggressive Turbo setting than the default Intel setting. The result is a bit more performance for the user.
Super PI Modded 1.5
"In August 1995, the calculation of pi up to 4,294,960,000 decimal digits was succeeded by using a supercomputer at the University of Tokyo. The program was written by D.Takahashi in collaboration with Dr.Y.Kanada at the computer center. This record should be the current world record. (Details are shown in the windows help.) This record-breaking program was ported to personal computer environment such as Windows NT and Windows 95. In order to calculate 33.55 million digits, it takes within 3 days with a Pentium 90 MHz, 40 MB main memory and 340 MB available storage."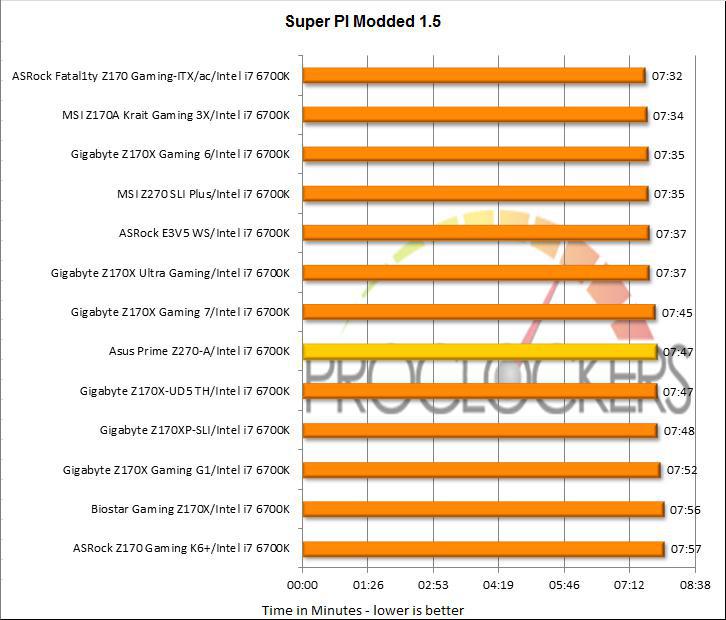 Scores fall towards the middle of the pack for Super Pi. Super Pi uses more cores than PCMark 8 and the more aggressive Turbo setting makes little difference here.
CPU Performance Testing
Handbrake
"HandBrake is a tool for converting video from nearly any format to a selection of modern, widely supported codecs."
The workload video file is a ~6.27 GB, 3840 x 1714, 73.4 Mbps, 24fps, H.264, .mov video file that is transcoded to a ~1480 MB, 1920×858, ~17.1 Mbps, 24fps, H.264, .mp4 video file. Transcoding is done using Intel Quick Sync.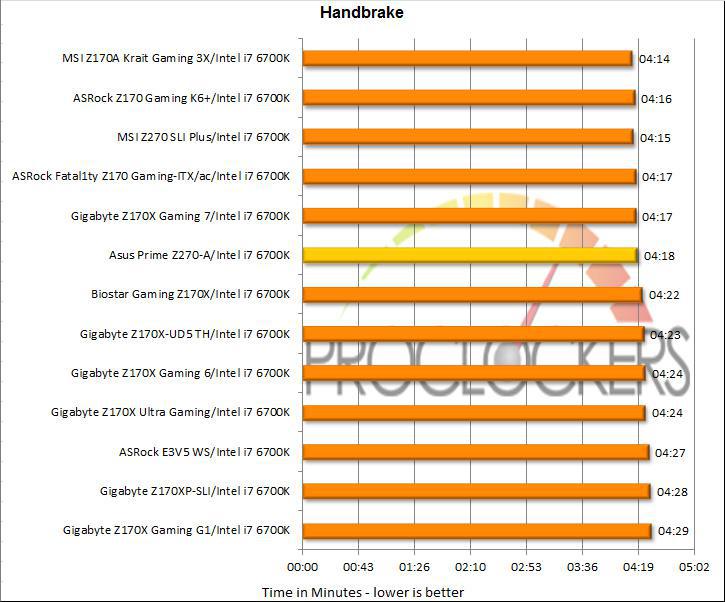 Handbrake is basically a repeat of Super Pi. Overall the scores are much tighter, with the Prime Z270-A only 4 seconds behind the chart leader.
Fritz Chess
Fritz Chess is a benchmark in which a fictitious game of chess is played. As each move has to be calculated by the computer, it is an excellent test of CPU muscle.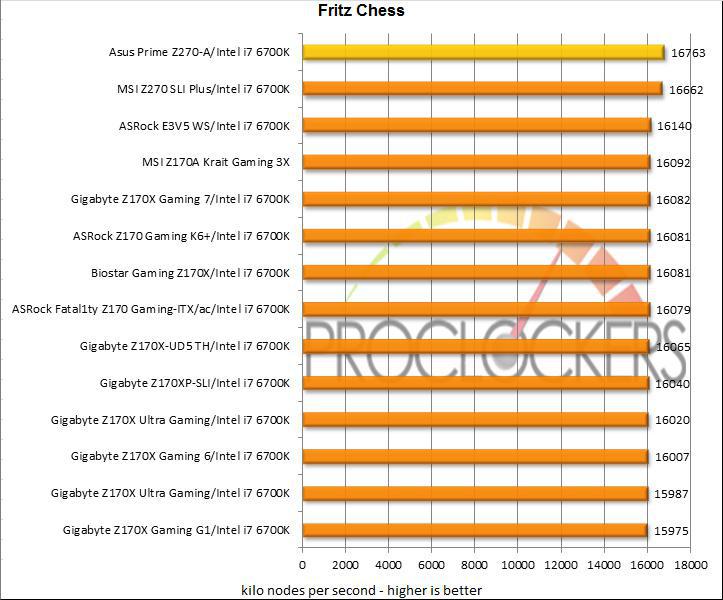 The Prime Z270-A dominated Fritz Chess.
CINEBENCH R15
"CINEBENCH is a real-world cross platform test suite that evaluates your computer's performance capabilities. CINEBENCH is based on MAXON's award-winning animation software CINEMA 4D, which is used extensively by studios and production houses worldwide for 3D content creation. MAXON software has been used in blockbuster movies such as Iron Man 3, Oblivion, Life of Pi or Prometheus and many more.
CINEBENCH is the perfect tool to compare CPU and graphics performance across various systems and platforms (Windows and OS X). And best of all: It's completely free."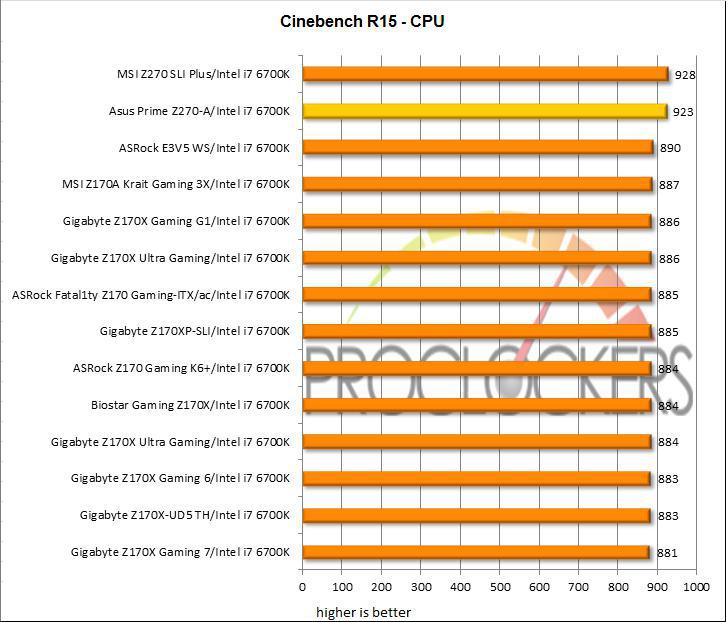 Another strong showing.
7-Zip
The benchmark shows a rating in MIPS (million instructions per second). The rating value is calculated from the measured speed, and it is normalized with results of Intel Core 2 CPU with multi-threading option switched off. So if you have modern CPU from Intel or AMD, rating values in single-thread mode must be close to real CPU frequency. There are two tests, compression with LZMA method and decompression with LZMA method. Once the total passes reaches 100, the score is taken.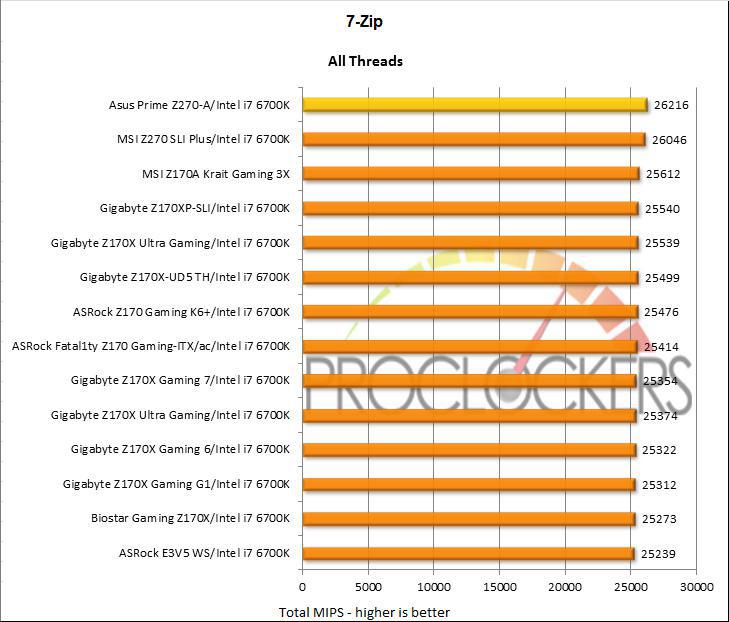 7-Zip really allows the CPU to stretch its legs, but only if the motherboard is willing. The Asus Prime Z270-A does just that.
Certainly, when it comes to work, the Asus Prime Z270-A is ready and quite capable.
Memory Performance Testing
AIDA64 Engineer Edition
"FinalWire Ltd. today announced the immediate availability of AIDA64 Extreme Edition 1.50 software, a streamlined diagnostic and benchmarking tool for home users; and the immediate availability of AIDA64 Business Edition 1.50 software, an essential network management solution for small and medium scale enterprises. The new AIDA64 update implements AVX-optimized benchmarks for the upcoming Intel Sandy Bridge processors, adds a brand new video encoding benchmark, and supports the latest AMD and nVIDIA graphics processors."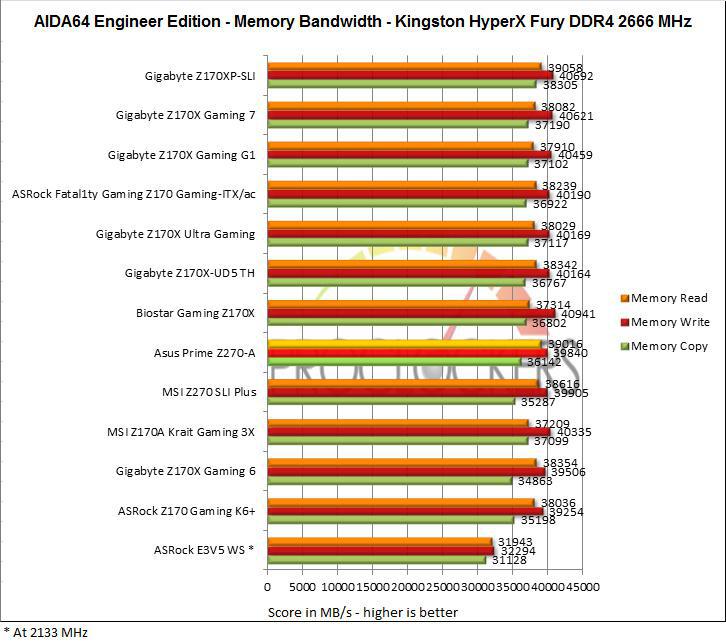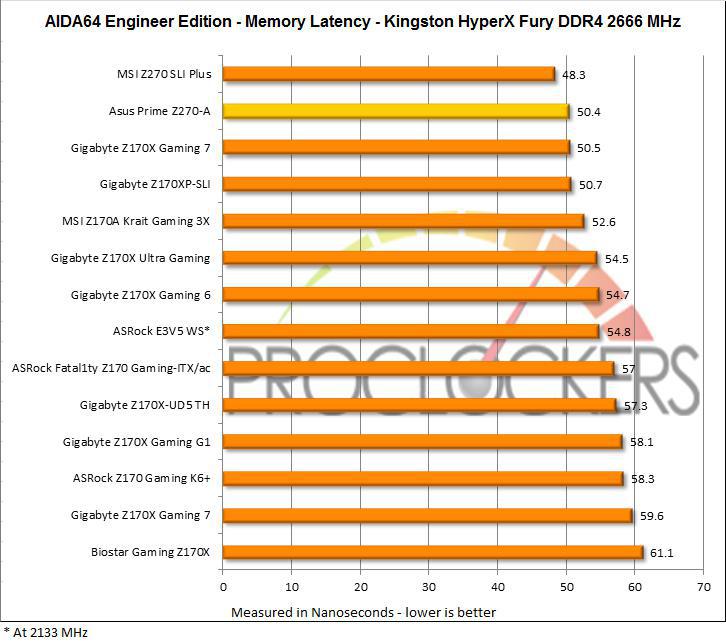 AIDA 64 is an excellent judge of memory throughput. While the Prime Z270-A sores middle of the pack in speed, it's top the pack in low latency.
Passmark Performance Test – Memory Mark – Threaded
"Fast, easy to use, PC speed testing and benchmarking. PassMark PerformanceTest ™ allows you to objectively benchmark a PC using a variety of different speed tests and compare the results to other computers."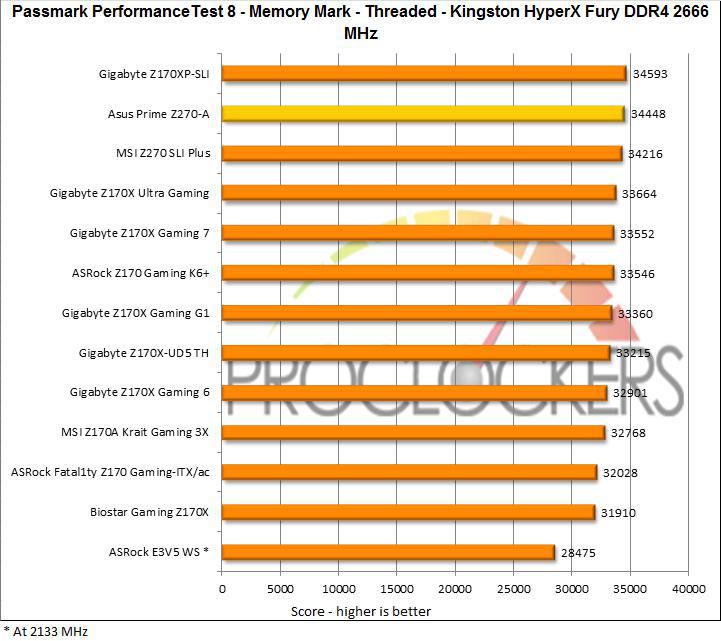 Passmark loves low latency memory performance and the score here bears that out.
SiSoft Sandra
"SiSoftware Sandra provides a robust package of diagnostic tools for testing your system and teasing out its problems–or potential headaches."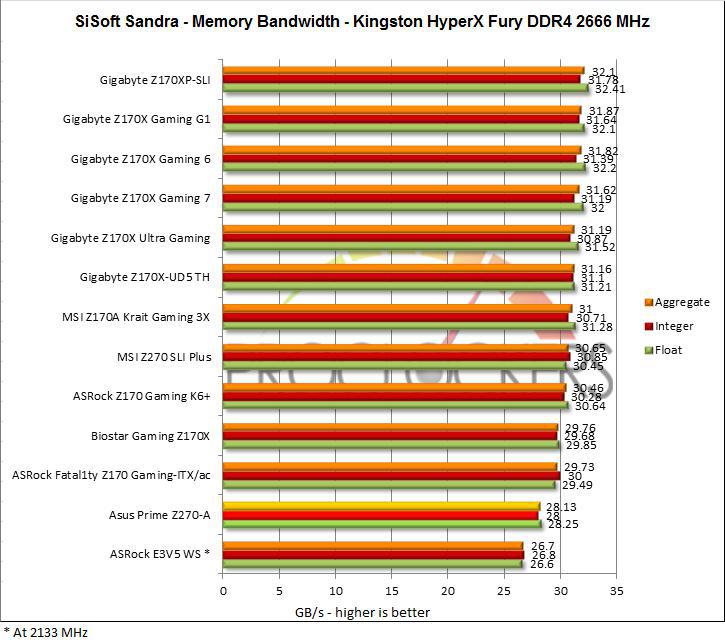 SiSoft Sandra prefers absolute throughput performance over latency, so the Prime Z270-A falls towards the lower end of the chart.
Storage Testing
The Prime Z270-A features both standard SATA and M.2 storage connections, so both will be included here.
ATTO Disk Benchmark
"As the industry's leading provider of high-performance storage & network connectivity products, ATTO has created a widely-accepted Disk Benchmark freeware utility to help measure storage system performance. As one of the top tools utilized in the industry, Disk Benchmark identifies performance in hard drives, solid state drives, RAID arrays as well as connections to storage. Top drive manufacturers, like Hitachi, build and test every drive using the ATTO Disk Benchmark"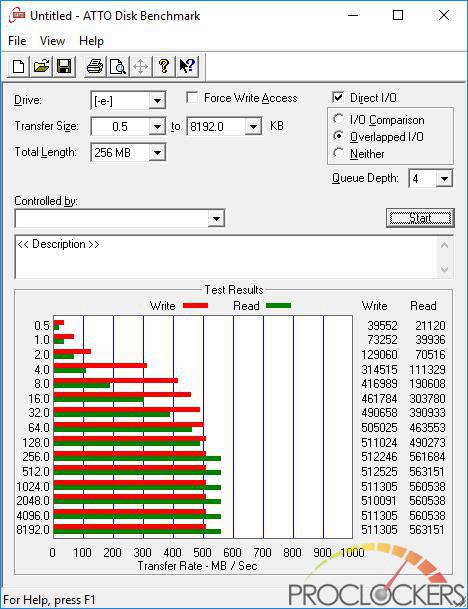 SATA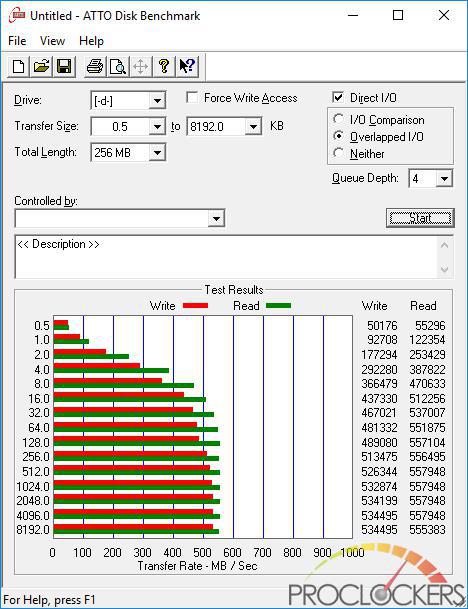 M.2
The storage drive throughput is exactly what we expected to see. There is no hiccups or other issues.
CrystalDiskMark 3.0
"CrystalDiskMark is designed to quickly test the performance of your hard drives. Currently, the program allows to measure sequential and random read/write speeds."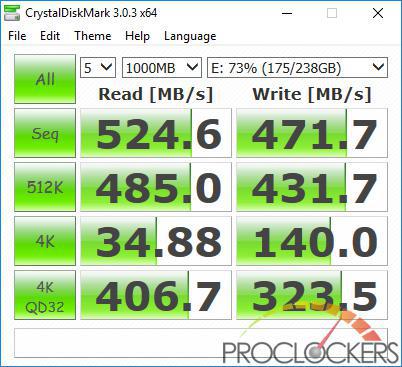 SATA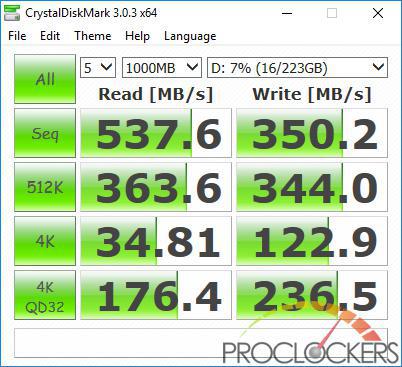 M.2
Again, there are no surprises here. The Asus Prime Z270-A drive performance towards the top of what we've seen from the Z170 and Z270 chipsets, though the difference is minor.
AS SSD
"Test the sequential or random read/write performance without using the cache. AS SSD Benchmark reads/writes a 1 GByte file as well as randomly chosen 4K blocks. Additionally, it performs the tests using 1 or 64 threads and it determines the SSD's access time.
Two extra benchmark tests examine the drive's behavior when (1) copying a few big files, a lot of small files and a mixture of file sizes by using cached copy functions of your OS as well as (2) reading/writing data depending on the data's compressibility."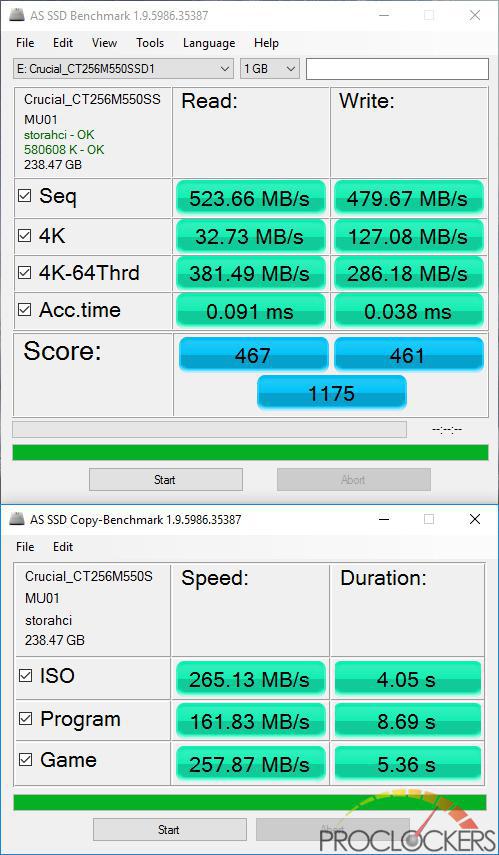 SATA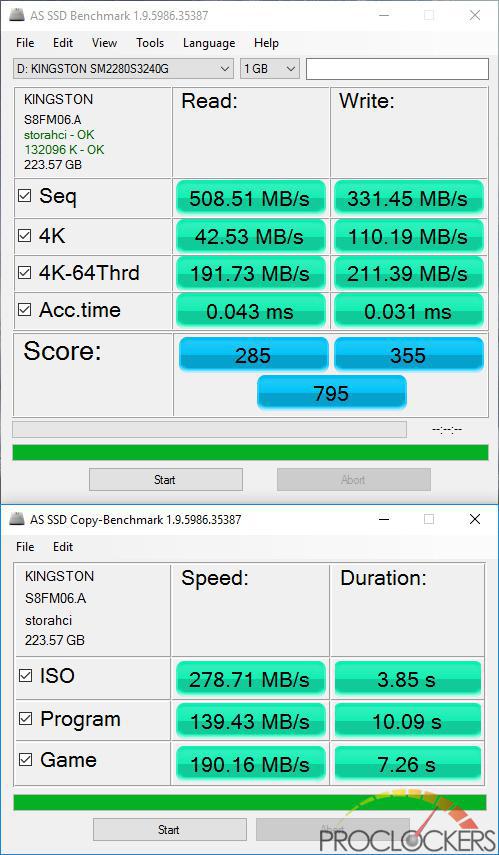 M.2
The Prime Z270-A returns scores in AS SSD that are a touch better than average.
SiSoft Sandra
"SiSoftware Sandra provides a robust package of diagnostic tools for testing your system and teasing out its problems–or potential headaches."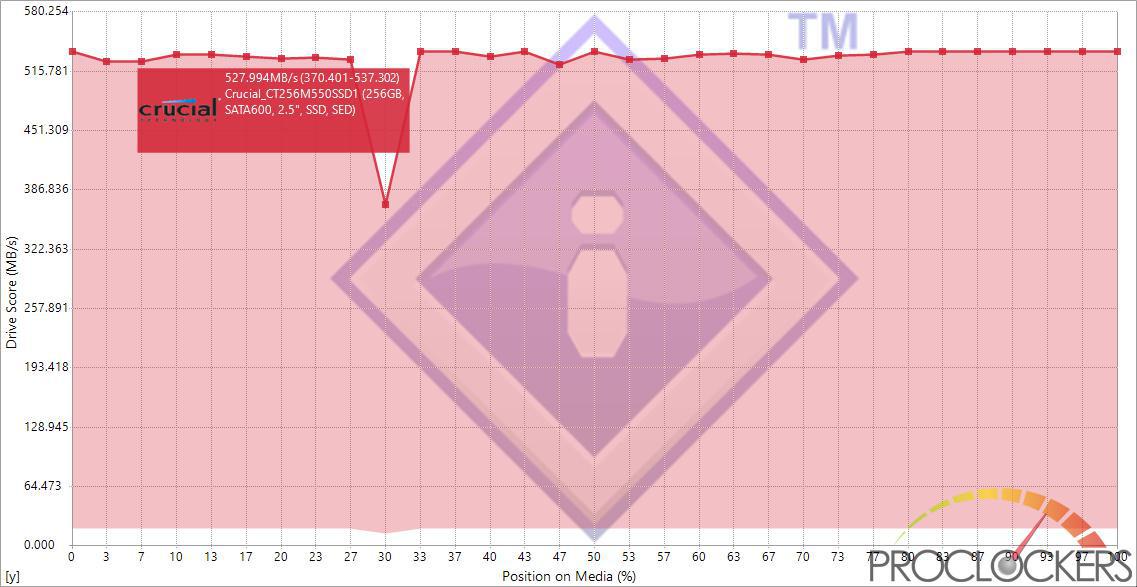 SATA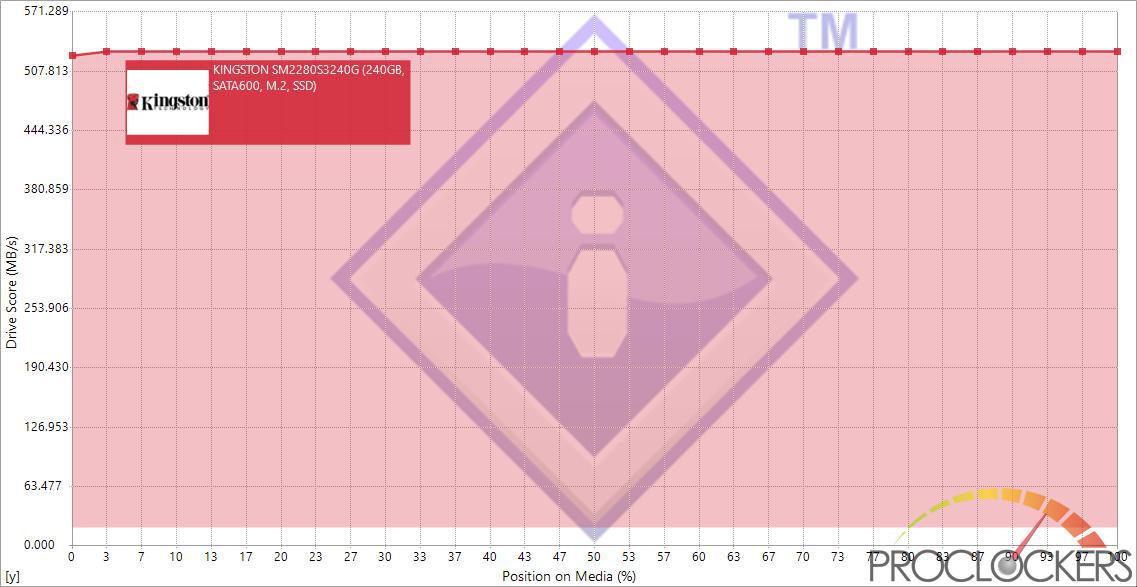 M.2
The test results from Sandra were exactly what were expected. Drive speed is consistent across the entire storage media.
Generally speaking, there isn't any real difference in drive performance when it comes to Intel based motherboards, when it comes to peak drive throughput. The Asus Prime Z270-A falls right in line with the other motherboards we've tested there, though it is just a bit better than average.
To the next page, gaming performance.
Performance Testing continued
Game Testing
3DMark – Firestrike
"The new 3DMark includes everything you need to benchmark your hardware. With three all new tests you can bench everything from smartphones and tablets, to notebooks and home PCs, to the latest high-end, multi-GPU gaming desktops. And it's not just for Windows. With 3DMark you can compare your scores with Android and iOS devices too. It's the most powerful and flexible 3DMark we've ever created.
Fire Strike is a showcase DirectX 11 benchmark designed for today's high-performance gaming PCs. It is our most ambitious and technical benchmark ever, featuring real-time graphics rendered with detail and complexity far beyond what is found in other benchmarks and games today"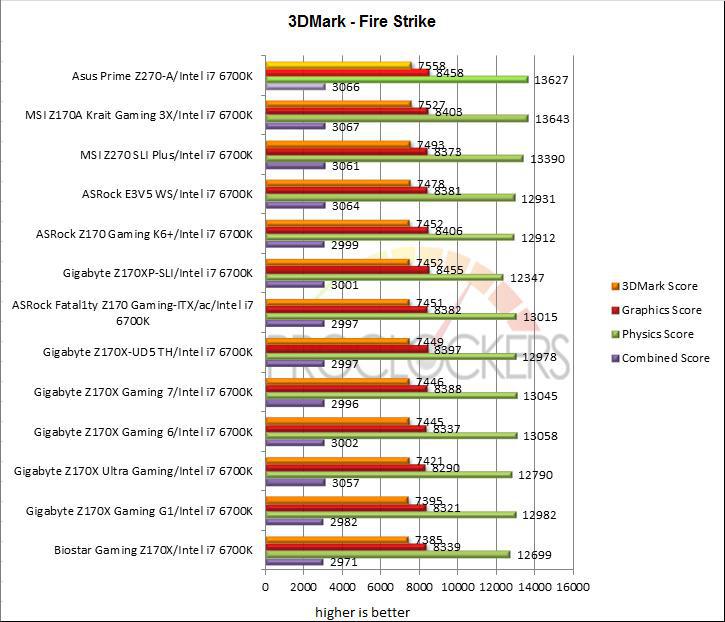 Much like we saw with the PCMark 8 score, the Asus Prime Z270-A comes out on top.
Bioshock: Infinite
"Indebted to the wrong people, with his life on the line, veteran of the U.S. Cavalry and now hired gun, Booker DeWitt has only one opportunity to wipe his slate clean. He must rescue Elizabeth, a mysterious girl imprisoned since childhood and locked up in the flying city of Columbia."
Bioshock: Infinite, developed by Irrational Games and published by 2K Games, is the third iteration of the Bioshock franchise. It uses the extremely popular Unreal 3 game engine and is one of the best looking games of 2013.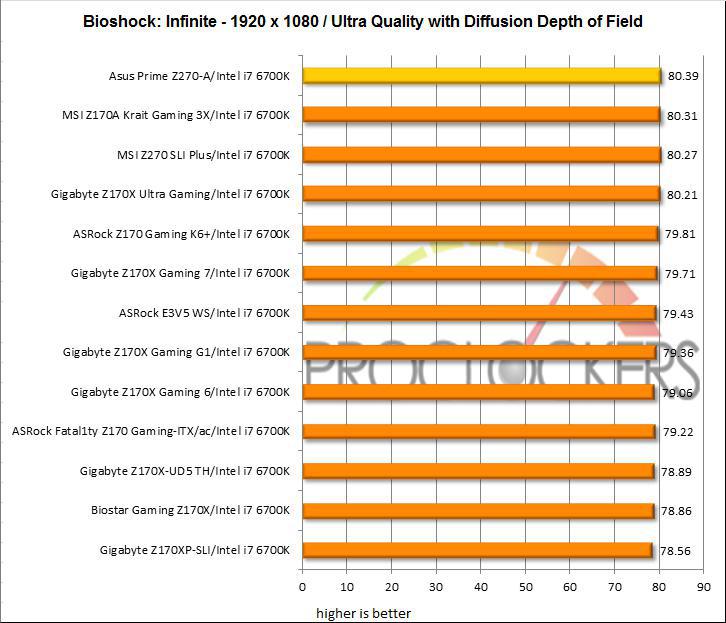 The Prime Z270-A scores at the top in Bioshock: Infinite.
Metro: Last Light
"It Is the Year 2034. Beneath the ruins of post-apocalyptic Moscow, in the tunnels of the Metro, the remnants of mankind are besieged by deadly threats from outside – and within. Mutants stalk the catacombs beneath the desolate surface, and hunt a midst the poisoned skies above."
Developed by 4A games and published by Deepsilver, Metro: Last Light uses the 4A game engine. At it's highest settings, the 4A game engine is capable of bringing all but the most extreme gaming systems to their knees.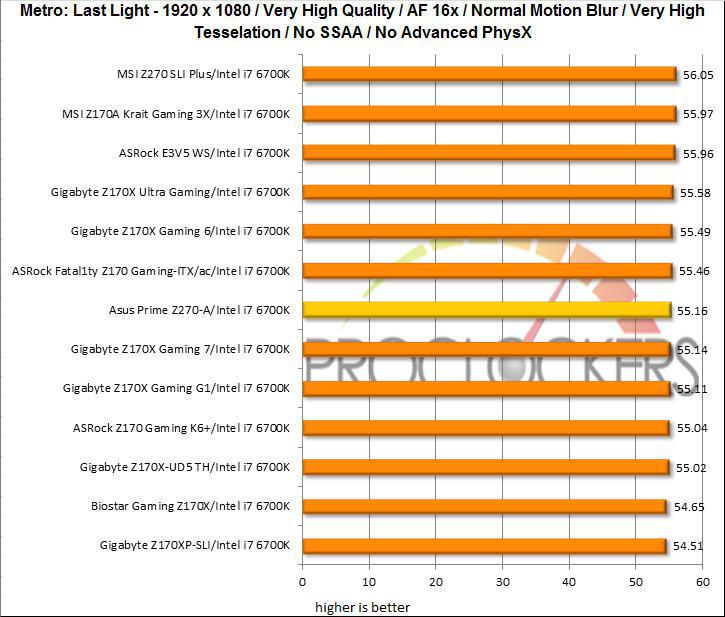 The Asus returns a respectable, though average framerate in Metro: Last Light.
Thief
"Garrett, the Master Thief, steps out of the shadows into the City. In this treacherous place, where the Baron's Watch spreads a rising tide of fear and oppression, his skills are the only things he can trust. Even the most cautious citizens and their best-guarded possessions are not safe from his reach."
Thief was developed by Eidos-Montréal and published by SQUARE ENIX, Eidos Interactive. The newest game in our benchmark suite, Thief is also one of the most demanding and has the highest recommended system requirements. Those heavy requirements allow it to use the Unreal 3 game engine to great effect. It also features AMD's Mantle API, as well as Microsoft's common DirectX 11 API.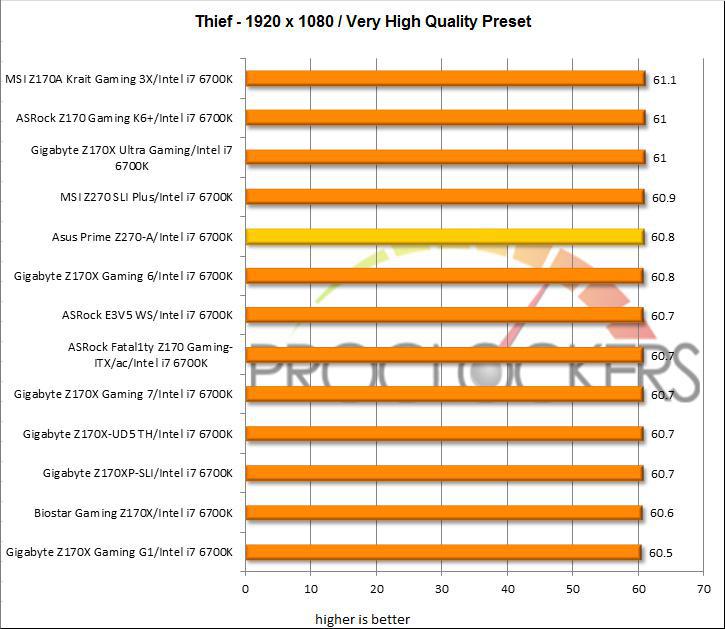 The difference in framerates for Thief look minimal, with only a 1% spread between the lowest and the highest. The Prime Z270-A lands right in the 60.7-60.8 sweet spot.
Tomb Raider
"Tomb Raider explores the intense and gritty origin story of Lara Croft and her ascent from a young woman to a hardened survivor. Armed only with raw instincts and the ability to push beyond the limits of human endurance, Lara must fight to unravel the dark history of a forgotten island to escape its relentless hold."
Tomb Raider was developed by Crystal Dynamics and published by SQUARE ENIX, Eidos Interactive. It features a modified version of the Crystal game engine and was the first game to integrate AMD's TressFX 2.0, which adds hair, fur and grass physics.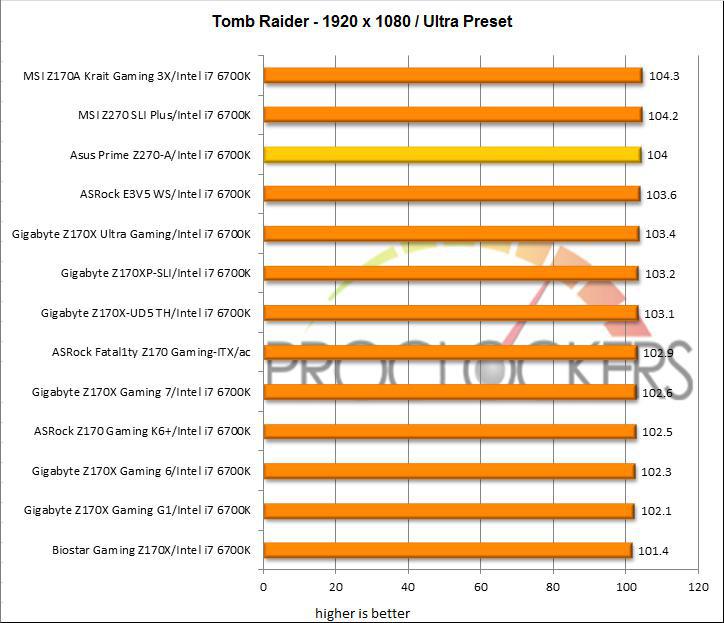 A framerate of 104 is only .3 frames lower than the leader here. That's very good.
The Asus Prime Z270-A is more than capable when it comes to gaming performance. It consistently scored above average and twice leads the charts.
Overclocking
We've recently changed how we test overclocking performance. With newer BIOS and software becoming increasingly more capable of doing overclocking, it seem pertinent to also include those results.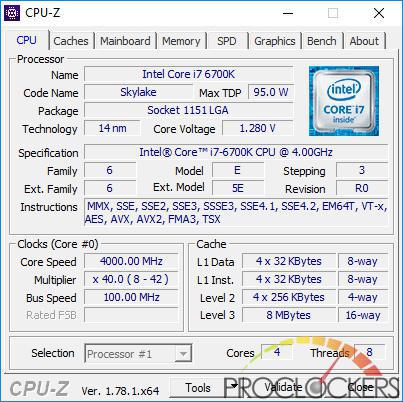 Overclocking – BIOS
The Prime Z270-A BIOS offers simple CPU overclocking, power consumption tuning, and fan tuning via its EZ Tuning Wizard. Once clicked, EZ Tuning Wizard reboots and does its thing. The only user input that's required is choosing the computer's usage, choosing the cooling solution, and clicking next.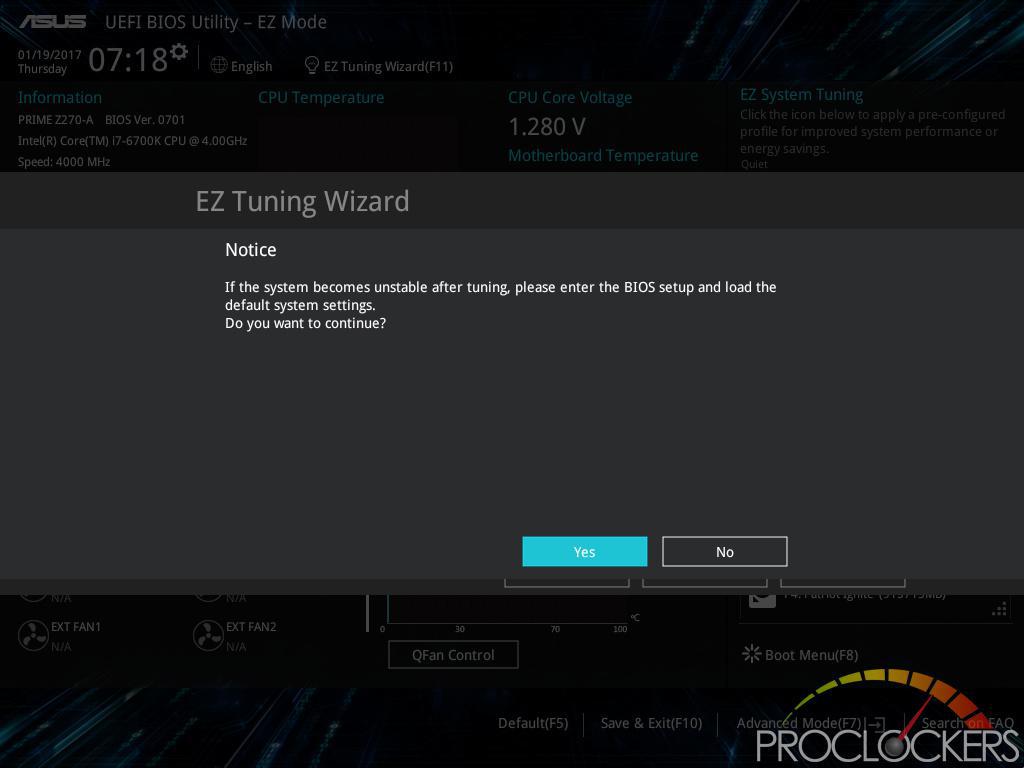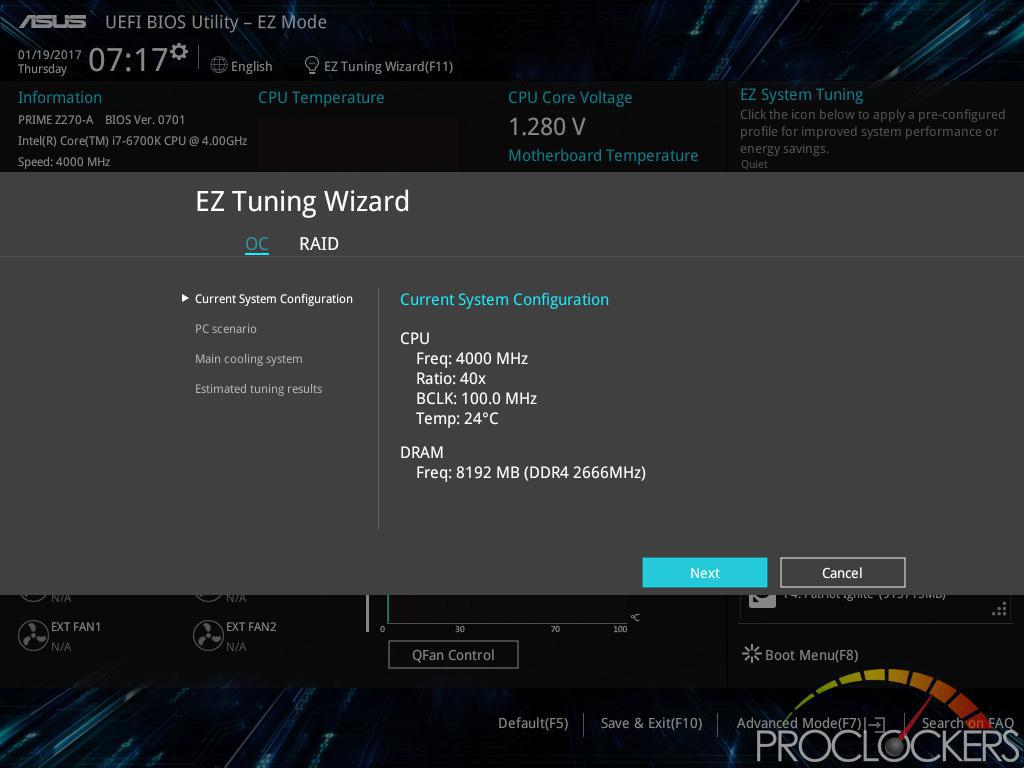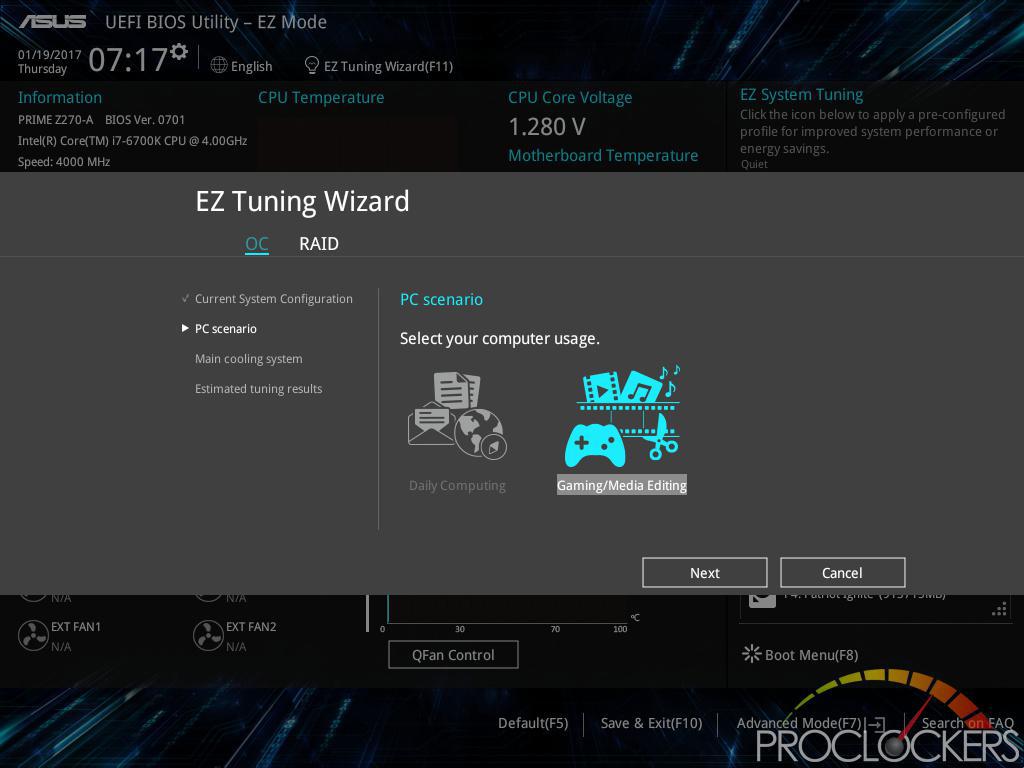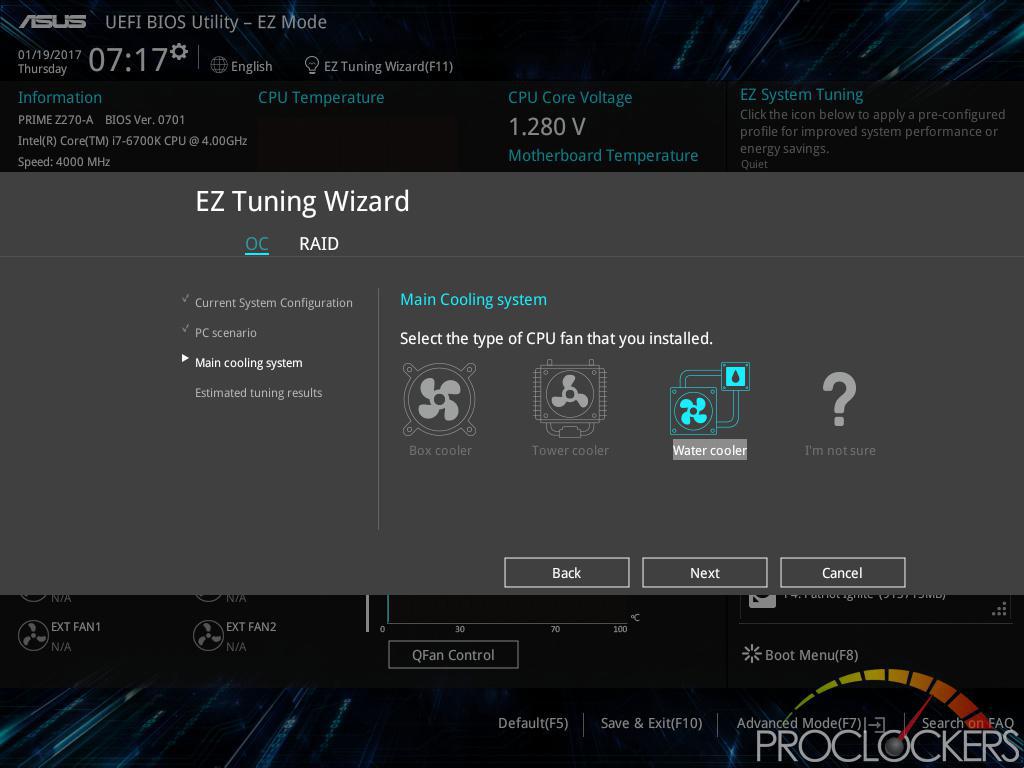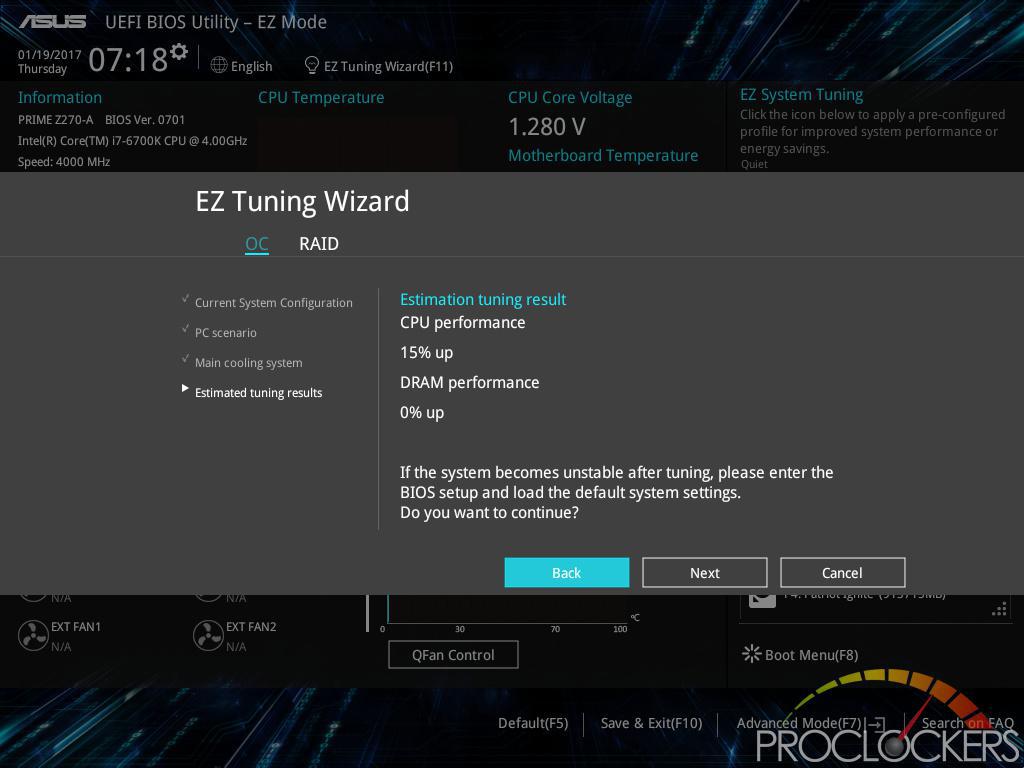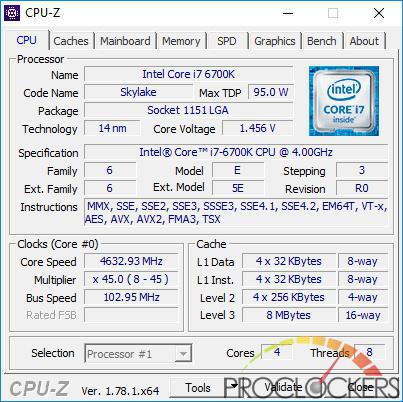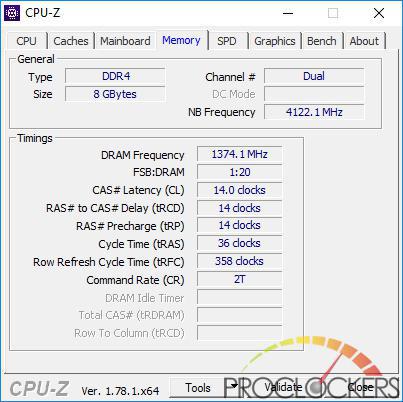 The BIOS automatically overclocked the CPU to 4.635 GHz (45 x 103 MHz). The 103 Mhz BCLK also meant that the memory was also overclocked to 2746 Mhz. CPU voltage is high when under 100% load, but perfectly fine the rest of the time.
Overclocking – Software
Asus' own Ai Suite 3 software took care of the overclocking duties here via its 5-Way Optimization program. There are a few selections when deciding how aggressive the user wants the overclock to be. I chose the most aggressive of all the selections. An option of per core aka Turbo or all core is available. I choose all core.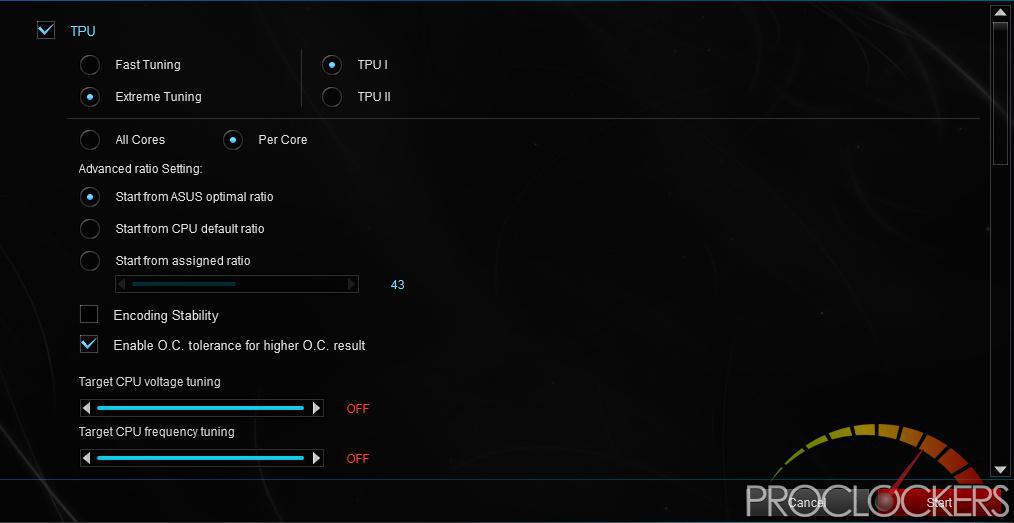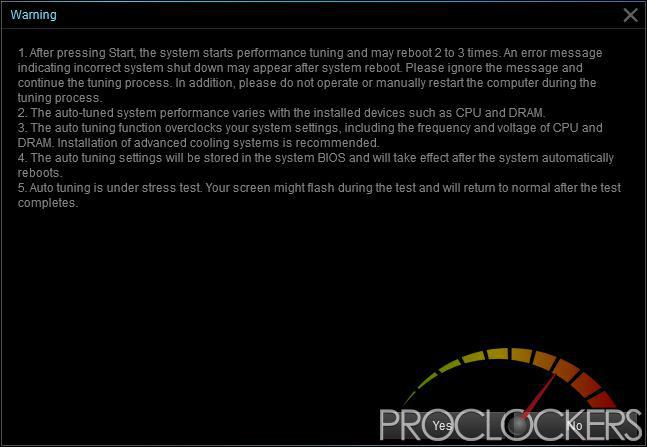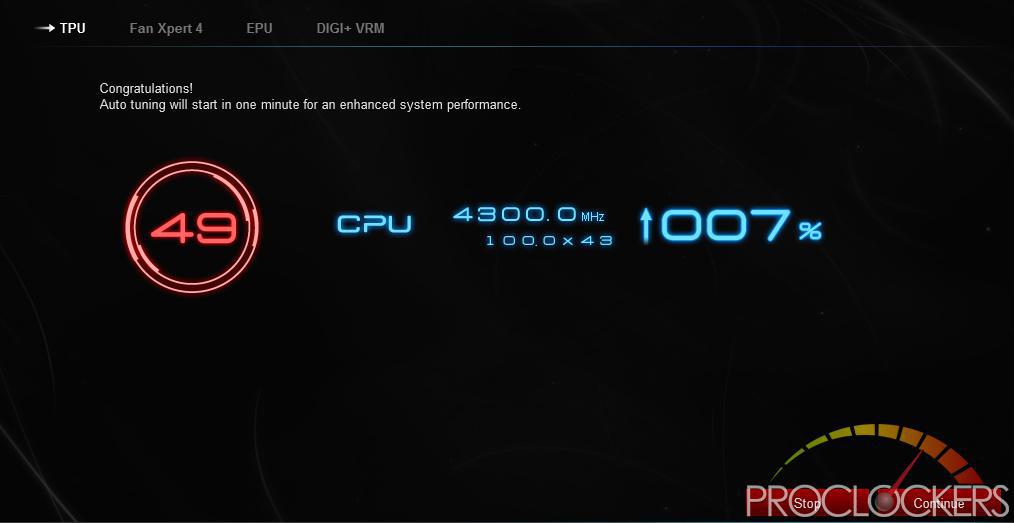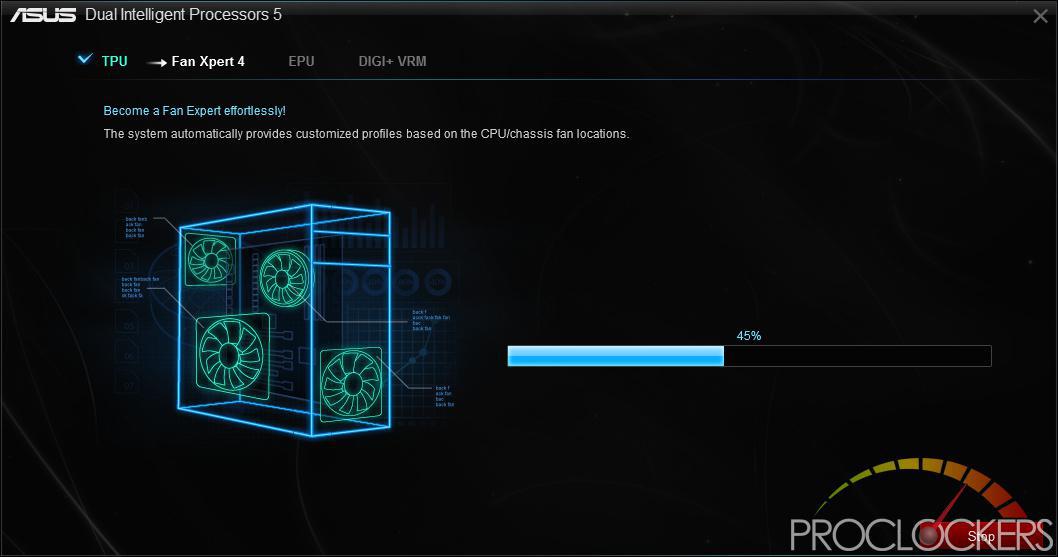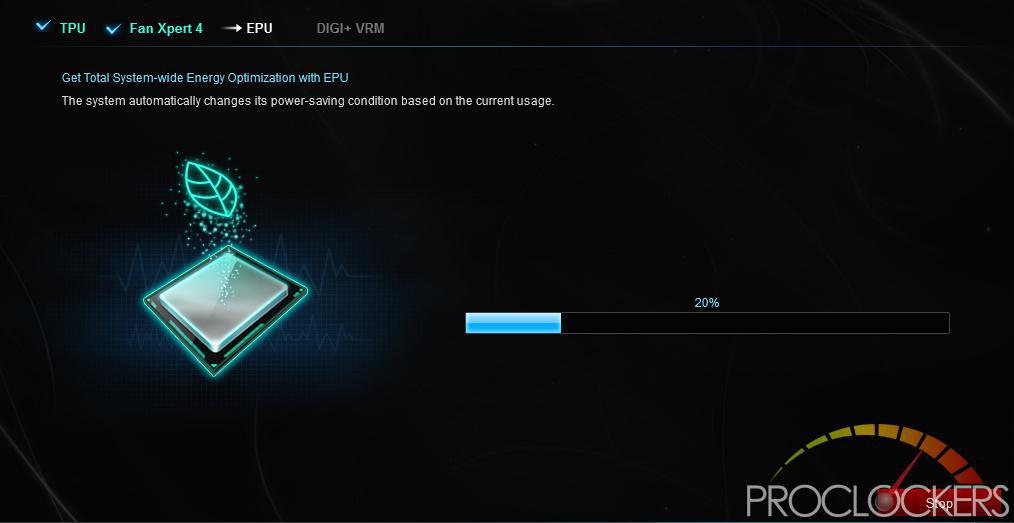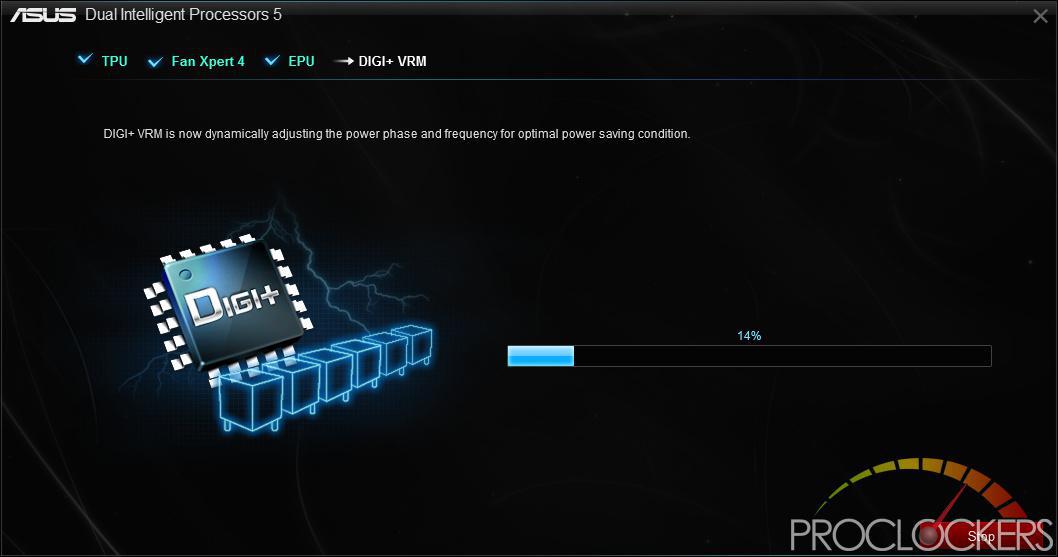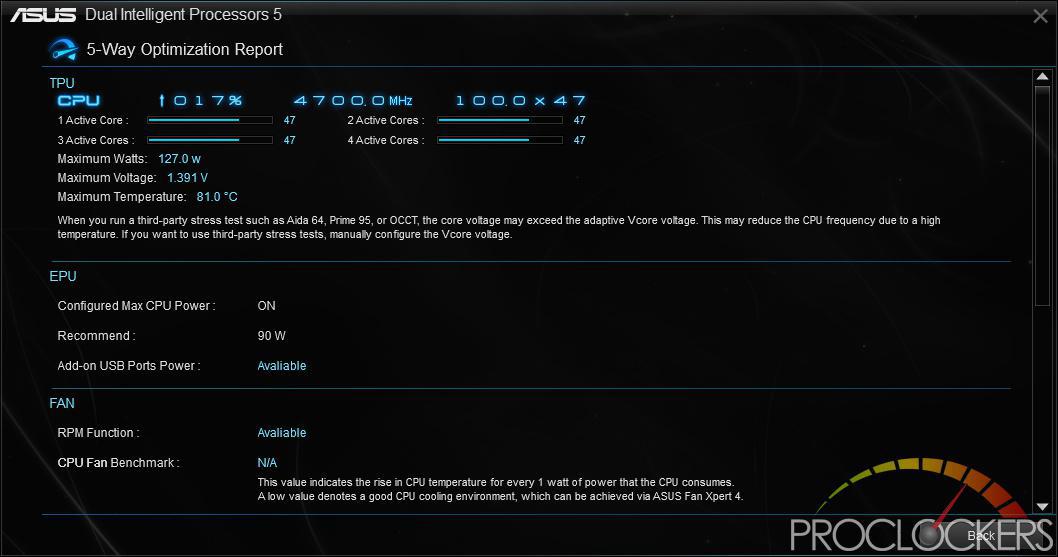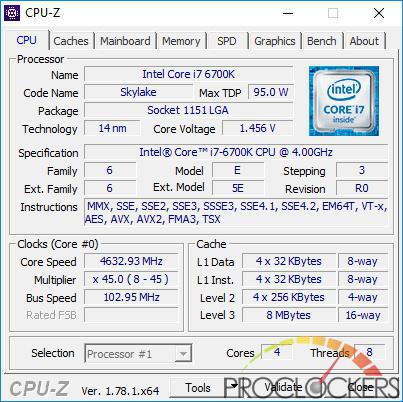 5-Way Optimization automatically overclocked the CPU to 4.7GHz (47 x 100 MHz ). Unlike the EZ Tuning Wizard overclock, it didn't change the BCLK, so the memory clock was unaffected. Not only was the overall clock speed higher with the EZ Tuning Wizard, the CPU voltage was far more reasonable under load as well. Like the EZ Tuning Wizard, 5-Way Optimization program also tuned the system power consumption profile and the fans. With the selection of per core versus all core a higher single and dual core overclock might have been able to be achieved.
Overclocking – Manual
I started out configuring the i7 6700K at its default settings with the BIOS. Once the default settings were in, it was now time to see how high I could push the CPU with our water cooling system and have it still be 100% stable. All cores and hyperthreading were still enabled. The memory was left at XMP default, the Line Load Calibration was changed from setting 1 to setting 7, EZ System Tuning (system power consumption profile) was set to Performance, and the fans were set to maximum.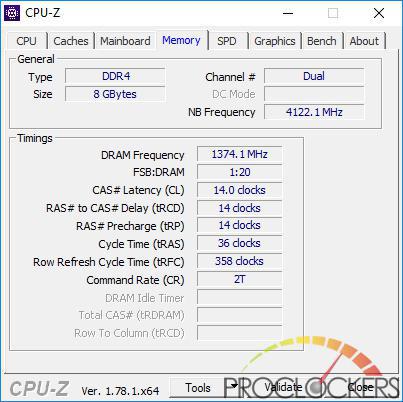 5 GHz is an excellent clock for a sub $200 motherboard. The voltage is a bit high at 1.5v, but with some finer tuning, a bit more reasonable voltage should be able to be attained. Interestingly, the settings I used were identical for what Ai Suite 3's 5-Way Optimization used, with the exception of a higher voltage to achieve the higher clock.
Out of the 3 solutions, manual overclocking wins, but only if you're adept at overclocking and you want to achieve the highest results. Ai Suite 3's 5-Way Optimization is likely the best solution for most people, so to its ease and I was quite happy with the results. The BIOS' EZ Tuning Wizard would be my last choice. It did a fine job and even overclocked the memory as well, but the CPU voltage was too higher for my taste.
Let us conclude this review on the next page.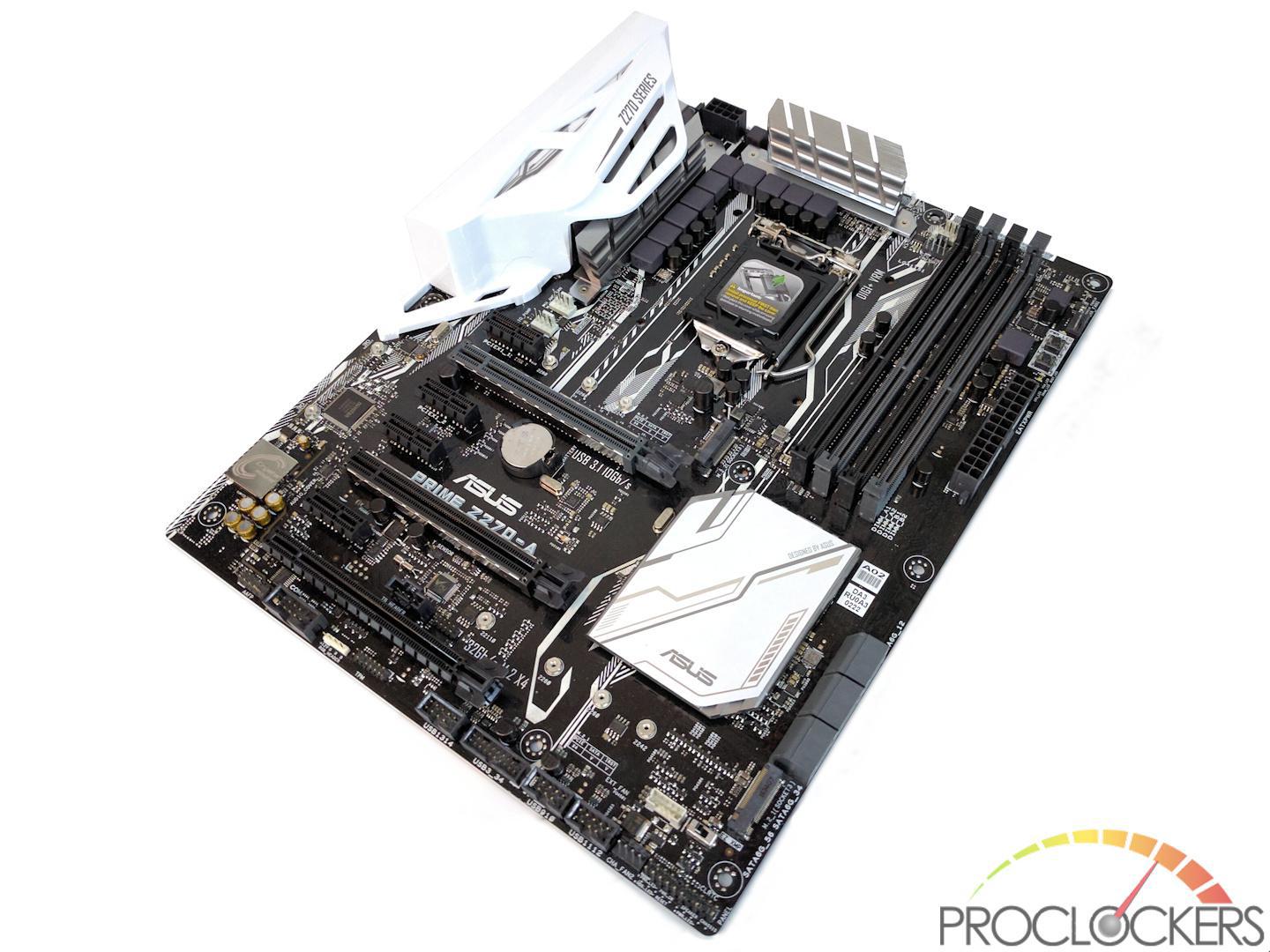 Final Thoughts and Conclusion
The Asus Prime Z270-A is a great well-rounded motherboard. The Prime Z270-A showed better than average results throughout our battery of tests. Futuremark's PCMark 8 and 3Dmark loved it, giving the best scores we've seen so far from a Intel Z series motherboard. Overclocking was spot-on for what we expect in this price range. I was quite impressed by the 5-Way Optimization's overclocking ability. Its setting choices were spot on to my own, with the exception of my choice of a higher voltage limit and thus a higher multiplier. This is the best automatic overclocking software I've used to date.
The white with silver highlight color scheme has a elegant look and the sculptured I/O cover makes it look very polished. The Aura Sync RGB lighting makes it easy to match the default case lighting or you can add a RGB strip to for a truly customized whole case lighting effects. There are also Aura compatible Asus ROG products to put your system completely over the top.
Asus seems to have paid extra attention in making sure that the Prime Z270-A is a intuitive as possible. Whether it was the BIOS, software, or the motherboard itself; nothing seemed out of place or difficult to find. The only time II needed to consult the manual was to find out what the CPU-OV jumpers was next to the 8-pin CPU connector.
The same thoughtfulness that appears in those also extends to the motherboard layout as well. Not a single switch, header, or jack seems to be poorly placed. I am a little lost as to the layout of the SATA ports however. That certainly wouldn't deter me from purchasing it though.
The ASUS Prime Z270-A is listed for $144.99 (regularly $154.99) on Newegg at the time of this review and Asus backs up the Prime Z270-A with a 3 year linited warranty. That's a deal I'd be hard pressed to pass up.

Likes
Understated Color Scheme
Excellent UEFI BIOS Design
Very Good Overclocking Ability for the Price
Well Thought-out Features and Utilities
RGB LED Lighting with Case Lighting Control
Very Reasonable Price
Dislikes

<![CDATA[ */ var zbjs = {"ajaxurl":"https:\/\/gaminggorilla.com\/wp-admin\/admin-ajax.php","md5":"d8e8b24d2fa18d2999e0fddcdd418586","tags":[],"categories":["Hardware"]}; /* ]]>