We will be showcasing our official Jump Force Tier List in this article.
The year is 2021 and if you haven't heard some of the names on this list, you should probably get out to the world more, or just look more on the Internet! Some of the most iconic anime characters will feature in this list, making our job to rank them according to their in-game power, a bit tricky, since some of our personal feelings might be involved.
No fighting game has a cast of characters so well known and unique. We have a range of normal human beings all the way to outer space creatures putting their skills to the test against each other.
If you are looking to have the advantage when you are fighting, then you should pick the right characters for the job. Are you new to the game and don't know which characters are the most powerful ones? Don't worry about it. That's why we created this Jump Force Tier List. After reading it, you should have an idea of what is overpowered in the game and what should be avoided.
So let's dive into the list!
Jump Force Tier List
S-Tier
Of course, we are going to start our list with the characters that definitely need some balancing. You can find many different styles of characters in this Tier. From zoners to ones that have a lot of great mix-ups or to the ones that deal amazing damage without being punished almost at all. These should be your preferences if you want to win all the time.
Frieza
Ichigo Kurosaki
Sosuke Aizen
Naruto Uzumaki
Gaara
Hisoka Morow
Makoto Shishio
A-Tier
It is weird to see some of the characters in this tier below their S-Ranked counterparts, but the game is like that. Even though they are some of the strongest characters in the game, they lack either the frame data or a bit of power compared to the ones on the S-Tier. Don't worry though, they can dominate the arena with the same glamour.
Sabo
Sasuke Uchiha
Gon Freecss
Vegeta
Asta
Dragon Shiryu
Izuku Midoriya
B-Tier
Who would have thought that we would find Goku anywhere else than the S-Tier? Well, he is here. Like most characters on this list, they are still great characters that can deal great damage and don't have many bad match-ups. That being said, how easy it is to deal the damage, or their zoning capabilities are keeping them from being anywhere higher on this list.
Goku
Hisoka
Rukia Kuchiki
Yugi Moto
Monkey D Luffy
Boruto Uzumaki
Cell
Dai
Kakashi Hatake
Kenshiro
Kenshin Himura
C-Tier
If you like these characters you can keep playing them but be take note that they are not the best possible options. Sure Sanji might be a beast in One Piece, but here he is lacking the juice that would rank him any higher. The same goes for all of the characters in this tier.
Sanji
Marshall D Teach
Killua Zoldyck
Kurapika
Yusuke Urameshi
Boa Hancock
Dio
Jotaro Kujo
D-Tier
As we said, this list is for you to avoid the characters that are not very favored at this state of the game. Well, we have reached these characters. Of course, they feel satisfying to play (plus we have some bonding from their manga with most of them) but the truth is the truth. They are not good. They have bad frame data and can be easily punished by stronger characters.
Pegasus Seiya
Ryo Saeba
Sosuke Aizen
Toguro
Trunks
[insert-ad]
LOL-Tier
Somebody had to be at the bottom of this list. Bottom means that you should never, EVER, pick these characters. They have no good match-ups and all their mix-ups are disappointing, to say the least. Don't be tempted by their manga. They are not worth it.
Kaguya Otsutsuki
Piccolo
Renji Abarai
Roronoa Zoro
Which characters have the highest base stats in the Jump Force?
While our tier list takes every single factor into consideration, there is a difference between certain characters are placed and their base stats. Here we rank the top 10 characters by their individual base attack, health and ability stats.
Top 10 characters by Base Attack
Makoto Shishio
Vegeta
Frieza
Sasuke
Sosuke Aizen
Killua Zoldyck
Jotaro Kujo
Toguro
Roronoa Zoro
Yugi Moto
Top 10 characters by Base Health
Blackbeard
Toguro
Naruto Uzumaki
Boruto Uzumaki
Asta
Yusuke Urameshi
Ryo Saeba
Kenshiro
Deku
Piccolo
Top 10 characters by Base Ability
Ichigo Kurosaki
Gaara
Gon Freecss
Naruto Uzumaki
Hisoka Morow
Sanji
Killua Zoldyck
Dragon Shiryu
Vegeta
Makoto Shishio
Who is the best character in Jump Force?
At the top of Jump Force stands Ichigo. Ichigo puts to shame the likes of Goku and Luffy. Ichigo moves at a breathtaking speed, while the Soul Reaper's attacks have a generous range for a swordsman.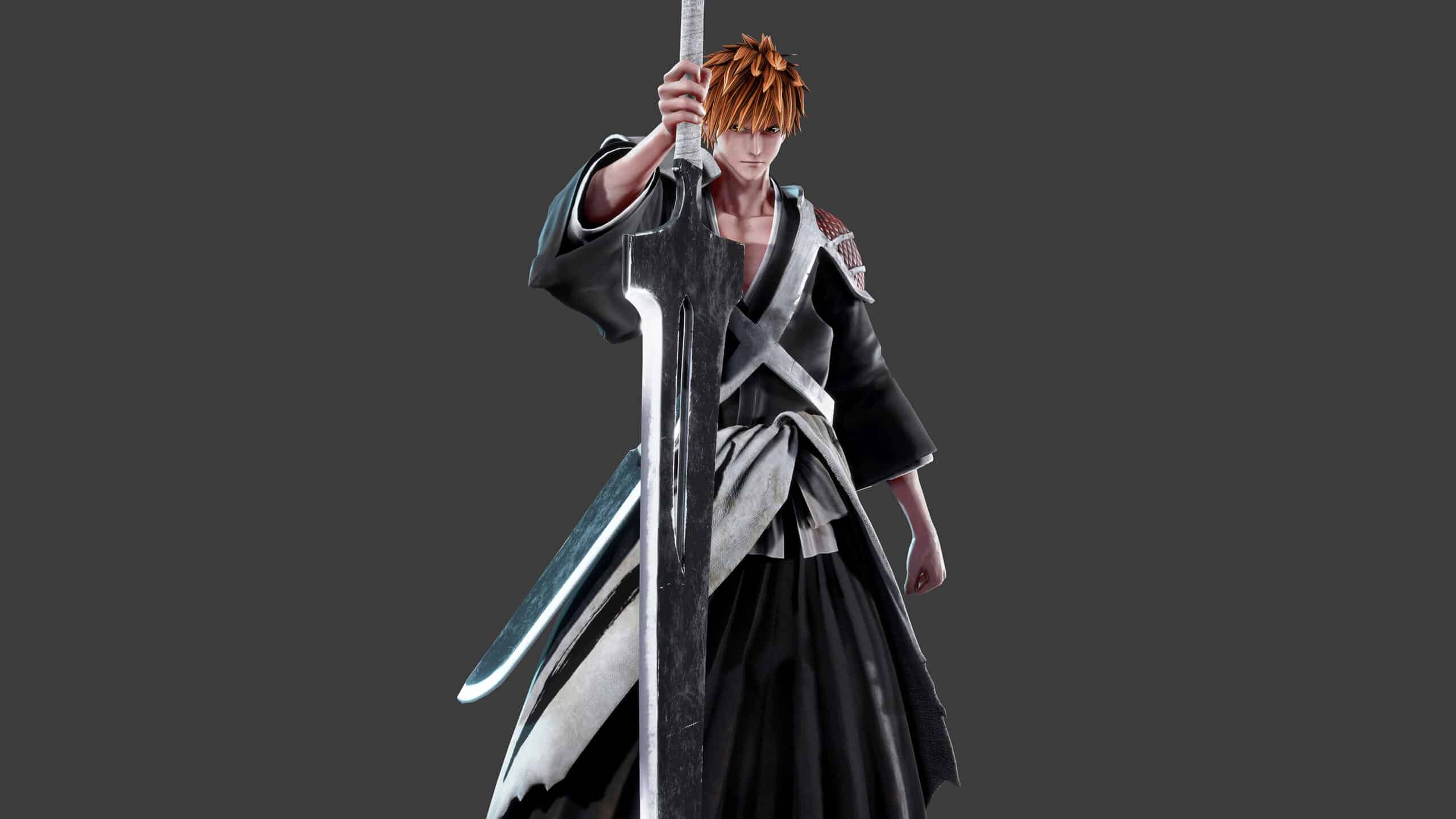 Compared to the majority of the roster, Ichigo is among the few fighters who truly benefit from Awakening, as a full charge transforms his appearance and grants a speed boost. Ichigo's Awakening Move can only be side-stepped and not blocked, which is easier said than done when executed after a combo.
[insert-ad]
Top 5 Ultimate Abilities in Jump Force
You might be surprised but some of the characters that are not that high in our list, tend to have some of the best ultimate abilities in the game. So we decided to give you our picks for which ultimates seem to be the most effective in the game. You might be surprised by some ultimate abilities, but bare with us. They are not that crazy.
1. Takemikazuchi-no-Kami (Sasuke)
Using one of the highest forms of Fire Release seems to be about right for Sasuke to use as his ultimate. This move is extremely iconic for him because it also utilizes black flames. Combining Amaterasu flames while trapping his opponent in a Chibaku Tensei and charges towards it. The result? A giant explosion.
2. Final Flash (Vegeta)
If you haven't watched Dragon Ball, we would recommend you to do it. You will understand why Vegeta is such a strong character in the Dragon Ball universe. In the jump force he is lacking a bit in power since he doesn't have great mix ups and his attacks don't pack a lot of power. What is preventing him from being at the bottom is his ultimate, Final Flash. This super strong beam is a death sentence if you don't dodge it. So make sure you don't get hit by it.
3. Gear Fourth (Luffy)
We highly recommend you watch One Piece. Then you can understand why the captain of the Straw Hats is as powerful as he is. If you add to his high damage attack and low frame values, Gear Fourth, you have the recipe for destruction. Good luck running away from Bounce Man. (spoilers, you can't)
4. The Billion-Fold World Trichiliocosm (Roronoa Zoro)
Zoro might not be considered an S-Tier hero at the moment, but there is not doubt that his ultimate ability is probably the strongest one in the game. You can deal a lot of damage pretty fast, without giving the enemy the time to recover. There is almost no way that a player can dodge this ability. Of course you need to use it with caution because if you miss you are wasting a lot of your damage potential.
5. Shin Tensa Zangetsu (Ichigo Kurosaki)
It's time for Ichigo to shine by using his ultimate move; of course he's going to use the most powerful weapon he has: Zangetsu. With his sword, he's able to slash through his enemies in a few effective moves. It's incredibly quick, so you'll want to keep an eye out for it.
Conclusion
If you are a lover of anime and manga, then we are sure that it will be hard to stop picking your favorite character, even if they are at the bottom of this Jump Force Tier List. If you are looking to start winning more consistently even at the cost of picking a hero that you don't love so much, then study our list and choose your main character to play from the top tiers.

When you think of it, I am just a nameless voice in your head that is giving you instructions on how to pick a game. Maybe you shouldn't listen to me at all. 😛

We hope you found this list useful! If so, then check out our Apex Legends Tier List for more!

<![CDATA[ */ var zbjs = {"ajaxurl":"https:\/\/gaminggorilla.com\/wp-admin\/admin-ajax.php","md5":"d8e8b24d2fa18d2999e0fddcdd418586","tags":[],"categories":["Guides","Tier Lists"]}; /* ]]>