Samsung Galaxy J3 Luna Pro Review
The Galaxy J3 Luna Pro is a cheap Samsung phone, but is it a smart buy in 2020?
While the brand Samsung needs absolutely no introduction, we must remember not all of their smartphones are flagships. The J lineup was first introduced in 2015 and it officially got discontinued in 2019 with the launch of the Galaxy A-series line. The Galaxy A smartphones replaced Galaxy J phones, but some phone carriers still manufacture J models.
Take for instance the one manufactured by Tracfone – the Samsung Galaxy J3 Luna Pro. In our review, you will learn everything about this smartphone, from pros and cons, to specs and details about hardware, software, cameras and more.
Samsung Galaxy J3 Luna Pro: Pros and Cons
+ Pros: light and comfortable to hold, removable battery, affordable
– Cons: only 1.5 GB RAM, mediocre cameras
The Galaxy J3 Luna Pro is actually just a Galaxy J3 Pro, Luna being added by Tracfone to differentiate it from the unlocked version. Looking at the specs detailed below, you will notice that the 2017 smartphone was offering solid hardware and software for the price it was asking at launch. Now in 2020, the Galaxy J3 Luna Pro is under $50, and for a phone with a touchscreen and the reliability that comes with the brand, along with the ability to browse the internet and spend time on social media, we think it's still an okay deal. For those looking for a newer smartphone, the Galaxy J3 Luna Pro is definitely not for you.
Samsung Galaxy J3 Luna Pro: Technical Specifications
Display: 0-inch (127 mm) HD, TFT, 1280 x 720 pixels,
Processor: 4 GHz Samsung Exynos 7570 (quad-core)
RAM: 5GB
Storage: 16GB (expandable via microSD)
OS: Android 6.0 Marshmallow (upgradable to 7.0 Nougat and 8.0 Oreo)
Camera: 5MP (rear), 1080p video recording; 2MP (front)
Battery: 2600 mAh (removable)
Features: 5mm headphone jack, 4G LTE, WiFi, Bluetooth 4.2
Dimensions: 141 x 70 x 8.6 mm
If you don't mind missing out on Android 9.0 Pie or Android 10, the Galaxy J3 Luna Pro is not a bad choice. The smartphone is good enough for those only using it to make phone calls, send messages or browse the internet. Do not expect it to show great performances in terms of cameras either. Let's take a look at the specs in detail.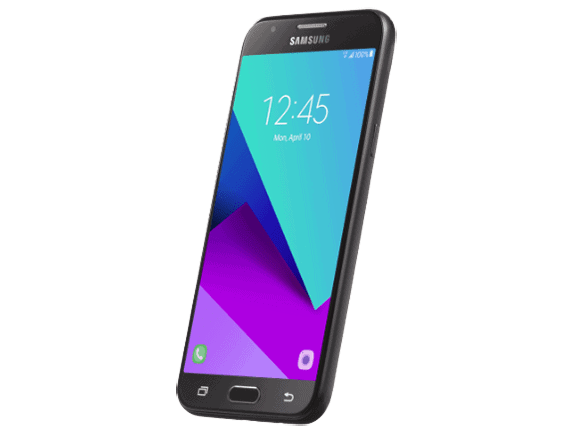 Samsung Galaxy J3 Luna Pro: Design and Display
The Galaxy J3 Luna Pro has a plastic body and metal frame, which is why it is so lightweight. There's the usual physical home button all phones in that generation had.
The images on the Galaxy J3 Luna Pro look good enough, having a 24-bit color depth. However, images taken with this camera will not look great on this phone, and that is because of the underwhelming camera capabilities, especially in low-light conditions.
Samsung Galaxy J3 Luna Pro: Hardware, Software, Cameras and Performance
With only 1.5 GB RAM on this smartphone, do not expect to get too much performance. Multitasking or gaming are out of the question. Light games might work, but load times will be noticeably slow.
The Galaxy J3 Luna Pro was launched with Android 6.0 Marshmallow, meaning it can be upgraded up to Android 7.0 Nougat and 8.0 Oreo.
The cameras are not really this phone's great features. With only 5MP on the rear and 2 MP for the selfie camera, compared with today's technology, the Galaxy J3 Luna Pro is not even worth using – note that in 2017, it was average.
In terms of battery life, with the quad-core Exynos processor, the battery lasts for more than a day since the processor is power efficient. The low RAM contributes to the long battery life, so the Galaxy J3 Luna Pro can go up to 404 hours of standby.
Samsung Galaxy J3 Luna Pro: Conclusion
The Galaxy J3 Luna Pro has been and still is a budget phone that comes with great features (for a phone from 2017). Nonetheless, in 2020, that 1.5 GB RAM is way too low, not to mention the cameras and the aged Android OS. Nonetheless, the Galaxy J3 Luna Pro is a bargain if you get it at under $50.

If you're looking for a budget phone from Samsung and still want something newer, you should look for a newer smartphone, such as one from the recent Galaxy A lines.

<![CDATA[ */ var zbjs = {"ajaxurl":"https:\/\/gaminggorilla.com\/wp-admin\/admin-ajax.php","md5":"d8e8b24d2fa18d2999e0fddcdd418586","tags":[],"categories":["Hardware"]}; /* ]]>