be quiet! Straight Power 11 650W Review
Be quiet! is a German company that mainly produces power supplies, PC cases, and PC Coolers.
be quiet! has just released its latest PSU titled the Straight Power 11 PSU. It boasts quite a few impressive specifications that we will look into a bit.
Over the years, be quiet! has slowly made its way into other markets and has a stronger and stronger presence outside of Germany. This company is making huge strides to get its products to North America and other countries. Their products have always been quality, and we will see how the Straight Power 11 PSU holds up to that quality control!
The Straight Power 11's spec list is dressed to impress. The PSU comes with Silent Wings 3 135mm fan, ensuring that this thing will stay quiet when it is running. It is in their name, after all. It even uses a 6-pole fan motor, which will reduce any electrical noise you would get with other PSUs. The design of Straight Power 11 is funnel-shaped, allowing for impressive airflow into the system itself. The inside of the Straight Power 11 is where the magic happens, and with its impressive wire-free design, it ensures advanced cooling and overall longevity of the PSU.
It features 80 PLUS Gold efficiency, and you will even end up getting a 5-year manufacturer's warranty when purchasing the Straight Power 11. That is to say, if you happen to get inside the Straight Power 11, it will break your warranty, so that is not recommended.
Any problems the Straight Power has, it is best to contact be quiet! themselves to see if they have a solution.
be quiet! Straight Power 11 650W Testing
Putting it to the Test
The Straight Power 11 PSU has a fairly simple setup process very similar to other PSUs on the market. It comes with all of the necessary cables to start getting power to other components of your computer. The packaging comes with zip-ties to get your wires neatly into your case as there are many cables to plug up. Overall, it took around 30-40 minutes to fully install this power supply into my already built PC. This includes taking out my old PSU. If you are looking to upgrade to a new power supply, then the Straight Power PSU will make it super simple to set up and plugin to your computer. After plugging it into my PC, everything was running perfectly fine.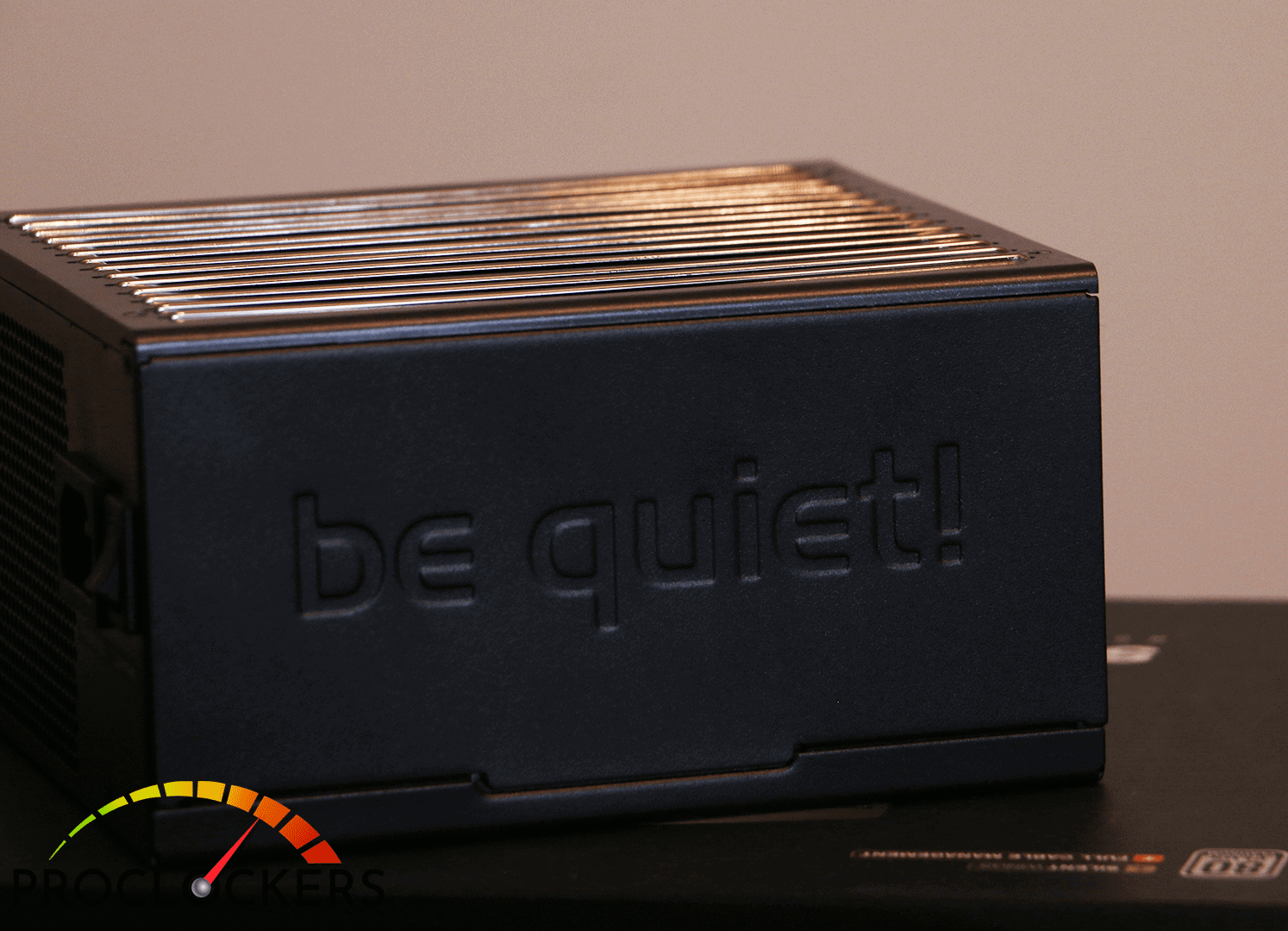 Going Wireless
One of the newest features in the Straight Power !! PSU is the wire-free design on the inside of the actual PSU itself. (Note: if you do take apart the PSU, you will void any warranty on the product). This makes the inside of the PSU seem very clean and neat, which comes across as great quality control from be quiet! As stated on the be quiet! Website the wireless design "The Straight Power 11 650W is wire-free on the DC side inside the PSU body. This results in improved cooling airflow and less signal disturbance, simply because of a lack of wiring, and ultimately pushes the lifetimes of the components to a maximum."
How Quiet is Be Quiet?
With every be quiet! product there is always the question of just how quiet is it? In my experience with Straight Power 11, it is substantially quieter than my old PSU. This is likely due to the Silent Wings 3 fan that has been put inside the PSU. This knocks out any remaining white noise that may have been coming from the PSU and is one of the first PSU I've seen on the market to eliminate electrical noise as the Straight Power 11 does. This, along with the wire-free design and optimized airflow, the Straight Power 11 can barely be heard, and you really have to isolate it to hear anything coming from it. In all, when this thing is on your PC, you will likely forget you have it installed due to how silent it really is!
Overall
Overall the Straight Power 11 is a great power supply and gets the job done. There are several different models available, so if you want more power, you have the option of upgrading. If you are in the market for a new PSU or are simply building your first PC, I would highly recommend going with be quiets! Straight power 11 as your PSU. I would also recommend looking more into be quiet! in general, as they are making great strides to become more relevant in the PC Hardware scene outside of Germany. Great job be quiet!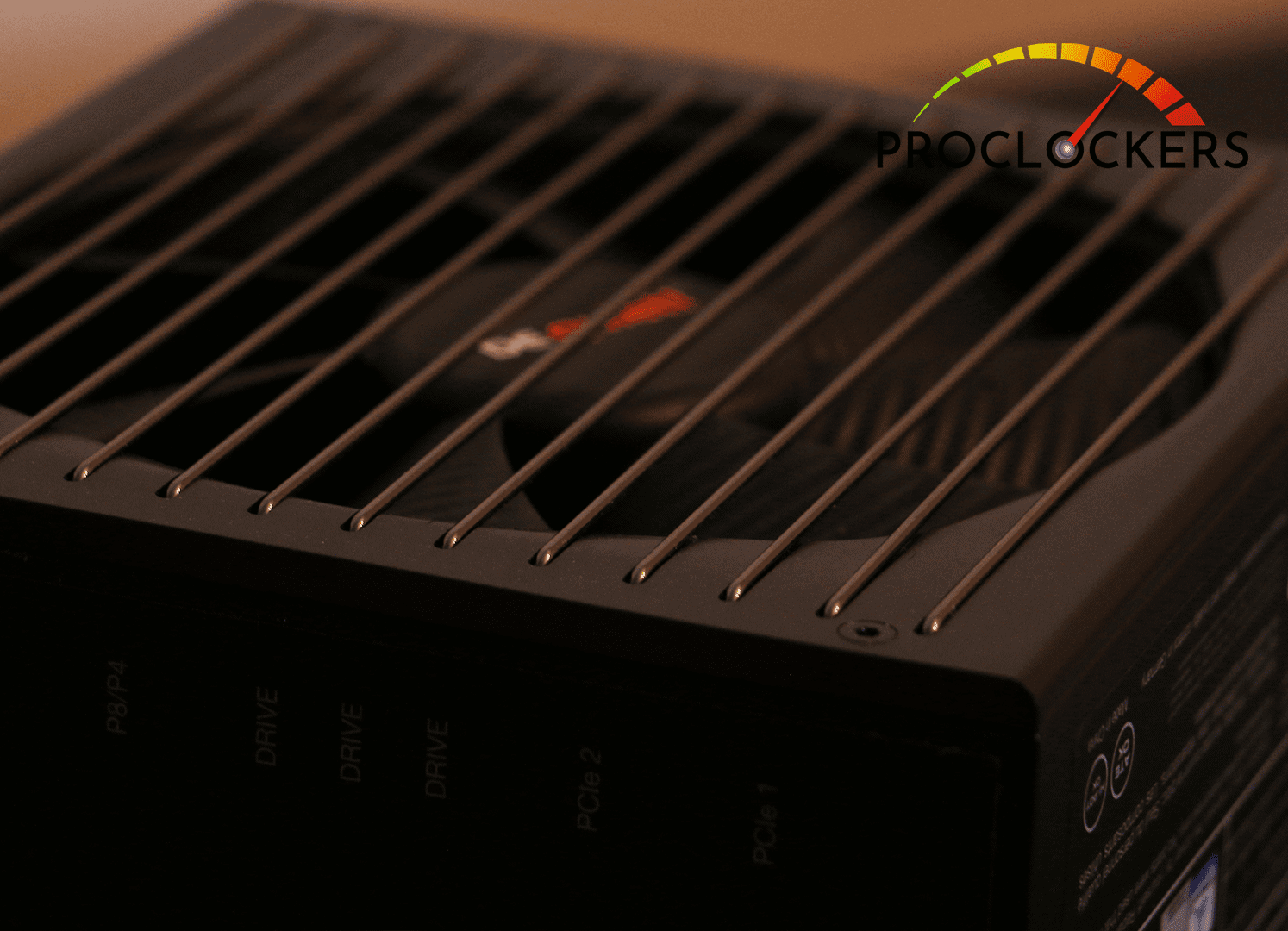 <![CDATA[ */ var zbjs = {"ajaxurl":"https:\/\/gaminggorilla.com\/wp-admin\/admin-ajax.php","md5":"d8e8b24d2fa18d2999e0fddcdd418586","tags":[],"categories":["Hardware"]}; /* ]]>