How to Fix a Missing NVIDIA Control Panel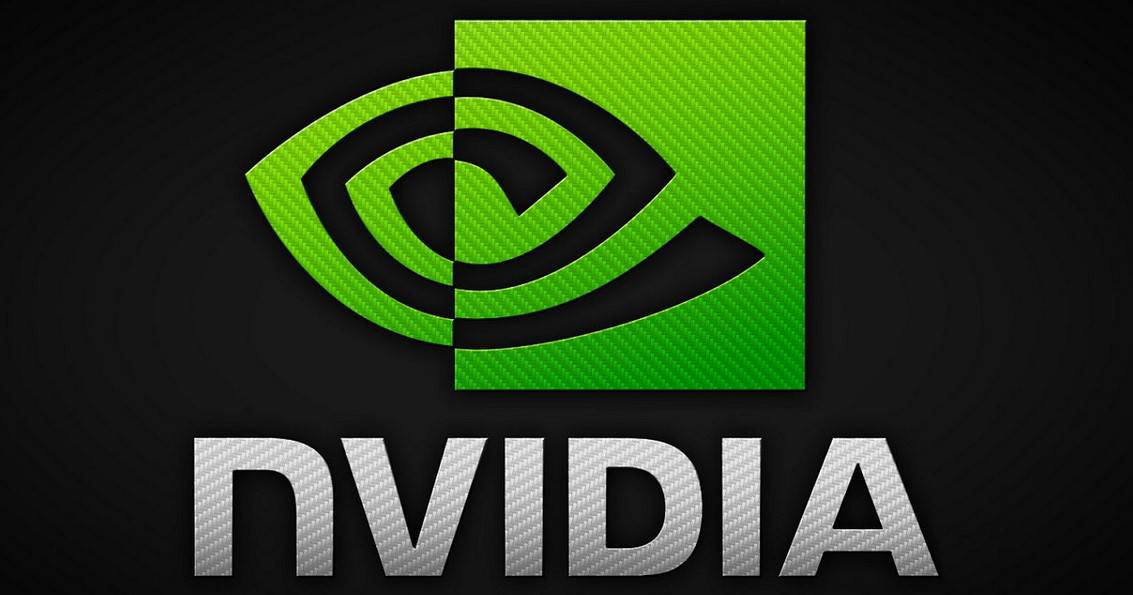 Missing a NVIDIA Control Panel? Here's how to solve this issue.
The control panel from NVIDIA allows users to control the NVIDIA graphics card's properties. Sometimes, the control panel is no longer showing, and many users have reported that they can't find it in Start Menu either. For some users, the NVIDIA Control Panel simply disappeared from their Desktop or the Desktop Context menu.
The missing NVIDIA control panel may be a result of a missing registry subkey and values, a random error, or a faulty graphics card driver, resulting from a recent update.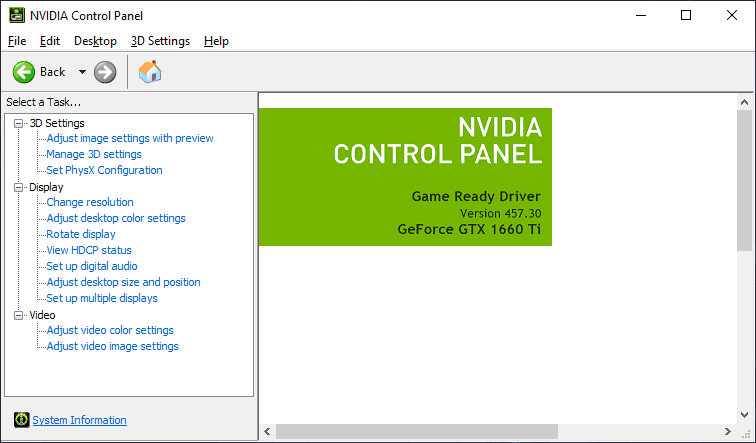 Here are a few ways to solve this issue:
1. Restart NVIDIA Services
If you cannot find the NVIDIA Control Panel in your Desktop Context menu or System Tray, you will need to restart NVIDIA services.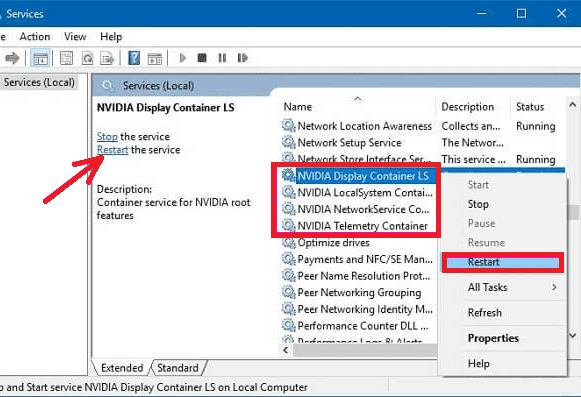 Step 1 – Press Windows + R keys to open Run and type services.msc then press Enter.
Step 2 – Look for every name that starts with NVIDIA, select them and click on the Restart button you see highlighted on the left side. If the service shows that it is not running, right click on it and click Start.
You may get Error 14109 telling you that windows cannot start Nvidia Display Container Service. Here's how to fix it:
Step 1 – Right click on Start button and open Device Manager, then expand Display Adaptors.
Step 2 – Right click on NVIDIA GeForce (+ whatever your GPU is called) and select Uninstall device.
Step 3 – Restart your PC.
If this method didn't help, here's another solution:
2. Nvidia Control panel may be hidden
You may first want to check whether the Nvidia Control panel is hidden or not. This usually happens when the NVIDIA graphics card software is updated.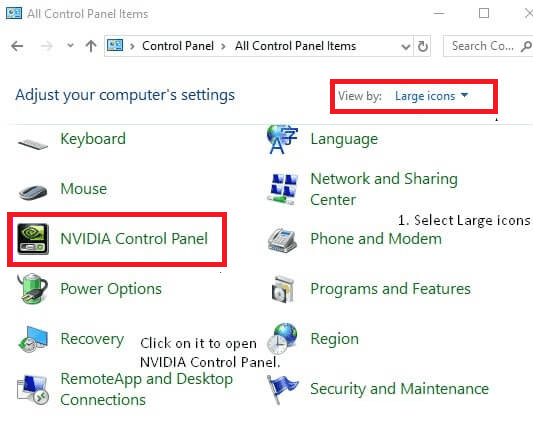 Step 1 – Press Windows + R keys and write Control, then press Enter.
Step 2 – Choose the option View by: Large icons and double click on the NVIDIA Control Panel option.
Step 3 – Go to Desktop (or View) and select Add Desktop Context Menu and Show Notification Tray Icon (if you also want to see the control panel in System Tray).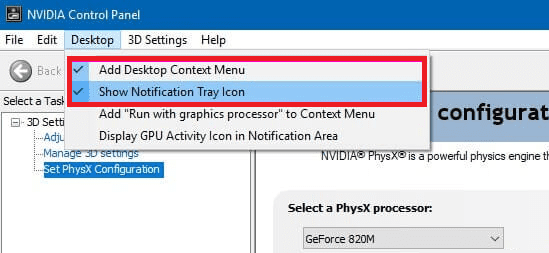 Step 4 – Go to your Desktop, right click anywhere and see if the NVIDIA Control Panel has appeared.
3. Launch NVIDIA Control Panel manually
Although this is not a permanent fix, you can launch the control panel manually and create a desktop shortcut so you can access NVIDIA Control Panel anytime.

Step 1 – Open My Computer and go to C Drive folder.
Step 2 – Open Program Files folder and go to NVIDIA Corporation folder. If there is none, look for it in the Program Files (x86) folder.
Step 3 – From the NVIDIA Corporation folder, open the Control Panel Client folder.
Step 4 – Look for the file nvcplui, right click it and choose Run as administrator.
You can also make a desktop shortcut by right-clicking nvcplui and choosing Send To -> Desktop (create shortcut).
You can also try to reinstall reinstall Nvidia Control panel by following the next steps:
4. Reinstall Nvidia Control Panel
Head over to the Microsoft Store and look for Nvidia Control panel App. Here's how you can easily do it: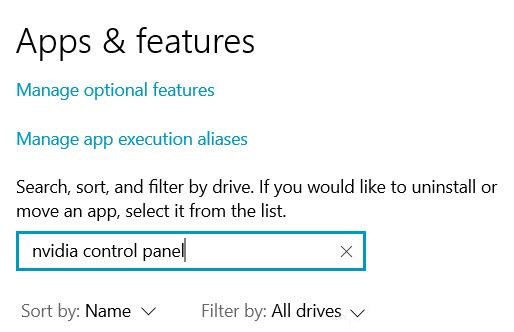 Step 1 – Click on Start button and head over to the Settings (the gear icon).
Step 2 – Click on Apps and search in the left menu for Nvidia Control Panel.
Step 3 – If there is an Nvidia Control Panel installed, uninstall it so you can properly install it.
Step 4 – Head over to the Microsoft Store and install this app from Nvidia: Nvidia Control Panel.
Still having issues? There are a few more fixes that users have reported to be working:
5. Nvidia Control Panel – Nvidia Support Tells Users to Try This Fix
According to a guide from Nvidia Support, if the error persists, you can try this solution: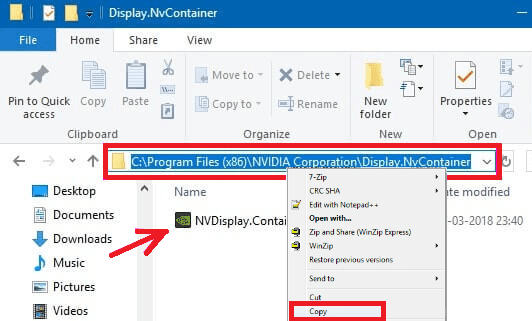 Step 1 – Open My Computer -> Program Files (x86) -> NVIDIA Corporation -> Display.NvContainer.
If there is no NVIDIA Corporation folder in Program Files (x86), try Program Files and follow the same path.
Step 2 – Inside the folder Display.NvContainer, look for a file with the same name. Right-click it and press Copy.
Step 3 – Press Windows + R keys, and write shell:startup, then press Enter.
Step 4 – In the folder that opened, right click and Paste the Display.NvContainer file that you copied earlier.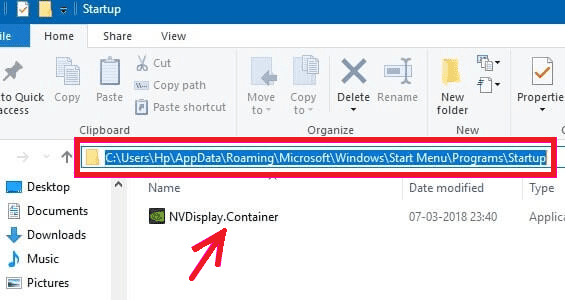 5 – Right click on the pasted Display.NvContainer file and select Properties.
Step 6 – From the Properties window, go to the tab Compatibility and tick Run this program as administrator. Click OK to apply this setting.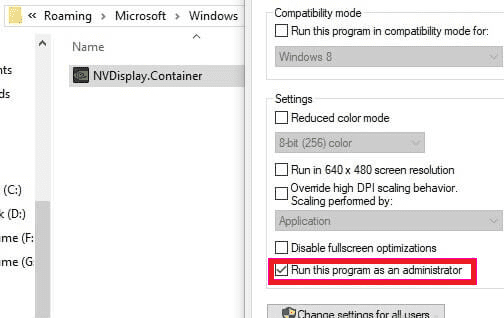 Restart your PC and you should see the missing NVIDIA Control Panel both in the desktop context menu and system tray. If that didn't work, then there are two last solutions:
6. Either Update or Reinstall NVIDIA Graphics Driver
Something must be wrong with the driver if none of the previous five solutions worked. This means that you must either update the NVIDIA Graphics Driver or reinstall it. First, try to update it.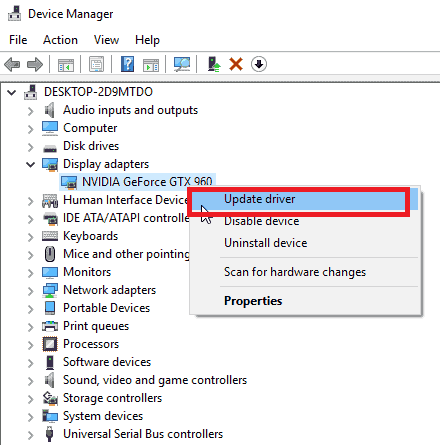 Step 1 – Press Windows + X key and click on Device Manager.

Step 2 – Look for Display adapters option and expand it to see the NVIDIA graphics card driver.

Step 3 – Right click on the driver and select Update driver.

Step 4 – A window will open and will ask you to choose from two options. Select Search automatically for updated driver software.

And if that didn't work, here's how to reinstall the NVIDIA Graphics Driver:

Step 1 – Press Windows + X key and click on Device Manager.

Step 2 – Look for Display adapters option and expand it to see the NVIDIA graphics card driver.

Step 3 – Right click on the driver and select Uninstall device.

Step 4 – After it has successfully uninstalled, download the driver from the official NVIDIA website here.

Note: You must select the proper information about your graphics card and the operating system your PC has before downloading the driver. After you download it, install it and restart your PC to see if the NVIDIA Control Panel is now showing up in the Desktop context menu and system tray.

We hope that you've found this information useful and through these troubleshooting tips, you've been able to restore your NVIDIA control panel.

<![CDATA[ */ var zbjs = {"ajaxurl":"https:\/\/gaminggorilla.com\/wp-admin\/admin-ajax.php","md5":"d8e8b24d2fa18d2999e0fddcdd418586","tags":[],"categories":["Hardware"]}; /* ]]>