Kingston HyperX Predator 3200Mhz DDR4 (2x8GB) 16GB Memory Review
Introduction
Kingston Technology launched the HyperX T1 memory series back in 2008. Soon afterwards, the HyperX T1 became legendary among the enthusiast community and for good reason. HyperX T1 modules featured massive blue heat spreaders that dissipated heat away from the memory chips, a necessity for overclocking. After a four year production run, Kingston to go back to the drawing board and design a new heat spreader with better thermal characteristics. So in 2012, the HyperX Predator was born.
The Kingston HyperX Predator DDR4 offer speeds from 3000 MHz to 3333 Mhz. They feature very high profile black aluminum heat spreaders with a total memory module height of 53.9mm. At 3200 MHz, the HyperX Predator DDR4 16GB kit I am reviewing today is the second fastest DDR4 memory kit that Kingston offers. There is no single thing that is subtle about the Predators.
A rather uncommon feature of the HyperX Predator DDR4 is the use of two different XMP profiles. The sample we'll be review here has Profile #1 is at the rated 3200 MHz speed, while Profile #2 is at 3200 MHz. If for some reason a user is not able to boot with Profile #1, they can select Profile #2 instead. Then the user can fine tune the memory from there.
Kingston's take on HyperX Predator
Prey on the competition
HyperX® Predator DDR4 memory has a fierce new heat spreader design in black aluminum for greater heat dissipation to optimize reliability. The heat spreader and PCB complement the look and design of the latest PC hardware, so you can dominate in HyperX style.
Predator DDR4 delivers blazing fast speeds up to 3333MHz matched with low CL15–CL16 latencies for extreme DDR4 performance, ultra-response multitasking and an overall faster system. It complements Intel's 6 and 8 core processors for faster video editing, 3D rendering and AI processing — and to keep you in the lead while gaming. It's available in 4GB–16GB modules and in dual and quad channel kits of 8GB–64GB; the kits are rigorously tested for guaranteed compatibility and performance.
Predator DDR4's Intel XMP-ready profiles are optimized for Intel's 100 Series chipset, X99 motherboards and Intel Core i7 HEDT processors for compatibility and the highest performance. XMP profiles are hand-tuned so end users can easily overclock their platforms for higher-performing frequencies and lower timings by simply selecting a profile, with no need for manual timing adjustments in BIOS.
HyperX Predator DDR4 keeps its cool even in a deathmatch and takes full advantage of the power efficiency brought by DDR4 for lower power consumption over DDR3. Less power draw results in less heat and higher reliability. HyperX Predator DDR4 is 100-percent factory tested at speed and backed by free technical support and legendary reliability.
Features and Specifications
Features
Aluminum heat spreader in fierce new look
The new dense heat spreader in black aluminum provides greater heat dissipation to optimize reliability. The heat spreader and PCB complement the look and design of the latest PC hardware, so you can dominate in HyperX style.
Extreme DDR4 performance
HyperX Predator DDR4 complements Intel's 6 and 8 core processors for faster video editing, 3D rendering, AI processing and of course, gaming. It's available in speeds up to 3333MHz and 4GB–16GB modules and in certified kits of 8GB–64GB rigorously tested for compatibility and performance.
Optimized for Intel 100/200 Series chipset and X99 motherboards
HyperX Predator DDR4 is designed for compatibility and the highest performance for Intel Core i7 HEDT processors along with the 100/200 Series Chipset and X99 motherboards. Hand-tuned profiles let users easily overclock and attain higher performing frequencies and lower timings.
Lower power consumption than DDR3
At 1.35V for all parts, HyperX Predator DDR4 takes full advantage of the power efficiency brought by DDR4 for lower power consumption over DDR3. Less power draw results in less heat and higher reliability.
Specifications
Capacities 4GB–16GB modules in kits of 8GB–64GB
Frequency Speed 3000MHz, 3200MHz, 3333MHz
CAS Latency CL15–CL16 > Voltage 1.35V
Operating Temperature 0°C to 85°C
Storage Temperature -55°C to 100°C
Dimensions 133.35mm x 42.2mm
Compatible with Intel 100 Series Chipset & X99 motherboards
Let's take a closer look on the next page.
Packaging, Unboxing, and a Closer Look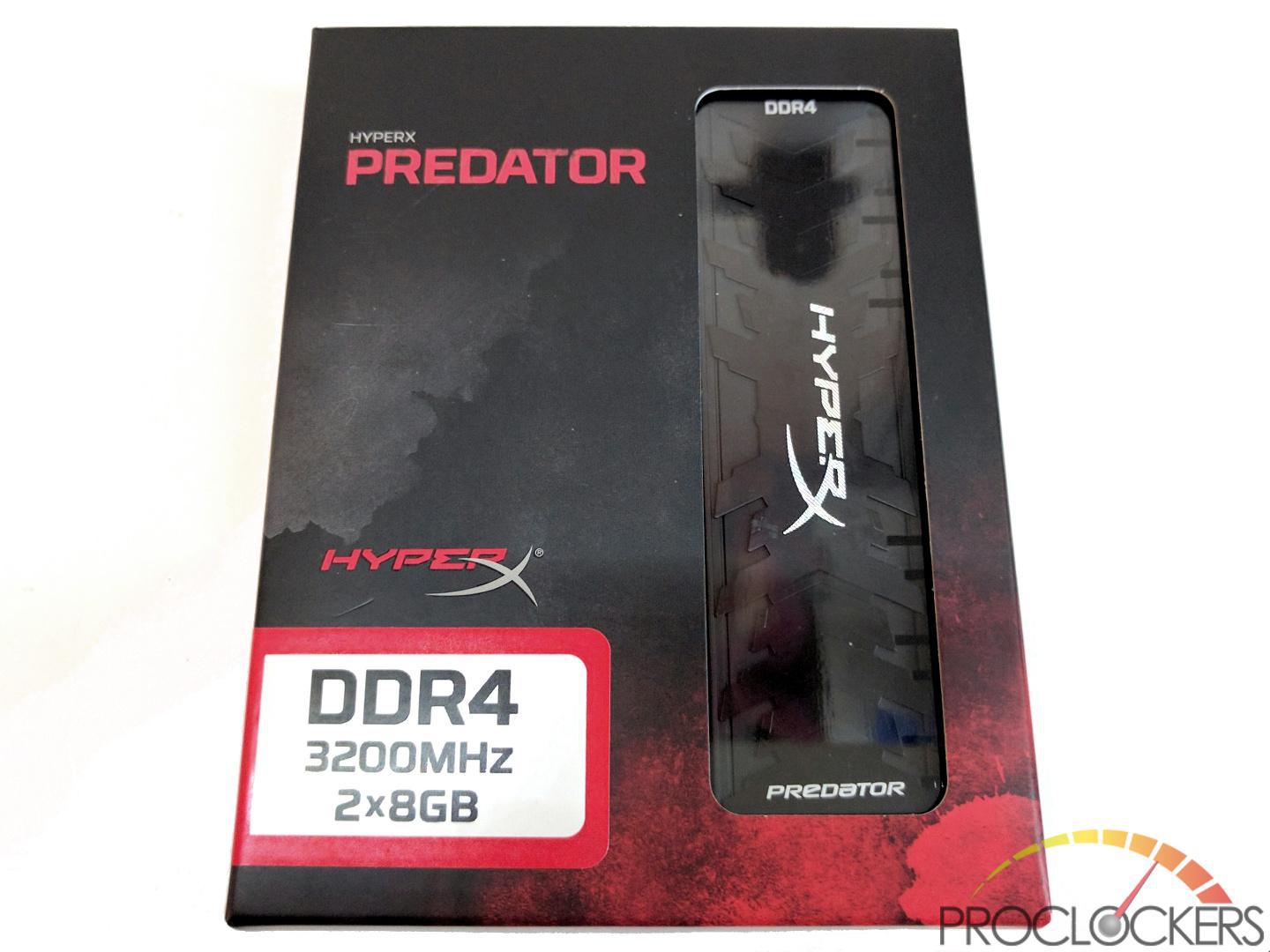 The Predators come in a black box with red trim. The capacity and speed are clearly displayed via a label on the front.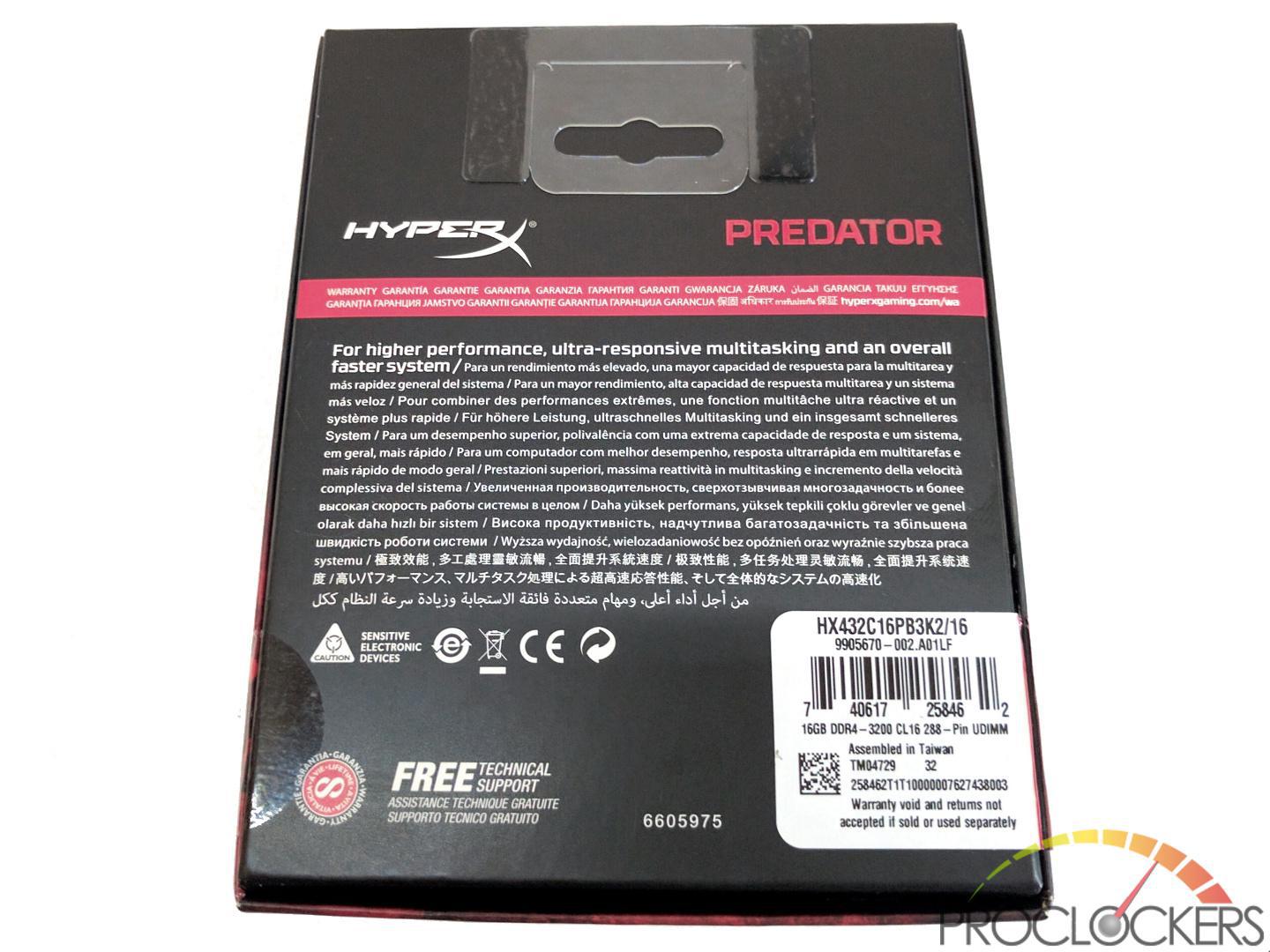 The rear of the box matches the front with the same label as the front displaying more detailed information.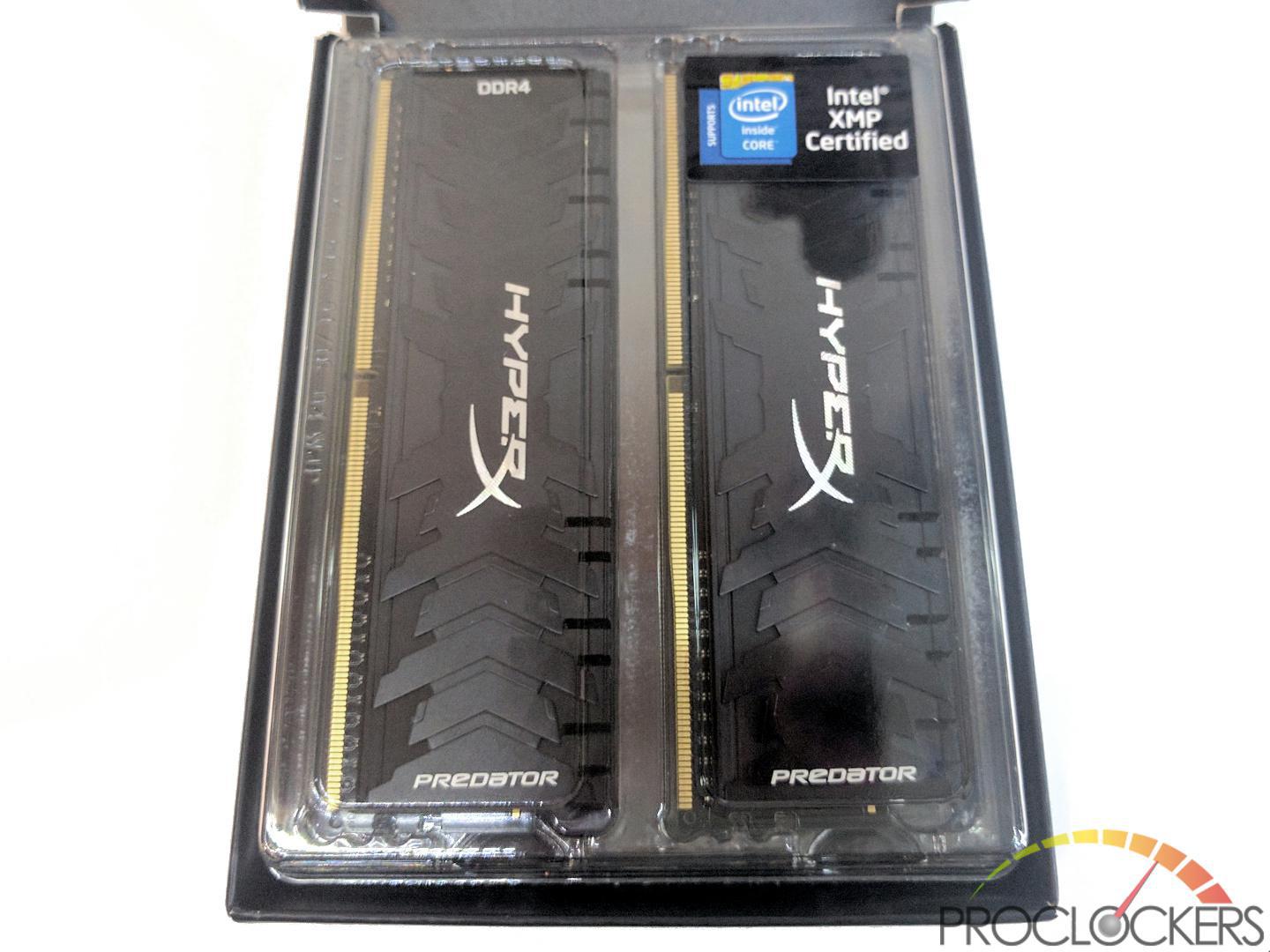 Once inside the box we are greeted with the memory.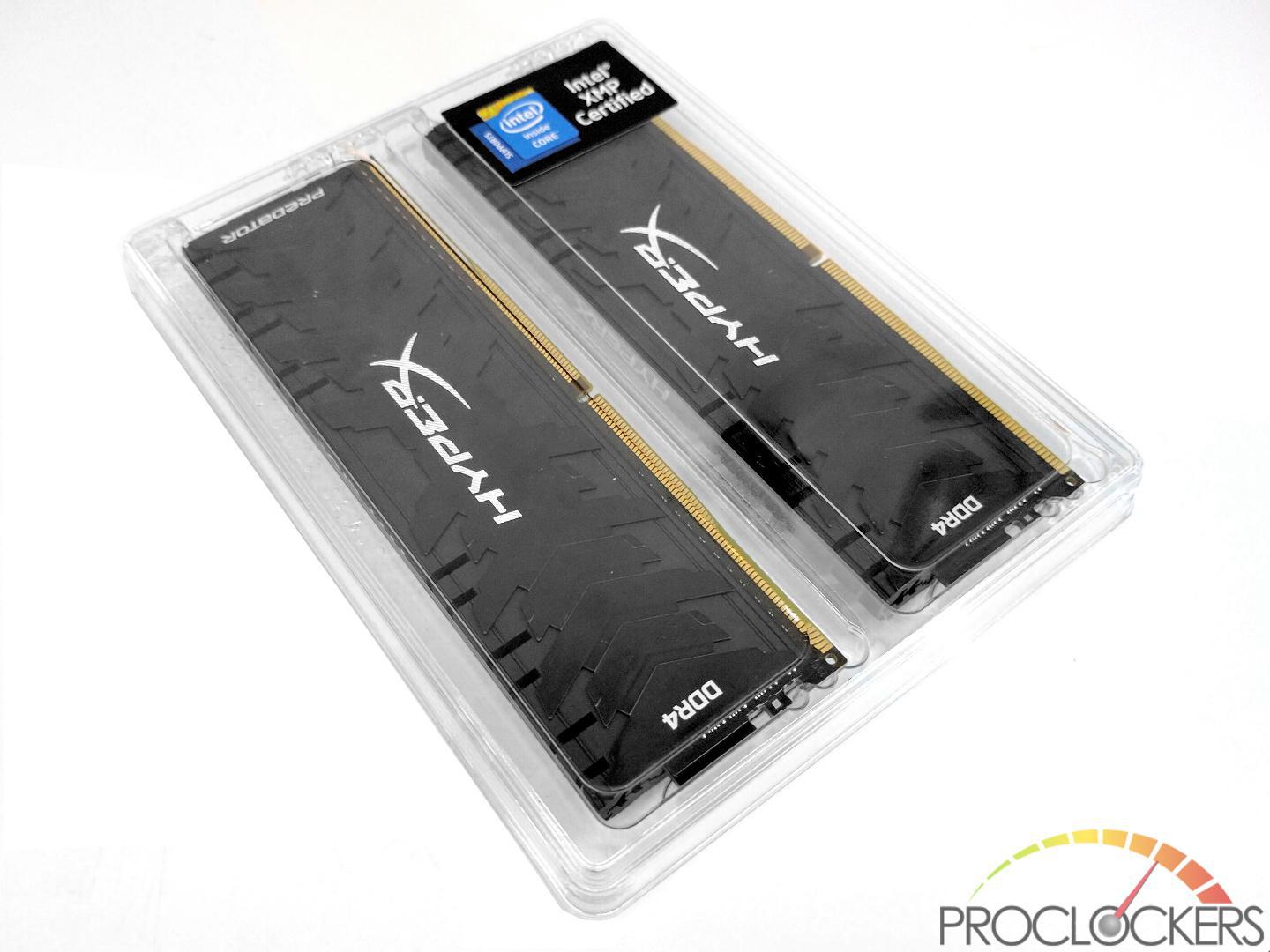 The memory is protected by a plastic tray.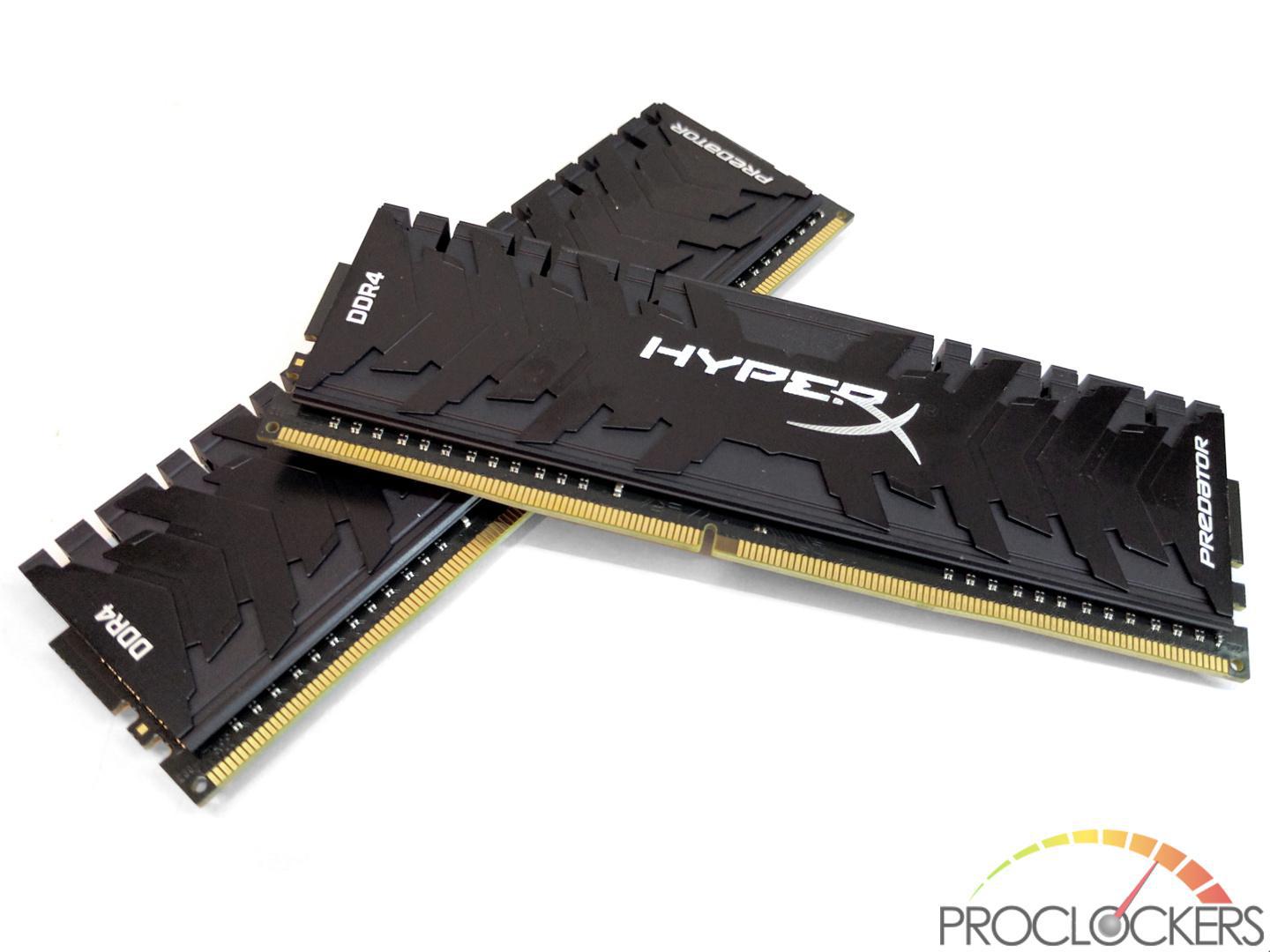 The HyperX Predator features one of the bolder designs we've seen for DDR4 memory.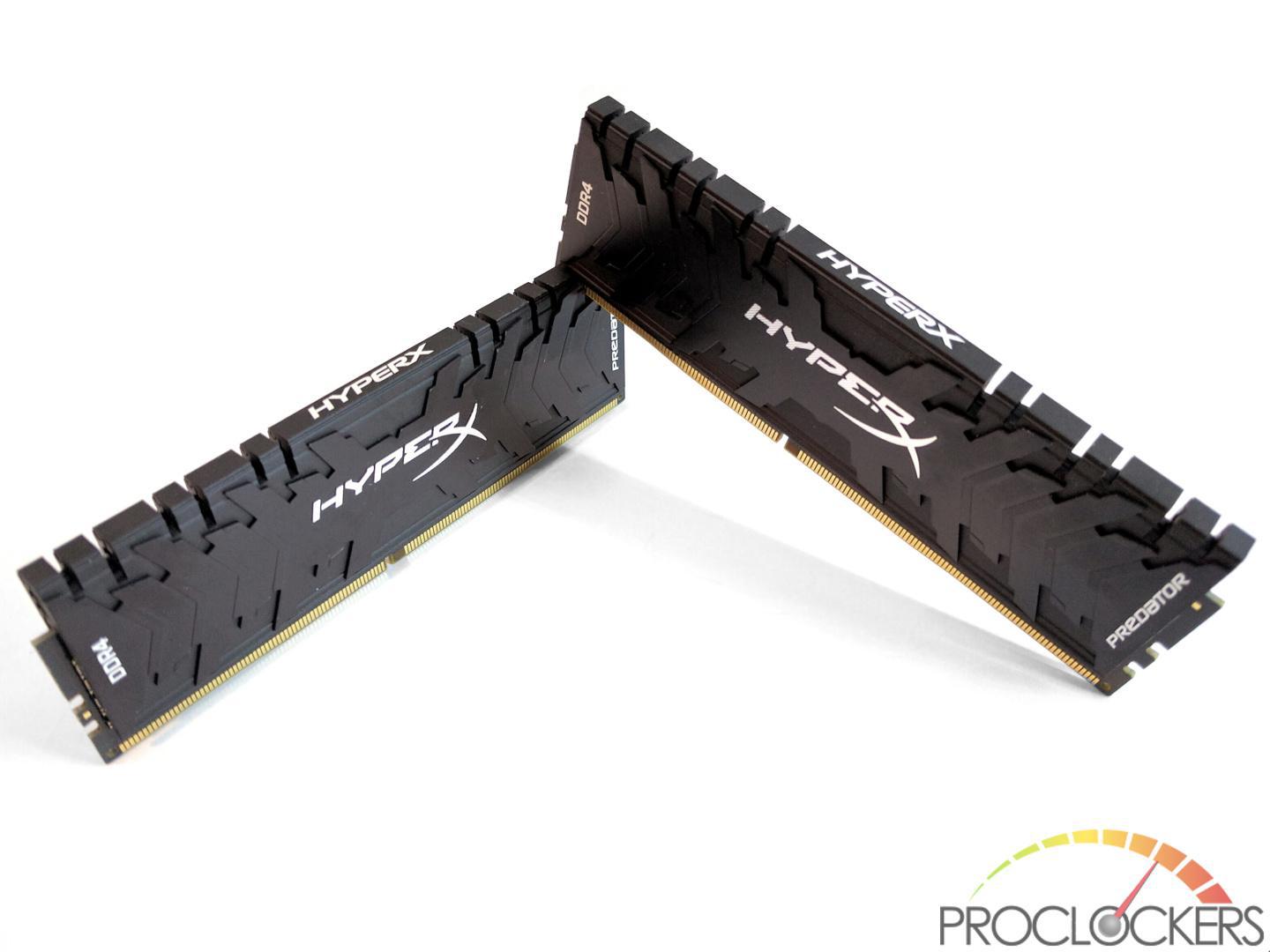 The HyperX Predator RAM features a black aluminum heatsink, a scalloped pattern accent, white printing, and a machined HyperX logo. The entire HyperX Predator DDR4 series feature black PCB's.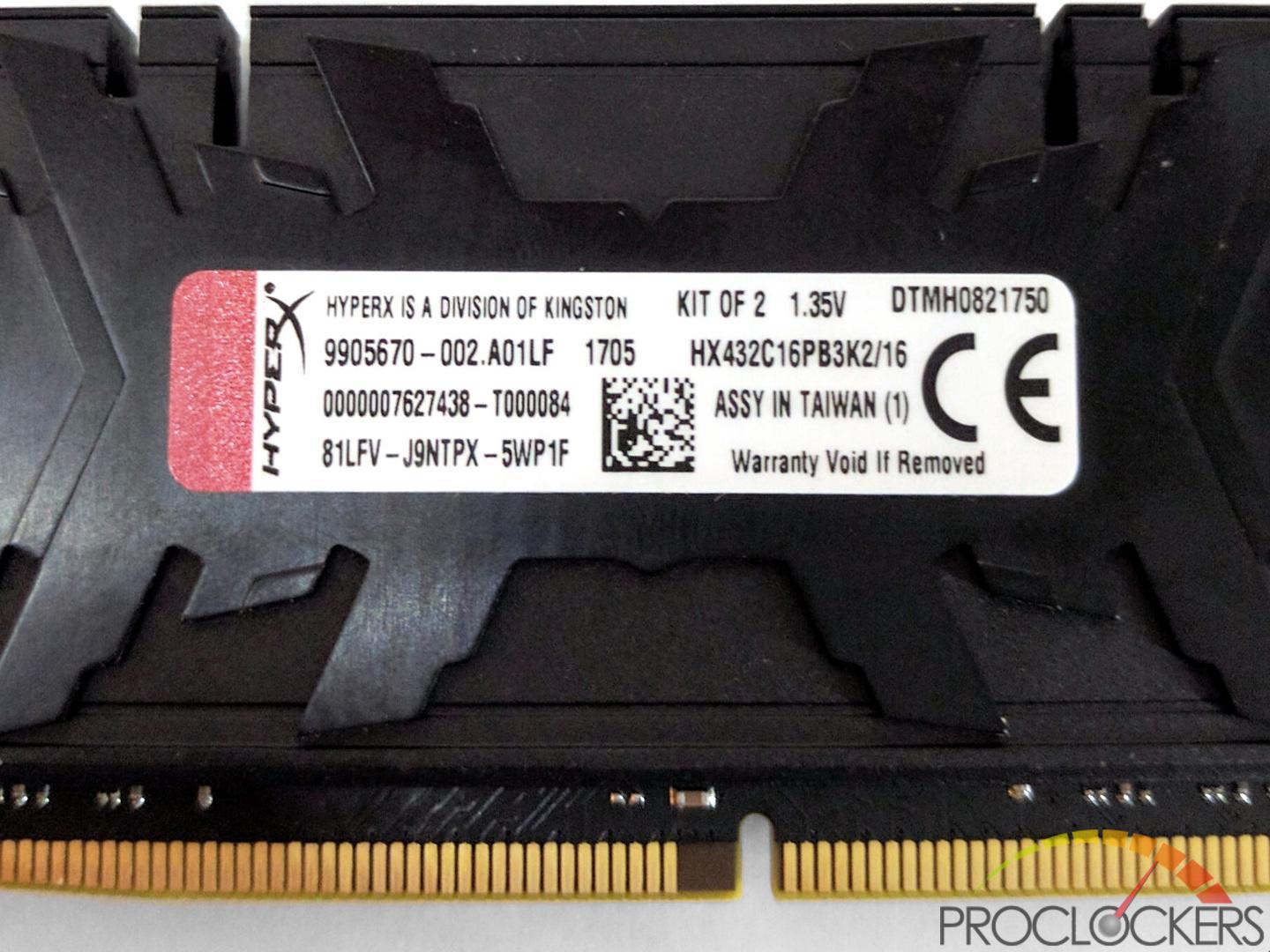 Standing at a touch over 42mm tall, the HyperX Predator should clear most air and water cooling solutions.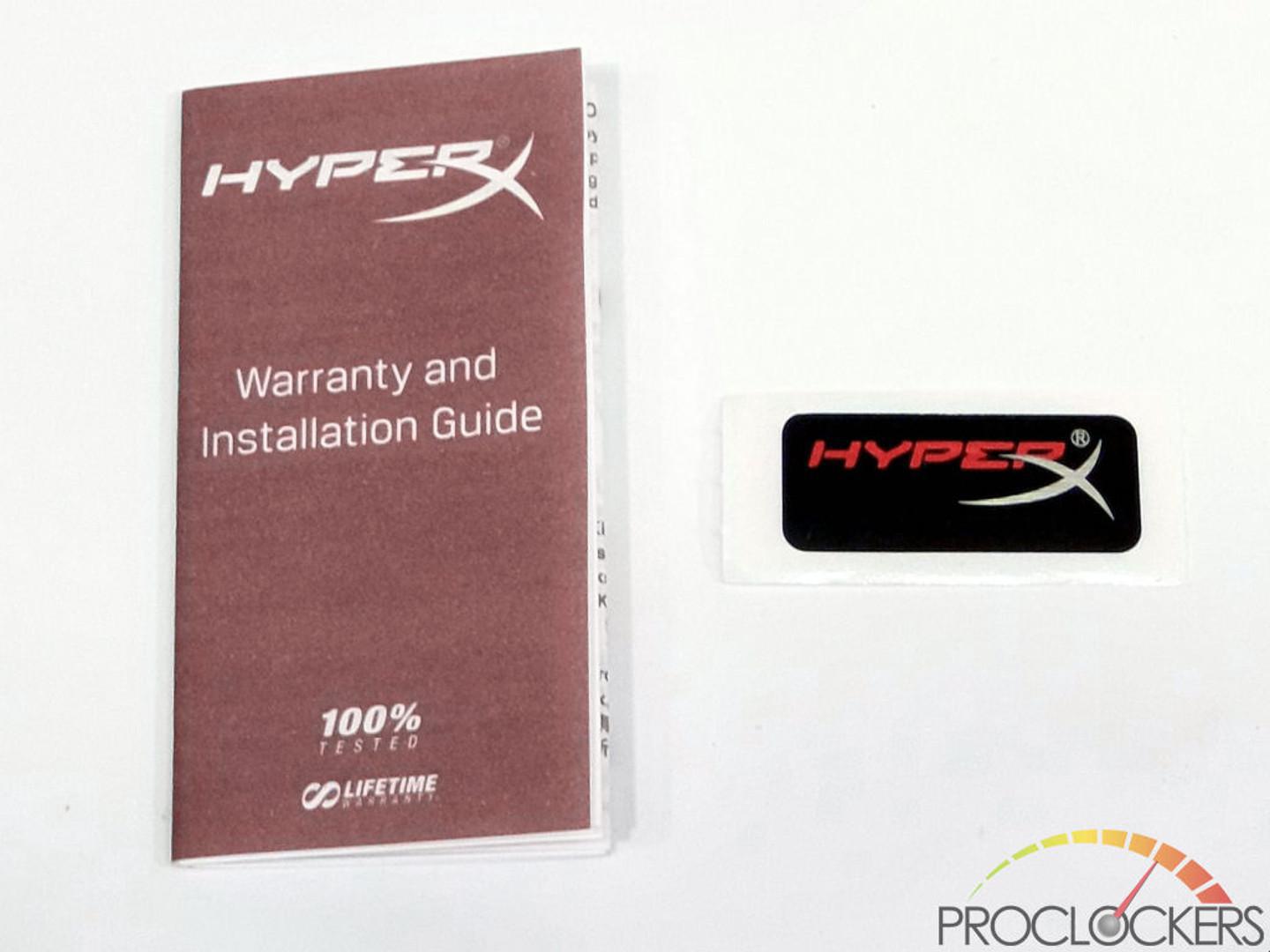 Each memory stick contains a labels identifying it.
System Configuration and Installation
System Configuration
Testing Hardware
MSI Z270 Gaming Pro Carbon Gaming
Intel Core i7 6700K Processor
PowerColor Radeon R9 285 TurboDuo Graphics Card
Crucial M550 256GB Solid State Drive
Spotswood Small Tech Station
XFX PRO850W XXX Edition 850w Silver Power Supply
Drivers
CPU Cooling:
Swiftech H320 X2 Prestige AIO
Testing Operating System:
Microsoft Windows 10 Home
Memory Benchmarks:
AIDA64 Engineer
Passmark Performance Test 8.0
SiSoft Sandra
Game Benchmarks:
Unigine Heaven 4.0 Pro
FutureMark 3Dmark
Metro: Last Light
Thief
Tomb Raider
Configuring the Bios
Configuring the RAM for my Intel based system is as simple as setting the XMP 1 profile in the BIOS. Once selected, the BIOS automatically configured the correct speed of 3200MHz and with timings of 16-18-18-36-2T.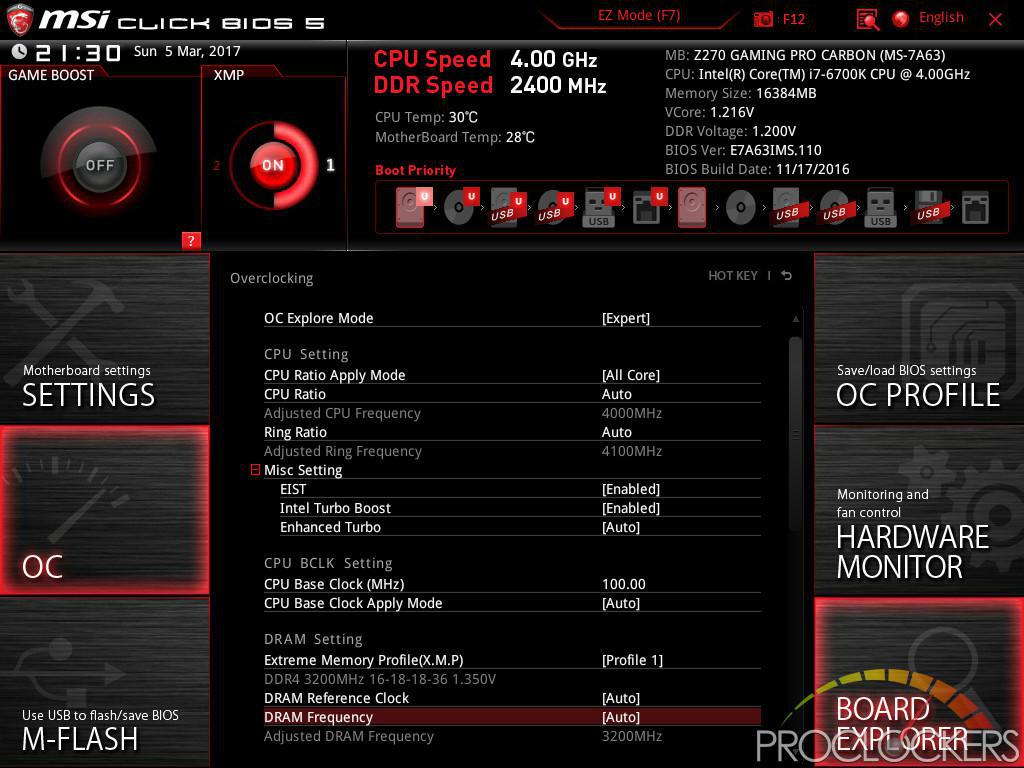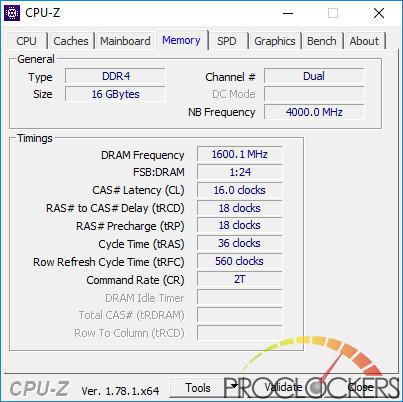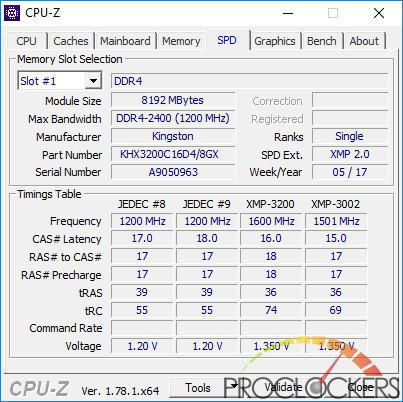 Performance Testing
AIDA64 Engineer Edition
"FinalWire Ltd. today announced the immediate availability of AIDA64 Extreme Edition 1.50 software, a streamlined diagnostic and benchmarking tool for home users; and the immediate availability of AIDA64 Business Edition 1.50 software, an essential network management solution for small and medium scale enterprises. The new AIDA64 update implements AVX-optimized benchmarks for the upcoming Intel Sandy Bridge processors, adds a brand new video encoding benchmark, and supports the latest AMD and nVIDIA graphics processors."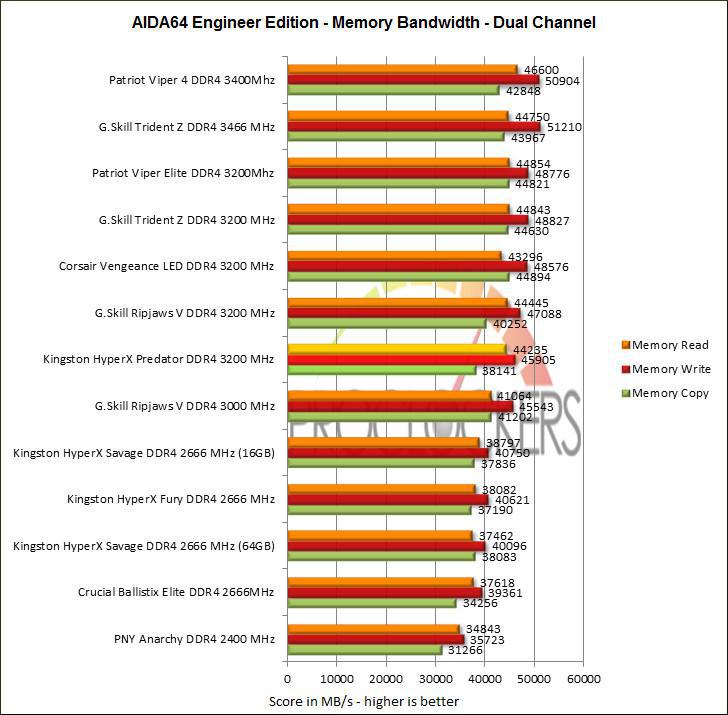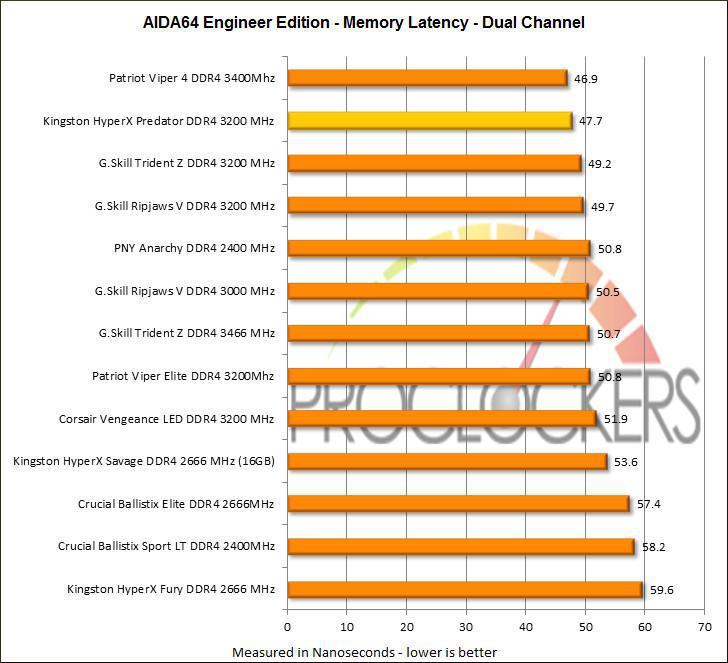 Passmark Performance Test – Memory Mark – Threaded
"Fast, easy to use, PC speed testing and benchmarking. PassMark PerformanceTest ™ allows you to objectively benchmark a PC using a variety of different speed tests and compare the results to other computers."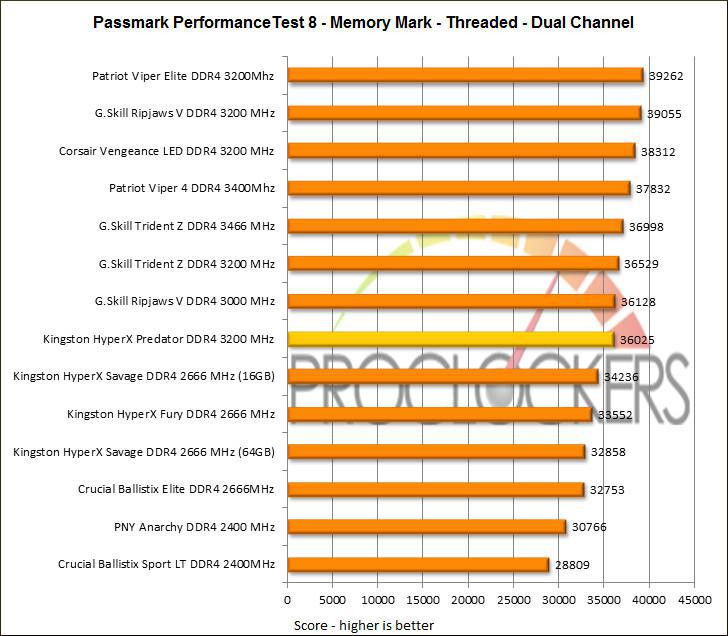 SiSoft Sandra
"SiSoftware Sandra provides a robust package of diagnostic tools for testing your system and teasing out its problems–or potential headaches."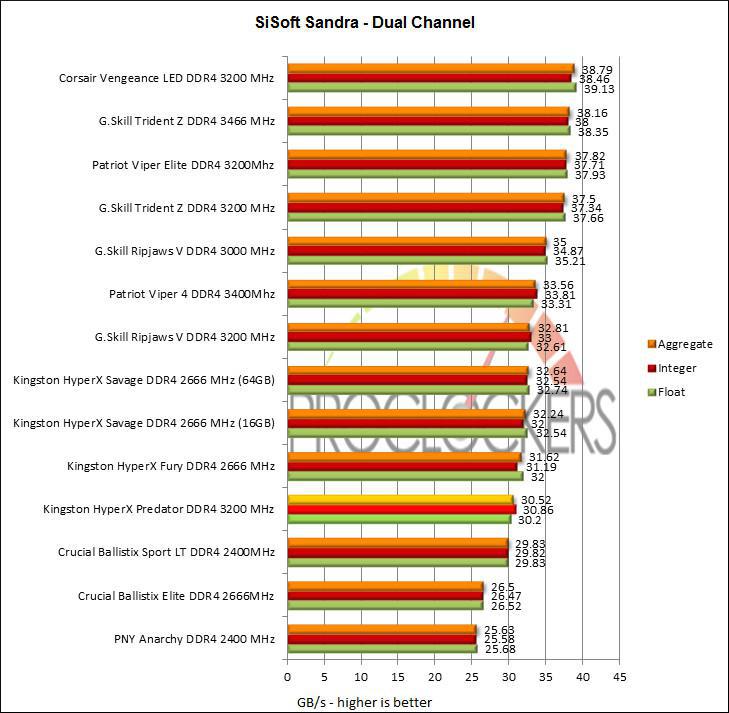 7-Zip
"This form allows you to measure the performance of your computer.The benchmark shows a rating in MIPS (million instructions per second). The rating value is calculated from the measured speed, and it is normalized with results of Intel Core 2 CPU with multi-threading option switched off. So if you have modern CPU from Intel or AMD, rating values in single-thread mode must be close to real CPU frequency. There are two tests, compression with LZMA method and decompression with LZMA method. Once the total passes reaches 100, the score is taken."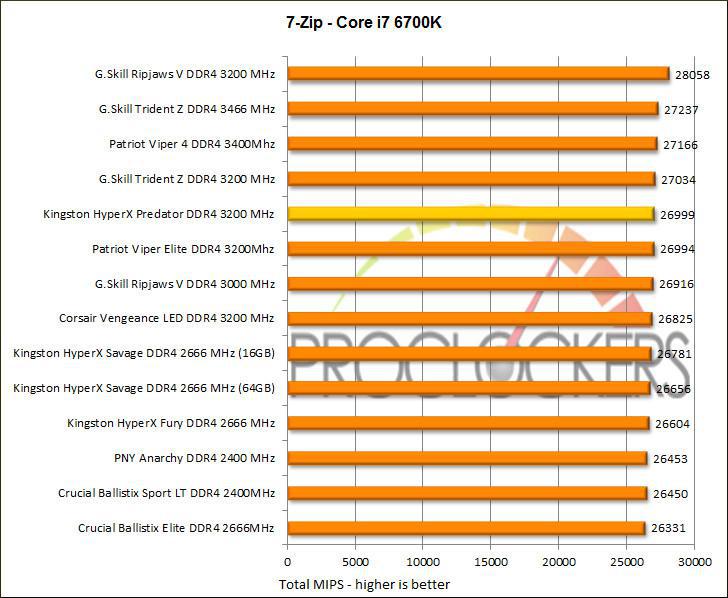 Super Pi Modded 1.5
"In August 1995, the calculation of pi up to 4,294,960,000 decimal digits was succeeded by using a supercomputer at the University of Tokyo. The program was written by D.Takahashi in collaboration with Dr.Y.Kanada at the computer center. This record should be the current world record. (Details are shown in the windows help.) This record-breaking program was ported to personal computer environment such as Windows NT and Windows 95. In order to calculate 33.55 million digits, it takes within 3 days with a Pentium 90 MHz, 40 MB main memory and 340 MB available storage."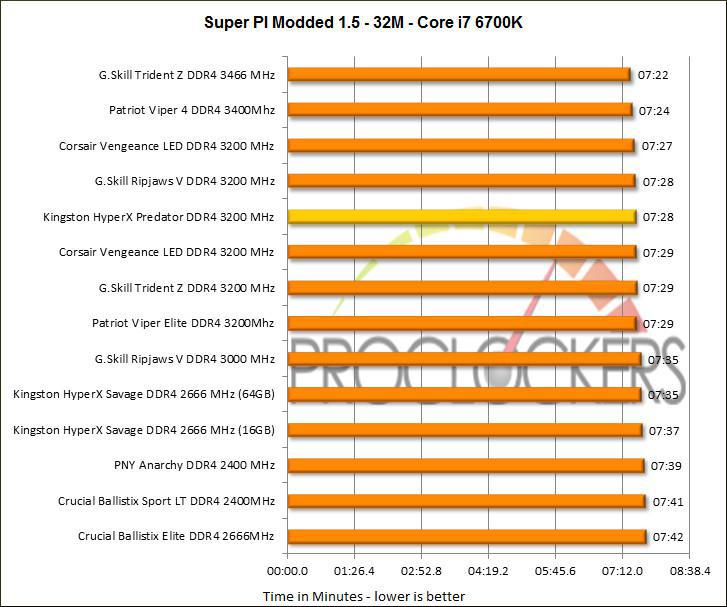 Fritz Chess
"Fritz Chess is a benchmark in which a fictitious game of chess is played. As each move has to be calculated by the computer, it is an excellent test of CPU muscle."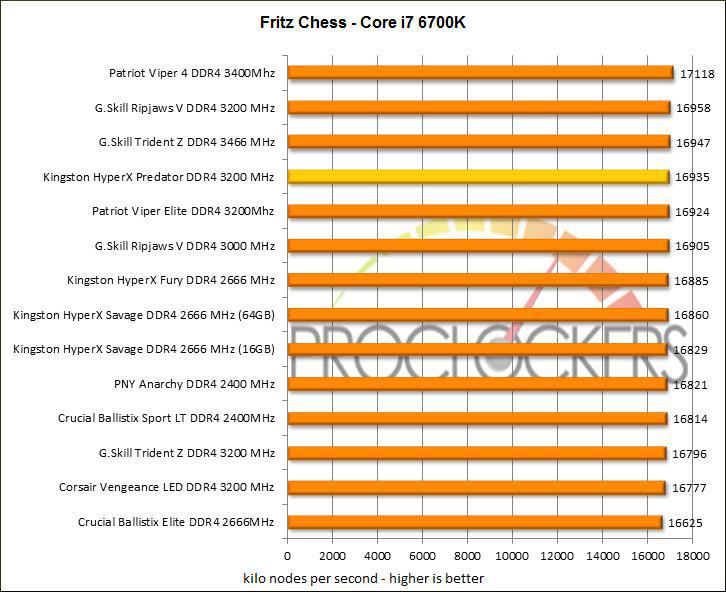 Performance Testing Continued and Overclocking
Performance Testing Continued
Heaven
"Heaven Benchmark immerses a user into a magical steampunk world of shiny brass, wood and gears. Nested on flying islands, a tiny village with its cozy, sun-heated cobblestone streets, an elaborately crafted dirigible above the expanse of fluffy clouds, and a majestic dragon on the central square gives a true sense of adventure. An interactive experience with fly-by and walk-through modes allows for exploring all corners of this world powered by the cutting-edge UNIGINE Engine that leverages the most advanced capabilities of graphics APIs and turns this benchmark into a visual masterpiece."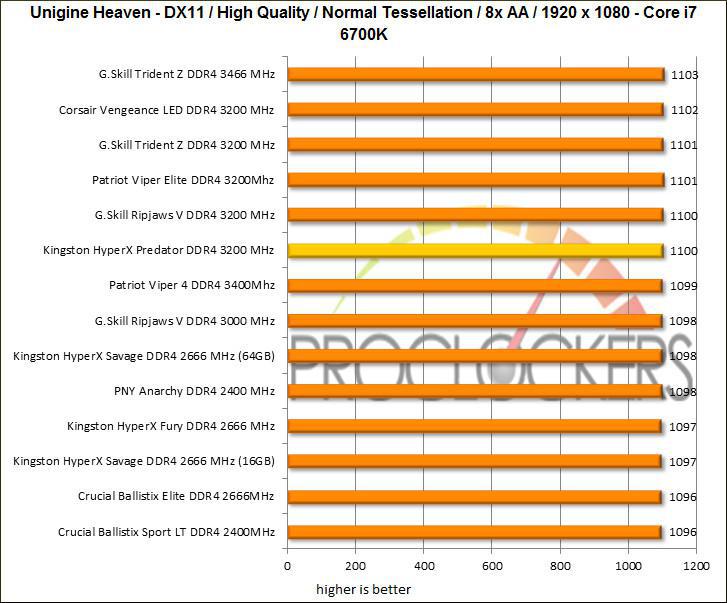 3DMark – Firestrike
"The new 3DMark includes everything you need to benchmark your hardware. With three all new tests you can bench everything from smartphones and tablets, to notebooks and home PCs, to the latest high-end, multi-GPU gaming desktops. And it's not just for Windows. With 3DMark you can compare your scores with Android and iOS devices too. It's the most powerful and flexible 3DMark we've ever created."
Fire Strike is a showcase DirectX 11 benchmark designed for today's high-performance gaming PCs. It is our most ambitious and technical benchmark ever, featuring real-time graphics rendered with detail and complexity far beyond what is found in other benchmarks and games today."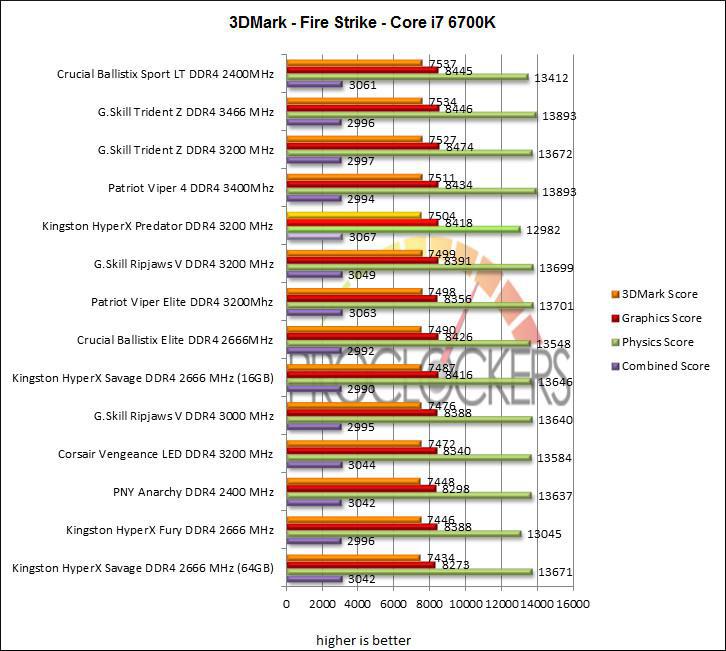 Overclocking
The XMP profile has timings of 16-18-18-36-2T. I raised the multiply from 32 to 33.3, but I wasn't able to get the system to boot with the stock timing. Even raising the voltage to 1.4v didn't help. I loosened the timings to attempt to get even higher clocks, but with limited success. Ultimately, I settled with timings of 17-19-19-39-2T and was met with success. The performance gains were minimal, but measurable, just the same.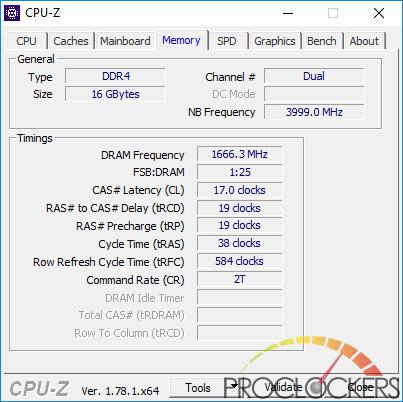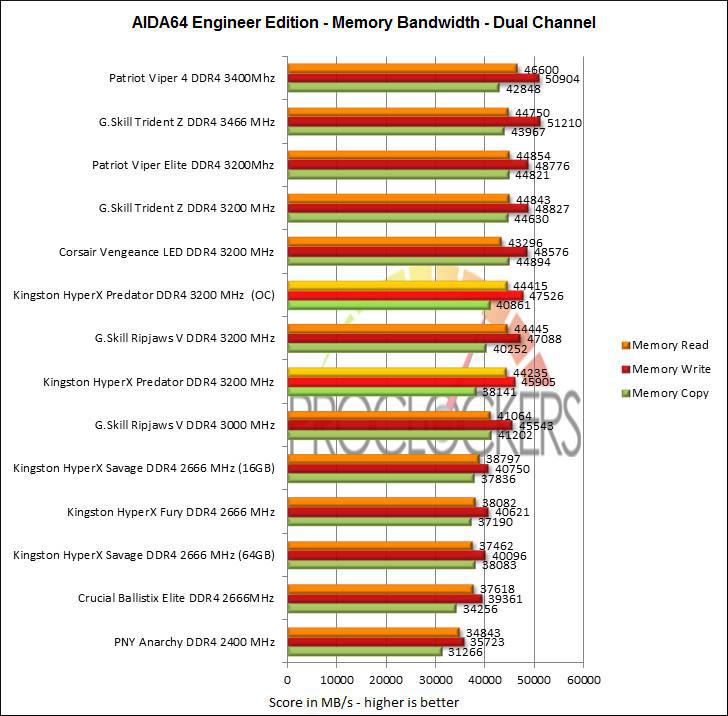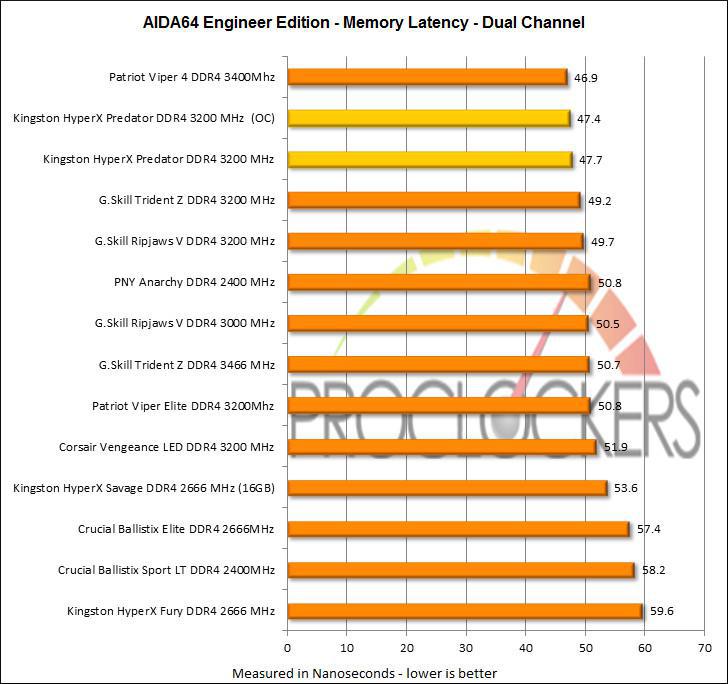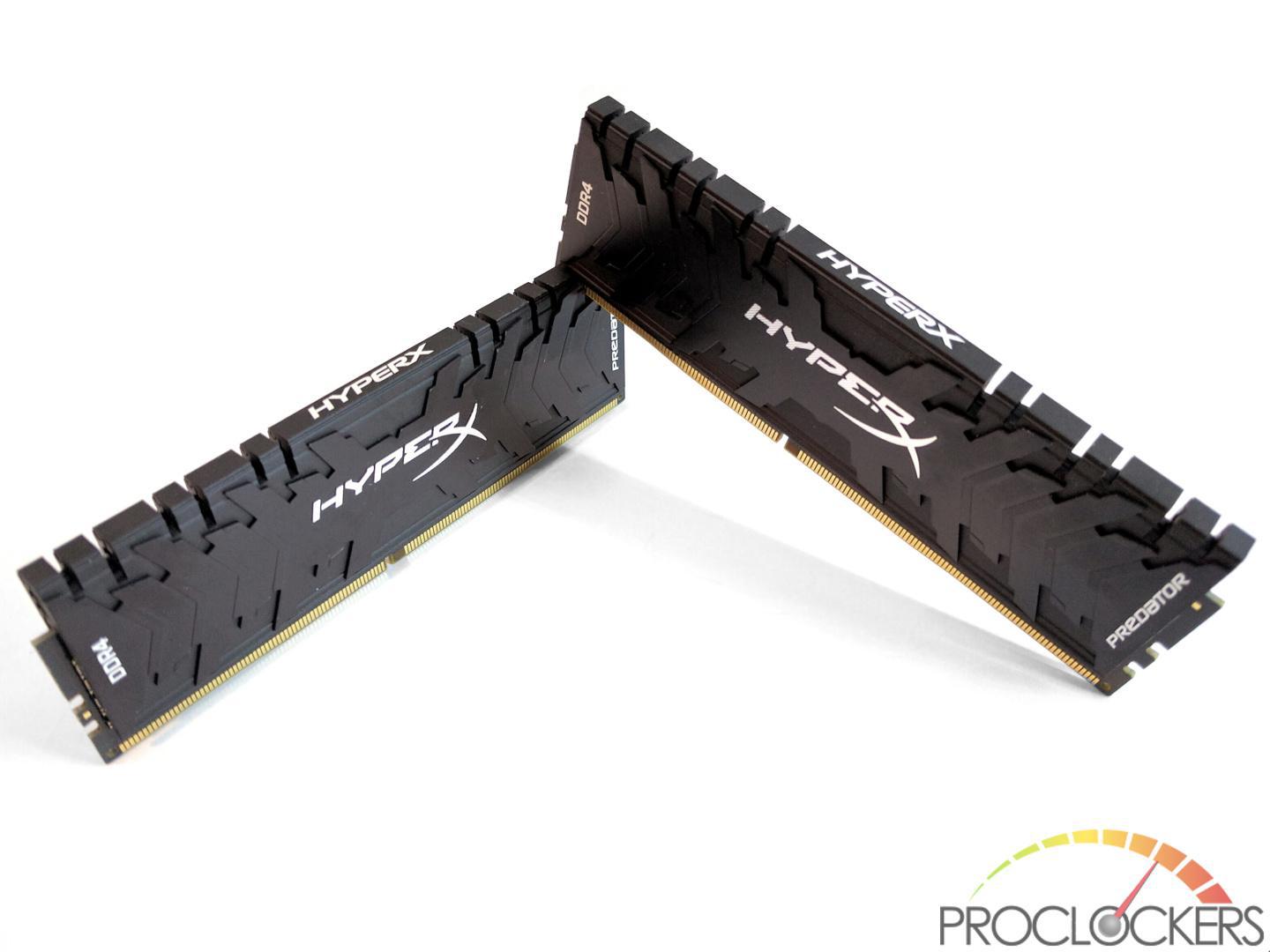 Final Thoughts and Conclusion
The HyperX Predator 16GB (2x8GB) DDR4 3200MHz memory kit is a good offering from Kingston. Performance is on par with the other kits in its class. Overclocking was a bit lackluster though, only reaching 3333 MHz, a 133 MHz (4%) increase. This falls short of many of the other 3200 MHz kits we've tested do far. It also took a bit more work than I was expecting to reach that speed. The timings didn't need to be loosened much though, so there was a real boost in performance without sacrificing latency.
I really like the combination of matte black, black PCB, machined accents, and white lettering. They should be a good match to quite a few motherboards. At 42.4mm tall, the modules are not overly tall and should clear most aftermarket air coolers. They also have a very aggressive look to them. As we have mentioned before, Kingston has only chosen to release their HyperX DDR4 kits in black so far. I certainly hope they look into releasing more colors. While black goes with everything, the addition of more colors would be desirable to many.
At the time of testing, the HyperX Predator 3200 MHz (2x8GB) are available at Newegg and Amazon for $163.99 at the time of this writing. This prices them well above most comparable sets. Like all Kingston memory, they feature a lifetime warranty.

Likes
Unique Cosmetics
Lifetime Warranty
Dislikes
Limited Overclocking Potential
Higher Priced Than Most
<![CDATA[ */ var zbjs = {"ajaxurl":"https:\/\/gaminggorilla.com\/wp-admin\/admin-ajax.php","md5":"d8e8b24d2fa18d2999e0fddcdd418586","tags":[],"categories":["Hardware"]}; /* ]]>