Silverstone Permafrost PF 360 Review
Introducing the Silverstone Permafrost PF 360
When I built my first computer in 2000, it didn't require CPU cooling. It was an AMD Athlon 900 MHz processor with (I think) 128Mb of RAM.
The case might have had a 40mm exhaust fan, but I can't say that for certain. Needless to say, times have changed a lot since then.
Higher clock speeds equal more power, and more power generates heat. Silverstone sent us their PF360-ARGB all-in-one CPU cooler with a radiator.
Let's compare how it performs to a stock AMD Ryzen cooler.
Silverstone PF360 Manufacturer Specs
Model No.
SST-PF360-ARGB
Application
Intel Socket LGA775/115X/1200/1366/2011/2066
AMD Socket AM2/AM3/AM4/FM1/FM2
Water block
Dimension
61mm (L) x 61mm (W) x 50mm (H)
2.4″ (L) x 2.4″ (W) x 1.97″ (H)
Material
Copper base with plastic body
Radiator
Dimension
394mm (L) x 120mm (W) x 28mm (H)
15.51″ (L) x 4.72″ (W) x 1.1″ (H)
Material
Aluminum
Tube
Length
400mm
Material
Rubber
Pump
Motor speed
3400±10% RPM
Rated Voltage
12V
Rated Current
0.39A
Fan
Dimension
120mm (L) x 120mm (W) x 25mm (D)
4.72″ (L) x 4.72″ (W) x 0.98″ (D)
Speed
600~2200RPM
Max airflow
94CFM
Pressure
3.53mm/H2O
Noise level
7.4~35.6 dBA
Rated Voltage
12V
Rated Current
0.32A
Connector
4 Pin PWM & 4-1 Pin ARGB (5V LED)
Silverstone's PF360 arrived in great shape. It's clear they take great care to ensure their products aren't damaged in transit from the factory to the end user. Inside the box, you get the cooling block/pump, radiator, three Air Blazer 120R PWM fans, a small syringe of thermal paste, an ARGB lighting controller, and mounting hardware for Intel and AMD CPUs. Assembly was fairly easy. The only thing that was a little confusing at first was the wiring for the fan power and RGB. Full transparency here. This is my first time using a cooler like this. Though I've only ever used air cooling, I've always found the idea of water cooling very interesting.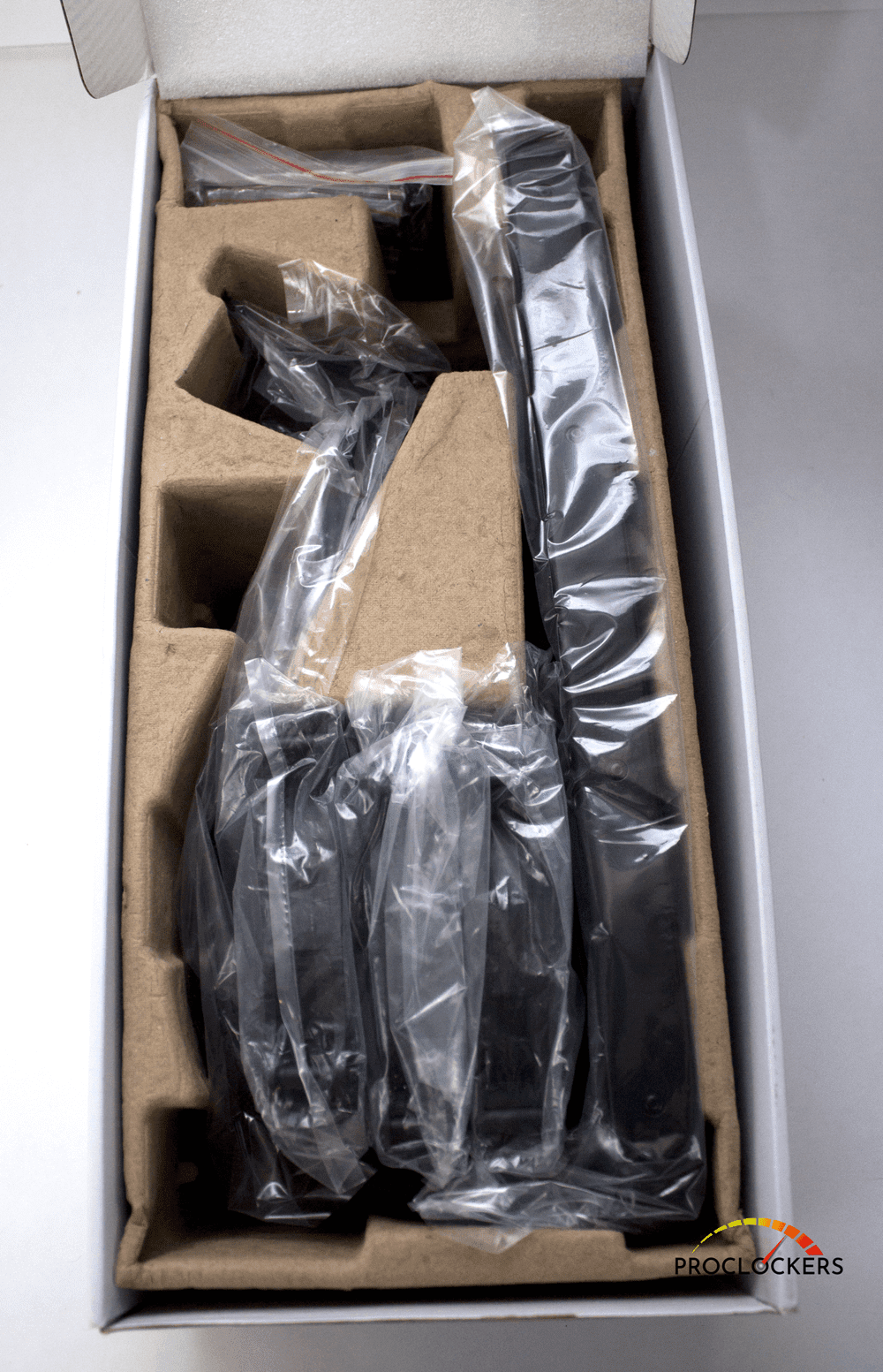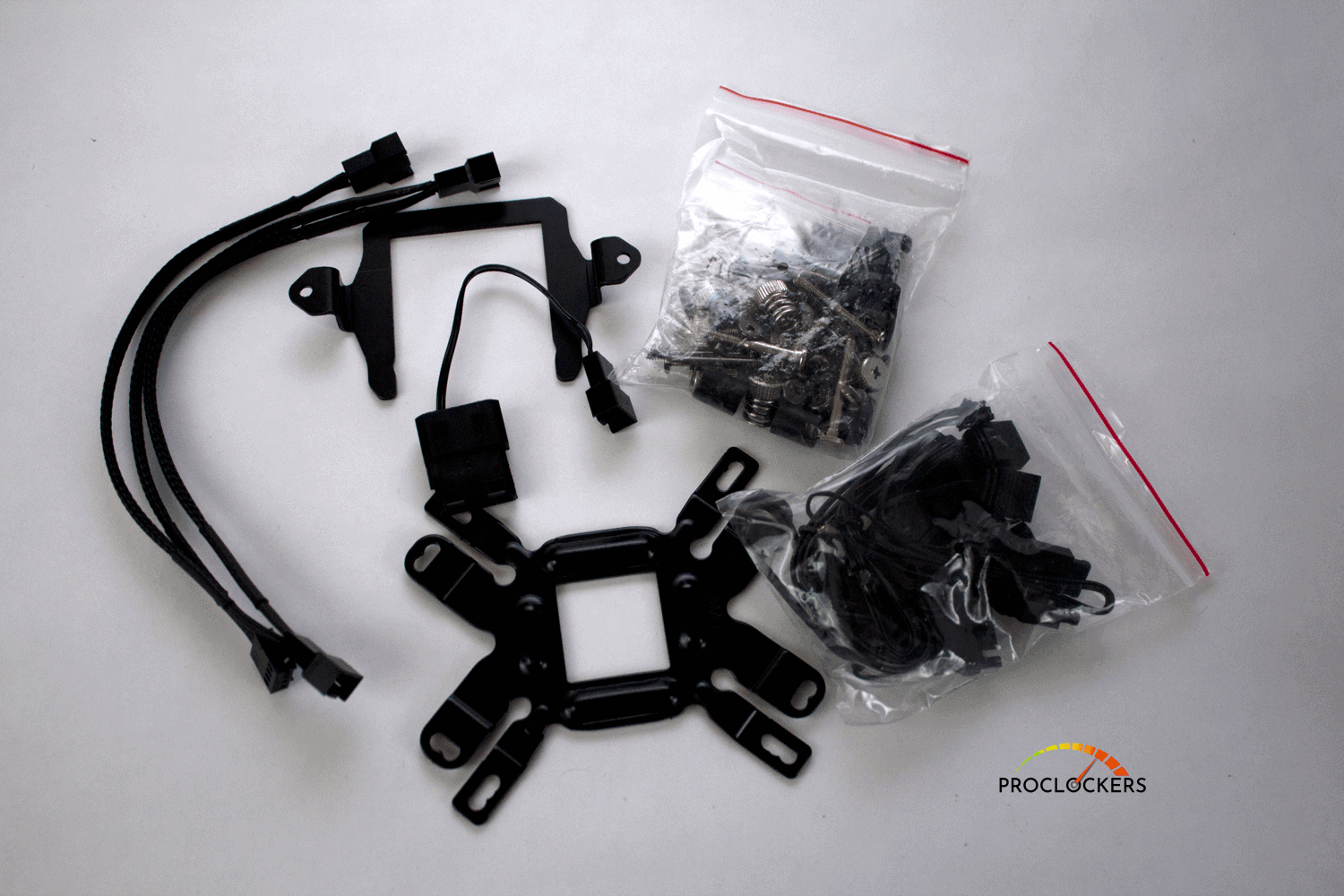 Silverstone PF360 System specs:
Custom built PC
FSP CMT 510 Plus tempered glass case
ASROCK Radeon RX 5500XT
Kingston KC2500 1TB M.2 NVMe SSD.
Windows 10 operating system
After removing my stock AMD cooler and three front case fans, it was time to move on to installing this new cooler. I cleaned up the thermal paste from the stock AMD cooler with alcohol, and added a dab of the thermal paste supplied by Silverstone. The only thing that was a little tricky was holding the radiator steady while also trying to thread the first mounting screw.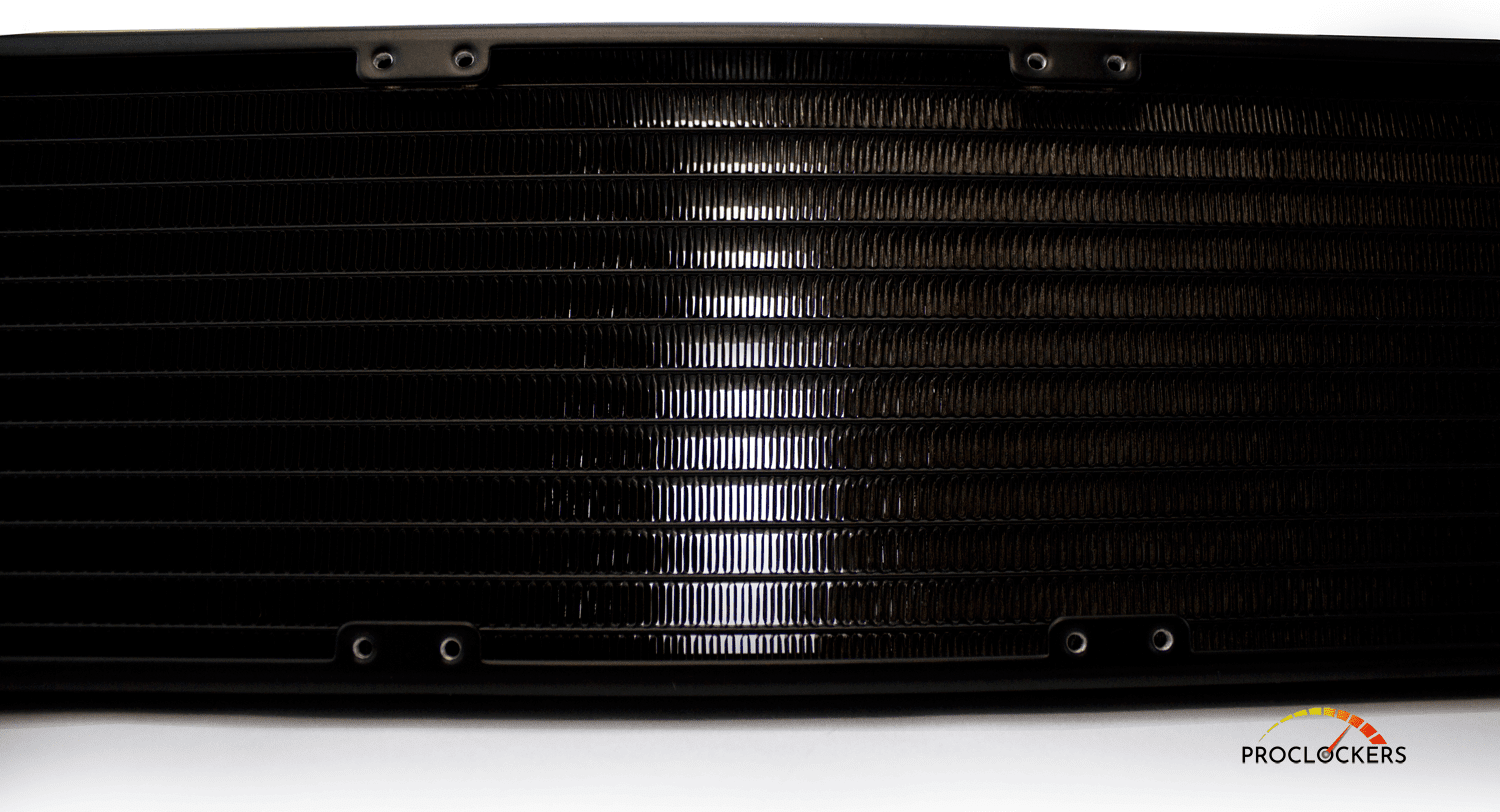 I kept temperature testing to what I consider real world scenarios. First, I let the system sit idle. I turned the computer on, let it sit for 15 minutes, and checked the temperature. Second, I played Doom 2016 for 15 minutes and checked the temperature again. With my stock AMD cooler, my idle temperature clocked in at 58°C (136°F). After playing Doom 2016, the temperature came in at 82°C (179°F).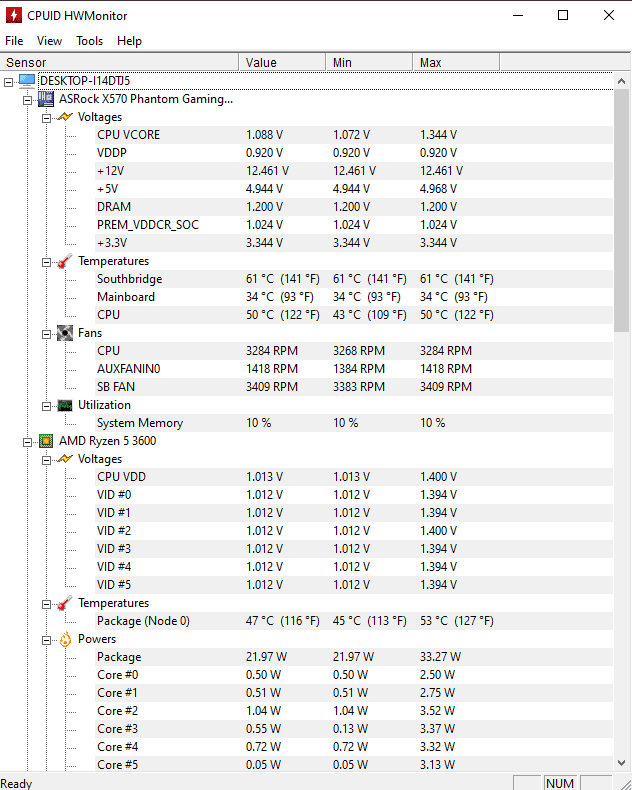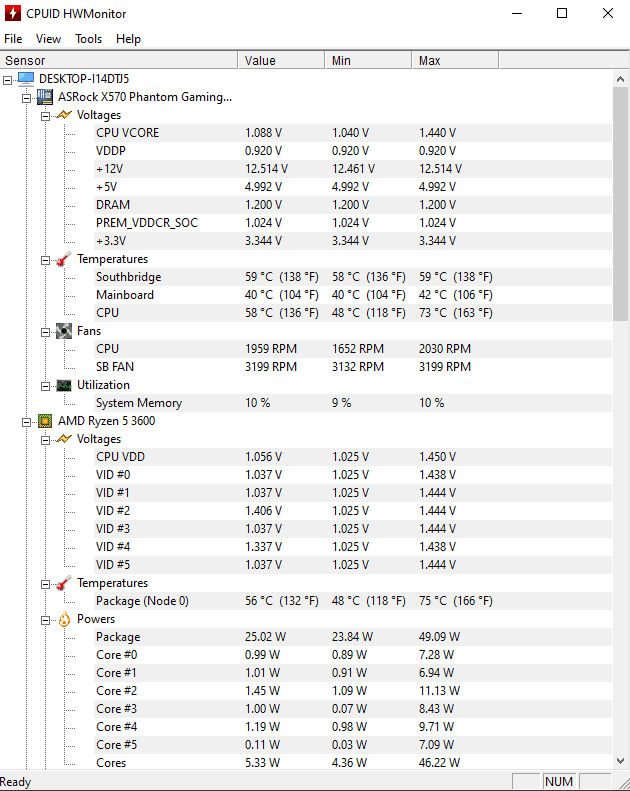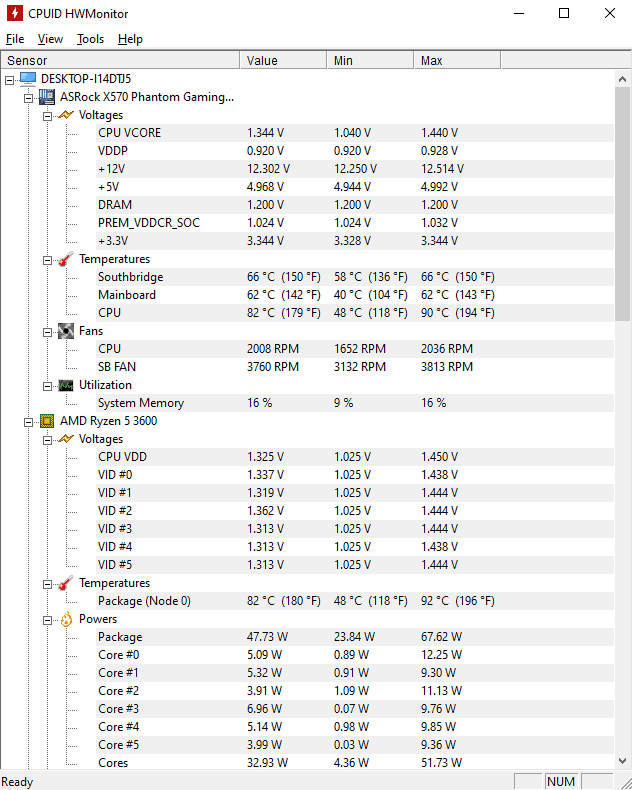 With the Silverstone PF360, the temperatures improved, but not as much as I expected. System idle temperature measured 36°C (96°F). After playing Doom 2016 temperature showed 50°C (122°F).
I would call that a very nice improvement over the stock cooler!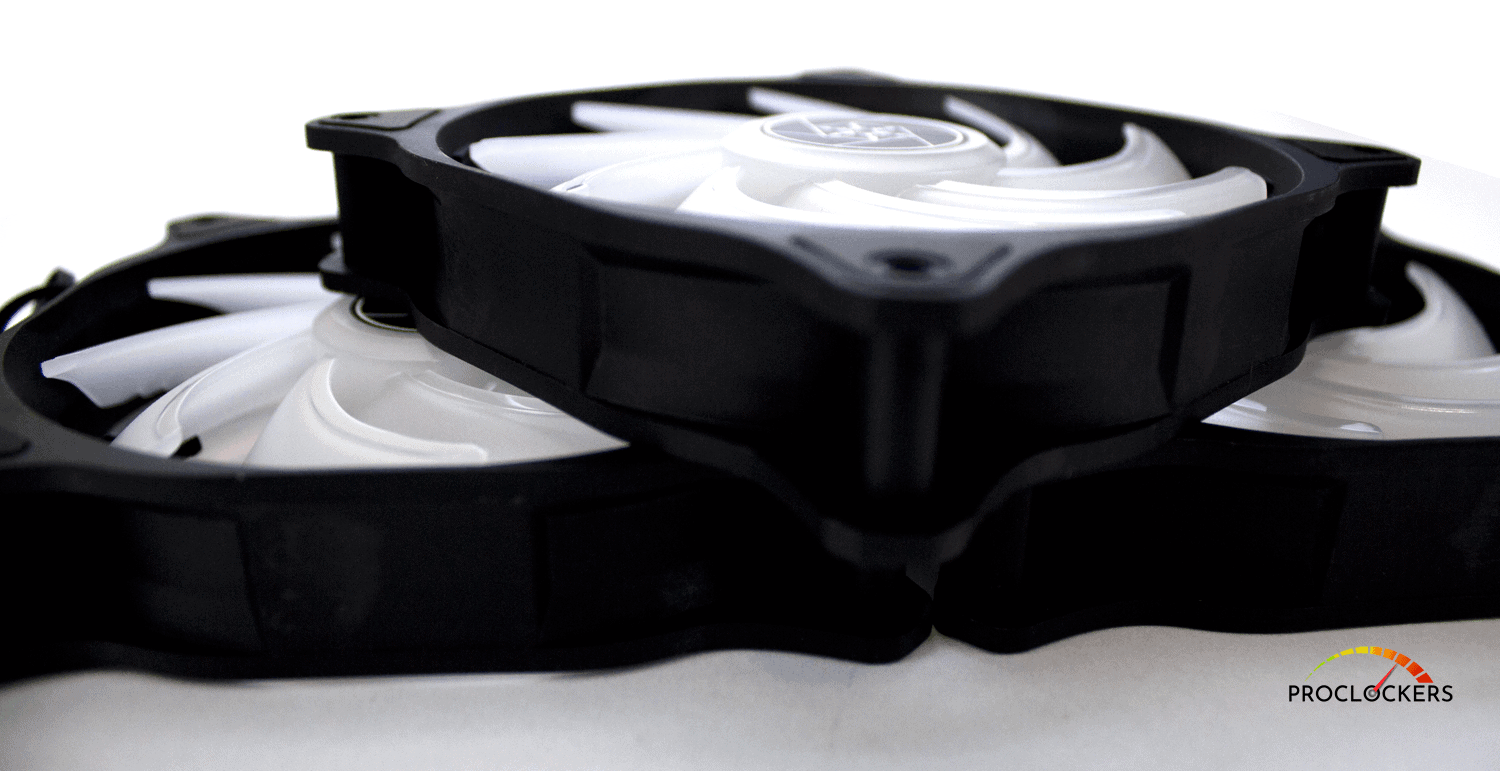 Those results are good. The Silverstone PF360 did improve cooling. However, I think I can do better. First, the fans are exhausting. I decided to flip them around to intake. Another thing I thought could improve things was to take the front panel off of my case. With my case, the front panel is made of tempered glass. While it does stand off from the case a quarter inch, I wanted to see what removing it altogether would do (if anything).
After making those changes, temperatures measured 33°C (91°F) at idle. Obviously, that's an improvement, but not as much as I expected. While I'm not disappointed with this result, I am surprised it wasn't more.
Silverstone used three PWM fans with ARGB for this cooler. PWM fans are capable of adjusting their speed according to how much cooling is needed at a given time. To take advantage of this feature, you'll need to plug the fan header into a PWM fan header on your motherboard. While fans speeding up can add to overall noise levels, I didn't find noise to be an issue at all. Full disclosure here, I do suffer from tinnitus. I usually welcome sort of background noise to counter the constant ringing. Taking that into consideration, I would consider these fans to be quiet. In fact, they're quieter than the stock fans that came with my case.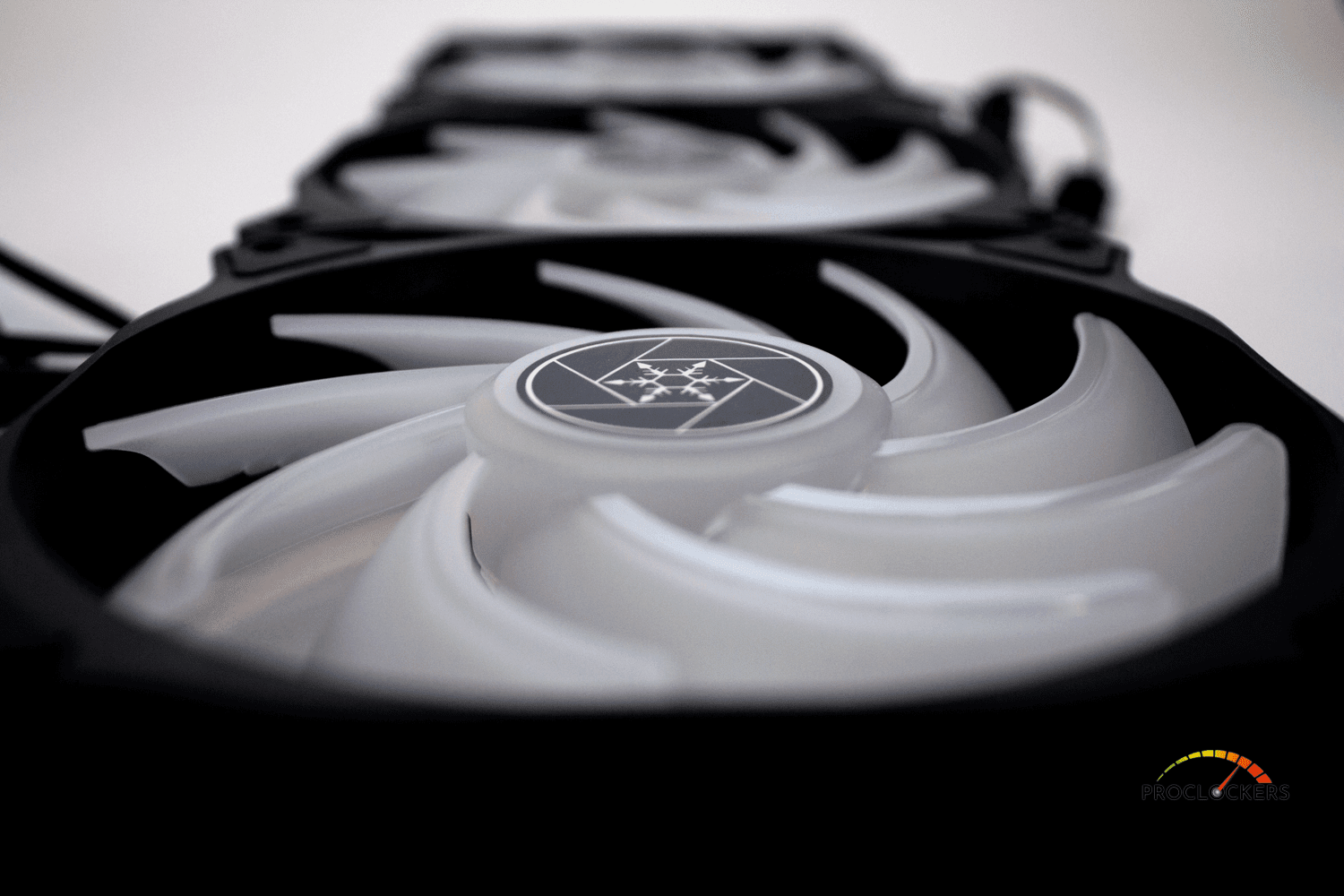 The ARGB lighting I feel is an added bonus with this cooler. There's no point in having cool hardware in your computer if you can't see it. Silverstone includes an ARGB controller for some baked in lighting effects. I chose to plug the PF360 directly into my ASRock motherboard via the included ARGB header. Using Polychrome Sync, I have full control over lighting effects.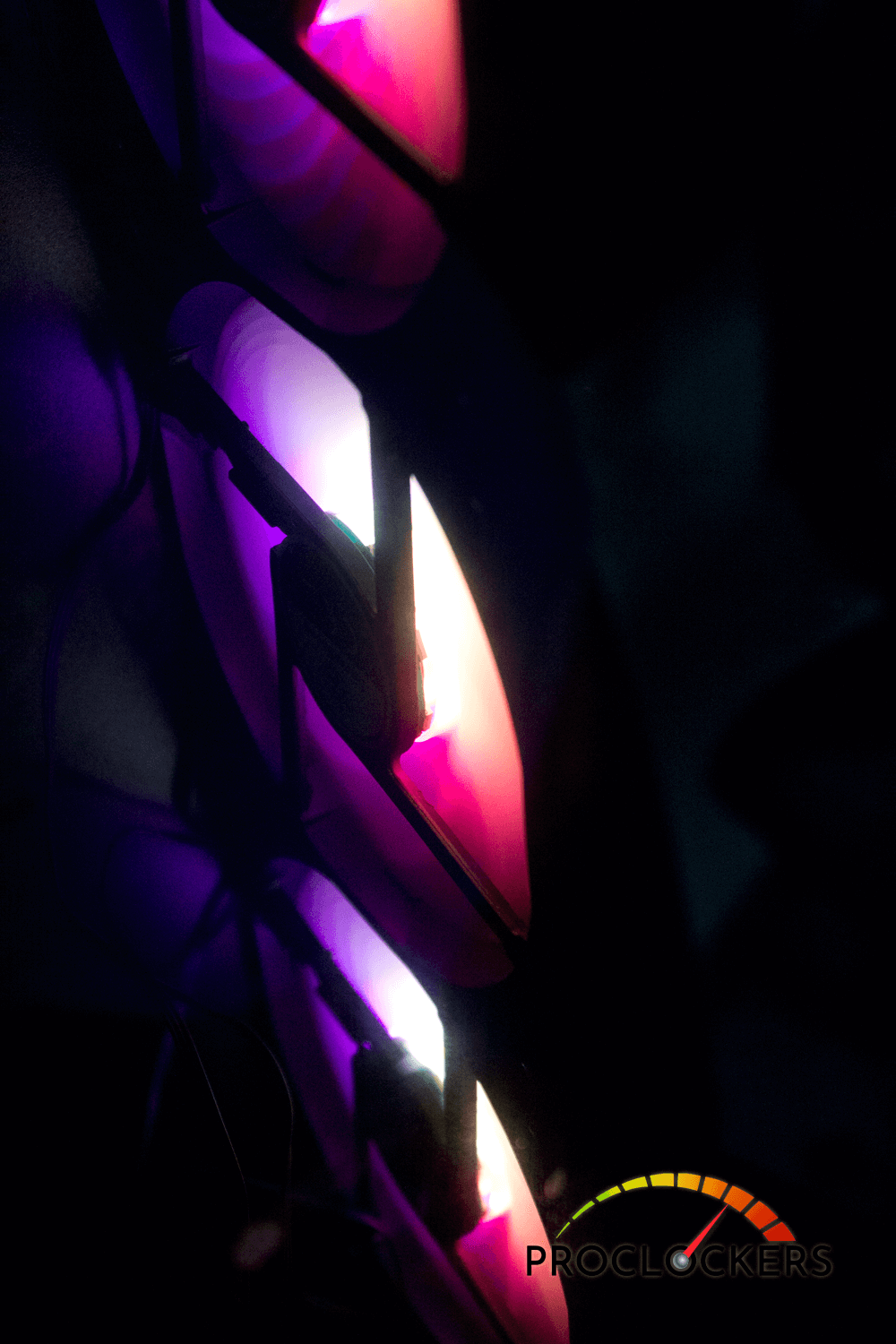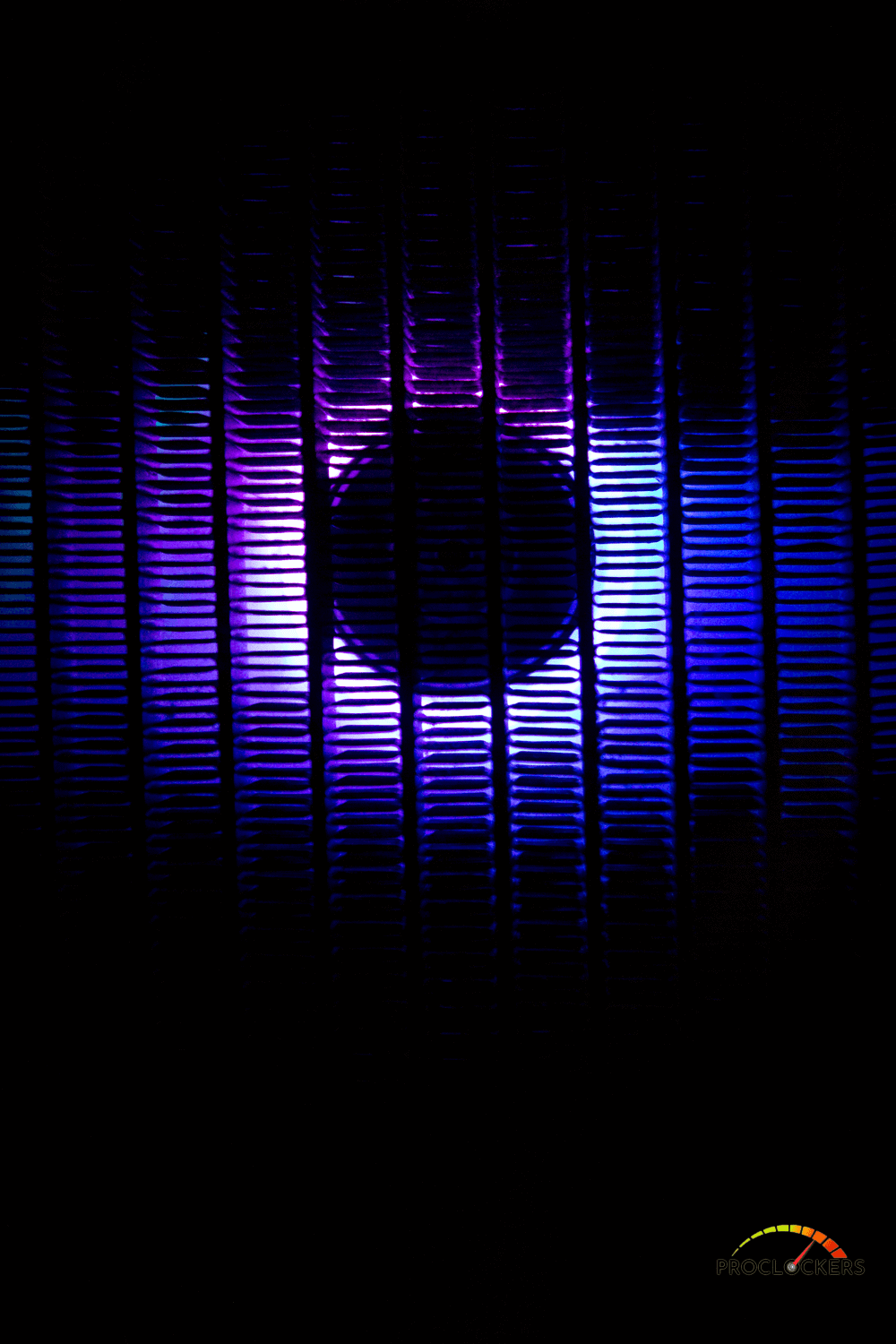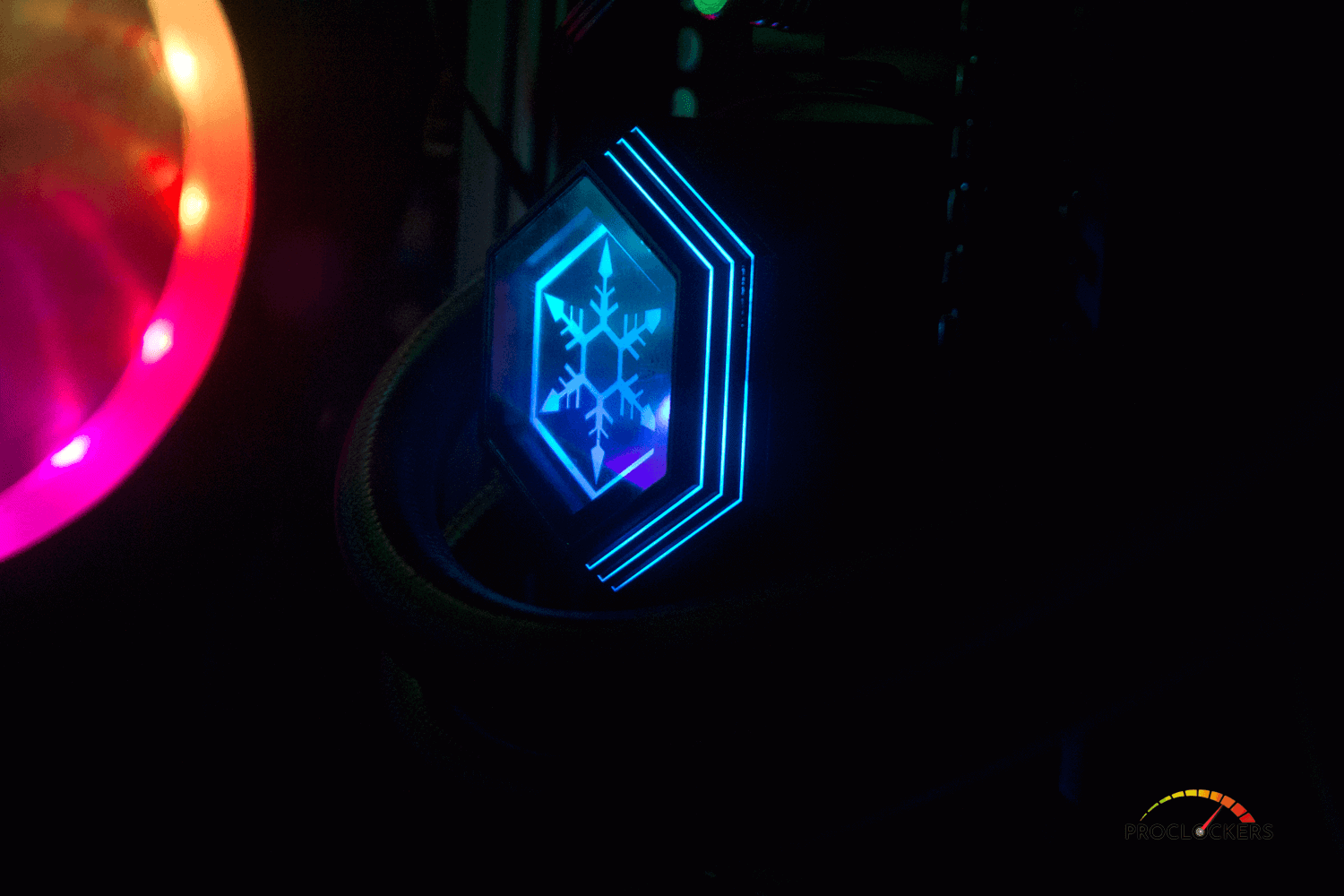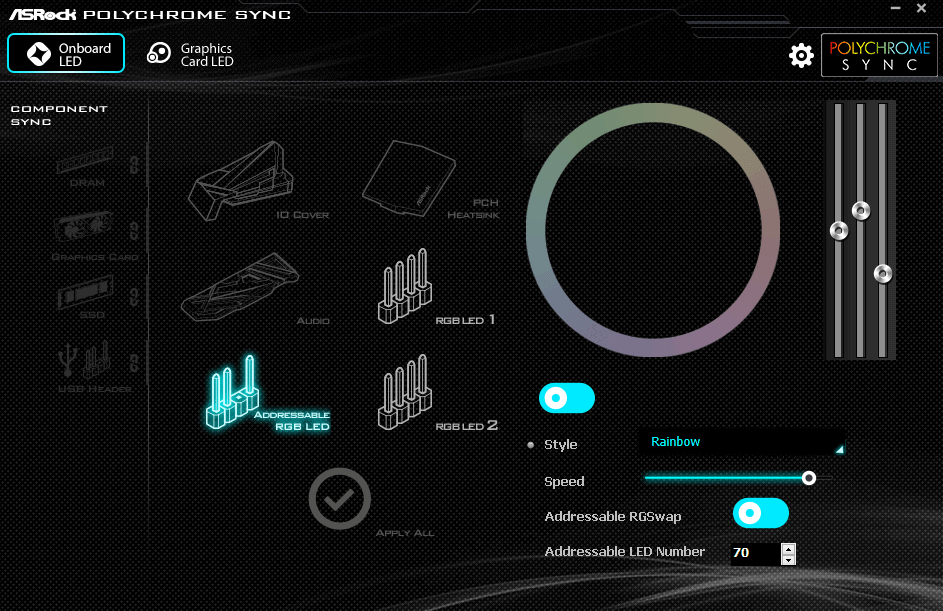 Final Thoughts on Silverstone PF360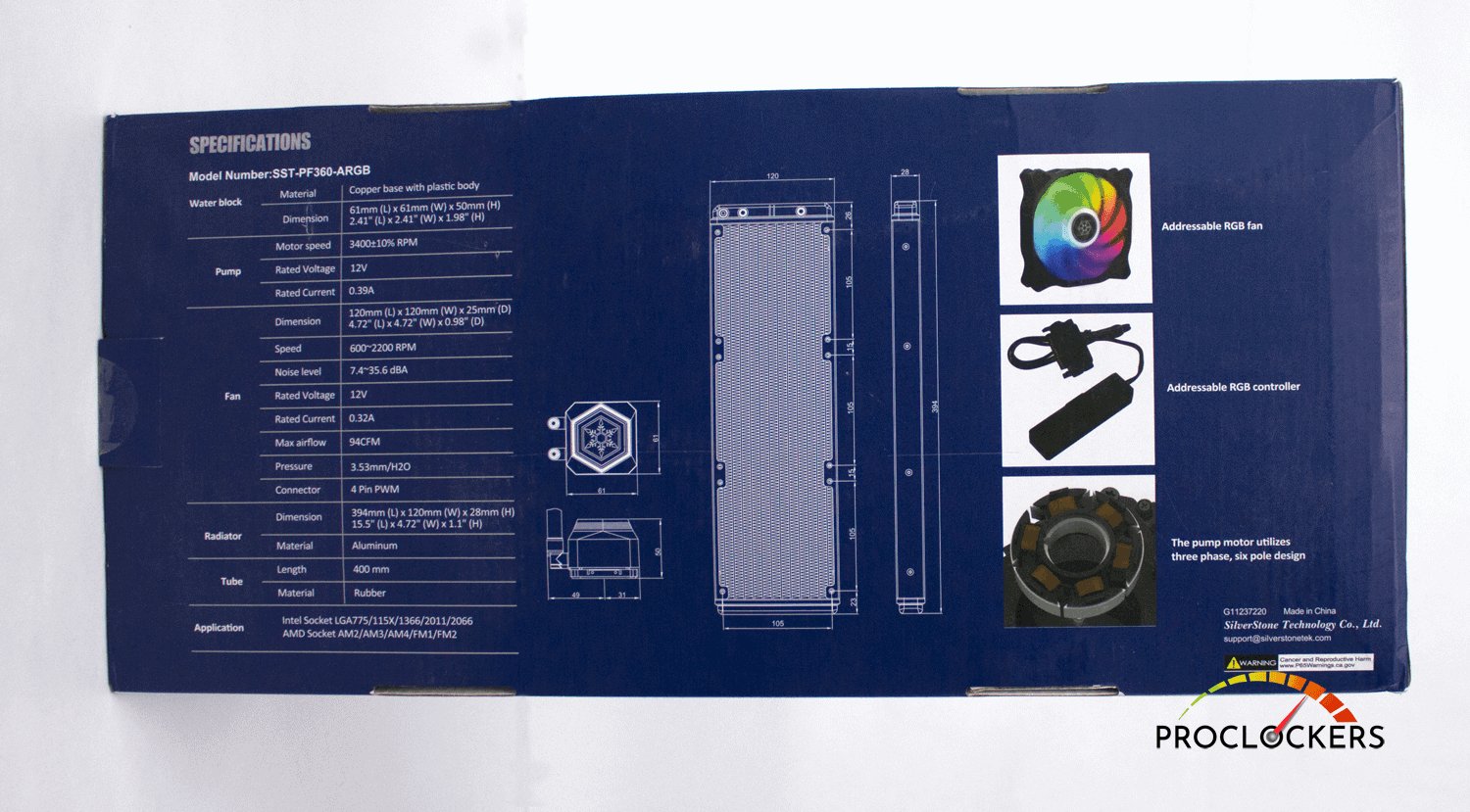 In conclusion, the Silverstone PF360-ARGB cooler performed better than my stock AMD Ryzen cooler. While it's not surprising that an all in one water cooler is better than stock, it was very interesting to see how much it improved cooling. If you're interested in picking one up for yourself, they can be had for $129.99 USD (at the time of this writing). I'd consider that a worthwhile investment to protect the most important component of your computer cool and running its best for as long as possible.

ProClockers would like to thank Silverstone for providing this sample for our review.


Product support page here.

<![CDATA[ */ var zbjs = {"ajaxurl":"https:\/\/gaminggorilla.com\/wp-admin\/admin-ajax.php","md5":"d8e8b24d2fa18d2999e0fddcdd418586","tags":[],"categories":["Hardware"]}; /* ]]>