Tecware Vega L Case Review
Introduction to Tecware Vega L
For those that don't know about Tecware, they are a Global Company that's been around for about 10 years.
Pushing their own limits with the changing markets, positioning themselves in the sweet spot for balance in performance and price.
With the Vega-L, Tecware seems to do just that, but does this $69.99 price mean lower build quality? We dig deep, as well as throw some hardcore gaming hardware inside.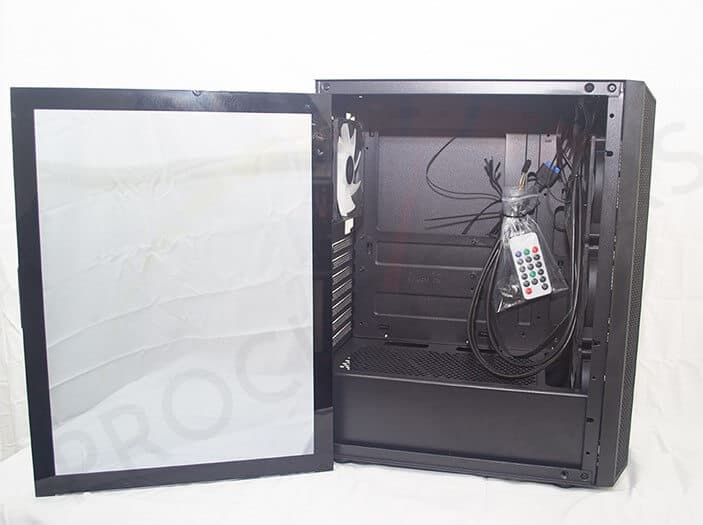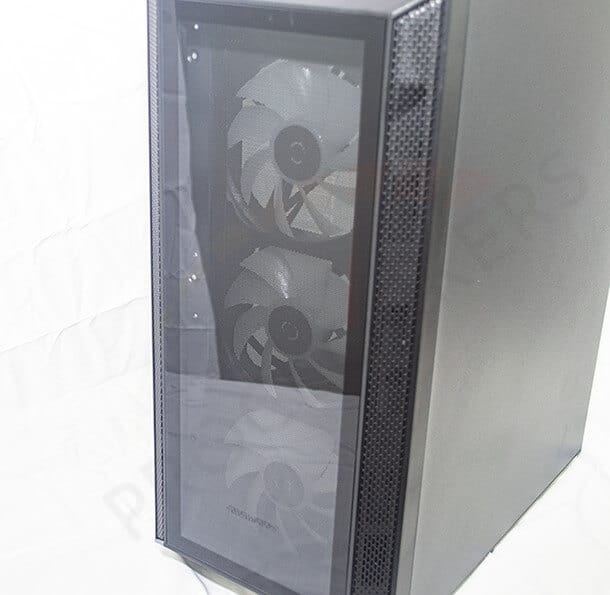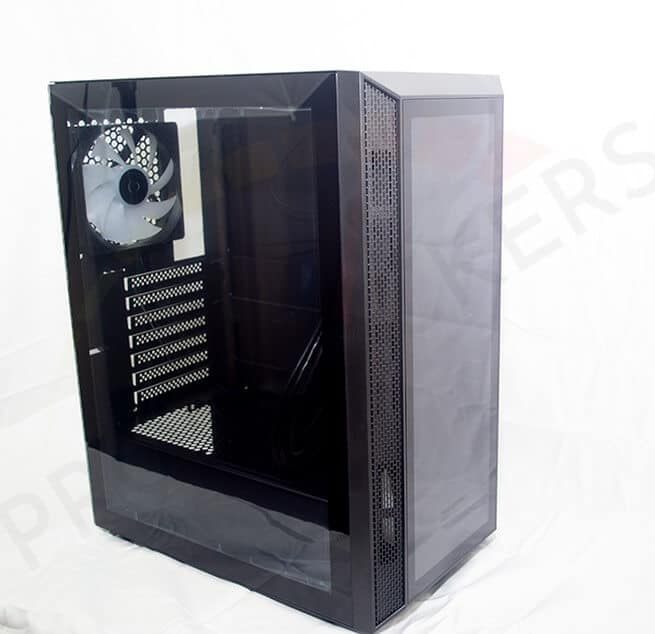 Tecware Vega L Specifications
When first unboxing the Vega L, you'll notice straight off, its not a bad looking case, double tempered glass, RGB fans, and has space for potential watercooling. Check out the specs for yourself.
I/O
USB 3.0 x 1, USB 2.0 x 2
HD Audio 3.5mm
BAYS
1 x 3.5" + 1 x 3.5"/2.5" (Tool-free Removable HDD Cage)
7 x PCIe Expansion slots
FANS
Front: 3 x 120mm (Included)
Top: 2 x 120mm
Rear: 1 x 120mm fan (Included)
SUPPORT AND CLEARANCE
Supports ATX / mATX / ITX motherboards
300mm Maximum GPU card length
160mm Maximum CPU cooler height
150/250mm* PSU Clearance (*w/o HDD Cage)
OTHERS
Front & Side Tempered Glass
Slide-in Tempered Glass Left Side Panel
Top Panel Magnetic Filter & Bottom PSU Filter
SIZE
Dimensions: L 330 W 210 H 440mm, 4.9Kg
About the Tecware Vega L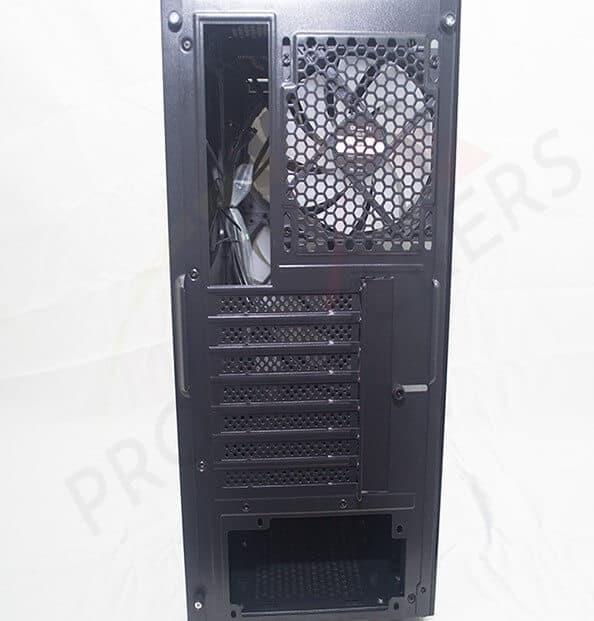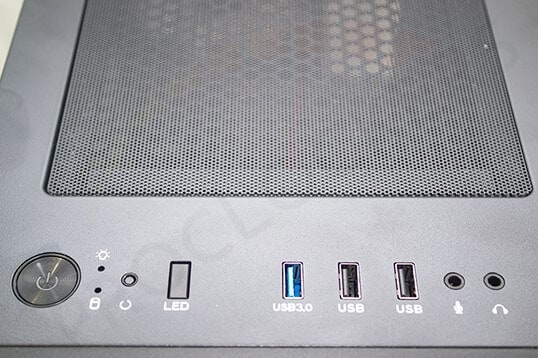 You'll notice everything seems in place, until you see the PSU Clearance.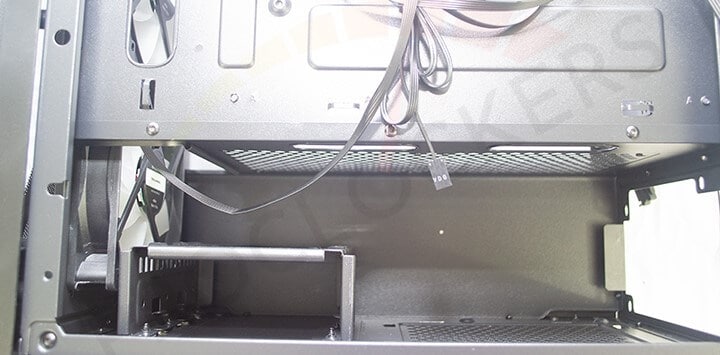 150mm or 250mm with no HDD cage! So, this means if you have a beefy ATX power supply, you better have your storage in m.2 format because then it becomes extremely annoying figuring out how to mount an SSD or a huge HDD. Personally, I just threw my SSD down where the HDD cage was and called it a day. Even with a modular PSU I couldn't get the cage to fit in. This may come as an annoyance to those that haven't upgraded to M.2 or have a large PSU.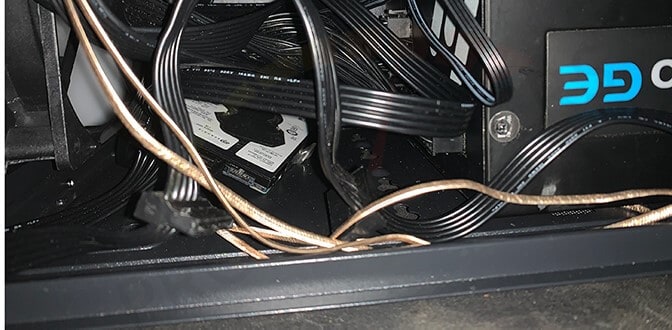 The Vega-L comes with a bottom vent to help pull air in from the bottom which will greatly increase lifespan. Not using this bottom vent will cause your PSU to blow the hot air to the upper case. If you happen to have open "heat blower" like the Aorus Xtreme 2080ti, it would cause your PSU to choke on hot air.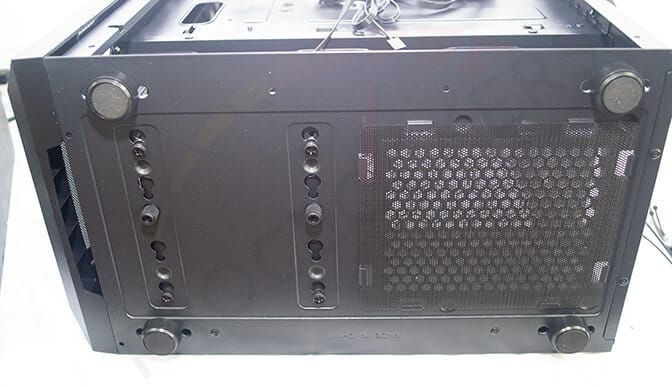 One thing that made me question this case was the PCIe Expansion slot "Covers" which are more or less perforated so you bend them out. I did everything I could to not bend them out in hopes that I missed a magical step with releasing the covers, but in the end, bending them out seemed to be the only option. There is a brace that can only be thought to help keep PCIe devices in place, but upon further inspection the provided screws don't fit, which resulted in having to use my own personal screws to make sure my "1-ton" graphic card stays in place.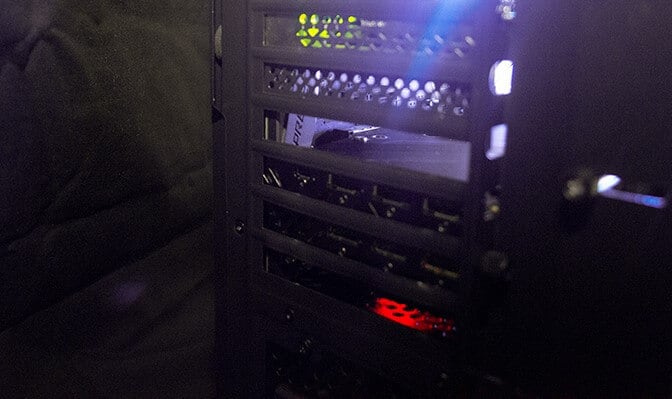 Cable Management in Tecware Vega L
Cable Management was overall not much of a headache, the Vega-L wire holes are in perfect positions around your board, which means you're able to create clean lines and hidden routes.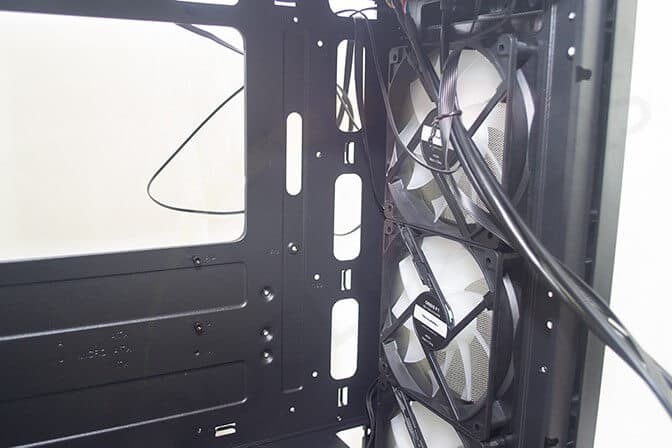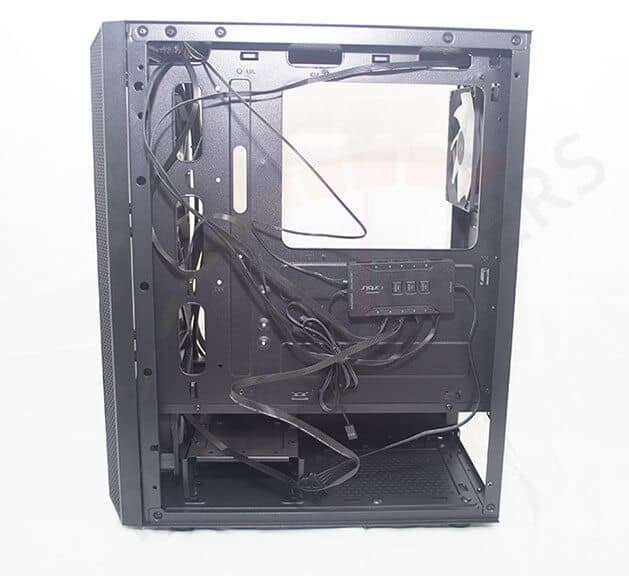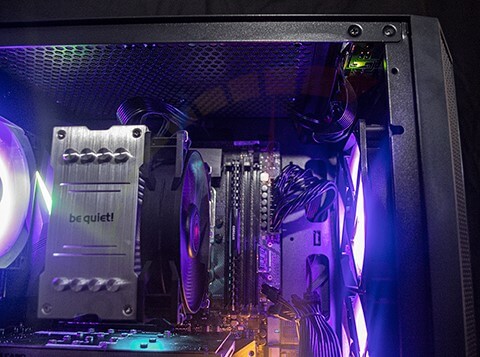 Tecware Vega L Installation
Installing everything was simple and pretty much tool-free (however, a screw driver and pliers will come in handy). The hardest install was the GPU, as my GPU is extremely long and almost touches the front base fan. I had less than half an inch between fan and GPU. I imagine something like the 3090 might have a hard time fitting in without some vertical support modding.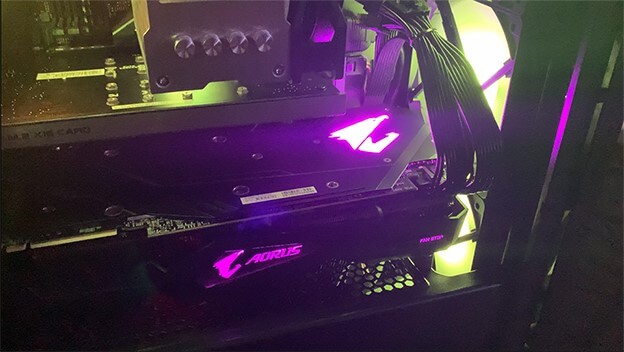 Tecware Vega L Cooling – RGB Fans
The Vega L from Tecware, features 4 Addressable Orbis F1 RGB Fans along with a built-in controller hub. These RGB fans are fantastic, and I always enjoy the remote-controlled aspect that comes with fans like these. Able to sync with all the major board makers, like Asus, Gigabyte, ASRock, and MSI something usually reserved for the more expensive brands so its really awesome Tecware was able to implement in with their cost. I counted 57 different color modes available via remote, adding to the additional RGB software your motherboard comes with, that adds up to unlimited possibilities! No matter your mood or mode, there is a cool RGB effect for it. Stary night, which is one of the coolest modes, stays within the Red color range, which seems to be a pattern in these types of controllers. I like to keep mine on a solid color "breathing" during work sessions and switch it to a more two-tone effect during gaming sessions.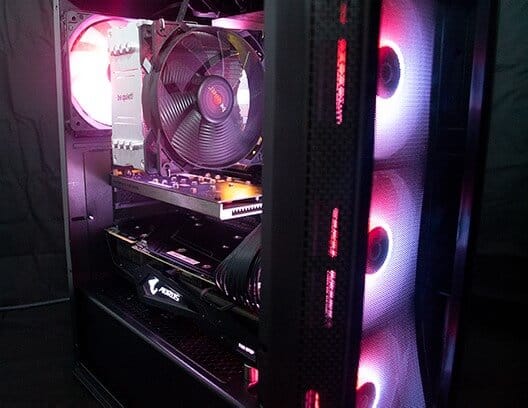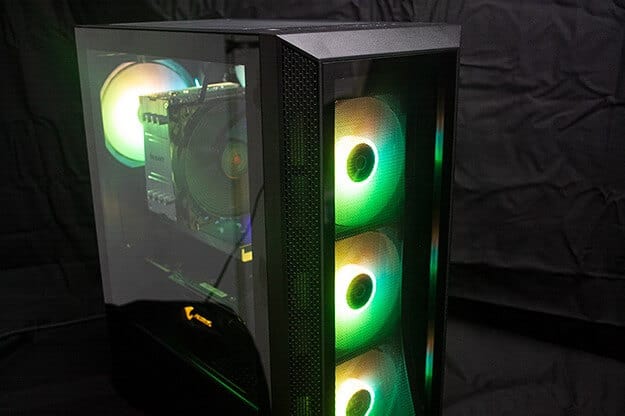 And thanks to those 4 fans, a positive air pressure is created inside the case allowing air to flow unrestricted through the back and tops. We couldn't get a specific number but seems the fans run around 1600-2000 rpm. With being able to be manually controlled via remote or your own fan control software like Asus AIsuite. If you're truly a "mad man" you can control the fans and LEDs via the hub on the back side of the case, but I doubt anyone is going to go through that way. Let us know if you do though. We have questions!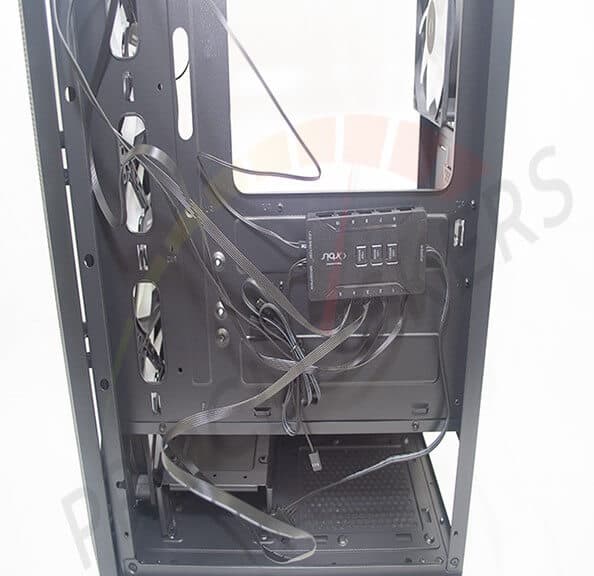 The hub is powered via SATA, hopefully helping clear up the little cable room you do have in the lower housing. A down side to this hub is the fans are 6 pins, which means these fans are special to this case and Tecware making upgrading fans a bit of an all or nothing affair. If you can find more Orbis F1 fans, there are 10 slots altogether. Though, it doesn't seem you can fit 10 fans into this case without some heavy modding. Look out for that video in the future! (We're totally serious).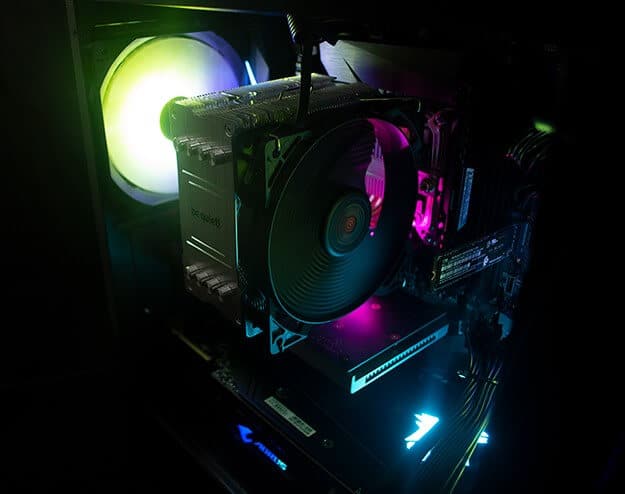 Testing the Tecware Vega L
So, the real question we start asking is: can it handle top of line heat thrower hardware? Well kind of – our specs are as follows:
Asus Strix E-299;
Intel Core i7-7820x;
16GBs of Corsair LPX DDR4@3000MHz;
3x Western Digital 1TB M.2 (2 in Hyper x16PCIe RAID);
Aorus Xtreme 2080ti, and;
FPs Hydro GE 650w PSU.
Note: All games and settings are at MAX and resolution is 3840×2160.
Under idle and light loads, we get temps around 33C on the motherboard, 37C on the VRMs, and our CPU is reporting 36 degrees on the Die. When loading up an intense game, like CoffeeStains- Satisfactory, I've easily seen 60-65C across the board. With the area around the GPU being the hottest, this will differ with others as the Aorus Xtreme is designed to be mounted vertically. As it pushes air up and down instead of sideways, this problem causes the hot air to be pushed back onto the GPU if the tempered glass is set up. The fix to this was to set the chassis fans to the max, with the trade off being a higher Db sound, which isn't jet noisy by itslf, though when the GPU gets involved, the whole case sounds like it's waiting for permission to lift off.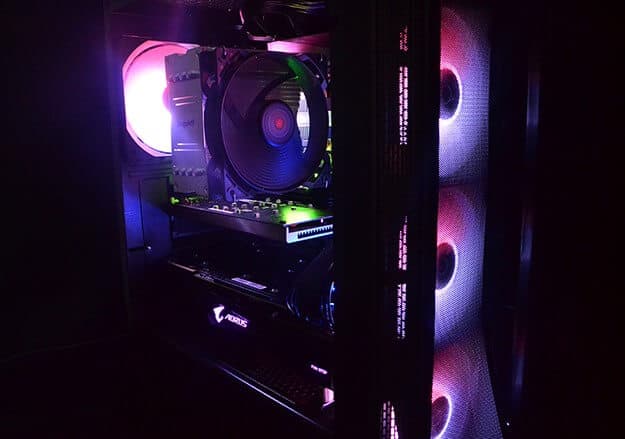 Final thoughts and impressions on this case are that it's a perfectly good case. Once you get everything installed, you're set! While it could use a vertical slot for GPU mounting, there's plenty of real estate space for two more fans in the top section, which would promote loads more air flow. We did lose out on a bit of storage space in the HDD cage however, which can be a major deal breaker for many, but for those looking for a cheap RGB package coming in at $69.99 at the time of this writing, this case will still have you staring at it in awe.

Proclockers would like to thank Tecware for sending us the Tecware Vega L case for review!

<![CDATA[ */ var zbjs = {"ajaxurl":"https:\/\/gaminggorilla.com\/wp-admin\/admin-ajax.php","md5":"d8e8b24d2fa18d2999e0fddcdd418586","tags":[],"categories":["Hardware"]}; /* ]]>