The Best GPUs for Mining Ethereum
More and more people are interested in Ethereum these days, and it's understandable why.
We're talking about a platform that uses blockchain technology to create and run decentralized applications and is simultaneously the second-largest cryptocurrency by market capitalization after Bitcoin. To own Ether either you have to mine it yourself or you can buy Ethereum from any exchange platform. Since mining Ether is a great idea even in 2021, you'll need some powerful hardware to get the job done.
Ethereum is only a bit older than five years old, and it offers the great advantage of enabling the deployment of smart contracts and dapps to run without any fraud or interference from a third party.
Since everyone is willing to get both cheap and powerful tools, we've kept in mind these two criteria when we created the list of the most suitable GPUs for mining Ether.
Before you start
You shouldn't grab your hardware parts until you have an Ether mining pool, some Ethereum mining software, as well as Ethereum hardware wallet for secure storage of Ether.
Running video games and performing video editing may be the main purposes of GPUs, but this hardware is also used for cryptocurrency mining by a large number of people. Slushpool, the world's first Bitcoin mining pool, has around 200,000 miners. If we assume that all pools have similar numbers, there must be over 1,000,000 people around the world who are mining only bitcoins. Now let's dive into the real deal and see what GPUs are best for mining Ether:
What is the best GPU for mining Ether?
There's been a lot of discussion about the 3060 TI and how that could be the new king of mining, but based on our assessment, that simply is not the case. The best GPU for mining ether in 2021 is still the AMD Radeon RX 5600 XT. When considering mining, you can't simply look at the hash rate; you also need to consider power consumption and the cost of the unit. In that regard, this is the GPU that stands above the rest:
1. AMD Radeon RX 5600 XT
The key takeaway for this GPU is the sheer efficiency. The mining scaled rakes in at 38.7MH /s at 75w or 43.3MH /s @ 85w. This is considerably better than the other cards on the list. Compound this with the fact that you can get it brand new for around $550 or $400 on the second-hand market, and you got yourself a winner.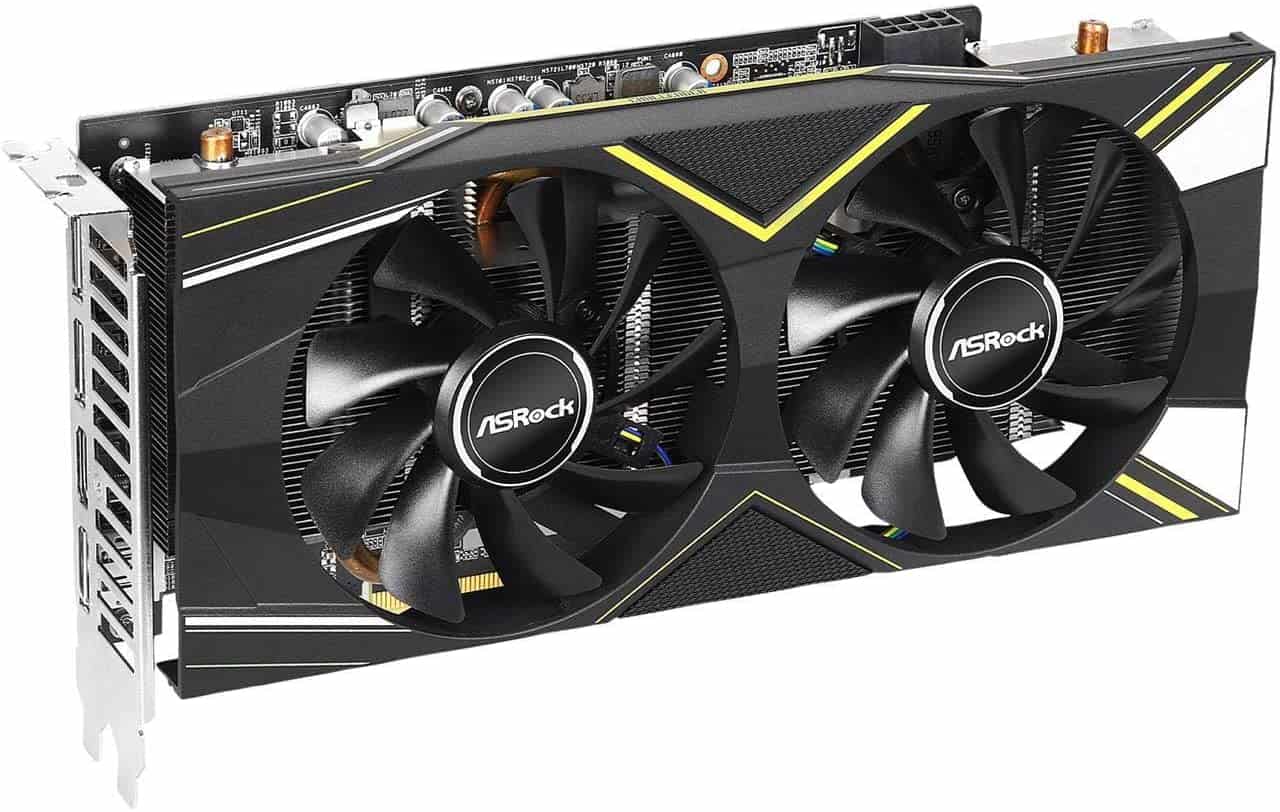 Which GPU is the second best for mining Ethereum?
As mentioned above, the Nvidia 3060 TI is also an excellent option for mining Ethereum. As an added bonus, it is a significantly more powerful card than the 5600 XT in every way imaginable.
2. NVIDIA 3060 TI
So if it's so much more powerful, why does it come up short? Well, as we all know, mining is not purely about power. If it was, we would be recommending the next card on the list (the 3090). But it isn't, for mining, efficiency is more important than raw power. Don't get us wrong, the NVIDIA 3060 TI is an extremely efficient card, with users achieving approximately 60 MH/s per 120 watts. This means that in terms of efficiency, the 5600 XT wins by a hair.
What is the single most powerful GPU for mining Ether?
The most powerful GPU for mining Ether is the Nvidia Geforce RTX 3090, with reported hash rates of approximately 123 MH/s. This is impressive, but it is extremely important to consider the cost of the product as well as the amount of power it takes to operate. The most powerful mining GPU is not necessarily the best "bang for your buck".
3. NVIDIA GeForce RTX 3090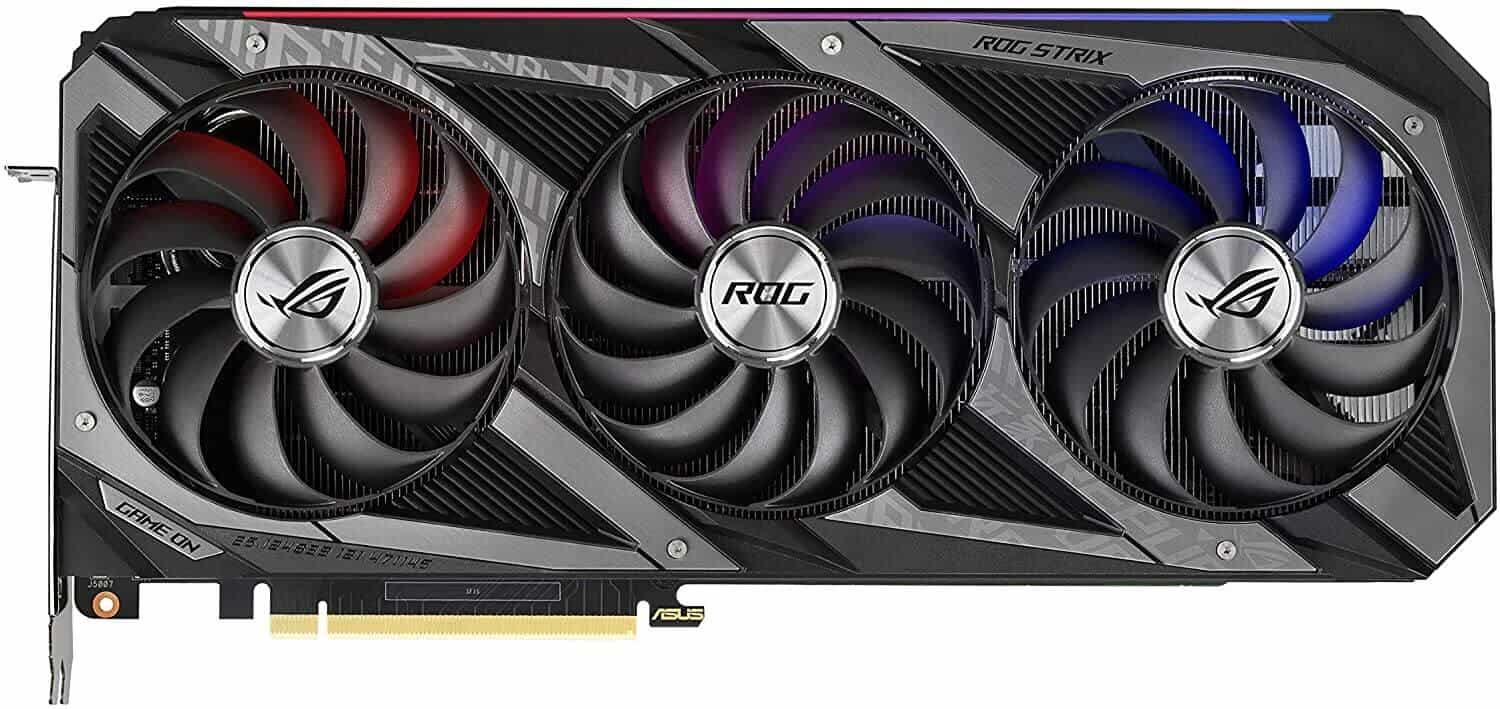 Clocking in at over $2000 USD, this GPU has over 24GB of GDDR6X RAM and a memory speed of 1860 MHz. This GPU has a whopping power draw of 350 W so despite its power, it may not be the wisest choice for mining.
Other Cards Worth Considering
AMD Radeon RX 5700 XT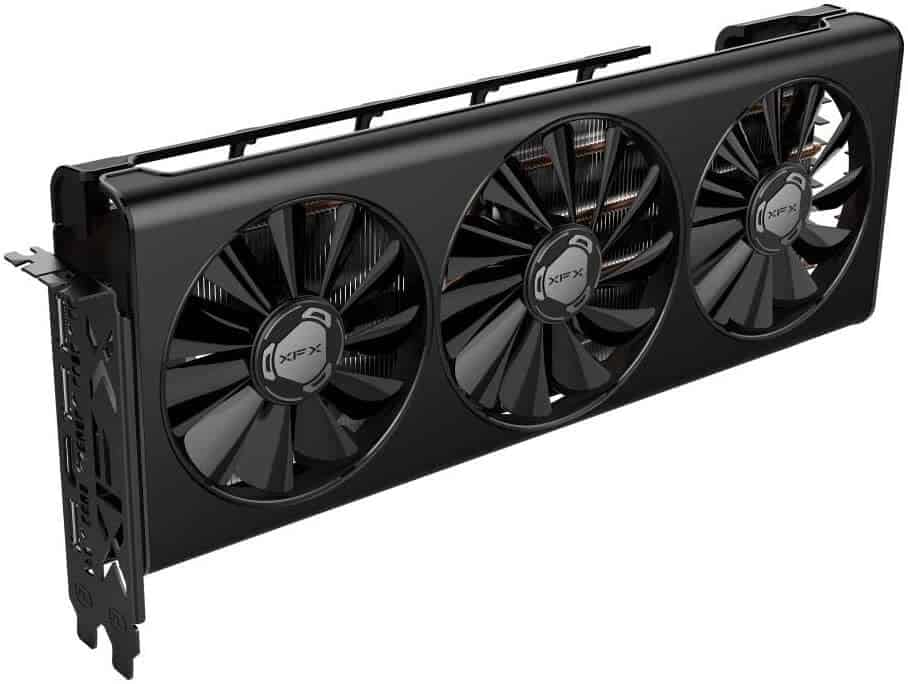 This one was released last year in July, and it's another example of a powerhouse at a reasonable price. AMD Radeon RX 5700 features 8GB of GDDR6 memory, 1465 MHz of core clock, 14 Gbps of memory clock, 180W of power draw, 1.4 with DSC DisplayPort and HDMI with 4K60 support for the outputs, and two power connectors: 1 x 8-pin and 1 x 6-pin.
This creation from AMD is capable of generating over $70 per month due to its 47.22 MH/s hashrate on the Ethash (Claymore) algorithm. The price is also reasonable for such a powerhouse, as it revolves around the amount of $400.
NVIDIA GeForce GTX 1660 Ti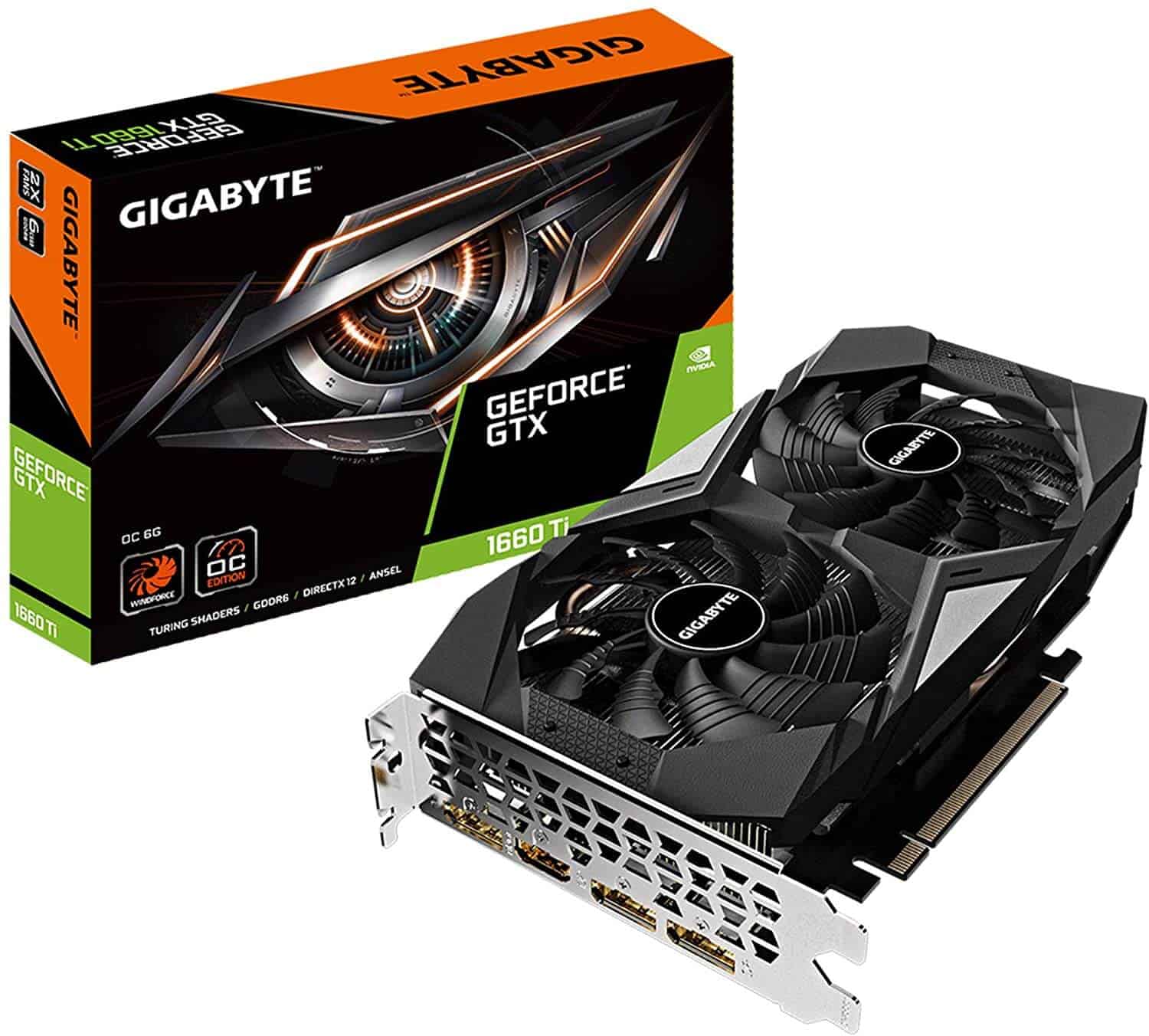 This is another great choice built by NVIDIA, as it grants 6GB of GDDR5 or GDDR6 memory, 8 Gbps or 12 Gbps memory speed, and 192-bit memory interface width, just to mention several main aspects.
GeForce GTX 1660 Ti reaches about 30.5 Megahashes per card and at 68w. The price even falls into the 'affordable' category, as you can purchase this video card for about $280.
NVIDIA GeForce GTX 1080 Ti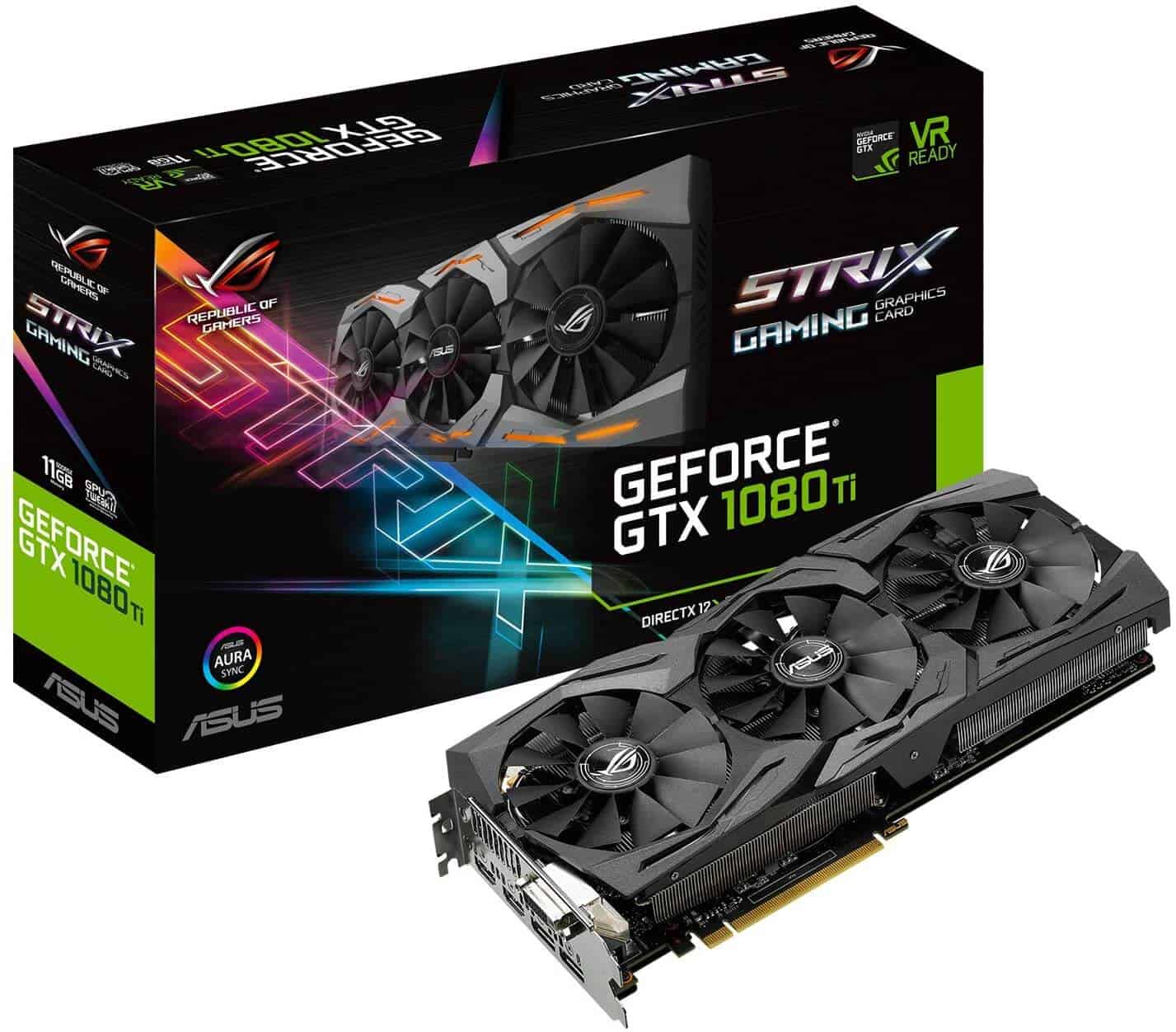 Released three years ago, this little beauty is still a great option when it comes to mining Ether. It has 11 GB of GDDR5X memory, 1481MHz of Core Clock, 11 Gbps of memory clock, 250W of power draw, DP 1.43 and HDMI 2.0b for the outputs, and two power connectors: One 6-pin and One 8-pin.
This video card from NVIDIA is capable of generating up to $58 monthly income due to its 21.63 MH/s hashrate on the KawPow (NBMiner) algorithm. Just for an extra level of comfort, the GTX 1080 Ti card also features very efficient cooling technology.
At about 700 bucks, the NVIDIA GeForce GTX 1080 Ti card is a great choice.
AMD Radeon R9 295X2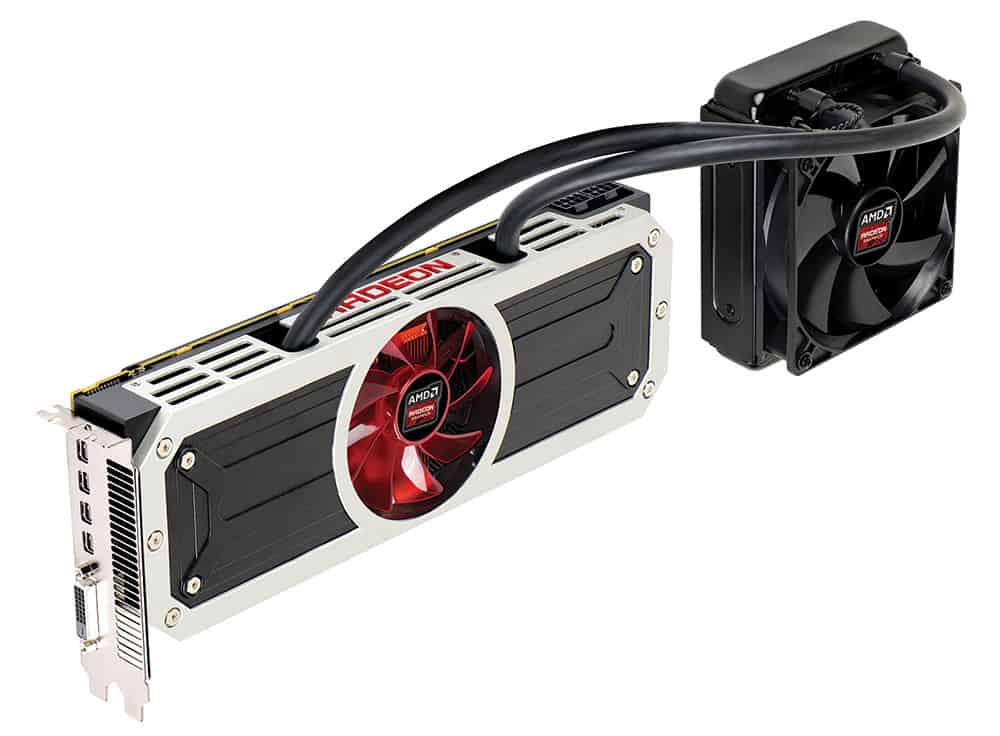 Launched way back in 2014, AMD Radeon R9 295X2 still remains an interesting piece of hardware. It packs Vesuvius x 2 graphics processor, 4GB x 2 memory size at the GDDR5 type, 2816 x2 cores, and more.
You can expect a return per year of about $580 with this video card, as it can grant a power cost per day of $1.44. Adding the hash rate of 46.0 MH/s, it's a little weird that this graphics card is worth only about $600.
AMD Radeon RX 580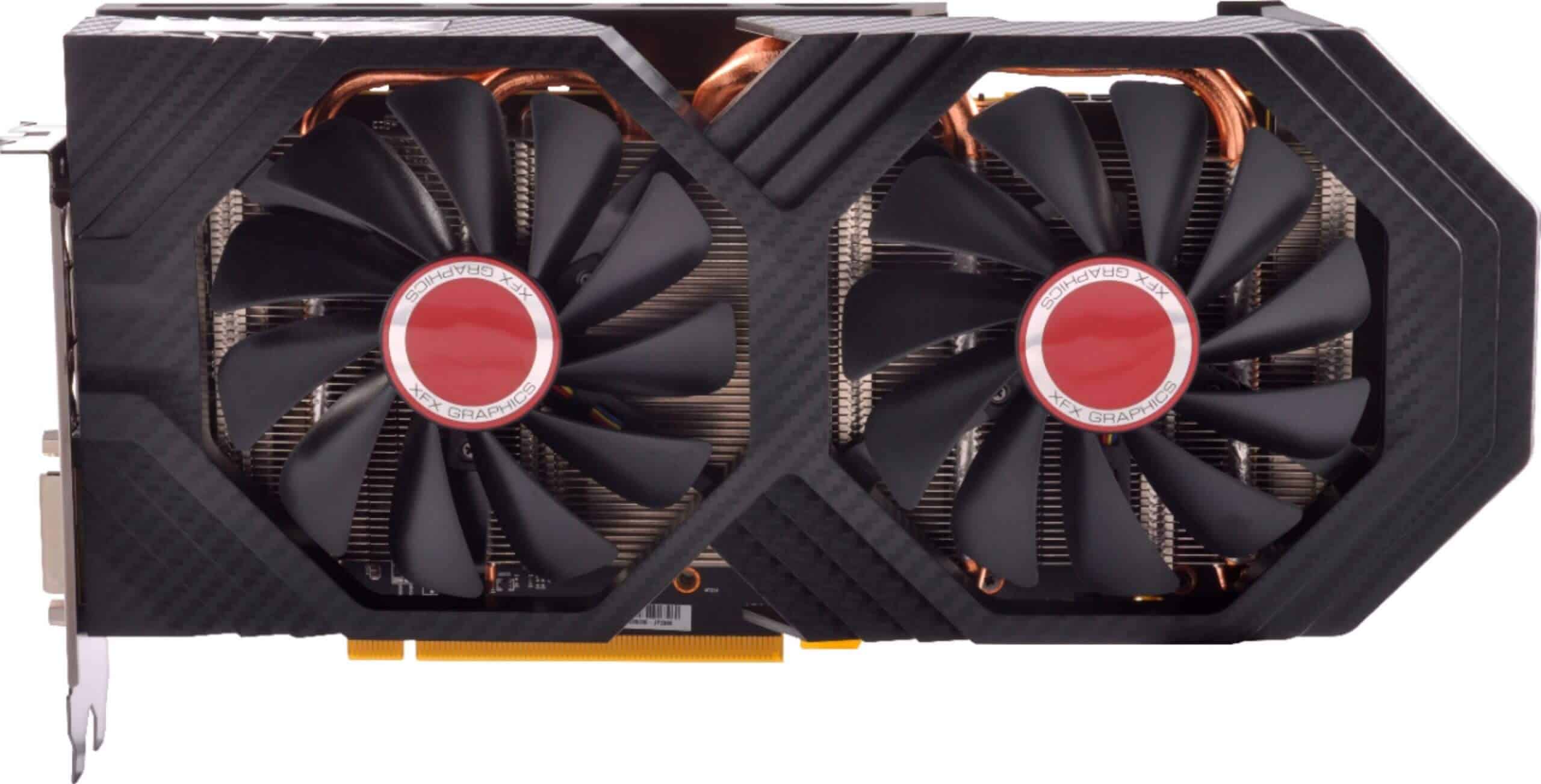 The Radeon RX 580 model of AMD was launched in 2017, and it's equipped with a Polaris 20 graphics processor, 2304 cores, 32 ROPS, 8GB of GDDR5 memory, and 256 bits for the bus width.
AMD Radeon (TM) RX 580 is able to generate over 21.86 USD as monthly income with a hashrate of 29.79 MH/s on the ETC – Ethash (Phoenix) algorithm. For its price of about $400, this graphics card is another worthy deal.
NVIDIA RTX 2060 Super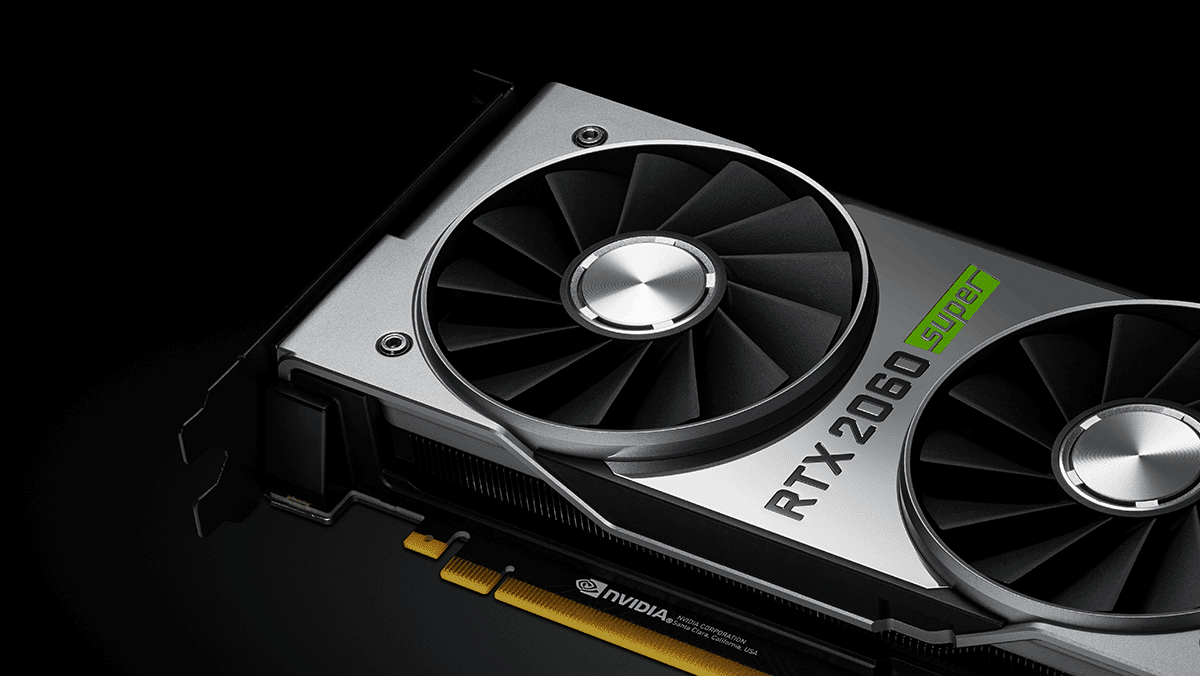 This creation of NVIDIA packs 8GB of GDDR6 memory, 256 bits of bus width, a TU106 graphics processor, and 2176 cores. RTX 2060 Super is one of the high-end graphics cards made by NVIDIA, and it was launched last year in July.
As for mining Ethereum, RTX 2060 Super has the ability to generate more than 33.05 USD income per month with a 36.49 MH/s hashrate for the ETH – Ethash (Claymore) algorithm.
NVIDIA P106-100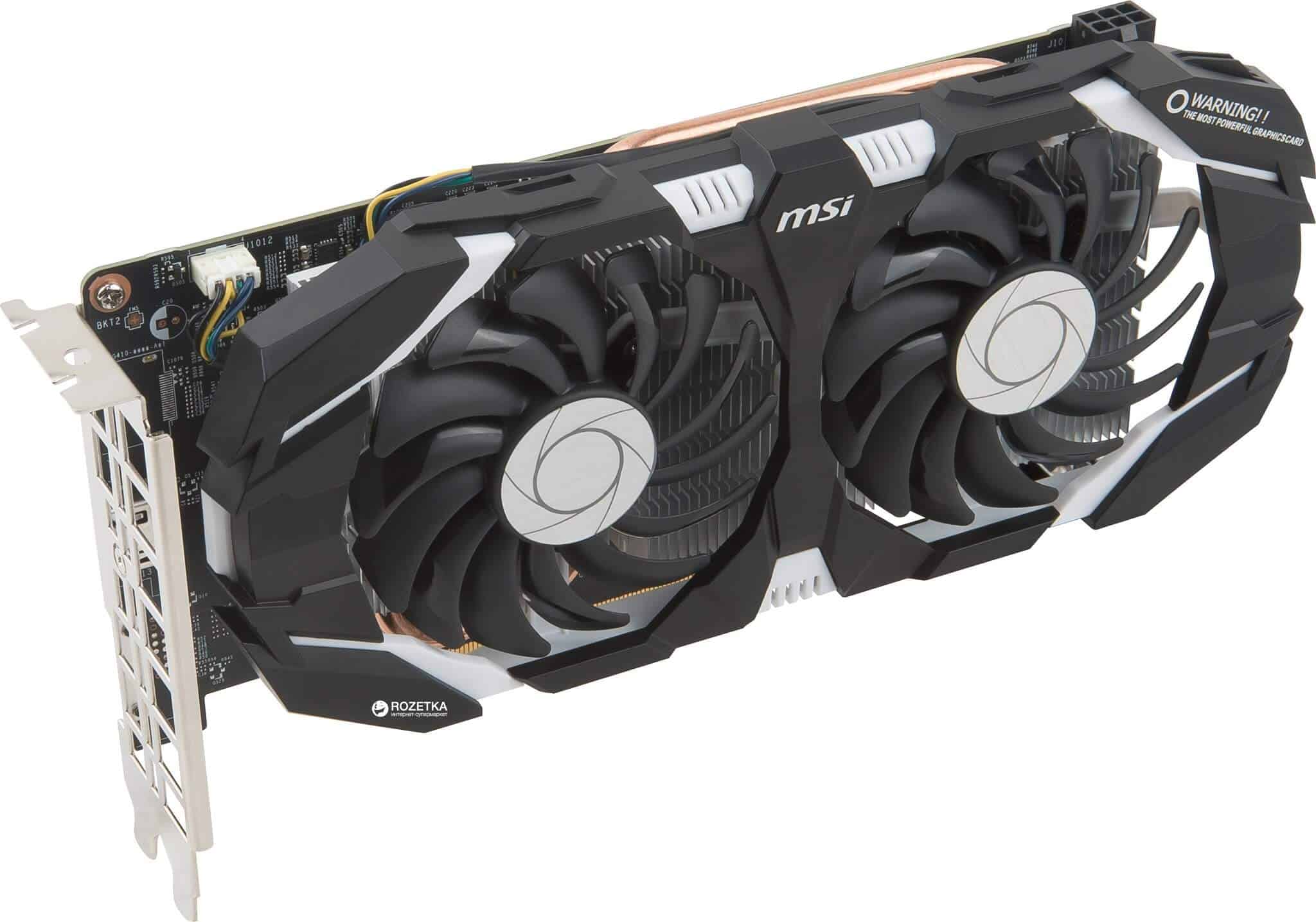 When it comes to crypto mining, NVIDIA has a series of dedicated graphics cards. The P106-100 model is based on the GP106 GPU, meaning that we're practically dealing with a modified version of the GeForce GTX 1060 card.
NVIDIA P106-100 is equipped with 6GB of GDDR5 memory, 192 bits for the memory bit width, memory speed of 0.25ns, memory bandwidth of 192.2 GB/s, memory clock of 8008 MHz, and a base clock of 1506 MHz.
For the ETH – Ethash (Claymore) algorithm, NVIDIA P106-100 will generate over 19.52 USD monthly income with a 20.45 MH/s hashrate. It may not be enough, but for its price that revolves around the amount of $200, we see it as a reasonable deal.
AMD Radeon RX 470
This video card is able of up to 4.9 TFLOPs, a base frequency of 926MHz, a boost frequency of up to 1206 MHz, a maximum memory size of 4 GB (GDDR5), memory speed of 6.6 Gbps, memory interface of 256-bits, HDMI 4K support, and more.
Radeon RX 470 reaches a hash rate of only 24.0MH/s, but it still remains a good option if you're not willing to spend too much money on purchasing it. This video card costs only about $220. However, it's still capable of returning $1.15 per day, meaning that the return per year will be $418.16.
AMD Radeon R9 HD 7990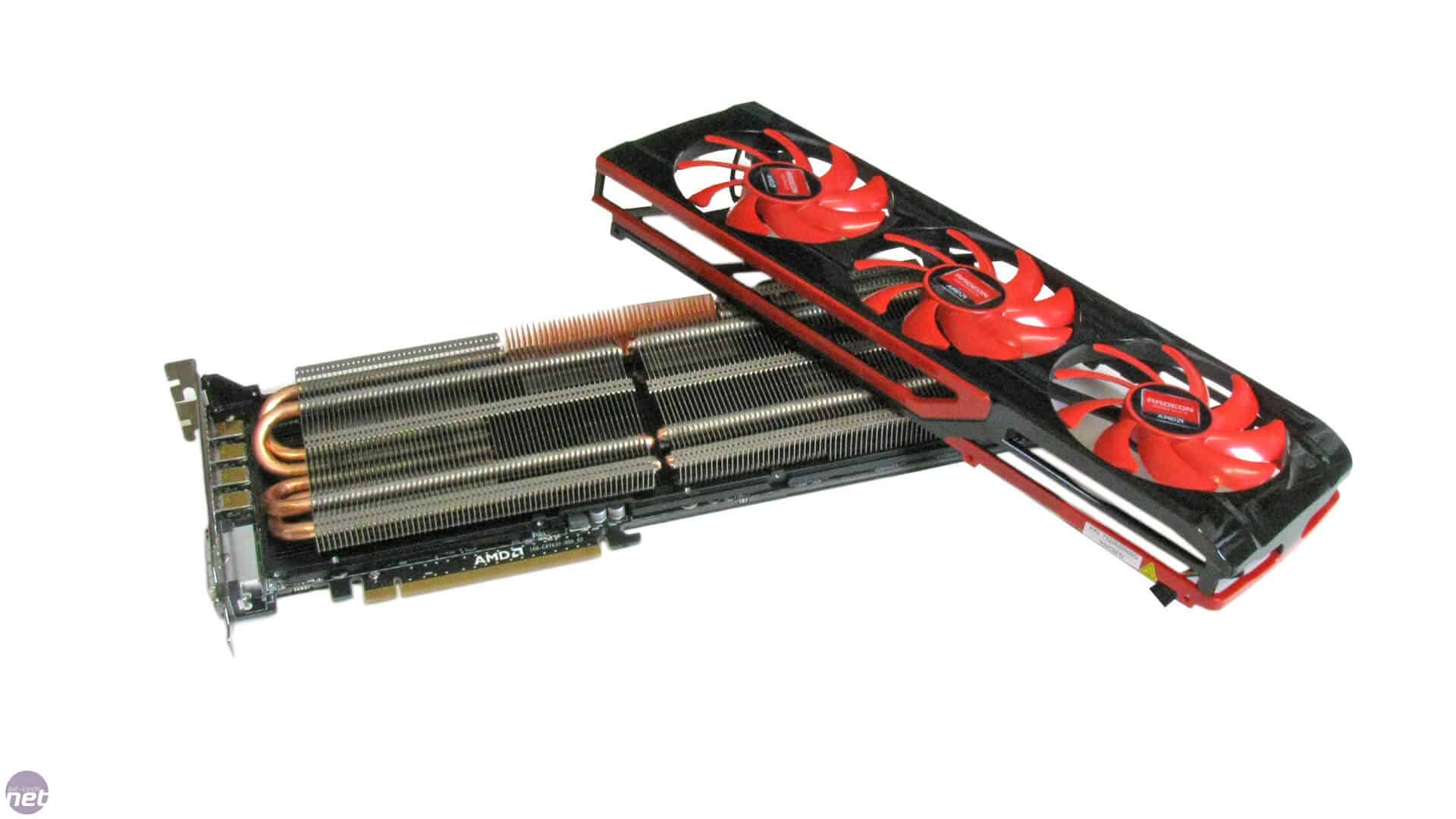 The world of video cards seems endless, and this piece of hardware packs 2 x 3GB of VRAM, a memory bus width of 2 x 384-bit, 6GHz at GDDR5 for the memory clock, Malta x 2 for the graphics processor, and more.
Radeon R9 HD 7990 will grant the user a return per day of $1.29, and it has a hash rate of 36 MH/s.
NVIDIA GeForce RTX 2080 Ti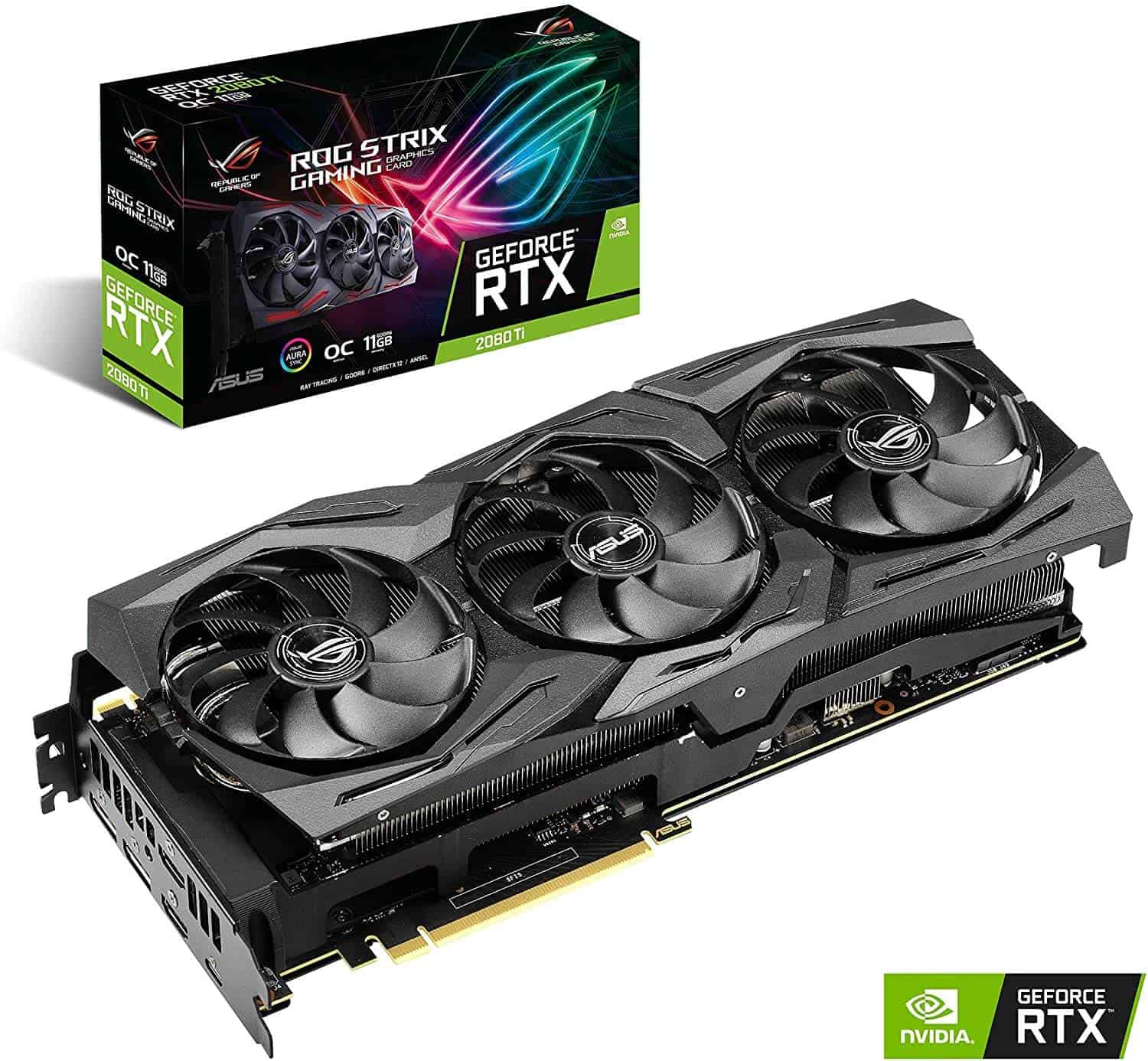 We're not gonna lie: this graphics card is pretty expensive at its starting price of $699. The part is known for 11GB of GDDR6 memory, a memory clock of 14Gbps, two power connectors: 8 pin + 8 pin, power draw of 260W, and three outputs: HDMI, DisplayPort, and USB Type-C.
GeForce RTX 2080 Ti is capable of reaching a 32.76 MH/s hashrate for a maximum of $87 monthly income, which means that purchasing the graphics card is a great deal if you afford to pay those seven hundred bucks.
AMD Radeon RX Vega 56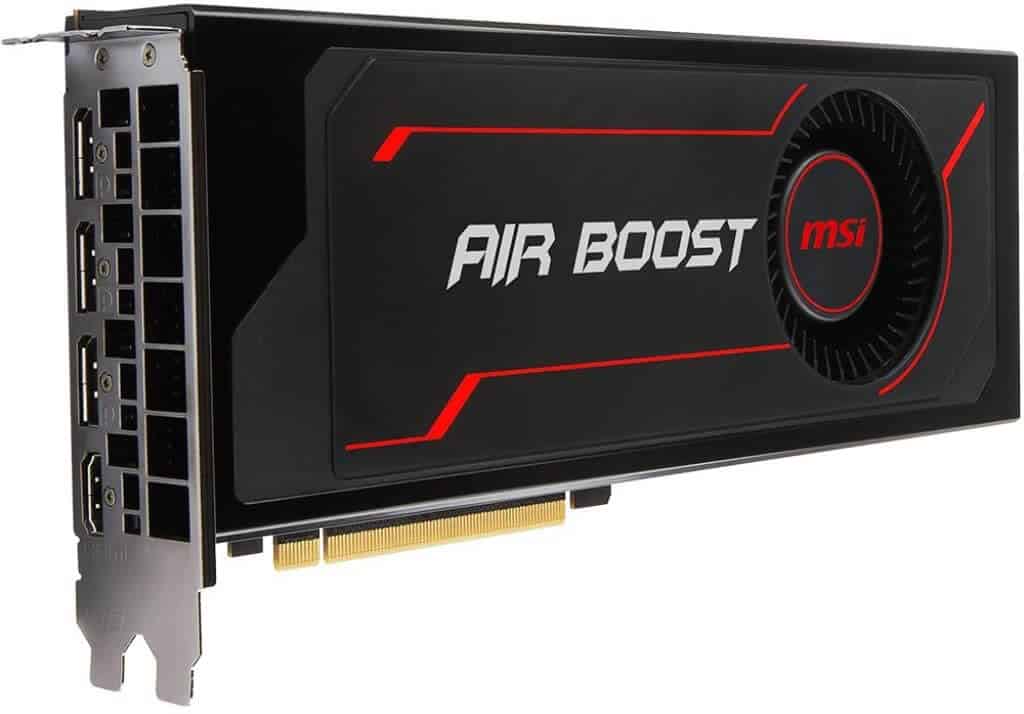 Time to be aware of the Radeon RX Vega 56 model from AMD, as it features 8GB of HBM2 memory, 2048 bits of bus width, 3584 cores, a bandwidth of 409.6 GB/s, and a Vega 10 graphics processor. At a launch price of $399, it's a good deal to buy this graphics card, and we're not done already with praising it.
Radeon RX Vega 56 features a hash rate of 52.5 MH/s, and it can generate a monthly amount of $30.
NVIDIA GTX 1070
Released in 2016, this card reaches 8GB of GDDR5 memory and 256 bits of bus width. There are 1920 cores, and we must not also forget about the GP104 graphics processor.
The Nvidia GTX 1070 reaches a hashrate of 32.500 MHash/s for Ethereum while it's at Coreclock -200 MHz and Memoryclock 740 MHz, and during 95 watts of consumption. The card is able to generate over 24 USD of monthly income, and purchasing the hardware part itself will cost you around $379.
AMD Radeon VII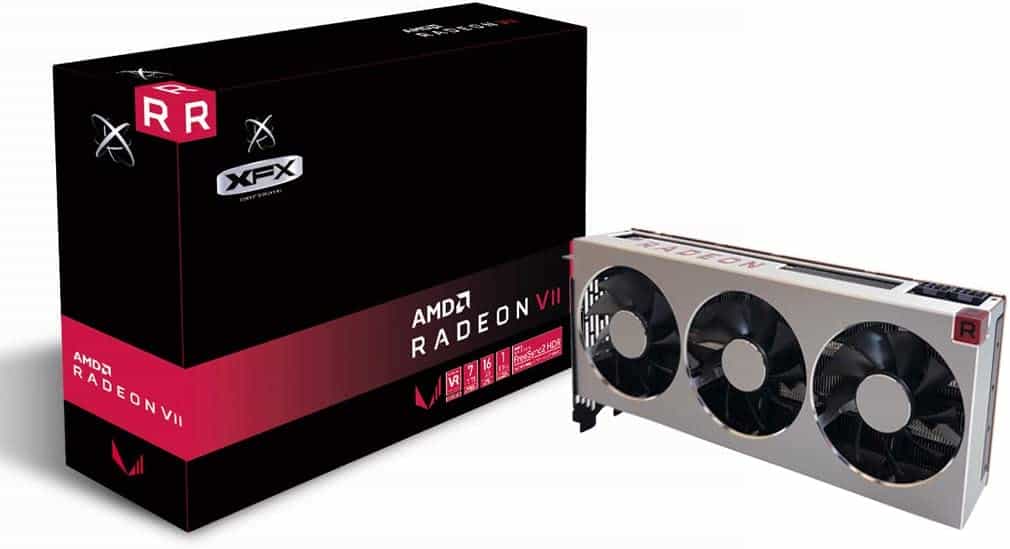 This card represents one of the best choices possible when it comes to mining Ethereum. The gear packs high bandwidth RAM, so it's no wonder why it's great at mining. AMD Radeon VII features 16GB of HBM2 memory, 4096 bits of bus width, and a Vega 20 graphics processor.
The Radeon VII graphics card is able to achieve a hash rate of 90MH/s, and it can generate more than 68.51 USD monthly income when it comes to mining. Obviously, the card is not cheap at all, as you'll have to pay around $700 for a piece.
Summary
Mining Ether is like a walk in the park once you have the right hardware, and you get used to it. You also have to make sure that you've installed the latest drivers for your GPU, got a client, downloaded Miner, prepared some basic settings in Windows, and joined a Mining Pool. Of course, the next step is to start mining!

<![CDATA[ */ var zbjs = {"ajaxurl":"https:\/\/gaminggorilla.com\/wp-admin\/admin-ajax.php","md5":"d8e8b24d2fa18d2999e0fddcdd418586","tags":[],"categories":["Top Lists"]}; /* ]]>