Tribit StormBox Pro Review
The StormBox Pro is one of the latest offerings in a family of portable Bluetooth speakers from Tribit audio. In July of 2020, I had the opportunity to review their StormBox Micro.
My initial low expectations were quickly dashed by what turned out to be a great product for such a small, ultra-portable, and lightweight package. Naturally, my expectations for its big brother are already high.
Tribit StormBox Pro: Unboxing and Specifications
Opening the box, you won't find a bunch of unnecessary or unwanted paper or plastic. It's just the speaker, a USB-C charging cable, and a user manual. The speaker I received arrived with a fully charged battery from the factory, making it quick and easy for me to pair with my computer and evaluate sound quality. Let's check out a few specs first, and I'll give my personal experience after.
-IP67 Waterproof
-Bluetooth 5.0
-Stereo/Party mode allows you to connect two StormBox Pros for expanded sound
-Long battery life
-Qualcomm® aptX™ audio
"Qualcomm® aptX™ audio is designed to improve Bluetooth sound quality.Qualcomm® aptX™ audio technology is designed to enhance the wireless sound quality of many of the world's finest smartphones, speakers, headphones, and tablets. Previously, these devices often had a reputation for providing average-quality sound via Bluetooth, but aptX helps Bluetooth-enabled products overcome that barrier as it is designed to consistently deliver higher quality audio wirelessly.
aptX is a key product differentiator in over 540 leading audio brands for headphones, headsets, automotive audio, speakers, mobile devices, and gaming products—where the ability to have a true audiophile experience is paramount." Source link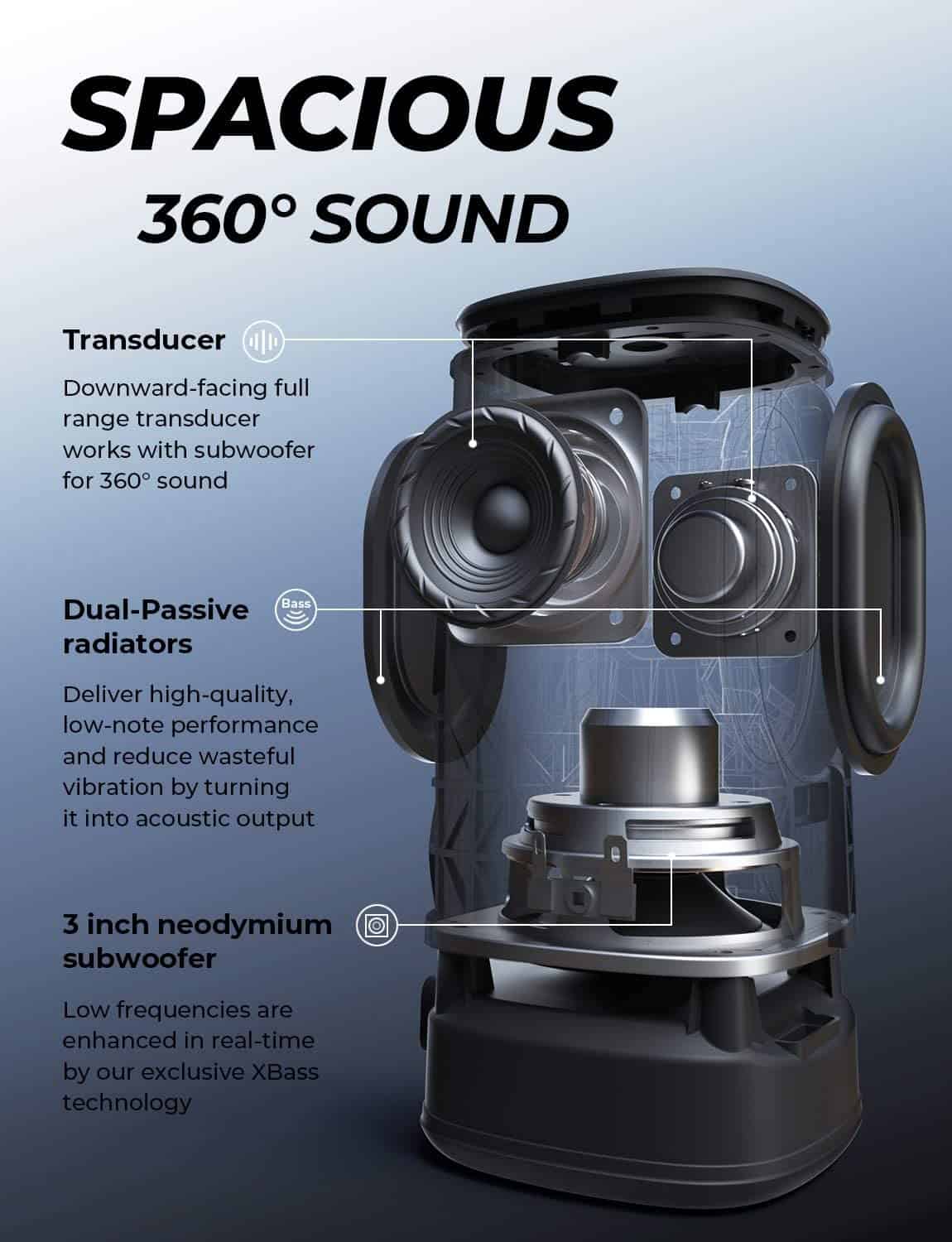 Tribit StormBox Pro speakers. Image courtesy of Tribit Audio.
Powering the Tribit StormBox Pro are two beefy 3.7V 5,000 mAh Li-ion batteries. Charging is done over USB-C with a maximum input of 5V at 2 amps. I found that it takes around two hours for a full charge. Tribit advertises up to 24 hours of continuous audio streaming. But there's more. In a pinch, you could charge your phone or tablet straight from the speaker. Obviously, doing so will reduce the time you have to stream music, but it's a great feature to have. The output over the included USB-A port is 5V at 1 amp.
The speakers in the StormBox Pro package have a unique configuration. There is one speaker at the front, one at the back, and a down-firing 3-inch neodymium subwoofer. The left and right panels of the speaker feature Dual-Passive radiators that help the StormBox Pro produce a well-balanced sound stage in all frequencies.
Side note. I know a lot of this so far sounds like marketing material that I copied and pasted from a press release. While ProClockers does not allow companies that provide samples to us to dictate what we say in our reviews, I use their specs to point things out that I feel are important to include.
Tribit StormBox Pro Review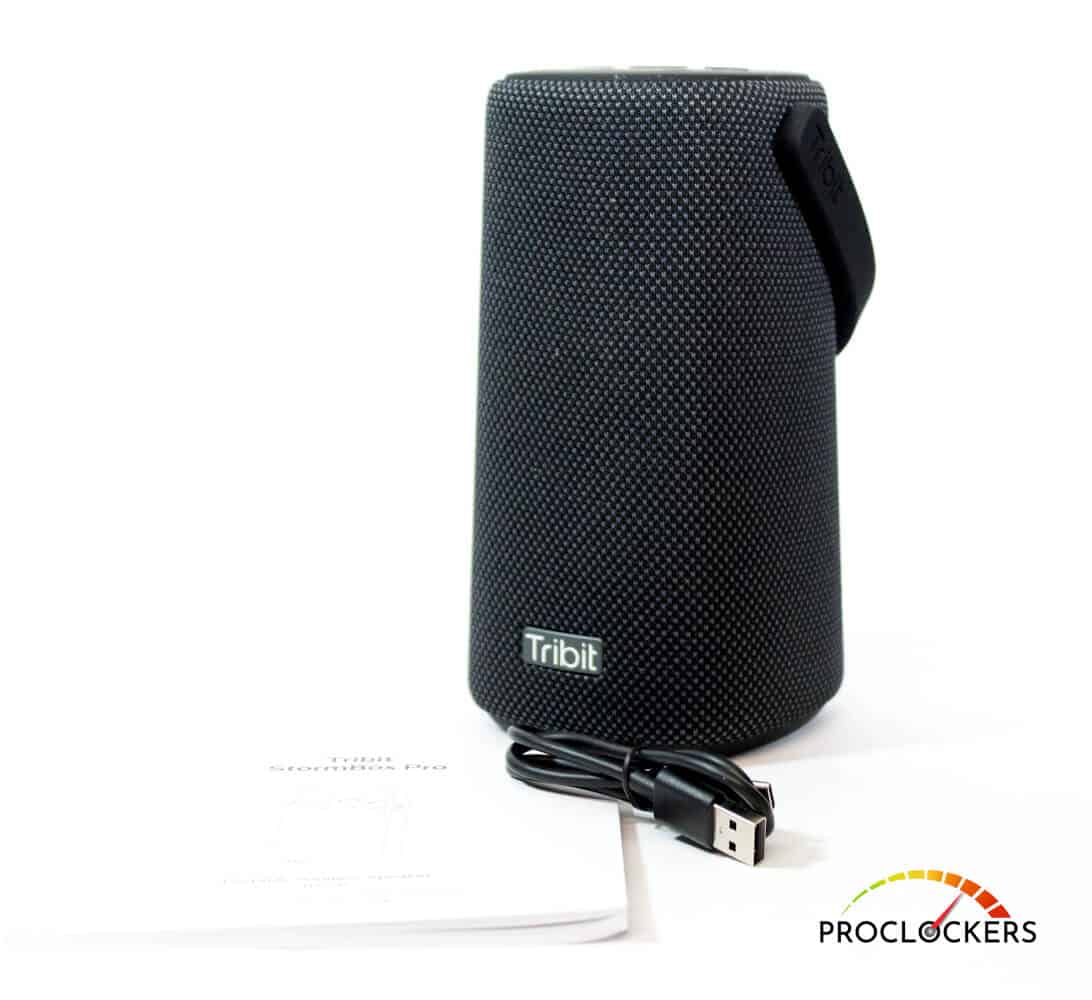 My personal experience:
I've been driving the Tribit StormBox Pro daily for about three weeks now. It sits on my basement computer desk, where I do all of my review work, enjoys movies and music, and casual gaming. It's performed excellently for my daily uses. I wanted to get this thing outside for a camping or boat trip, but being January in Ohio, the weather isn't exactly cooperating with that. However, I still tested the IP67 waterproof claims in the kitchen sink. Just like its kid brother, the StormBox Pro laughs in the face of a bit of water. Sure, the sound gets distorted after coming up from being fully submerged, but that's nothing a few good shakes doesn't quickly clear up.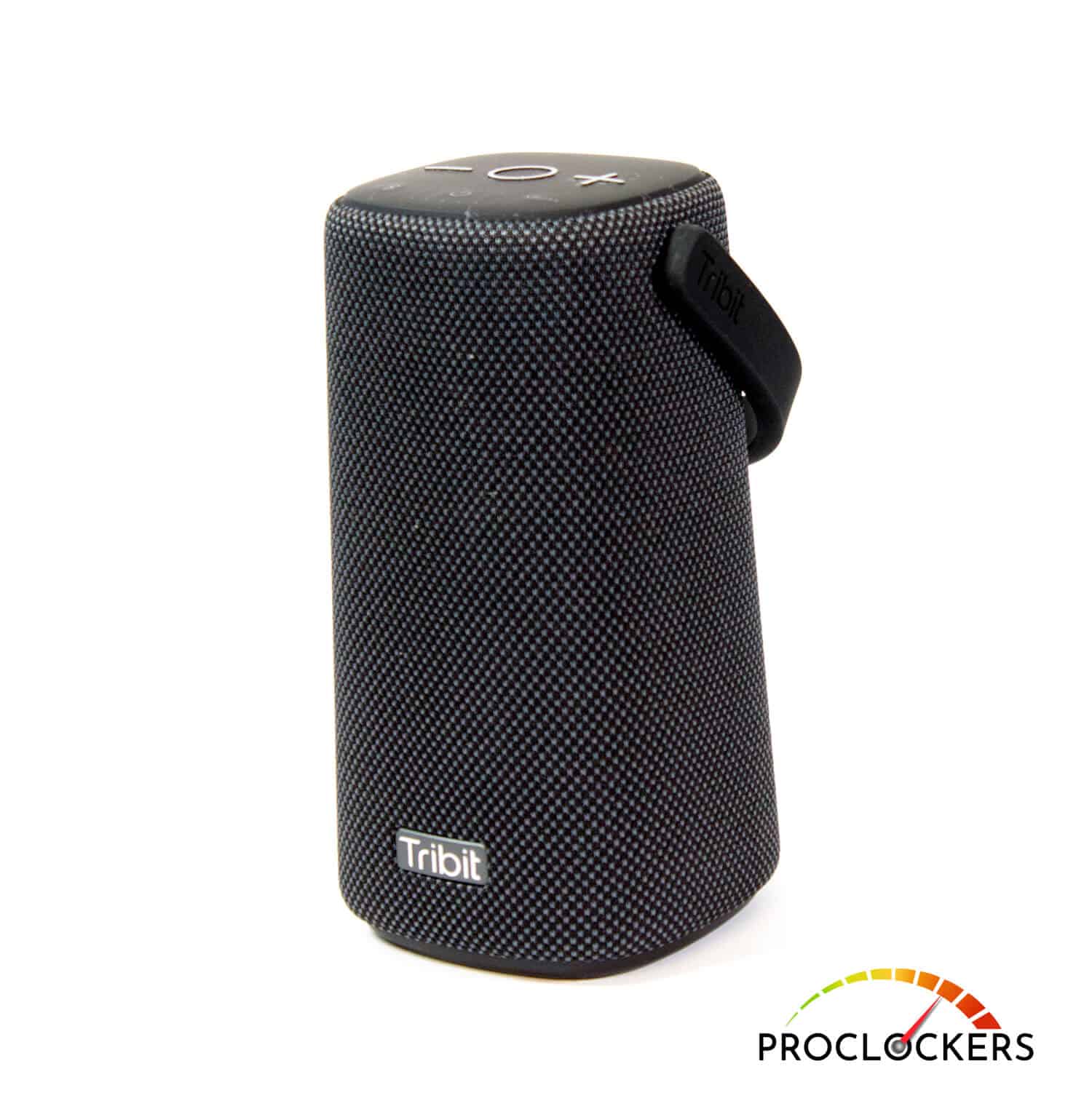 Having played a wide variety of musical instruments for over 35 years, my taste in music is, in a word, diverse. My playlists include classical, big band, old-time radio shows, current podcasts, rock, country, and everything in between. At the moment, Leonard Bernstein's Appalachian Spring is playing in the background. The StormBox Pro has delivered quality room-filling sound at just 30% volume. The bass is deep and punchy, especially with the XBass feature turned on. Seriously, keep the XBass turned on. I haven't found a scenario that doesn't add value to the overall experience when using this speaker. Highs are crisp and clear. Mids are well defined. Better yet, the mids don't sound like they're playing through a tin can.
The only thing I've found with the StormBox Pro that I don't like is the top rubber cover. All of the speaker controls are located here. This would be the power, volume, and play/pause controls. I found that oils from your hands can build up and leave marks. You can wipe them away with a cloth, but if I had one recommendation, it would be to change this out for something that doesn't retain oil as easily.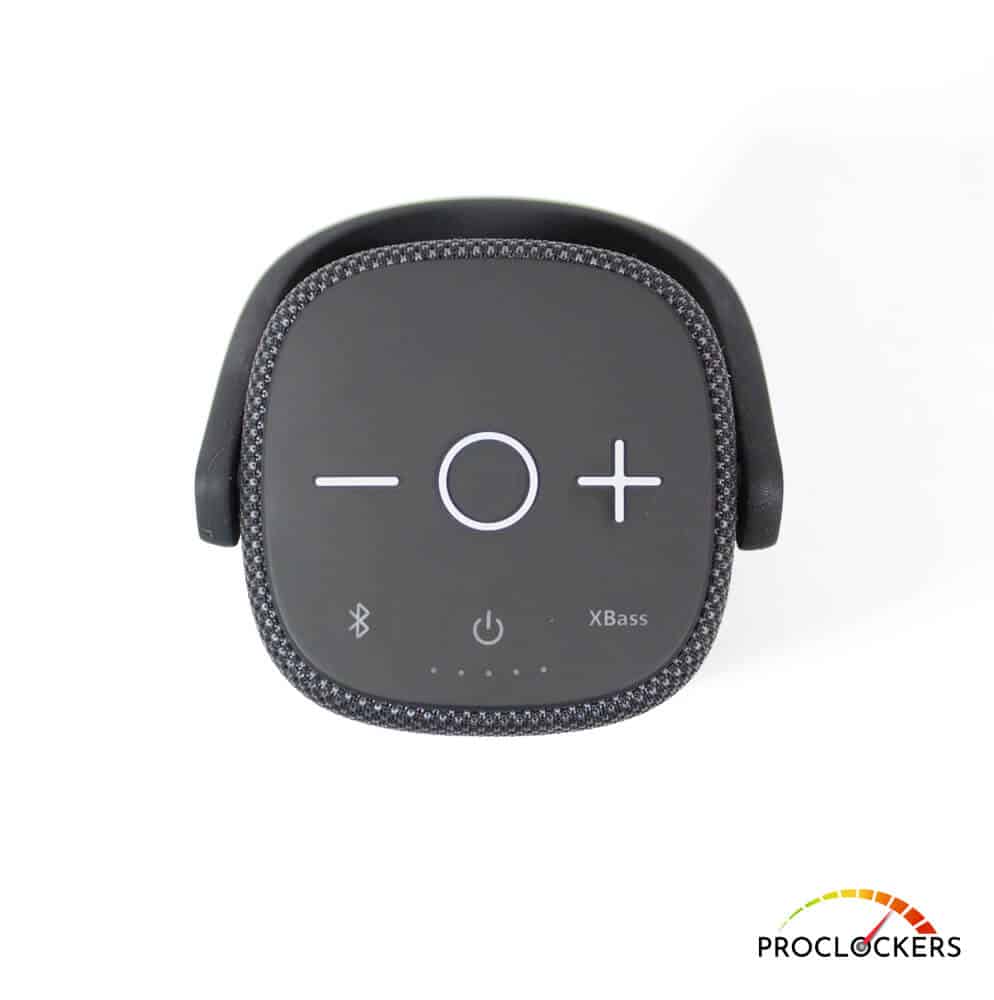 At the time of this writing, you can pick up the Tribit StormBox Pro for $119.99 on Amazon. In my opinion, this speaker could sell for more. With its built in carry handle, the StormBox Pro is as portable as you are. I've found it's best suited on a desk or table, but it would be right at home on the deck filling the air with music for those backyard cook outs, and even poolside with its waterproof capabilities.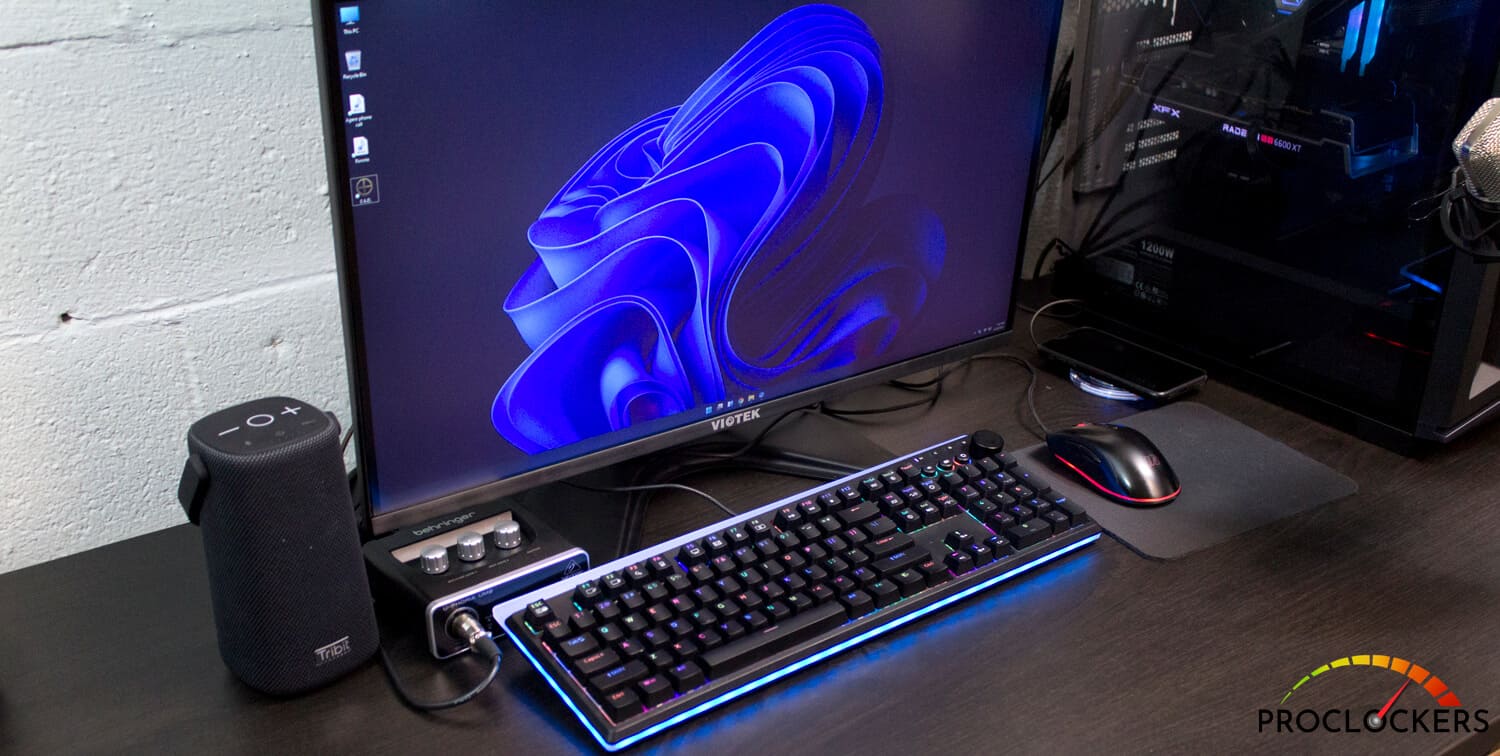 My full family of Tribit products. StormBox Micro, StormBox, StormBox Pro, and Fly Buds 3. I acquired the StormBox Mirco and StormBox Pro as part of my job reviewing for ProClockers. I personally purchased the StormBox and Fly Buds 3.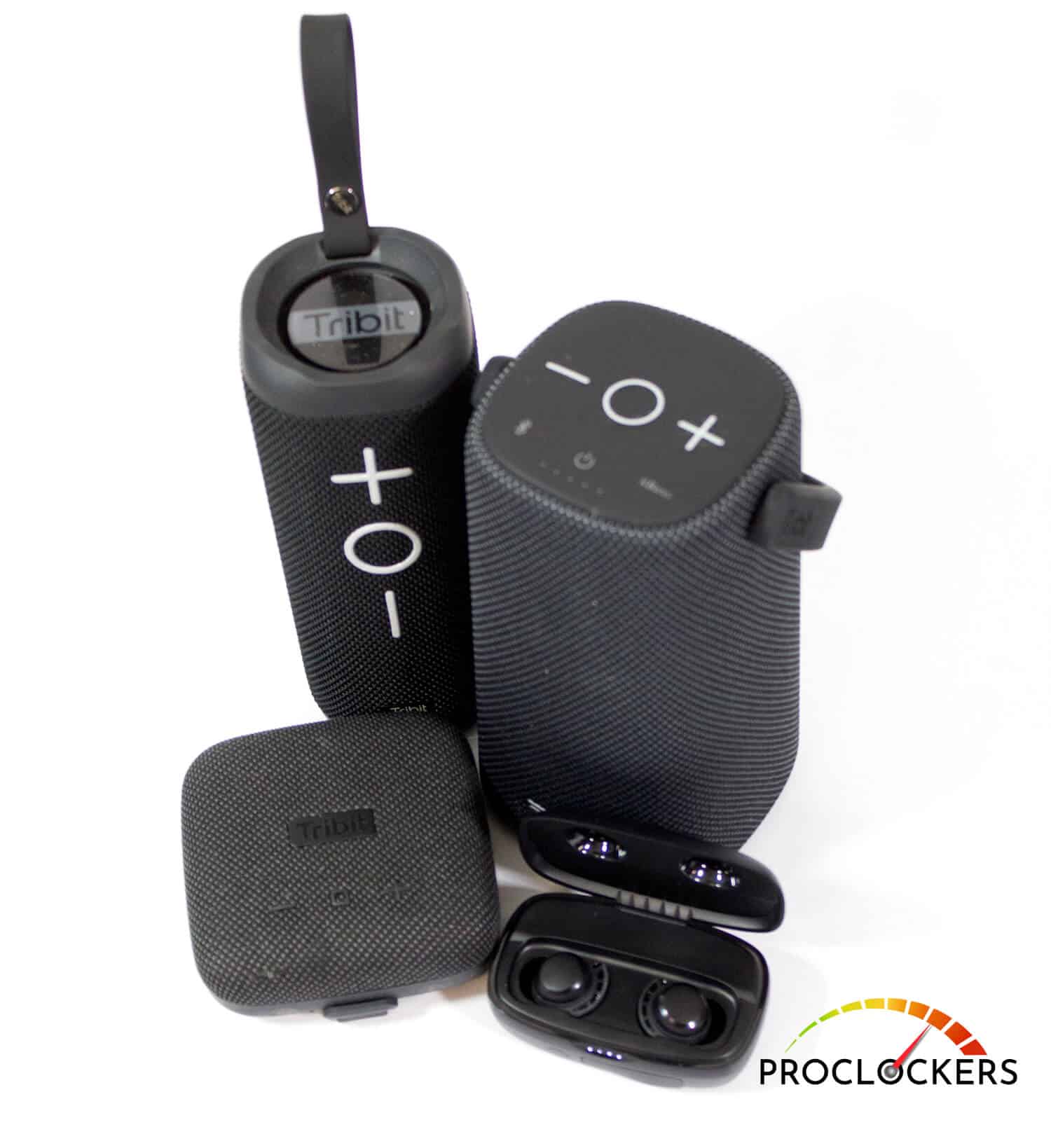 ProClockers would like to thank Tribit for providing this sample for our review.

Click this to visit the product support page.

<![CDATA[ */ var zbjs = {"ajaxurl":"https:\/\/gaminggorilla.com\/wp-admin\/admin-ajax.php","md5":"d8e8b24d2fa18d2999e0fddcdd418586","tags":[],"categories":["Hardware"]}; /* ]]>