G.Skill Trident Z RGB 3600Mhz DDR4 (4x8GB) 32GB Memory Review
Introduction
G.SKILL is one of the more respected names in the computer industry. Established in 1989 by enthusiasts, they have become one the leading memory module manufacturers. They also have one the most extensive range of computer memory products available. They have 14 different series of desktop memory alone.
G.SKILL's first entry into DDR4 market was the Ripjaws 4 series, a kit reviewed a while ago. We were quite impressed, but G.SKILL had more up their sleeve, the Trident Z. The Trident Z took off where the Ripjaws left off, offering speeds from 2800MHz all the way up to a mind staggering 4266Mhz. Very impressive, but there was more to come still.
Enter the Trident Z RGB. The Trident Z RGB offers the same brushed black aluminum finish on one side with the gunmetal gray brushed black aluminum finish on the other as the original Trident Z did, however G.Skill added a something special. That something special is a RGB lit bar running along the top of each module. The RGB lighting is controllable via G.Skill's own software or with Asus's Aura software. Kits are available in 8GB x 2 (16GB total) through 16GB x 8 (128GB total) and at speeds ranging from 2400MHz all the way up to 4266MHz.
G.SKILL's take on the Trident Z RGB
The Ultimate DDR4 Just Got Better!
Featuring a completely exposed light bar with vibrant RGB LEDs, merged with the award-winning Trident Z heatspreader design, and constructed with the highest quality components, the Trident Z RGB DDR4 memory kit combines the most vivid RGB lighting with uncompromised performance.
Full Range RGB Support
The uncovered light bar is designed for visual gratification in full RGB. The default lighting sports a fluid full spectrum rainbow wave. Downloadable software allows expanded effect and color customizations to the memory modules. Color match your build and rethink the possibilities with RGB.
Exceptionally Engineered
Trident Z RGB retains the iconic design element of the traditional Trident Z lineup – featuring luxurious hair-line finished aluminum heatspreaders and an aggressive fin design for highly efficient heat dissipation. The top of the heatsink has been exclusively engineered to mount a wider light diffuser for more extravagant lighting effects. Look no further for a memory that combines performance and beauty for building a stylish, modern PC!
Feel the Luxury
Trident Z RGB series maintains the aggressive fin design for highly efficient heat dissipation, while introducing an innovative dual-color heatspreader construction and a luxurious hair-line finish. Look no further for a memory that combines performance and beauty for building a stylish, modern PC!
Trident Z Means Overclocking
Each memory kit contains specially screened ICs through G.SKILL's unparalleled selection process and a custom engineered ten-layer PCB offering maximum signal stability; and every single kit is rigorously tested for reliability, compatibility, and performance across a wide range of motherboards.
Specifications
| | | | |
| --- | --- | --- | --- |
| | Multi-Channel Kit | Quad Channel Kit | |
| | | | |
| --- | --- | --- | --- |
| | Tested Latency | 16-16-16-36 | |
| | | | |
| --- | --- | --- | --- |
| | Registered/Unbuffered | Unbuffered | |
| | | |
| --- | --- | --- |
| | Features | Intel XMP 2.0 (Extreme Memory Profile) Ready |
Unboxing and a Closer Look
Unboxing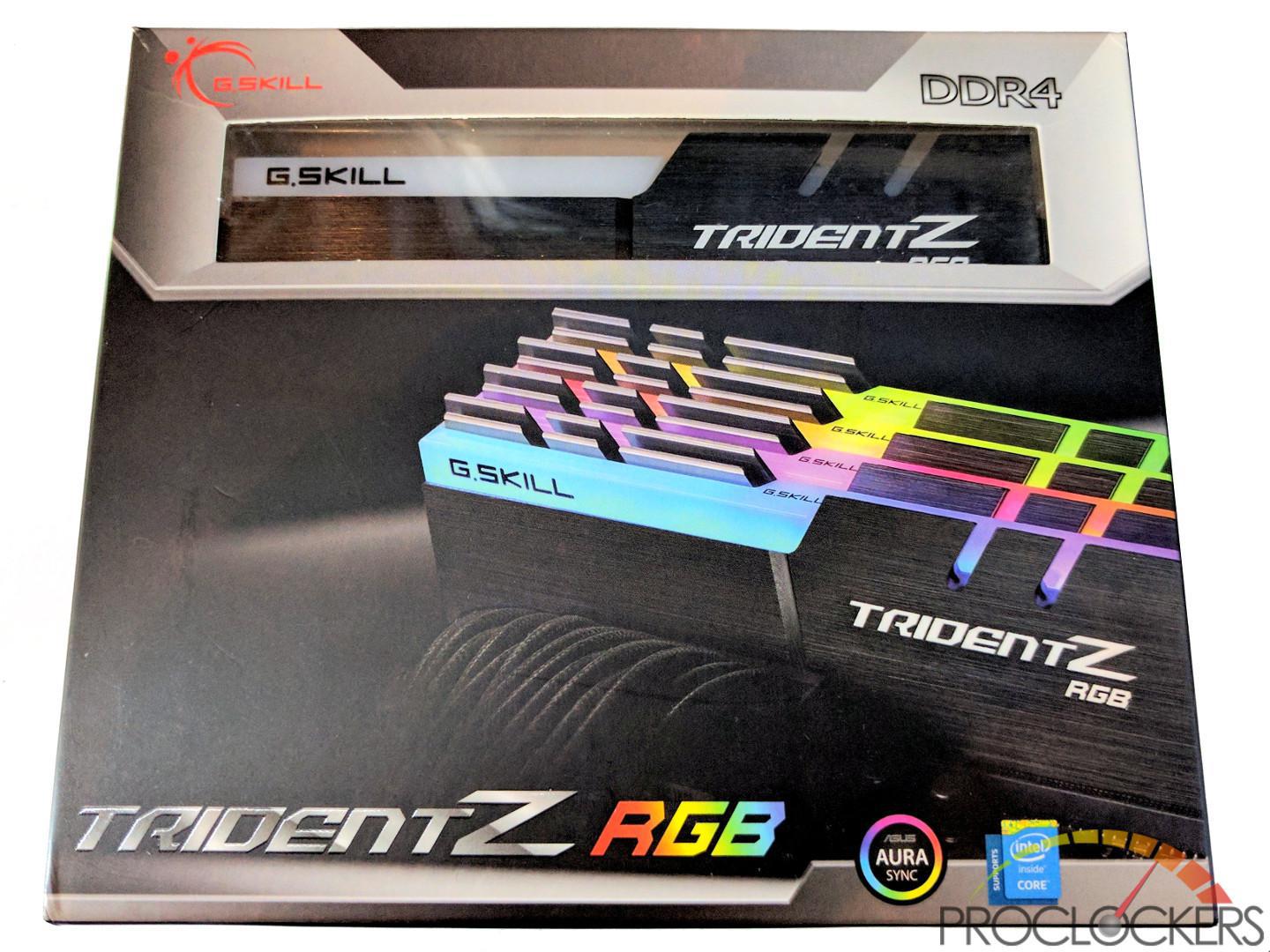 G.SKILL has gone above and beyond their normal kits and packaged the Trident Z RGB in a box.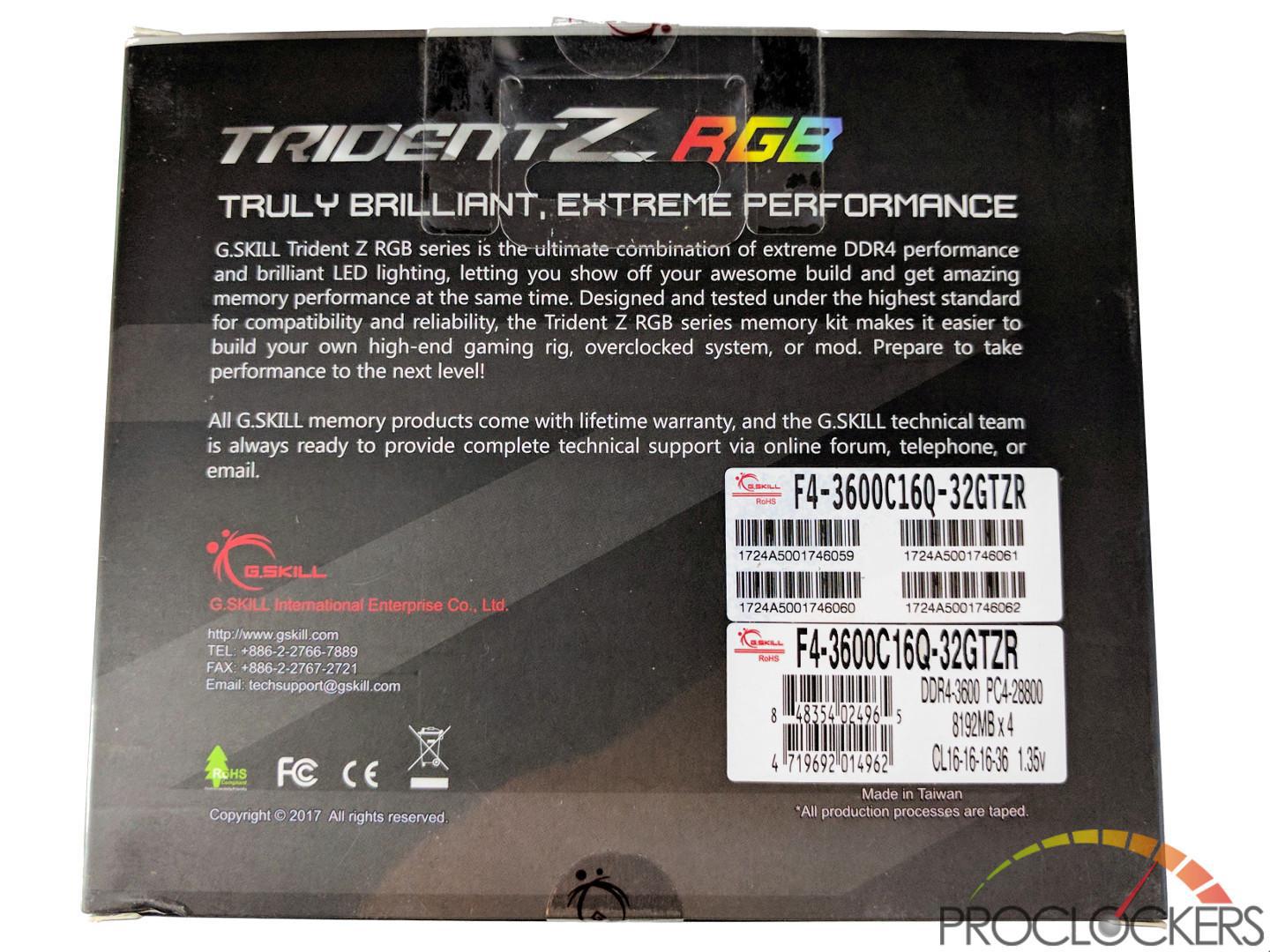 Around back we see a description of the Trident Z RGB series and warranty information. There is also a label denoting which modules are included in the package, as well as technical support contact information.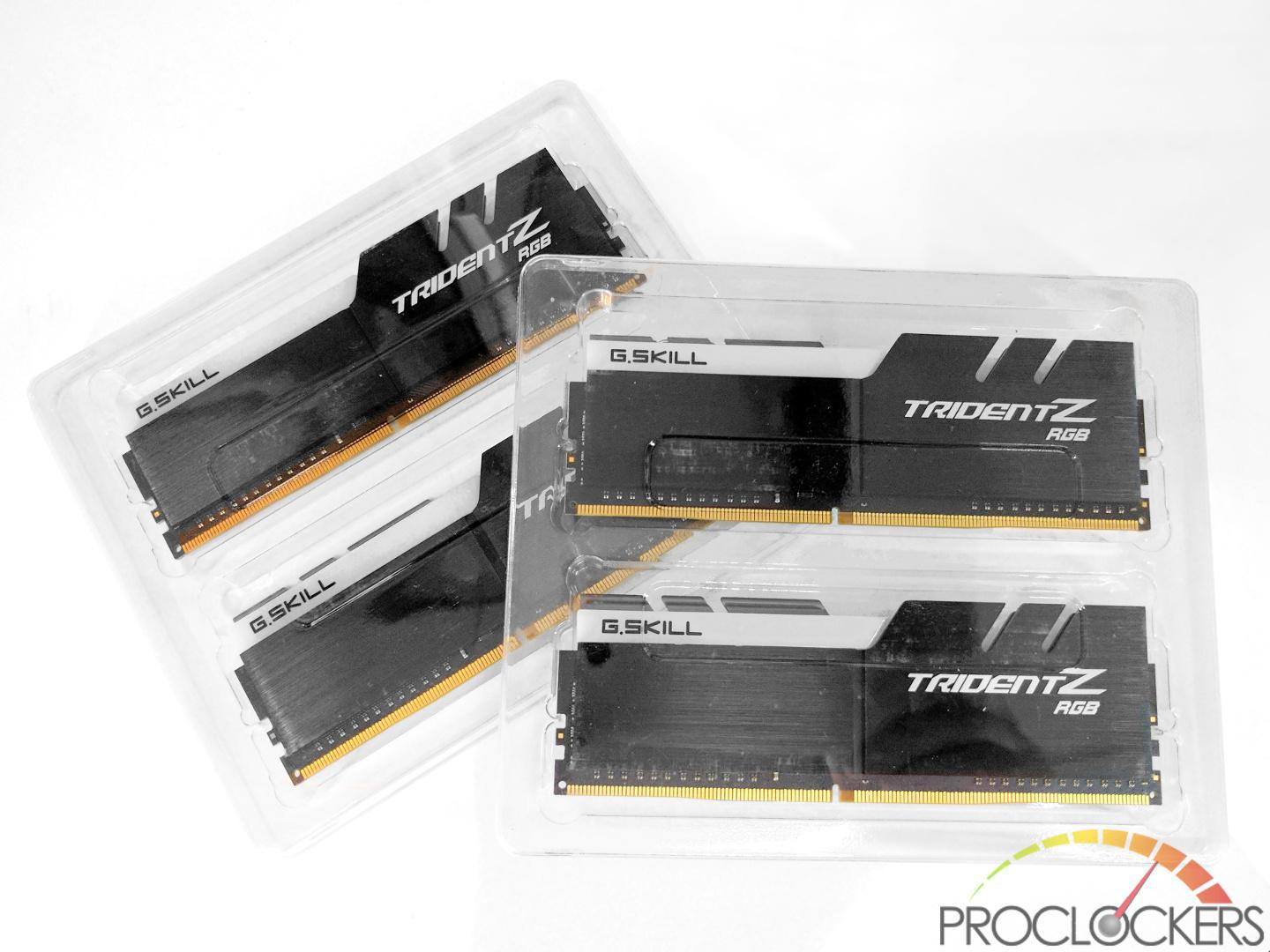 The memory kit is packaged in plastic trays. Included in the package is a G.SKILL case sticker. The packaging is reusable.
A Closer Look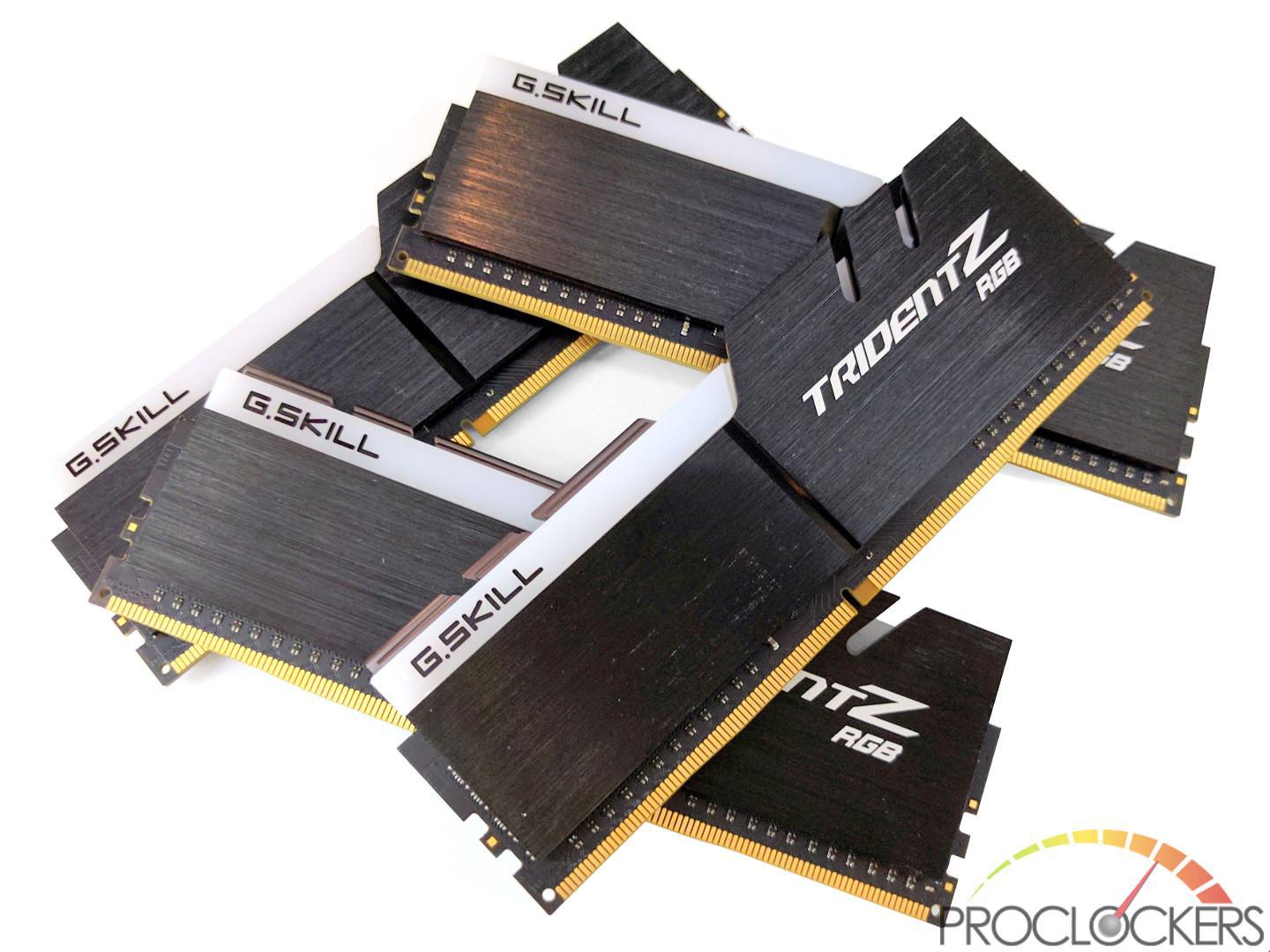 The G.SKILL Trident Z RGB set feature a dual color heatsink with white accents. On one side there is a gun metal finish. The white accents are RGB lit.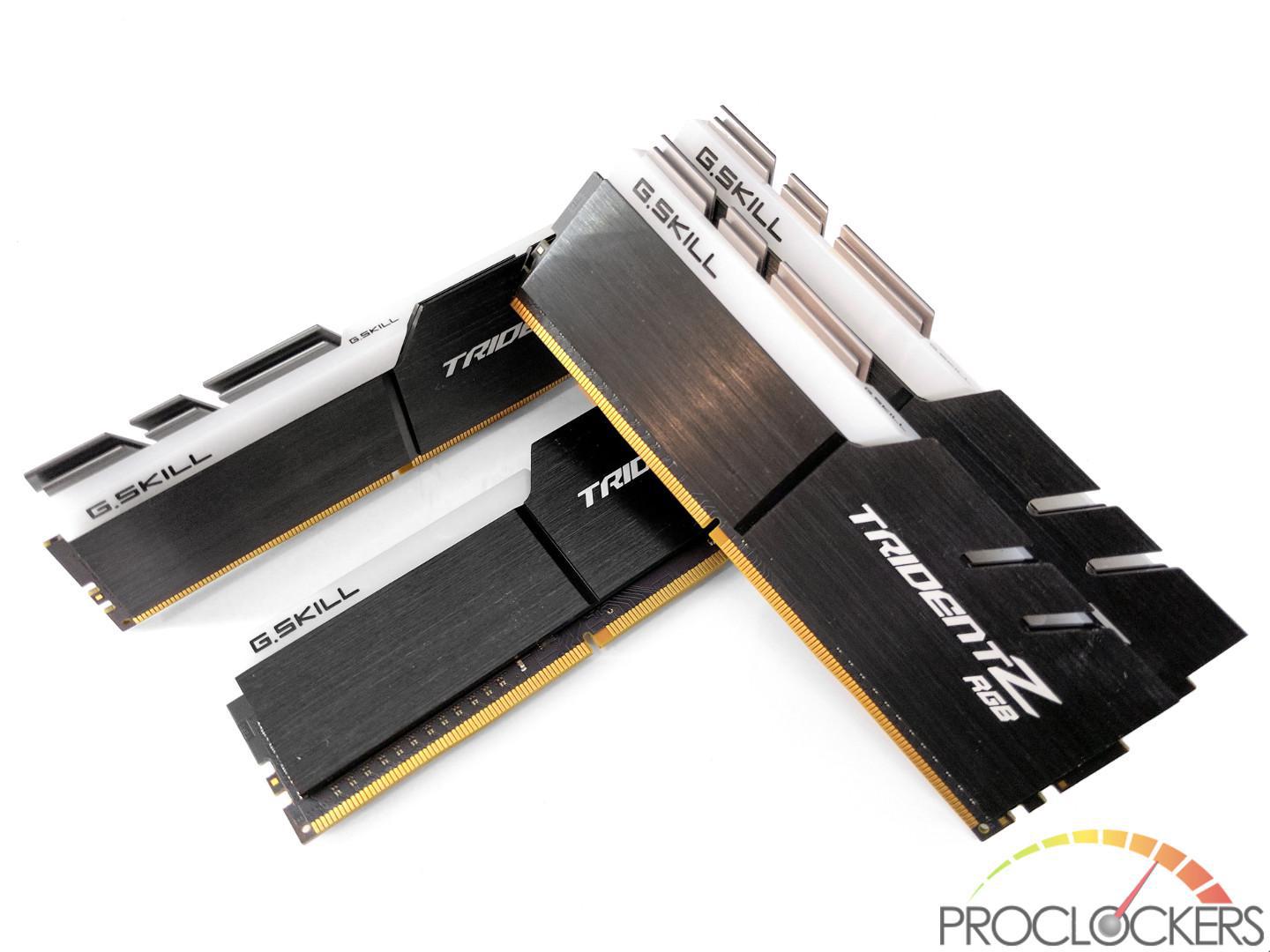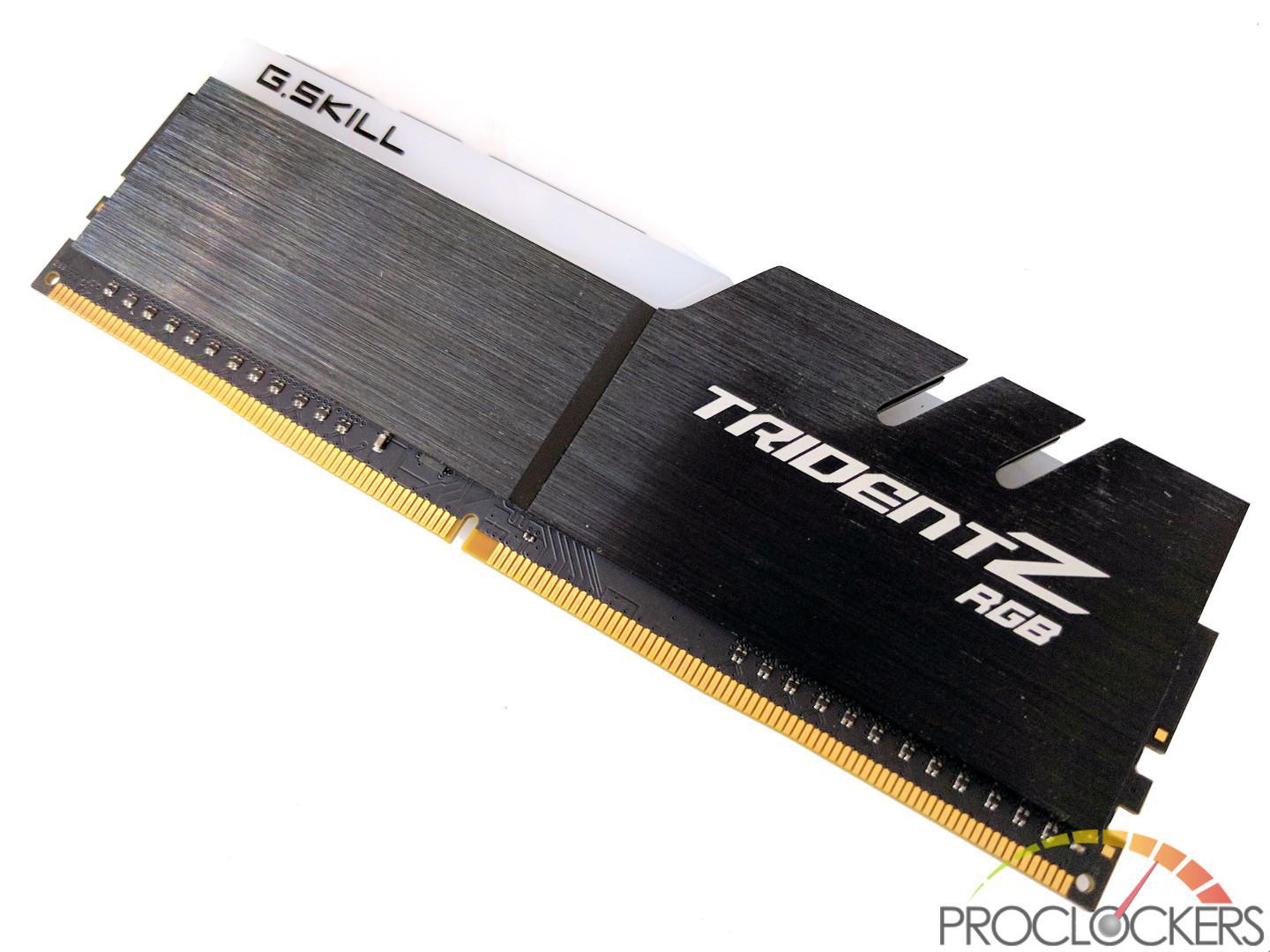 Standing at 44mm tall, the Trident Z RGB fall in the middle of height compared to some other kits in this speed class.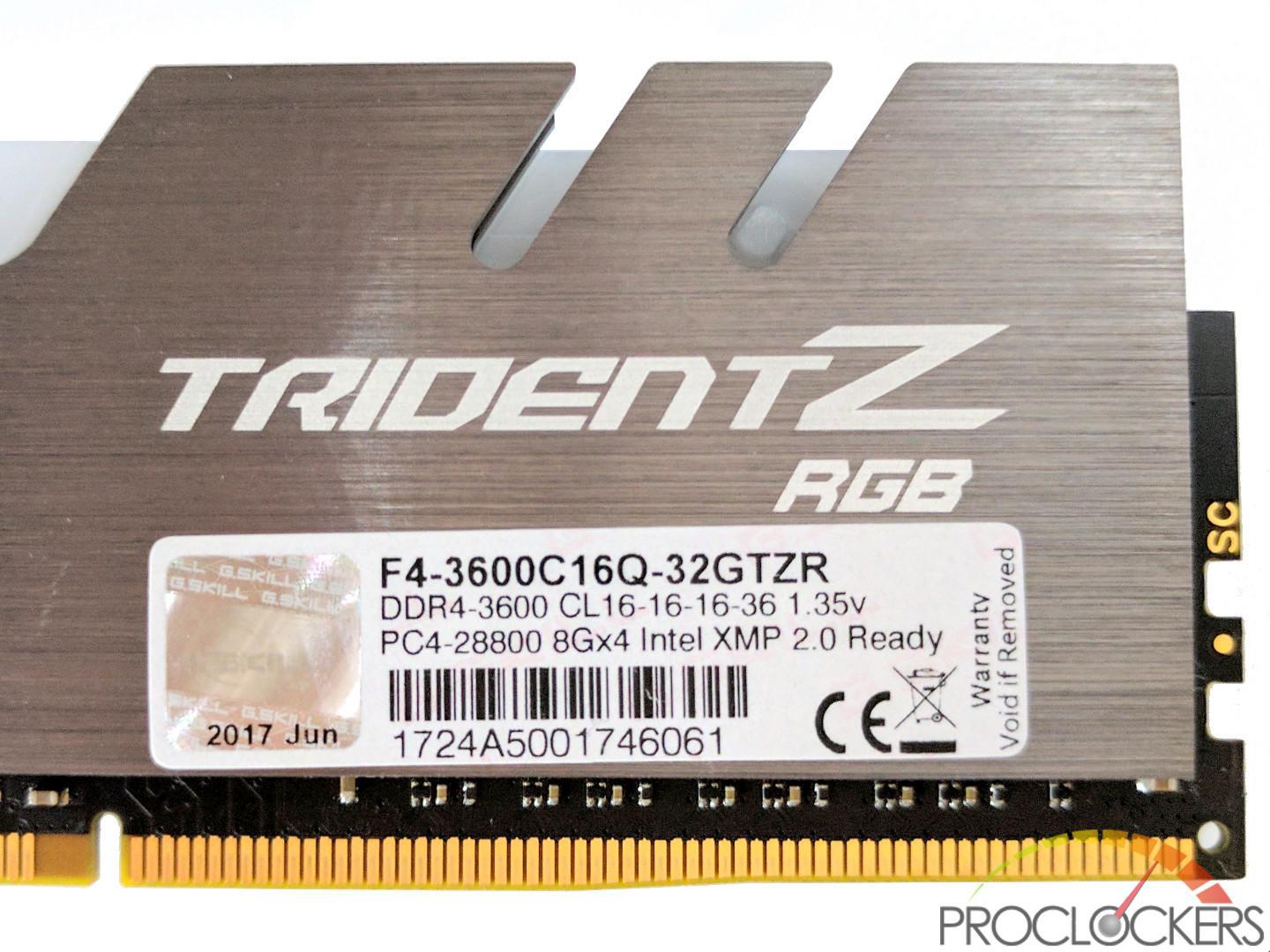 The other side features a black brushed finish. G.SKILL attaches a label to each memory module that contains all important information regarding that exact module.
System Configuration, Installation, and Software
Testing Setup
Testing Hardware
Gigabyte X99 Designare EX Motherboard
Intel Core i7 5820K Processor
Patriot Ignite 960GB Solid State Drive
Custom Water Cooling
Spotswood Small Tech Bench
XFX PRO850W XXX Edition 850w Silver Power Supply
PowerColor Radeon R9 285 TurboDuo Graphics Card
Testing Software:
Microsoft Windows 10 Home
AIDA64 Engineer Edition
Passmark Performance Test
SiSoft Sandra
7-Zip
Super Pi Modded 1.5
Fritz Chess
Unigine Heaven
3DMark – Firestrike
Configuring the Bios
Configuring the RAM for the test Intel X99 based system wasn't as simple as selecting XMP. The Gigabyte X99 Designare EX motherboard isn't designed to run memory faster than 3333 MHz. Through quite a bit of trial and error we eventually mamnaged to get the Trident Z RGB to run at 3600 MHz and with XMP timings, though the timings had to be manually entered.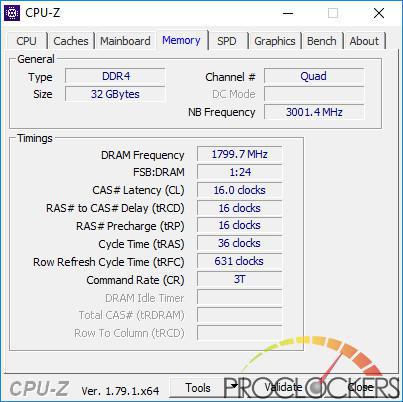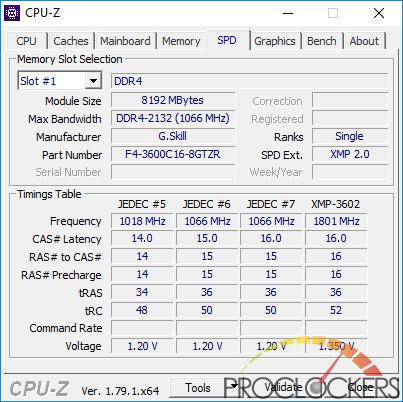 Software
If you've used Asus's Aura lighting control software, than G.Skill's lighting control software for the Trident Z RGB is going to look familiar, as they're virtually identical. If you own an Asus Aura capable motherboard you can control the Trident Z with Aura's software.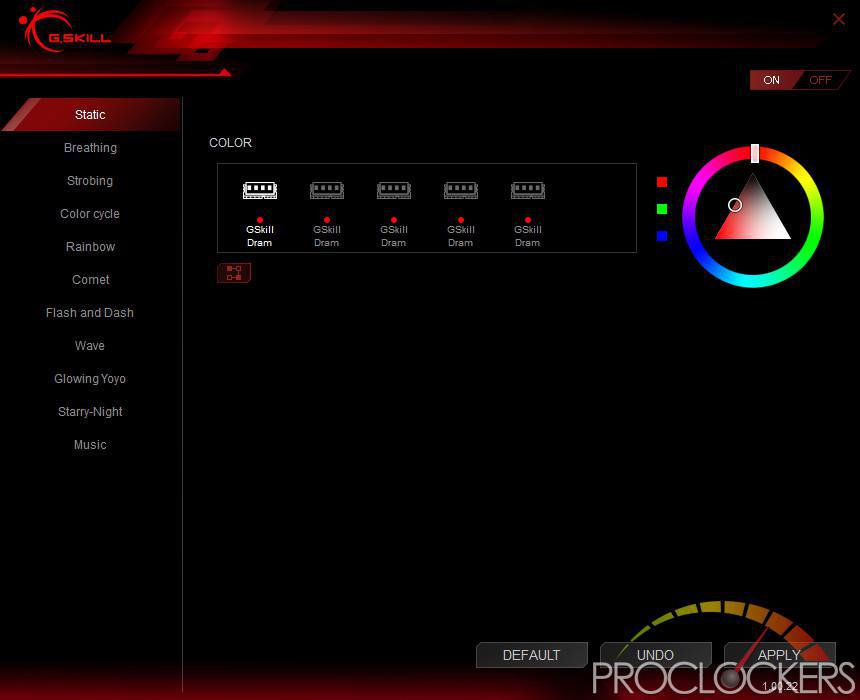 Perfomance Testing
AIDA64 Engineer Edition
"FinalWire Ltd. today announced the immediate availability of AIDA64 Extreme Edition 1.50 software, a streamlined diagnostic and benchmarking tool for home users; and the immediate availability of AIDA64 Business Edition 1.50 software, an essential network management solution for small and medium scale enterprises. The new AIDA64 update implements AVX-optimized benchmarks for the upcoming Intel Sandy Bridge processors, adds a brand new video encoding benchmark, and supports the latest AMD and nVIDIA graphics processors."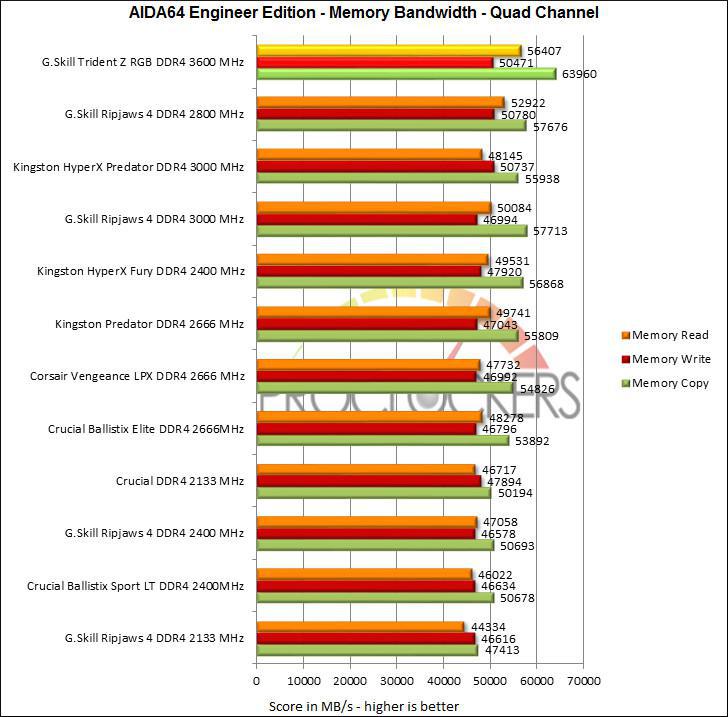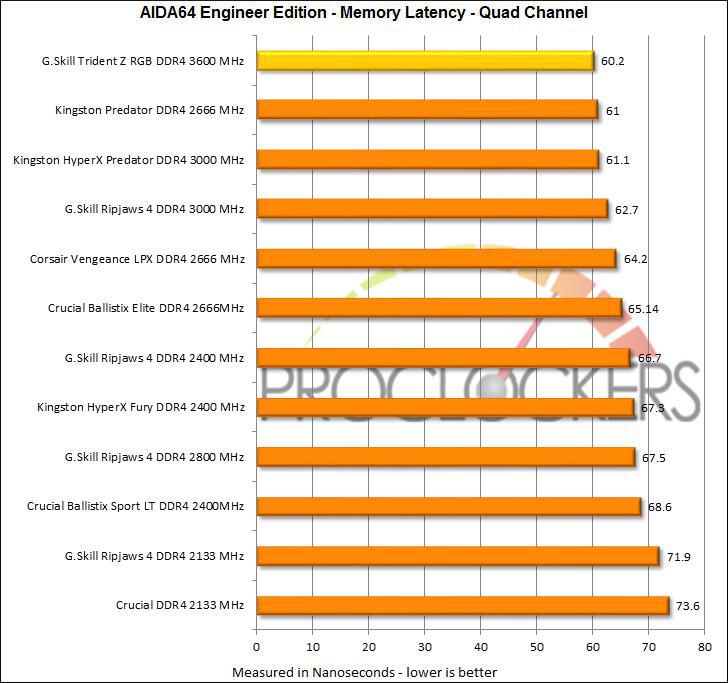 Passmark Performance Test – Memory Mark – Threaded
"Fast, easy to use, PC speed testing and benchmarking. PassMark PerformanceTest ™ allows you to objectively benchmark a PC using a variety of different speed tests and compare the results to other computers."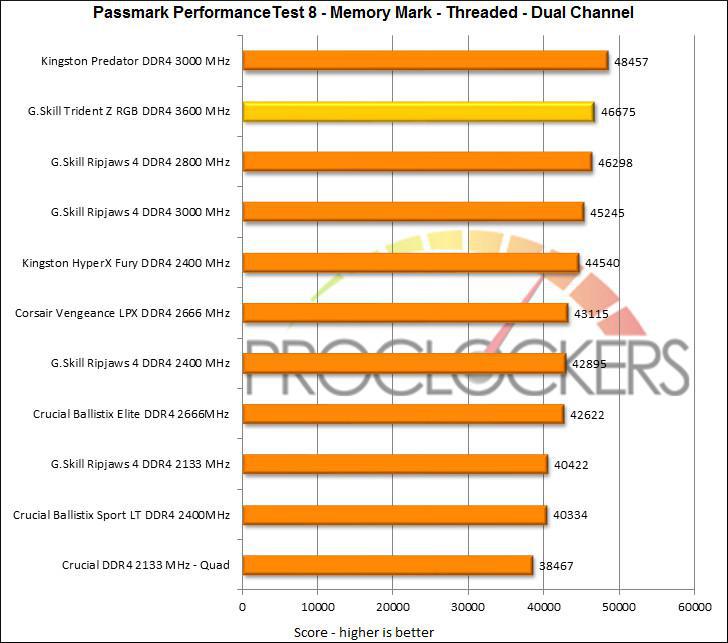 SiSoft Sandra
"SiSoftware Sandra provides a robust package of diagnostic tools for testing your system and teasing out its problems–or potential headaches."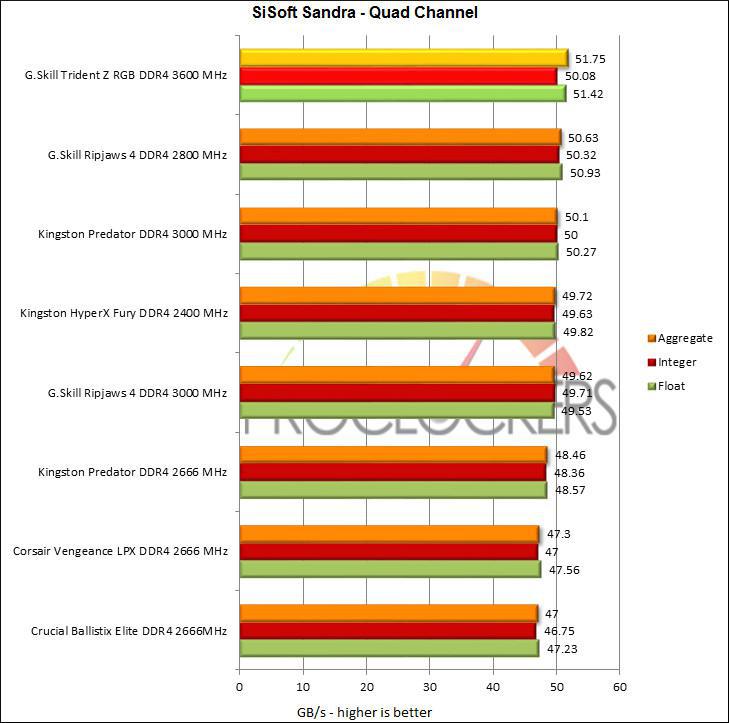 7-Zip
"This form allows you to measure the performance of your computer.The benchmark shows a rating in MIPS (million instructions per second). The rating value is calculated from the measured speed, and it is normalized with results of Intel Core 2 CPU with multi-threading option switched off. So if you have modern CPU from Intel or AMD, rating values in single-thread mode must be close to real CPU frequency. There are two tests, compression with LZMA method and decompression with LZMA method. Once the total passes reaches 100, the score is taken."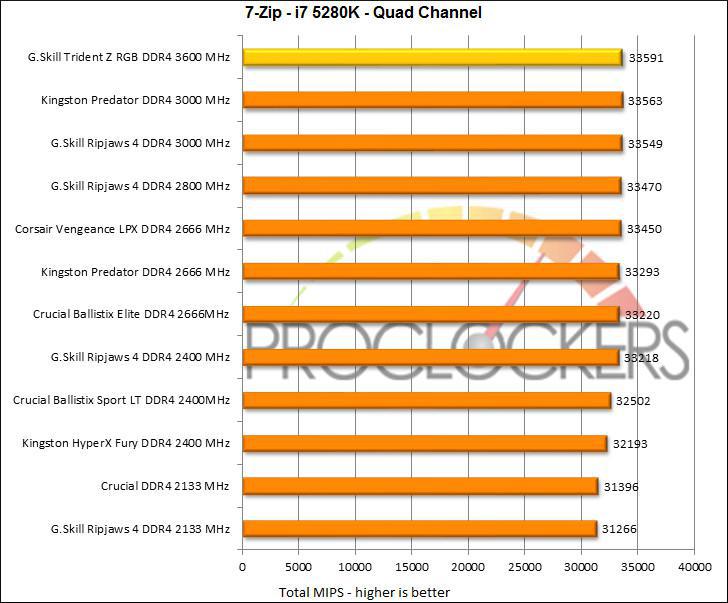 Super Pi Modded 1.5
"In August 1995, the calculation of pi up to 4,294,960,000 decimal digits was succeeded by using a supercomputer at the University of Tokyo. The program was written by D.Takahashi in collaboration with Dr.Y.Kanada at the computer center. This record should be the current world record. (Details are shown in the windows help.) This record-breaking program was ported to personal computer environment such as Windows NT and Windows 95. In order to calculate 33.55 million digits, it takes within 3 days with a Pentium 90 MHz, 40 MB main memory and 340 MB available storage."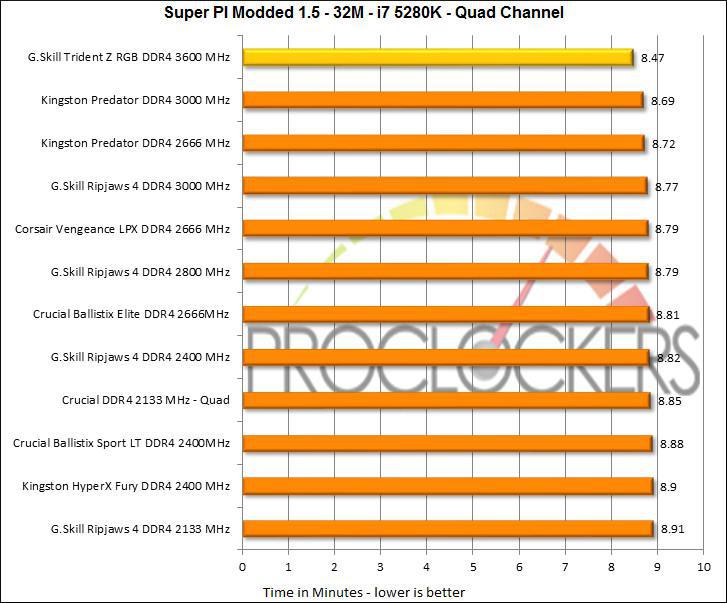 Fritz Chess
"Fritz Chess is a benchmark in which a fictitious game of chess is played. As each move has to be calculated by the computer, it is an excellent test of CPU muscle."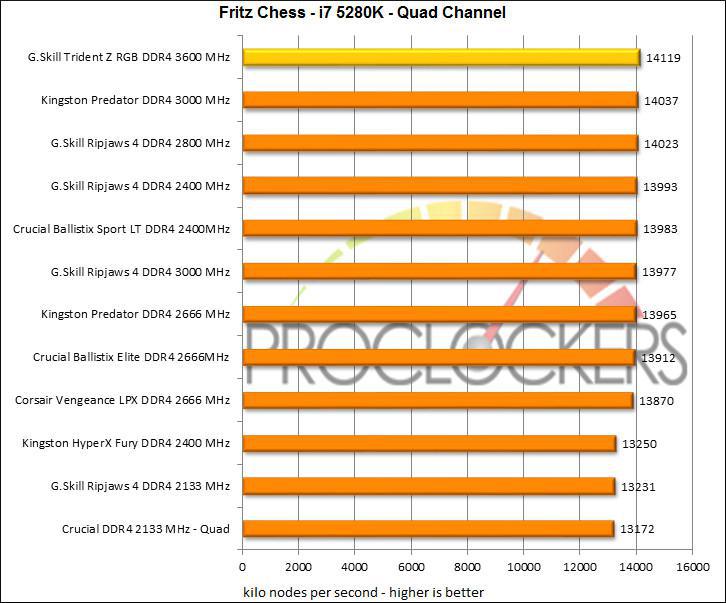 Heaven
"Heaven Benchmark immerses a user into a magical steampunk world of shiny brass, wood and gears. Nested on flying islands, a tiny village with its cozy, sun-heated cobblestone streets, an elaborately crafted dirigible above the expanse of fluffy clouds, and a majestic dragon on the central square gives a true sense of adventure. An interactive experience with fly-by and walk-through modes allows for exploring all corners of this world powered by the cutting-edge UNIGINE Engine that leverages the most advanced capabilities of graphics APIs and turns this benchmark into a visual masterpiece."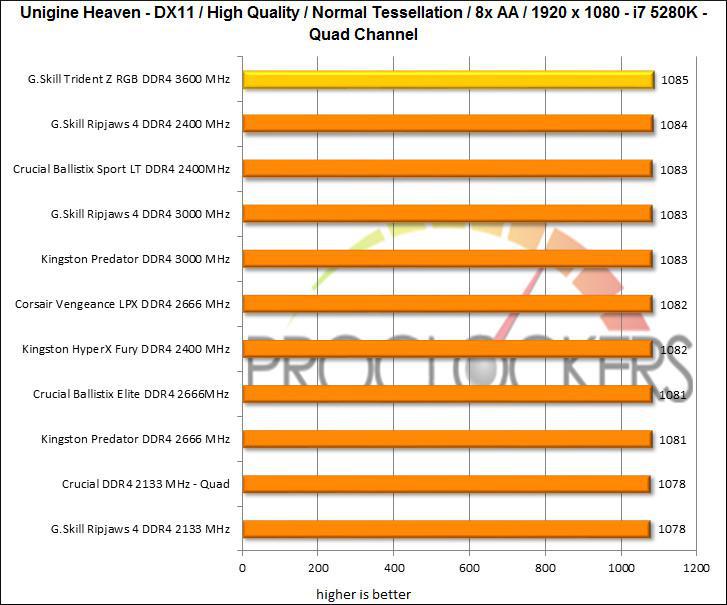 3DMark – Firestrike
"The new 3DMark includes everything you need to benchmark your hardware. With three all new tests you can bench everything from smartphones and tablets, to notebooks and home PCs, to the latest high-end, multi-GPU gaming desktops. And it's not just for Windows. With 3DMark you can compare your scores with Android and iOS devices too. It's the most powerful and flexible 3DMark we've ever created."
Fire Strike is a showcase DirectX 11 benchmark designed for today's high-performance gaming PCs. It is our most ambitious and technical benchmark ever, featuring real-time graphics rendered with detail and complexity far beyond what is found in other benchmarks and games today."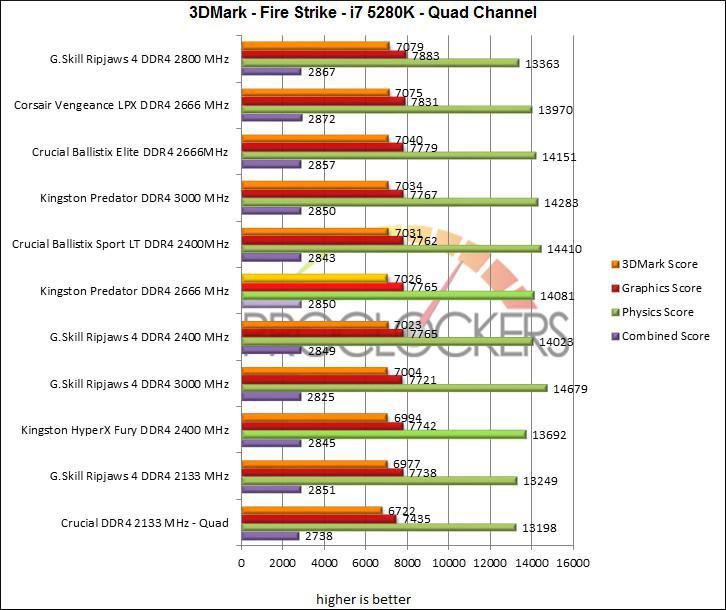 Overclocking
G.SKILL memory is legendary in the overclocking world, so big numberss were expected. I started off by simply changed the memory multiplier from 36 to 37.3. The system tried to boot into Windows, but didn't quite make it. Once I loosened the timings to 17-17-17-37-2T, it ran flawlessly. At this point and the Trident Z RGB were running at 3473 MHz and was completely stable. I then raised the voltage to 1.4v, but was not able to increases the multiplier any further.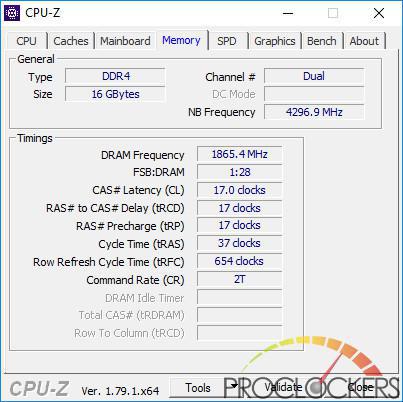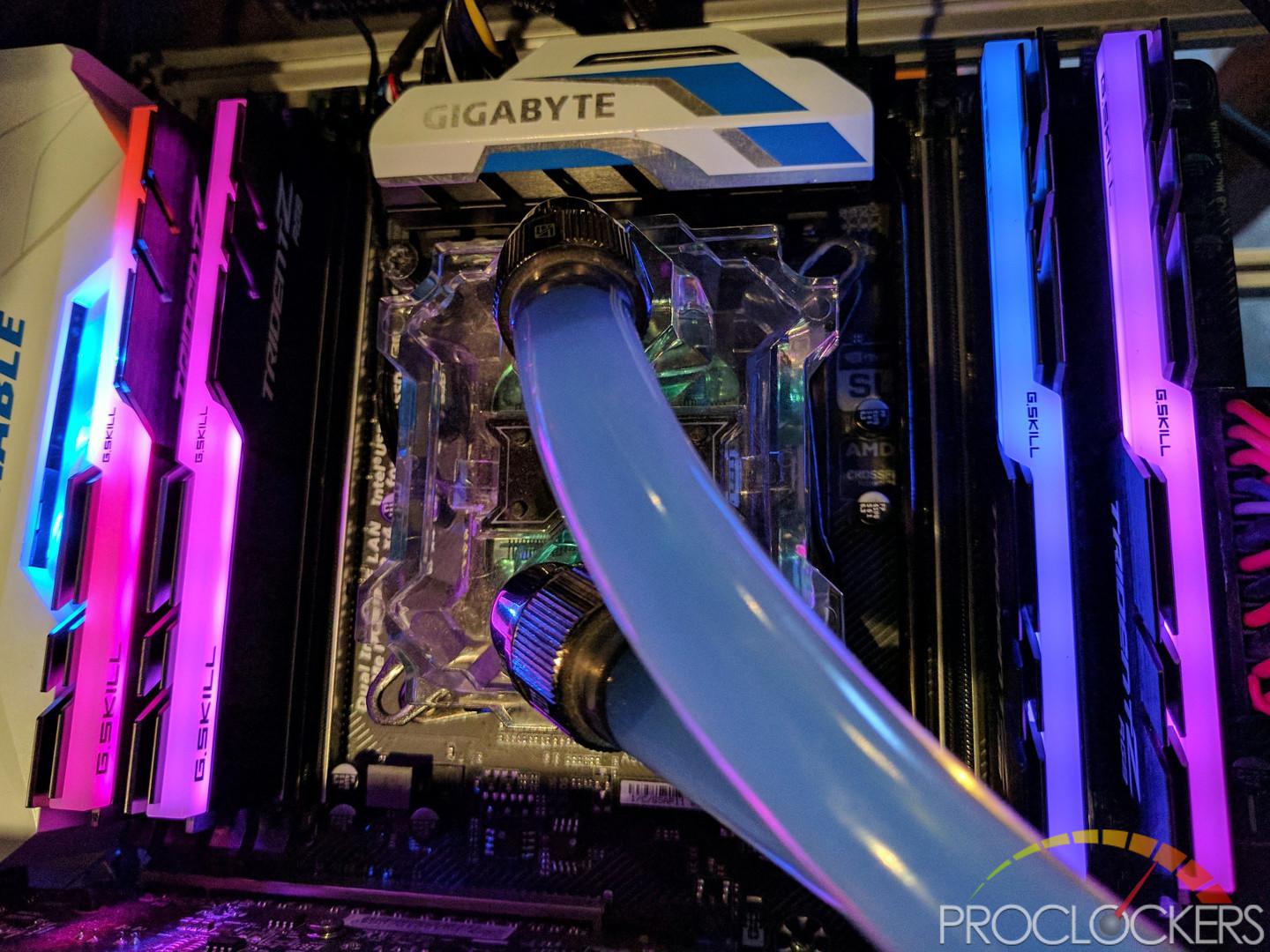 Final Thoughts and Conclusion
The G.SKILL Trident Z RGB is one of the best looking memory kits I've seen. The dual color black and gunmetal brushed aluminum heatsinks with RGB lit bars are serious head turners. They would look great in any motherboard with black and/or dark grey accents. At 44mm tall they are on the taller side, but still should clear most aftermarket air coolers
General performance was excellent, meeting or beating our expectations. Overclocking headroom was good as well. 3733MHz is an easy option. For those who want to go all out, 3800MHz or even higher might be a possibility with the right motherboard. G.Skill's RGB lighting software is easy to use and offers a wide variety of effects. The Asus Aura compatibility is handy for those how can use it. Speaking of lighting, the Trident Z RGB have the most impressive lighting I've seen to date.
At the time of testing, I was able to find this kit at Newegg and Amazon for $430.99 more or less, far from inexpensive. Uniquness rarely is though. The Trident Z RGB has a great combination of performance and unique cosmetics. Like all of G.SKILL's memory, they feature a lifetime warranty.

Likes
Lifetime Warranty
RGB Lighting
Best in Class Cosmetics
Good Overclocking Ability
Dislikes

<![CDATA[ */ var zbjs = {"ajaxurl":"https:\/\/gaminggorilla.com\/wp-admin\/admin-ajax.php","md5":"d8e8b24d2fa18d2999e0fddcdd418586","tags":[],"categories":["Hardware"]}; /* ]]>