HyperX Predator DDR4 RGB 32GB 3200MHz Memory Review
Introduction
HyperX's Predator DDR4 memory has been one of our personal favorites for its bulletproof performance coupled with its subtle yet aggressive styling. As you can imagine, we were quite eager to check out the updated version topped with glorious RGB lighting.
While memory was one of the first things in the computer world to get an illuminating facelift more than a decade ago, there has been one singular problem that has plagued it nearly from day one: the inability to reliably keep everything synchronized. Unless you have resource-hungry software working overtime in the background to keep your memory sticks synchronized, you end up with each module doing its own thing pretty quickly. HyperX's Infrared Sync is the first and only cable-free hardware solution to this aesthetically annoying problem. Invisible infrared transmitters on each module sync it to the one next to it without unsightly cables or unreliable software. The lighting itself can be set according to your preferences with your favorite motherboard RGB software.
ProClockers would like to thank HyperX for sending the Predator DDR4 RGB memory over to check out!
HyperX's take on the Predator RGB Memory:
If you're looking for the edge you need to stay atop the food chain, ultra-fast HyperX Predator DDR4 can provide the performance, while brilliant Predator DDR4 RGB will upgrade both your system's speed and style. Set up your unique look and keep it synchronized with HyperX Predator DDR4 RGB's Infrared Sync technology, no cables required. Predator DDR4's aggressive black heat spreader ensures that it both looks and stays cool. Boost your frame rate, keep your streams smooth, and power through your highlight reel rendering with speeds up to 4133MHz3 and low CL12–CL19 latencies. It's available in 4GB–16GB single modules and kits of 2, 4, and 8 with capacities of 8GB–128GB. The Intel XMP-ready and certified profiles are optimized for Intel's latest chipsets and are compatible with many of AMD's latest chipsets – just select the profile and you're ready to go. 100-percent factory tested at speed, and backed by a lifetime warranty, dependable Predator DDR4 RGB gives you the best of both worlds: extreme performance and maximum peace of mind.
Fierce black aluminum heat spreader
High speeds and low latencies pump out extreme DDR4 performance
Intel XMP-ready profiles optimized for Intel's latest chipsets
Backed by a lifetime warranty
Features & Specifications

Dynamic RGB effects featuring HyperX Infrared Sync technology
Predator DDR4 gives your system a boost of stunning style you can customize with motherboard RGB software, and you can keep it all in sync, thanks to HyperX's Infrared Sync technology.

Edgy, aggressive styling
Give your rig a touch of style and speed thanks to Predator DDR4's edgy black heat spreader and PCB.

Intel XMP-ready and certified profiles
XMP-ready profiles designed for Intel's latest chipsets

High speeds matched with low latencies to deliver extreme DDR4 performance
HyperX Predator DDR4 is thoroughly tested and designed to complement the latest Intel and AMD platforms to provide faster gaming, video editing, rendering, and better performance.
Specifications:
Form Factor
Pins
XMP Ready
Plug N Play
Speed
CAS Latency
Voltage
Module Capacity
Kit Capacities
Kit Configuration
Operating Temperature
Storage Temperature
PCB Color
Heat Spreader Color
Module Dimensions

133.35mm x 42.2mm x 8.3mm

Warranty
Product Comparison
Packaging & A Closer Look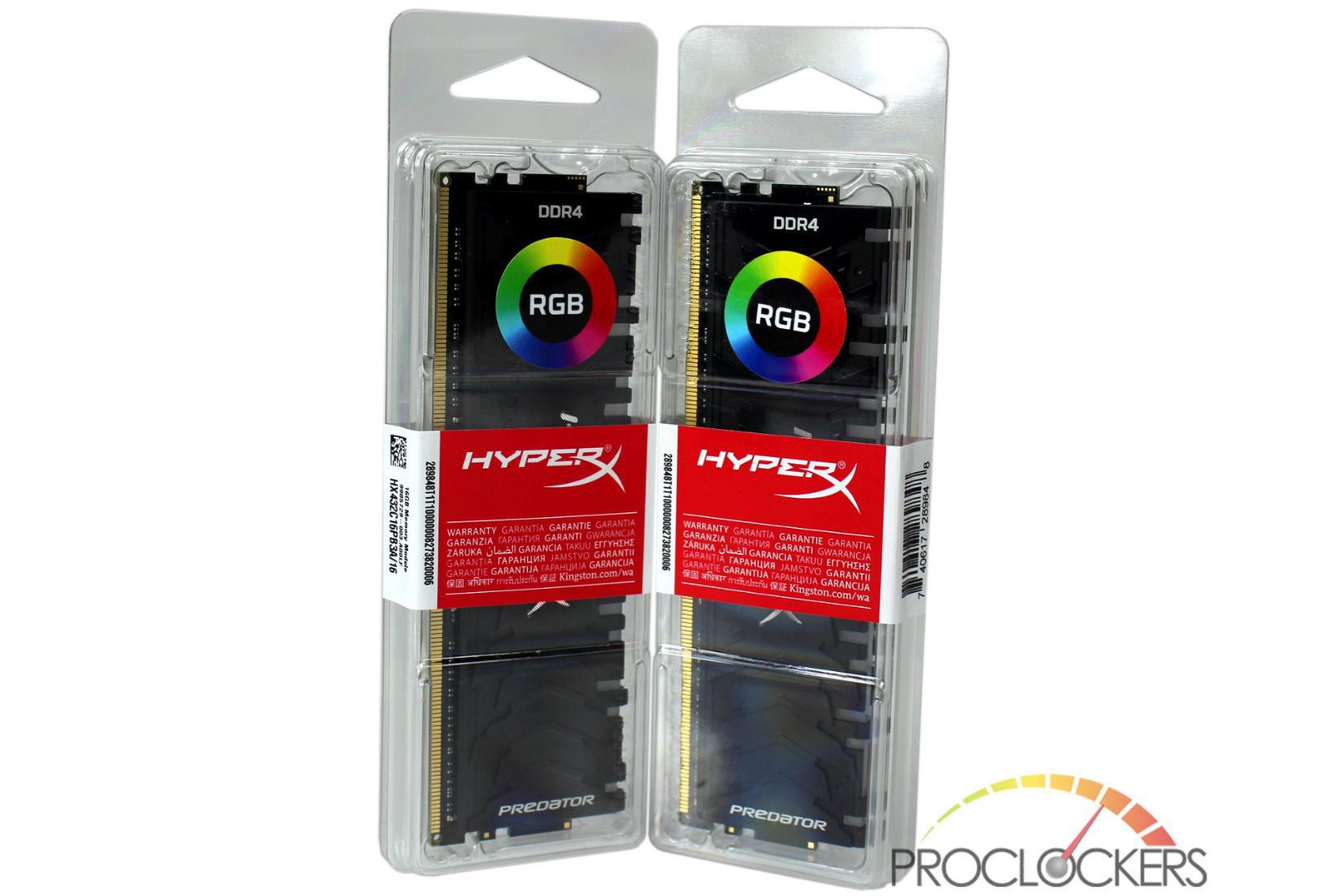 HyperX was kind enough to provide us with two 16GB 3200MHz sticks. Each comes in a clear clamshell style package. Dual channel kits come with these in a nice box.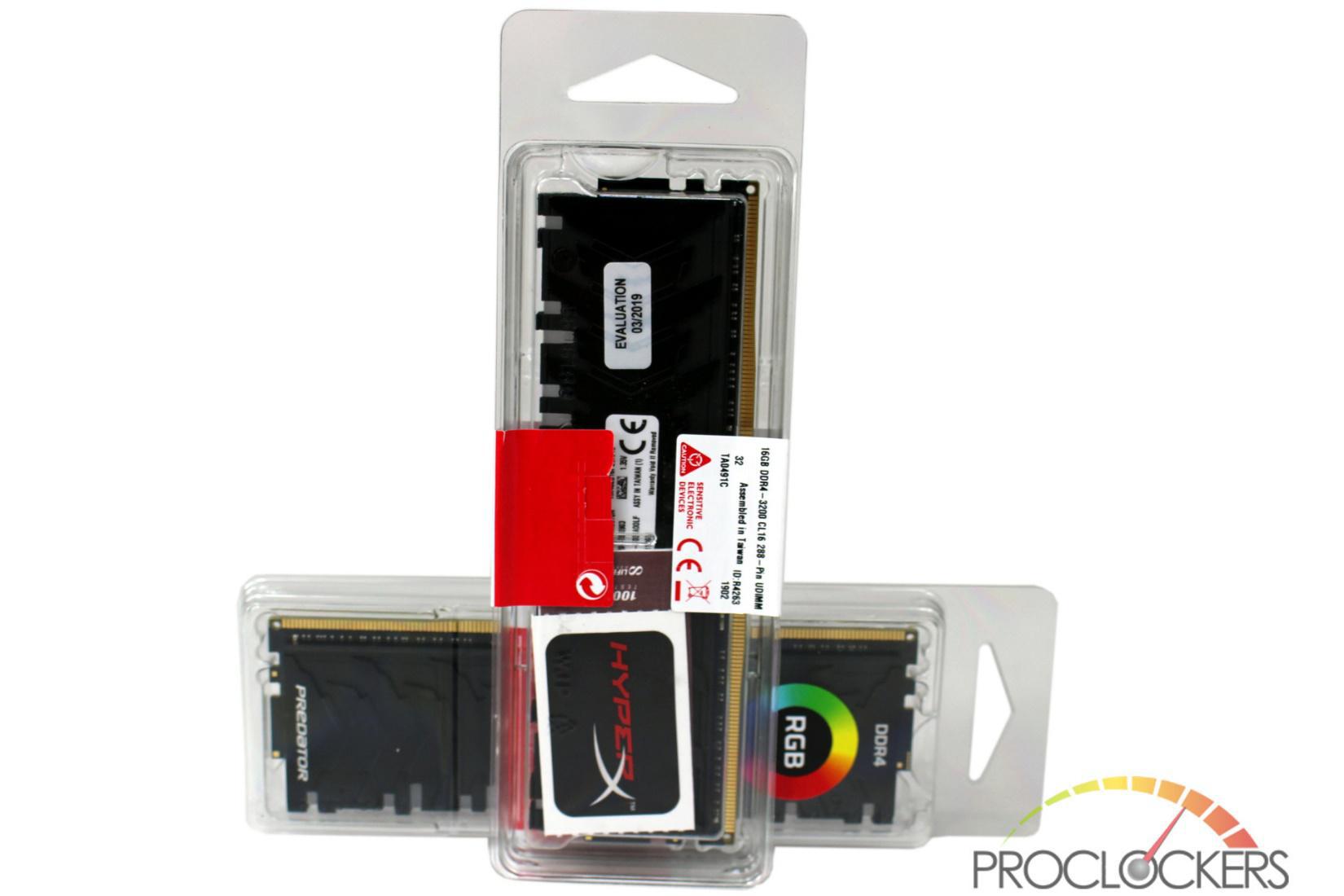 Inside the package, behind the stick is a manual and a HyperX Case Badge.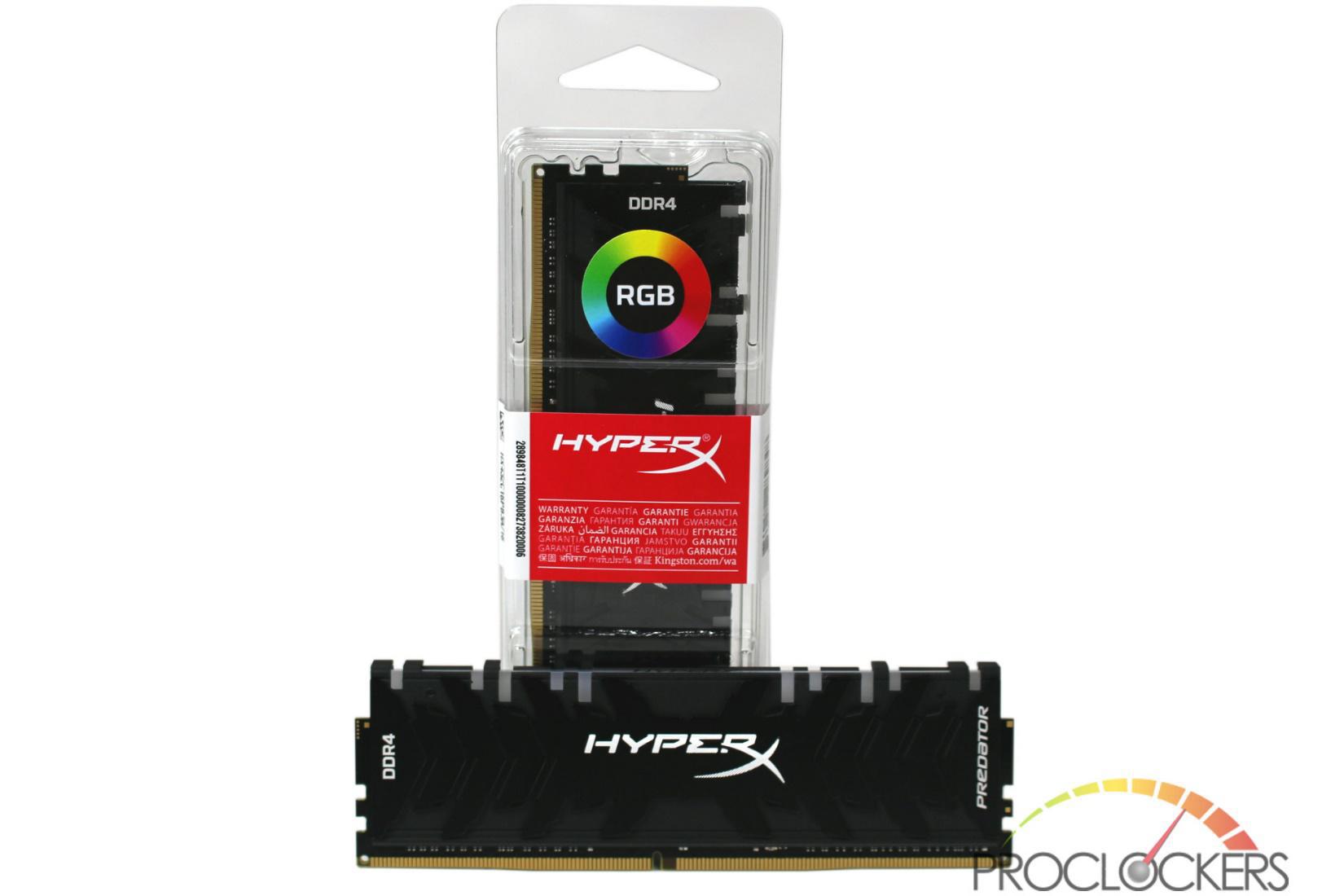 Each module just snaps into the plastic case, but it is easy to remove.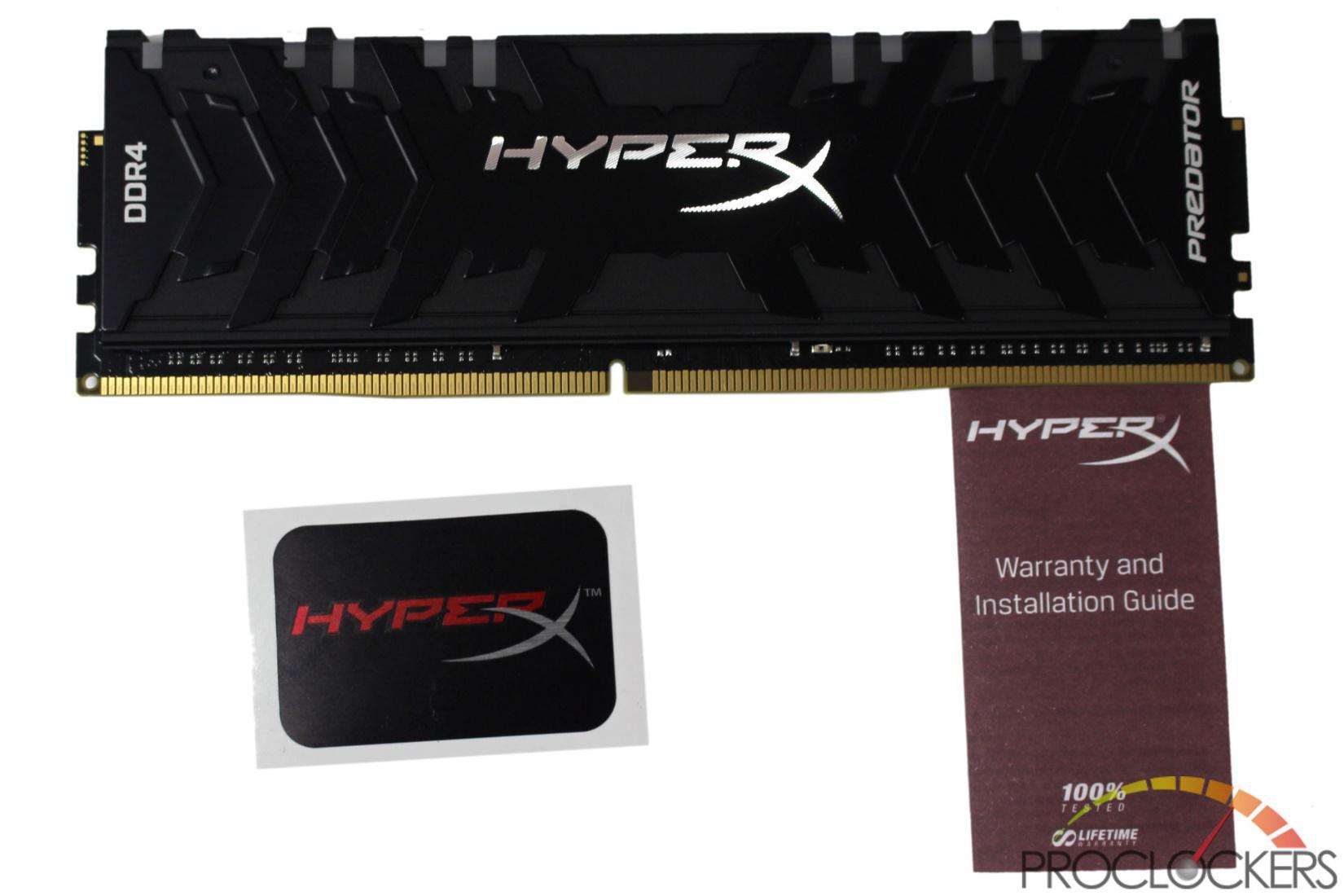 The contents of an individual module package is the Predator RGB module itself, a case badge sticker and a small booklet.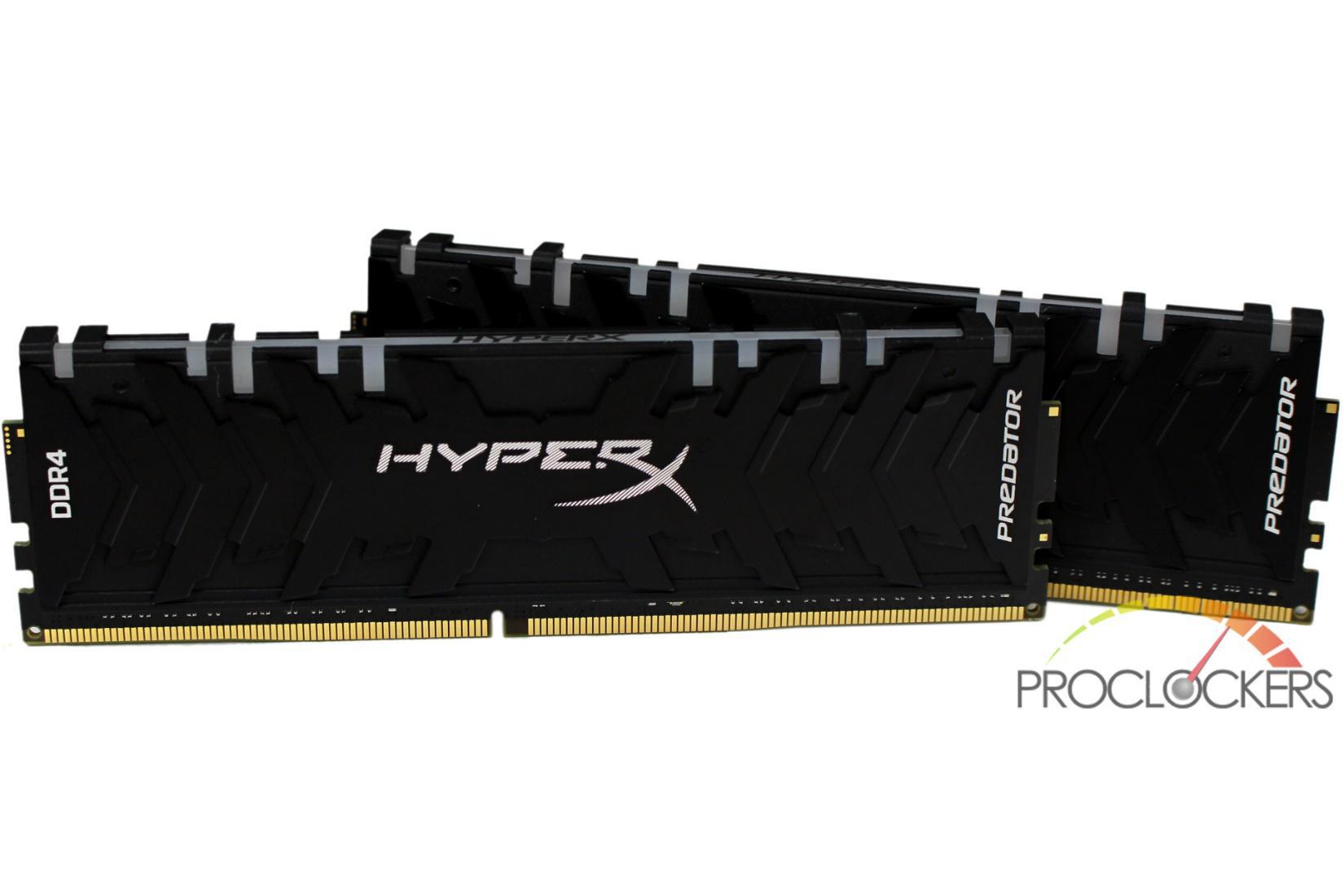 The predator modules themselves are solid black, only broken by the silver HyperX logo, white DDR4, and Predator labels, and the milky RGB diffuser along the top.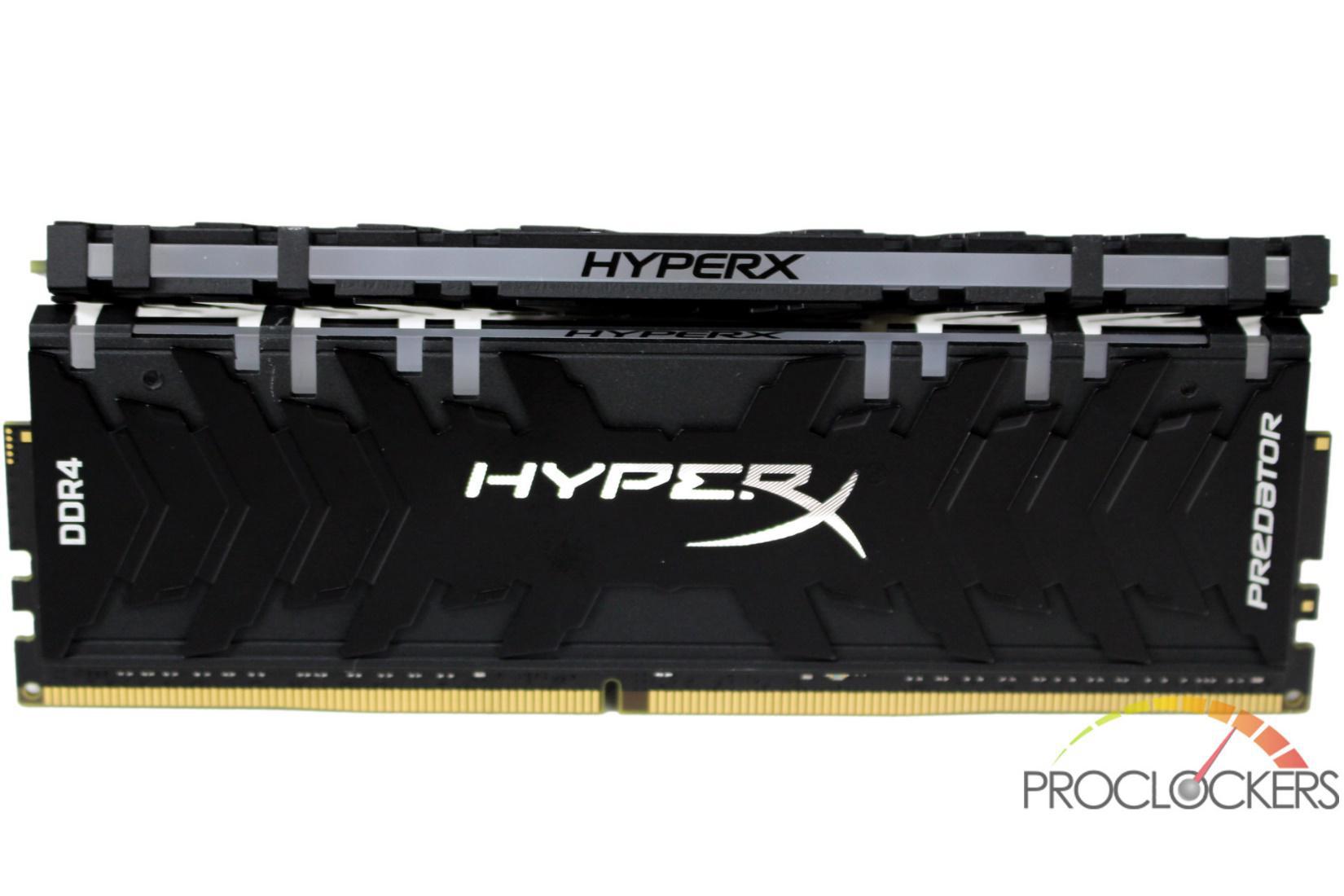 The diffuser itself also has the HyperX logo printed on it.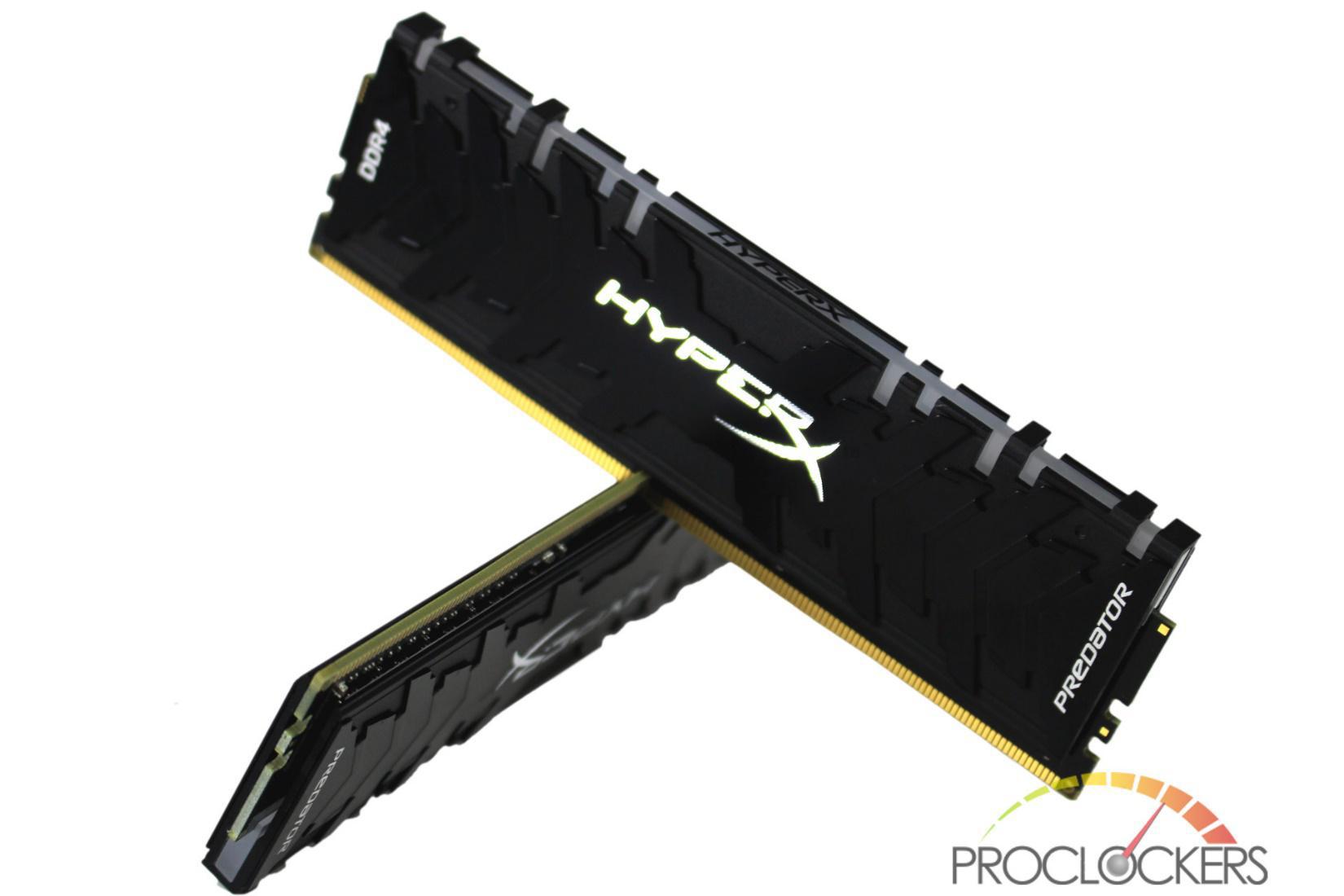 The heat spreader is only a little taller than the DIMM itself, so the modules are compact enough to not interfere with most air coolers. The heat spreader has multiple layers giving it a nice 3D effect.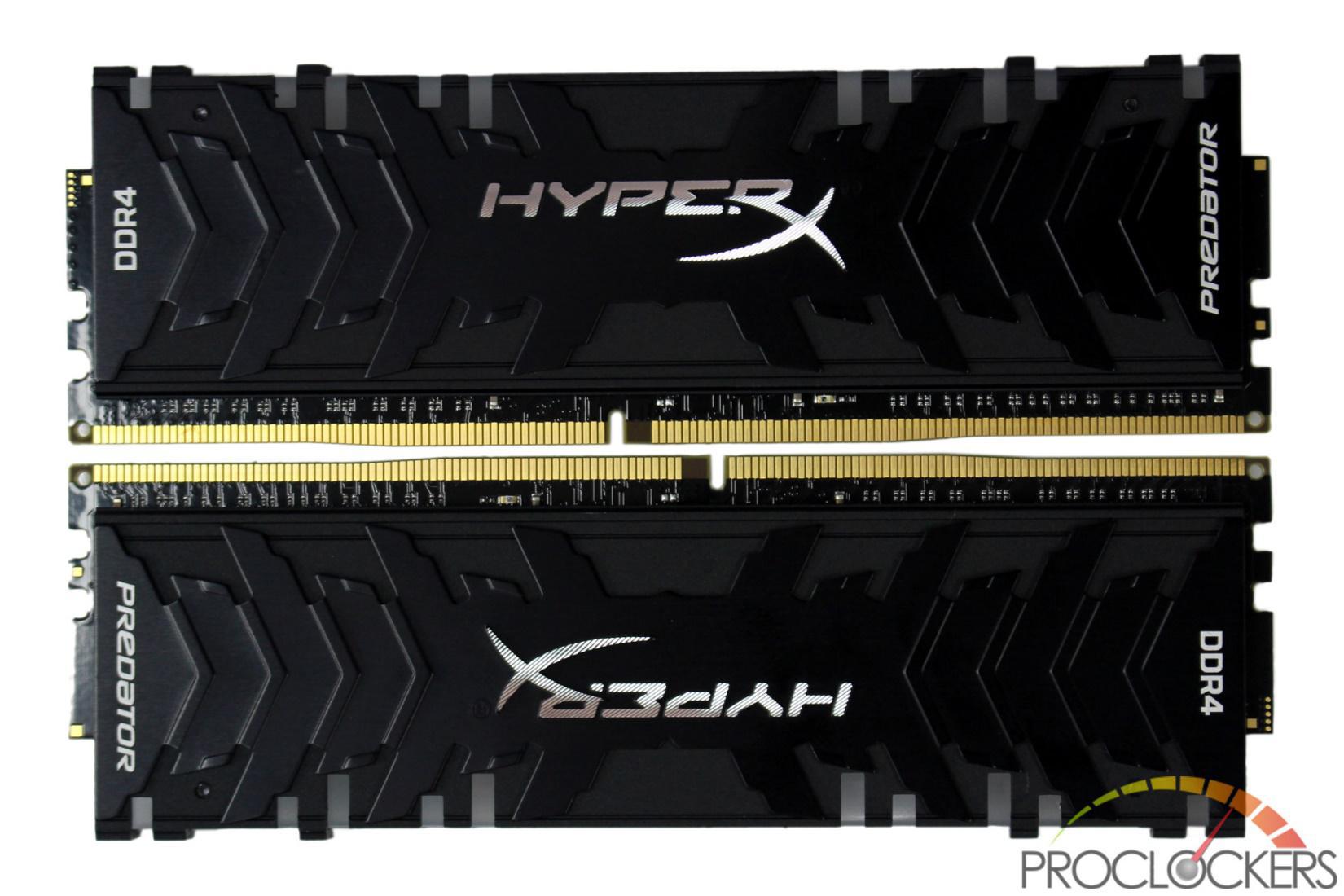 Part of the Predator magic is the Infrared Sync technology. You can just barely make out the IR windows in the top corners of each heat spreader. This is how the modules sync to each other to maintain seamless lighting effects.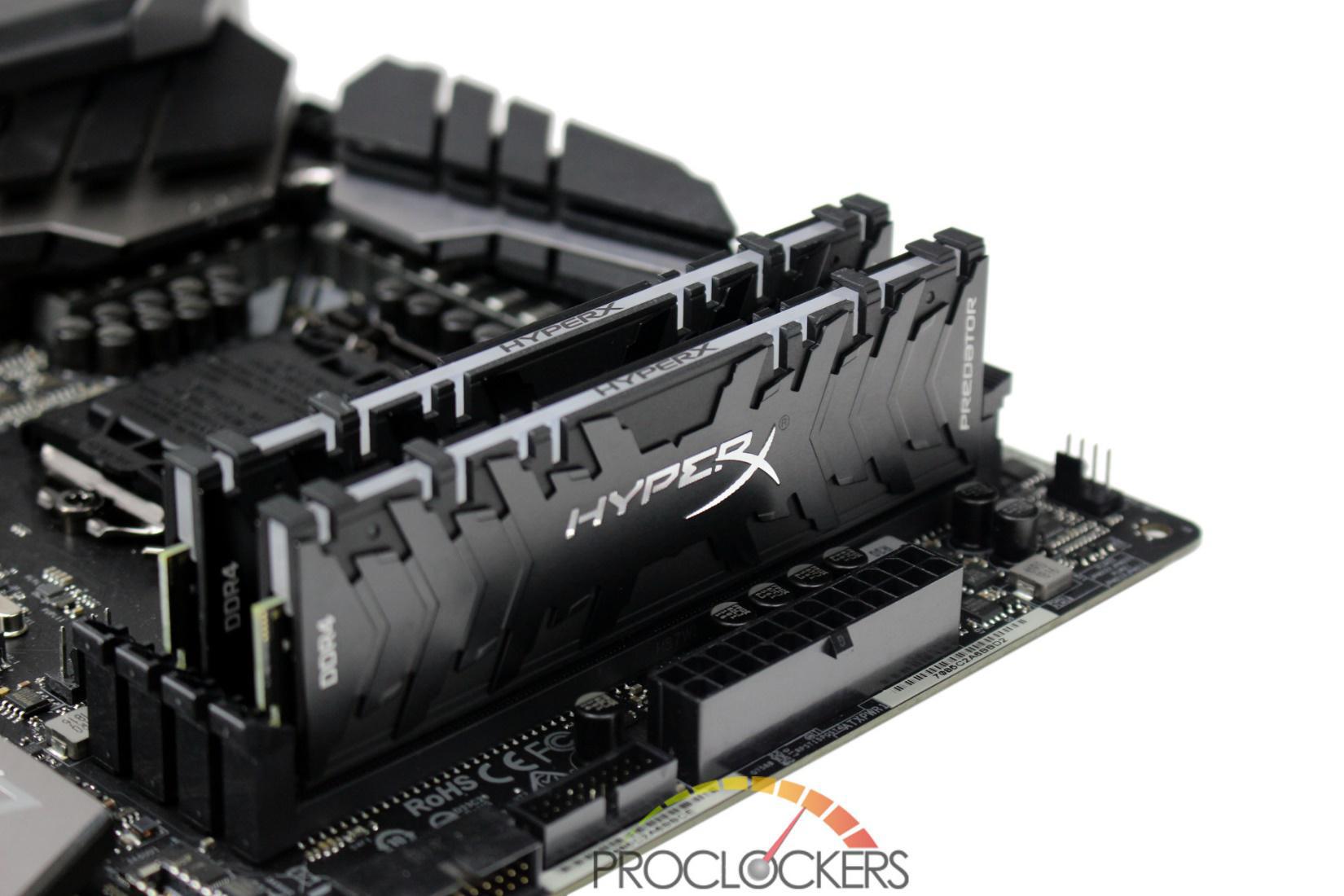 The Predator RGB modules look amazing in almost any board in any system.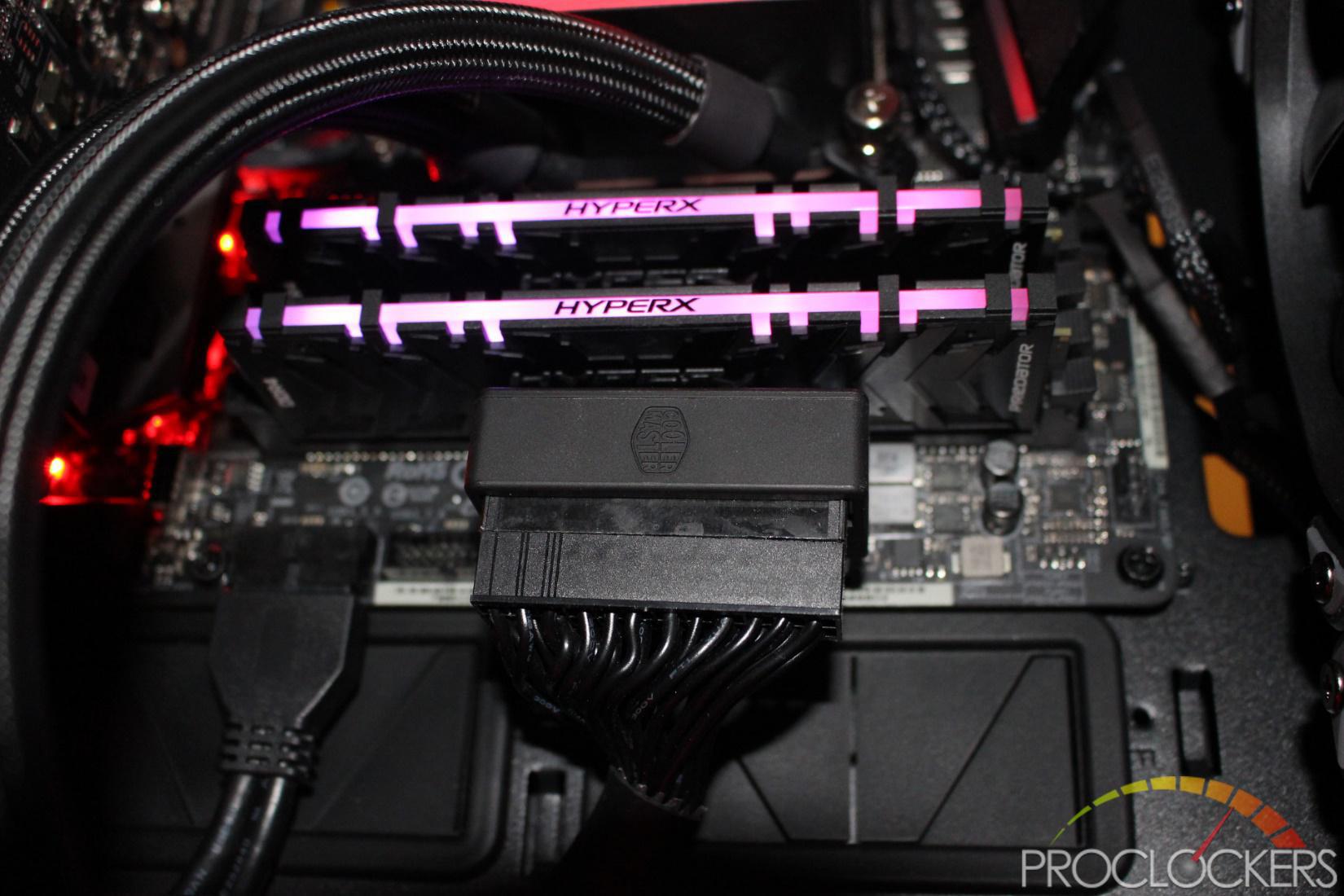 Once you power them on, it gets even better. The lighting is actually really even and smooth, it's just hard to capture with a camera.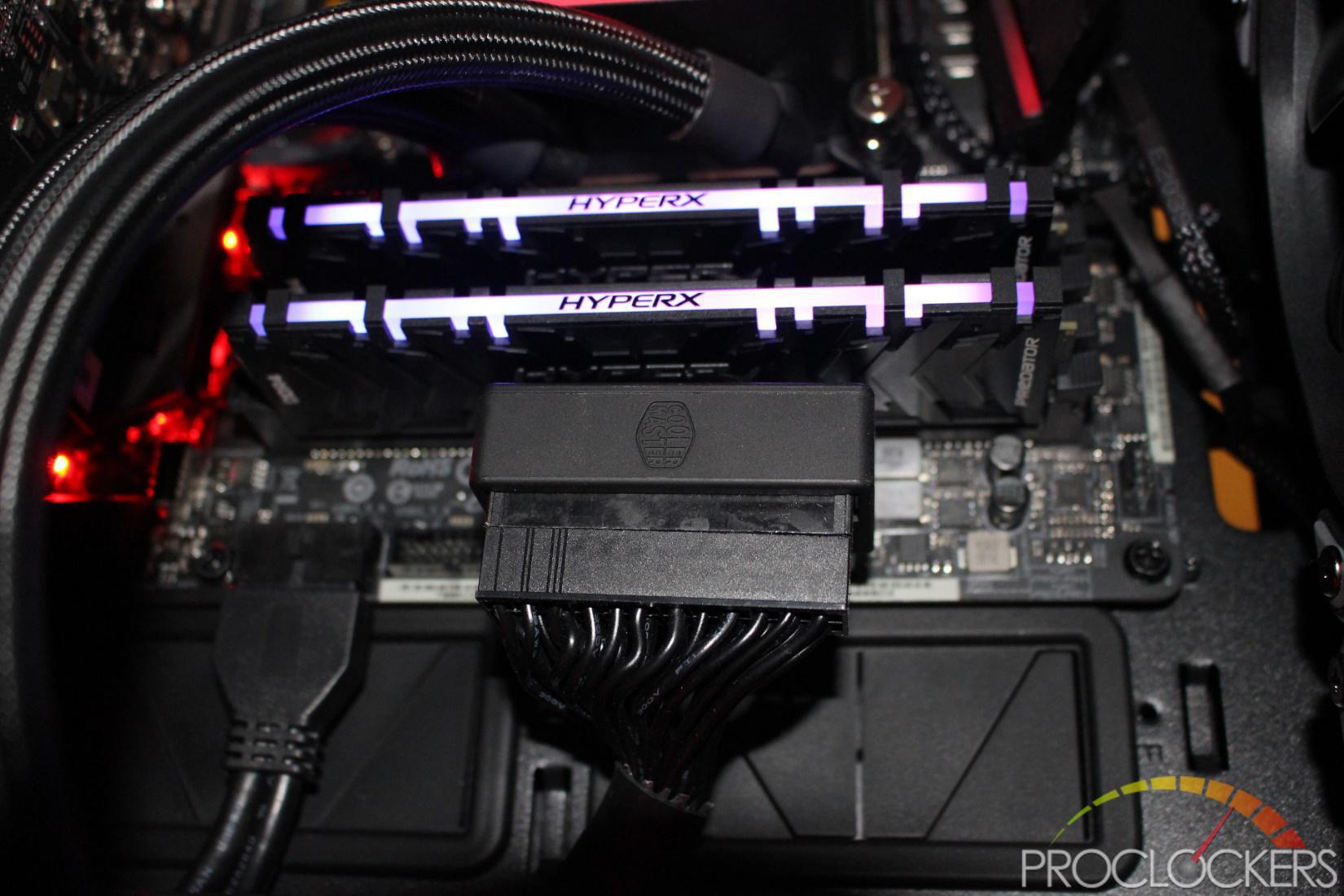 System Configuration & Testing
Testing Hardware:
ASRock Z390 Phantom Gaming 9
Intel Core i9-9900K
HyperX Fury RGB SSD 240GB
32GB (2x 16GB) HyperX Predator RGB 3200MHz
Testing Software:
Microsoft Windows 10 Professional
CPU-Z
AIDA64 Extreme Edition
Passmark Performance Test
SiSoft Sandra
7-Zip
CPU-Z is a freeware that gathers information on some of the main devices of your system:
Processor name and number, codename, process, package, cache levels.
Mainboard and chipset.
Memory type, size, timings, and module specifications (SPD).
Real-time measurement of each core's internal frequency, memory frequency.
AIDA64 Engineer Edition
"AIDA64 Engineer has a hardware detection engine unrivaled in its class. It provides detailed information about installed software and offers diagnostic functions and support for overclocking. As it is monitoring sensors in real time, it can gather accurate voltage, temperature and fan speed readings, while its diagnostic functions help detect and prevent hardware issues. It also offers a couple of benchmarks for measuring the performance of individual hardware components or the whole system. It is compatible with all 32-bit and 64-bit Windows editions, including Windows 10 and Windows Server 2016."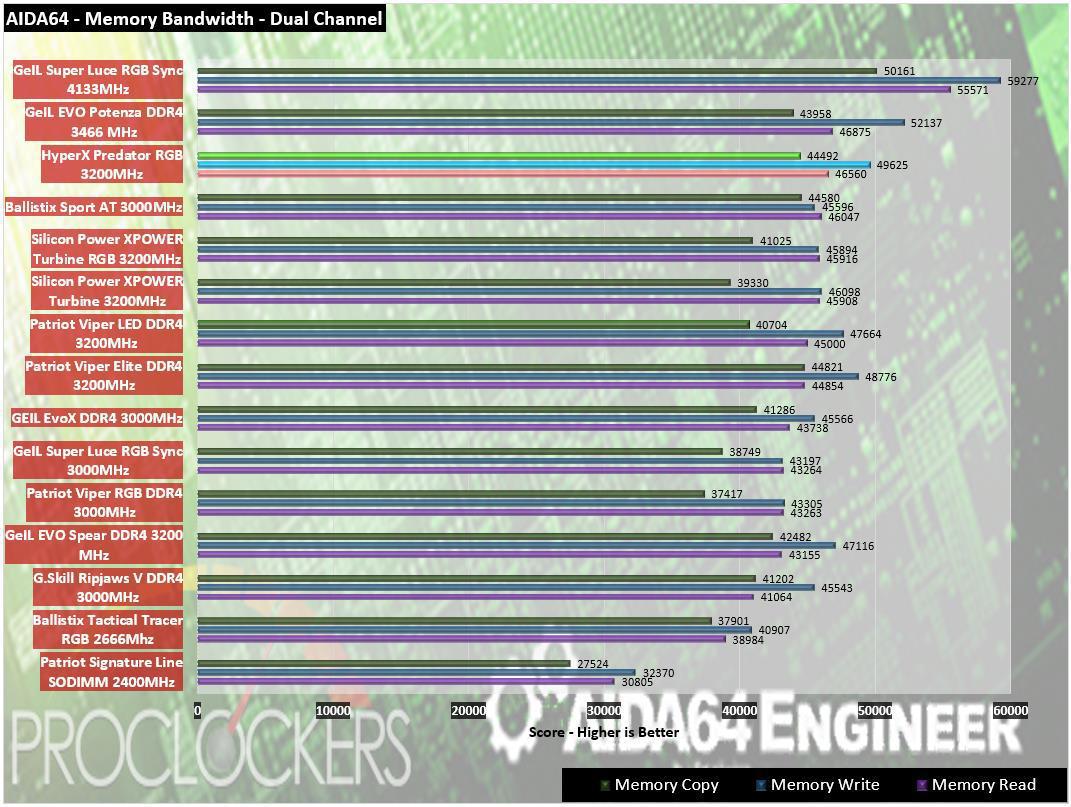 For 3200MHz memory, the HyperX Predator RGB pulls off some nice bandwidth with writes hitting nearly 50GB/s and reads about 46.5GB/s.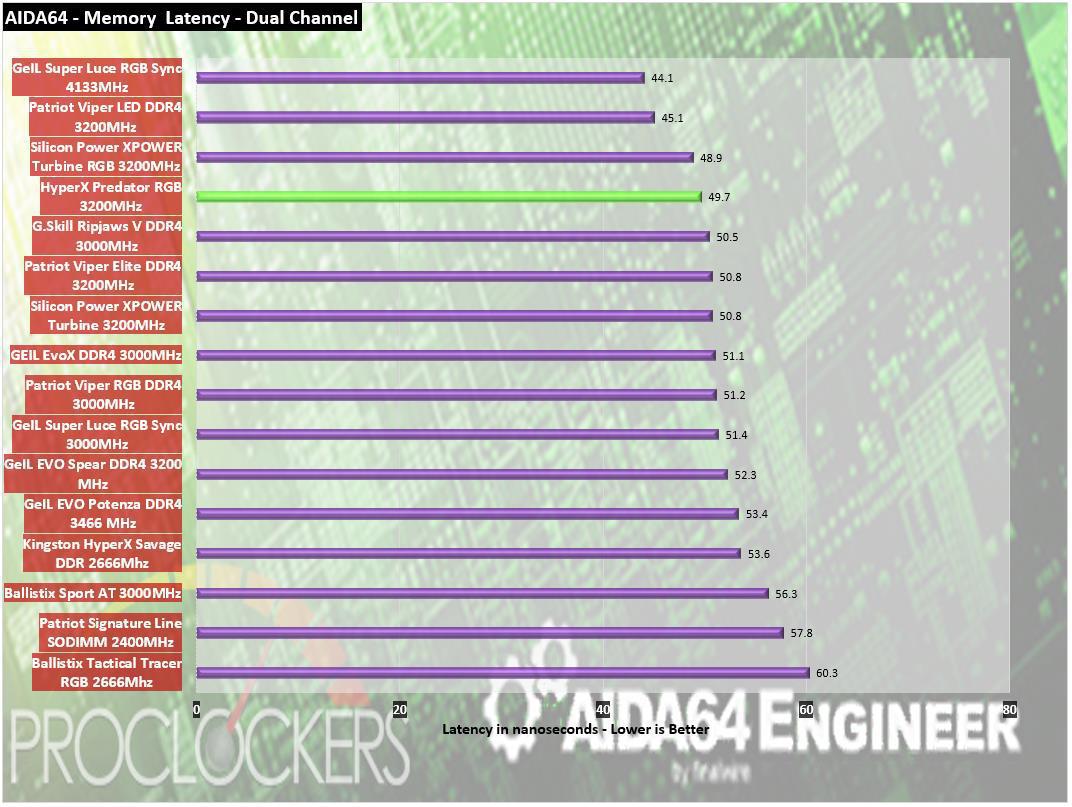 Latency comes in at a snappy 49.7ns.
Passmark Performance Test – Memory Mark – Threaded
"Fast, easy to use, PC speed testing and benchmarking. PassMark PerformanceTest ™ allows you to objectively benchmark a PC using a variety of different speed tests and compare the results to other computers."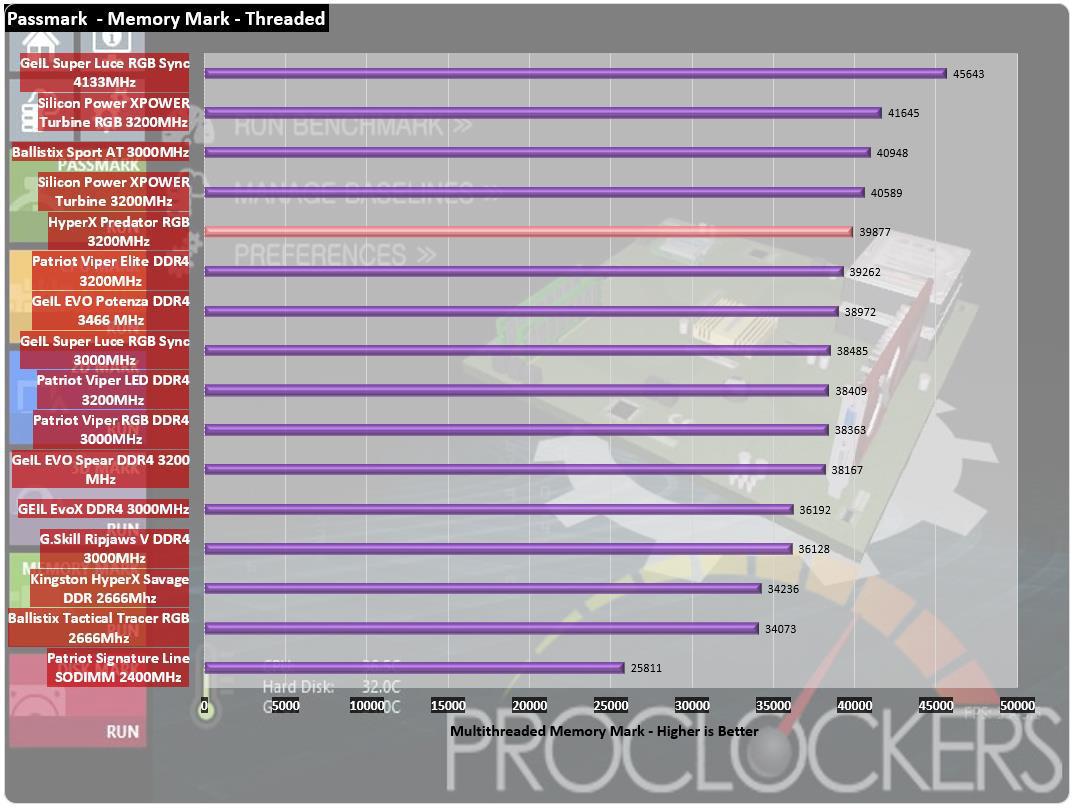 Passmark's Threaded Memory mark comes in just shy of 40K, a really strong score for a 3200Mhz Dual channel kit.
SiSoft Sandra
"SiSoftware Sandra provides a robust package of diagnostic tools for testing your system and teasing out its problems–or potential headaches."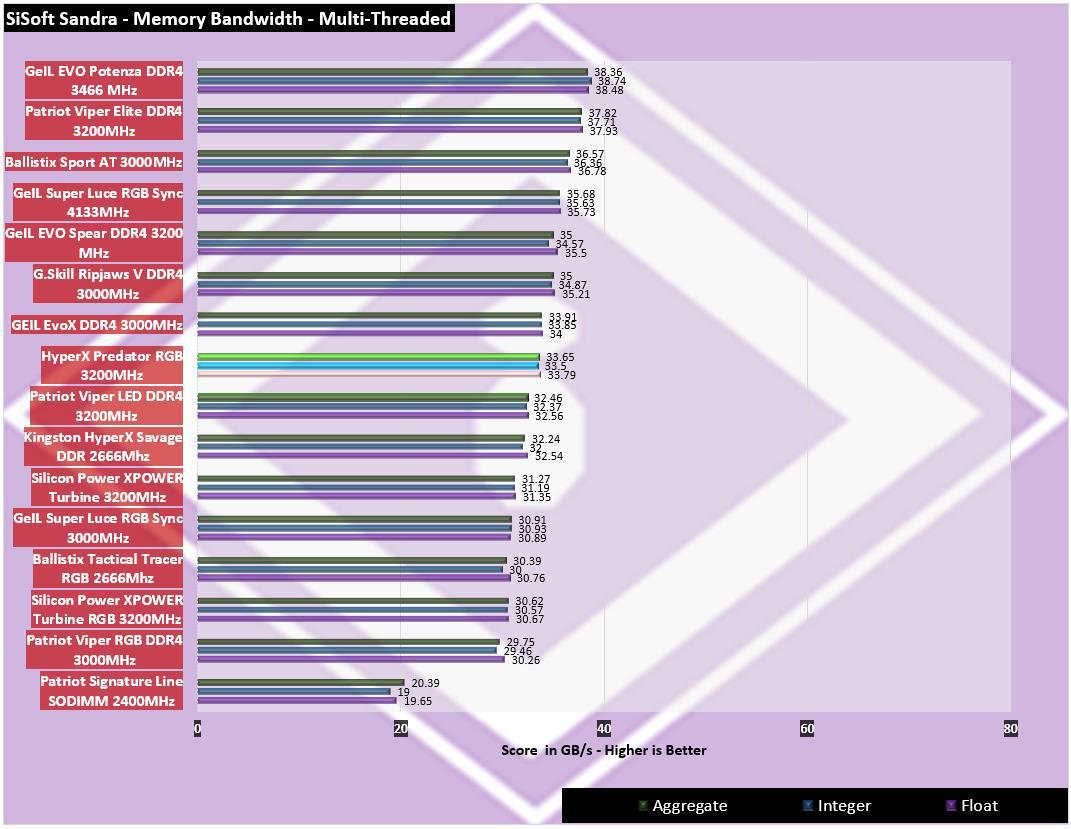 SiSoft gives us a bandwidth of a little over 33.5GB/s.
Super PI Modded 1.5
"In August 1995, the calculation of pi up to 4,294,960,000 decimal digits was succeeded by using a supercomputer at the University of Tokyo. The program was written by D.Takahashi in collaboration with Dr.Y.Kanada at the computer center. This record should be the current world record. (Details are shown in the windows help.) This record-breaking program was ported to personal computer environments such as Windows NT and Windows 95. In order to calculate 33.55 million digits, it takes 3 days with a Pentium 90 MHz, 40 MB main memory and 340 MB available storage."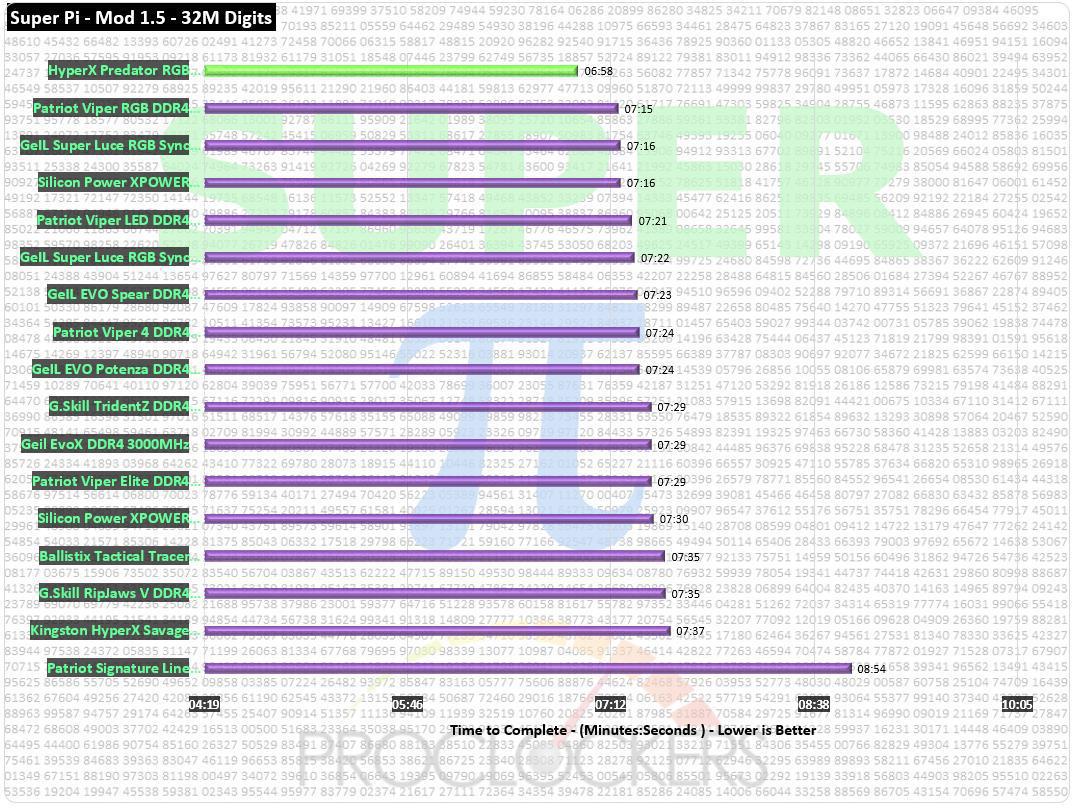 SuperPi screams through 32 Million digits of pie in just under 7 minutes, excellent!
7-Zip
The benchmark shows a rating of MIPS (million instructions per second). The rating value is calculated from the measured speed, and it is normalized with results of Intel Core 2 CPU with multi-threading option switched off. So if you have modern CPU from Intel or AMD, rating values in single-thread mode must be close to real CPU frequency. There are two tests, compression with LZMA method and decompression with LZMA method. Once the total passes reach 20 or more, the score is taken.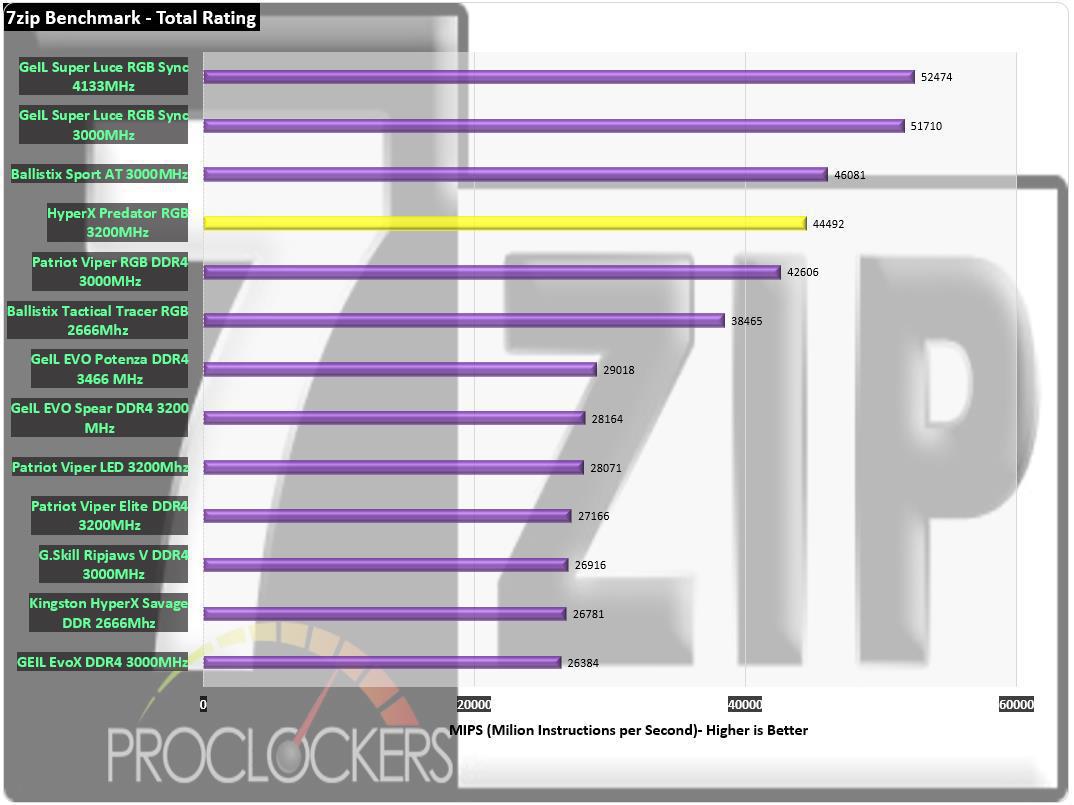 Overclocking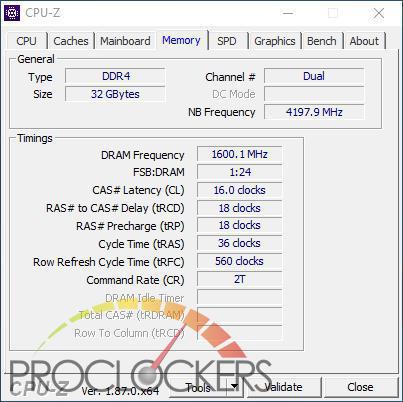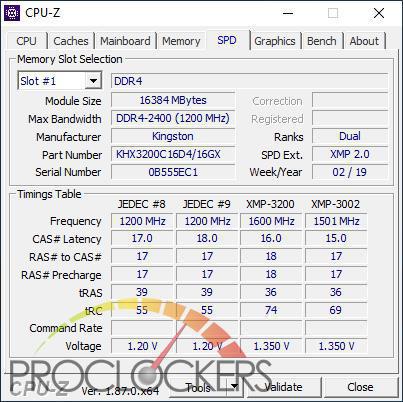 HyperX's Predator RGB memory Modules come with two XMP Profiles. The first is 3200MHz at 16-18-18-36 timings and the second is 3000MHz at 15-17-17-36. All of our testing was done with profile one running at its rated 3200MHz speed.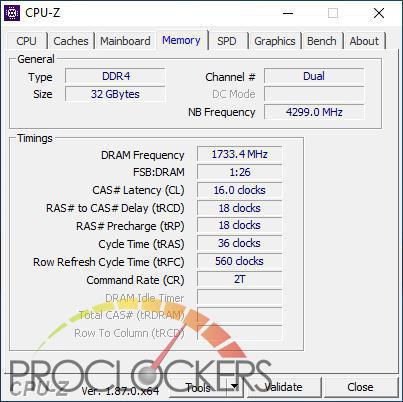 We're easily able to ramp up to 3466MHz with no settings changed.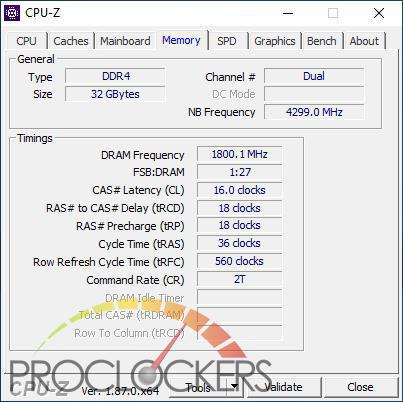 And again to 3600 MHz without touching anything.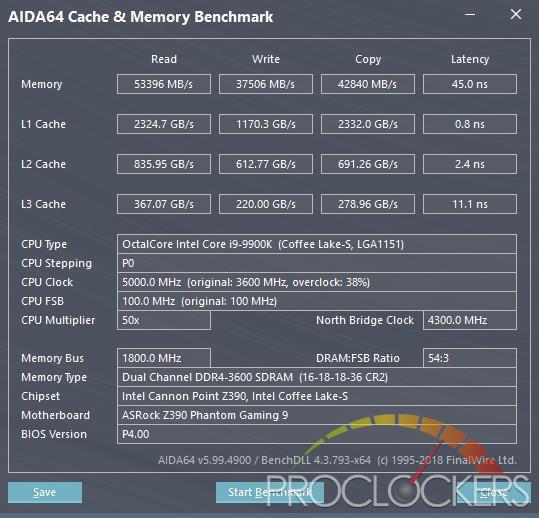 We couldn't go any further than 3600MHz, but that's an extra 400MHz out of 16GB DIMMs which isn't bad. Our bandwidth jumps to 53GB/s reads and latency drops from 49.7ns to 45ns.
Final Thoughts & Conclusion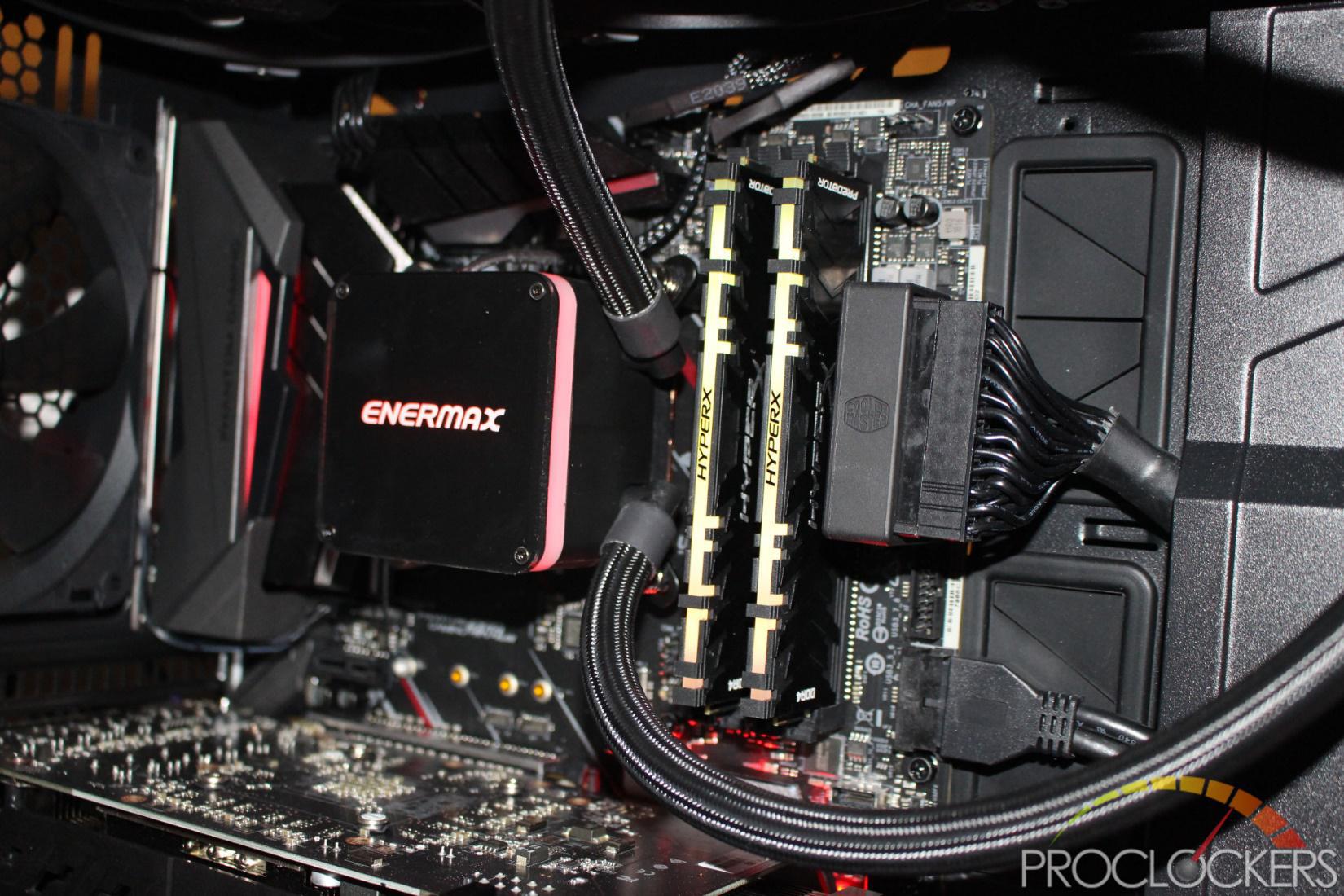 Ever since we saw the Predator RGB memory at HyperX's suite at CES 2018, we've been drooling. The memory kits themselves just look awesome in every build, but the fact that you never see the modules out of sync is just so unusual, it stands out. If you enjoy your entire machine whirling around in a bath of random rainbows, you might not care, but if you have a specific look you are going for, it really does make a visual impact.
The performance was just as high as expected from a HyperX product. We even managed to get another 400 MHz out of 16GB modules which is pretty solid. Some 8GB sticks can't even get that high and those are typically easier to do. We also really appreciated the modules always staying in perfect sync visually thanks to the Infrared Sync technology. It's kind of fun to slip a piece of paper between the modules and watch the one to the left just stop where it is. The very second you pull the paper out from between them, they are instantly back in sync. Pricing syncs pretty well with your wallet as well with this 2x16GB kit sitting at about $225 on the street.

Great job HyperX!

<![CDATA[ */ var zbjs = {"ajaxurl":"https:\/\/gaminggorilla.com\/wp-admin\/admin-ajax.php","md5":"d8e8b24d2fa18d2999e0fddcdd418586","tags":[],"categories":["Hardware"]}; /* ]]>