G.Skill TridentZ NEO DDR4 3600MHz 16GB Memory Review
Introduction
G.Skill's Trident family of memory has been around for quite a few years now with early models landing back in the DDR2 generations. By far the most popular has been the DDR4 based TridentZ family. Launching with a grey and black heat spreader and a red trim piece on top, TridentZ set the bar for performance memory for everyone else. Gamers are a bit picky when it comes to aesthetics, so G.Skill updated the TridentZ family with colored top bars to more easily blend in with any theme. When the RGB craze hit a couple of years ago, G.Skill was one of the first to take the plunge with the TridentZ RGB lineup. With AMD's 3rd generation processors finally able to take full advantage of high-performance memory, G.Skill welcomes them into the family with the new TridentZ Neo. With a new Dual-Tone heat spreader, TridentZ Neo is engineered to get the most out of any Ryzen 3000 series processor on the AMD X570 platform.
ProClockers would like to thank G.Skill for sending the TridentZ NEO memory over to check out!
G.SKill's take on the TridentZ NEO:
Engineered and optimized for full compatibility on the latest AMD Ryzen 3000 series processors on AMD X570 chipset motherboards, Trident Z Neo brings unparalleled memory performance and vibrant RGB lighting to any gaming PC or workstation with AMD Ryzen 3000 CPUs and AMD X570 motherboards.
Features & Specifications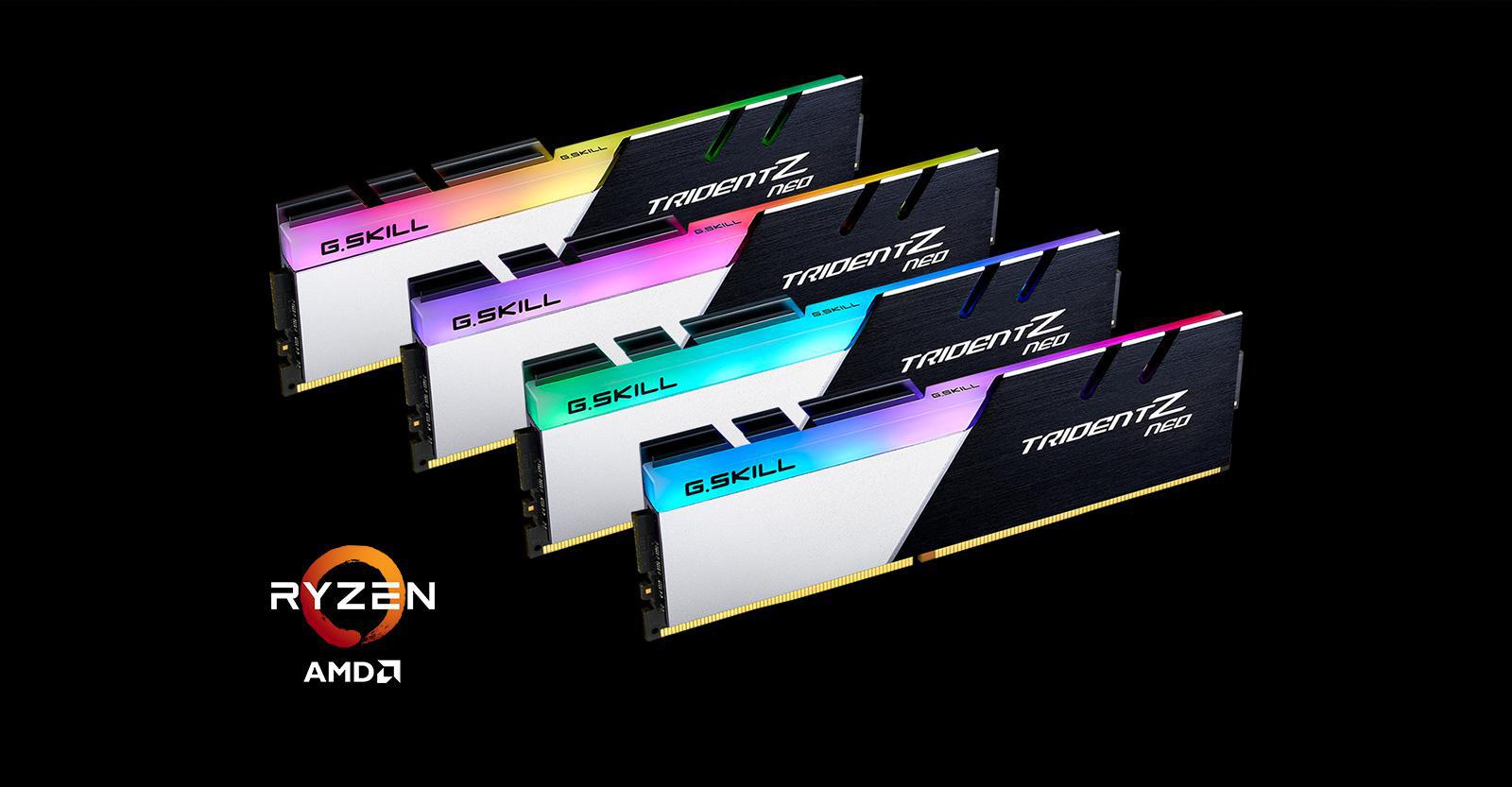 Optimized DDR4 Performance for AMD Ryzen 3000
Engineered to scale memory performance with the latest AMD Ryzen 3000 series processors on the X570 platform, Trident Z Neo is optimized to push the platform to its maximum speed.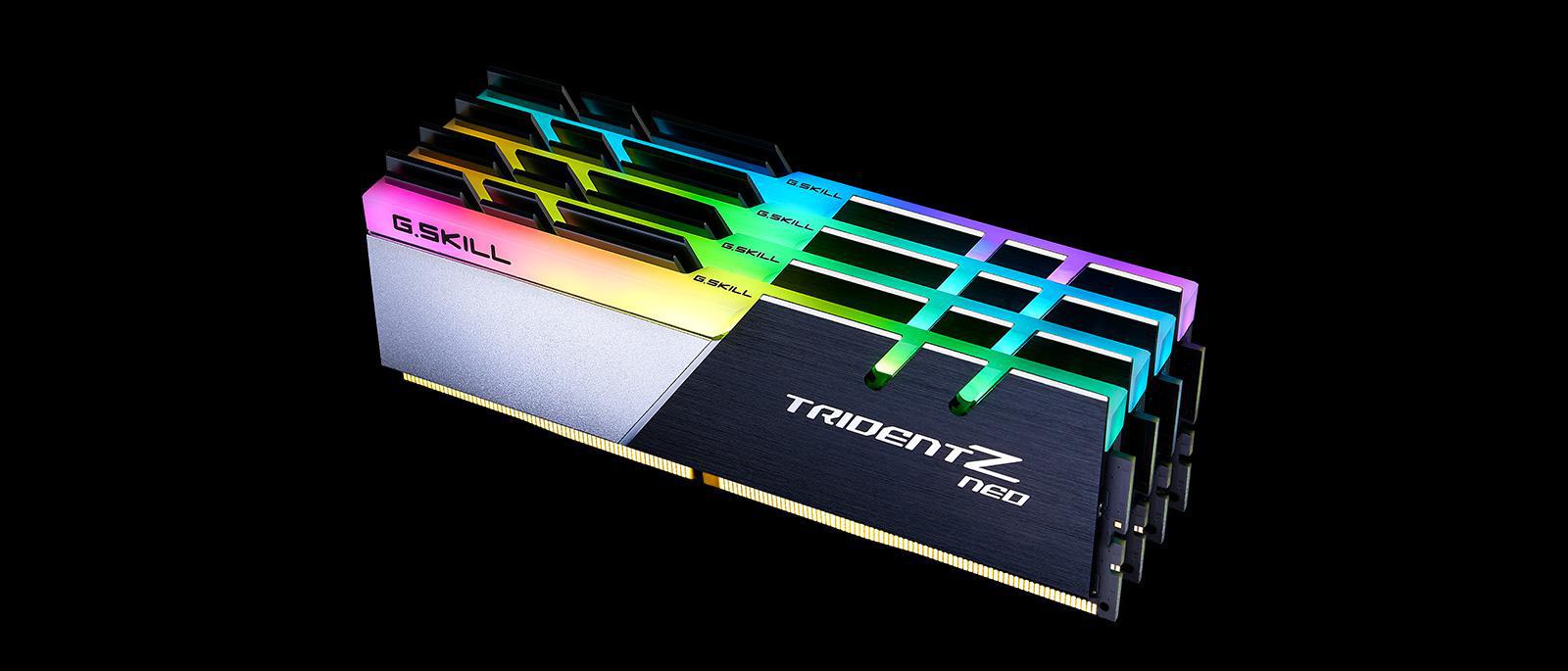 Dual-Tone Design
Designed with a contrast of black brushed aluminum and powder-coated silver, the Trident Z Neo dual-toned heat spreader adds power and boldness to your next-gen build.

Sleek Beveled Edge
Inspired by the racing stripes of sports cars and supercars, Trident Z Neo features a beveled edge along the top of the signature tri-fin design with the asymmetrical slant to achieve a sleek and clean look.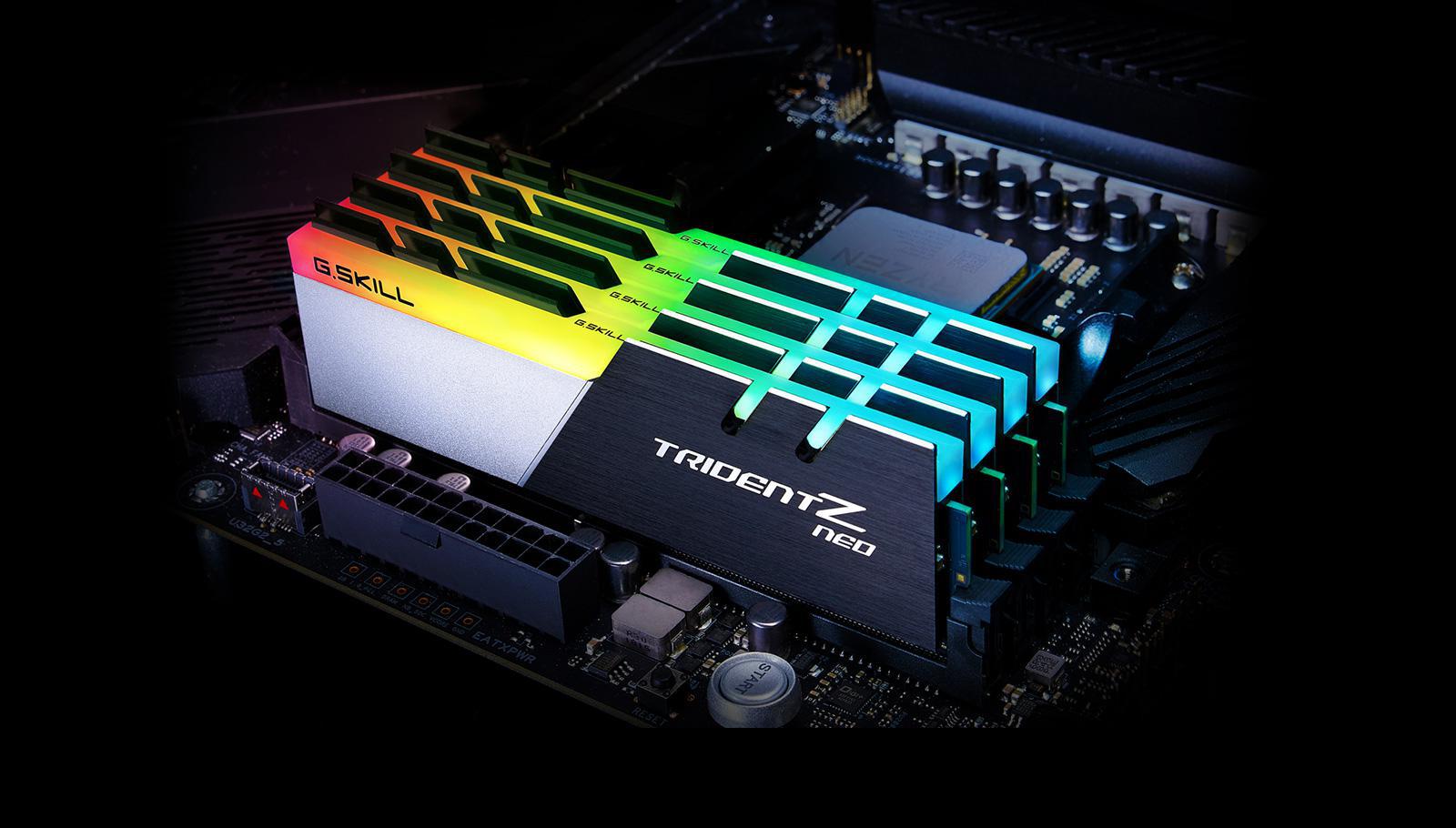 Powerful Overclocked Performance
Crafted with hand-screened memory ICs and custom 10-layer PCBs, each and every module is made for maintaining the best signal integrity to achieve fast overclocking performance.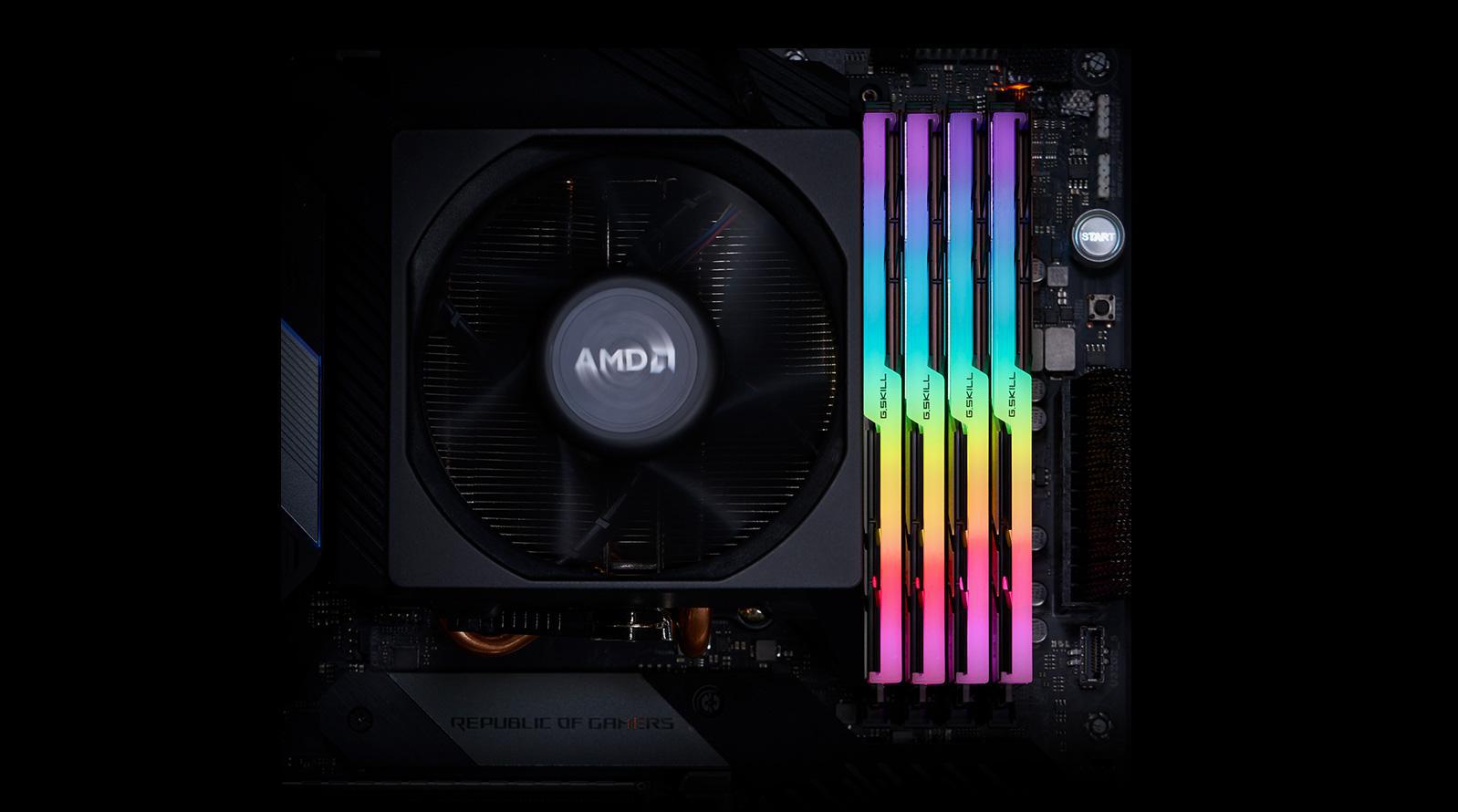 Platform Compatibility
Tested across a wide range of motherboards to strict quality standards, Trident Z Neo memory kits are built for reliability, stability, and compatibility.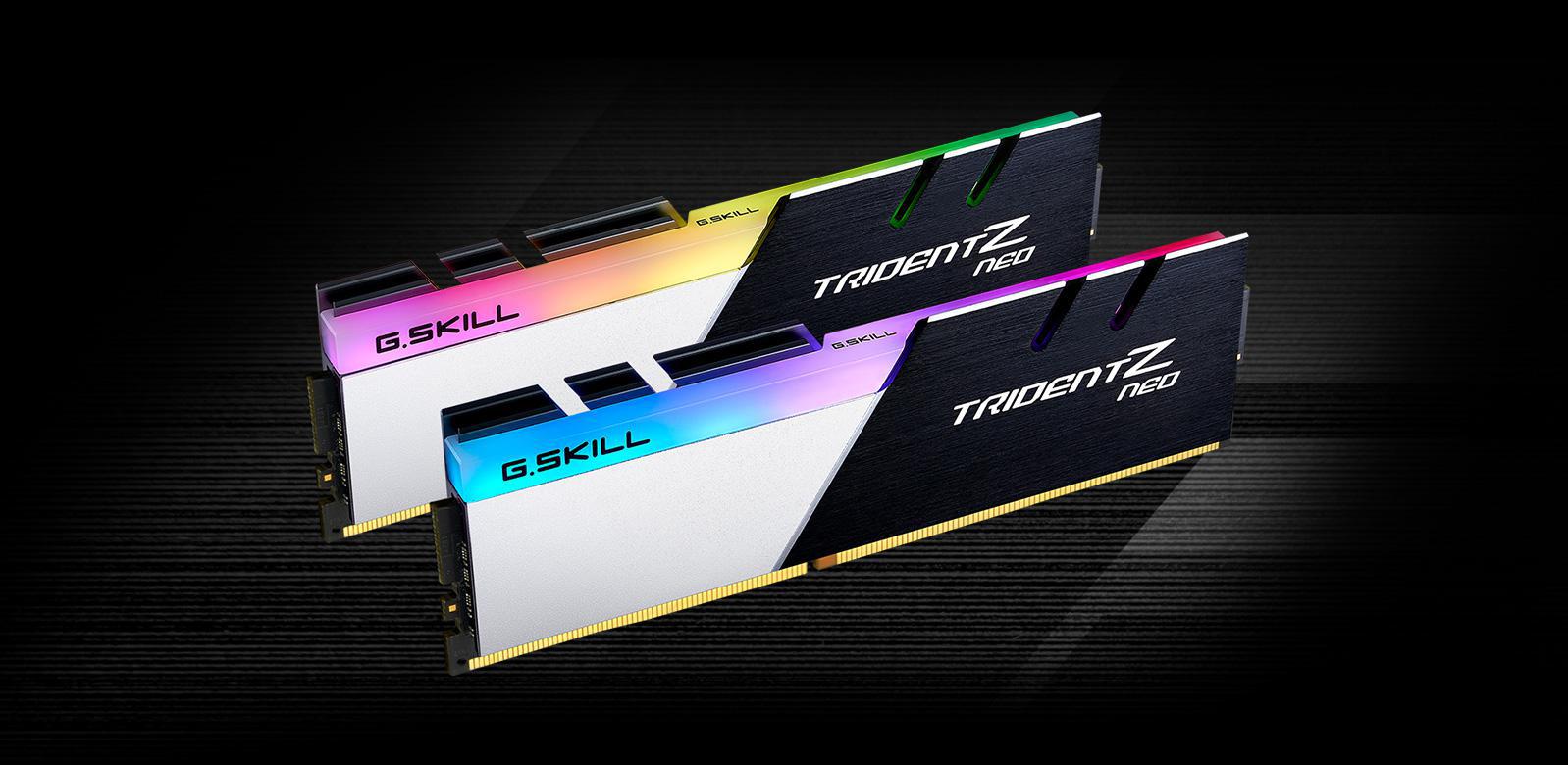 Light It Up With RGB Software
Fully control and customize the 8-zone RGB lighting through the downloadable Trident Z Lighting Control software.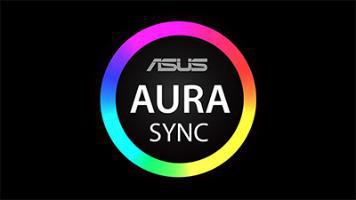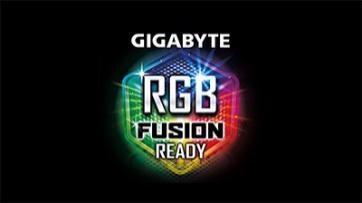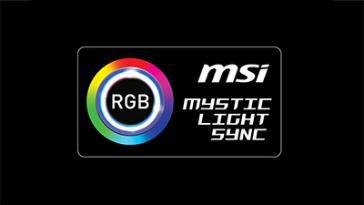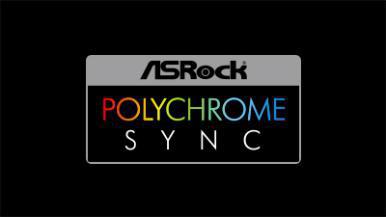 Sync Up with System Lighting
Want to sync up your system lighting? You can use Asus Aura Sync*, Gigabyte RGB Fusion*, MSI Mystic Light*, or ASRock Polychrome Sync* software to personalize the colors and effects of your Trident Z Neo memory and compatible motherboards!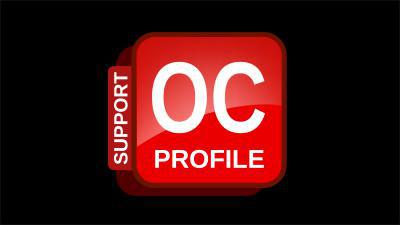 OC Profile Support
Whether it's DOCP or A-XMP, just set and go. Programmed with optimized OC profiles, the only thing that stands between you and awesome performance is a simple setting.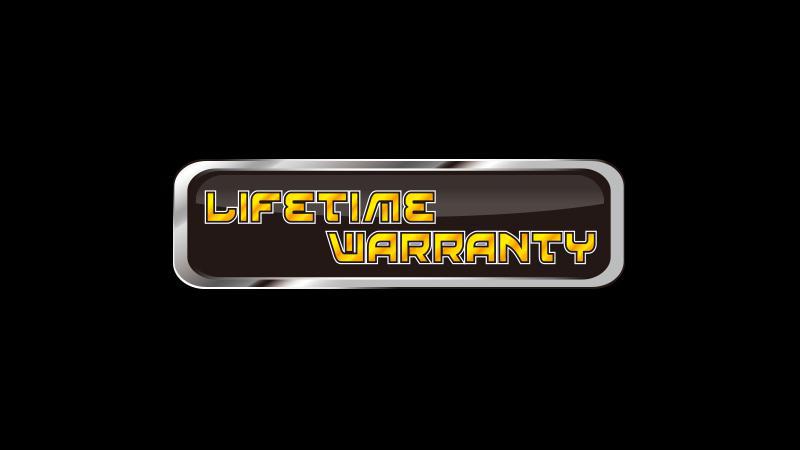 Limited Lifetime Warranty
All G.SKILL memory products come with a limited lifetime warranty and the G.SKILL technical team is always ready to provide consumers with complete technical support via online forum, telephone, and email.
Specifications: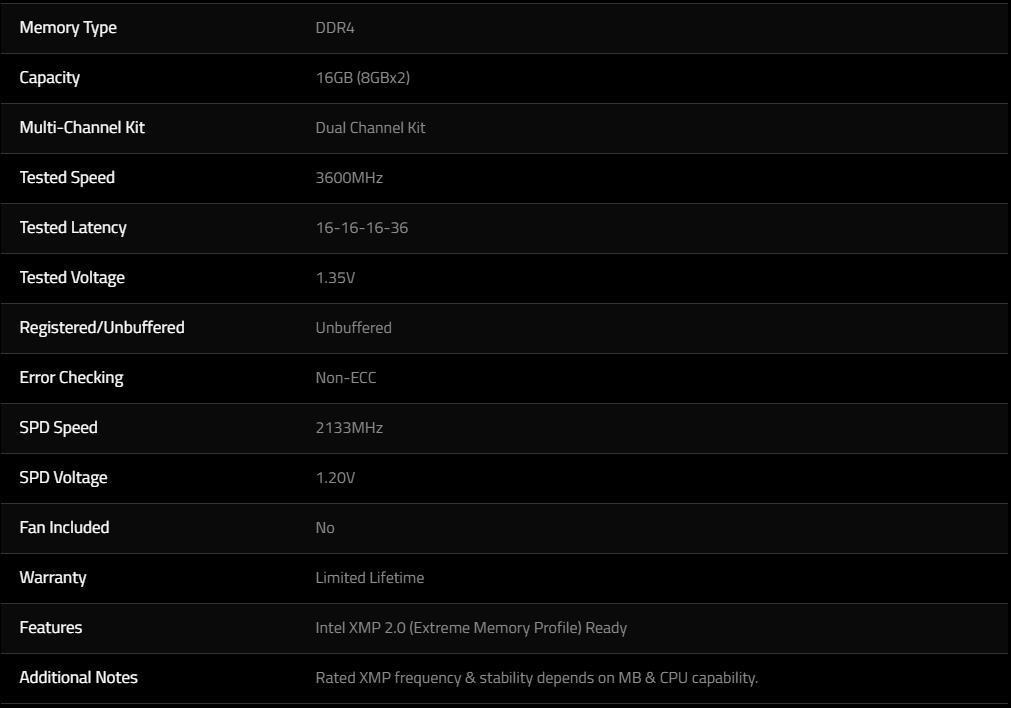 Packaging & A Closer Look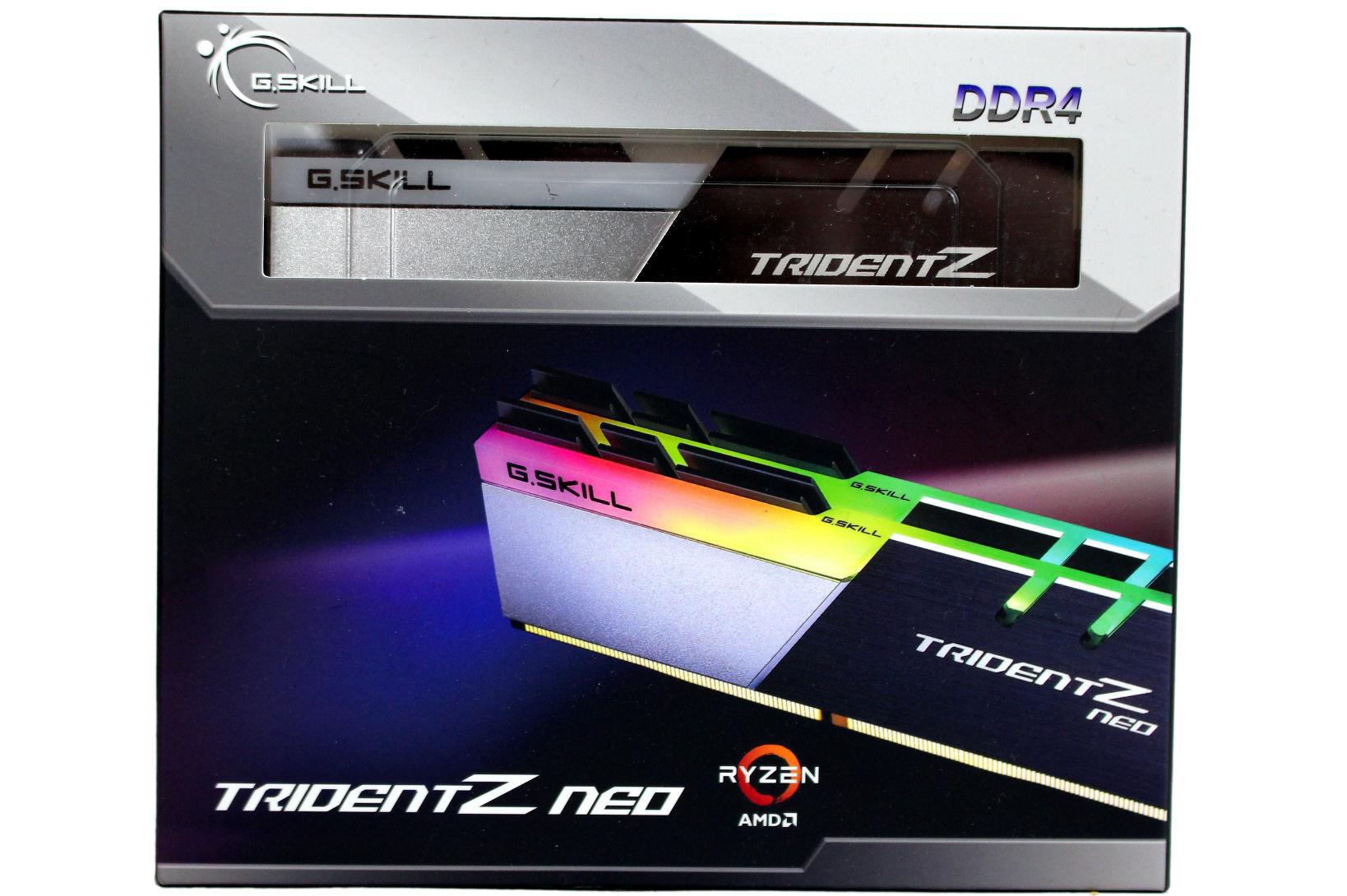 G.Skill's packaging is pretty similar on all of their lineup, with the exception of the TridentZ Royals. A clear window lets you get a glimpse of the module inside, but a full-color picture on the front shows it in all of its luminous glory.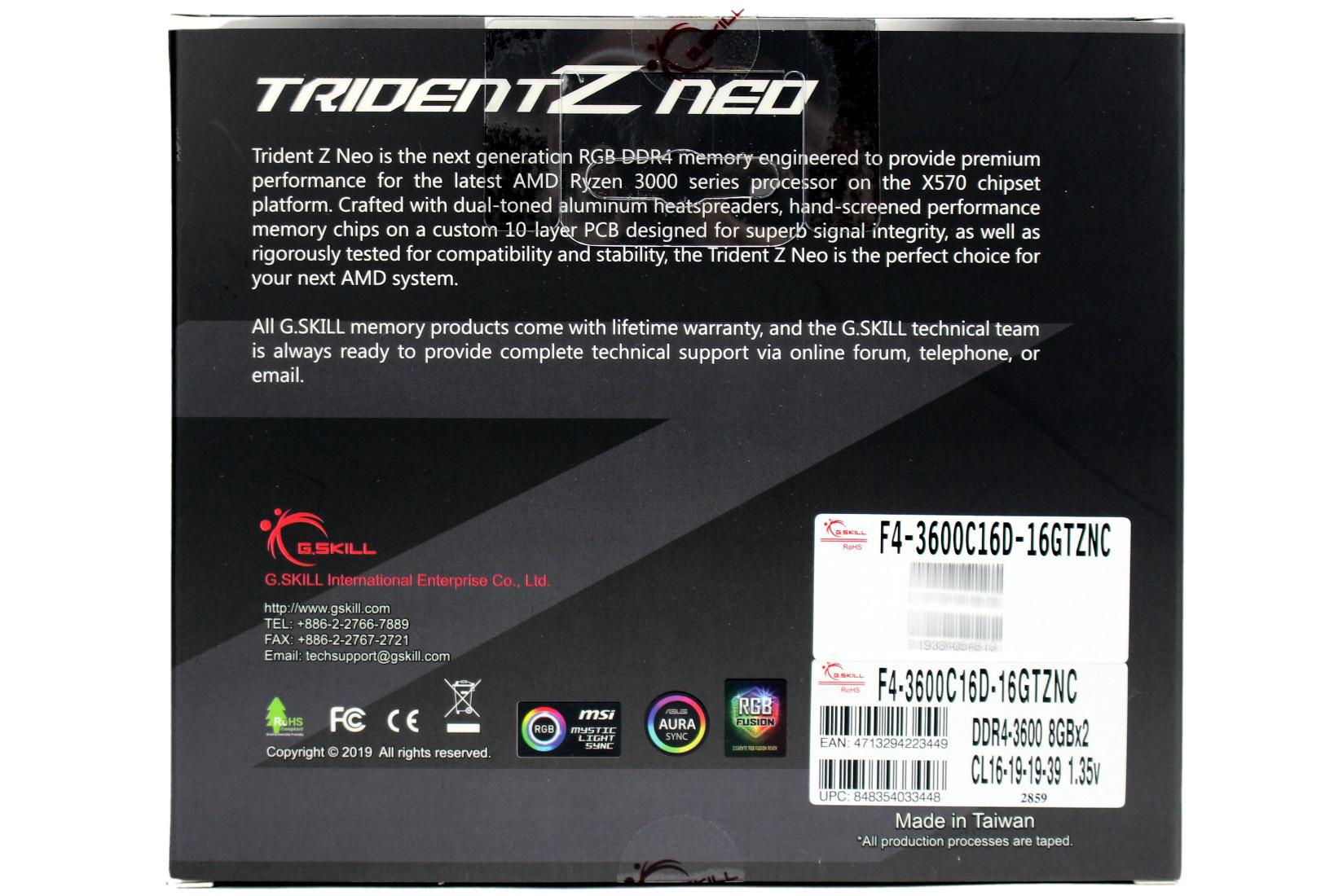 The back of the box gives a short blurb about the TridentZ Neo family and shows the kit specifics in the corner.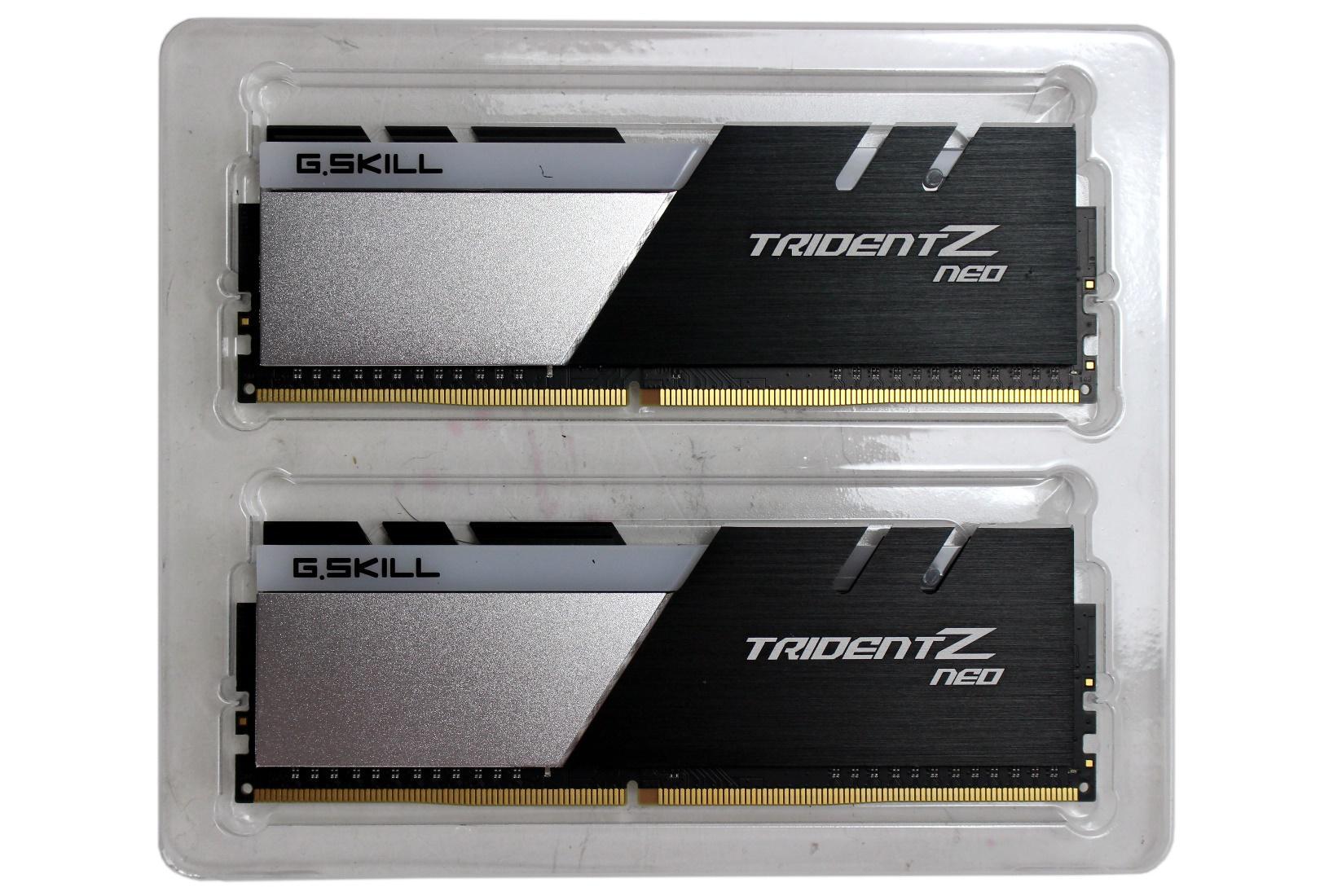 Inside is a calm-shell tray with both modules facing you as you pull them out.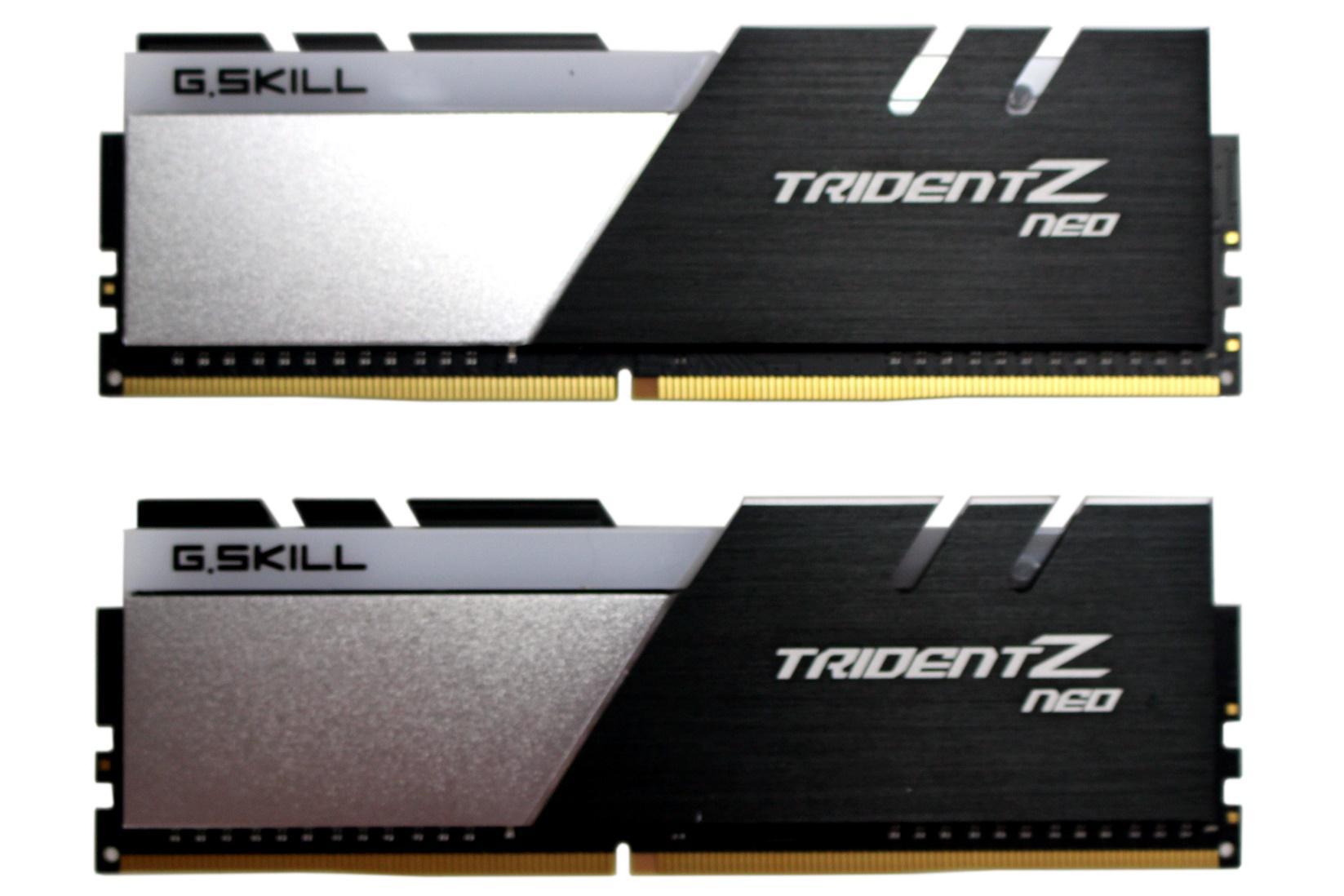 The modules are split in half with one side a painted silver and the other a brushed black finish.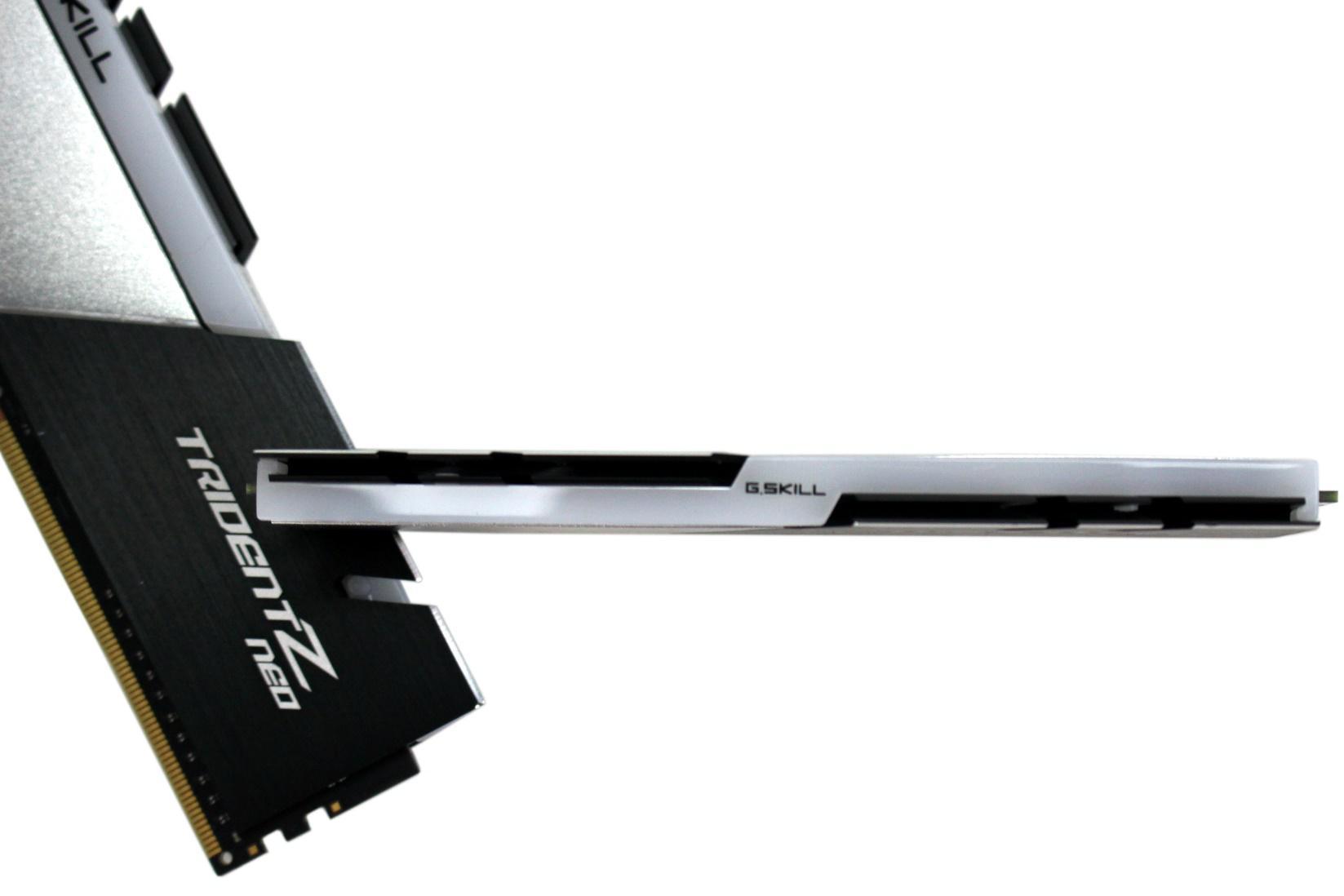 The milky diffuser on top features the G.Skill logo in the center.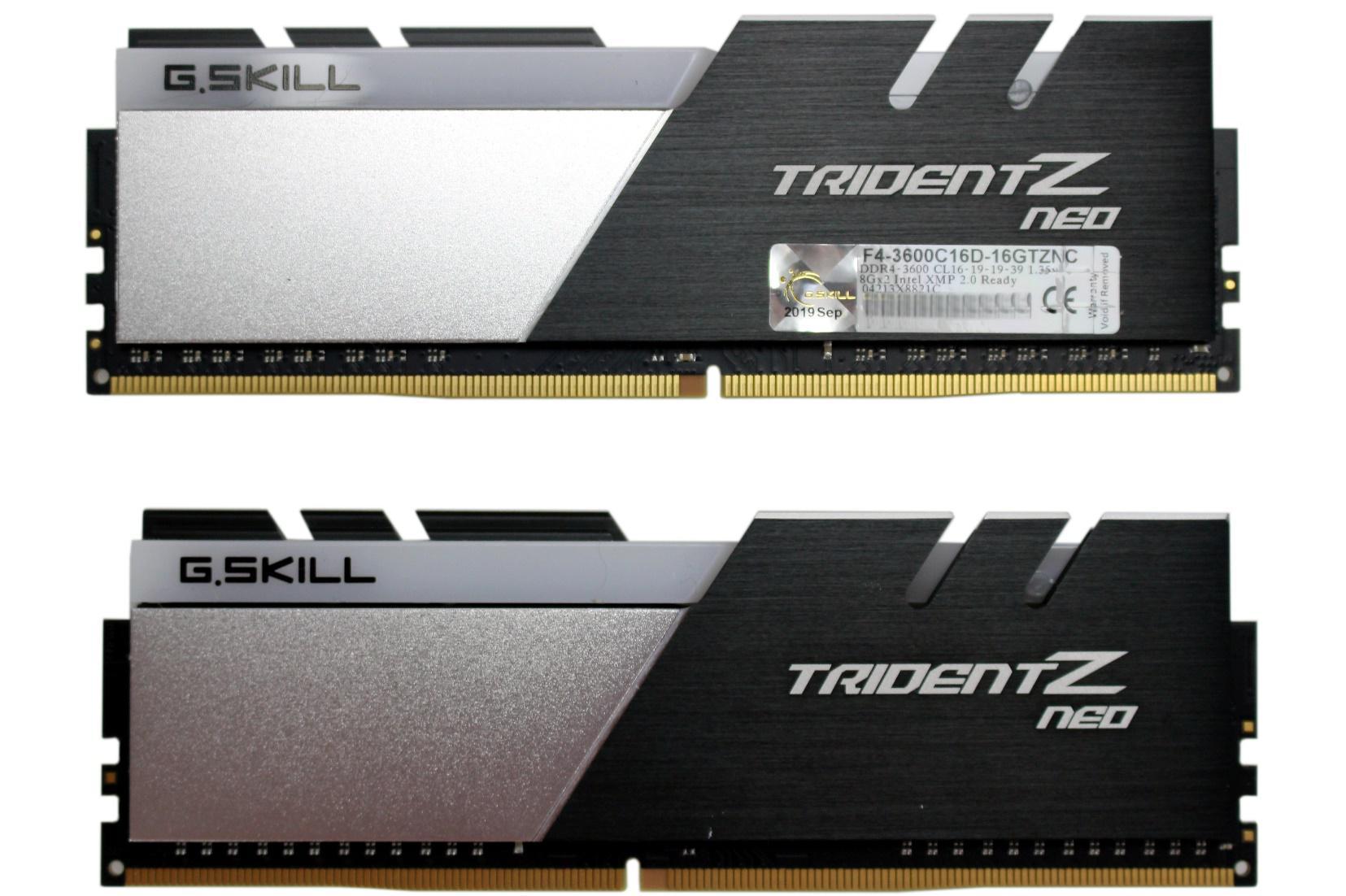 Both sides of the module look the same, with the side typically facing your CPU socket holding the small specs label.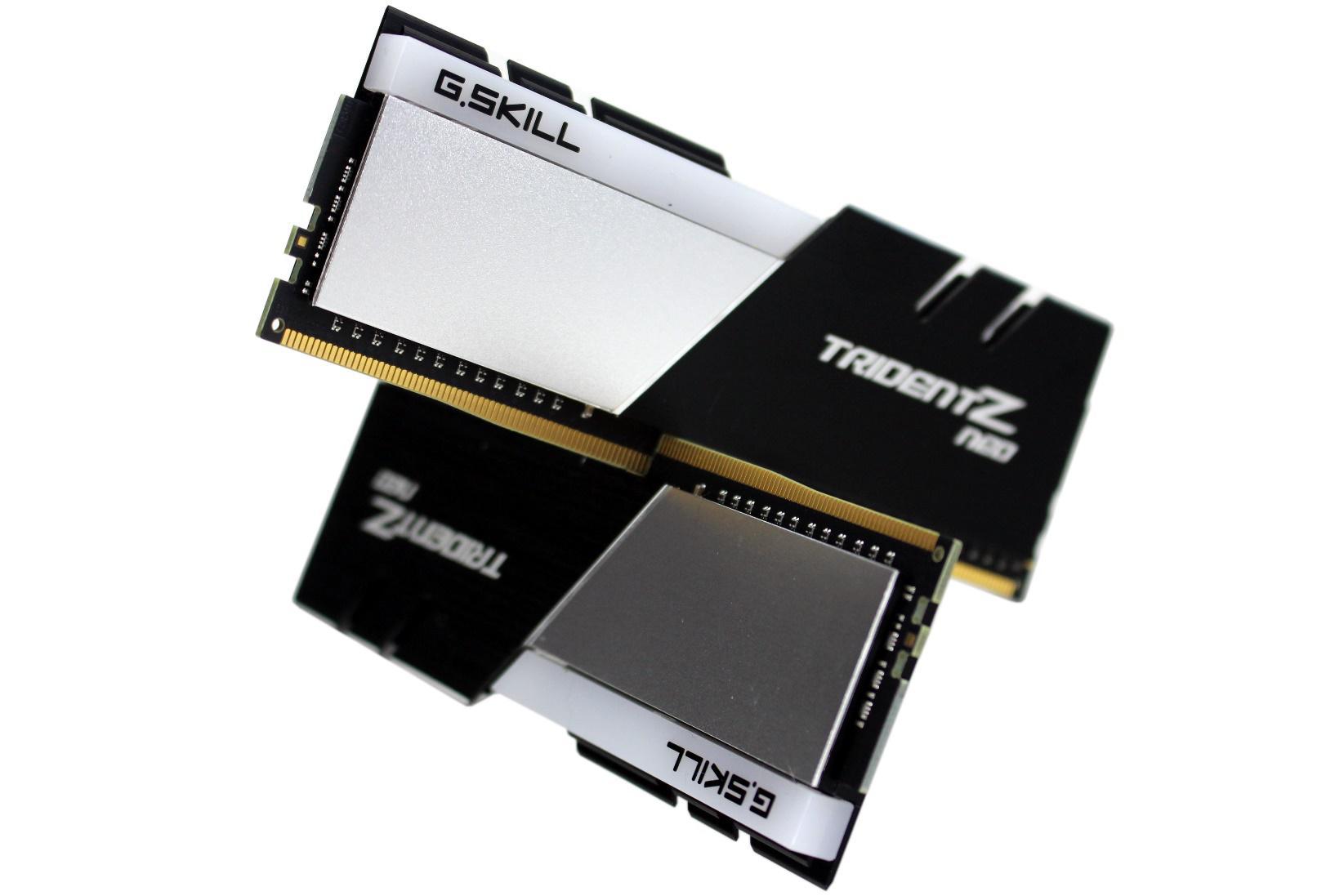 The G.Skill logo adorns the light bar on both silver ends and the TridentZ Neo logo covers the heat spreader on the black end.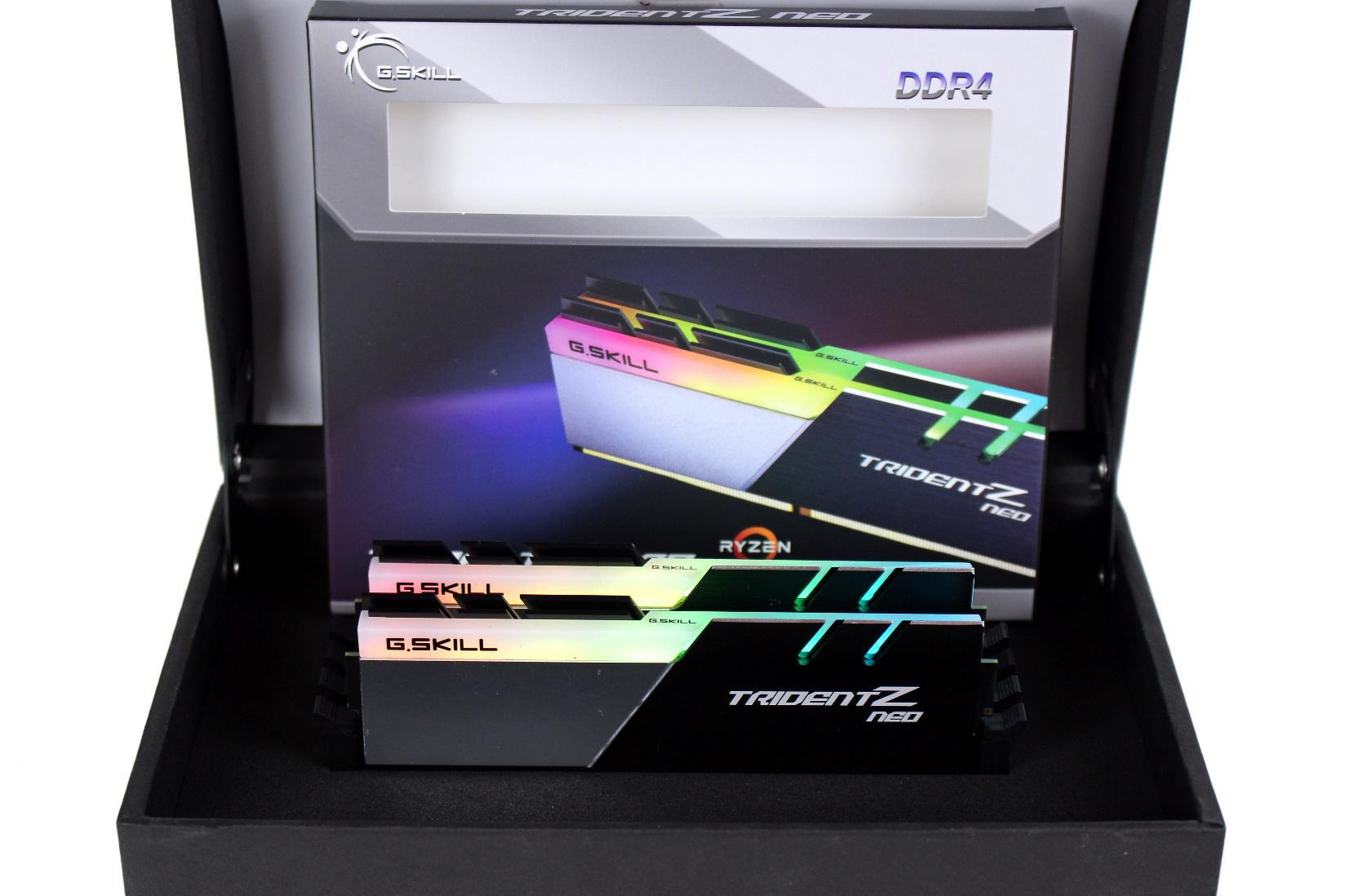 We'll use our handy G.Skill TridentZ Royal display box (Thanks for this G.Skill!) to give a glimpse of what the modules look like when powered on. The lighting is nice and even and well diffused.
System Configuration & Testing
Testing Hardware 1:
ASUS ROG Maximus XI Extreme
Intel Core i9-9900K
Samsung 960 Pro 2TB
G.Skill TridentZ Neo 3600MHz 16GB
Testing Hardware 2:
ASUS ROG Crosshair VIII Hero
AMD Ryzen 9 3900X
Corsair MP600 2TB
G.Skill TridentZ Neo 3600MHz 16GB
Testing Software:
Microsoft Windows 10 Professional
CPU-Z
AIDA64 Extreme Edition
Passmark Performance Test
SiSoft Sandra
AIDA64 Engineer Edition
"AIDA64 Engineer has a hardware detection engine unrivaled in its class. It provides detailed information about installed software and offers diagnostic functions and support for overclocking. As it is monitoring sensors in real-time, it can gather accurate voltage, temperature and fan speed readings, while its diagnostic functions help detect and prevent hardware issues. It also offers a couple of benchmarks for measuring the performance of individual hardware components or the whole system. It is compatible with all 32-bit and 64-bit Windows editions, including Windows 10 and Windows Server 2016."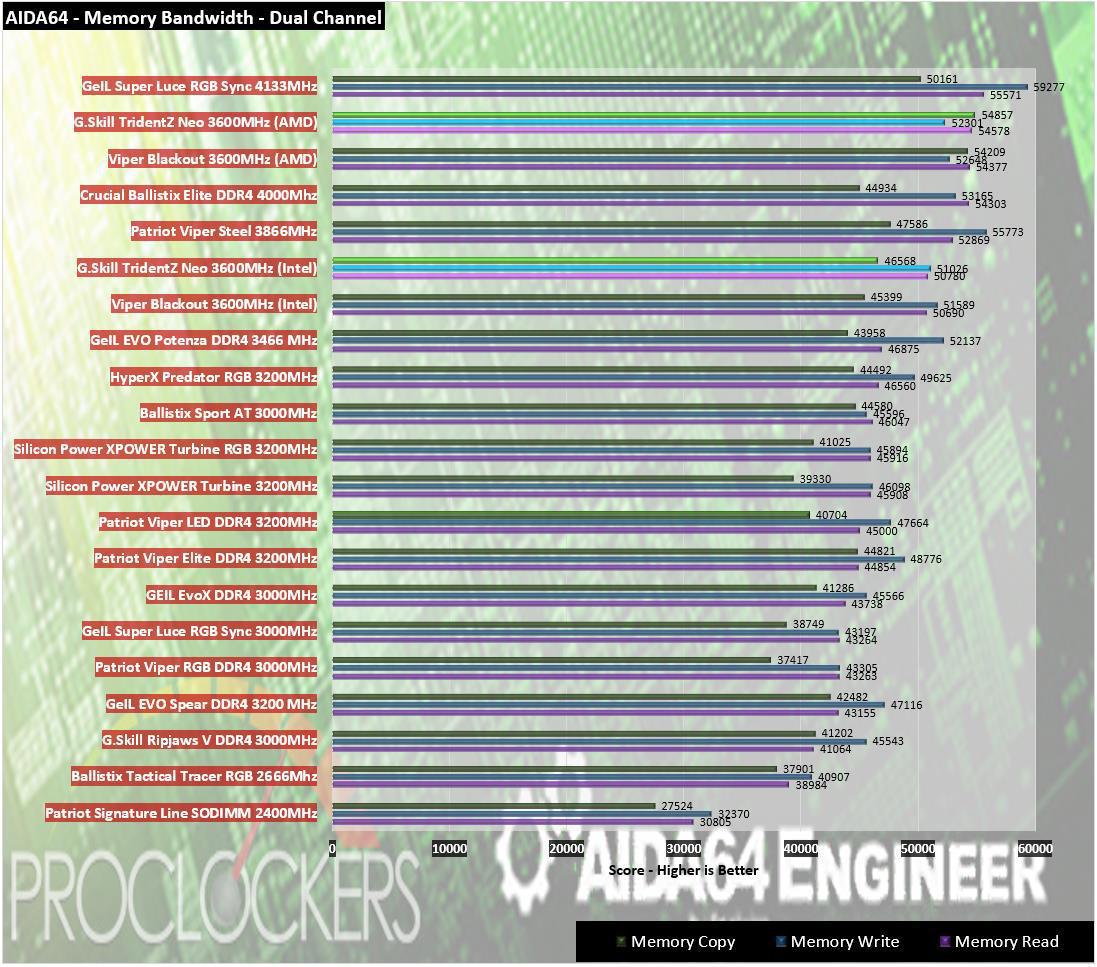 Since bandwidth is mostly a function of raw speed, the 3600MHz Viper Blackout Edition does quite well here and places about exactly where we expect it to for Intel, but on Ryzen platforms, it lands well above the 50GB/s mark.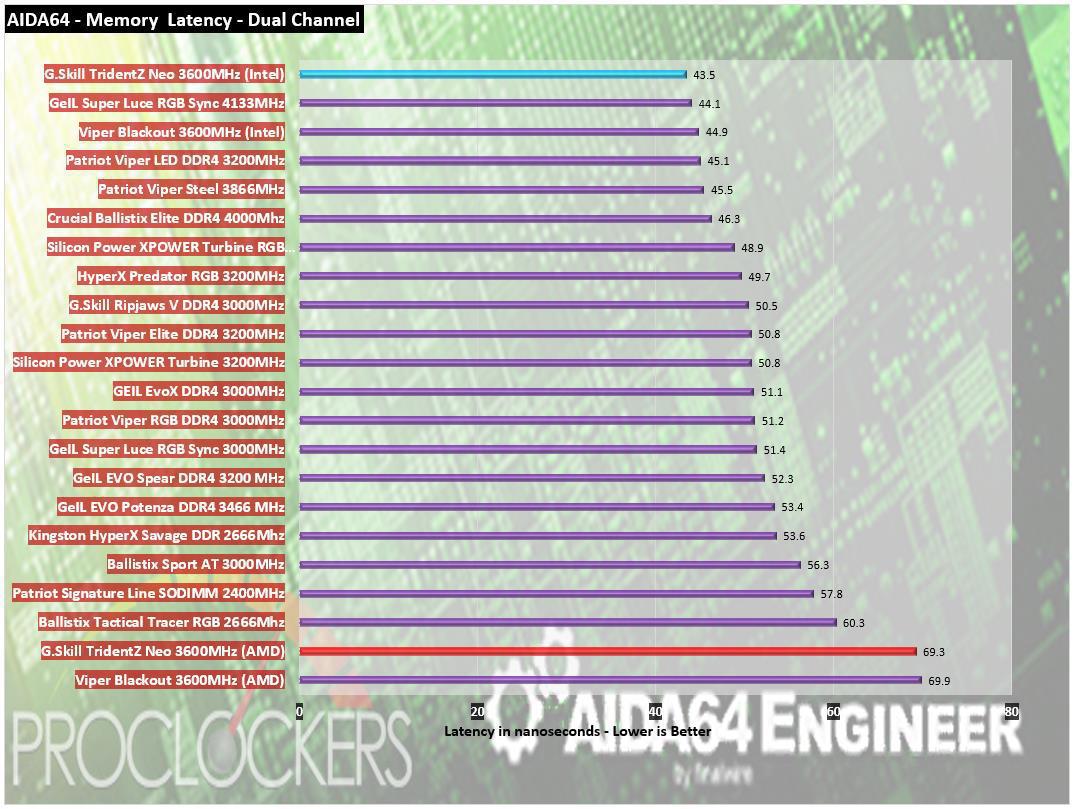 Latency comes in a bit faster than we expected at 44.9ns for Intel and pretty snappy for AMD's Ryzen platform at 69.9ns.
Passmark Performance Test – Memory Mark – Threaded
"Fast, easy to use, PC speed testing and benchmarking. PassMark PerformanceTest ™ allows you to objectively benchmark a PC using a variety of different speed tests and compare the results to other computers."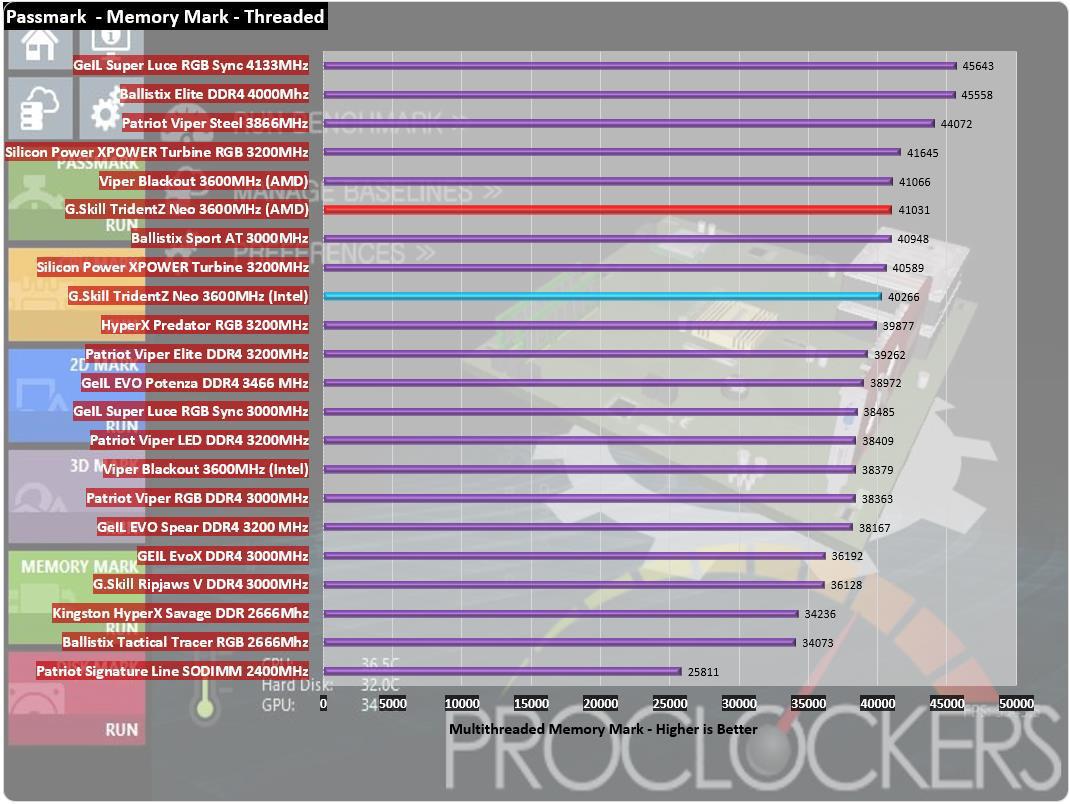 Passmark reacts quite well to the very fast XMP speed and gives us a great score of just over 44k, second only to the 4133MHz kit above it.
SiSoft Sandra
"SiSoftware Sandra provides a robust package of diagnostic tools for testing your system and teasing out its problems–or potential headaches."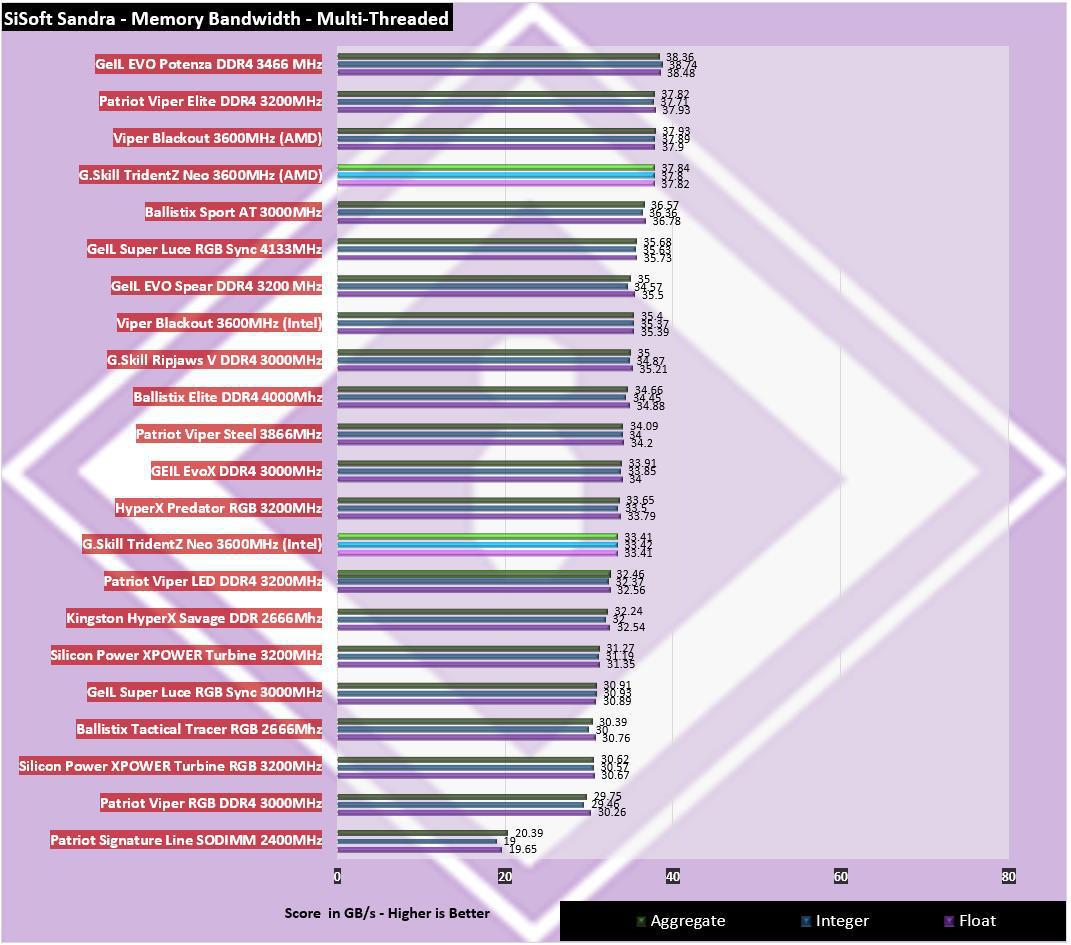 SiSoft is another test that AMD excels in here with scores of almost 38GB/s while intel does an otherwise great job of around 35½GB/s
Overclocking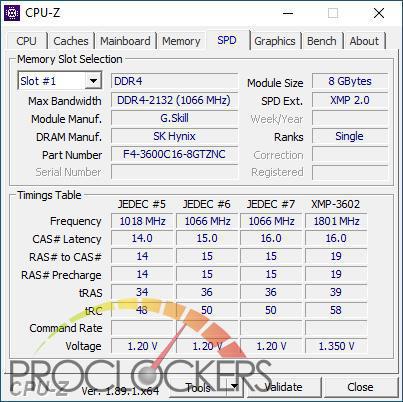 Most people don't realize turning on XMP settings it technically overclocking your memory. This kit, like most others on the market, is rated to 2133MHz. the XMP profile is a factory-supplied overclock profile that comes out to 3600MHz effective speed.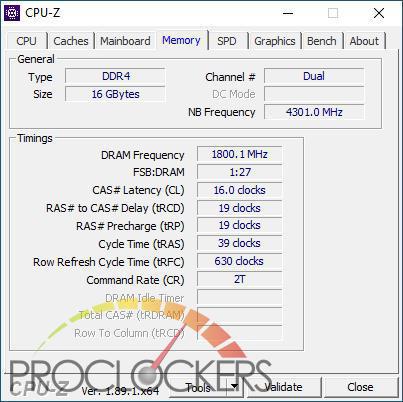 This speed runs out kit at 16-19-19-39 Timings. Let's see if we can get any more out of it, shall we?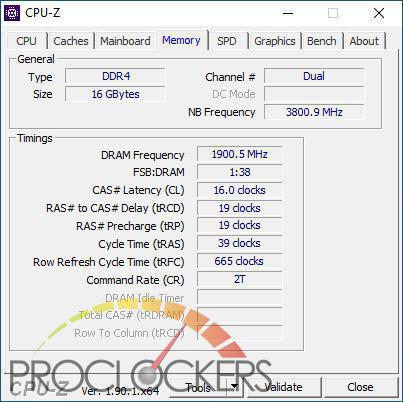 Most kits have a little headroom, so we jump 200MHz right out of the gate to 3800MHz.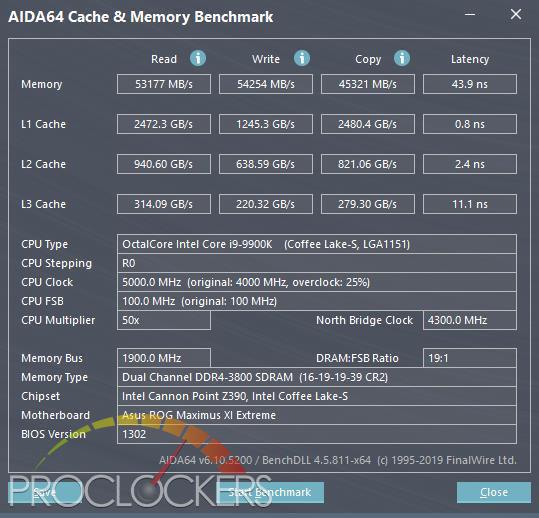 This gets us a couple of extra gigabytes a second across the board on memory speed but doesn't really affect latency much.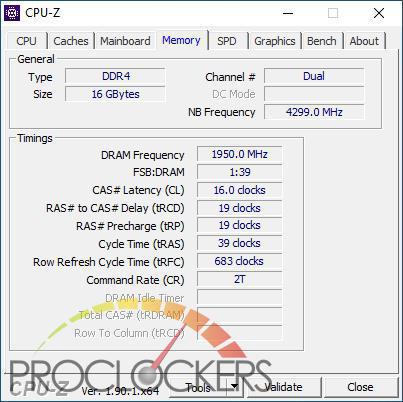 We are able to push on up to 3900MHz, but it requires upping the voltage to 1.41V, with a slight bump in internal voltages on the CPU as well.
This small bump in speed gets a noticeable drop in latency, as well as another increase in overall bandwidth.
From here we just couldn't get any more gains. 4000MHz required 1.46V to even POST, so we gave up and called it a win right here.
Final Thoughts & Conclusion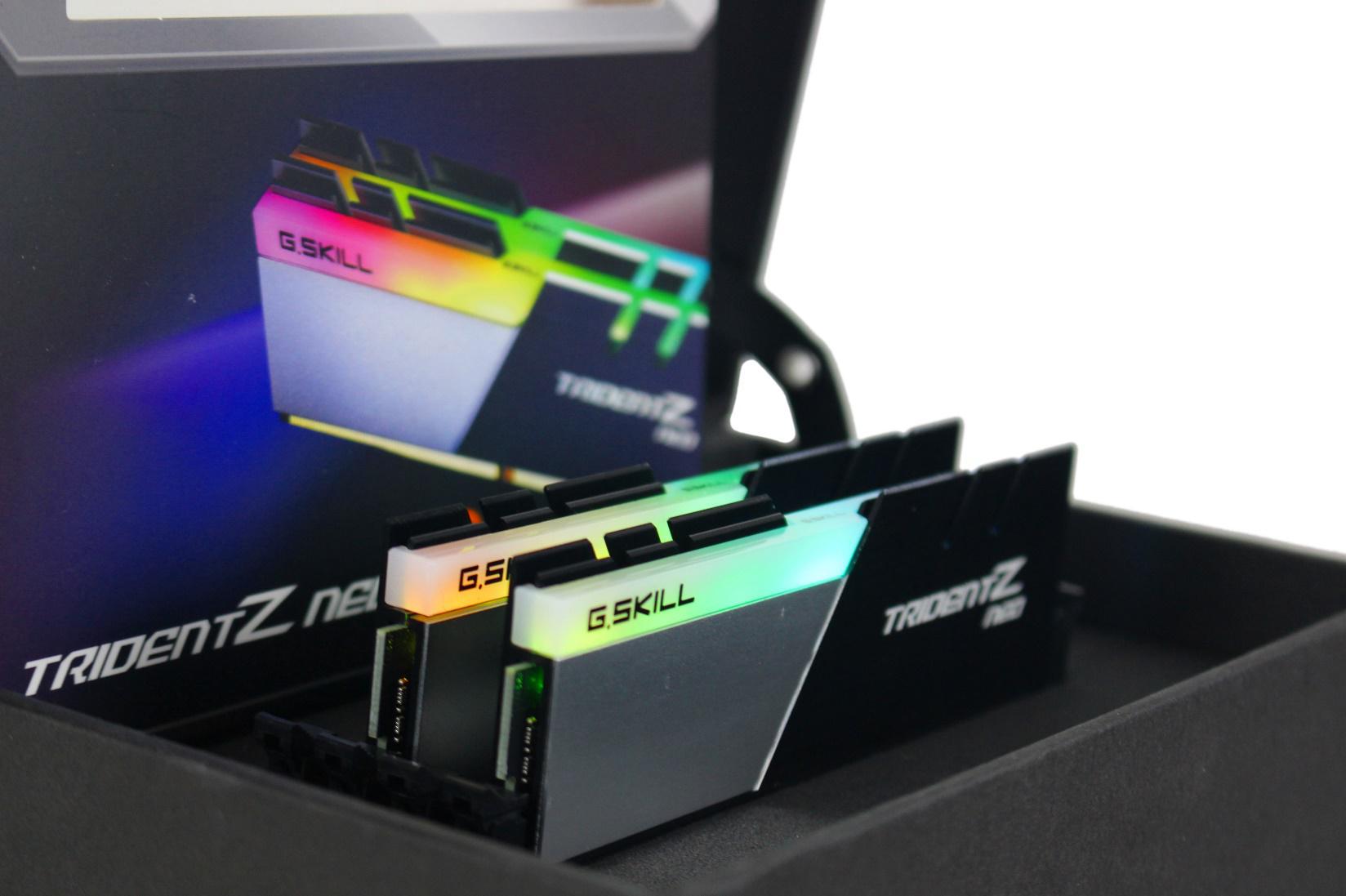 Given the other TridentZ kits we've checked out over the last few years, we really didn't expect anything other than the best from the NEO's and G.Skill didn't disappoint. We had instant one-click D.O.C.P. compatibility on our 3rd gen AMD Ryzen platform, and they worked equally well on our Intel XMP system. We were easily able to overclock to 3800MHz but anything beyond that really put up a fight. Either way, 3600MHz out of the box is perfect for Ryzen, and 3800MHz OC is also a great match for Ryzen. If you play more on the Blue side, well, G.Skill has you covered there as well.

Great job G.Skill!

<![CDATA[ */ var zbjs = {"ajaxurl":"https:\/\/gaminggorilla.com\/wp-admin\/admin-ajax.php","md5":"d8e8b24d2fa18d2999e0fddcdd418586","tags":[],"categories":["Hardware"]}; /* ]]>