MSI GeForce GTX 1660 Ti Gaming X 6G Review
Introduction
MSI's popular Gaming X cards give gamers a factory overclock, gaming aesthetics and a silent but powerful cooling solution for worry-free fragging. With Nvidia's latest mainstream powerhouse, the new GTX 1660Ti, MSI once again applies this winning formula to a product position gamers love. How does it perform and what new things are under the hood? Let's go find out!
ProClockers would like to thank MSI for sending the GTX 1660TI Gaming X 6G over to check out!
MSI's take on the GeForce GTX 1660TI Gaming X 6G:
TURING SHADERS
Featuring concurrent execution of floating point and integer operations, adaptive shading technology, and a new unified memory architecture with twice the cache of its predecessor, Turing shaders enable awesome performance increases on today's games.
AWESOME PERFORMANCE
Get game-ready with performance that rivals the GeForce GTX 1070 on the latest games with the GeForce GTX 1660 Ti.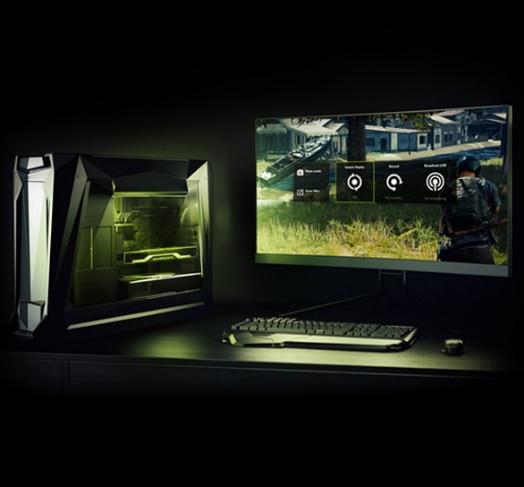 GEFORCE EXPERIENCE
Capture and share videos, screenshots, and live streams with friends. Keep your GeForce drivers up to date. And optimize your game settings. GeForce Experience™ lets you do it all. It's the essential companion to your GeForce graphics card.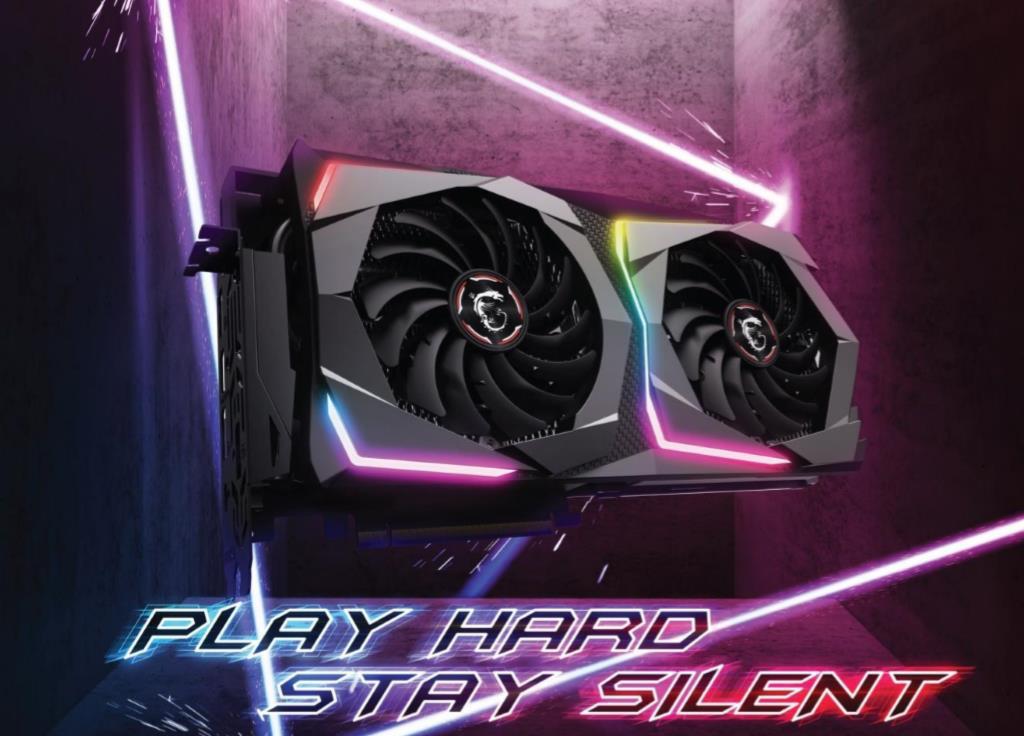 Features & Specifications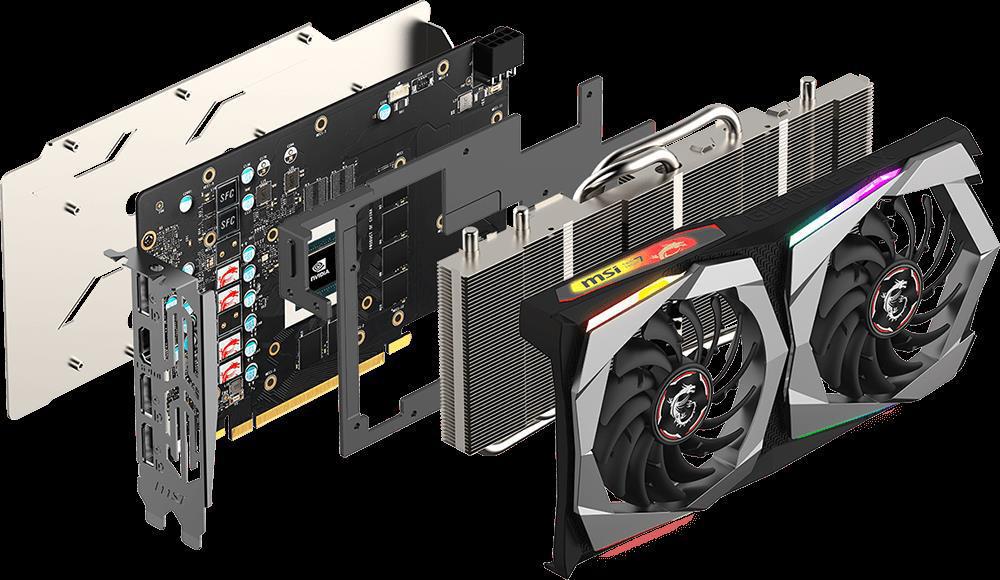 PLAY HARD, STAY SILENT – TWIN FROZR 7 THERMAL DESIGN
The 7th generation of the famous MSI TWIN FROZR Thermal Design brings the most advanced technology for ultimate cooling performance. It features the new TORX FAN 3.0 combined with groundbreaking aerodynamic feats. This means stable performance and a silent experience are guaranteed thanks to low temperatures.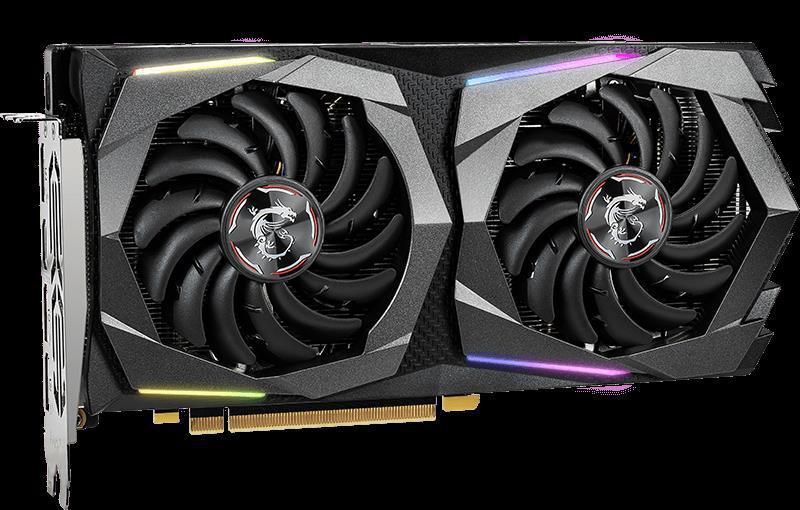 BRILLIANT DISPLAY OF COLORS
Put on a colorful display using the MSI Mystic Light utility. Choose your unique look from millions of available colors and provide a finishing touch with any of the predefined animated effects.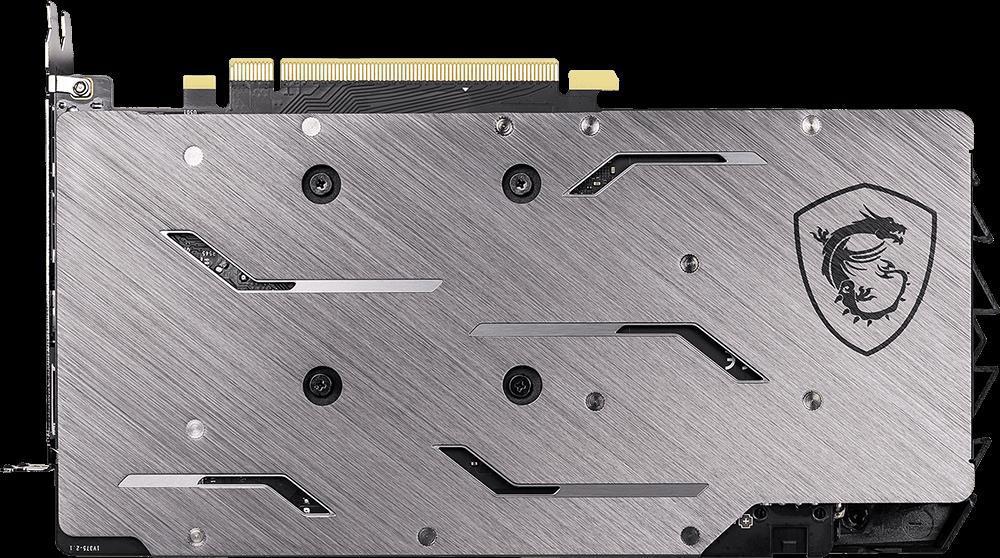 BACKPLATE
Rocking a classy brushed look, the backplate on the GAMING series provides a nice visual finish to the card.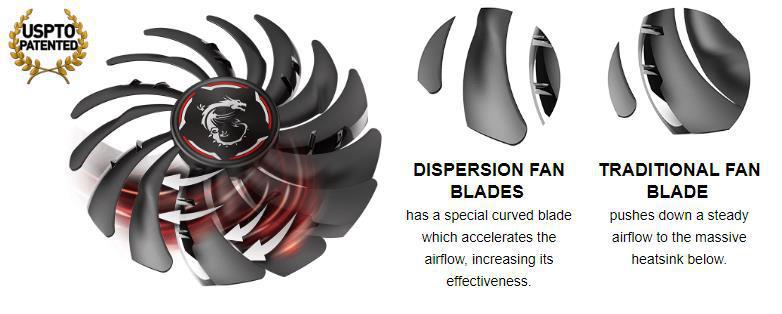 TORX FAN 3.0
A brand-new version of the iconic MSI TORX fan pushes the limits of thermal performance yet further than before. The new trims clearly visible on the traditional fan blade create a focused airflow which in turn is pushed down by the dispersion fan blades for increased static pressure.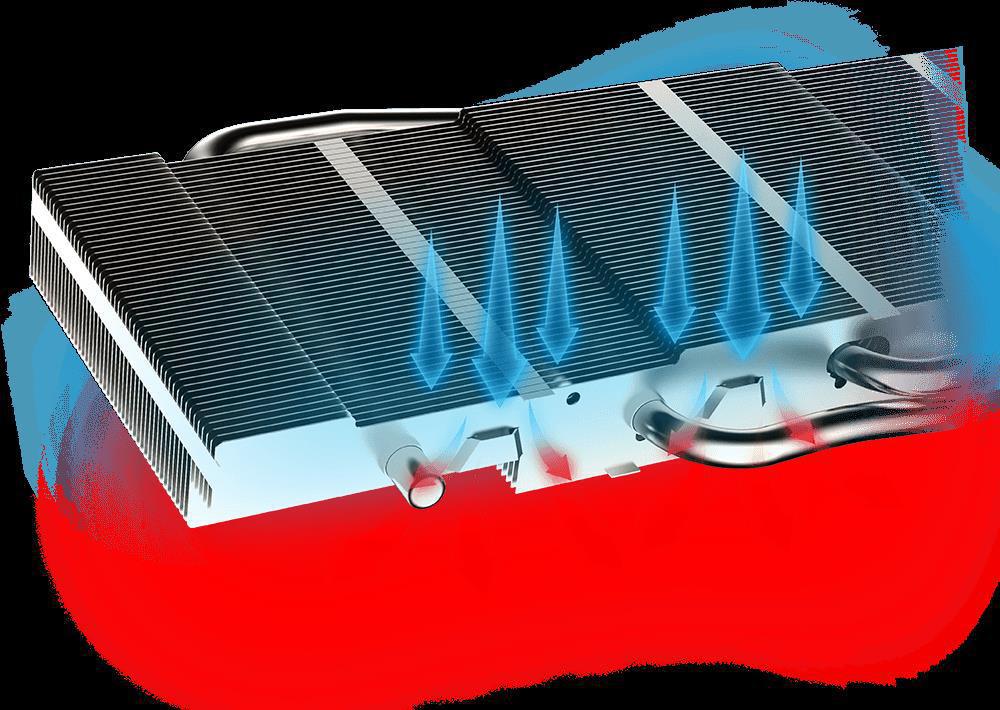 MASTERY OF AERODYNAMICS
In our quest to provide the best cooling, we have mastered the art of Aerodynamics. Airflow Control Technology guides the airflow directly onto the heatpipes, while simultaneously creating more surface area for the air to absorb more heat before leaving the heatsink.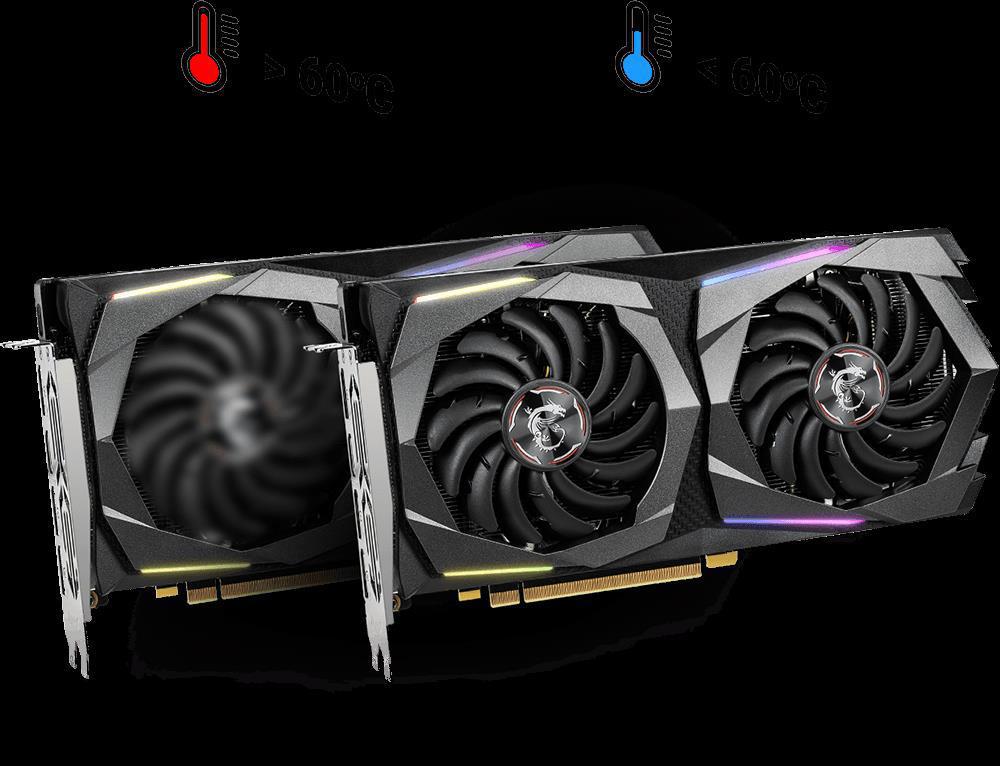 ZERO FROZR: STAY UNDETECTED
First introduced in 2008 by MSI, ZERO FROZR technology stops the fans completely when temperatures are relatively low, eliminating all fan noise when no cooling is needed. When the heat is on during gaming, the fans will automatically start spinning again to keep your powerhouse cool.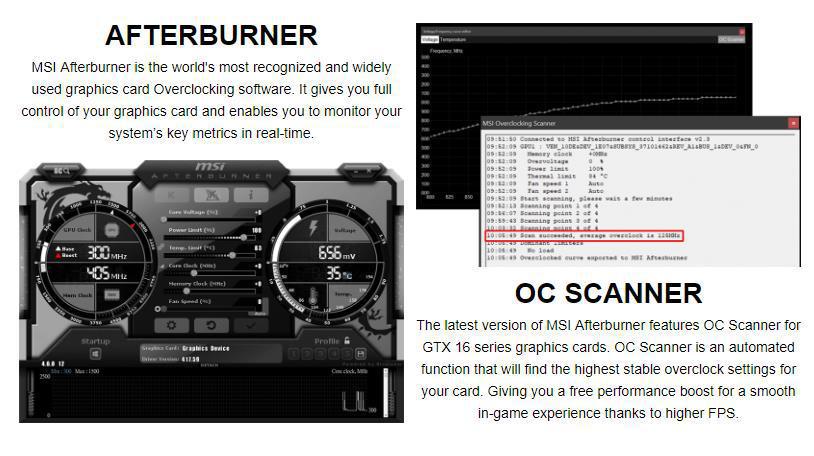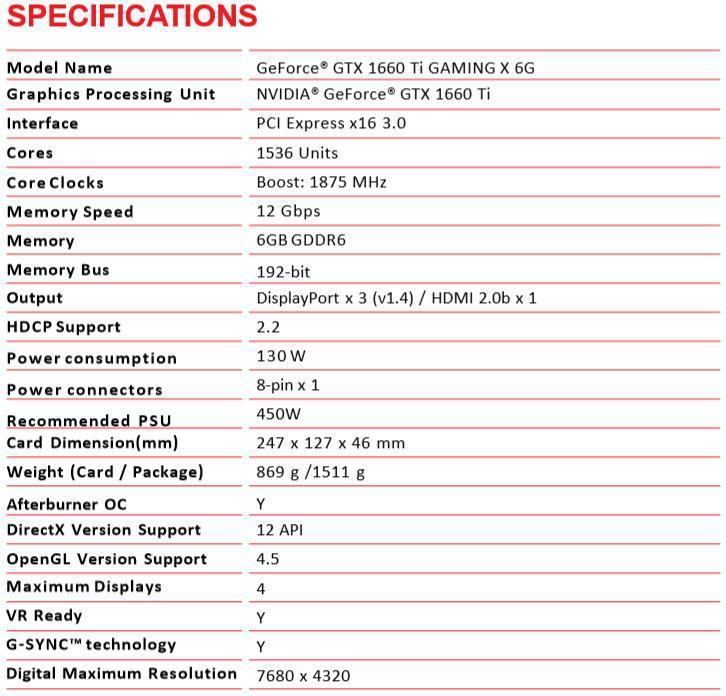 Packaging & Unboxing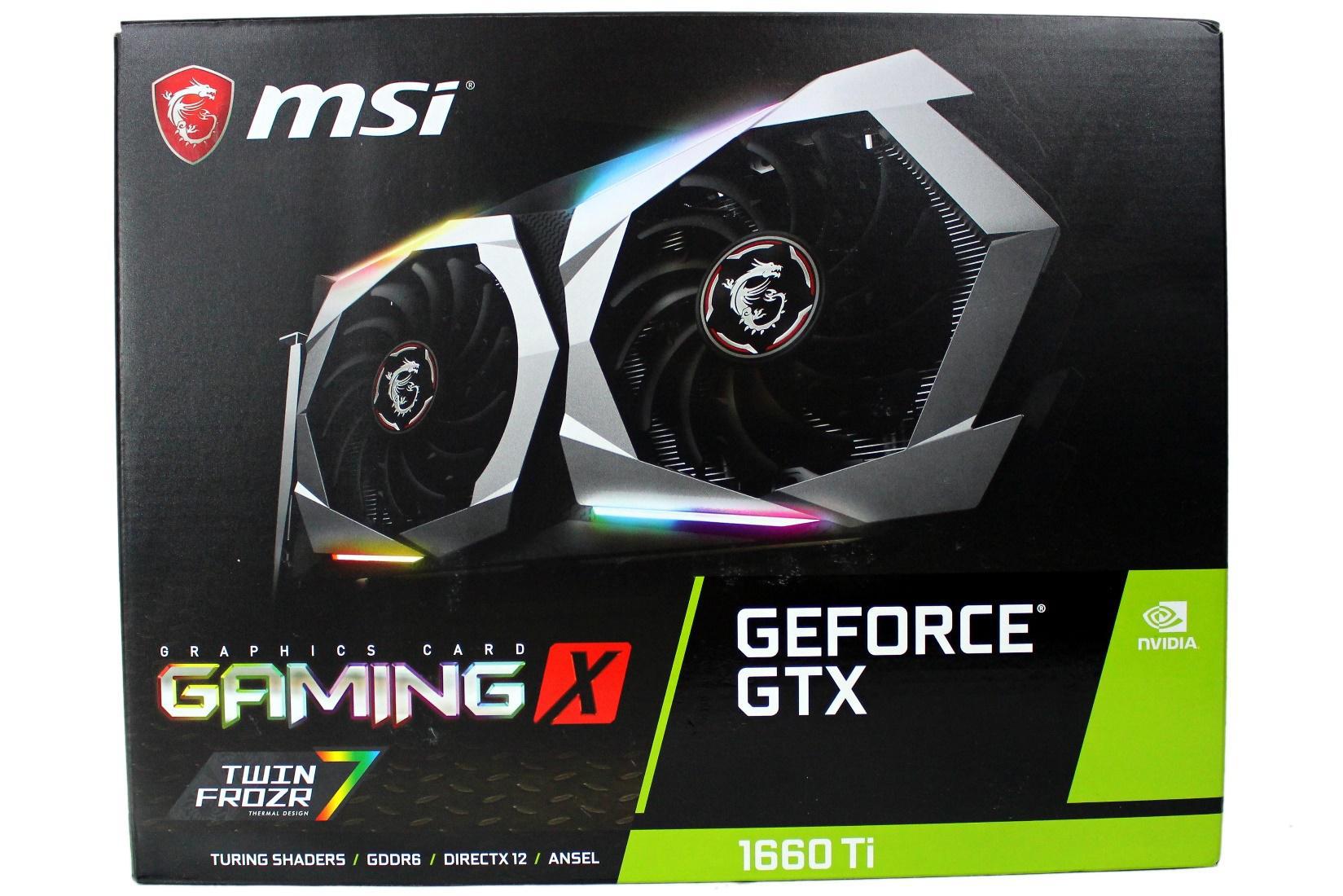 MSI's logo is in the top left corner, the model under it on the bottom left, Nvidia's normal model label on the lower right.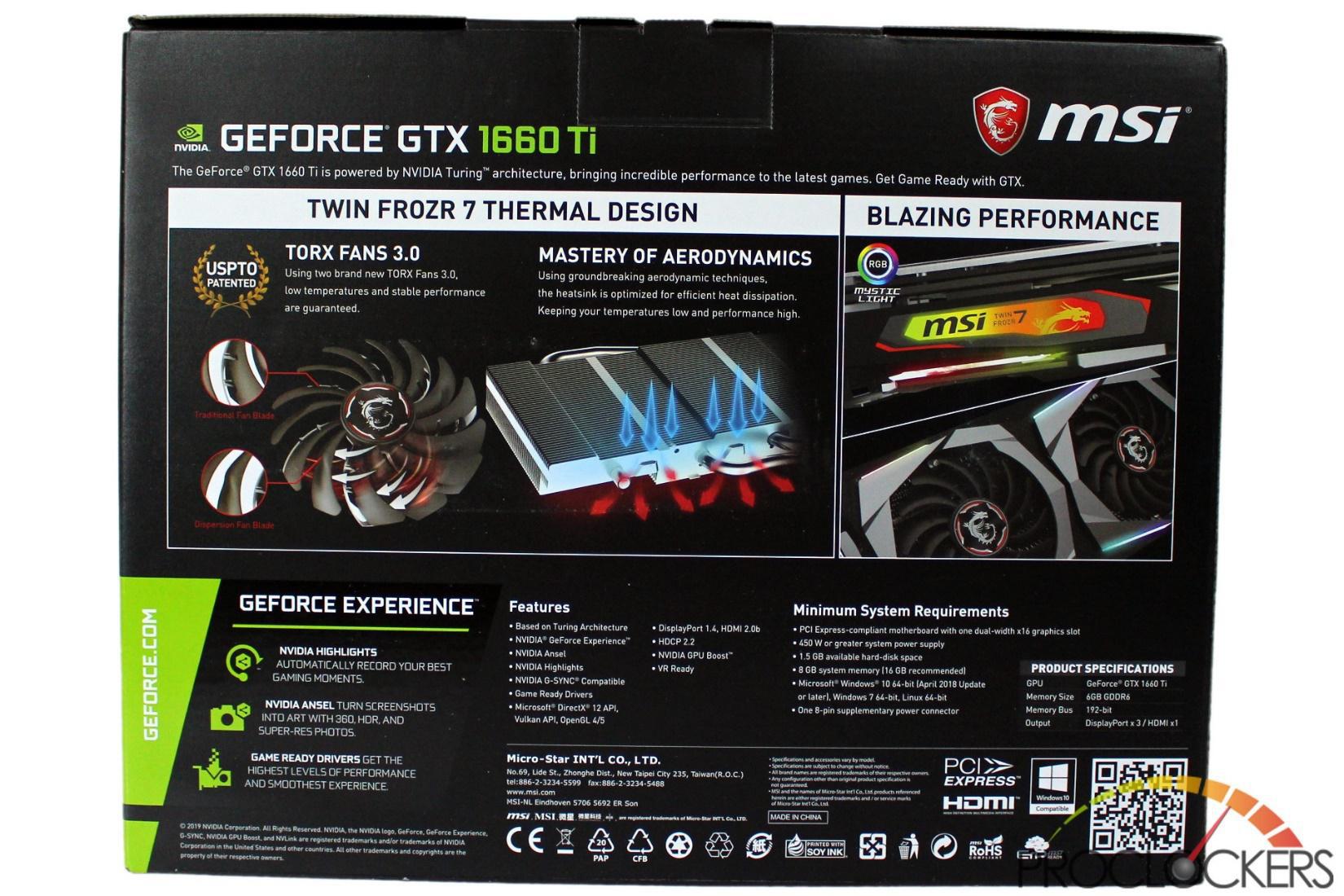 Most of the rear of the box is covered with features but minimum system requirements and some basic specifications are near the center.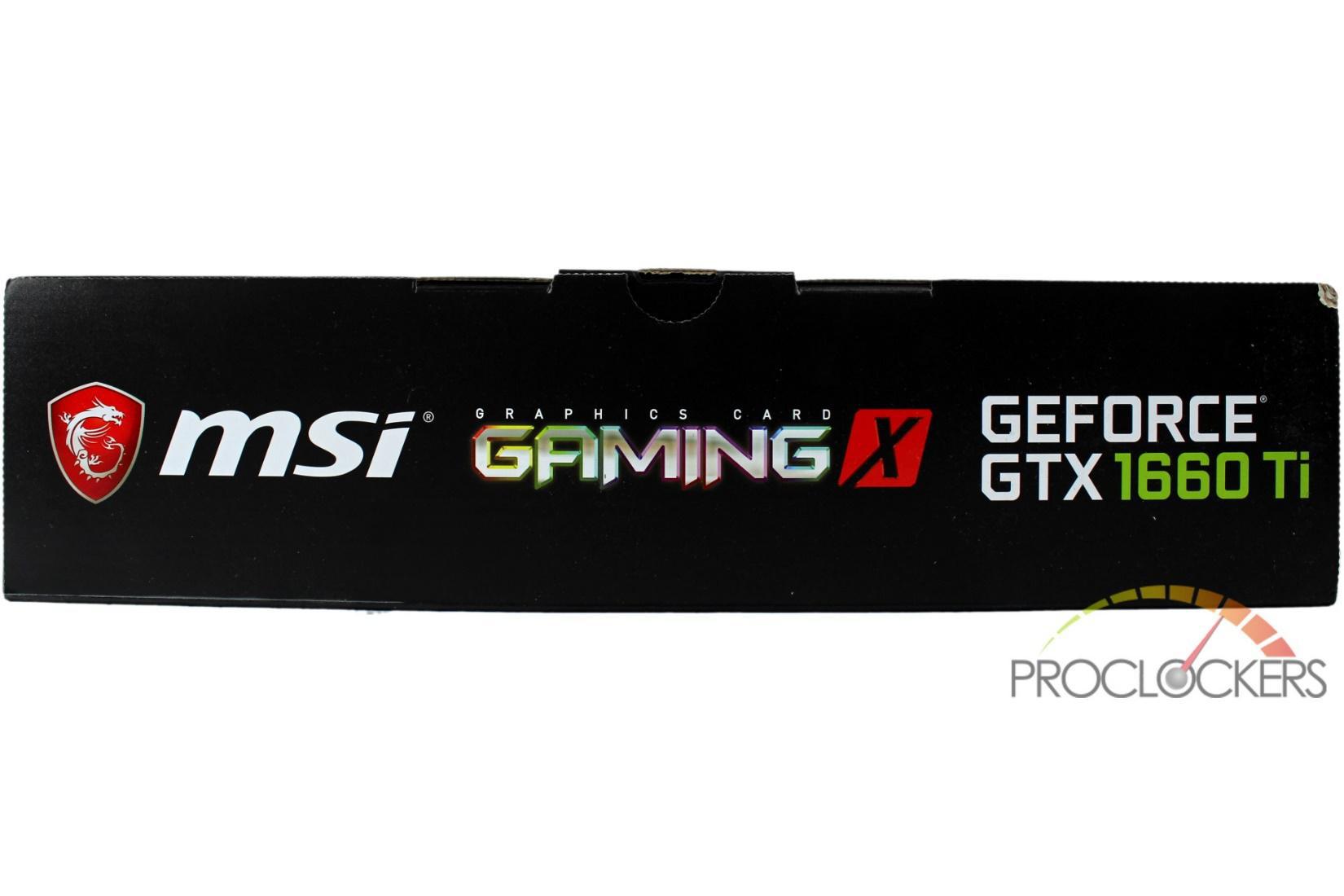 The top of the box has the Nvidia series and MSI logos on the sides, the textured Armor logo in the center is a nice touch.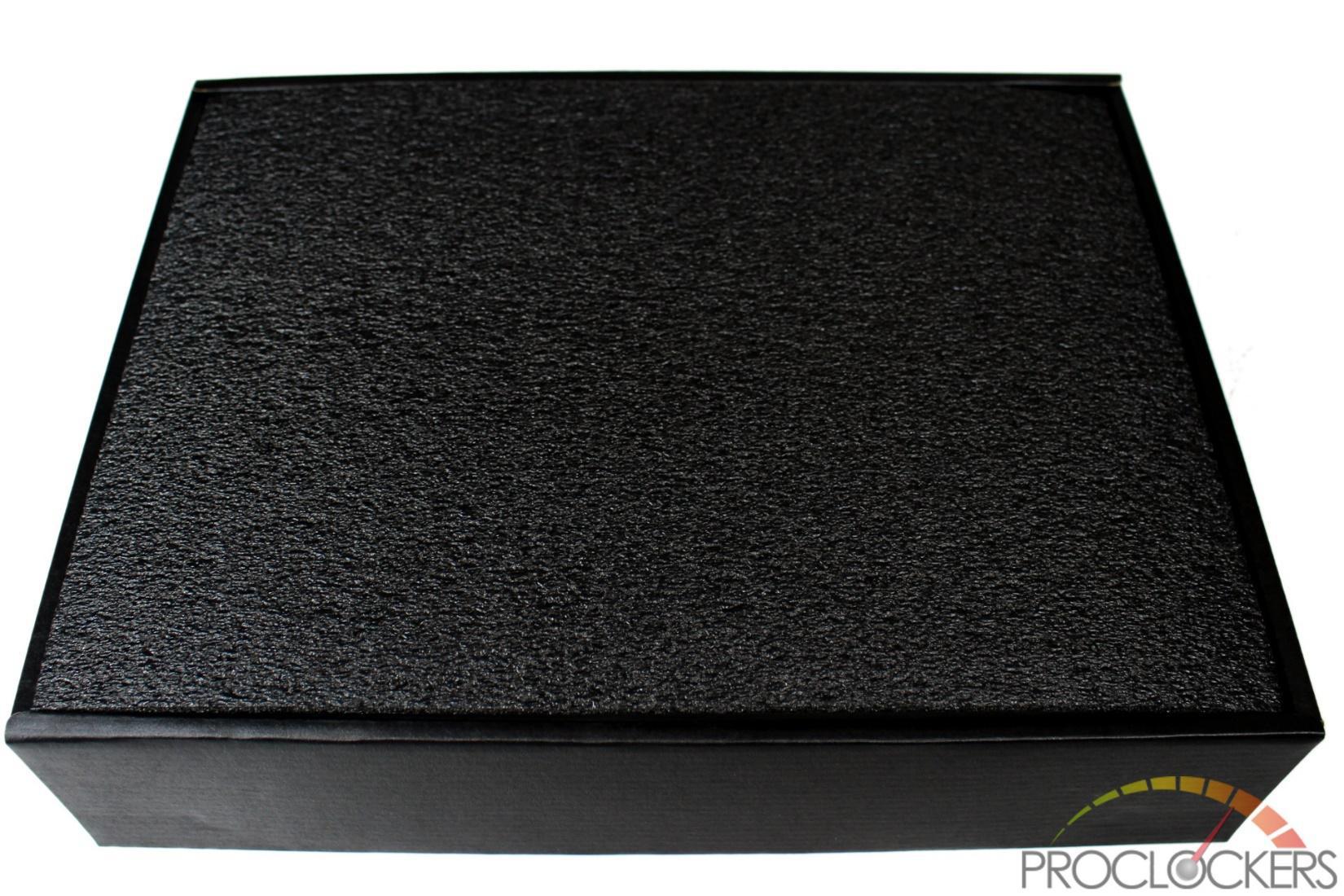 Once you remove the colorful jacket, you are met with a cardboard tray with everything inside. A foam cover protects the top.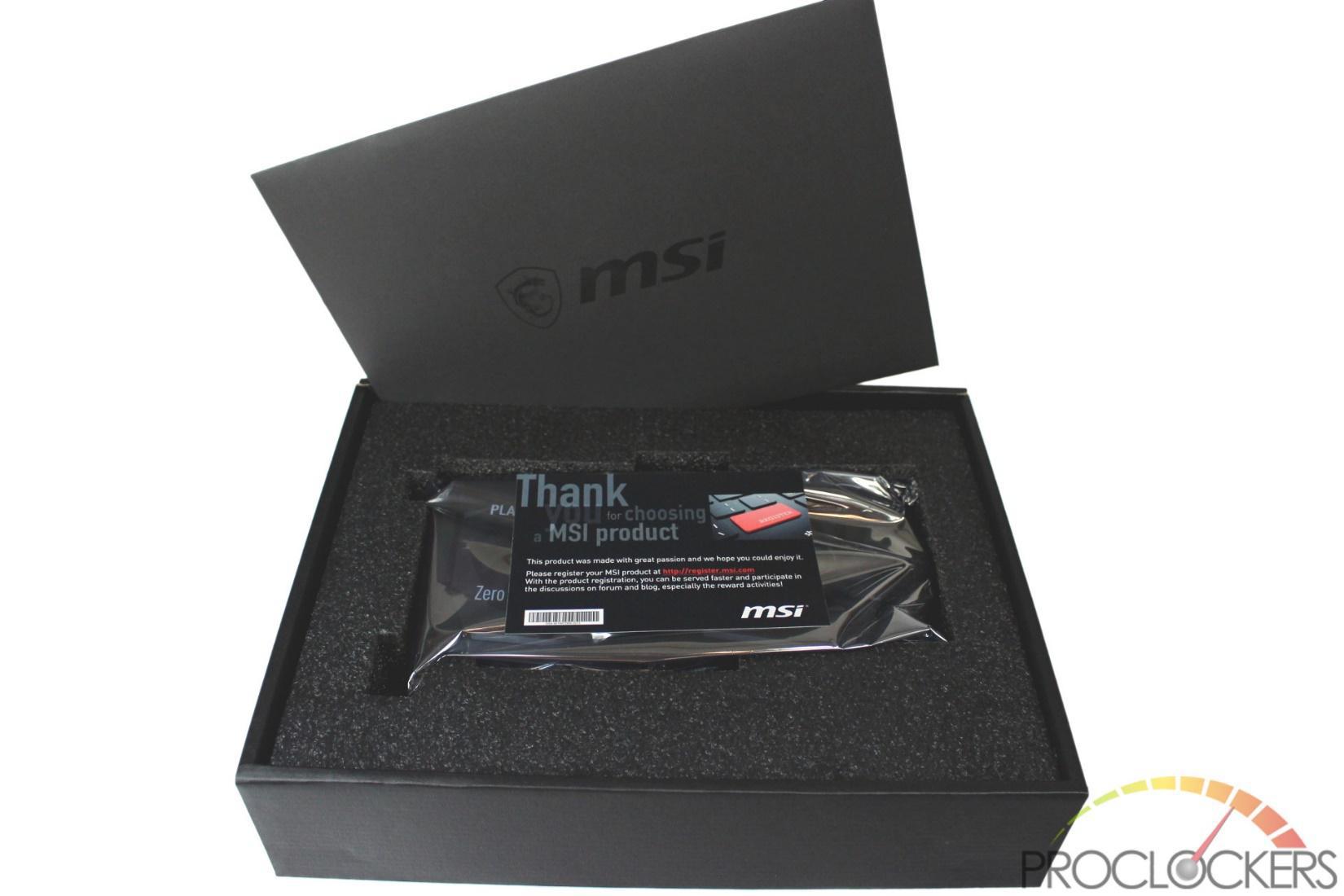 A black envelope holds all of the paperwork except a Thank-you card from MSI.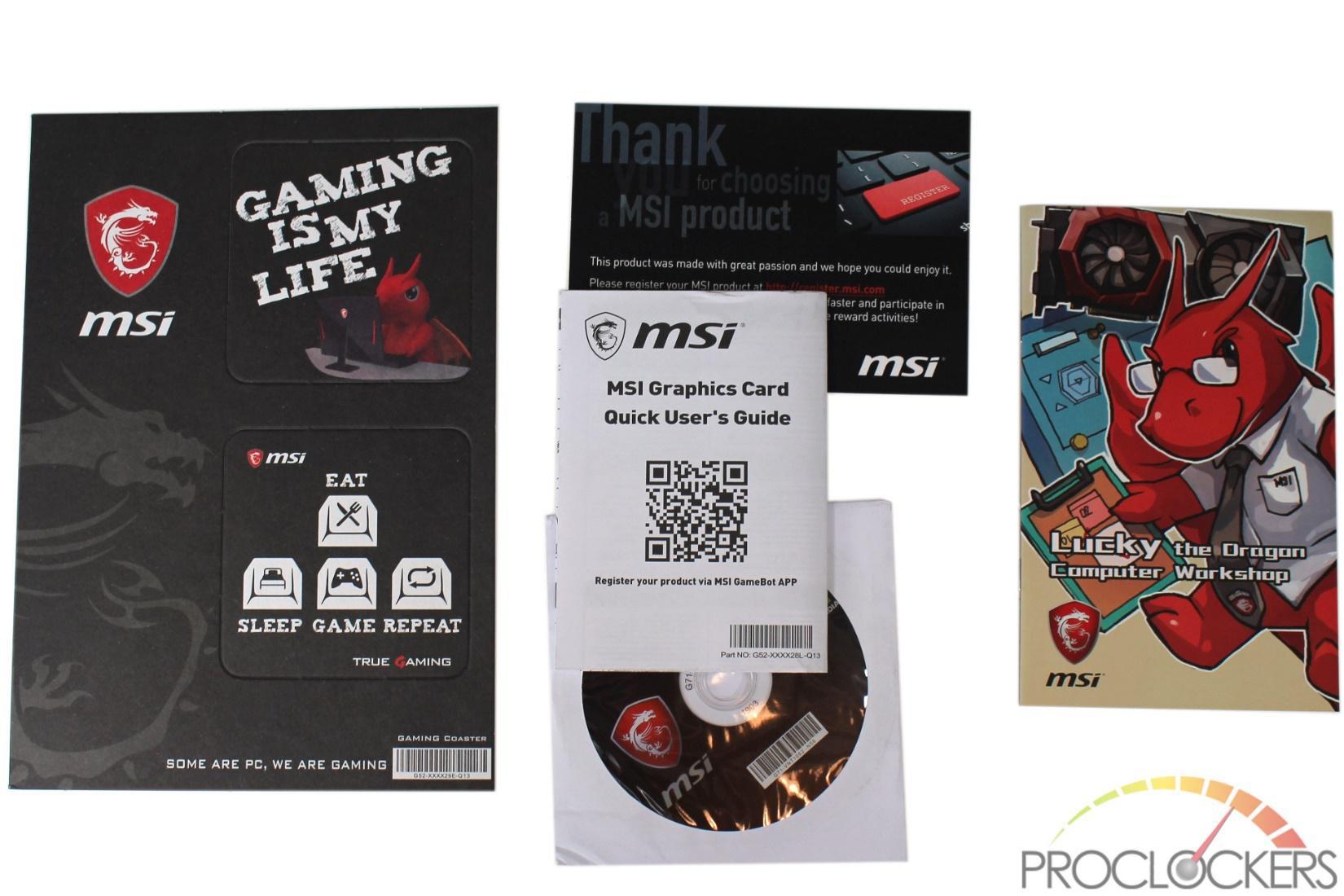 Inside the folder is a large collection of goodies including a driver and software disk, a Quick Users Guide, an MSI comic book, and some MSI coasters.
A Closer Look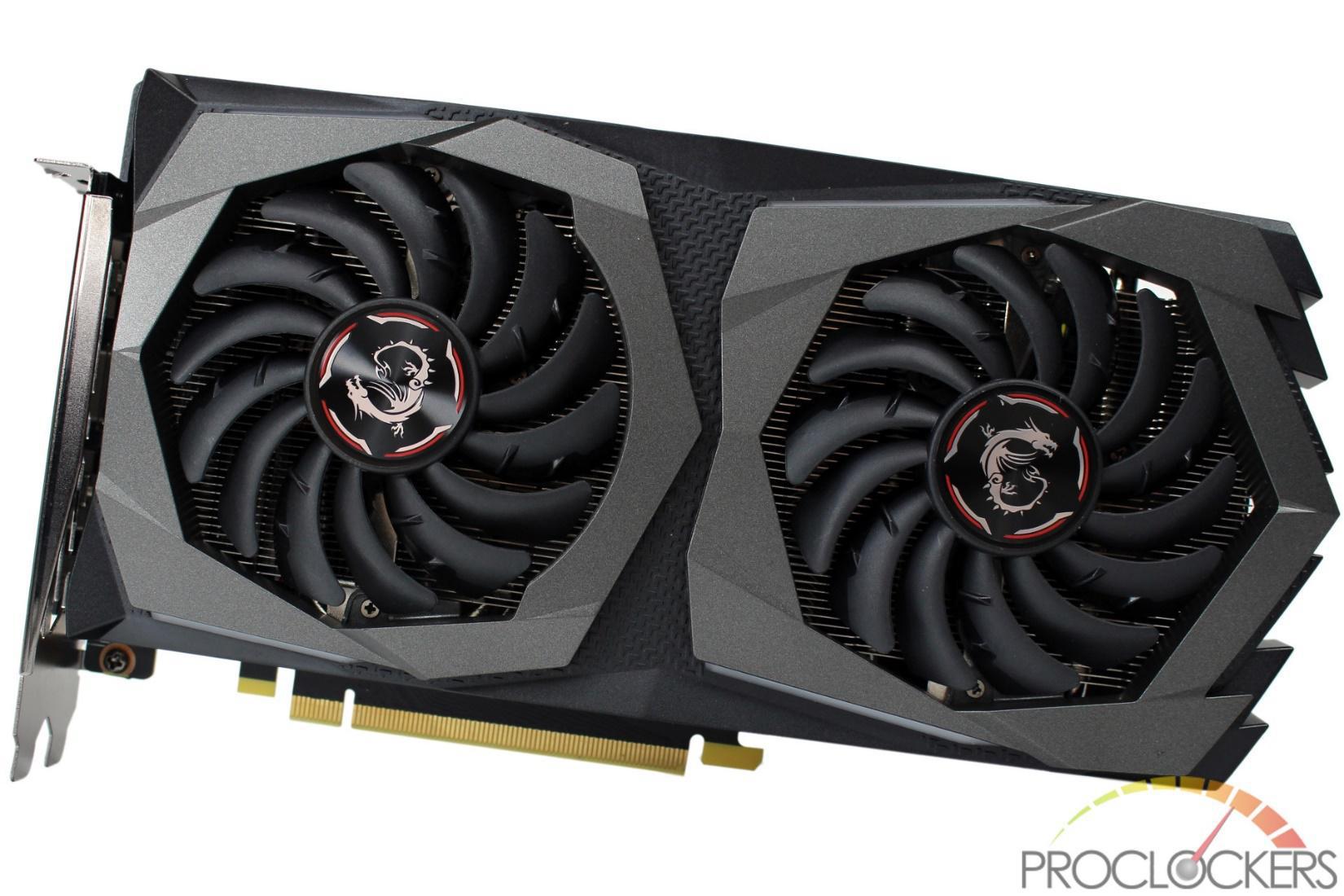 MSI's GTX 1660 Ti Gaming X 6G features twin TORX 3.0 fans with grey accents around the heatsink assembly.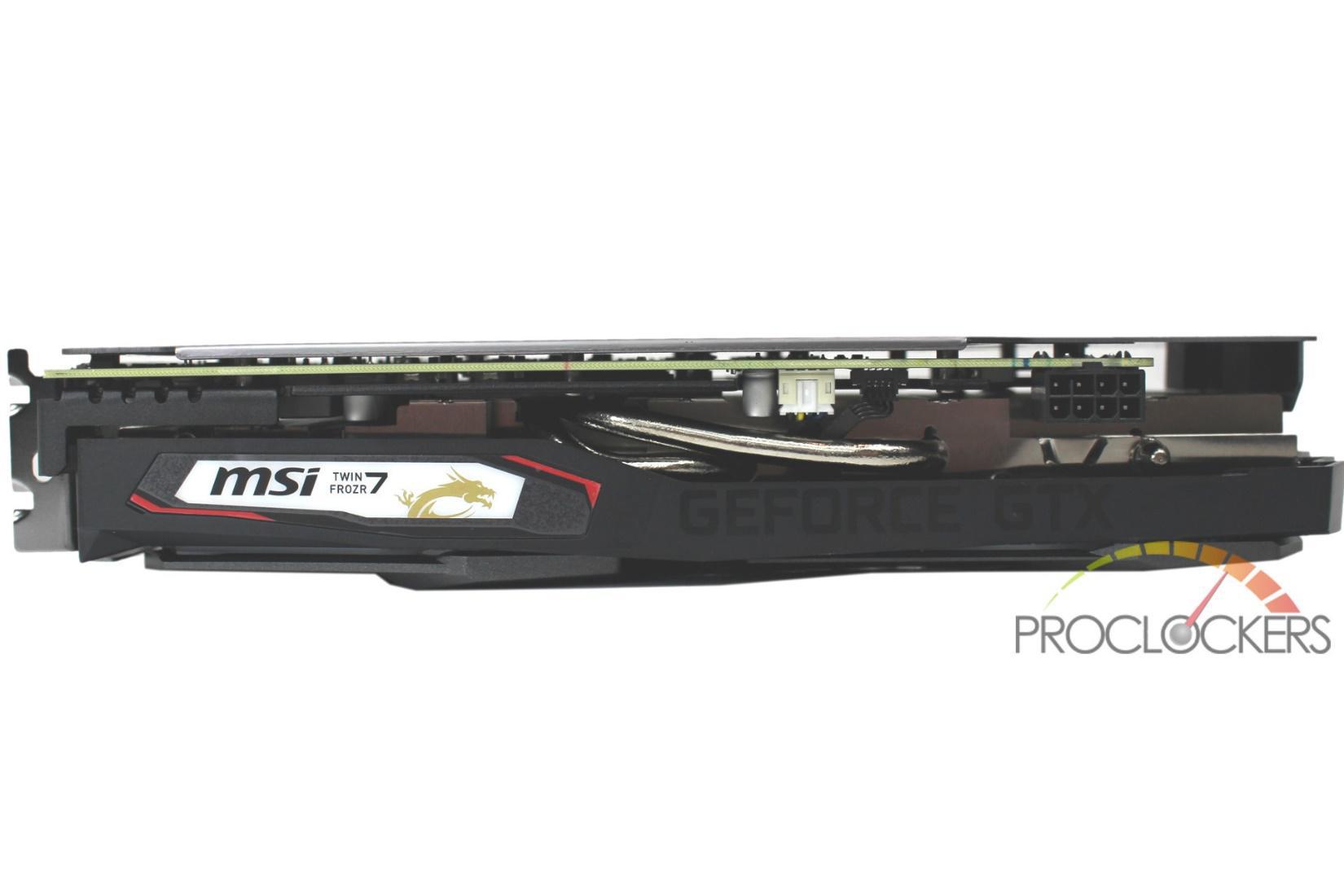 The card extends slightly beyond the standard 2-slot thickness as has been common with nearly all Turing cards so far.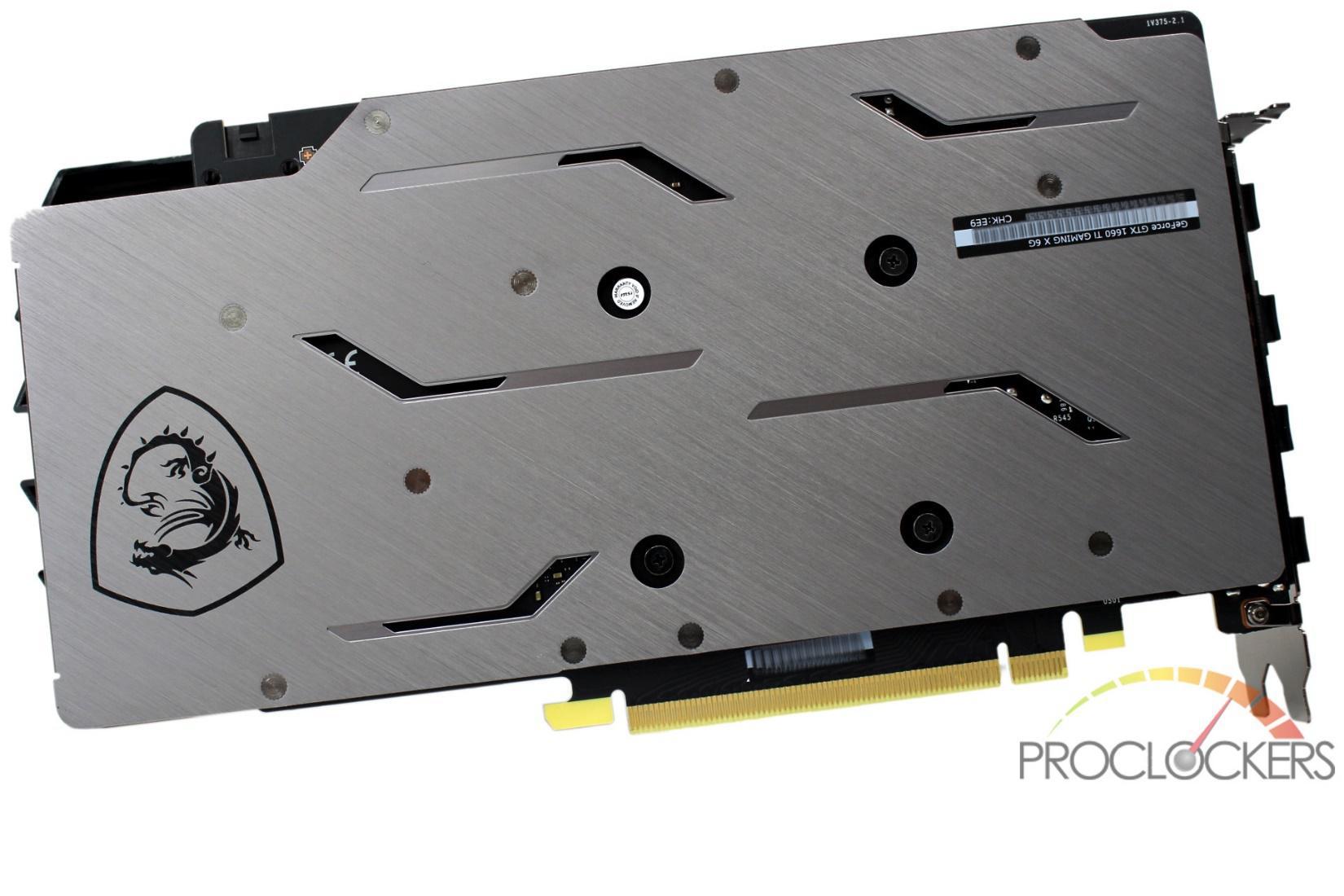 The full cover backplate has the Dragon logo in black more subtle cutout accents. The back plate is also functional and contributes to cooling around the GPU die and memory.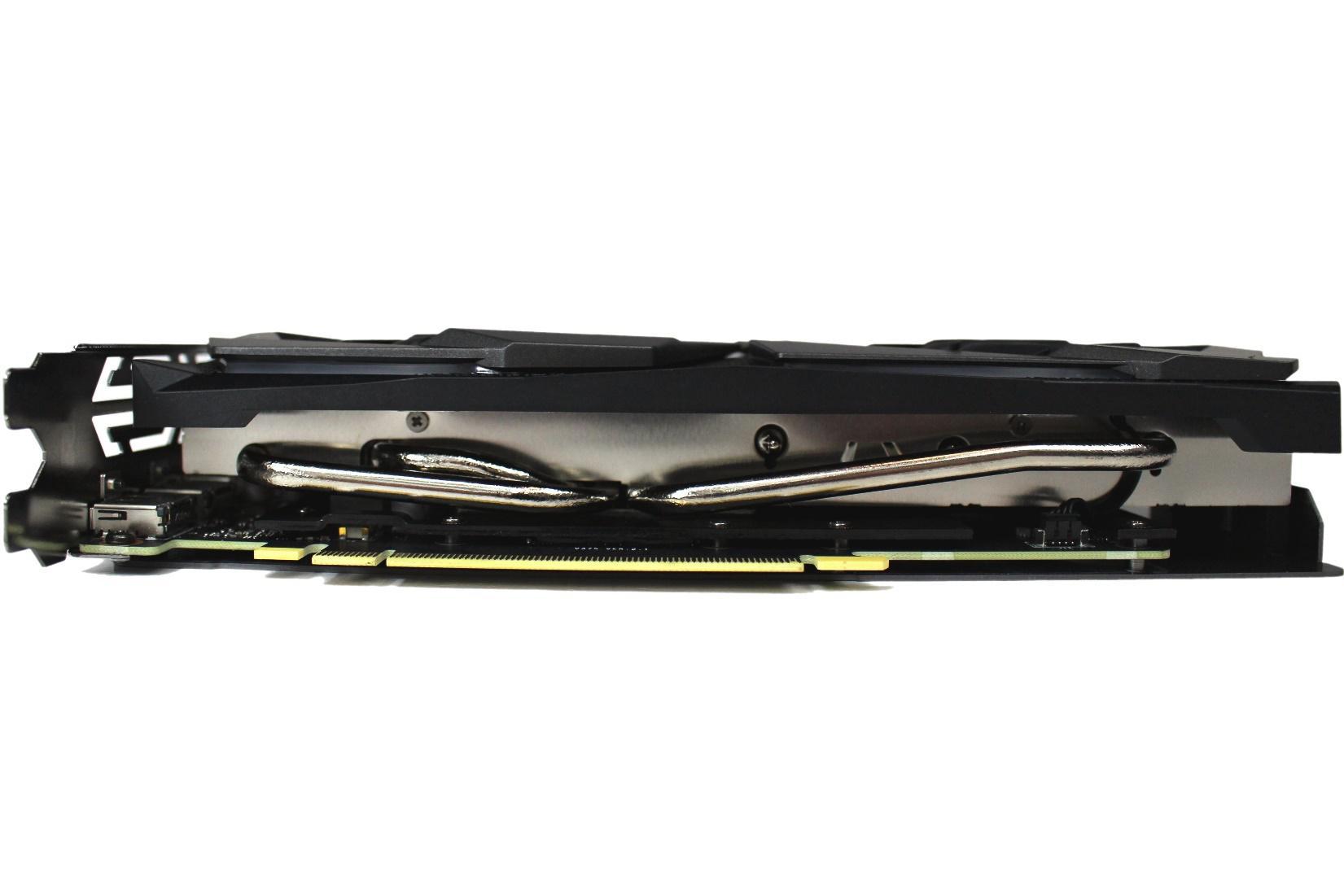 On the business side of the card, there isn't too much to see beyond the PCIe X16 connector. You can see more of the heat pipe system.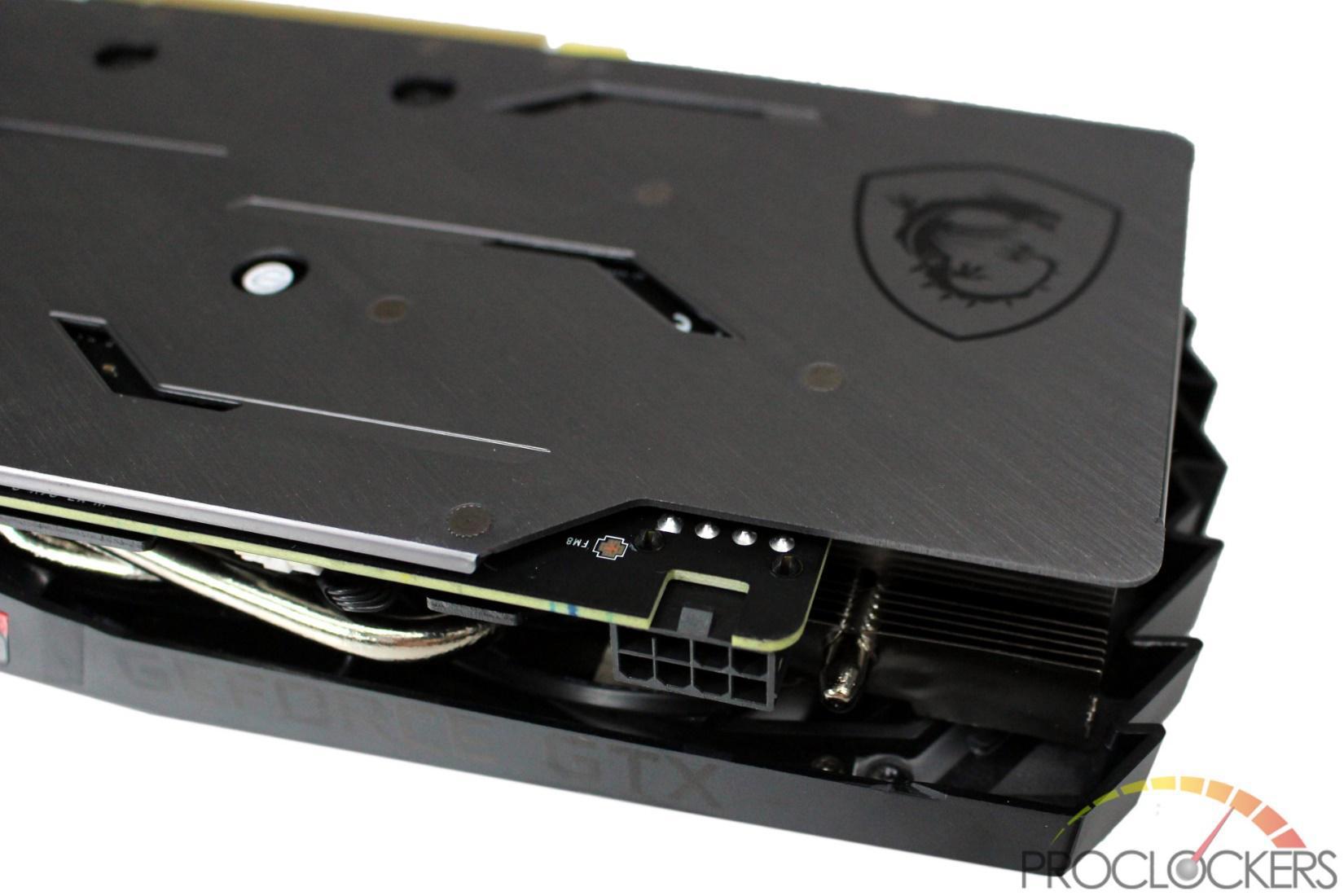 Power comes in on a single 8-Pin connection, providing 225W total to the card with the PCIe slot power budget.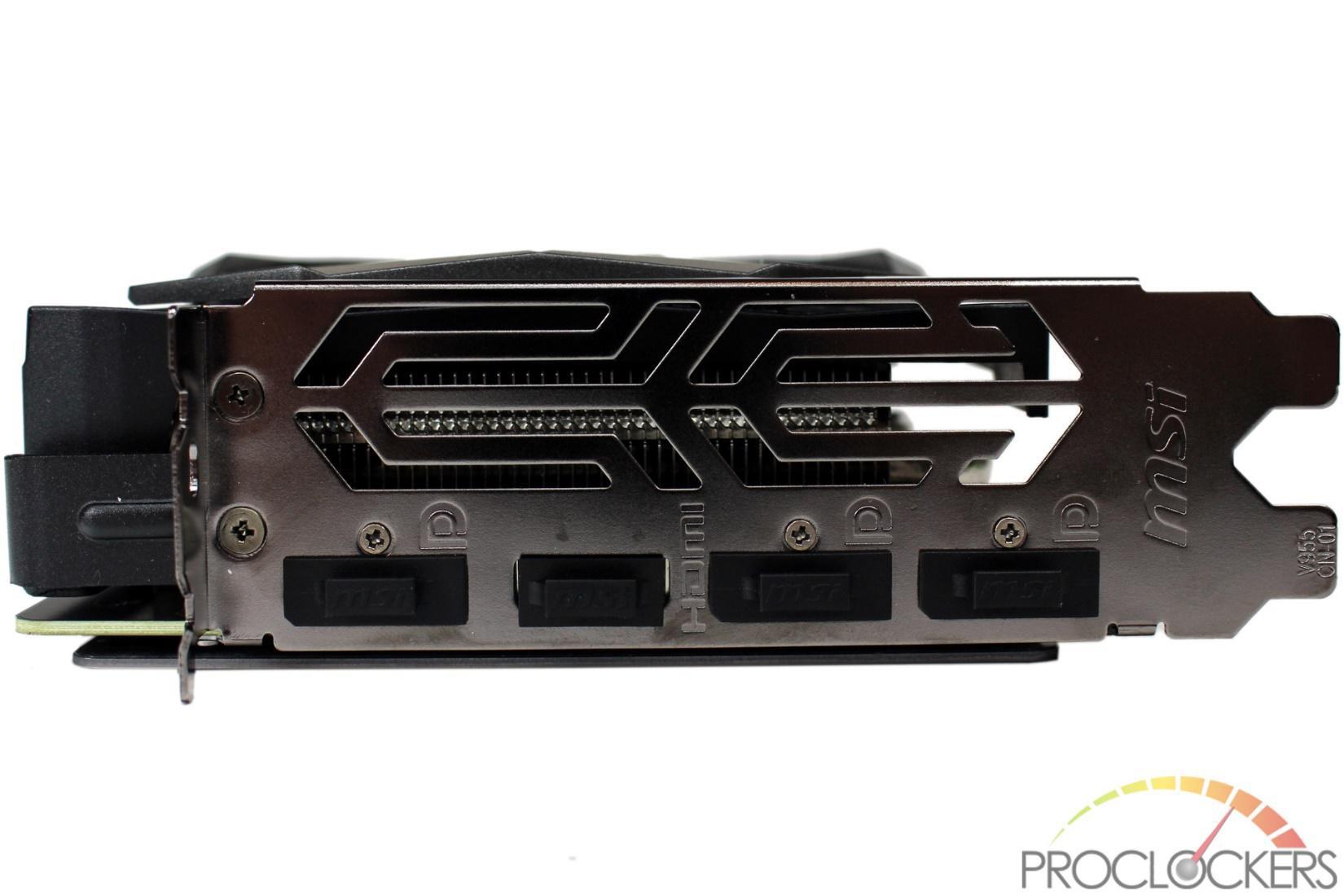 MSI ships the card with all of the connectors capped with rubber plugs. Notice how much the larger the custom PCB is and how much it extends beyond the edge of the rear bracket. Keep that in mind in smaller cases.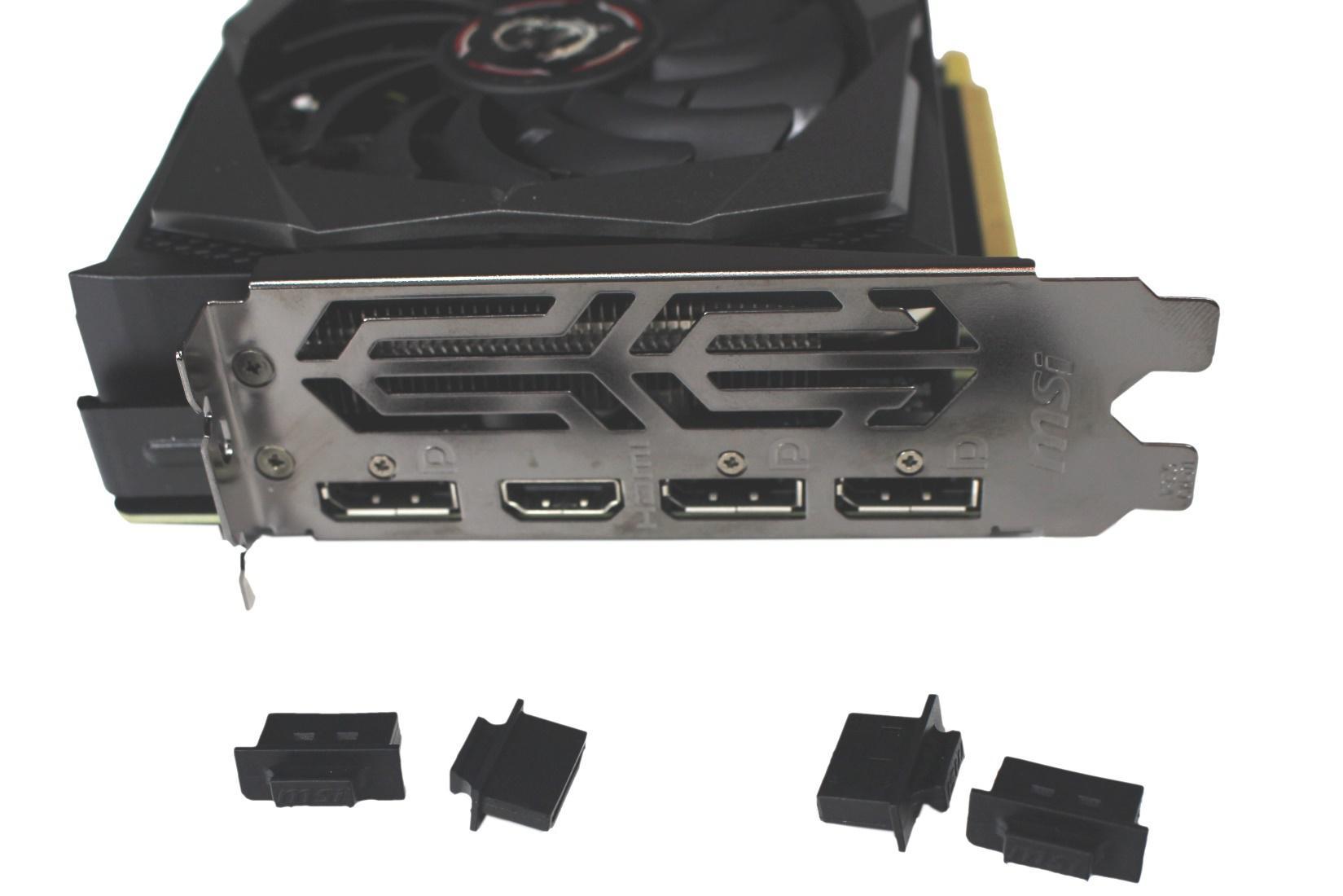 With the port plugs removed, we see three Display Port 1.4 connections, a single HDMI 2.0b.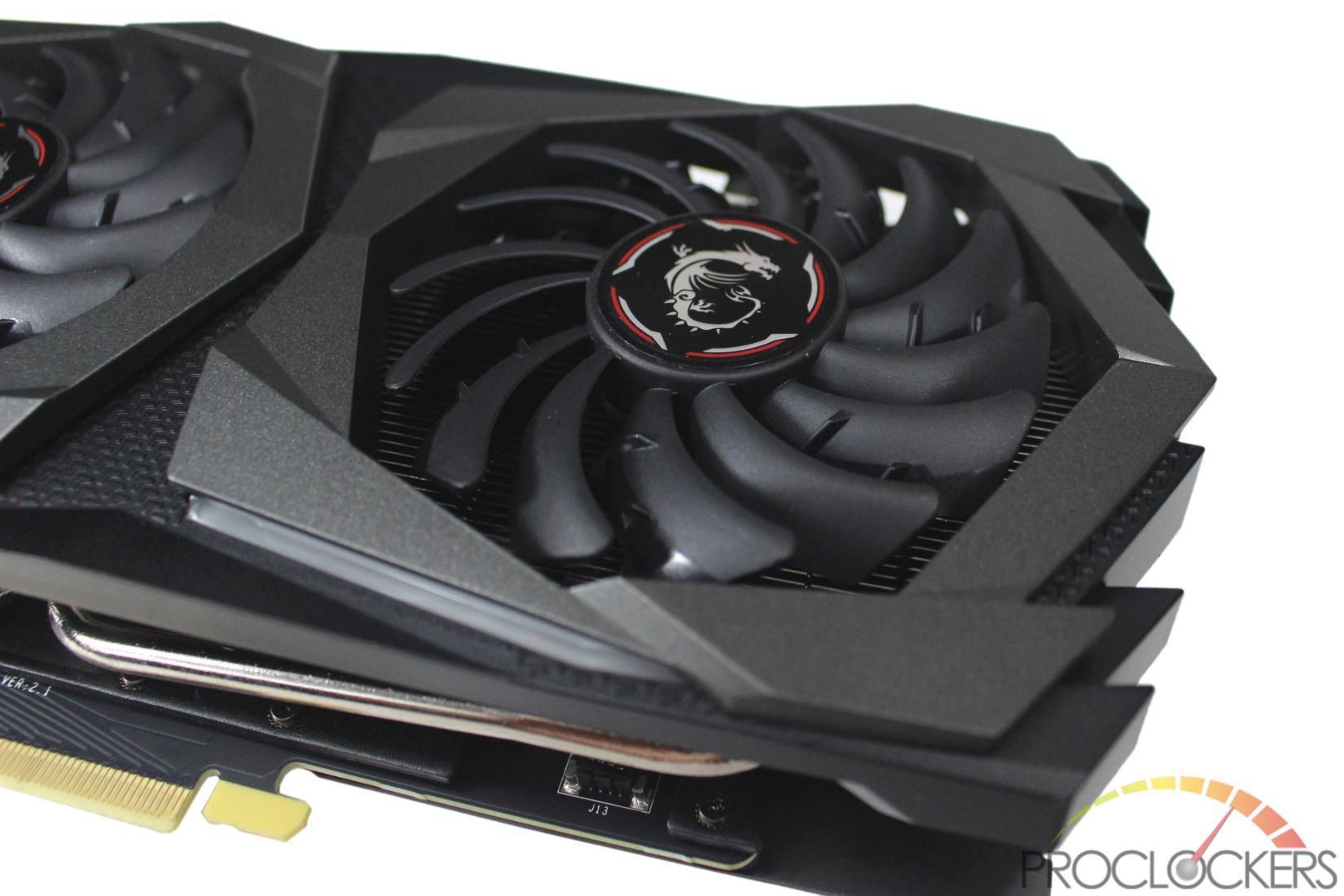 The twin Torx 3.0 fans look great and feature an MSI dragon logo in the center of each. I have to thank MSI here for always getting these logo's centered, it's a personal peeve when the sticker in the middle of the hub isn't centered and wobbles around when the fan is running.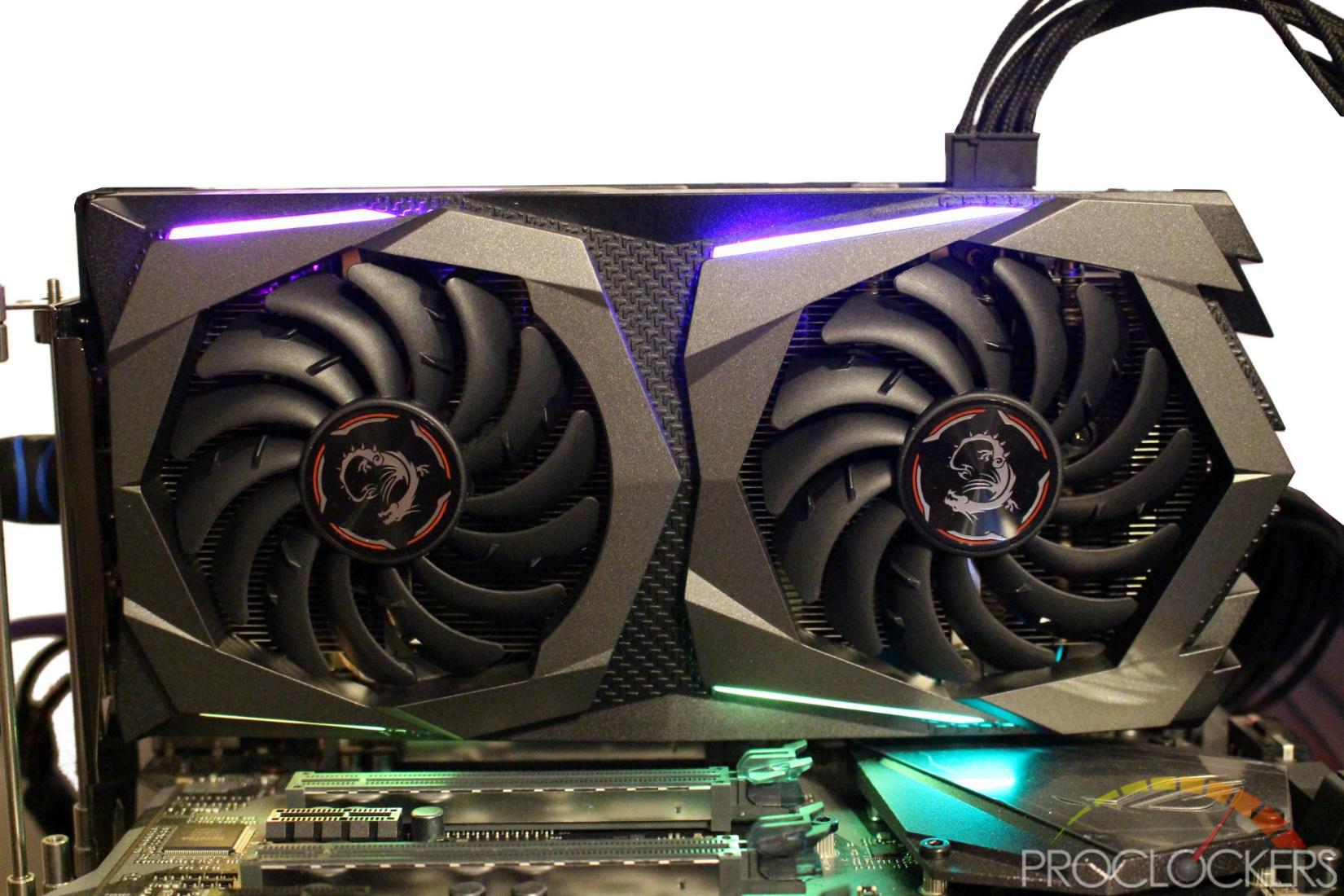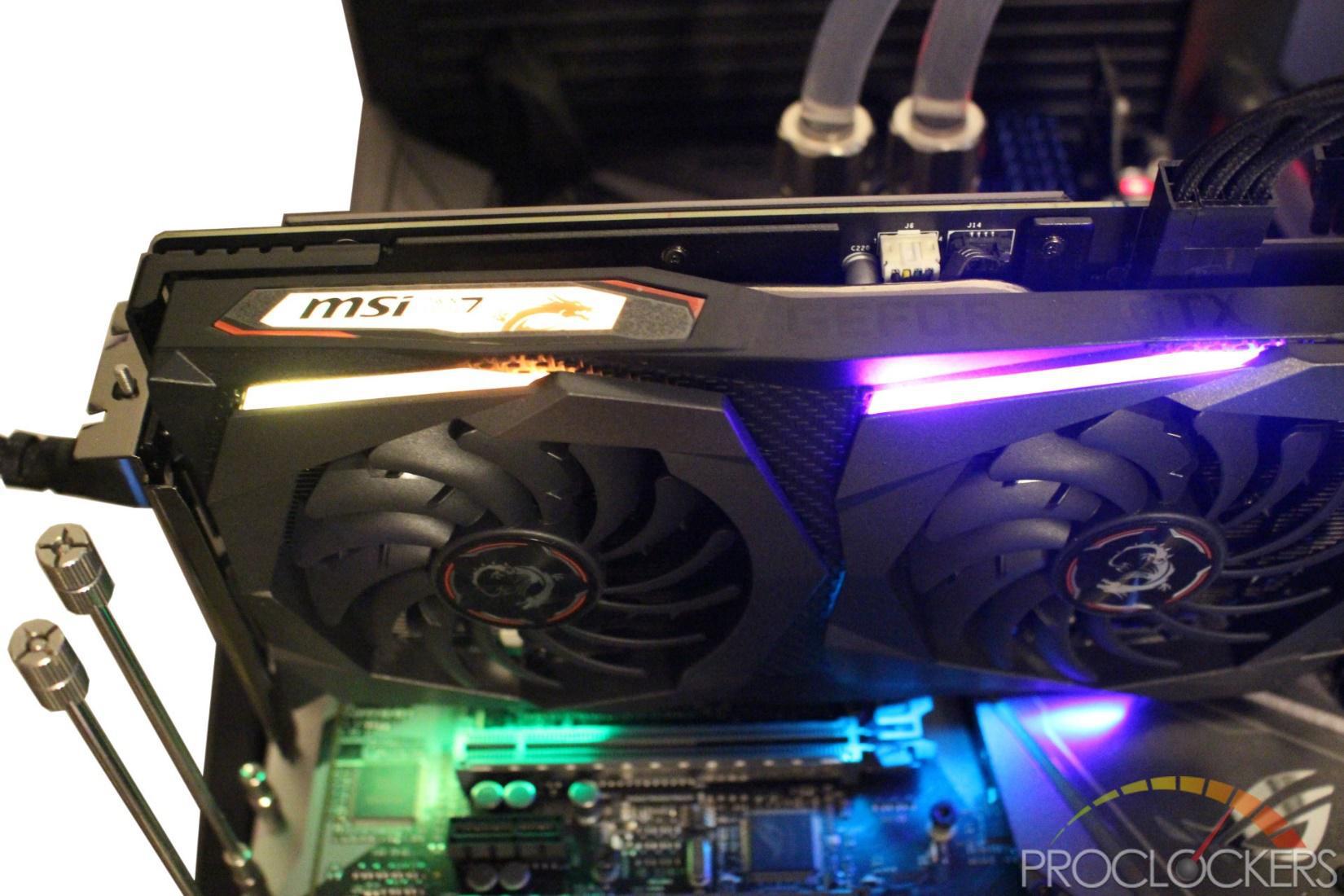 Everyone loves RGB, right?
System Configuration & Software
CPU:  Intel Core i7-8700K
GPU: MSI GeForce GTX 1660Ti Gaming X
Mobo: ASUS ROG Maximus XI Apex
Ram: 16GB G.Skill TridentZ RGB 3200MHz C16
SSD: Toshiba OCZ RC400 480GB
Chassis: Streacom Open BenchTable
OS: Microsoft Windows 10 Professional
All testing was performed at stock settings with the exception of system memory that had its XMP profile enabled.
MSI Afterburner
MSI Afterburner is the world's most recognized and widely used graphics card overclocking utility which gives you full control of your graphics cards. It also provides an incredibly detailed overview of your hardware and comes with some additional features such as customizing fan profiles, benchmarking and video recording. MSI Afterburner is available completely free of charge and can be used with graphics cards from all brands.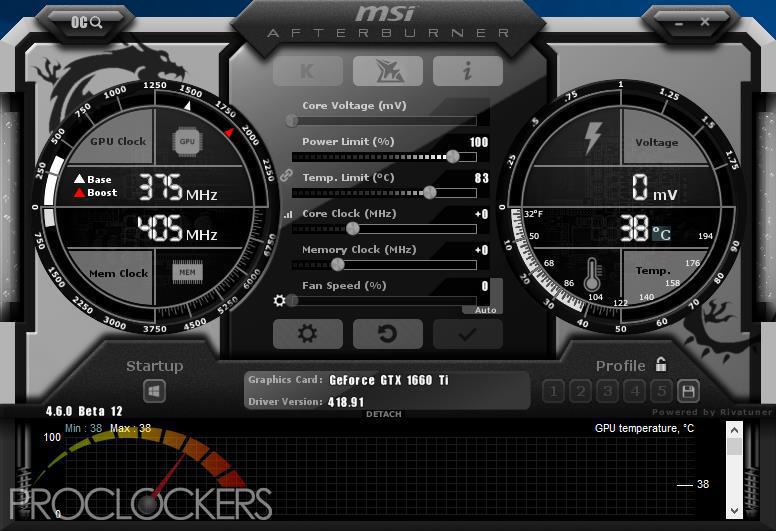 MSI Dragon Center
MSI's latest software utility rolls the entire suite of tools up into one seamless one-stop-shop for total system control. Features include:
Optimize game settings and enjoy a high-quality gaming experience.
System performance tuning, you can choose overclock or silent.
Monitor system information.
Adjust the color of the screen display and enjoy better visual effects.
Register your MSI products.
Control the LED light effects and synchronize effects of your devices.
Manage network connection settings.
Use utilities to control special features.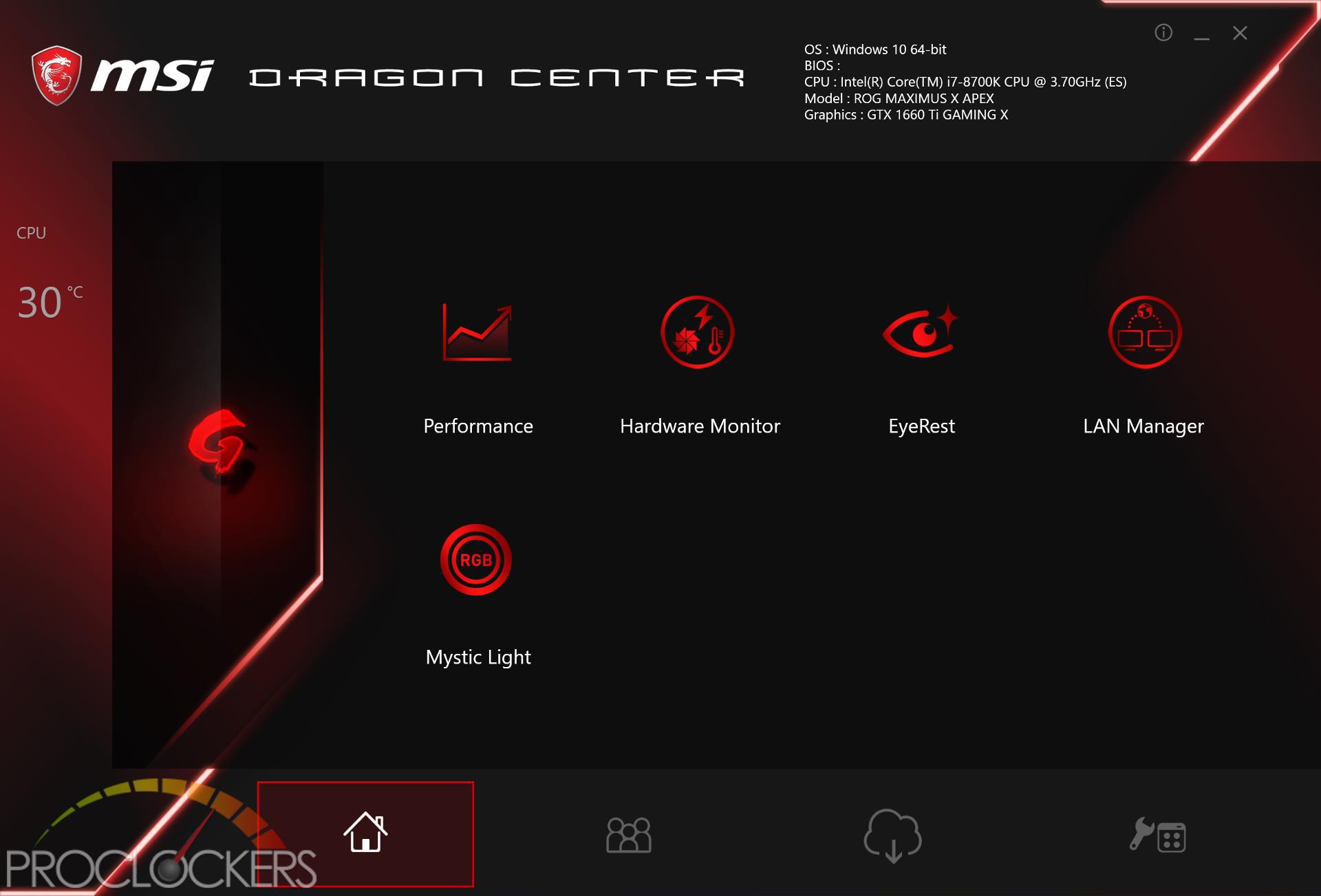 MSI Dragon Center rolls nearly all of the previous separate software packages up into one neat interface.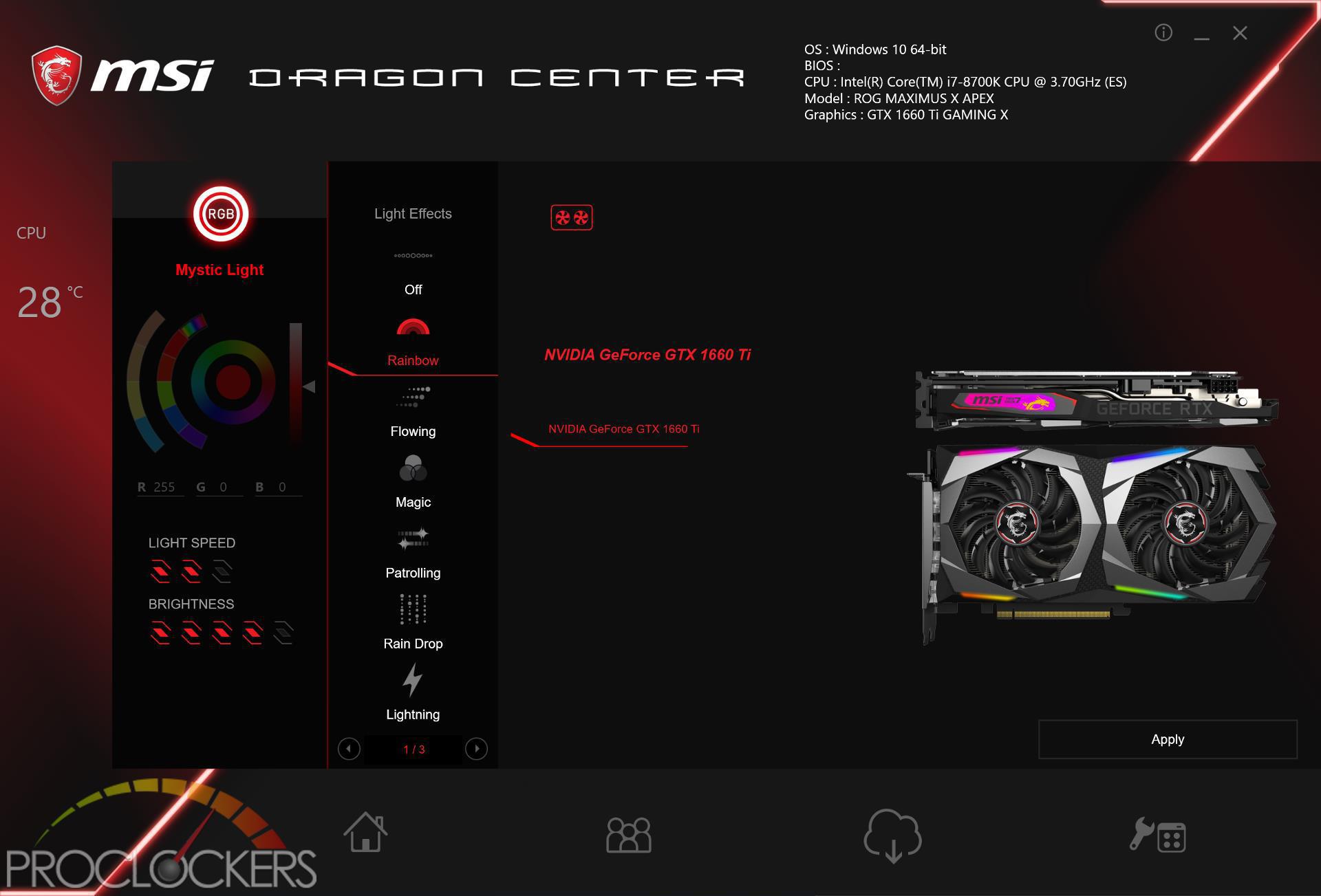 You get access to all of the lighting controls formerly found in the mystic light app.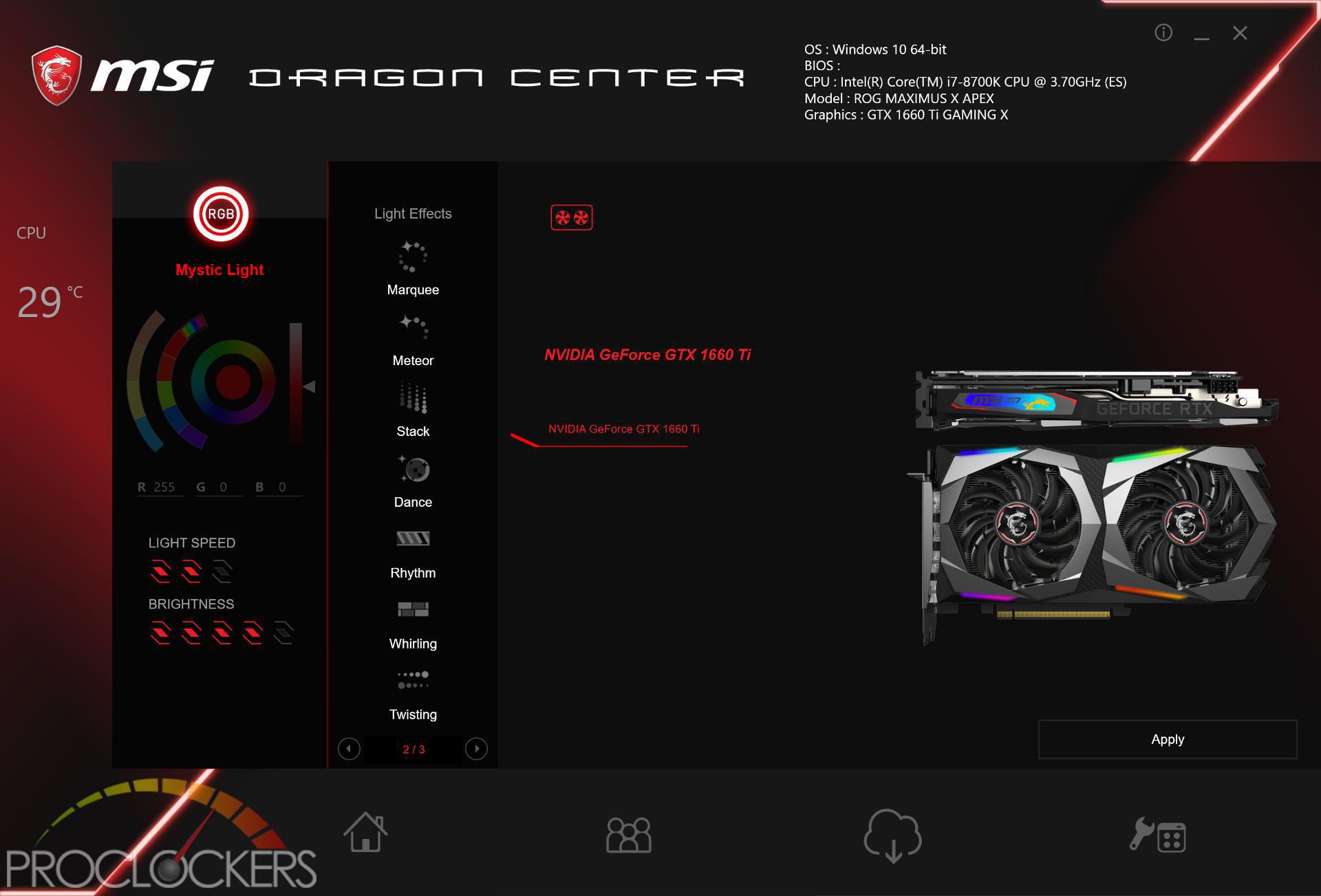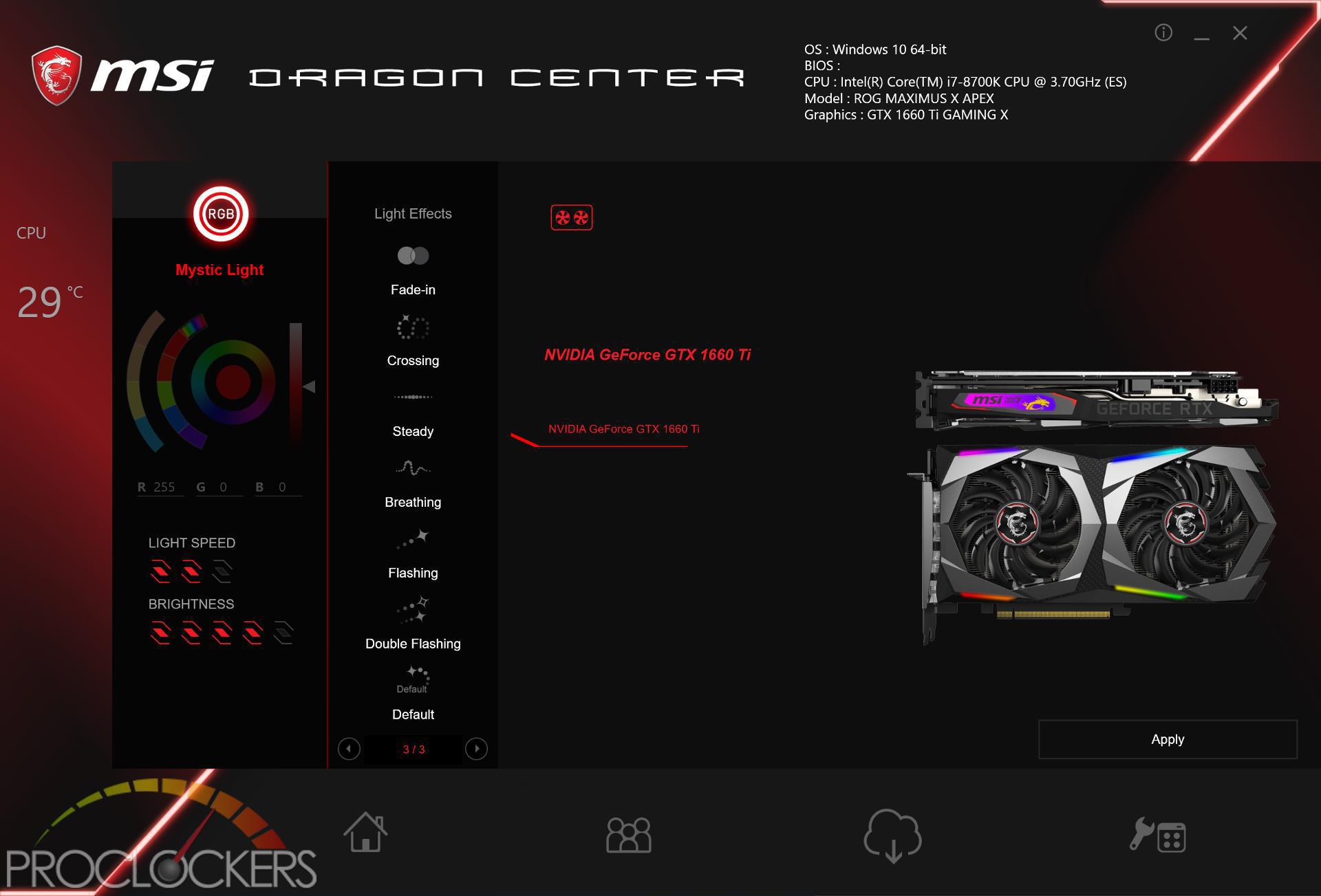 And just as many if not more effects, both static, dynamic and reactive.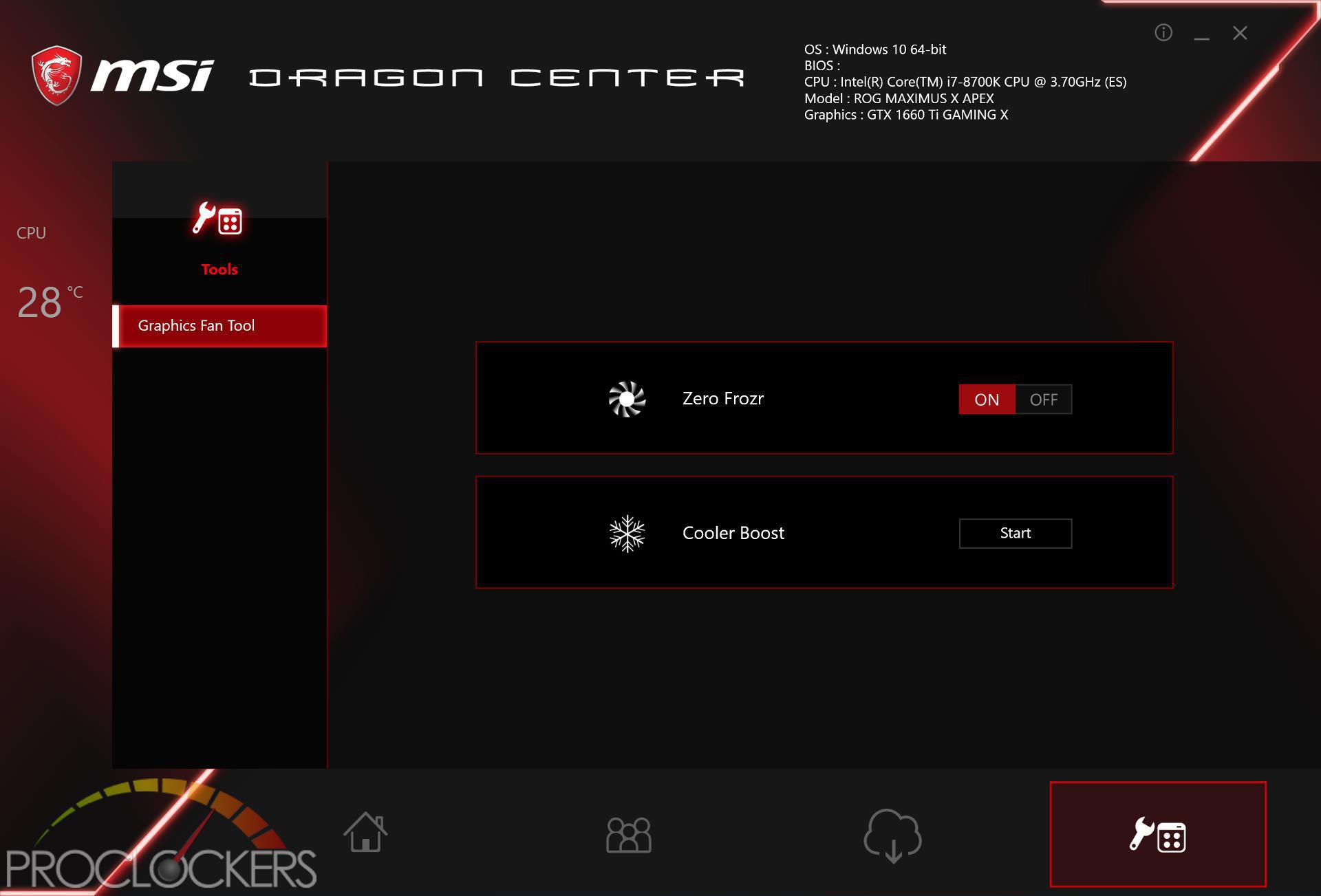 You can turn the Zero Frozr mode off and on, or even bump the fan speeds a little for even more cooling.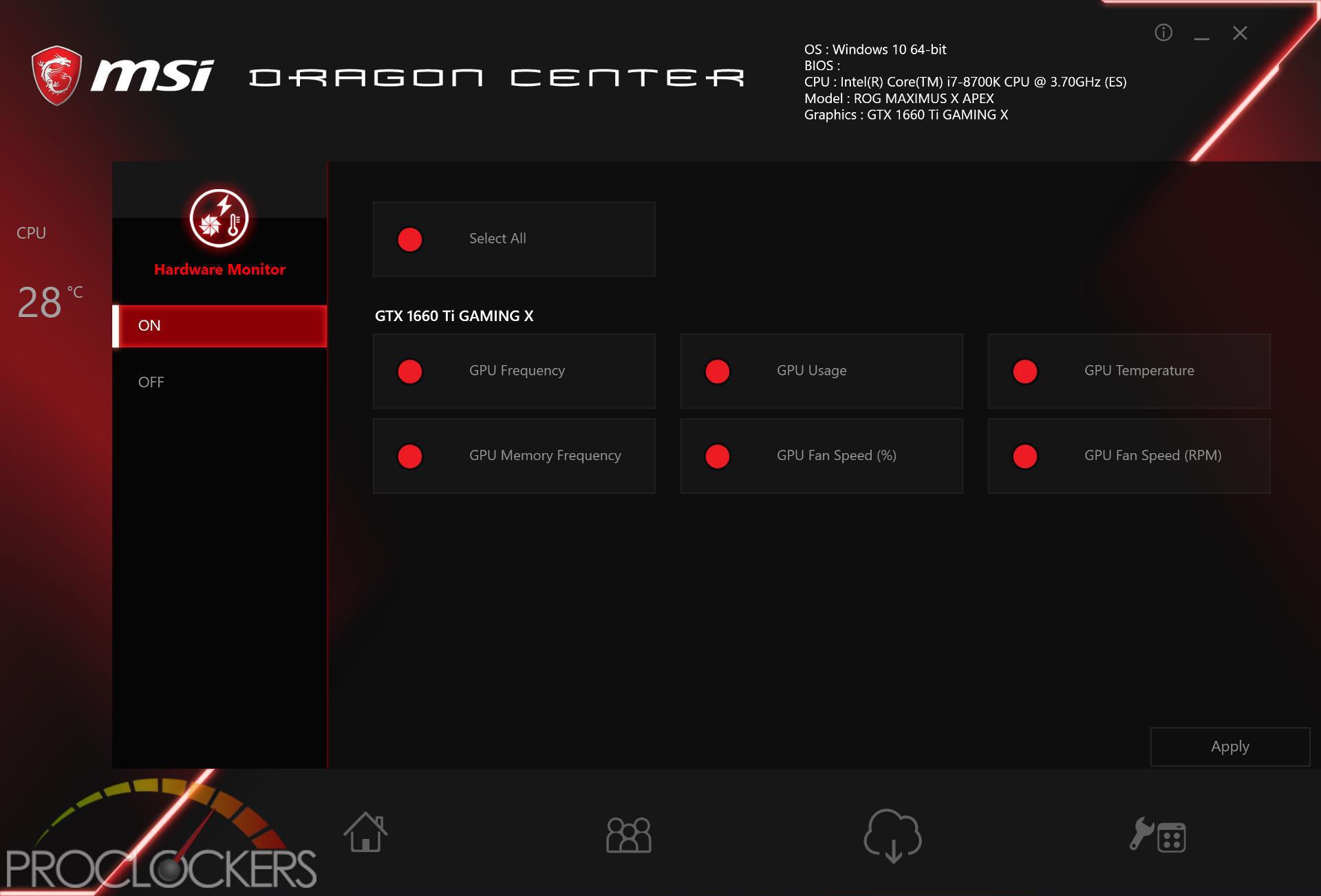 You can enable a hardware monitor to keep tabs on your GPU.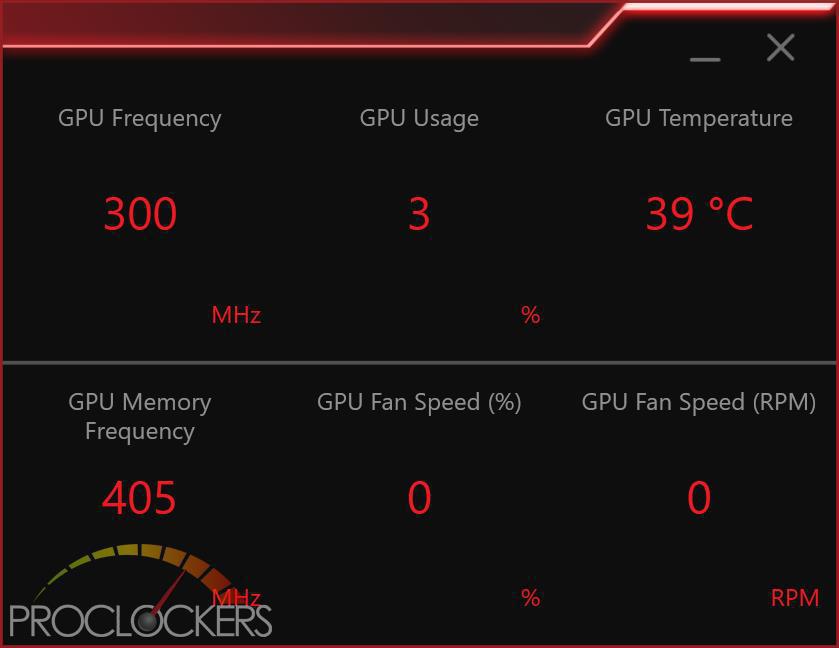 This is quite handy for benchmarking.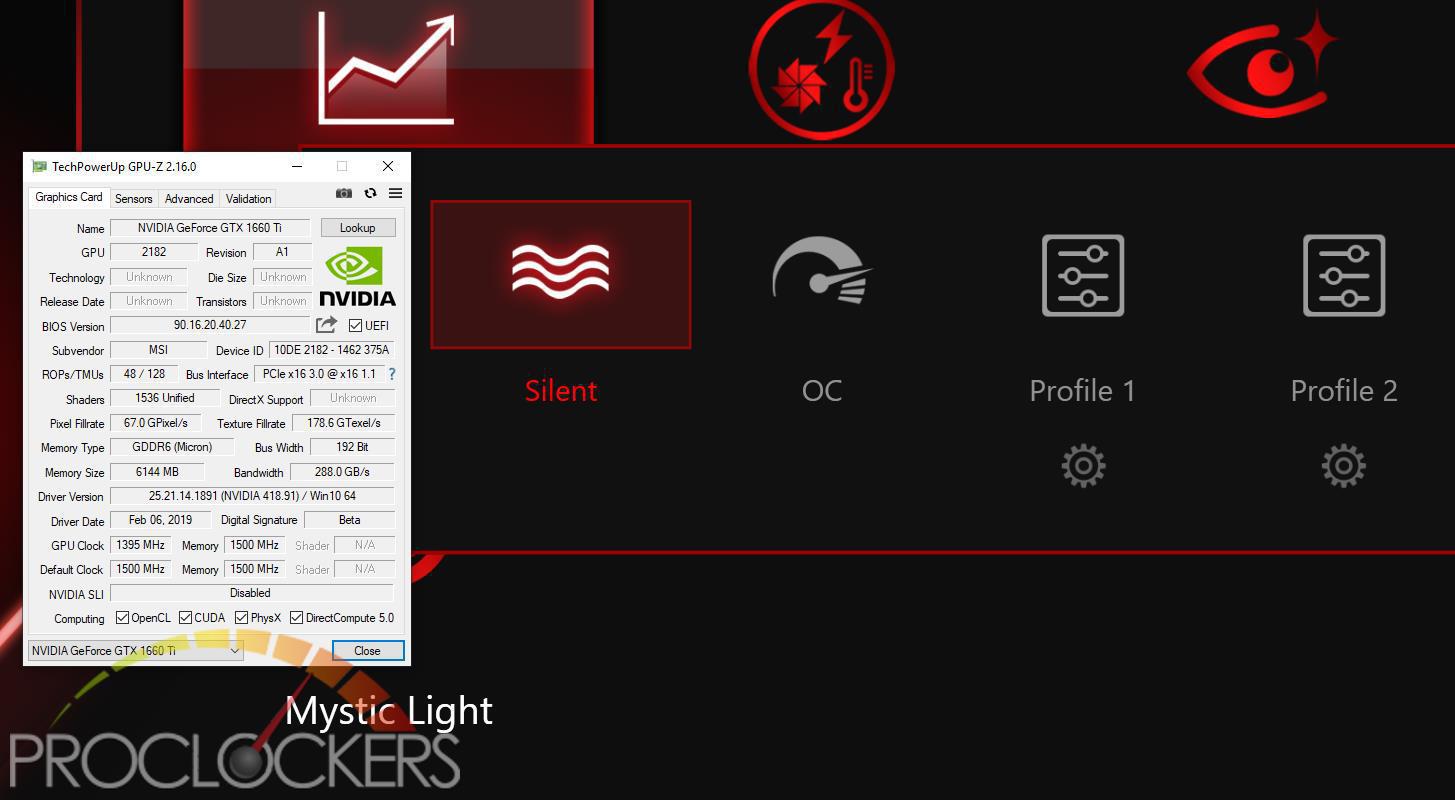 You can switch profiles, and even do some basic overclocking. More advanced OC will require Afterburner. The Silent profile here lowers the base clock down to 1395 MHz.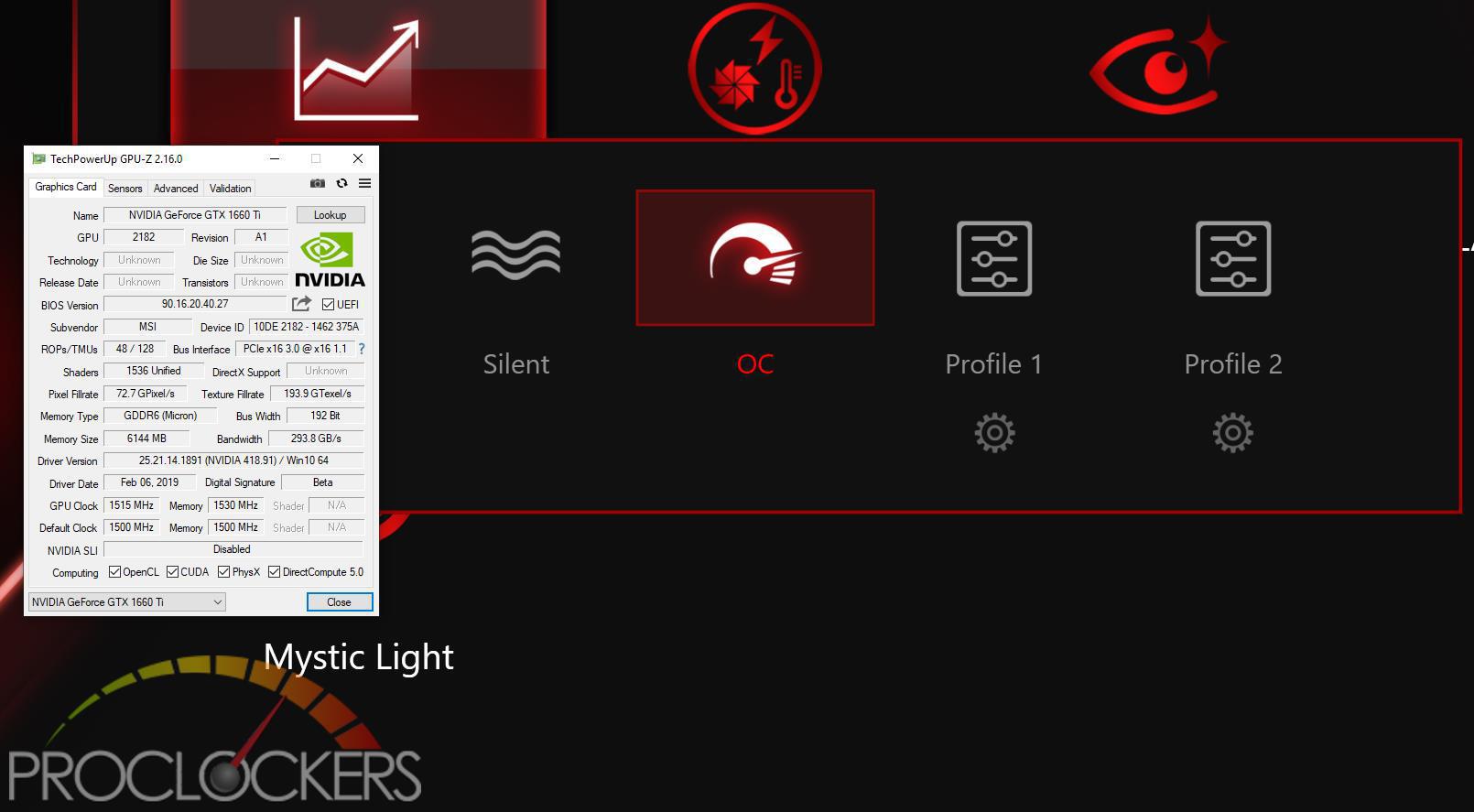 The OC Profile takes it up to 1515 Mhz.
Synthetic Testing
Testing was performed at stock settings with the exception of system memory had its XMP profile applied. The ASUS ROG Strix GTX 1660TI was left with its default 'Gaming Profile' enabled. 
Futuremark 3DMark
3DMark includes everything you need to benchmark your PC and mobile devices in one app. Whether you're gaming on a smartphone, tablet, notebook, or a desktop gaming PC, 3DMark includes a benchmark designed specifically for your hardware.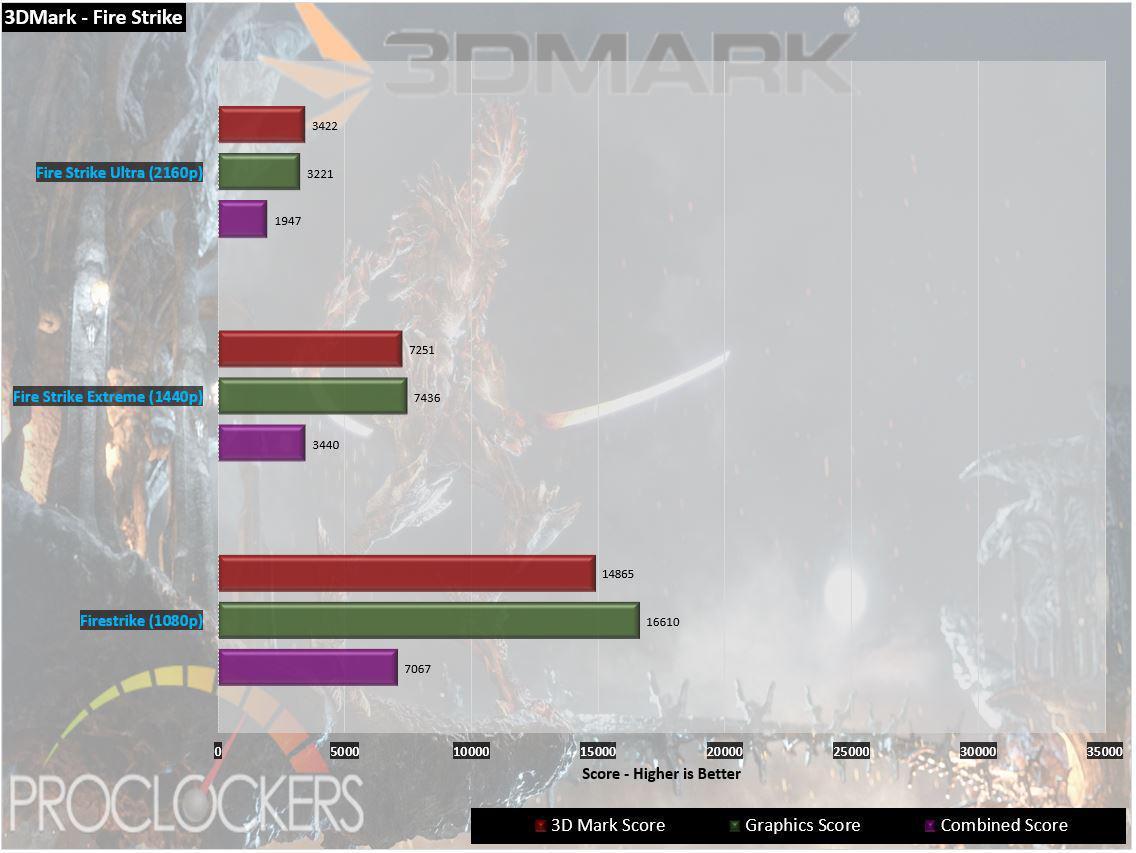 Firestrike shows the ASUS ROG Strix GTX 1660Ti OC showing some serious performance out of the gate in the 1080p and even the 1440p 'Extreme' tests.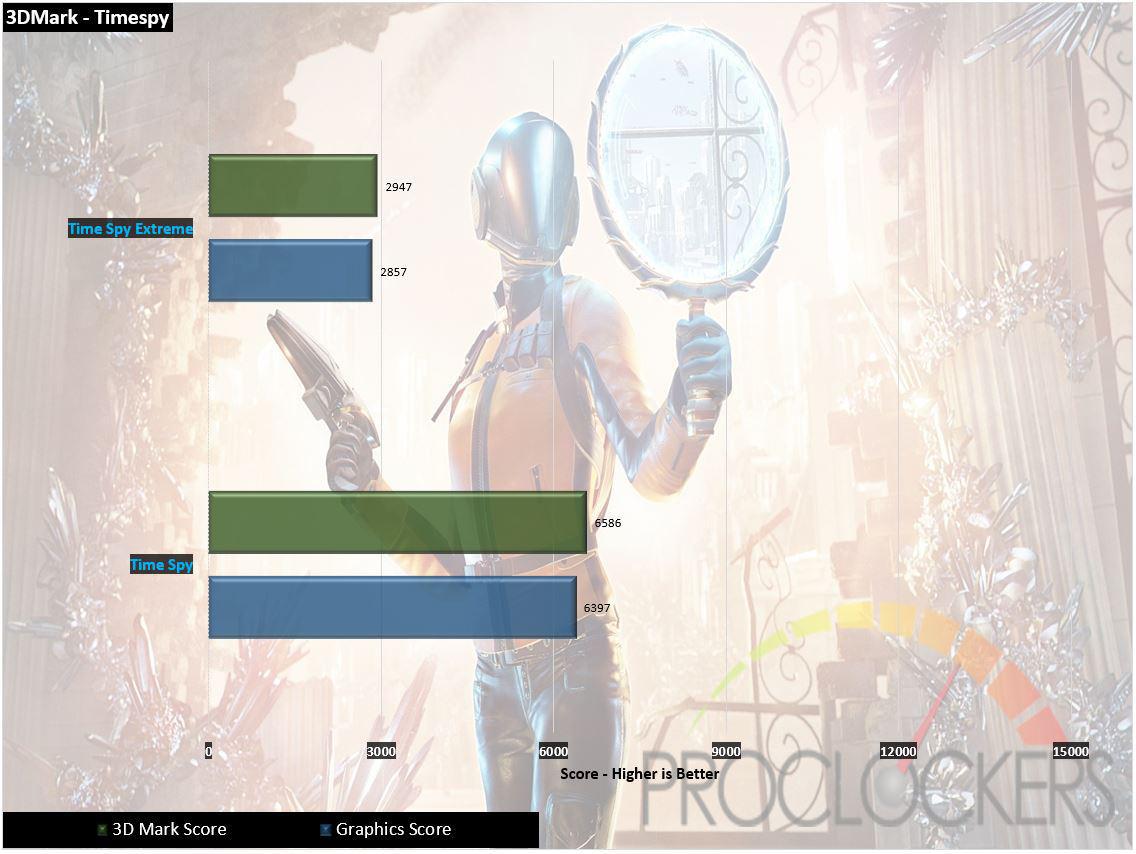 Timespy starts with a 1440p test and manages a playable ~38 FPS, but again the 4K based Extreme test struggles at around 17 FPS. For a card targeted at the 1080p crowd, this really isn't bad at all.
Futuremark VRMark
The performance requirements for VR games are much higher than for typical PC games. So if you're thinking about buying an HTC Vive or an Oculus Rift, wouldn't you like to know that your PC is ready for VR?
VRMark includes three VR benchmark tests that run on your monitor, no headset required, or on a connected HMD. At the end of each test, you'll see whether your PC is VR ready, and if not, how far it falls short.
Orange Room Test – The Orange Room benchmark shows the impressive level of detail that can be achieved on a PC that meets the recommended hardware requirements for the HTC Vive and Oculus Rift. If your PC passes this test, it's ready for the two most popular VR systems available today.
Cyan Room Test – Cyan Room is a DirectX 12 benchmark. It features a large, complex scene and many eye-catching effects. Cyan Room shows how using an API with less overhead can help developers deliver impressive VR experiences even on modest PC systems.
Blue Room Test – The Blue Room is a much more demanding test. It's ideal for benchmarking the latest graphics cards. With its massive 5K rendering resolution and spectacular volumetric lighting effects, the Blue Room sets the bar for future hardware generations.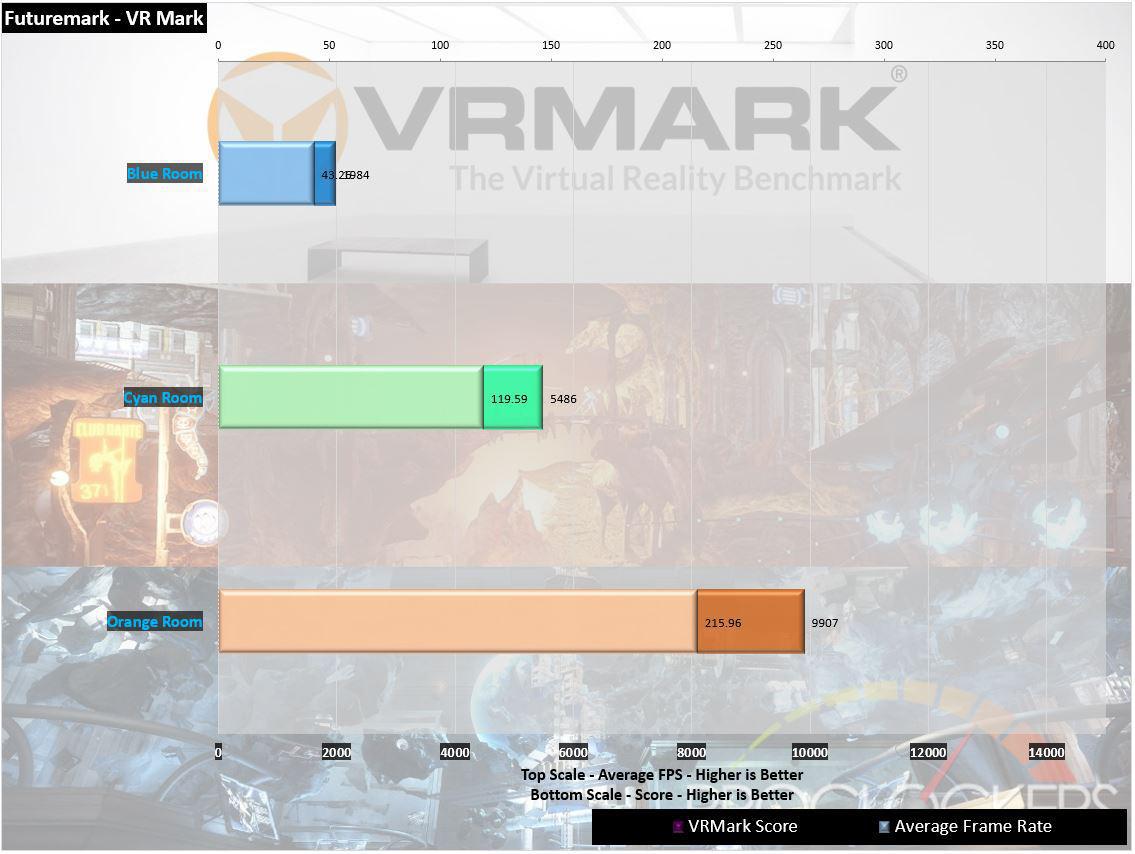 The 1660Ti Gaming X 6Greally shines in the Orange and Cyan tests, able to provide a great experience in VR in most systems. The Blue test takes its toll with an average of around 43FPS.
Unigine Heaven
Heaven Benchmark is a GPU-intensive benchmark that hammers graphics cards to the limits. This powerful tool can be effectively used to determine the stability of a GPU under extremely stressful conditions, as well as check the cooling system's potential for maximum heat output.
The benchmark immerses a user into a magical steampunk world of shiny brass, wood, and gears. Nested on flying islands, a tiny village with its cozy, sun-heated cobblestone streets, and a majestic dragon on the central square gives a true sense of adventure. An interactive experience with fly-by and walk-through modes allows for exploring all corners of this world powered by the cutting-edge UNIGINE Engine that leverages the most advanced capabilities of graphics APIs and turns this bench into a visual masterpiece.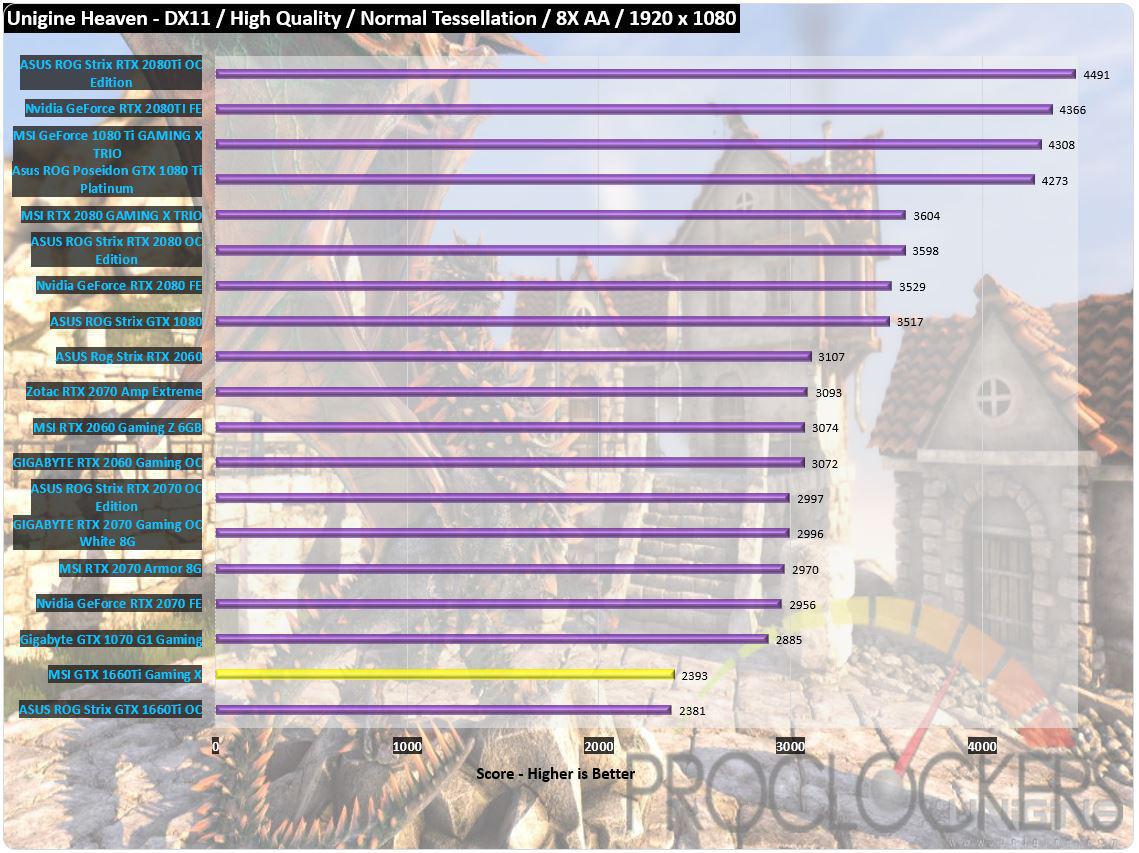 Our 1080P heaven run comes in at a solid 95 FPS placing it just ahead of a similar 1660 Ti card.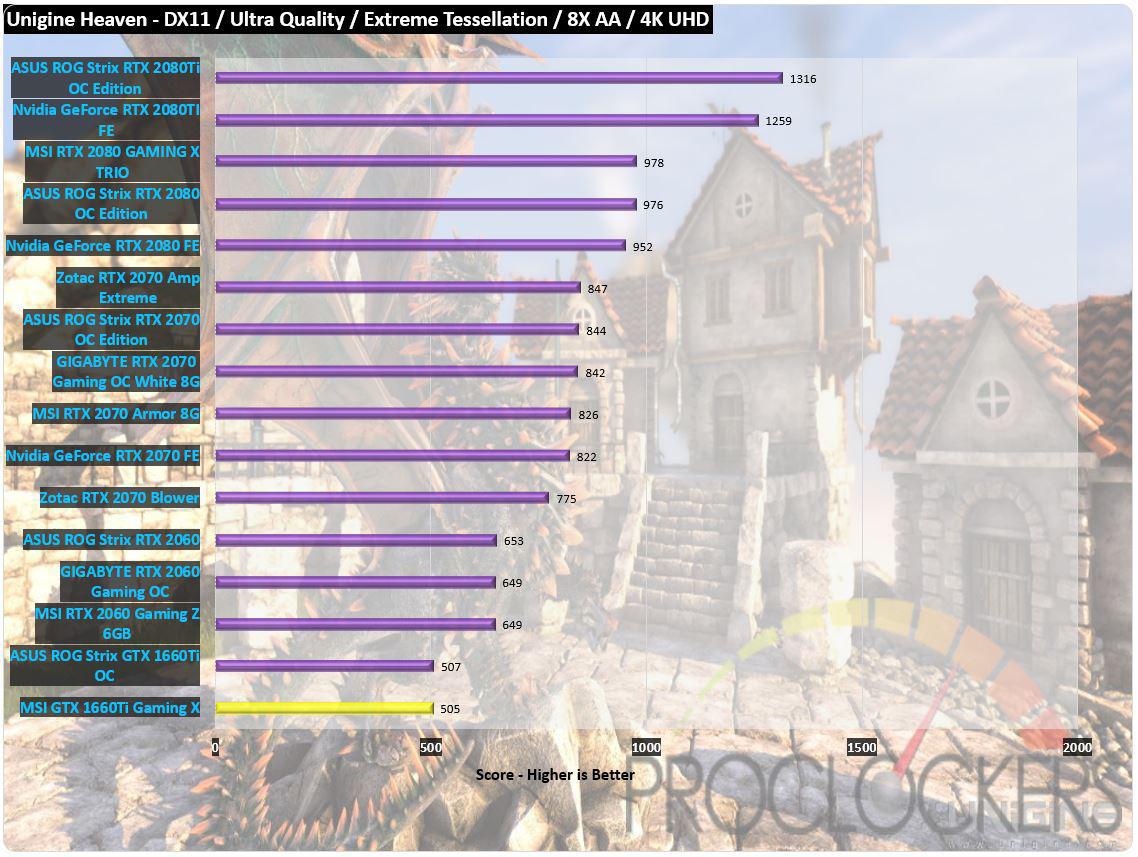 Maxing out the settings and moving up to 4K gives us 20 FPS.
Unigine Superposition
Extreme performance and stability test for PC hardware: video card, power supply, cooling system. Check your rig in stock and overclocking modes with a real-life load! Also includes interactive experience in a beautiful, detailed environment.
A lone professor performs dangerous experiments in an abandoned classroom, day in and day out. Obsessed with inventions and discoveries beyond the wildest dreams, he strives to prove his ideas.
Once you come to this place in the early morning, you would not meet him there. The eerie thing is a loud bang from the laboratory heard a few moments ago. What was that? You have the only chance to cast some light upon this incident by going deeply into the matter of quantum theory: thorough visual inspection of professor's records and instruments will help to lift the veil on the mystery.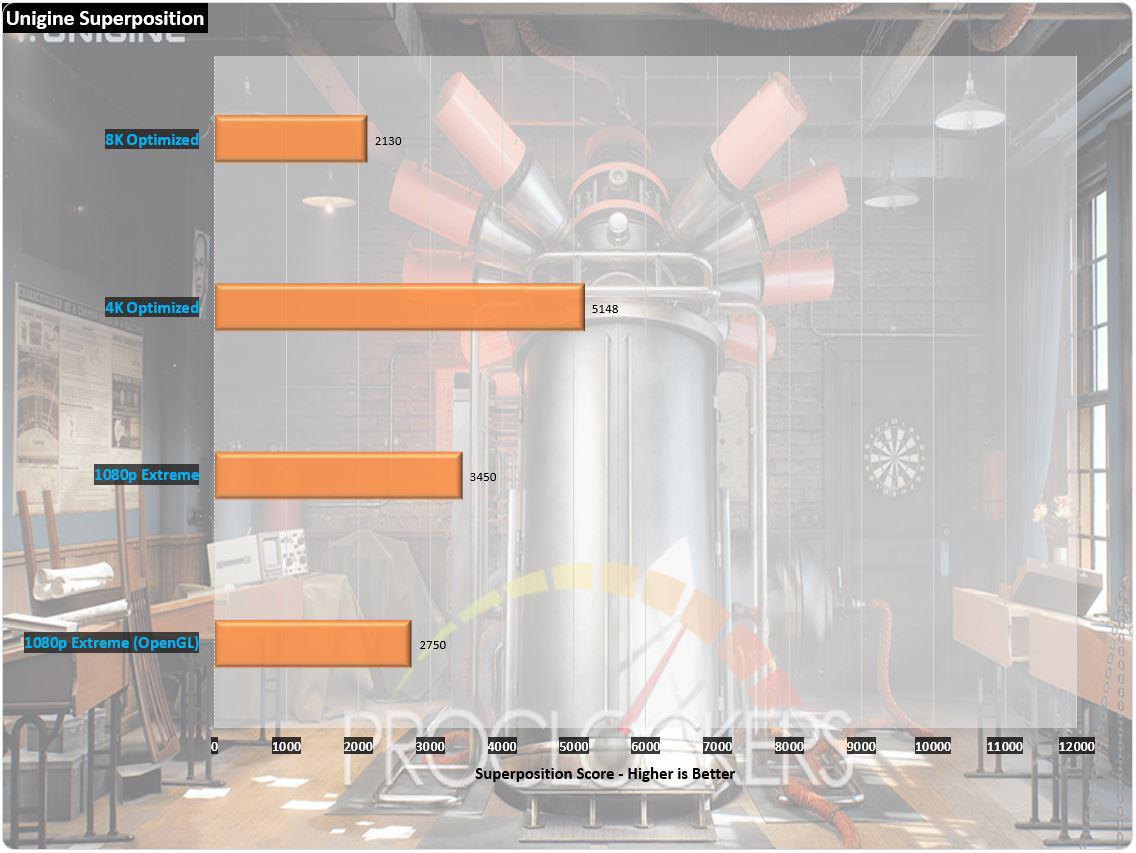 Superposition shops great performance in 1080p, even at maximum settings, 4K optimized even does well. 8K takes a hit because it actually requires slightly more than the 6GB of memory on the card.
Game Testing
Ashes of the Singularity
Planet by planet, a war is raging across the galaxy. The technological singularity has given humanity the power to expand further than they ever have before. Now, they compete with each other and their sentient artificial intelligence adversaries for control of newfound worlds.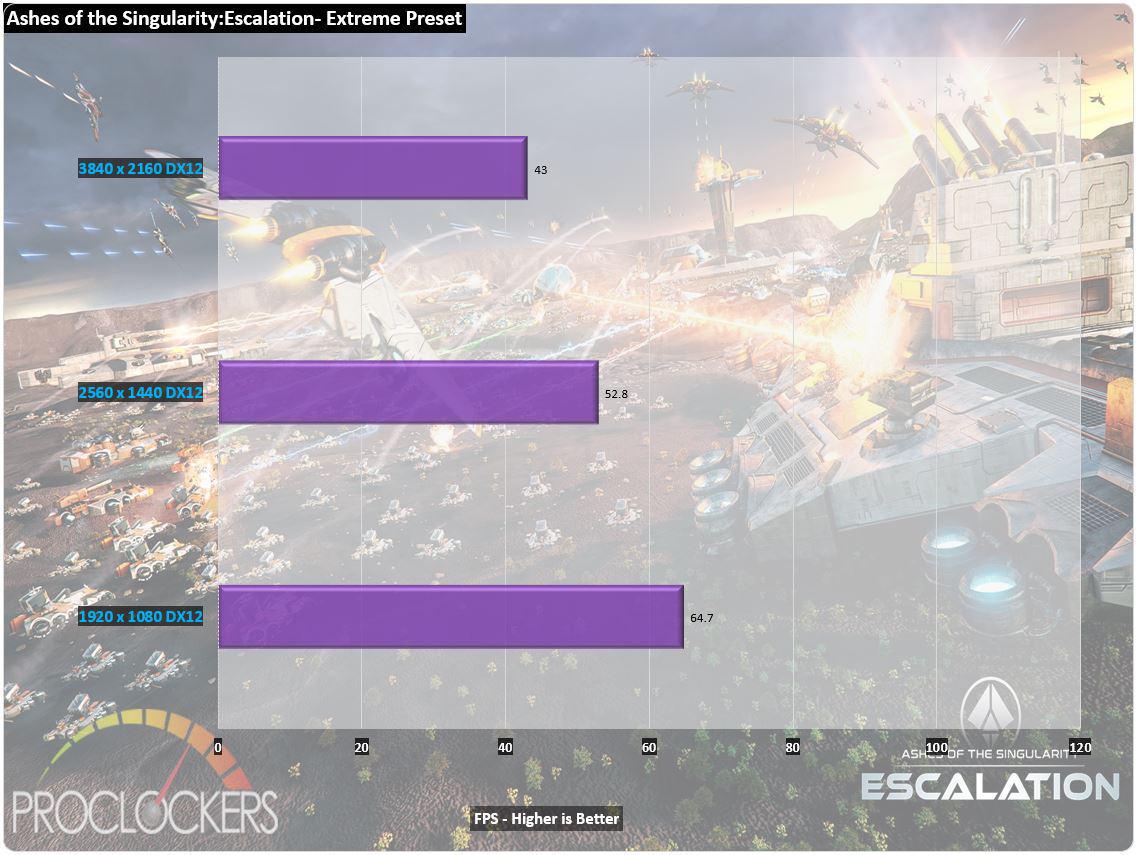 ASUS's ROG Strix GTX 1660Ti OC provides very playable frame rates in Ashes of the Singularity, easily passing the 60 FPS mark in 1080p and still holding on to playable frame rates at 1440p and even 4K.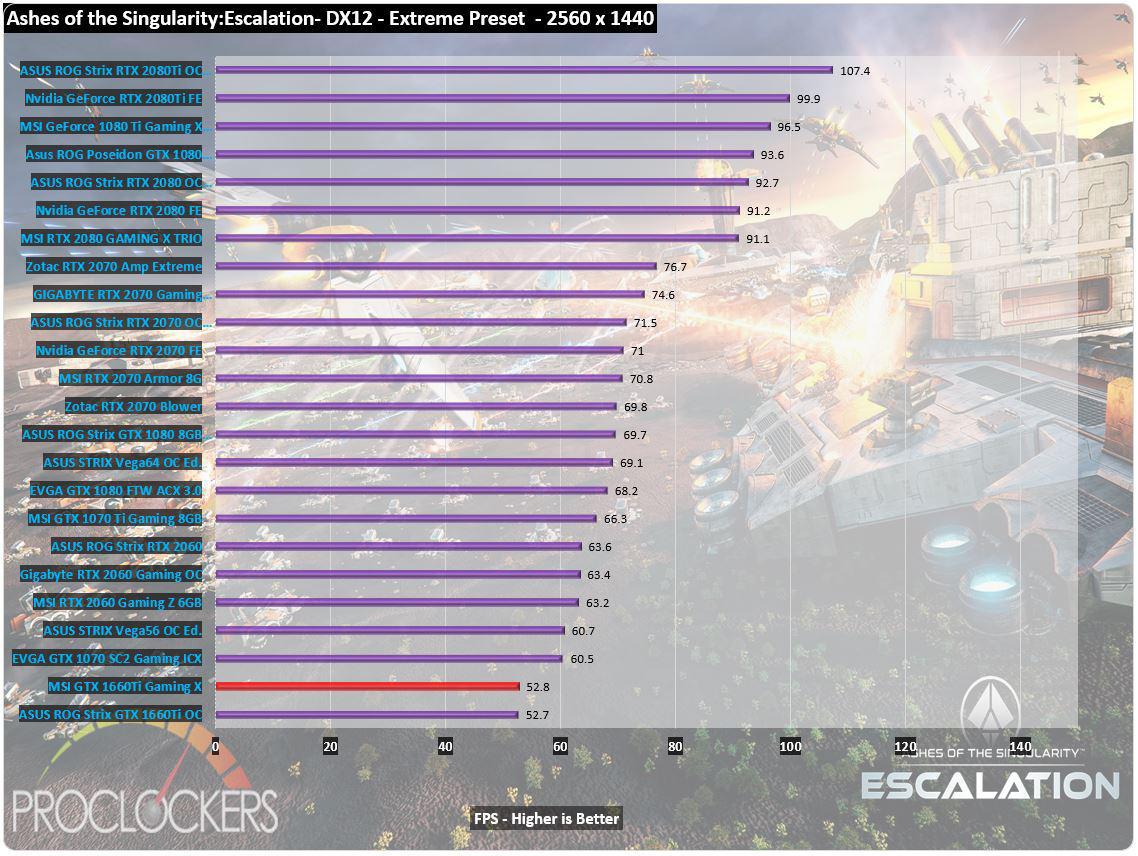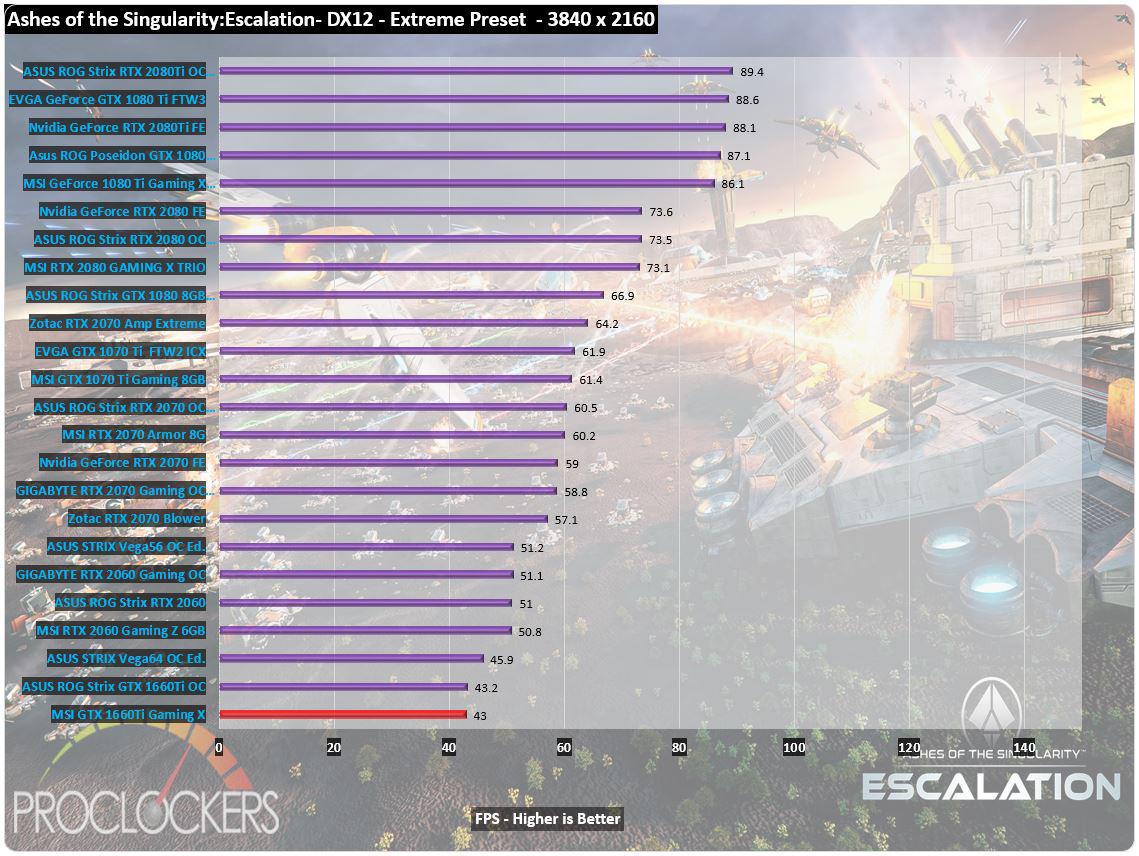 For a more affordable card, it sits exactly where it should on the charts and provides a good experience in.
Far Cry 5
Anything can happen. Everything will.
Welcome to Hope County, Montana, land of the free and the brave, but also home to a fanatical doomsday cult—known as The Project at Eden's Gate—that is threatening the community's freedom. Stand up to the cult's leaders, Joseph Seed, and the Heralds, as you spark the fires of resistance that will liberate the besieged community.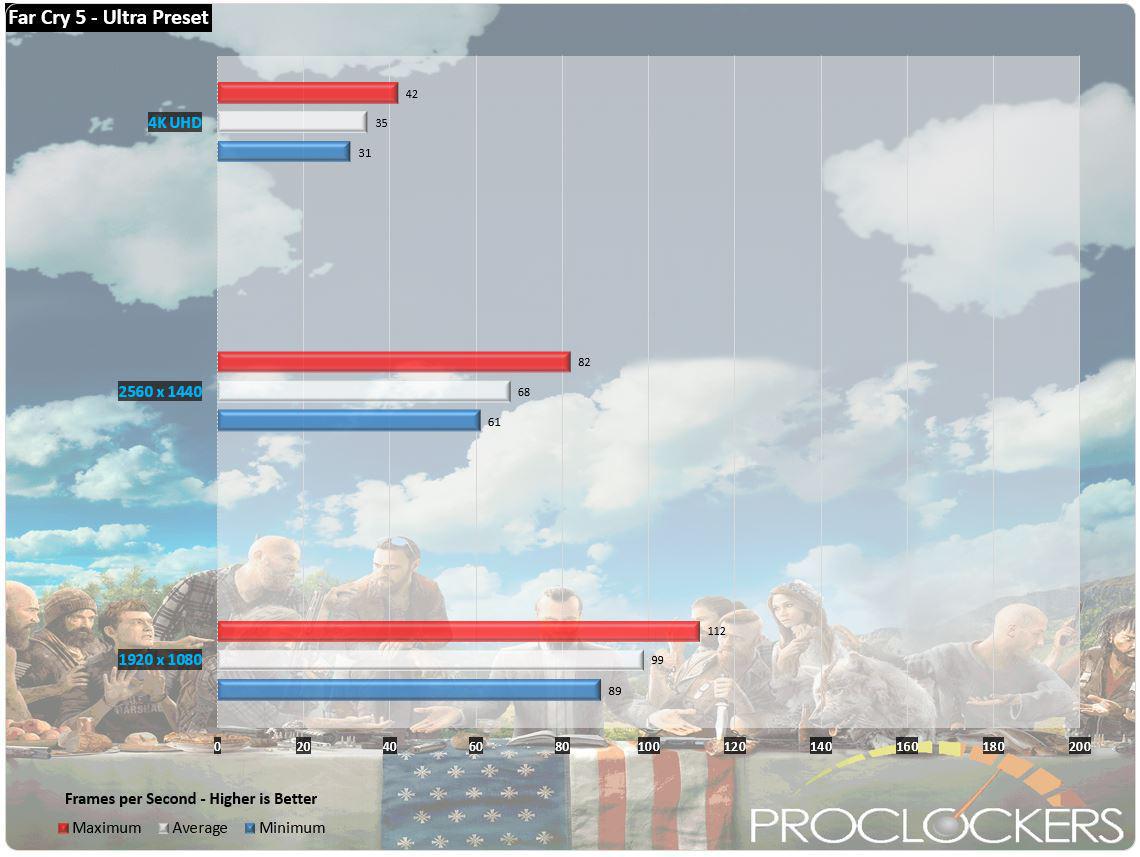 Far Cry 5 shows awesome performance, even up at the 1440p level with the 1660Ti Gaming X 6Gholding the minimums above 60 fps at max settings. You could even do 4K with the eye candy preset lowered a notch or two.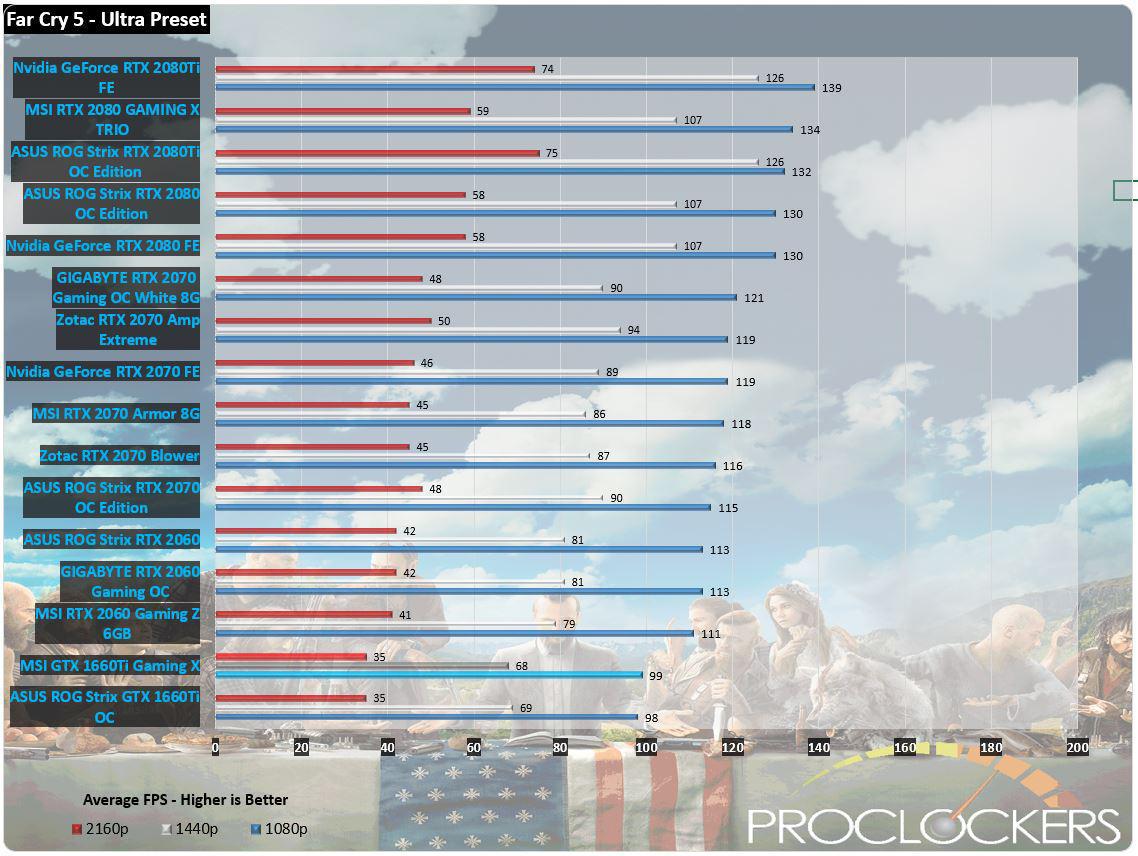 We again see the 1660Ti trailing the GTX 2060 only by a small amount.
Middle-Earth: Shadow of War
In the epic sequel to the award-winning Middle-earth: Shadow of Mordor, go behind enemy lines to forge an army, conquer Fortresses and dominate Mordor from within. Experience how the award-winning Nemesis System creates unique personal stories with every enemy and follower, and confront the full power of the Dark Lord Sauron and his Ringwraiths in this epic new story of Middle-earth.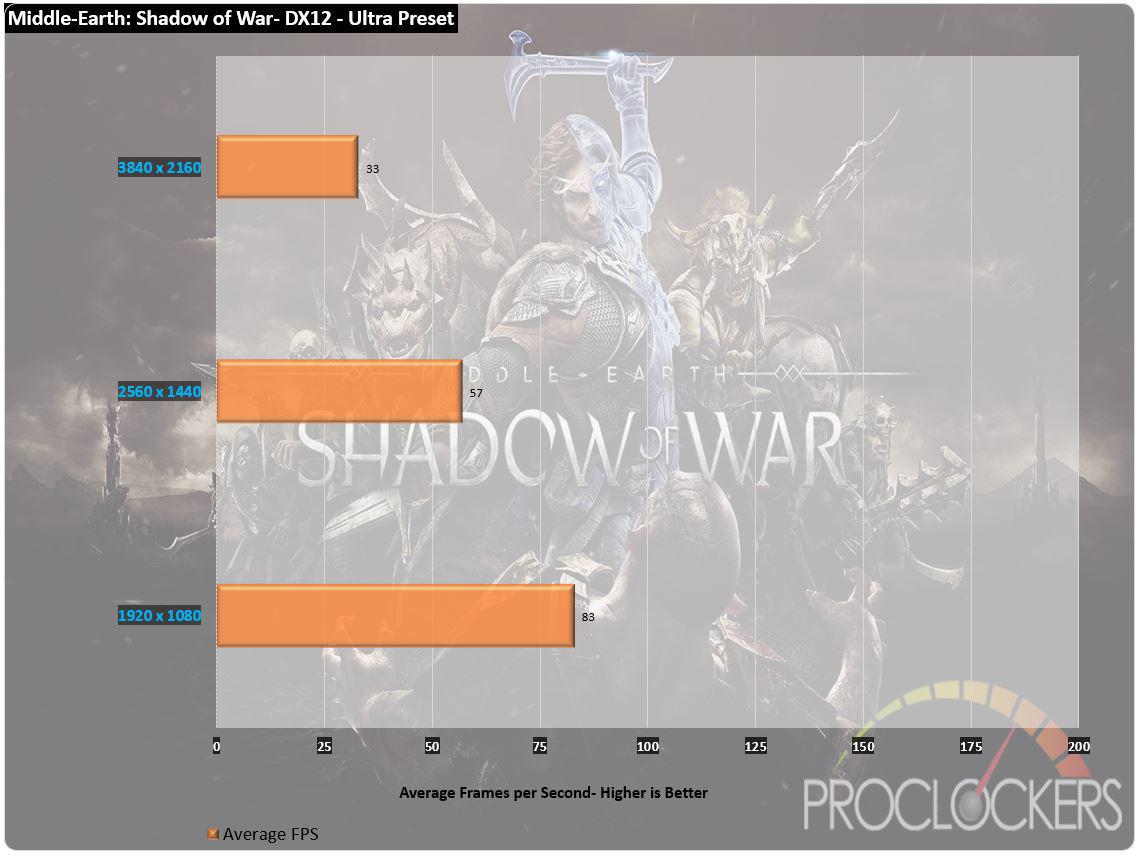 In Shadow of War, the 1660Ti Gaming X 6Gnarrowly misses averaging 60 FPS at 1440p. 4K still stays above the 30 FPS mark which makes it playable.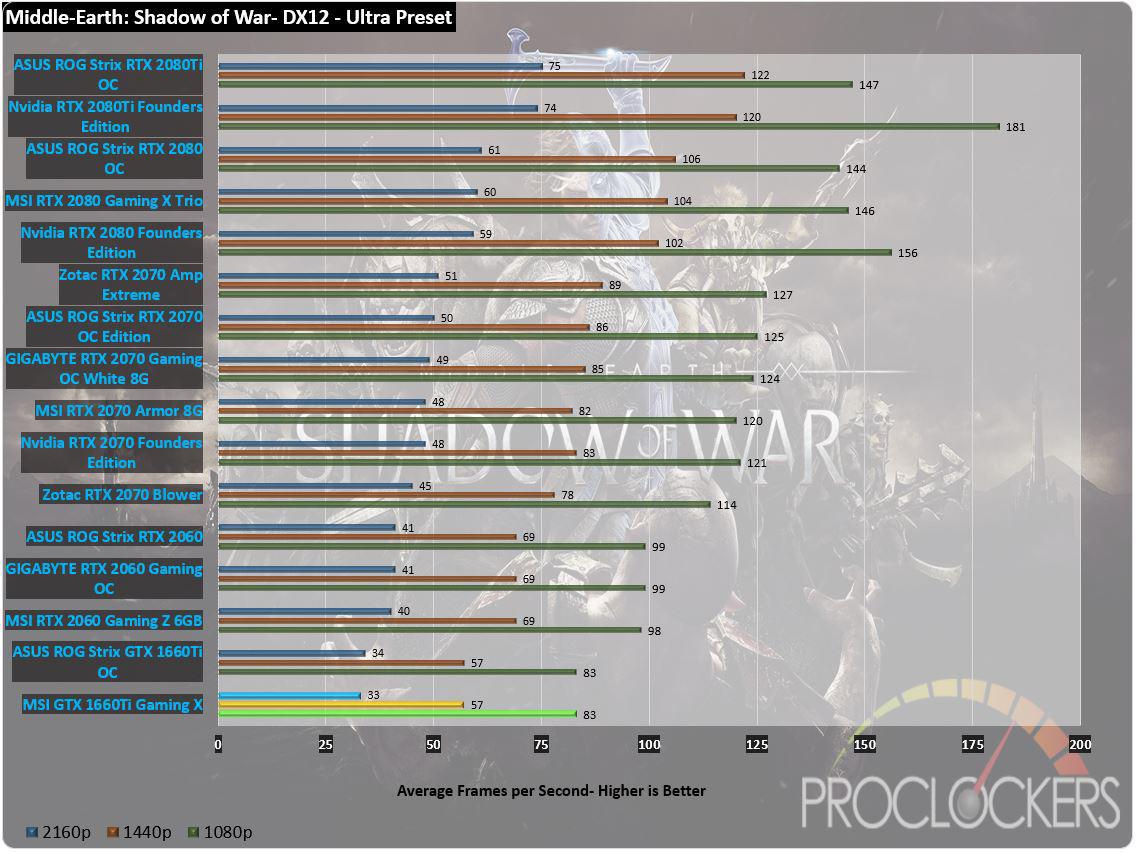 The GTX 1660Ti Gaming X 6G slides into the charts right under the bigger GTX 2060 cards.
Shadow of the Tomb Raider
Experience Lara Croft's defining moment as she becomes the Tomb Raider. In Shadow of the Tomb Raider, Lara must master a deadly jungle, overcome terrifying tombs, and persevere through her darkest hour. As she races to save the world from a Maya apocalypse, Lara will ultimately be forged into the Tomb Raider she is destined to be.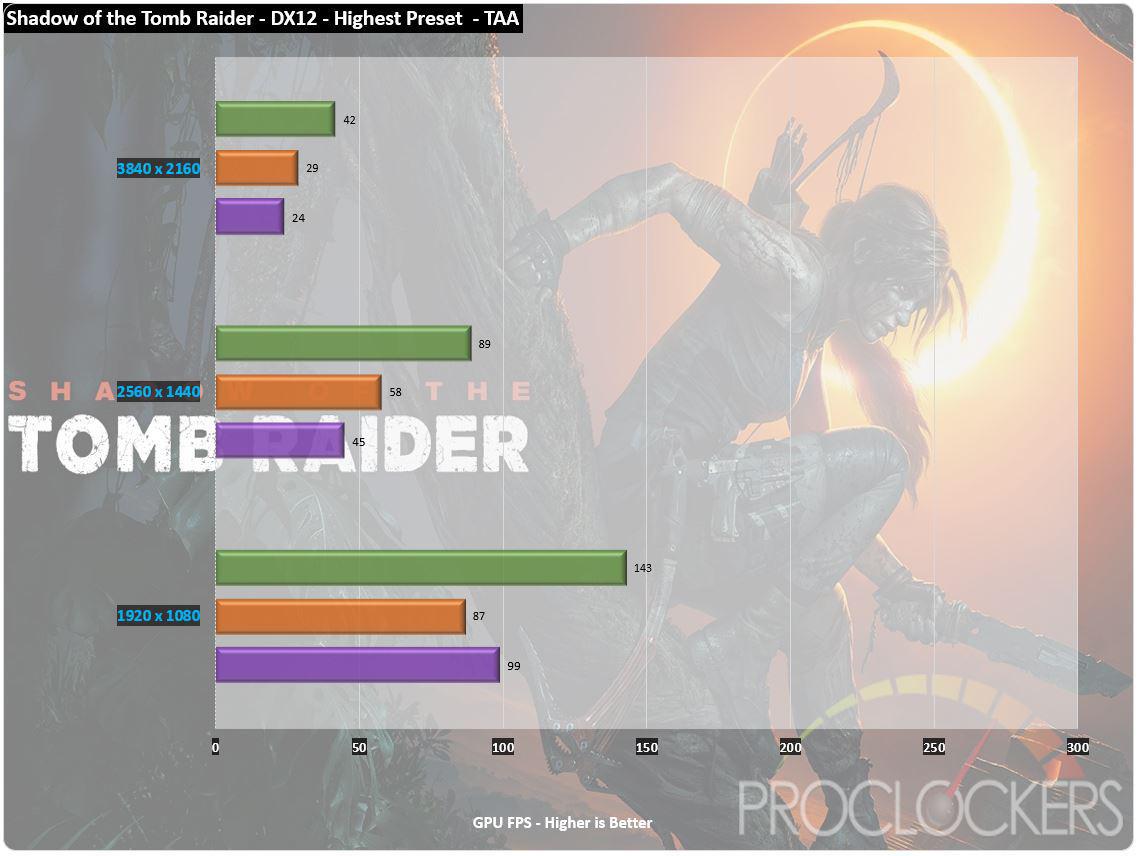 The latest installment in the Tomb Raider franchise runs quite well at max settings and the 1660Ti Gaming X 6G is able to swing 1440p quite easily.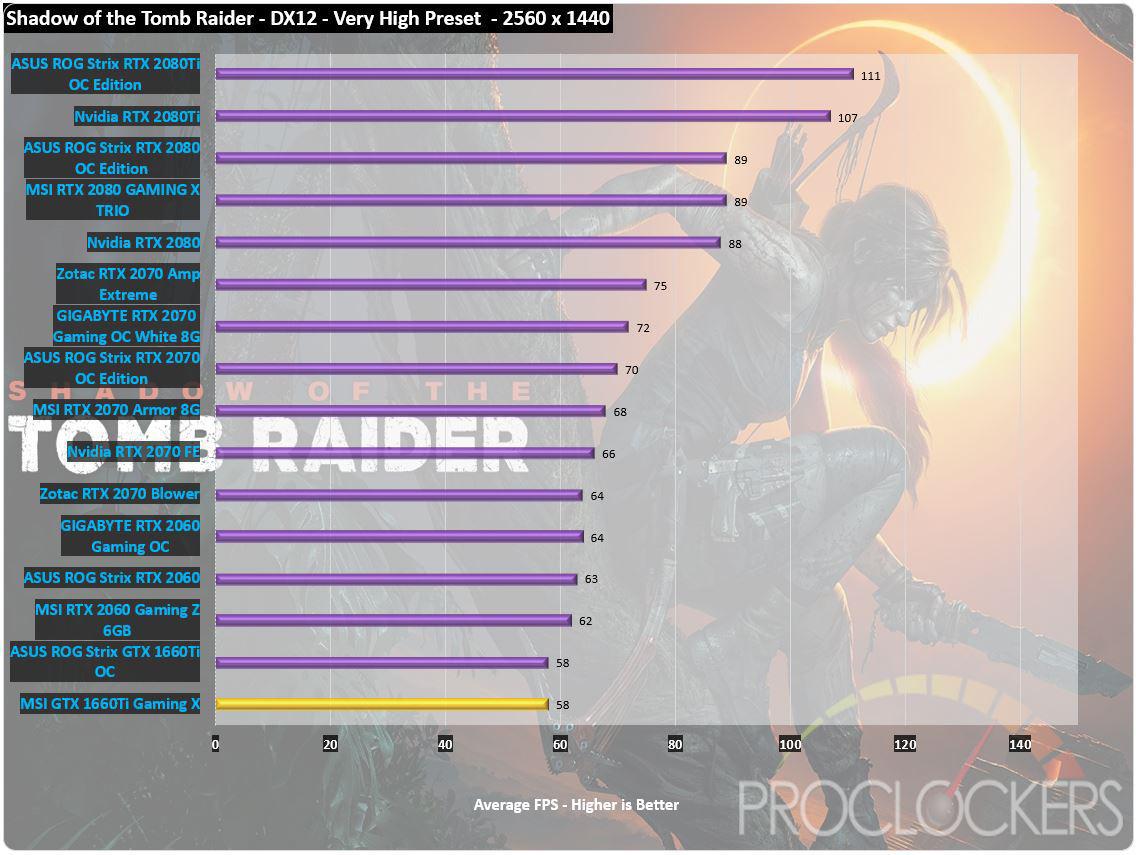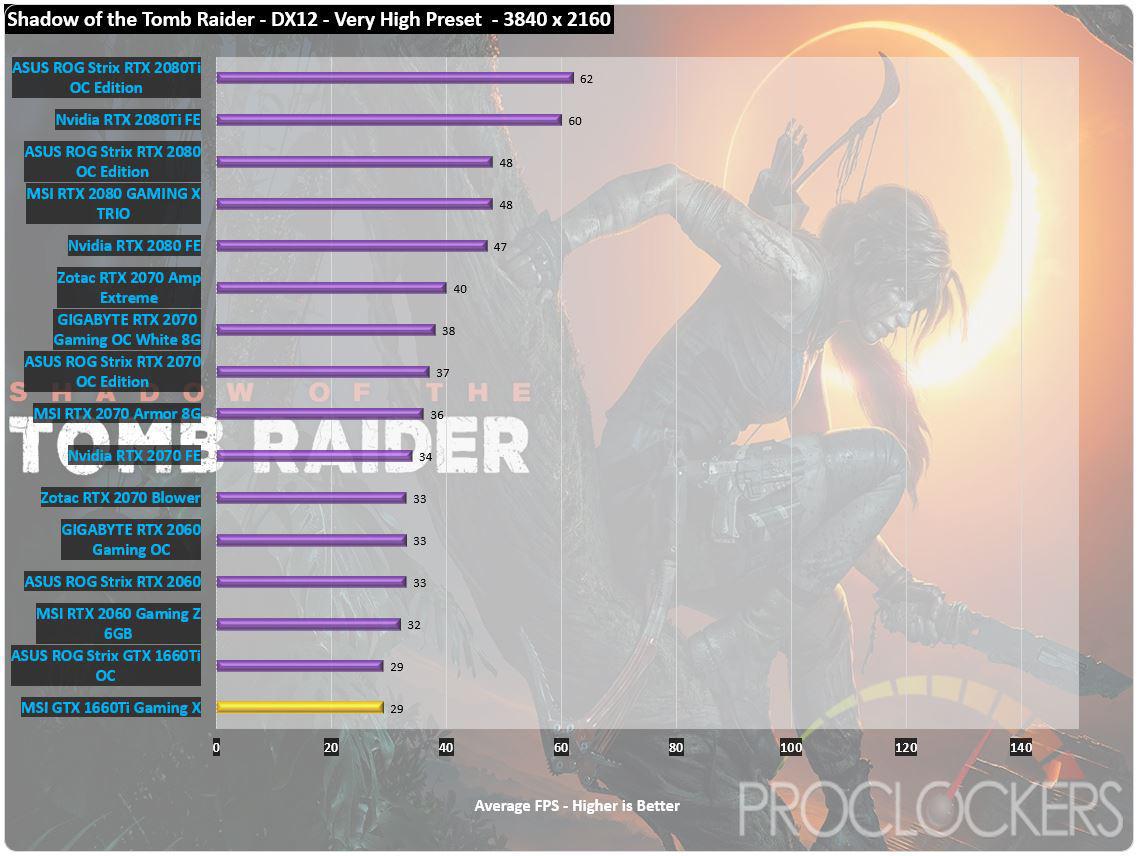 Again, we see predictable results. 4K at these settings it technically playable, and 1440p and below is going to be great.
Tom Clancy's The Division
We live in a complex world. The more advanced it gets, the more vulnerable it becomes. We've created a house of cards: remove just one, and everything falls apart.
Black Friday – a devastating pandemic sweeps through New York City, and one by one, basic services fail. In only days, without food or water, society collapses into chaos. The Division, an autonomous unit of tactical agents, is activated. Leading seemingly ordinary lives among us, these agents are trained to operate independently in order to save society.
When society falls, we rise.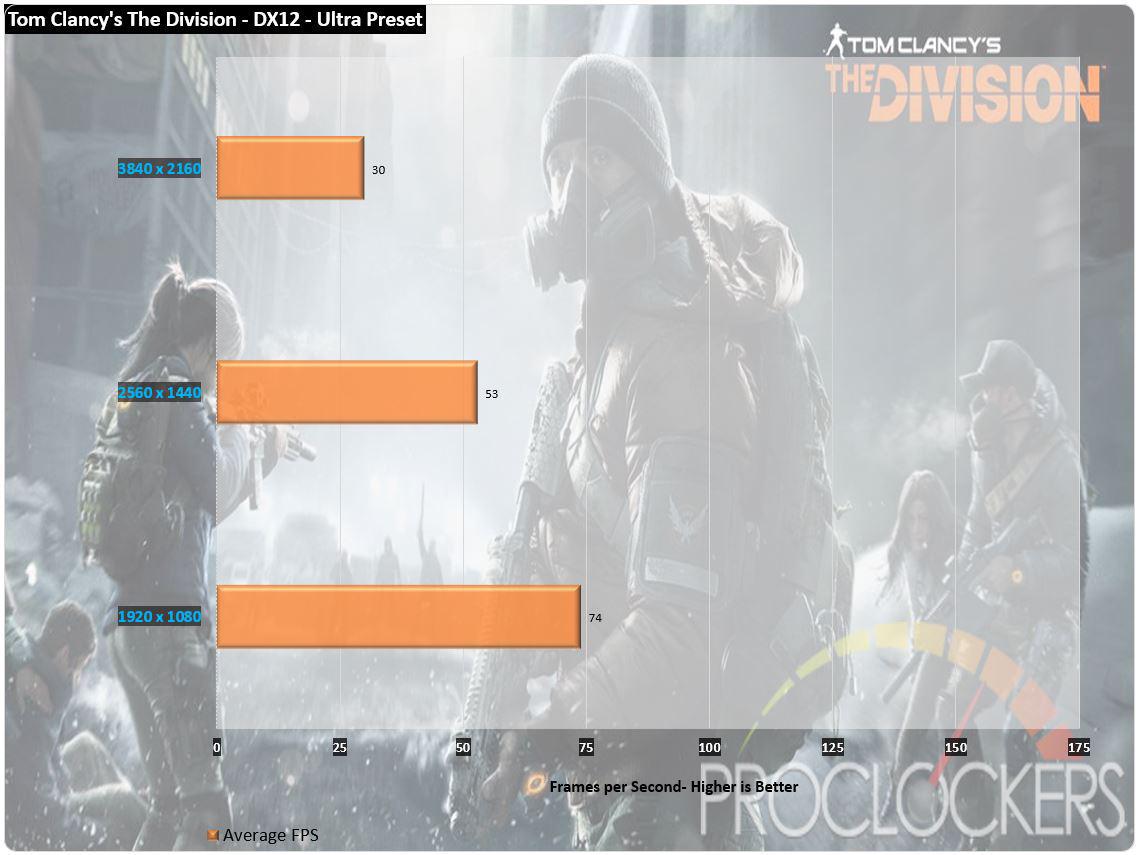 The Division is easily playable at max settings at 1080p and does a great job holding decent frame rates even at 1440p. dropping the eye candy one notch should yield you around 60 FPS average.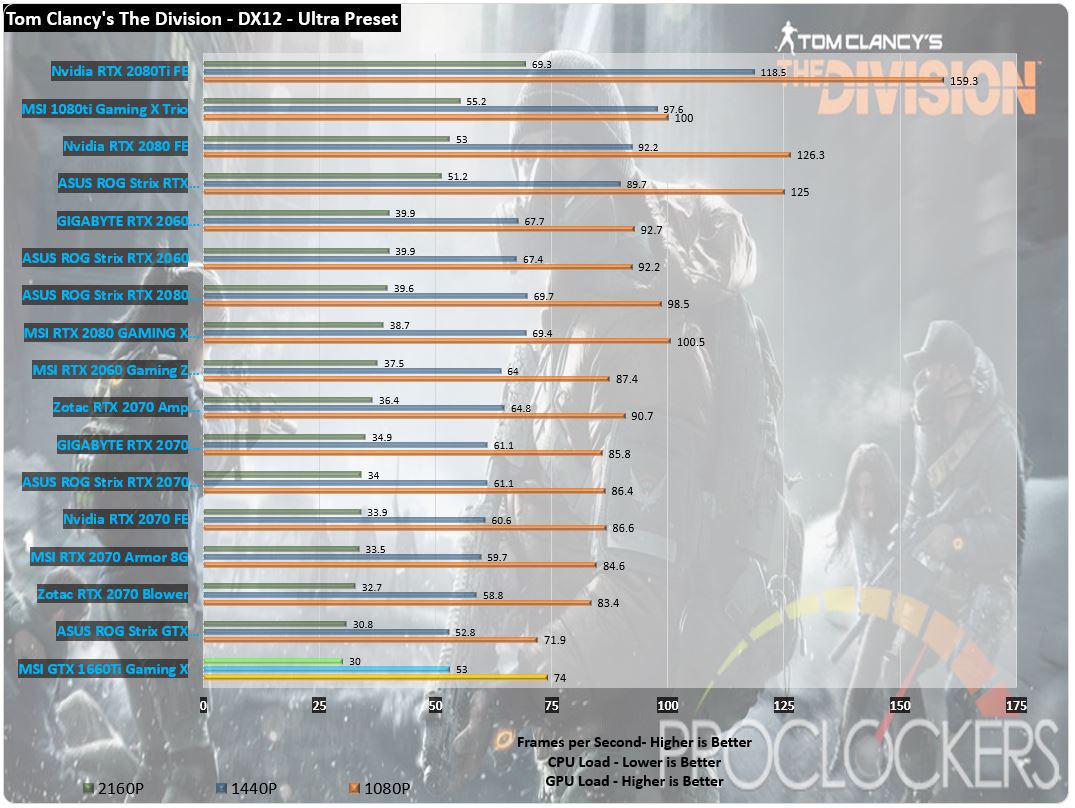 The GTX 1660Ti Gaming X actually comes in just a little under the GTX2070 cards in The Division.
Overclocking
Starting out with our card in OC mode, we'll see how far we can push it.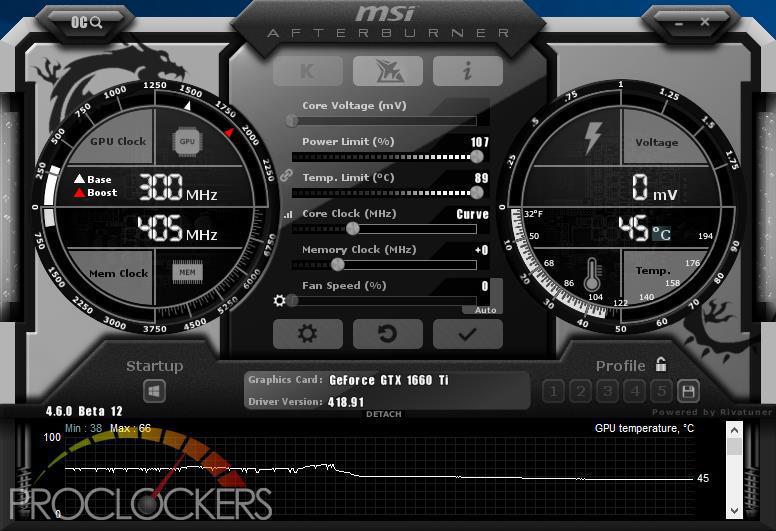 All of our Turing powered cards have seen the biggest limit to performance coming from the power limit on the board, so we max ours out. It goes to a fair 107%. Not the highest we've seen, but it should provide a boost.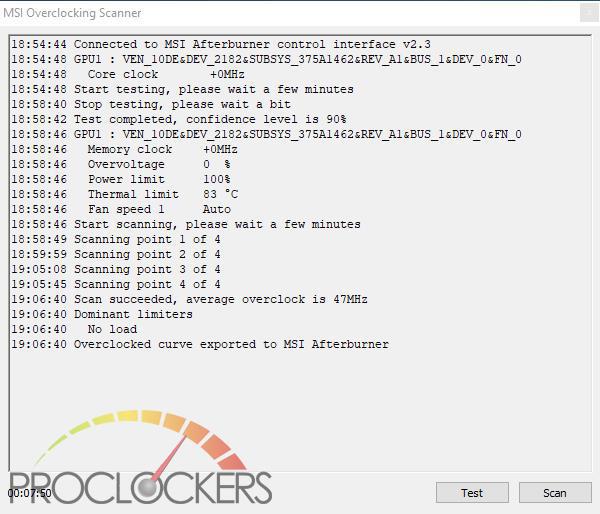 Next, we'll try the OC Scanner built into MSI's Afterburner program. It takes several minutes to complete the testing and tuning.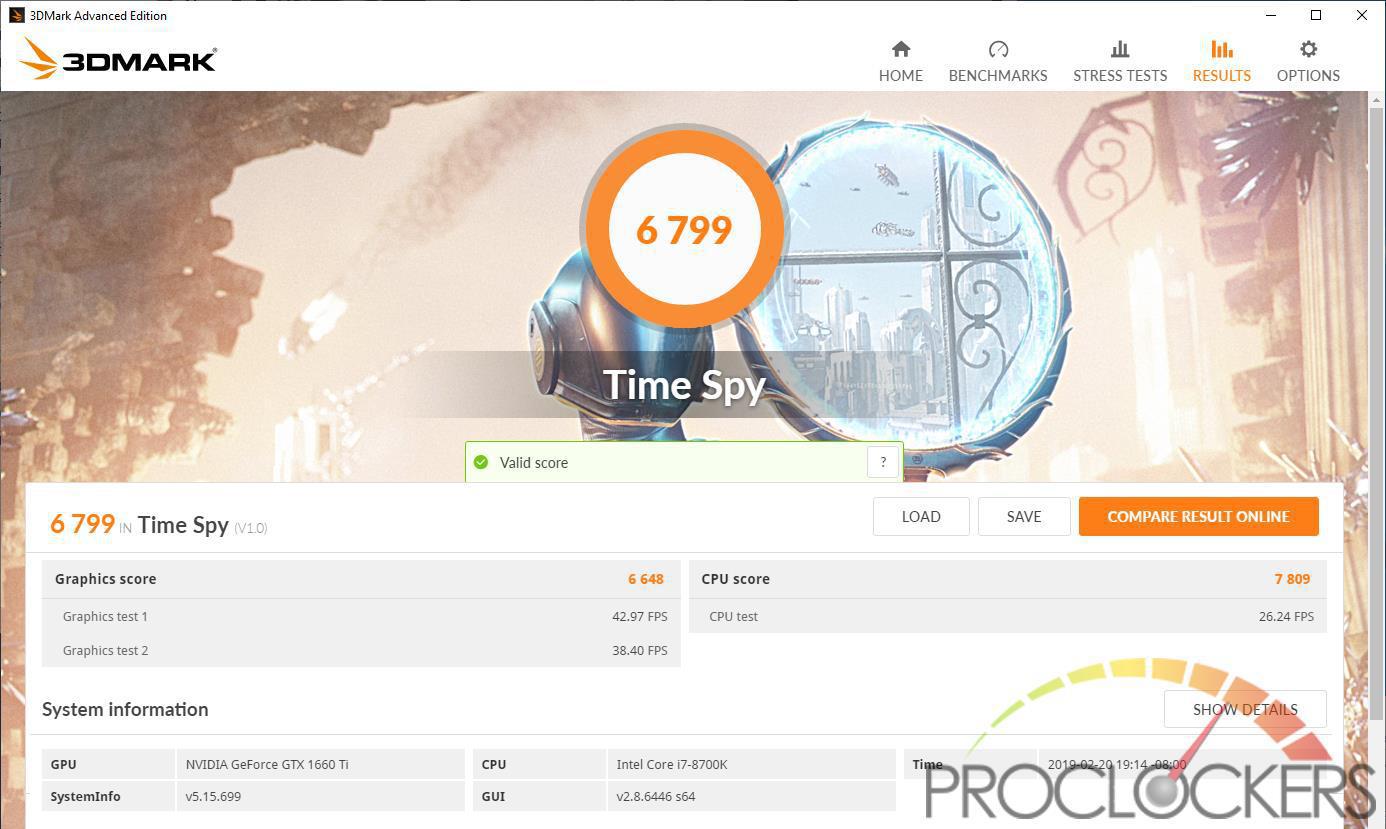 This gives us a few hundred extra points in Time Spy over our 'stock' run of 6586.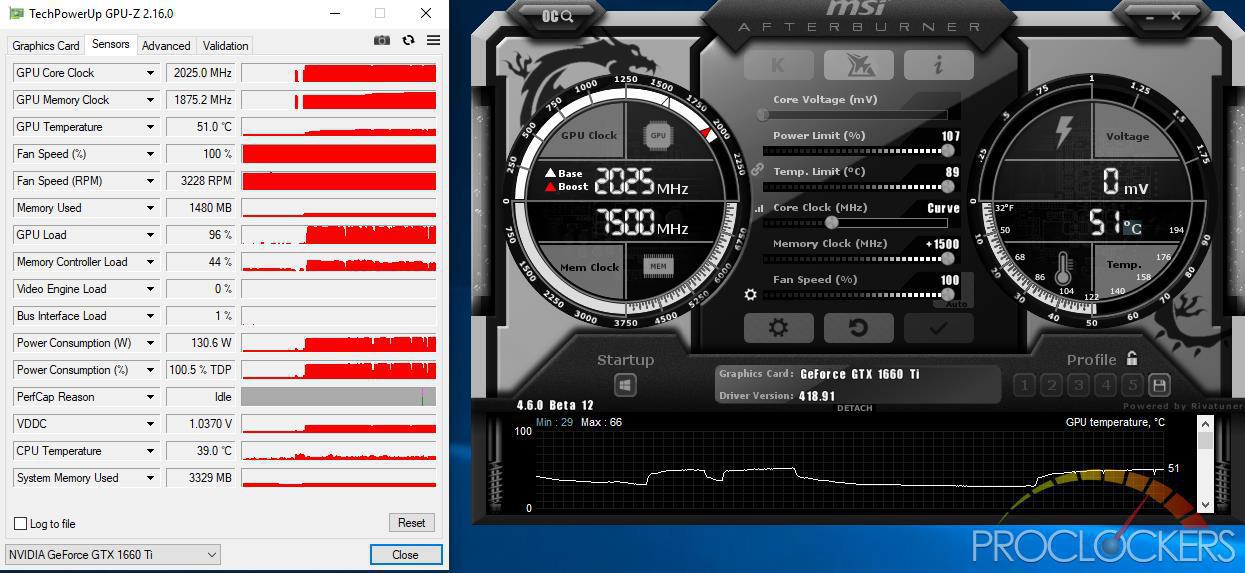 Next, we'll push the memory speeds up a little. And a little more. And a lot more. And more after that. Wow, buried the slider at +1500 MHz on memory with Heaven running a loop and it appears to be stable with no artifacting. For the record, that's 15GHz effective speed!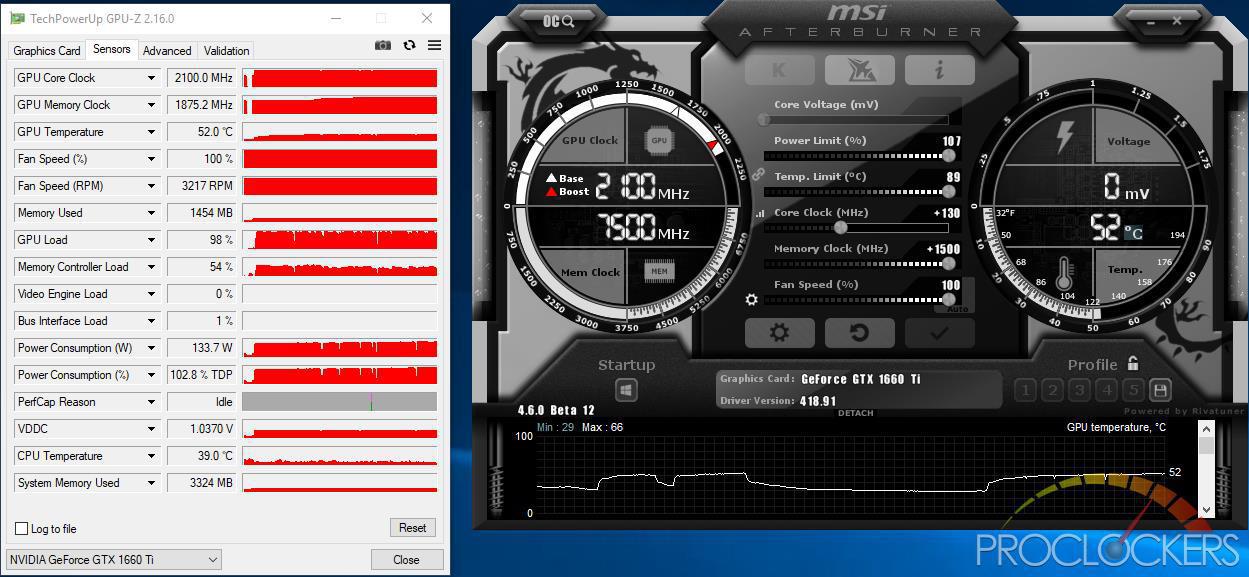 Next, we get the core clock up to +130 MHz. this gives us a stable Core boost clock speed of 2100MHz with the rare dip to 2085MHz.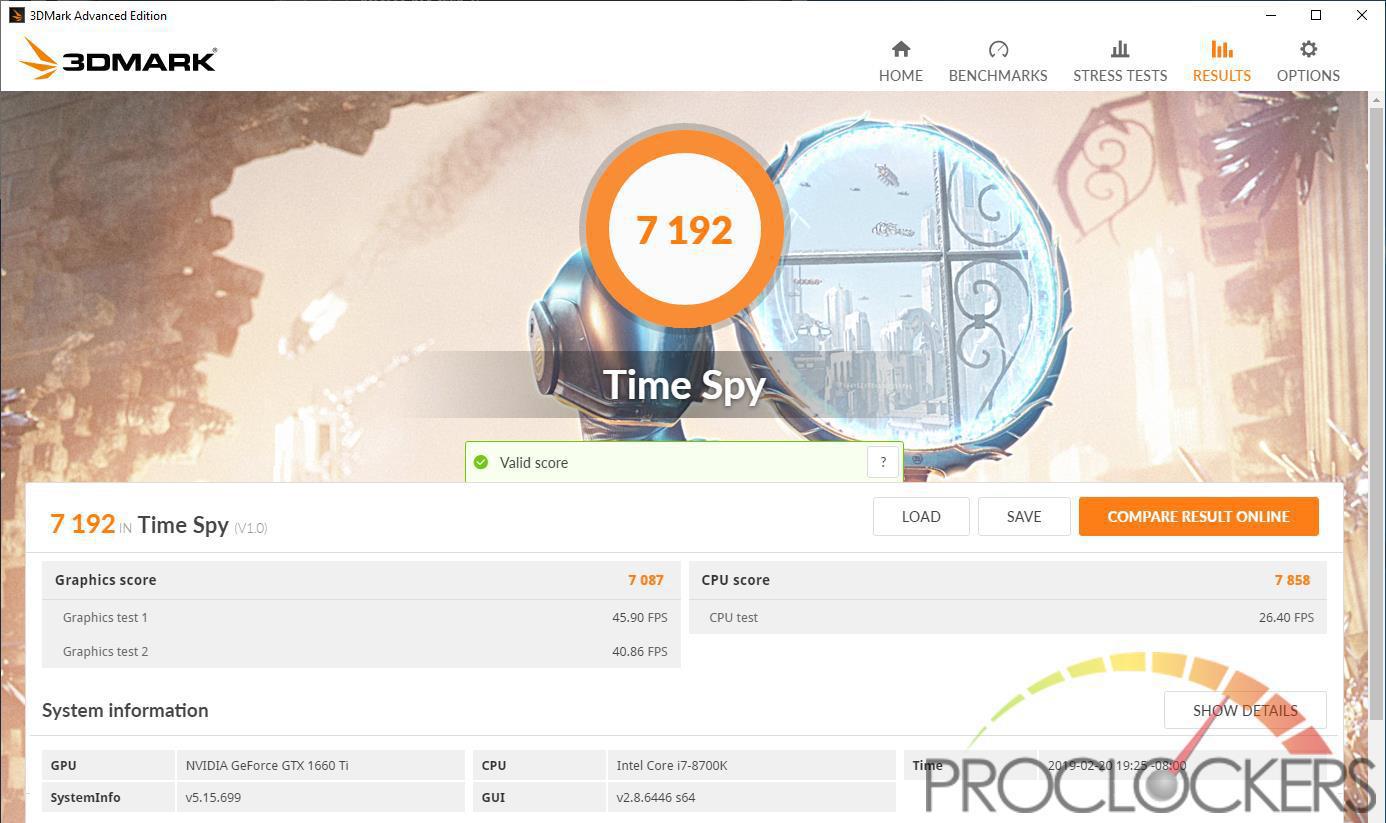 Between the bewildering memory overclock and the respectable core overclock, our Time Spy score jumps a whopping 9.2% over stock to just under 7200 points, awesome!
Final Thoughts & Conclusion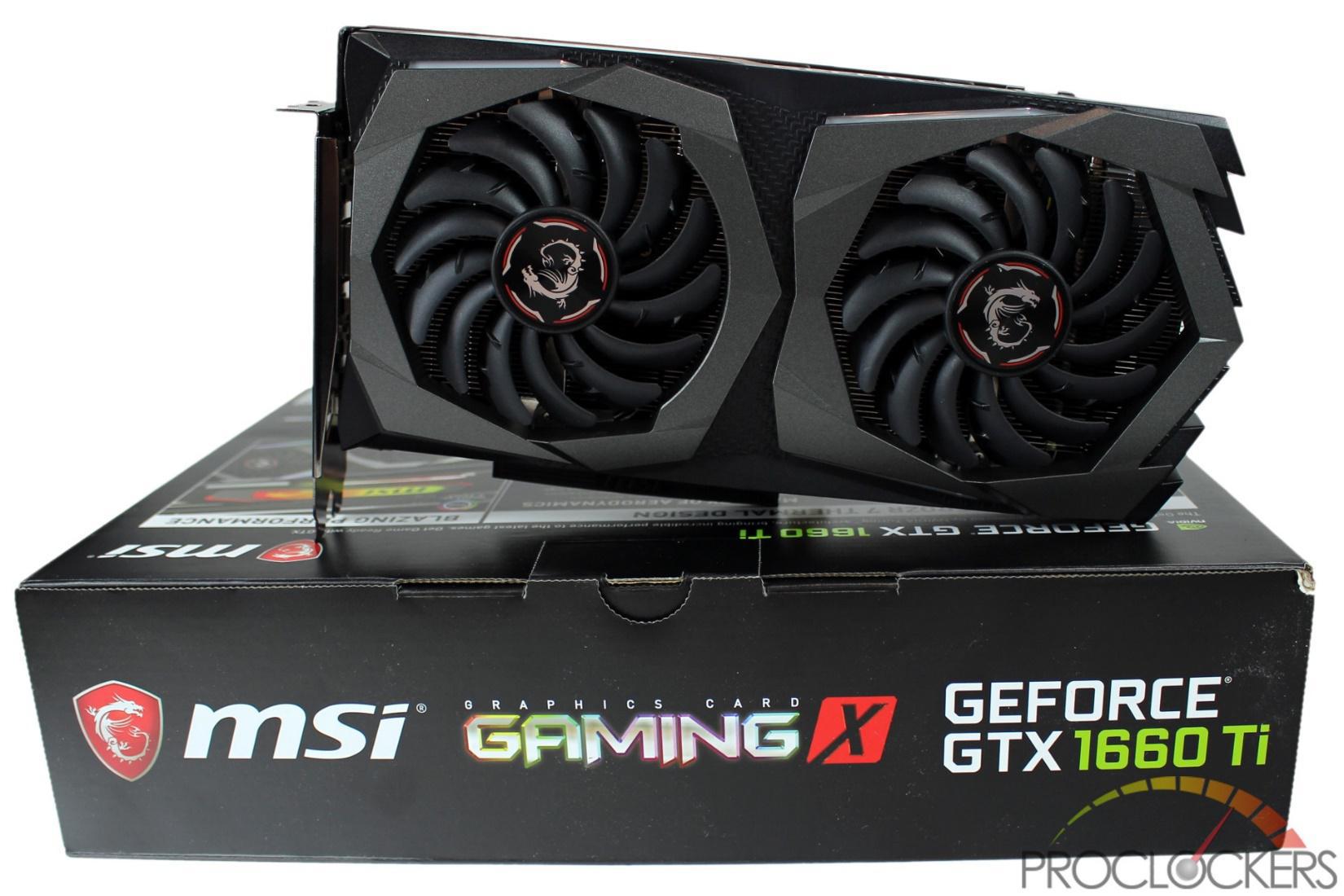 MSI pulls another dragon out of its hat with the GTX 1660 Ti Gaming X. It runs icy cool, barely breaking the 50C mark after repeated benchmark runs, and we never did hear it running. The Gaming X provides great 1080p performance at well above 60 FPS and can often handle 1440p maxed out at 60Hz. In AAA titles.
If the out of the box performance isn't quite enough for you, you can squeeze another 10% out of it overclocking quite easily. The fact that we got +1500 MHz on the memory and +130 MHz on the core to give us 2100MHz on the core with 15 GHz memory is pretty spectacular for any card, let alone one that can take advantage of it at an affordable price point. With an MSRP of $309, MSI's card is well within reach of many gamers. Oh, and did we mention it looks amazing too?

Great job MSI!

<![CDATA[ */ var zbjs = {"ajaxurl":"https:\/\/gaminggorilla.com\/wp-admin\/admin-ajax.php","md5":"d8e8b24d2fa18d2999e0fddcdd418586","tags":[],"categories":["Hardware"]}; /* ]]>