What manufacturer offers the best motherboard: MSI or Asus?
If you're planning on getting a new motherboard or just build a new system, you have to choose the right board that will come with all the features the other components need. There are many manufacturers out there, such as MSI, ASUS, ASRock, Gigabyte, and so on. But which one is better and why?
We will only take a look at MSI and ASUS and talk about each brand, the latest motherboards they offer, and compare the performance, design, price, and features. By the end of the article, you will realize which motherboard manufacturer has the best offer for what you are trying to build.
MSI
MSI produces more than motherboards – we see they produce GPUs, pre-builts, and other products. When it comes to motherboards, MSI has a large range of boards that cover all budget levels. You can easily get the best value for the price tag most MSI motherboards have. The high-end options from MSI are also performant and have a great quality. Add the good RGB software and your build will also be fancy – if you're willing to join the RGB train, of course.
ASUS
ASUS also produces a wide range of products. What differentiates ASUS from other manufacturers is that they produce high-performing motherboards that come with strong VRM modules at all price ranges. The most performant motherboards from ASUS that also come with RGB are also the most expensive on the market.
Let's see how the brands compare in terms of performance, software, and warranty.
MSI vs ASUS Motherboards Performance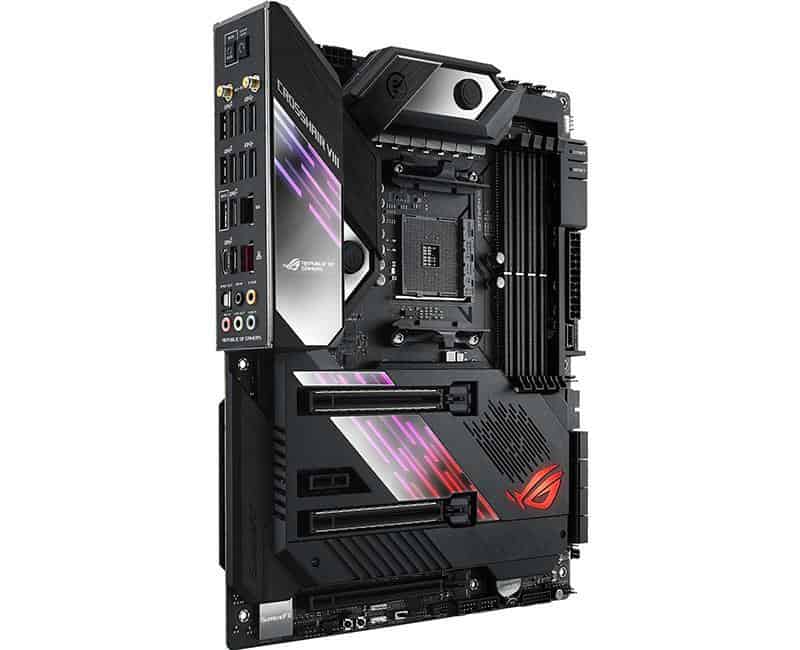 The most important thing when it comes to a motherboard's performance is its stability. MSI offers great stability even for overclocking, but this is only possible in top-tier motherboards.
Meanwhile, ASUS is known for being incredibly stable. Looking at the APEX motherboards, we see great stability when overclocked. While MSI is doing a good job, ASUS is much better in this category.
MSI vs ASUS Motherboards Software
MSI isn't bad when it comes to its software, but ASUS is the only producer that has so many important software solutions. Actually, it is the only one that offers the most granular software solutions on the market through its AI Suite 3.
MSI vs ASUS Motherboards: Warranty
Warranty is a big deal, even for trustworthy brands that offer durable hardware. Again, MSI is left behind in this category with a 1-year warranty for all of their motherboards. Whatever you pay for a board, the warranty only covers it for a year.
Meanwhile, ASUS has different warranties for its boards. The standard one is 3 years for all motherboards, but TUF and TUF Gaming series motherboards have a 5-year warranty.
MSI vs ASUS Motherboards: Verdict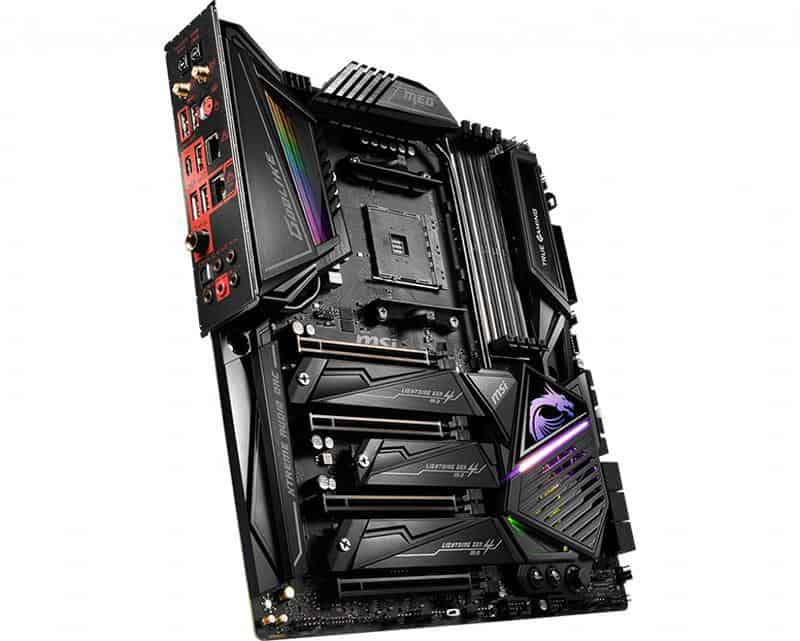 Looking at the general performance, software, and warranty offered by MSI and ASUS, we clearly know who the winner is. It's no doubt that ASUS is the better motherboard manufacturer.
However, MSI motherboards are great, losing in front of ASUS only when it comes to controlling, customizing and the granularity offered from ASUS.
Next, we're going to take a look at an MSI and an ASUS motherboard and compare them in terms of specs.
MSI vs ASUS X570 Motherboards
ASUS ROG Crosshair VIII Formula (launch price – $862)
Socket: AM4
Chipset: AMD X570
Form Factor: ATX
PCIe x16: 3
USB: 4x USB 3 Gen 1 Type-A, 7x USB 3 Gen 2 Type-A, 1x USB 3 Gen 2 Type-C (back IO), 2x USB 2 Header, 2x USB 3 Gen 1 Header, 1x USB 3 Gen 2 Header (internal)
Warranty: 3 years
The flagship from ASUS, this X570 motherboard competes with the best of the best, letting you integrate a custom liquid cooling loop into the VRM heatsink, aside from offering many features to please even hardcore users. There's also a 1.3-inch LiveDash OLED display and an LN2 Mode switch.
The CrossChill EK III hybrid cooler covers the VRAM and you can use it either as it is, or connect it to a custom liquid cooling loop. There are also Safe Boot, ReTry buttons, and a Slow Mode switch for overclockers.
You also get the great BIOS interface that is user-friendly.
MSI MEG X570 Godlike (launch price – $1,269)
Socket: AM4
Chipset: AMD X570
Form Factor: E-ATX
PCIe x16: 4
USB: 2x USB 3 Gen 1 Type-A, 3x USB 3 Gen 2 Type-A, 1x USB 3 Gen 2 Type-C (back IO), 2x USB 2 Header, 2x USB 3 Gen 1 Header, 1x USB 3 Gen 2 Header (internal)
Warranty: 3 years
MSI raised the bar and brought to the table a very performant motherboard in the shape of their MEG X570 Godlike. It is the first model that can support an AMD Ryzen chipset. The motherboard is equipped with an eight-layer server-grade PCB, ensuring PCIe 4.0 performance, and offering great stability.
You also get the Zero Frozr technology that automatically adjusts fan speeds to offer good cooling, no matter the load. We see Game Boost knob and BCLK adjustment buttons for overclocking the processor without using BIOS. The board comes with the Dynamic Dashboard OLED display as well.
At the back of the board, we see buttons for updating the BIOS and clearing CMOS.
What this motherboard does lack is a metal plate at the back, which is definitely a downside considering the price tag this board had at launch. Another minus would be the small number of USB ports it comes with compared to other boards.
MSI vs ASUS: X570 Motherboards Verdict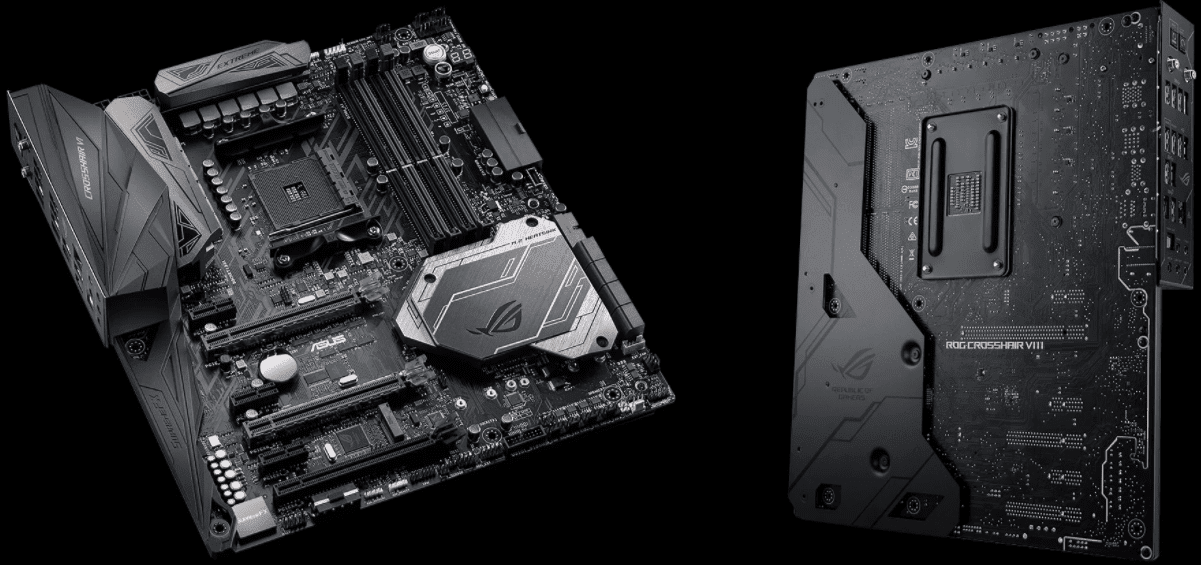 The X570 motherboards from MSI haven't been well-received on the market. The relatively poor performance in the budget tier was a first issue, and then when it came to the flagship, we saw plenty of extra features that weren't really needed – those features had risen the price tag to over $1.200.

Looking back at the B450 motherboards, MSI was the leader in performance-per-price ratio with their MSI B450 Tomahawk, and it could once again rise against the competition if they play their cards right.

When it comes to how MSI MEG X570 Godlike compare to its competitor ASUS ROG Crosshair VIII Formula, it's once again clear that while the two boards offer nearly the same features, the one with a lower price tag will always win.

With that being said, ASUS wins this competition with its ROG Crosshair VIII Formula. Meanwhile, MSI will have to come with a better pricing and make some unnecessary features as an add-on option. This way, MSI will surely come back as a winner against ASUS in terms of performance per value ratio.

<![CDATA[ */ var zbjs = {"ajaxurl":"https:\/\/gaminggorilla.com\/wp-admin\/admin-ajax.php","md5":"d8e8b24d2fa18d2999e0fddcdd418586","tags":[],"categories":["Hardware"]}; /* ]]>