NVidia RTX 3060 TI Review
According to Nvidia, their new graphics card the NVidia RTX 3060 TI, is an "entry point at good value into the era of NVIDIA Ampere architecture." Gigabyte, ASUS and Inno3D will also bring their versions to the market and they will soon be up for grabs.
But before the NVidia RTX 3060 TI is available for purchase, let's take a look at its specs, benchmarks and if it really is a good GPU for the price, which starts at $400.
NVidia RTX 3060 TI – Specs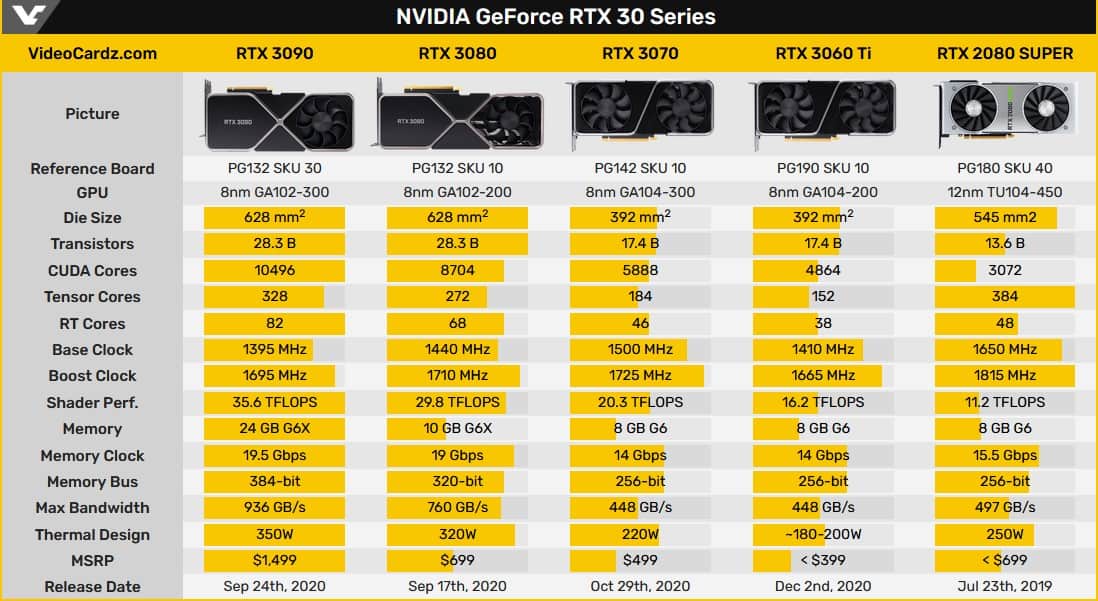 Graphics Processor
Architecture: Ampere
Process Size: 8 nm
Transistors: 17,400 million
Die Size: 392 mm²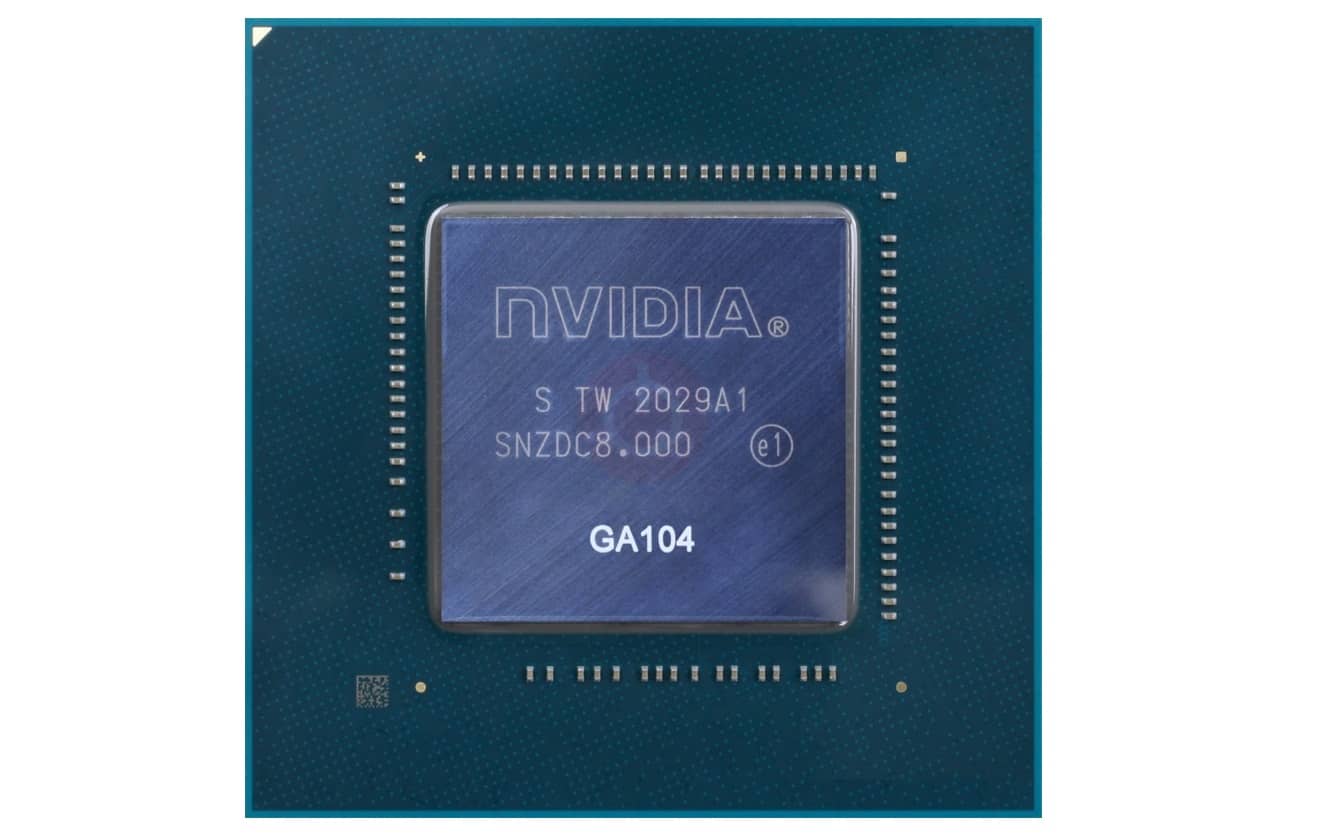 Memory
Memory Size: 8 GB
Memory Type: GDDR6
Memory Bus: 256 bit
Bandwidth: 448.0 GB/s
Graphics Features
DirectX: 12 Ultimate (12_2)
OpenGL: 4.6
OpenCL: 2.0
Vulkan: 1.2
CUDA: 8.5
Shader Model: 6.5
Clock Speeds
Base Clock: 1410 MHz
Boost Clock: 1665 MHz
Memory Clock: 1750 MHz – 14 Gbps effective
Board Design
Slot Width: Dual-slot
Length: 242 mm / 9.5 inches
Width: 112 mm / 4.4 inches
TDP: 200 W
Suggested PSU: 350 W
Outputs: 1x HDMI, 3x DisplayPort
Power Connectors: 1x 12-pin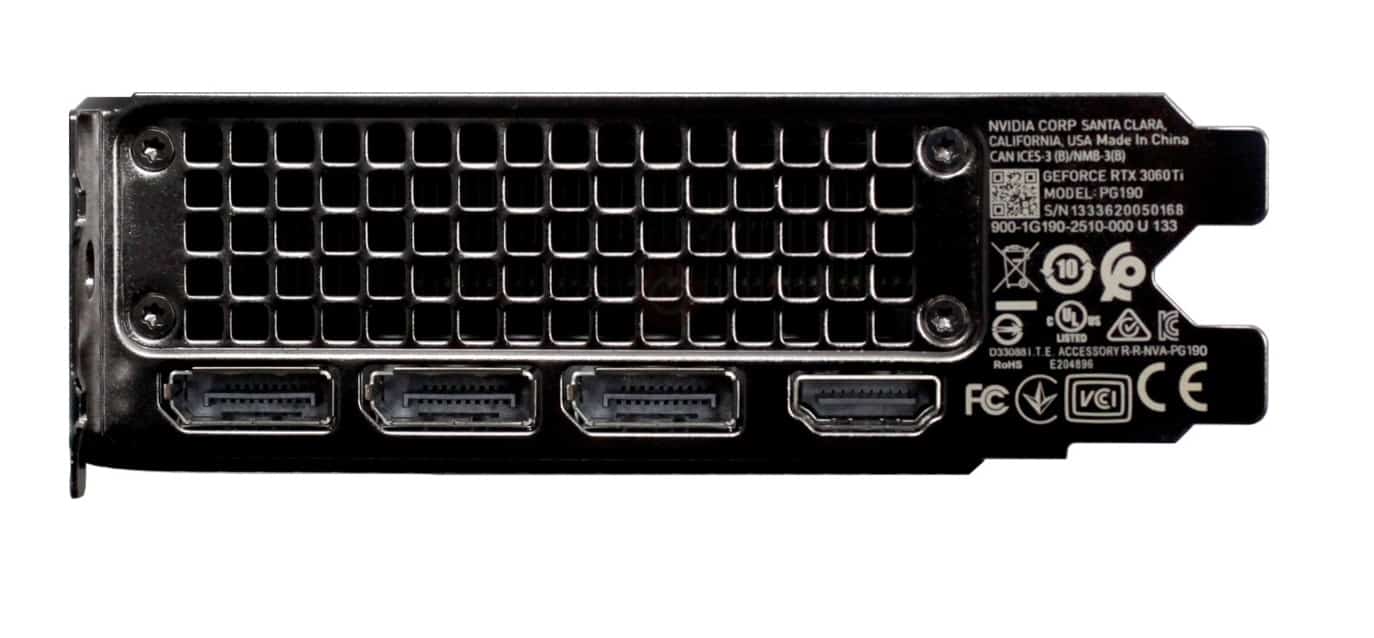 Render Config
Shading Units: 4864
TMUs: 152
ROPs: 80
SM Count: 38
Tensor Cores: 152
RT Cores: 38
L1 Cache: 128 KB (per SM)
L2 Cache: 4 MB
Theoretical Performance
Pixel Rate:2 GPixel/s
Texture Rate: 253.1 GTexel/s
FP16 (half) performance: 16.20 TFLOPS (1:1)
FP32 (float) performance: 16.20 TFLOPS
FP64 (double) performance: 253.1 GFLOPS (1:64)
Graphics Card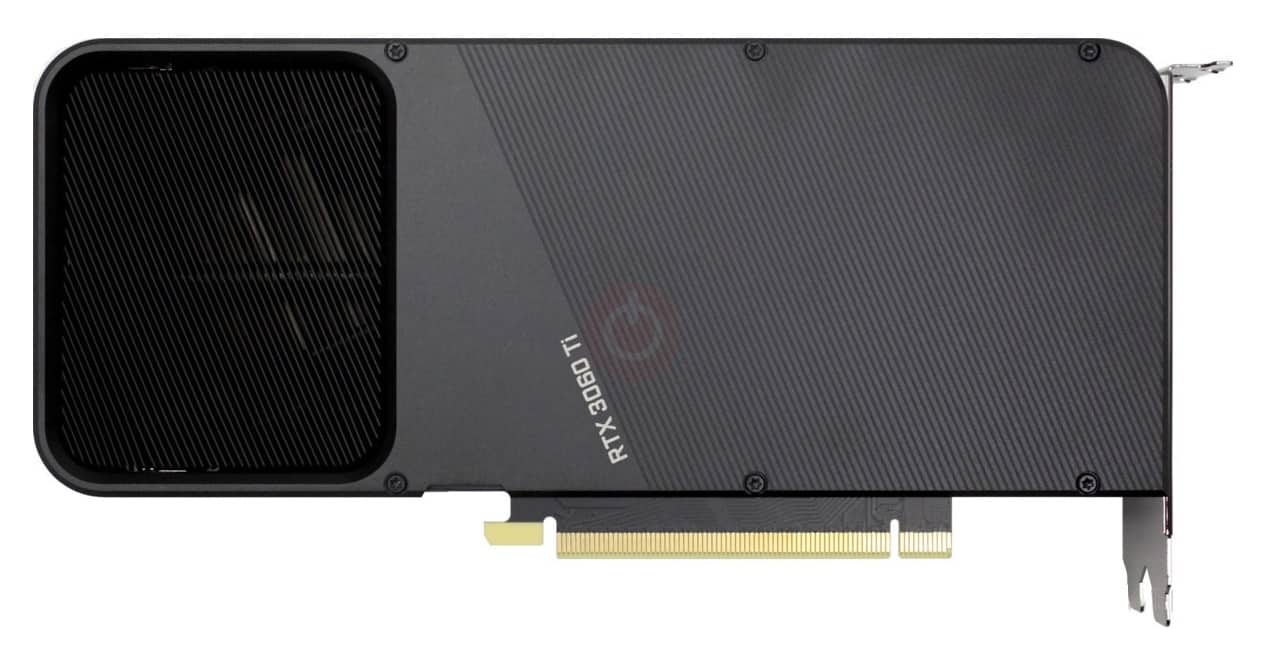 Release Date: Dec 2nd, 2020
Availability: 2020
Generation: GeForce 30
Production: Unreleased
Launch Price: 449 USD
Bus Interface: PCIe 4.0 x16
As the highly anticipated RTX 3060 Ti is getting closer to being launched, the specs have been released, along with the release date and price.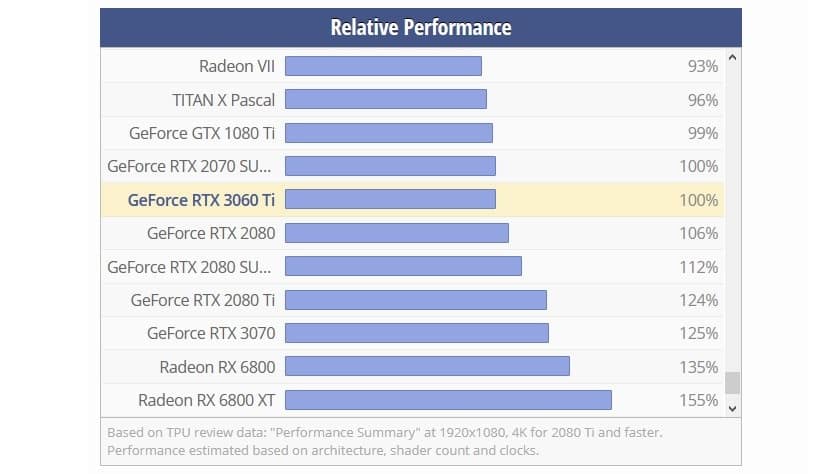 Looking at the specs revealed by Videocardz and the relative performance of the RTX 3060 Ti compared to its competitor GPUs or its siblings, we notice that this GPU is almost as fast as the more expensive RTX 3070.
NVidia RTX 3060 TI – Benchmarks and Tests

Looking at the 3DMark tests, the RTX 3060 Ti appears faster than the RTX 2080 SUPER, which is a great offer considering that last year's model was priced at $699. The RTX 3060 Ti is around 6% faster than the RTX 2080 SUPER, and at a price tag of 449 USD.
The difference between the RTX 3060 Ti and the RTX 3070 isn't that big either, making the RTX 3060 Ti the cheapest and most powerful GPU in 2020. Let's see the benchmarks in the Ashes of the Singularity benchmarks.
RTX 3060 Ti Vs. RTX 2080 SUPER – Ashes of the Singularity (Crazy, 1080p)

On the setting Crazy, at 1080p, the RTX 3060 Ti reaches 7900 points and an average frame rate of 95.3 FPS.
Meanwhile, at the same settings, the RTX 2080 SUPER reaches 8400 points and an average frame rate of 101.6 FPS.

The RTX 3070 reaches a score of 9000 points and the Radeon RX 6800 scores 9500 points.
Note, however, that this benchmark is mostly a CPU benchmark. Moreover, the RTX 3060 TI is performing nicely for its price.
NVidia RTX 3060 TI – Price & Availability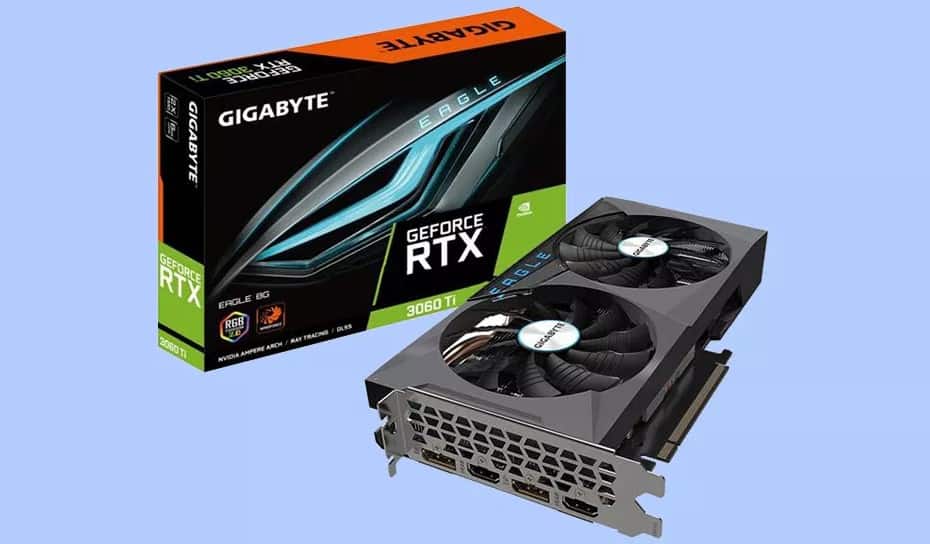 The NVidia RTX 3060 TI is set to be launched on December 2, and provided there's a chance to grab this GPU, it's a good investment.
At 449 USD, the RTX 3060 TI is 25% cheaper than the RTX 3070 and 11-13% less powerful. For those that weren't able to get an RTX 3070, the RTX 3060 TI would be a great choice if they're on a budget but still want to get the newest architecture.
However, that's the price of a stock RTX 3060 Ti. Videocards spotted European retailers have listed all the custom models by Gigabyte, Inno3D and Zotac:
Gigabyte RTX 3060 Ti EAGLE – 538.91 EUR
Gigabyte RTX 3060 Ti EAGLE OC – 525.98 EUR
Gigabyte RTX 3060 Ti Gaming OC – 558.16 EUR
Gigabyte RTX 3060 Ti AORUS Master – 592.26 EUR
Inno3D RTX 3060 Ti Twin X2 OC – 502.23 EUR
Inno3D RTX 3060 Ti iChill X3 – 529.49 EUR
ZOTAC RTX 3060 Ti Twin Edge – 568.38 EUR
The prices in US should be lower considering Europe's taxes, though. Hopefully this won't be another stock washout. If you're not able to get the RTX 3060 TI this week, NVidia's stock issues might be resolved in Q1 2021.
NVidia RTX 3060 TI – Final Thoughts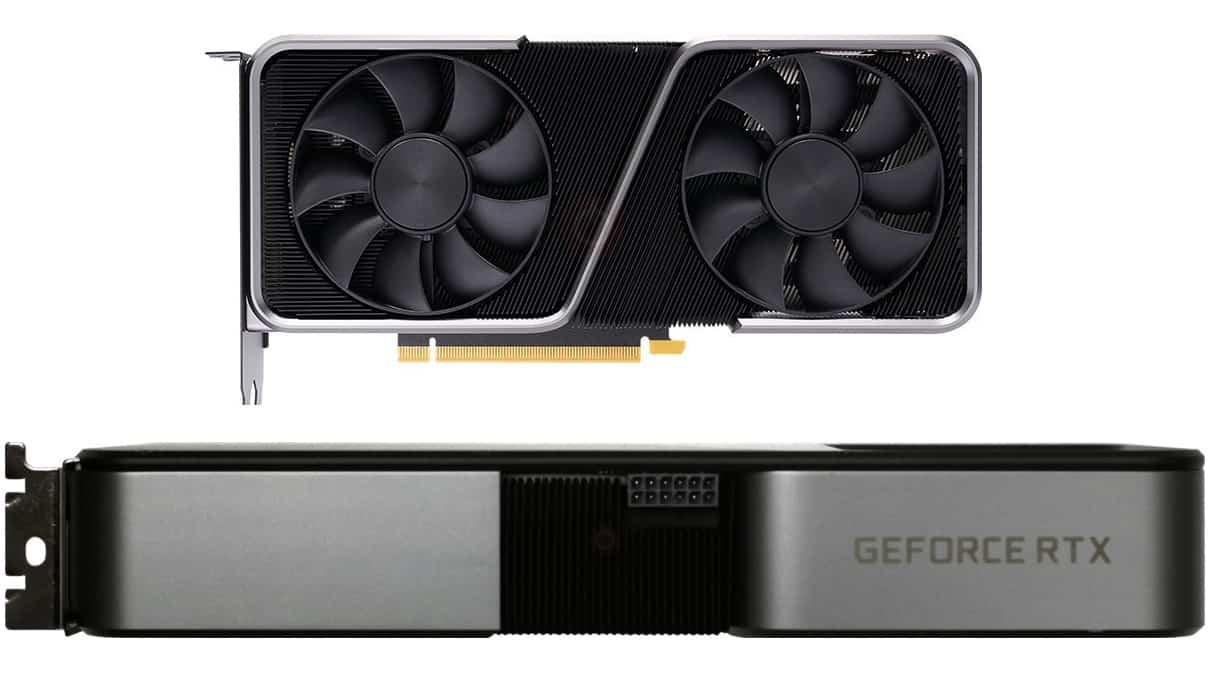 The GeForce RTX 3060 Ti Founders Edition – which looks like the RTX 3070 – will surely be a bargain, coming at only 449 USD. Looking at the scored in both 3DMark and Ashes of the Singularity, the GeForce RTX 3060 Ti is surely a wise purchase for gamers that want great performance at reasonable prices.

<![CDATA[ */ var zbjs = {"ajaxurl":"https:\/\/gaminggorilla.com\/wp-admin\/admin-ajax.php","md5":"d8e8b24d2fa18d2999e0fddcdd418586","tags":[],"categories":["Hardware"]}; /* ]]>