Seenda IWG-DHXKB02TZ Keyboard/Mouse Combo Review
If you're looking for portability, a decent wireless keyboard and mouse makes a nice addition to your kit. Seenda recently reached out and asked if we'd have a look at one of their keyboard and mouse combos. Rechargeable, RGB backlit, lightweight, and affordable, it seems to check all boxes. As usual, check out the specs, and then I'll give you some of my thoughts.
SEENDA IWG-DHXKB02TZ KEYBOARD/ MOUSE COMBO
Rainbow Backlight:
The backlit lighting effects will definitely be noticed, especially in the dark.
Rechargeable Combo:
Both keyboard and mouse are rechargeable via supplied USB-Type-C cable.
Adjustable DPI Mouse:
Easily adjust the sensitivity of the mouse between the 3 DPI levels.
Plug and Play:
2.4GHz wireless – provides automatic frequency recognition and stable signal with no delay.
Compatible With:
Windows 2000, XP, Vista, Win 7, Win 8, and Win 10,Raspberry Pi 3/4.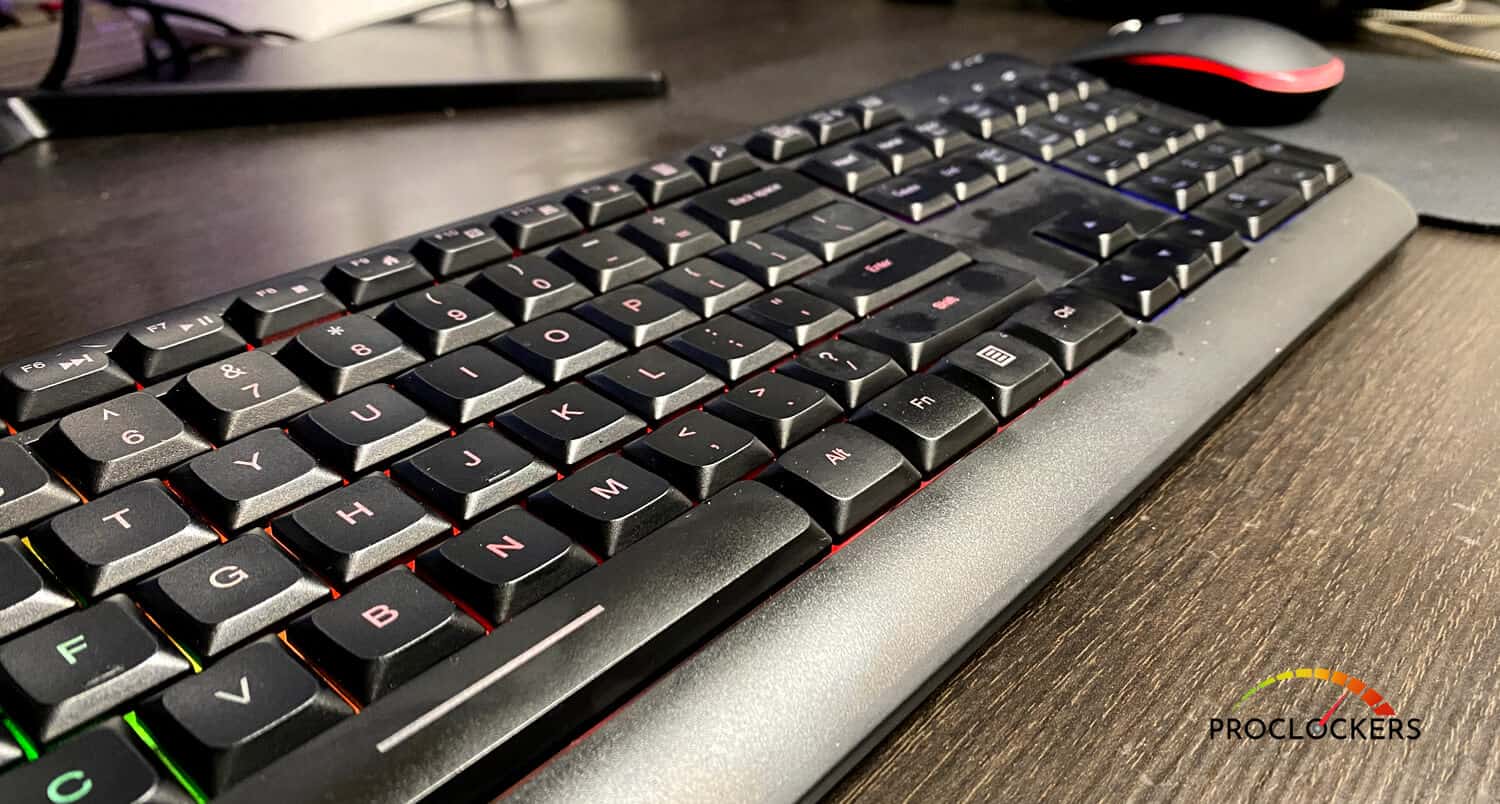 SEENDA IWG-DHXKB02TZ KEYBOARD/ MOUSE COMBO: FIRST IMPRESSION
The first thing that hit me when unboxing this combo is there is no branding anywhere on the keyboard or mouse. What company doesn't brand their products? Serial numbers and model numbers are found on the back of the keyboard and the underside of the mouse, but no manufacturer brand at all. Though a little strange, performance is the most important.
Personal preference here, but I much prefer a mechanical keyboard. That said, the membrane keyboard on this kit feels nice. The keys are quiet, and it really is comfortable to use. The RGB backlighting on the keys adds to the overall appeal, but it isn't very bright even at the brightest of the four selectable brightness settings. The lighting is switched on or off by holding the Fn key+Scroll Lock. Brightness is controlled by holding FN+PgUp or Fn+PgDn. I would have also liked to see some selectable patterns for the lighting. Though it's RGB, the colors aren't addressable either through software or baked in settings.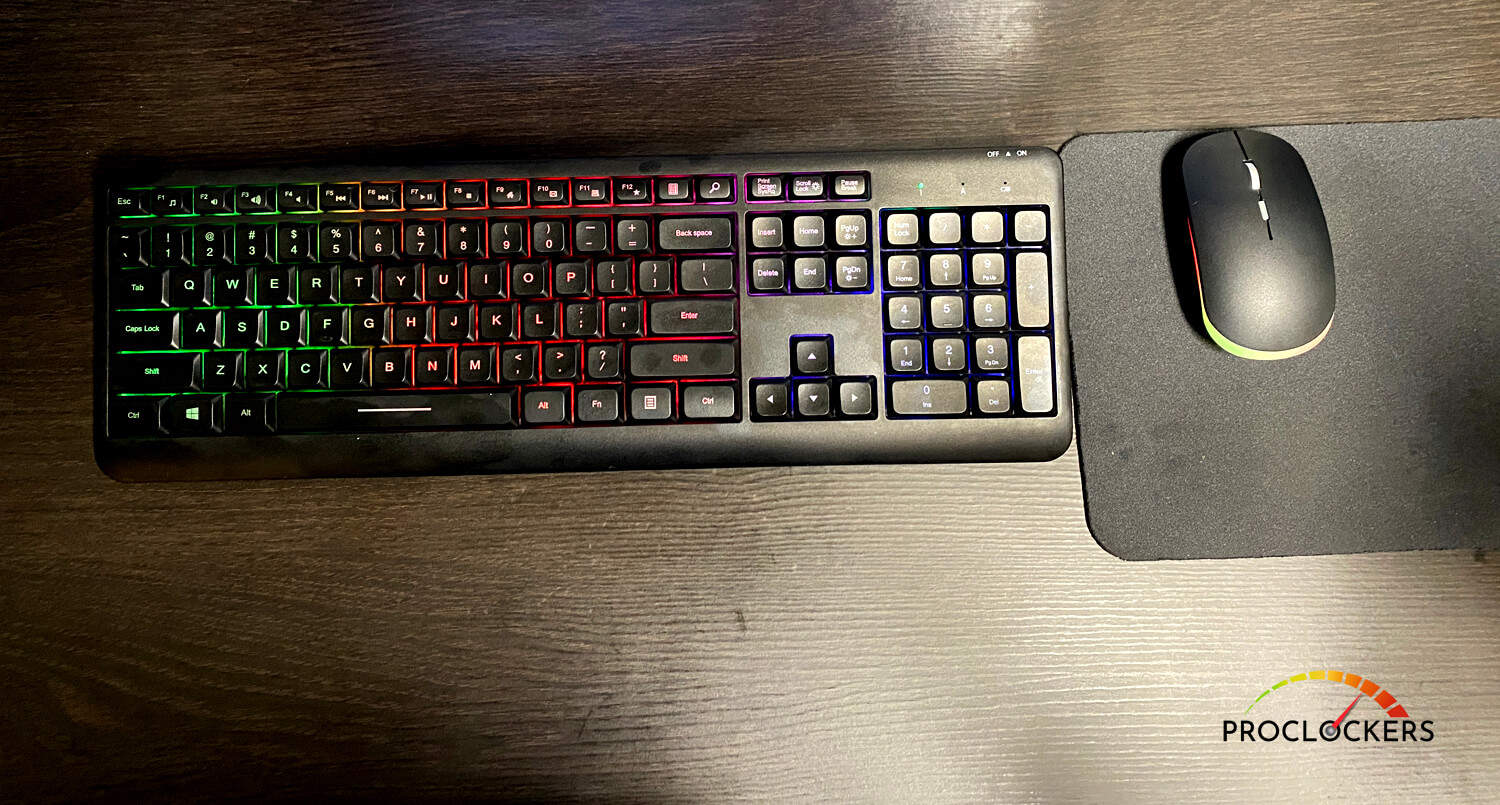 USB-Type-C recharging is a welcome change to frequently swapping batteries. I can't tell you how many times I've had to run to the store in the past just because the keyboard or mouse died and I didn't have any waiting in a drawer somewhere. The built-in battery in both the keyboard and mouse have good life to them. I've had them last for a full 8 hour day without having to recharge.
The mouse performance is what I'd expect from an optical wireless mouse, but without traditional noisy mouse clicks. Though the mouse is compact, it doesn't feel awkward in the hand. The metal scroll wheel allows for solid purchase for scrolling. As with the keyboard, the RGB rim lighting on the mouse isn't selectable. It cycles through a built-in pattern. The lighting can be turned on or off with a dedicated button on the bottom of the mouse.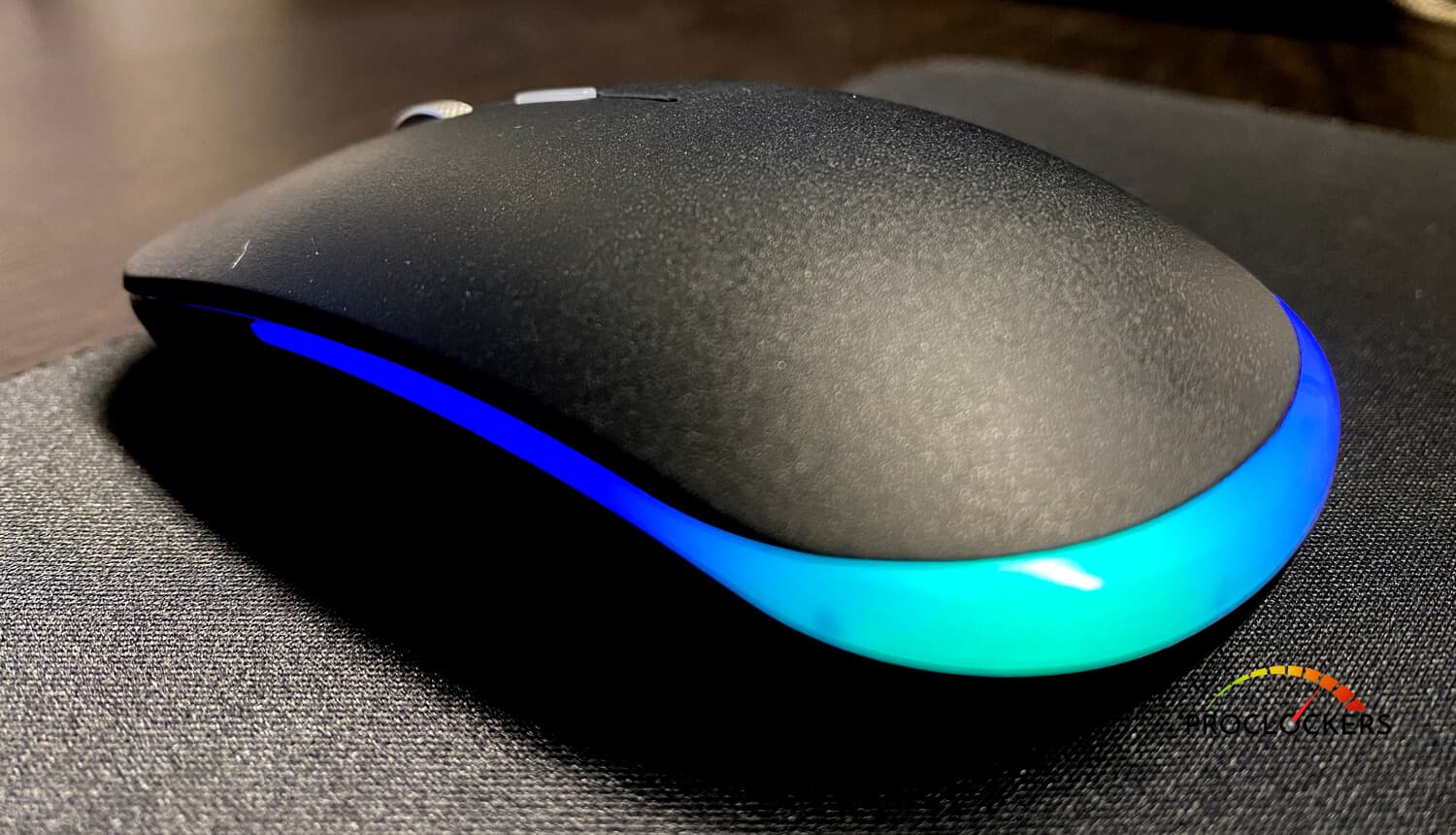 The 2.4G USB Nano Receiver is also made to be portable. It hides nicely in the bottom of the mouse for easy transporting in a bag or backpack. Seenda advertises a working distance of 10 meters (~32 feet) without obstruction. I found that it works better if the keyboard and mouse are less than two feet from each other. I initially had the receiver installed on one of the rear USB ports of my motherboard. In that configuration, the keyboard and mouse were nearly useless. Frequent disconnects, repeated keystrokes and mouse clicks plagued this kit and almost made me quit using it altogether. Performance and user experience improved only when I moved the receiver to one of the USB ports on the top of my computer case.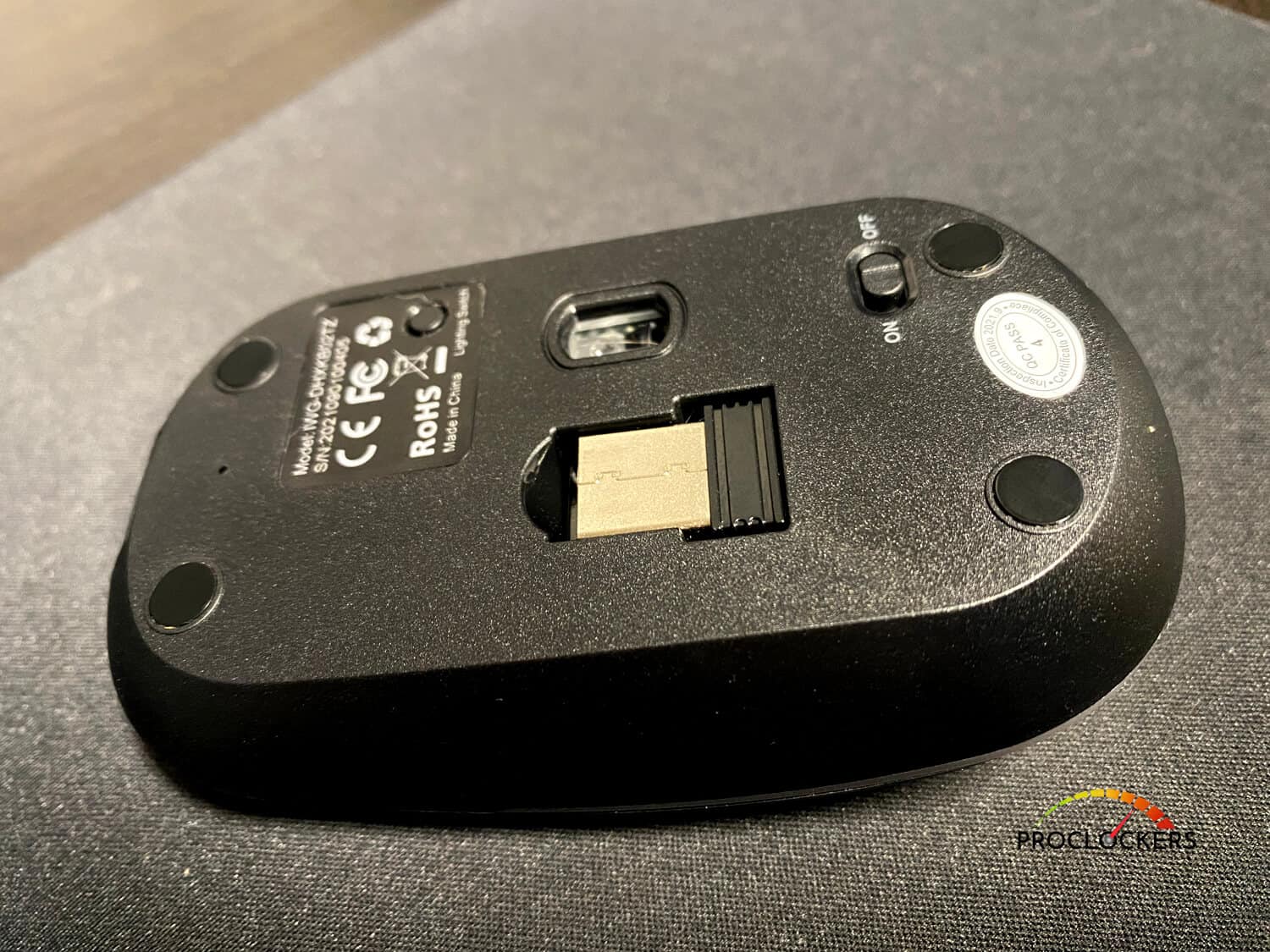 FINAL THOUGHTS
So, who is this kit for? I'd recommend this to someone that's looking for a clean desk setup. Wires leading all over can be unsightly and sometimes tricky to manage. If you've recently found yourself working from home more and needing a change, this combo kit is worth considering. If you're on the go a lot and don't like the performance of the included keyboard and mouse of your laptop, the IWG-DHXKB02TZ is worth your time. Gamers, even casually, you're gonna be better off sticking with something wired. Honestly, I'd have a hard time recommending any wireless keyboard and mouse combo for gaming. The 2.4G wireless receiver performance can be spotty. Because of that, I wouldn't push the 10 meter advertised working distance. Line of sight is key to getting the best performance out of this wireless keyboard and mouse combo. At the time of this writing, you can pick up the Seenda IWG-DHXKB02TZ for $49.99 USD.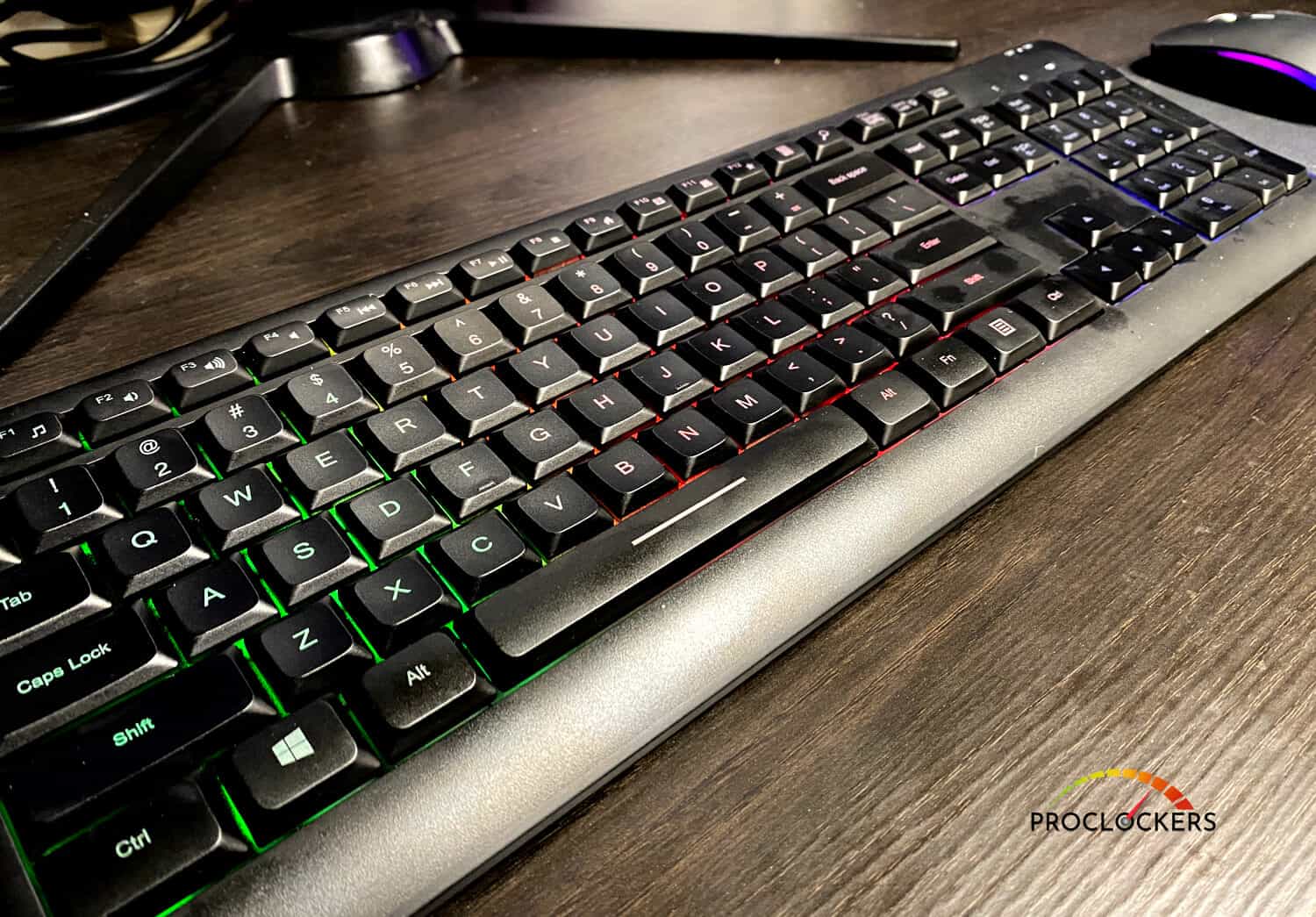 ProClockers would like to thank Seenda for providing this sample for our review.

<![CDATA[ */ var zbjs = {"ajaxurl":"https:\/\/gaminggorilla.com\/wp-admin\/admin-ajax.php","md5":"d8e8b24d2fa18d2999e0fddcdd418586","tags":[],"categories":["Hardware"]}; /* ]]>