Viotek GFI27DBXA 1440p Gaming Monitor Review
Introducing the Viotek GFI27DBXA 1440p Gaming Monitor
When I got the chance to review the TCL TV back in November of 2020, that panel sort of ruined all other screens for me.
Almost overnight, using the computer wasn't as fun anymore. My monitors fell far short in every aspect of comparison. Contrast, brightness, no HDR, only 1080p. Viotek has brought back most of the satisfaction of consuming video content and gaming. Why most and not all? Well, the TCL TV is 50" where the monitor is 27". "Uh, dude, which monitor are you referring to?" Viotek's GFI27DBXA.
Check out the full spec list below, and I'll give you some of my thoughts after.
From the Manufacturer: The Viotek GFI27DBXA 1440p Gaming Monitor
Don't choose between color, resolution, and performance. You can have it all with the GFI27DBXA 27-inch IPS Gaming Monitor from VIOTEK®.
Our expertly engineered IPS panel has been optimized for pro-motion gaming that's fast and fluid. Max out with a 180Hz refresh rate and 1ms response (OD).
Enjoy smooth, glitch-free gameplay with minimal motion blur and image ghosting with Adaptive Sync, compatible with G-Sync and FreeSync. The HDR-ready QHD display delivers a more satisfying, visually superior picture over a standard definition monitor.
Images are more realistic, produced with over 1.07 billion colors and a wide 141% sRGB gamut. Expect faithful color reproduction with better clarity in shadows and highlights—all with ultra-sharp detail and 2560x1440p resolution. Customize the display using 6 presets (standard, text, FPS, movie, game, RTS) with options to fine-tune the colors even more. FPS/RTS optimization can bring out extra details in darker games, letting you see enemies lurking in the shadows before they see you. And with GAMEPLUS crosshairs, every shot can be a direct hit. For marathon gaming sessions, protect your eye health and minimize eye strain with a user-controlled blue light filter, available on 3 levels.
GFI27DBXA Full Spec List
Display
– Dimensions: 24.22 x 16.44 x 8.14 in.
– Weight: 12.13 lb.
– Screen Size: 27 in.
– Panel Type: IPS
– Resolution: QHD (2560x1440p)
– Aspect Ratio: 16:9
– Brightness: 600 cd/m2 (max.)
– Viewing Angle: 178° H / 178° V
Performance
– Refresh Rate: 180Hz (max.)
– Response Time: 3ms / 1ms (OD)
– Displayable Colors: 1.07G
– Color Gamut: 141% sRGB, 103% NTSC
– Contrast Ratio: 1000:1
– Dynamic Contrast Ratio: 1M:1
– FreeSync Range: 48Hz-180Hz (DP), 60Hz-165Hz (HDMI)
Ports
– 2x DP 1.4
– 1x HDMI 2.0
– 1x 3.5mm audio out
– 1x USB (firmware download only)
Stand
– Height Adjust: 5.31 in.
– Tilt Adjust: +5° / -15°
– Pivot Adjust: 20°
– Orientation Adjust: Portrait/Landscape
Other Features
– Adaptive Sync w/ Low Framerate Compensation (LFC)
– G-Sync/FreeSync compatibility
– FPS/RTS Optimization
– GAMEPLUS crosshairs
– Anti-glare treated screen
– 3-Level Blue Light Filter
– VESA (100×100 mm)
I'm big on customer service. There are few things I appreciate more than a company that stands behind their products, so I feel it's appropriate that I start out with my experience in dealing with Viotek. The first monitor we received had a stuck pixel. Just one. It was almost in the center of the screen and really only visible on a static dark background. I really couldn't notice it otherwise. Still, I was curious at how Viotek would handle it. I sent an email, and the response I got instantly gave me a sense of great appreciation.
"Viotek will replace ANY FULL dead pixel for any monitor that is under our
Three-Year Limited Manufacturer's Warranty. Viotek will replace a monitor
that has 4 or more Bright sub-pixels for any monitor that is under our
Three-Year Limited Manufacturer's Warranty. Viotek will replace a monitor
that has 6 or more Dark sub-pixels for any monitor that is under our
Three-Year Limited Manufacturer's Warranty. Viotek will replace a monitor
that has 5 or more mixed Bright or Dark sub-pixels for any monitor that is
under our Three-Year Limited Manufacturer's Warranty."
I received a replacement monitor, completely free of stuck pixels, in about 5 days. MAJOR kudos here, Viotek.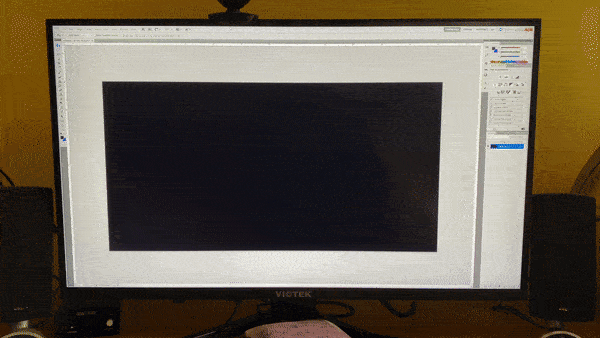 Setting up your New Viotek GFI27DBXA 1440p Gaming Monitor
Setup was really easy. Everything you need to have a great experience comes shipped in the box. Adjustable stand, power cord, DP cord, and the star of the show, the monitor itself. If you're adding this as an additional monitor to an existing setup, the GFI27DBXA is VESA compatible for neat and easy mounting. Or, if your desk space allows, it will fit nicely side by side with another monitor.
My computer specs:
Custom built PC
FSP CMT 510 Plus tempered glass case
ASRock X570 Phantom Gaming 4S
AMD RYZEN 5 3600
ASROCK Radeon RX 5500XT
CORSAIR Vengeance LPX 16GB (2 x 8GB) 288-Pin DDR4 SDRAM DDR4 3600
Crucial BX500 240GB Internal SSD
Windows 10
The Viotek GFI27DBXA does take some calibration when you first set it up, as should any new monitor you connect. For example, HDR, G-CYNC/FreeSync are disabled when it's shipped from the manufacturer. For the best experience, you'll want to enable these first. Once that's done, make sure you use the custom ICC profile that Viotek has available in the support section of their web site. Next, use the color calibration tool in Windows to get you about 99% of the way there. Finally, use the NVIDIA control panel or AMD's Radeon software to make final tweaks in color temperature, contrast, saturation, and hue. Tweaks here should be minimal, if you have to make any at all.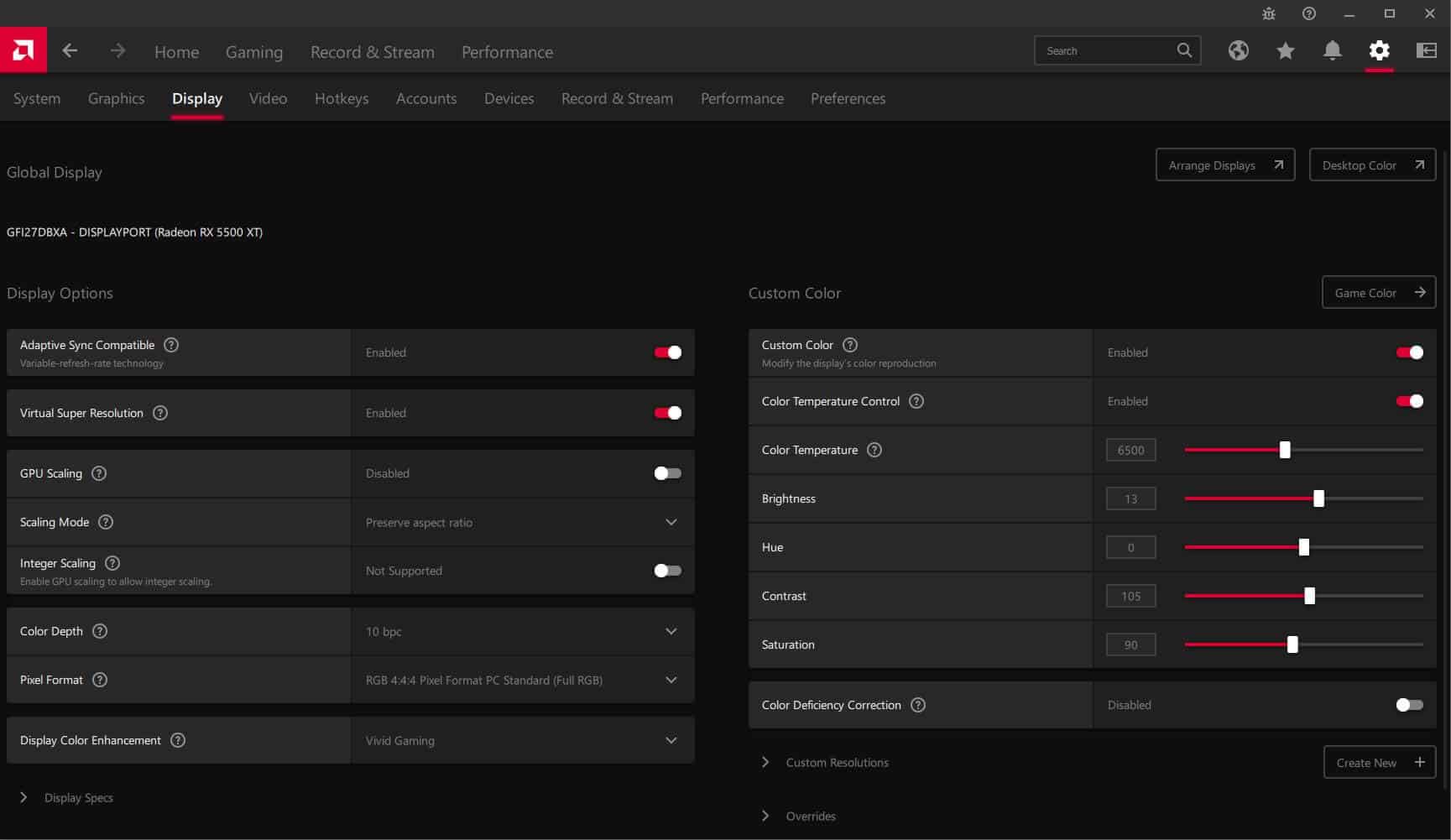 Once all of the tweaking is done, jump into your favorite game, or check out some HDR video. Better yet, take your old monitor and set it side by side, enable monitor mirroring, and compare the difference first hand. Personally, I was blown away at an HDR video by Jacob + Katie Schwarz on YouTube: https://www.youtube.com/watch?v=tO01J-M3g0U.
Everything I was missing with my old monitors compared to my TV was suddenly back. Color accuracy, brightness, saturation, and most importantly: SUPER sharp resolution.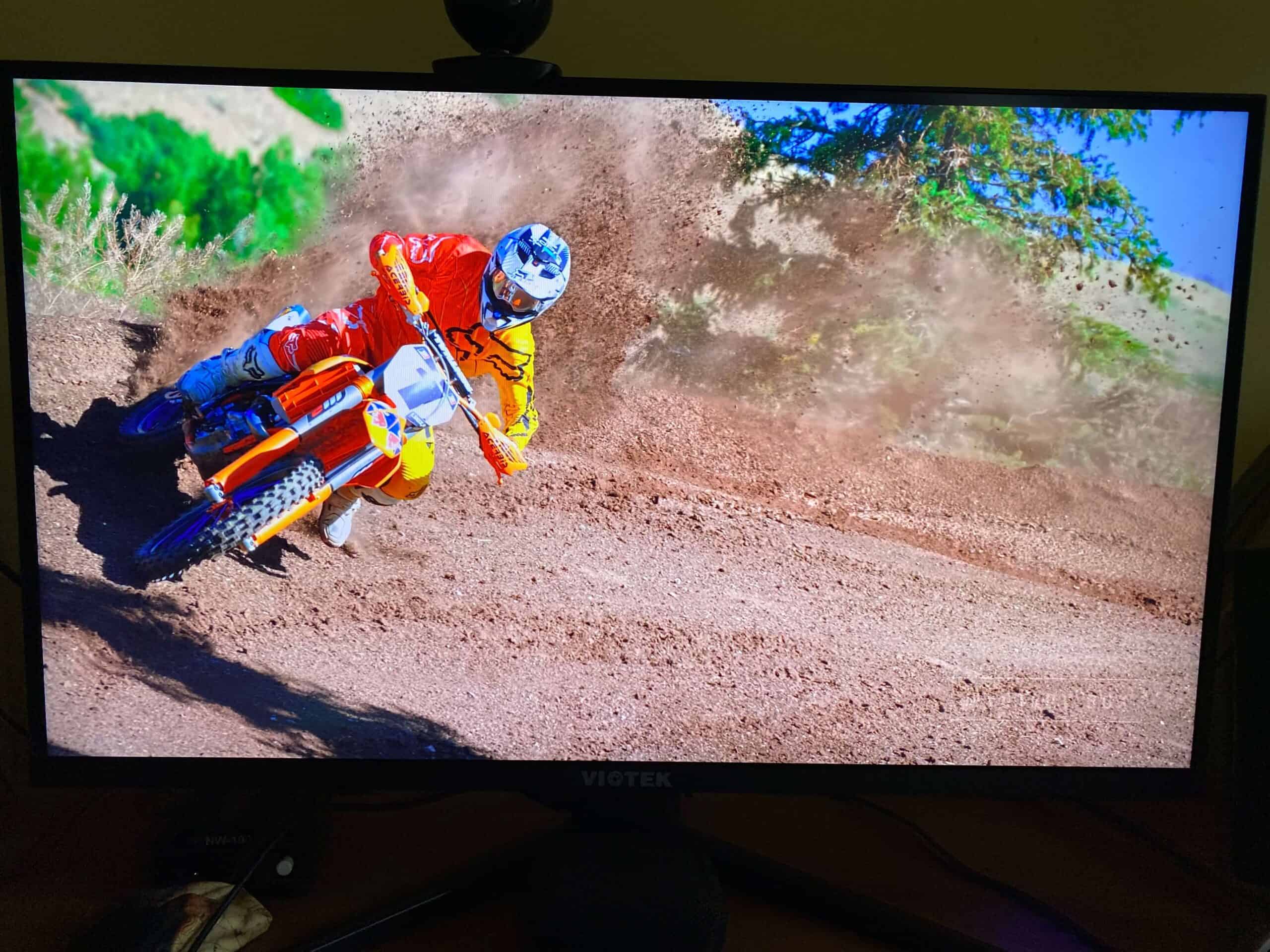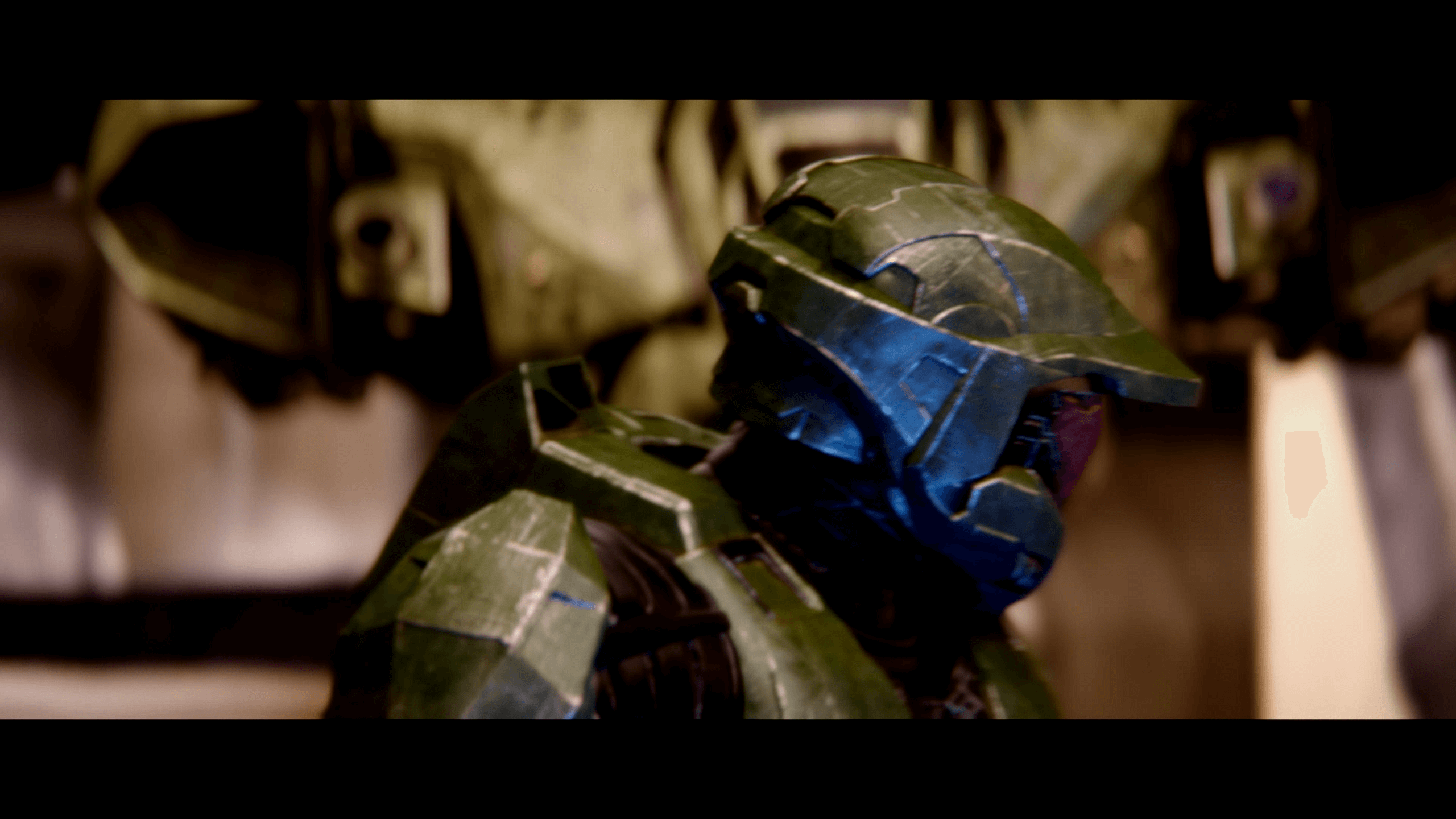 Unfortunately, there's no real way I can accurately show you what I'm seeing when sitting in front of this monitor. It's highly unlikely our systems are using exactly the same hardware. The Viotek GFI27DBXA is an IPS display. You could have a VA or TN panel. Nevertheless, I'll include some photos though. Maybe some of this monitor's capabilities will translate.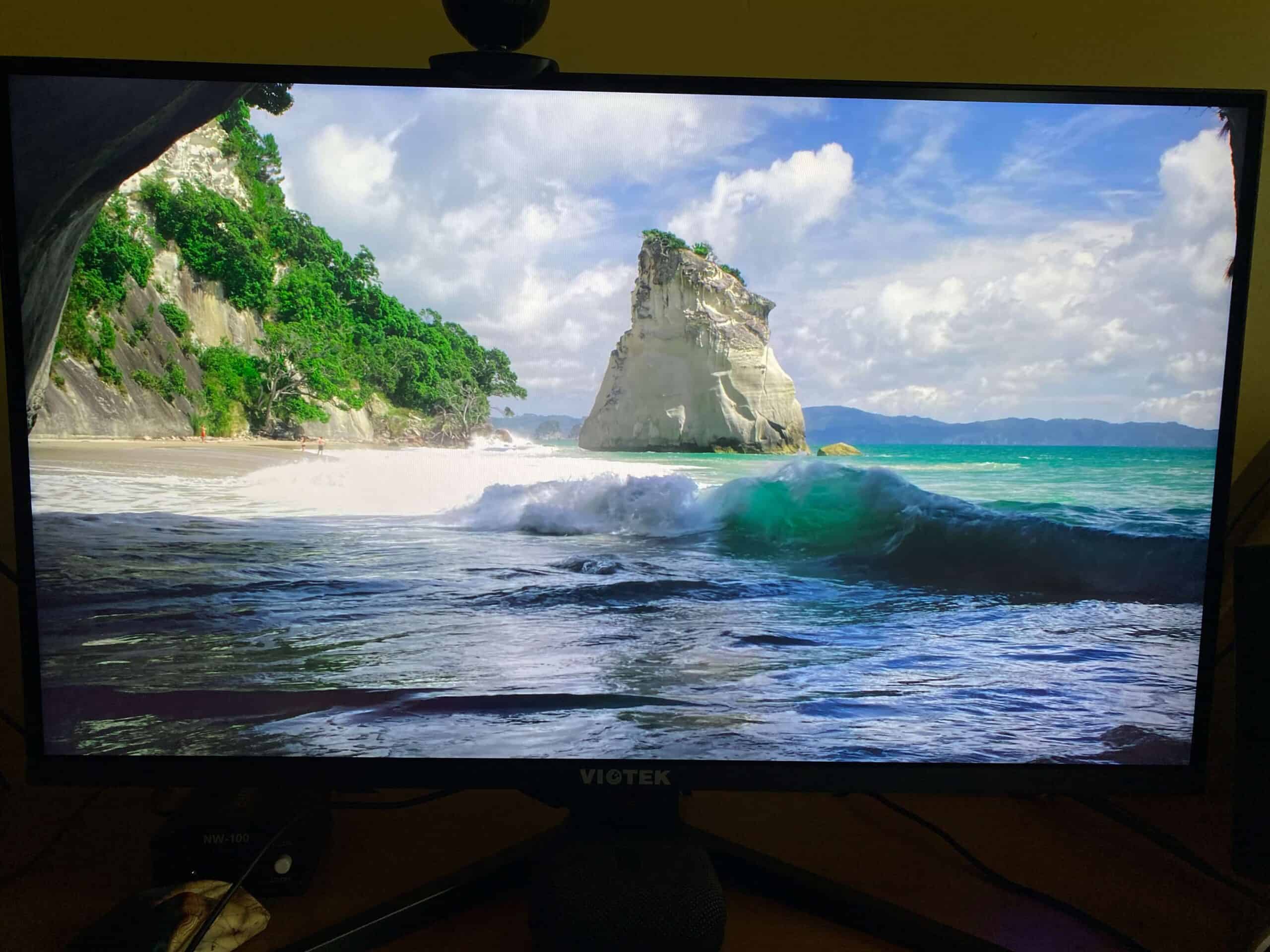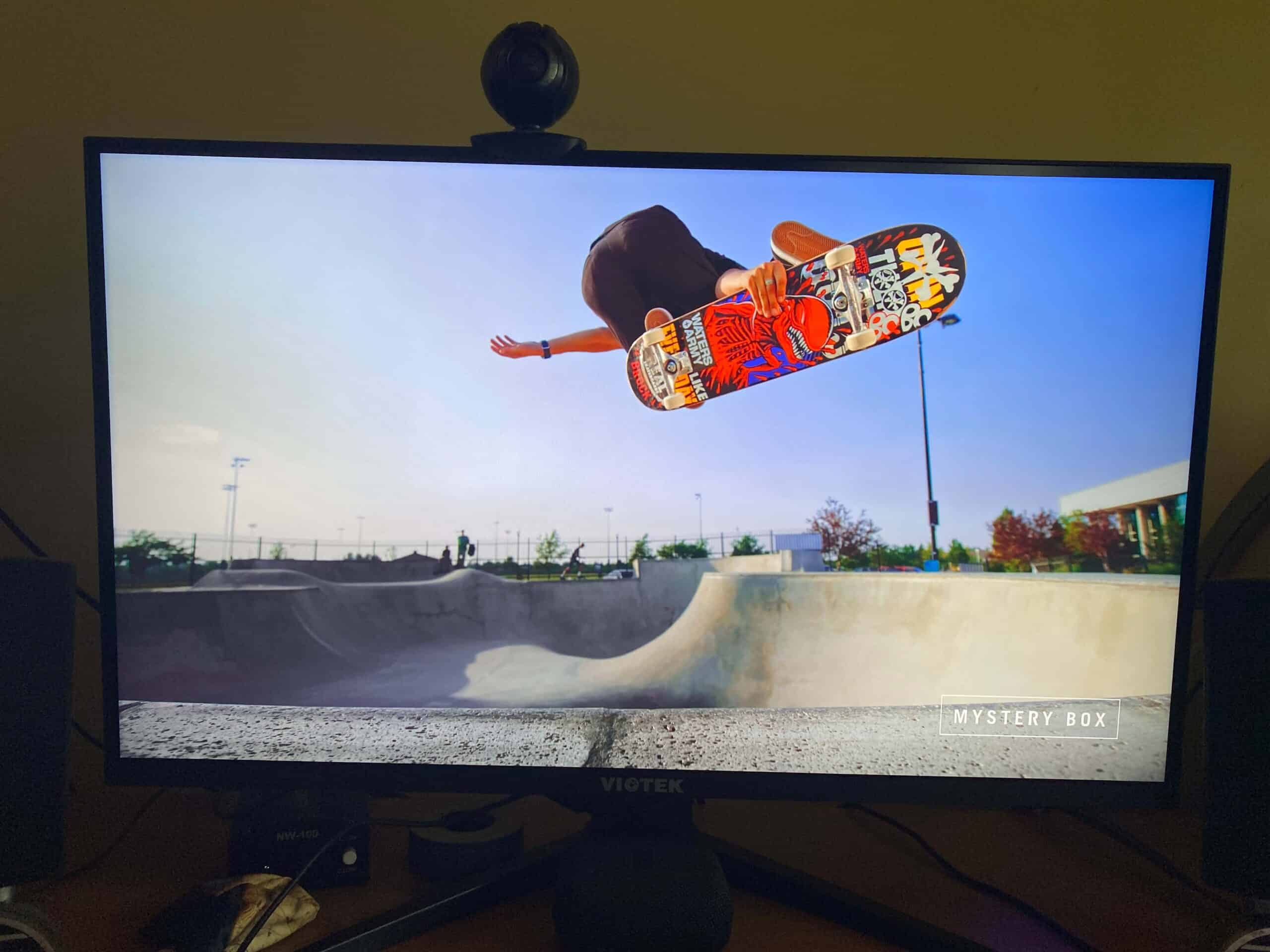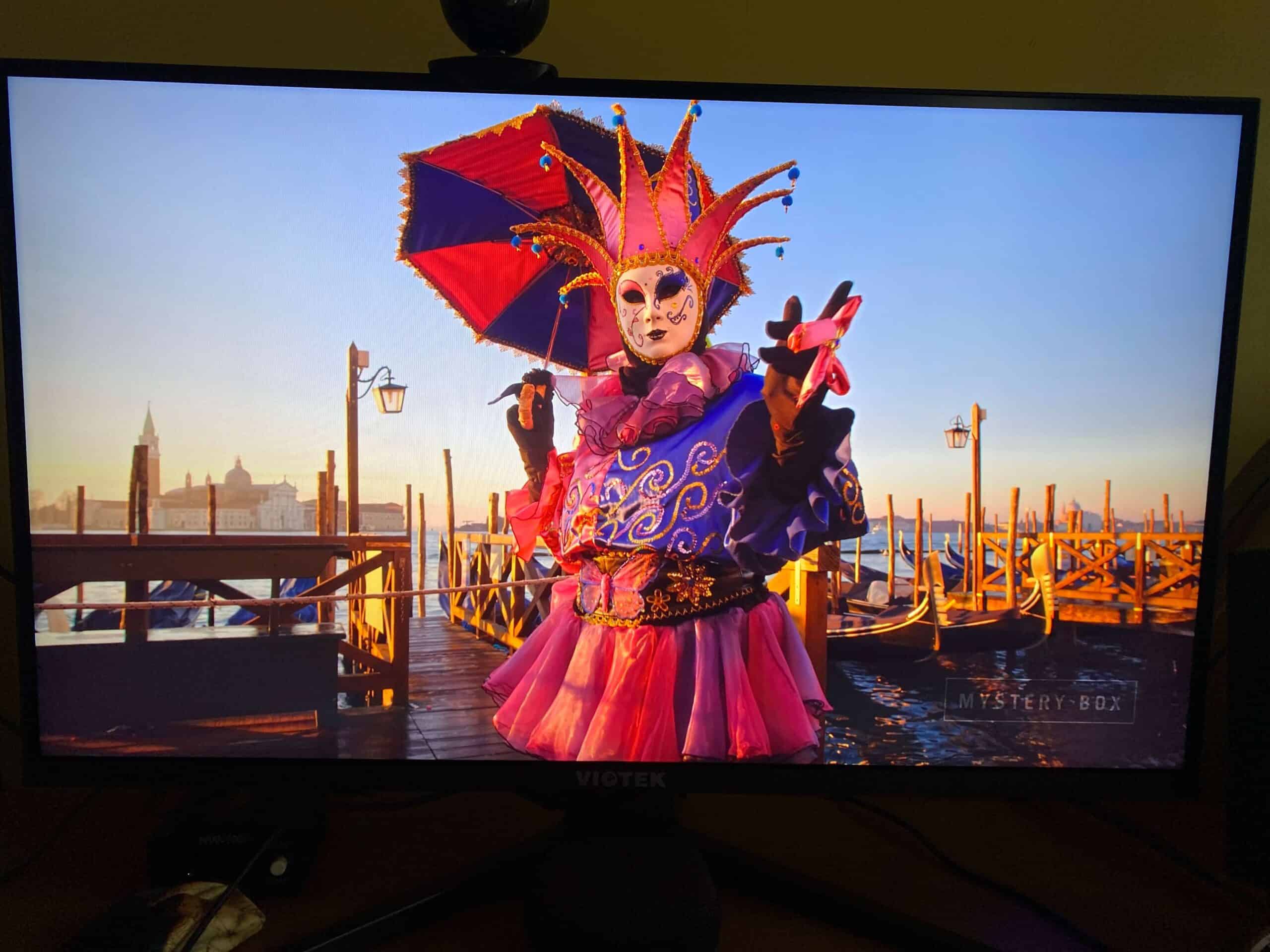 Concluding Thoughts on the Viotek GFI27DBXA 1440p Gaming Monitor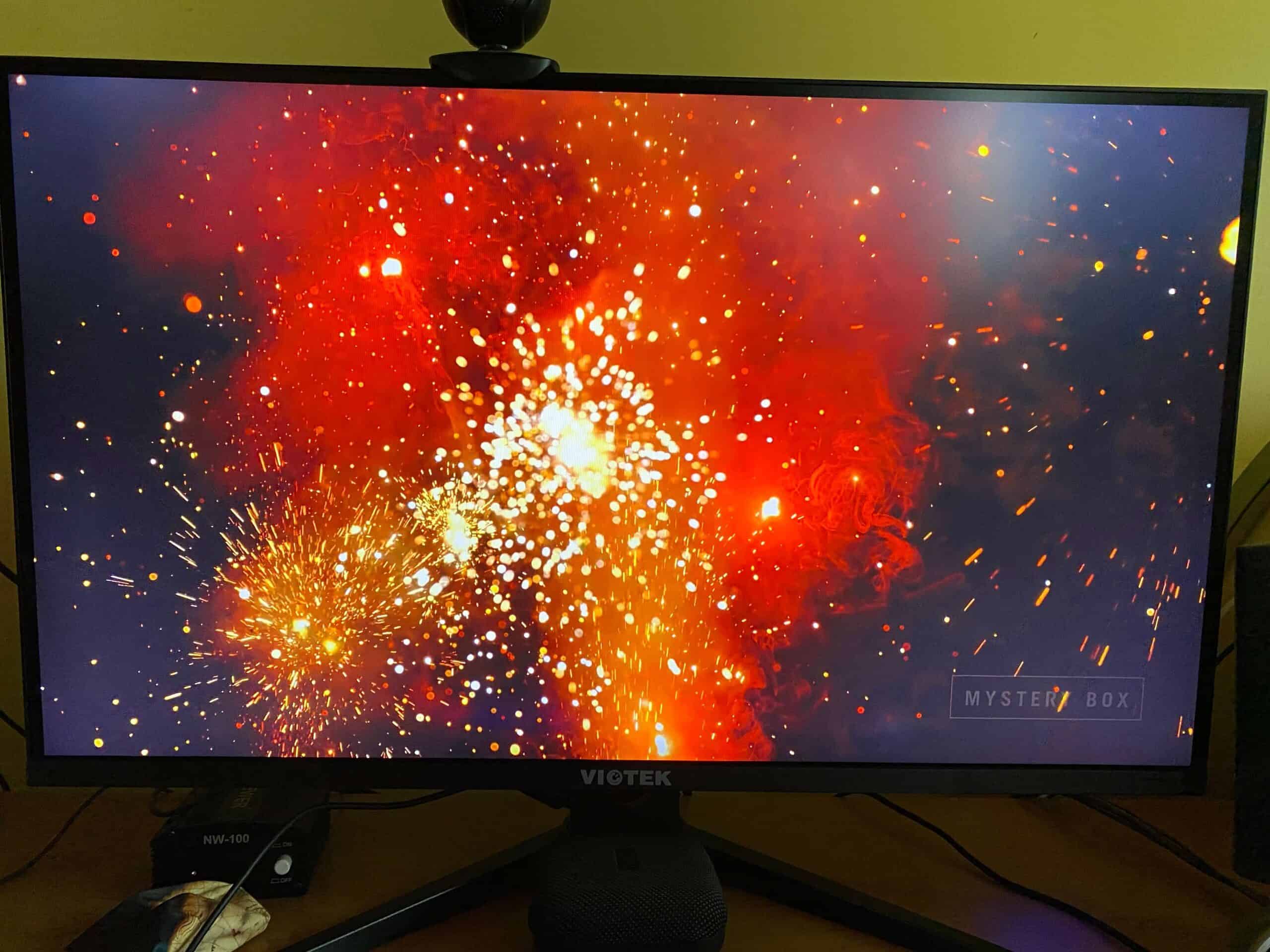 I said in the opening that this monitor doesn't compare to my TCL TV, and that's probably a little unfair. Actually, that's more than a little unfair. The TV is 4K QLED at 50", and the Viotek GFI27DBXA is 1440p at 27". Other than those differences, though, I'm very happy with this monitor. The color accuracy and saturation are on par with panels that are far bigger and almost twice as expensive. Now, the ultimate question. Could I recommend the Viotek GFI27DBXA to a friend or family member? Without a doubt, yes. At the time of this writing, you can find the Viotek GFI27DBXA for around $319.99 USD. Easy setup, superb, color accurate picture quality, HDR, and an outstanding customer service experience are all wins in my book; and it's why I'm awarding this monitor as a highly recommended product.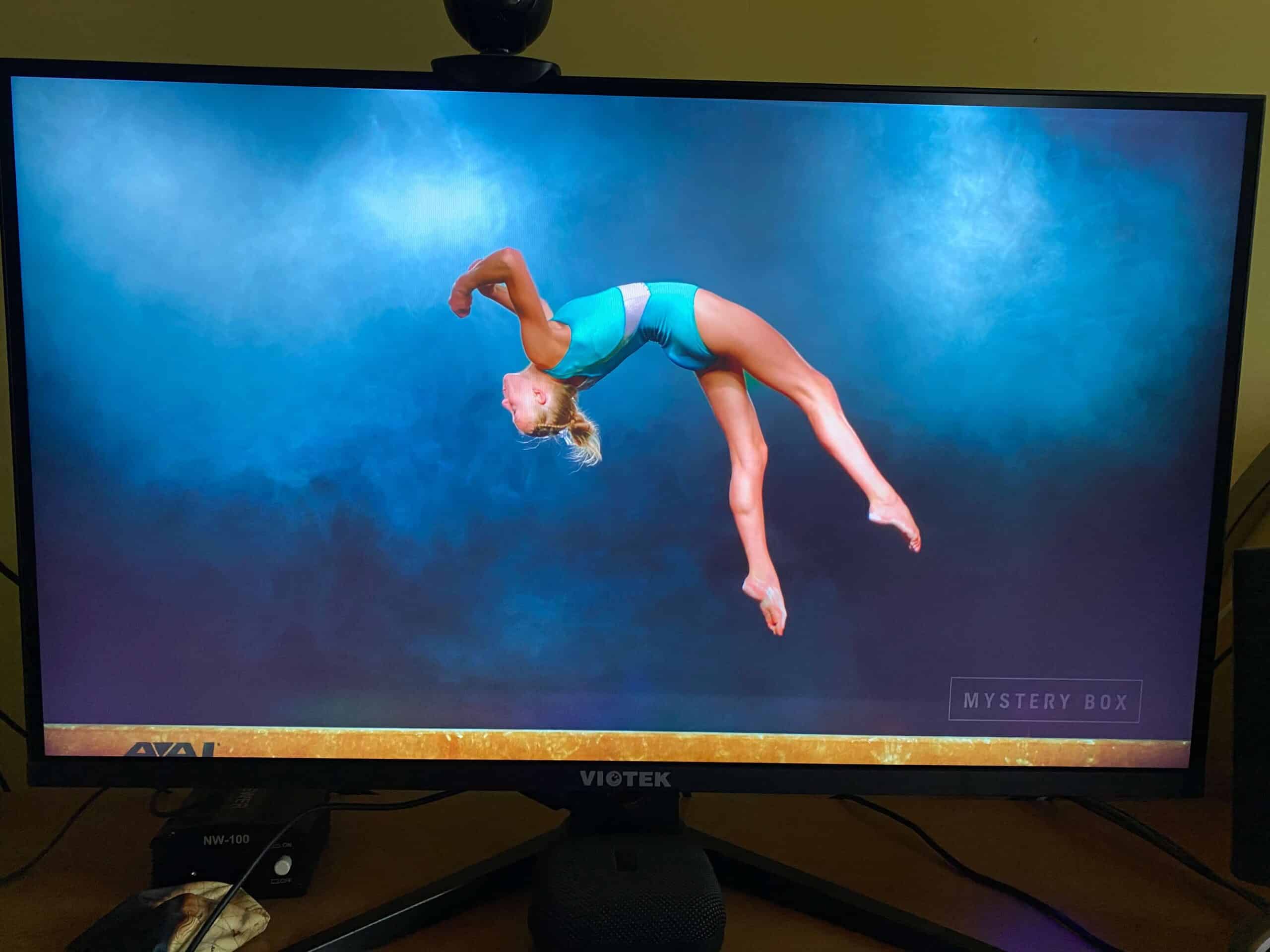 ProClockers would like to thank Viotek for providing this sample for our review.

Product support page: https://viotek.com/gfi27dbxa-27-inch-180hz-qhd-1440p-gaming-monitor-g-sync-freesync/

<![CDATA[ */ var zbjs = {"ajaxurl":"https:\/\/gaminggorilla.com\/wp-admin\/admin-ajax.php","md5":"d8e8b24d2fa18d2999e0fddcdd418586","tags":[],"categories":["Hardware"]}; /* ]]>