TCL 5-Series 50S535 (50" 4K HDR QLED TV) Review
Introduction to the TCL 5-Series 50S535 50" 4K HDR QLED TV
I know it goes without saying, but 2020 has been a trying year.
Home entertainment has taken on brand new meanings for many of us. So, when TCL offered to send us one of their most recent 4K HDR QLED panels, I couldn't say yes fast enough. Why? For starters, I had never reviewed a TV and thought it presented an interesting opportunity.
Also, we have TCL panels in our conference rooms at my full-time job.
I've always wondered what TV and movie content would look like, and not just the slideshows that management shows us a few times a year. We originally asked for anything they would like to send out. After a few questions back and forth, TCL recommended their 5 Series model 50S535.
TCL 50" 4K HDR QLED TV Manufacturer Specs
Superior 4K HDR picture quality
Wide Color powered by QLED technology
HDR Pro Pack featuring Dolby Vision
Contrast Control Zone technology maximizes contrast
Stream free TV, live news, sports, movies, and more
AiPQ Engine with Smart HDR, Smart 4K Upscaling, and Smart Contrast
Auto Game Mode for an optimized fast-response gaming experience
Easy Voice Control works with Amazon Alexa and Google Assistant
Simple, personalized home screen
Advanced Digital TV Tuner with Live TV Channel Guide
FullView edge-to-edge glass design
Integrated cable management makes your TV setup clean and clutter-free
Easy-to-use remote with shortcuts to popular channels
Dual-band WiFi & Ethernet port
4 HDMI ports (1 eARC)Click here for the TCL product support website.
Setup of the TCL 50" 4K HDR QLED TV
First thing to note is to have someone available to help you. The TV isn't heavy, but its size alone mandates a helper. Make sure you have a flat surface to lay the TV on so you can install the feet. It's a good idea to have a moving blanket or other thick blanket as a cushion. Lay the TV on its back, grab a Phillips head screwdriver, and install the feet in the mounting holes. The left foot will only fit the left side, and likewise with the right. Once that's done, carry the TV to its new home, and plug it in. *If you're mounting on a wall, follow the instructions in the user manual for bracket and screw types.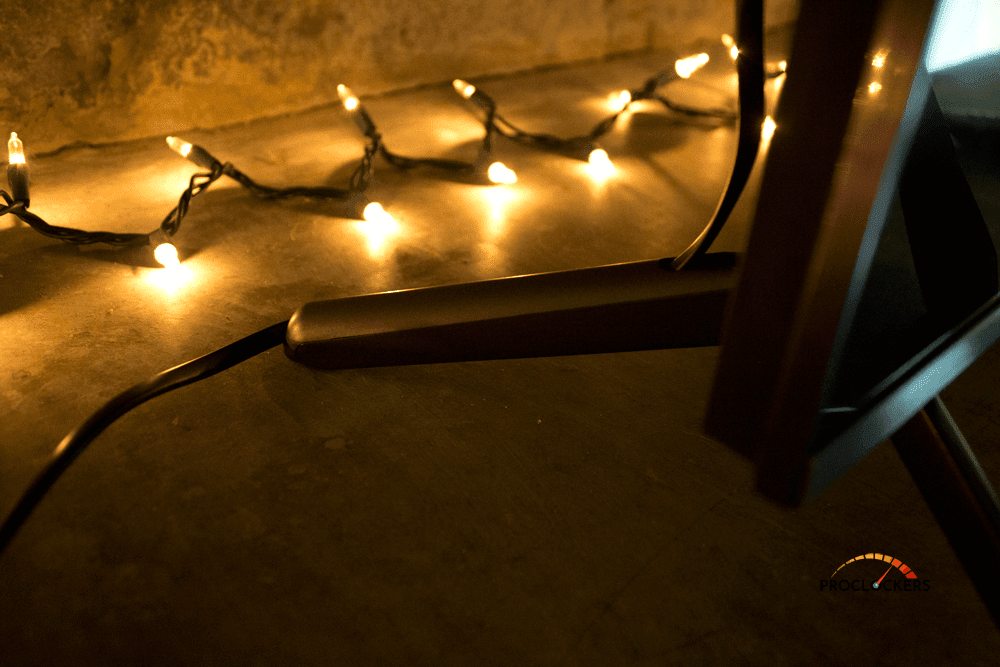 If you're a cord-cutter like me, the "hard" part is done. If not, make sure you plug in any game console(s), cable or satellite box, and Blu-ray player into the HDMI ports on the TV.
On the TCL 50S535, Roku is built into the TV. During the first boot of the TV, you'll have to create a Roku account if you don't already have one. (Note: the account itself is free, but you will have to enter payment information if you choose to make purchases or rentals from the Roku store.) I found the Roku setup to be really smart. You can choose which subscription services you'd like to add, such as Netflix, Hulu, Amazon, Disney+, and others, and the TV will do the rest. Obviously, the TV will need access to your WiFi network, or you can choose to plug an Ethernet cable into the provided Ethernet jack on the TV.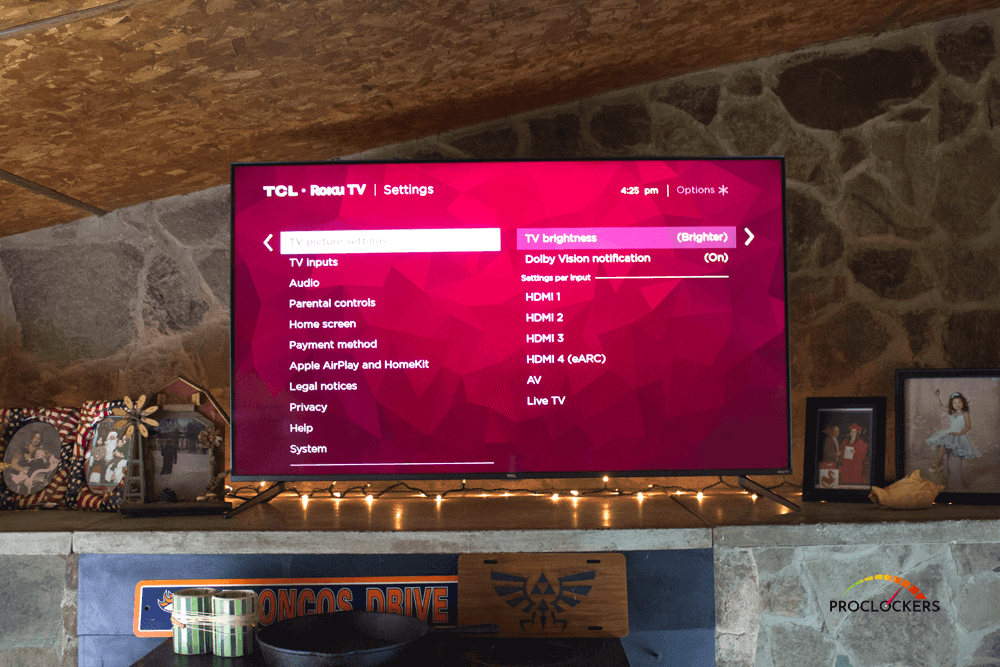 After the initial setup and Roku configuration, you'll see the apps you selected to install as well as your HDMI inputs. Each input or app icon can be moved in whatever configuration you choose. To get the most out of the Roku experience, you'll also want to install their free app for your Android or iOS device.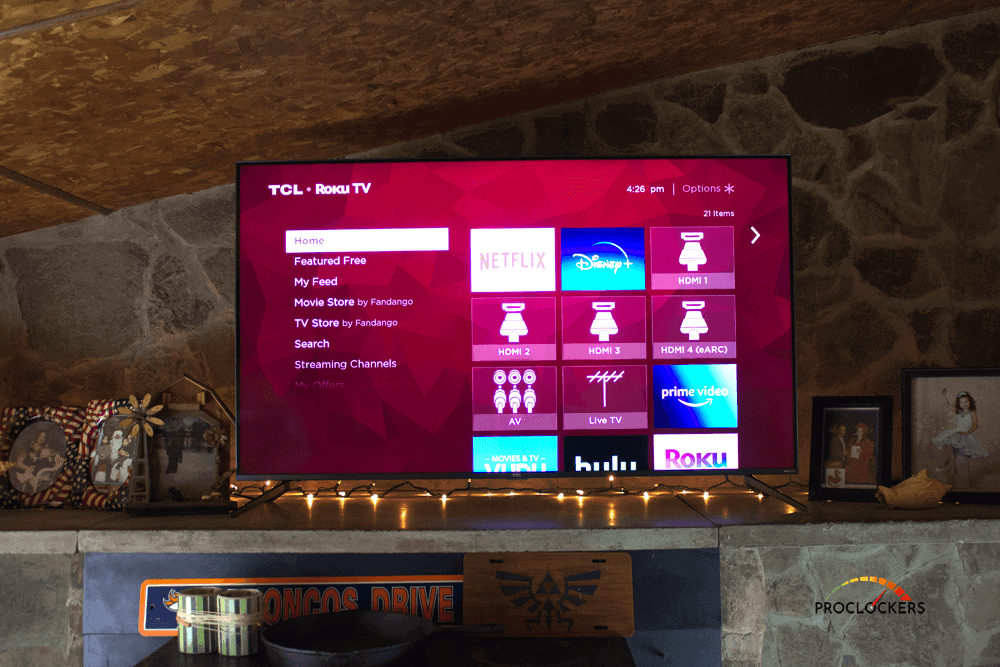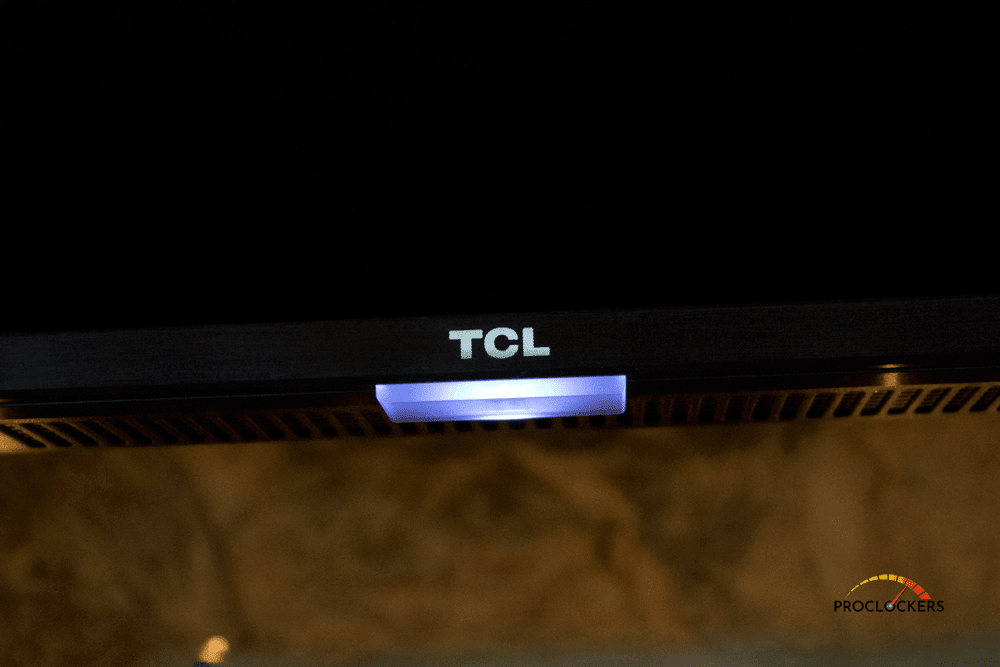 Experience with the TCL 50" 4K HDR QLED TV
The initial setup can take up to 20 minutes, depending on your Internet speed. To be fair, it was easy. TCL really did a great job at making sure the average consumer can follow the on-screen directions at getting their new TV up and running quickly. I especially liked the option to arrange app icons in a way that makes sense to you, the user. On that same note, you also have the option to name your HDMI inputs and give them a custom icon. No more guessing which HDMI input the cable box, Blu-ray player, or game console is on.
Music Source: https://www.storyblocks.com/audio/stock/kisinger-b6ydcefjhk2x0u6ro.html
Now on to the fun part. Let's check out some content. For that, I turned to YouTube, Netflix, Disney+, and my personal Plex server. I don't know what I expected, but the picture quality was exceptional. Watching movies and TV shows I was already familiar with suddenly seemed brand new. I noticed details that were hidden by lower quality screens before. For 4K content, I used a YouTube video of the International Space Station. I was blown away. The details, contrast, and vivid colors were truly amazing.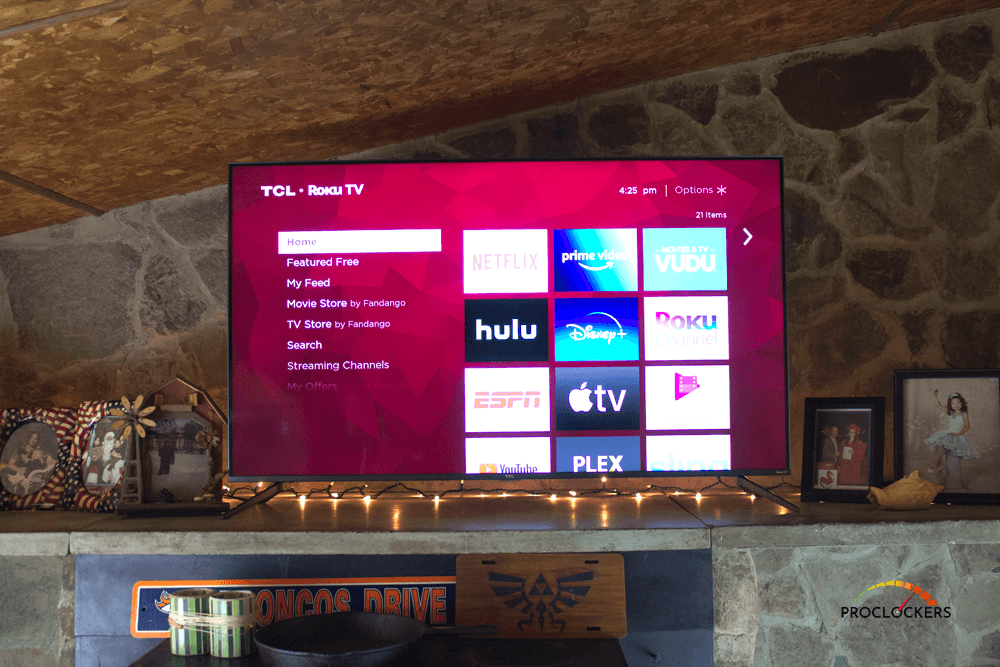 The Roku app experience really adds to the overall experience with this TV. It was a nice change using the app to sign in to my streaming services such as Netflix. Instead of using the remote to click around the screen, you can use your Android or iOS keyboard to enter your sign in information. The app even allows you to turn the TV on and off. The private listening mode via the Roku app is a nice feature also. Turn it on, connect a set of headphones or ear pods, and the audio of what you're watching is streamed to you. It's important to note that there is a little bit of latency with private listening mode. It's not severe, so unless you're actively watching for it, it will be mostly unnoticeable.
Easy-to-use remote
Growing up, the more buttons a remote had the better. Why? Because that meant you could adjust more stuff. Maybe the TV remote also controlled that super awesome VHS player your dad bought at the same time. While those days were fun, there's something to be said about simple remotes these days. With just a few buttons, there's nothing on the TCL 50S535 you can't control. The dedicated buttons for Netflix, Hulu, Disney+, and Sling feel like an added bonus.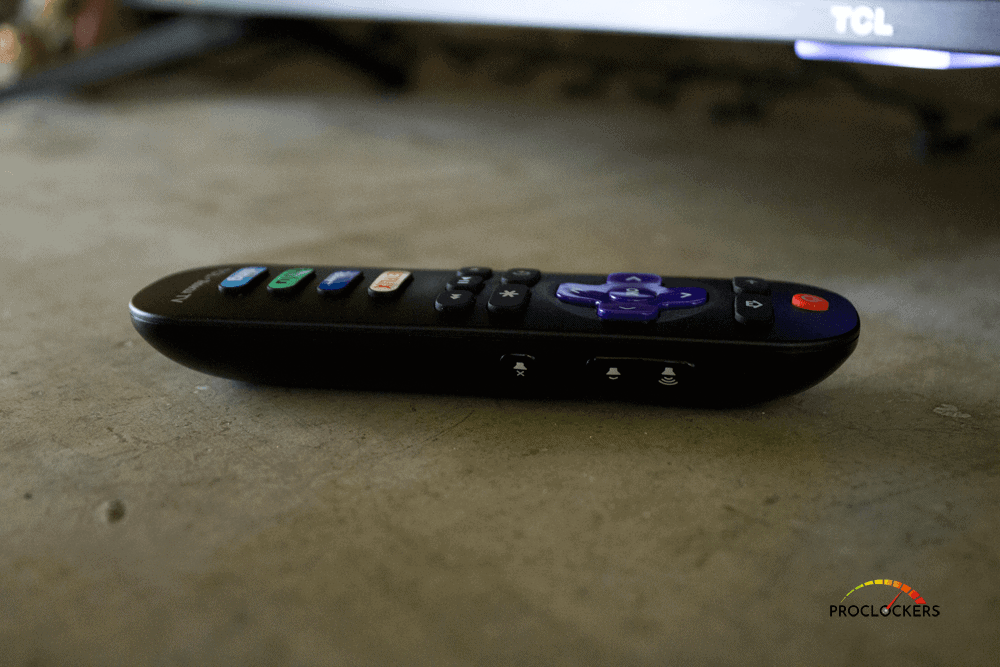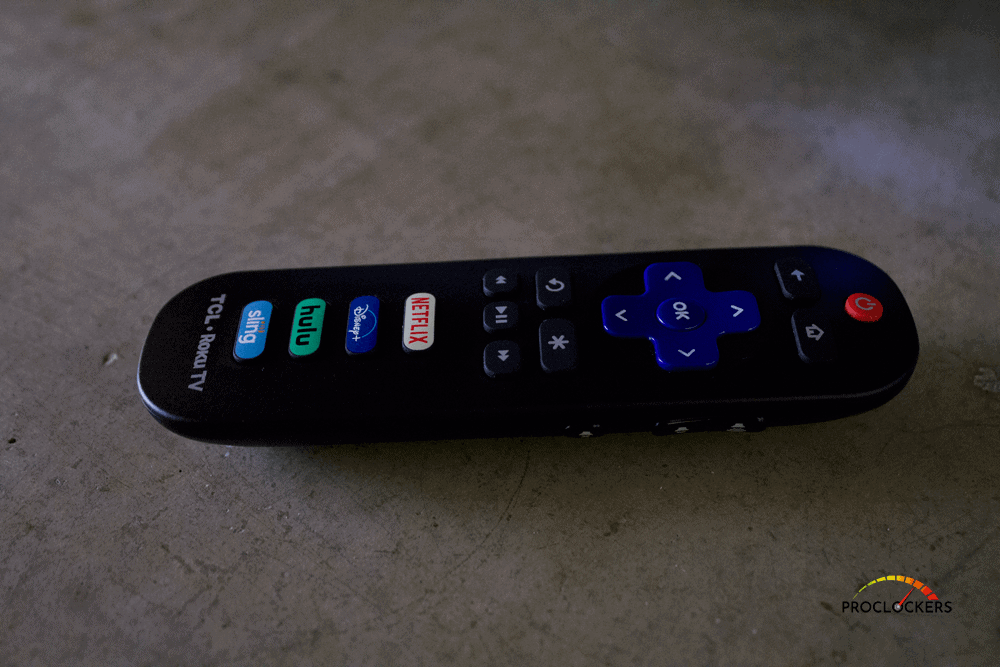 HDR
HDR is short for High Dynamic Range. Think about a landscape photo you might have taken. The grass and subjects in the foreground look nice, but the sky is blown out and really bright. Or maybe the sky looks great, but the grass and foreground subjects look really dark or lack any detail. HDR combines the best of both worlds. Your foreground subjects look great, and so does the sky. It helps push still and video images closer to what the human eye can see.
Considered to be the current "must have" feature in modern TV panels, the TCL 50S535 really shines with HDR content. It really immerses you in the viewing experience. The only way to get closer would be to be on set with the actors when the scene was shot.
Apple AirPlay
On November 14 2020, I got an email from Roku that Apple AirPlay support had been added to devices with Roku OS 9.4. I found this to be a great addition. It's a simple way to enjoy that cool photo or video you just captured on the big screen. For more information on Apple AirPlay and Homekit, check out the press release on Roku's blog.
Improvements
I don't think much could have been done to improve the actual picture quality. The only thing I can recommend to improve the overall experience would be to add an external sound source. Don't get me wrong, and the built-in speakers do sound good. They're adequate for casual watching and listening. A sound bar with subwoofer would pair nicely with the outstanding picture quality of the TCL 50S535.
Final thoughts on the TCL 50" 4K HDR QLED TV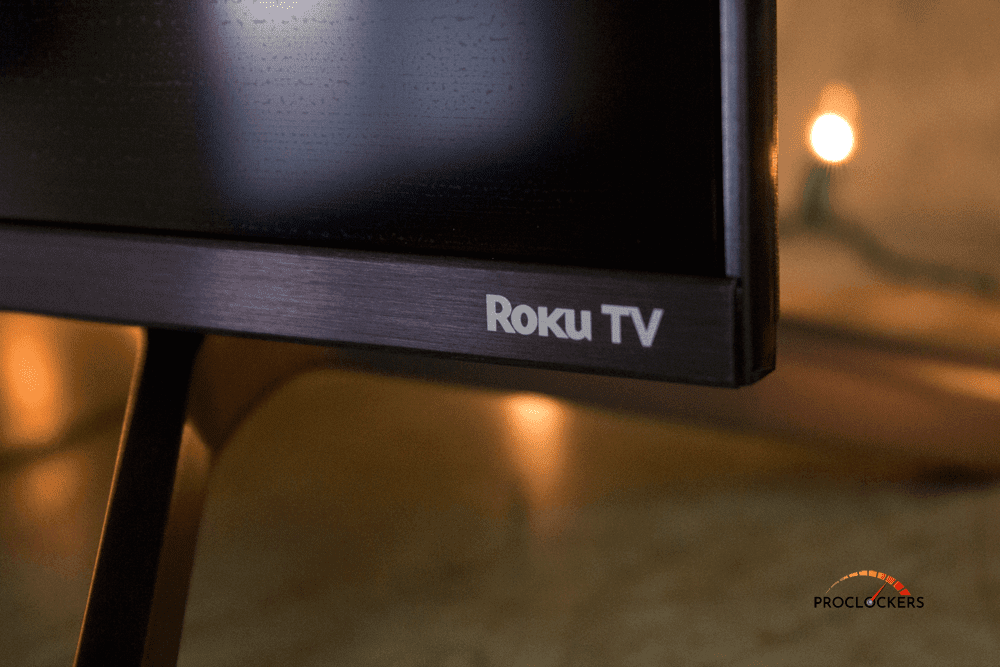 After using this TV for a few weeks, I feel like I've run it through its paces, at least from a consumer standpoint. The only thing I haven't tried would be the latest game consoles, but that's only due to limited stock. At the time of this writing, you can pick up the TCL 50S535 for $399.99 US. Considering everything you get with this set, I would feel comfortable calling that a good deal. It really does check all the boxes, 4K UHD, QLED, HDR, Dolby Vision, and Roku built-in. The picture quality is superb, and the stock speaker quality is adequate. I'd have no reservations recommending this TV to a family member, friend, or random stranger on the street.

ProClockers would like to thank TCL for providing this sample for our review.

<![CDATA[ */ var zbjs = {"ajaxurl":"https:\/\/gaminggorilla.com\/wp-admin\/admin-ajax.php","md5":"d8e8b24d2fa18d2999e0fddcdd418586","tags":[],"categories":["Hardware"]}; /* ]]>