Thermaltake The Tower 100 MITX case review
Whether you need to have a small build due to limited space or are just looking to downsize to gain desktop real estate, a Mini ITX build might be just what you need.
Thermaltake recently sent us a Mini ITX case that we think you should see if you're planning a MITX build any time soon. As always, check out the manufacturer specs first, and I'll give you some of my thoughts after.
Thermaltake The Tower 100 MITX: Specifications
SPECS
P/N
CA-1R3-00S1WN-00
SERIES
The Tower
MODEL
The Tower 100
CASE TYPE
Mini Tower
DIMENSION (H X W X D)
462.8 x 266 x 266 mm
(18.2 x 10.5 x 10.5 inch)
NET WEIGHT
6.1 kg / 13.45 lbs.
SIDE PANEL
Tempered Glass x 3 (4mm thickness)
COLOR
Black
MATERIAL
SPCC
COOLING SYSTEM
Top(exhaust):
120 x 120 x 25 mm Standard fan (1500rpm, 35.8 dBA) x 1
Rear(exhaust):
120 x 120 x 25 mm Standard fan (1500rpm, 35.8 dBA) x 1
DRIVE BAYS
-ACCESSIBLE
-HIDDEN
–
2 x 2.5"(with side bracket);
2 x 3.5" (without rear fan)
EXPANSION SLOTS
2
MOTHERBOARDS
6.7" x 6.7" (Mini ITX)
I/O PORT
USB 3.2 (Gen 2) Type-C x 1, USB 3.0 x 2, HD Audio x 2
PSU
Standard PS2 PSU (optional)
FAN SUPPORT
Top:
1 x 120mm, 1 x 140mm
Rear:
1 x 120mm, 1 x 140mm
Top of the PSU Cover:
1 x 120mm, 1 x 140mm
RADIATOR SUPPORT
Top:
1 x 120mm
CLEARANCE
CPU cooler height limitation: 190mm
VGA length limitation: 330mm
PSU length limitation: 180mm
Thermaltake The Tower 100 MITX: First Impressions
The first thing that caught my attention was how much The Tower 100 looks like a resin 3D printer, if not a little smaller. Still, a good-looking case. Tempered glass on three of the four sides, there's plenty of viewing space for all of the cool components you'll eventually install inside.
Thermaltake The Tower 100 MITX: Keeping Things Cool
With not much space to work with, airflow is immediately one of my main concerns. Thermaltake obviously thought of this also. There's ventilation all over the case to keep those expensive computer components cool. The right and left side panels feature half tempered glass, and half expanded metal. The whole top of the case is a honeycomb metal mesh built around a mesh dust cover. Below the front, left, and right panels are even more expanded metal mesh with dust filters behind. Thermaltake really has you covered when it comes to moving air.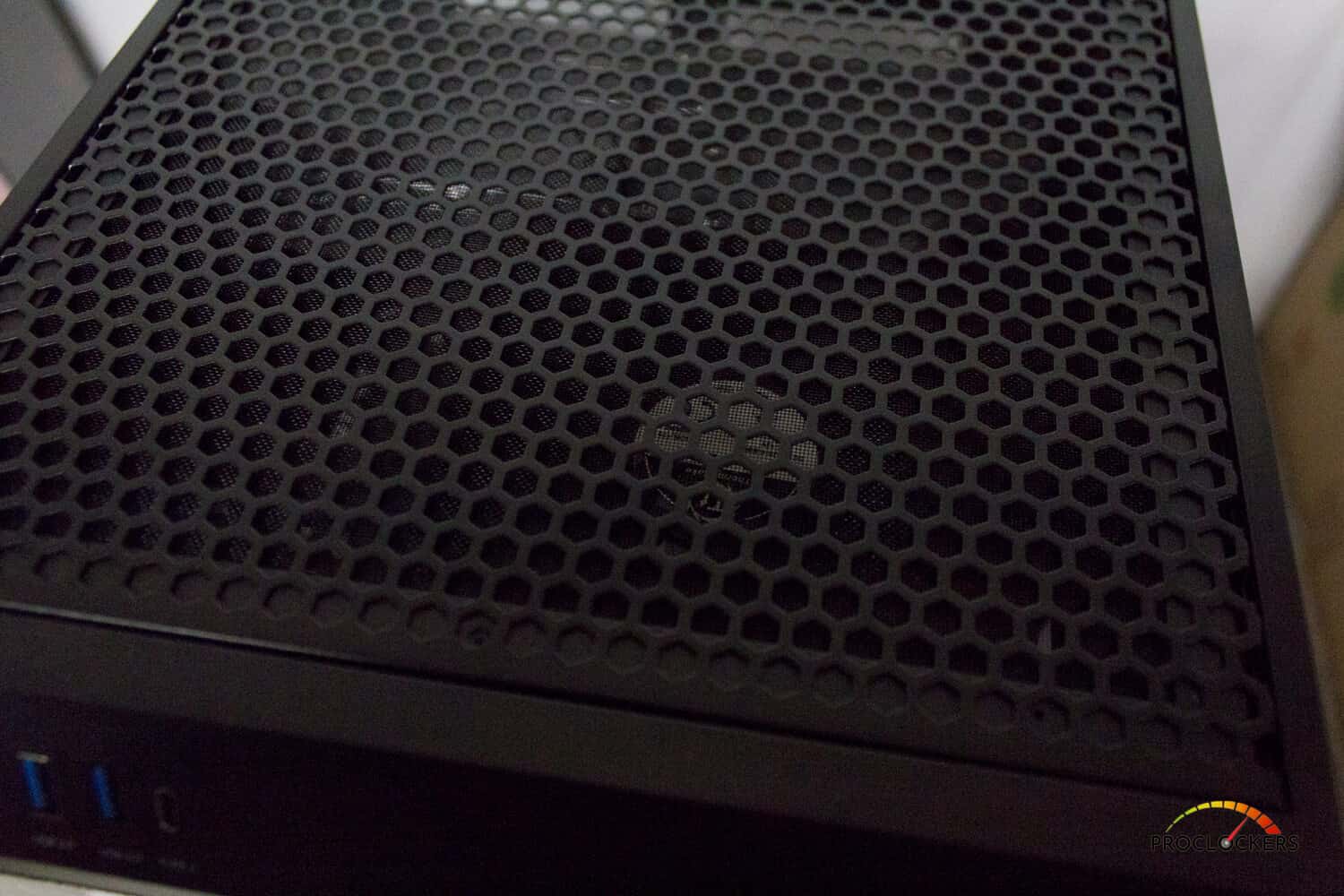 SURPRISINGLY SPACIOUS
There's no need to sacrifice space for performance. With Thermaltake's The Tower 100 being a smaller case, it's surprisingly spacious. It can accommodate modern video cards up to 330mm in length. With the motherboard being mounted on the back wall of the case, the GPU will be mounted vertically in the case, but there's no need for a PCIe riser or extension cable. The GPU fans should be able to pull plenty of fresh outside air from the metal mesh side panel in this configuration.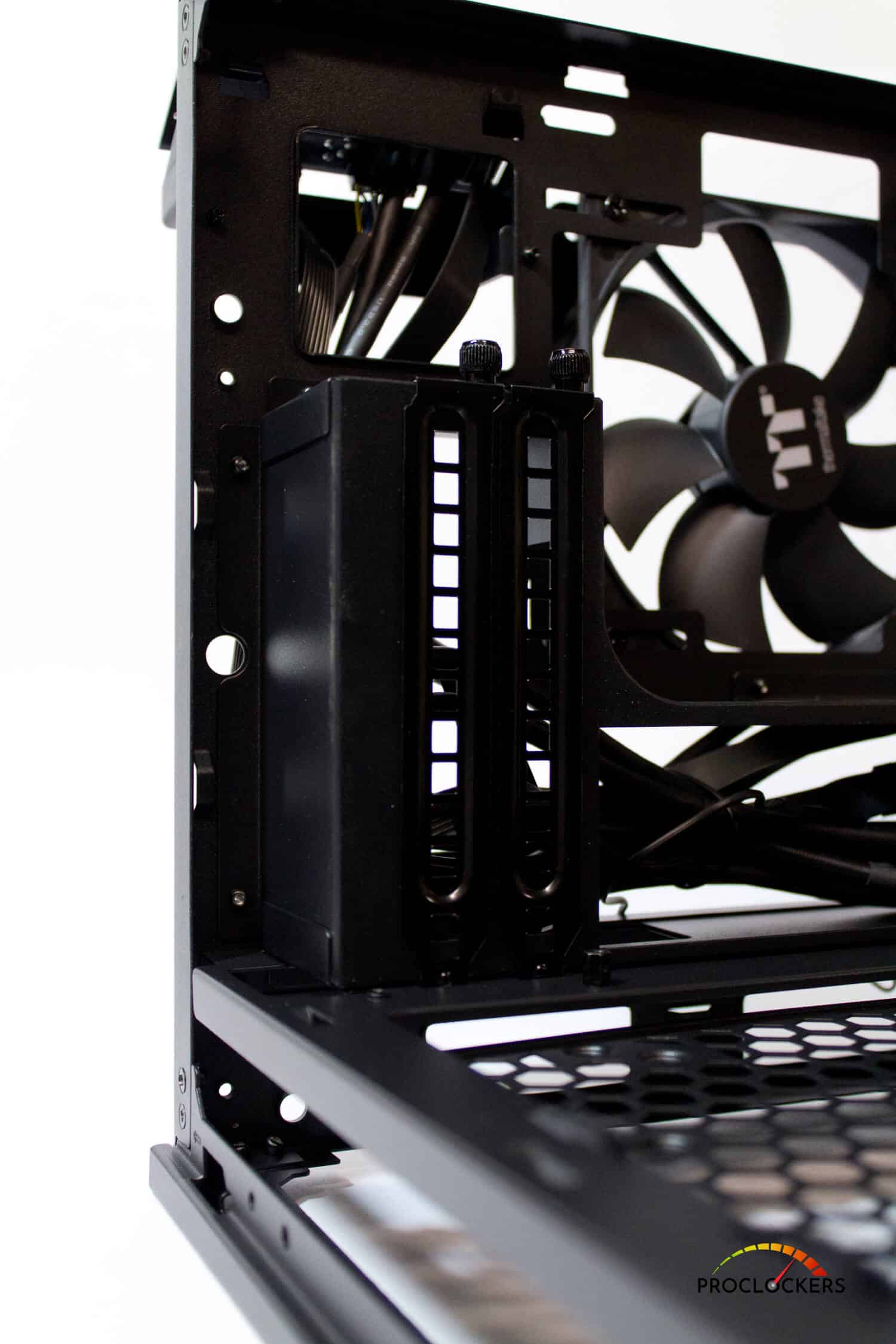 Whether you prefer air cooling or water cooling for your CPU, you're also not limited there. Thermaltake's The Tower 100 has enough room for a CPU air cooler up to 190mm in height. If you prefer an AIO water cooler, a 120mm radiator and fan can be mounted on the top for water cooling. The Tower 100 comes preinstalled with two 120mm fans at the top and rear of the case. An extra 120mm or 140mm fan can be installed above the PSU cover.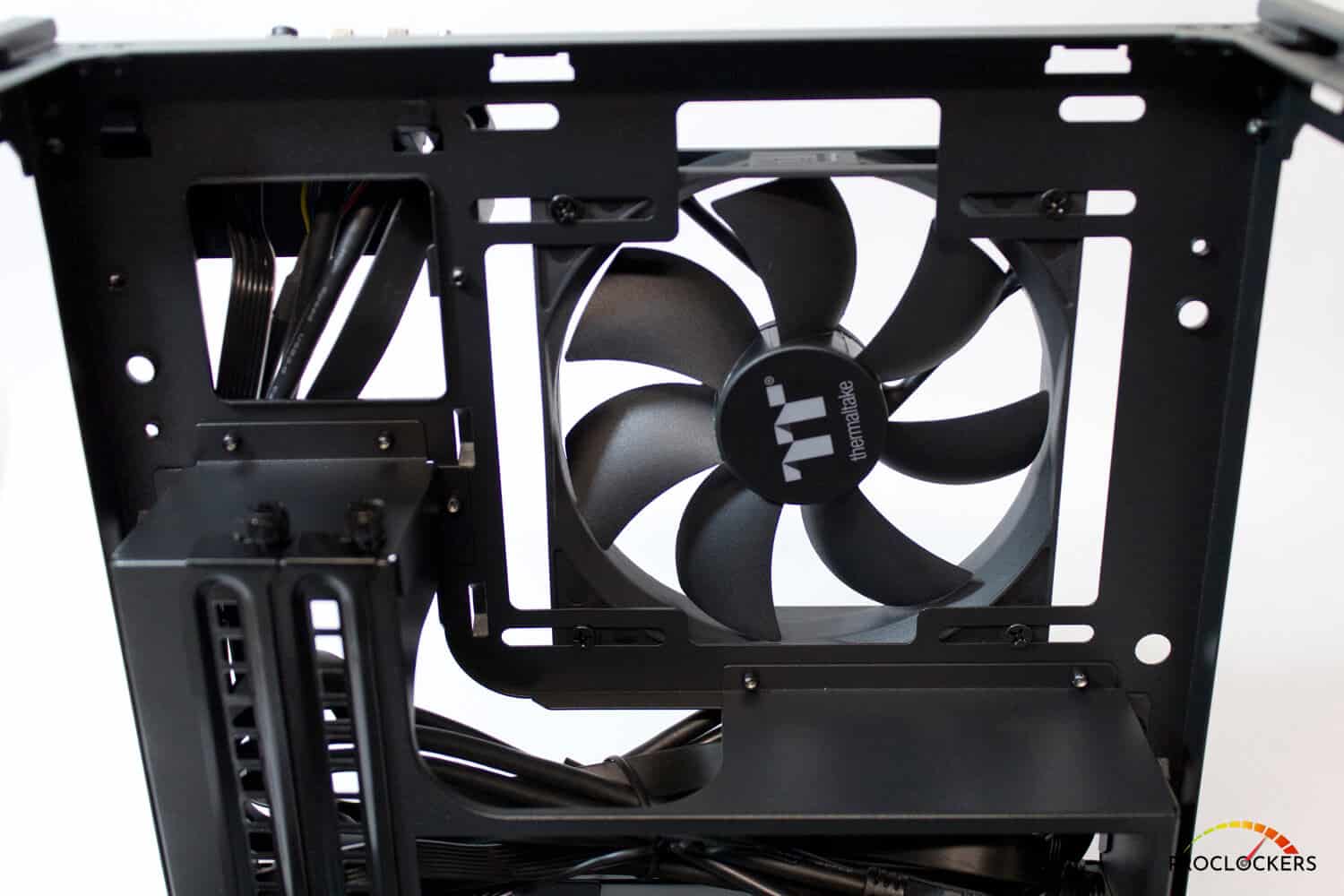 Modular design
Thermaltake's The Tower 100 makes it easy to install components as you need them, or on the initial build. With nothing more than a Phillips head screwdriver, the case can be stripped down to its bare bones in just a few minutes. According to Thermaltake:
DMD: Dismantlable Modular Design
Strip your case down to the bones and install elements when and as you need them with our modular design. The Tower 100 features modular panels, racks, brackets, and pre-designed mounting arrays. No more unreachable screw corners or gaps, installation can be a breeze with our Dismantlable Modular Design.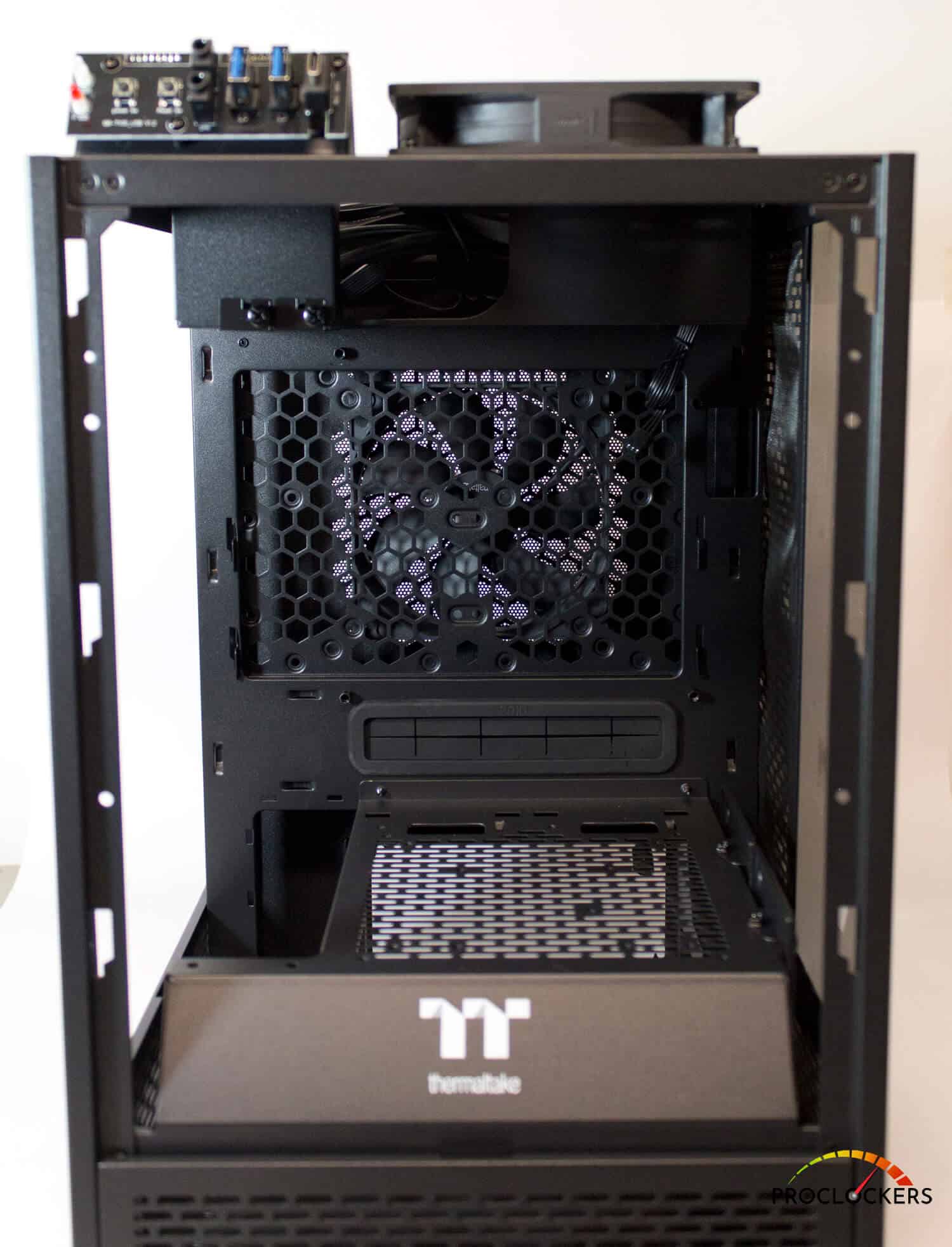 Included front I/O ports
The top of the case features the usual suspects when it comes to I/O. Power and drive activity LEDs, power button, reset, 3.5mm headphone jack, and 3.5mm microphone jack are all bundled together with two USB 3.0 and one USB 3.1 (Gen 2) USB Type C ports. All within arm's length with the case sitting on top of a desk.
Hard drive mounting and power:
If you're sticking with Solid State Drives for your operating system and file storage, Thermaltake has you covered. Behind the right-side panel are two mounting locations for SSDs.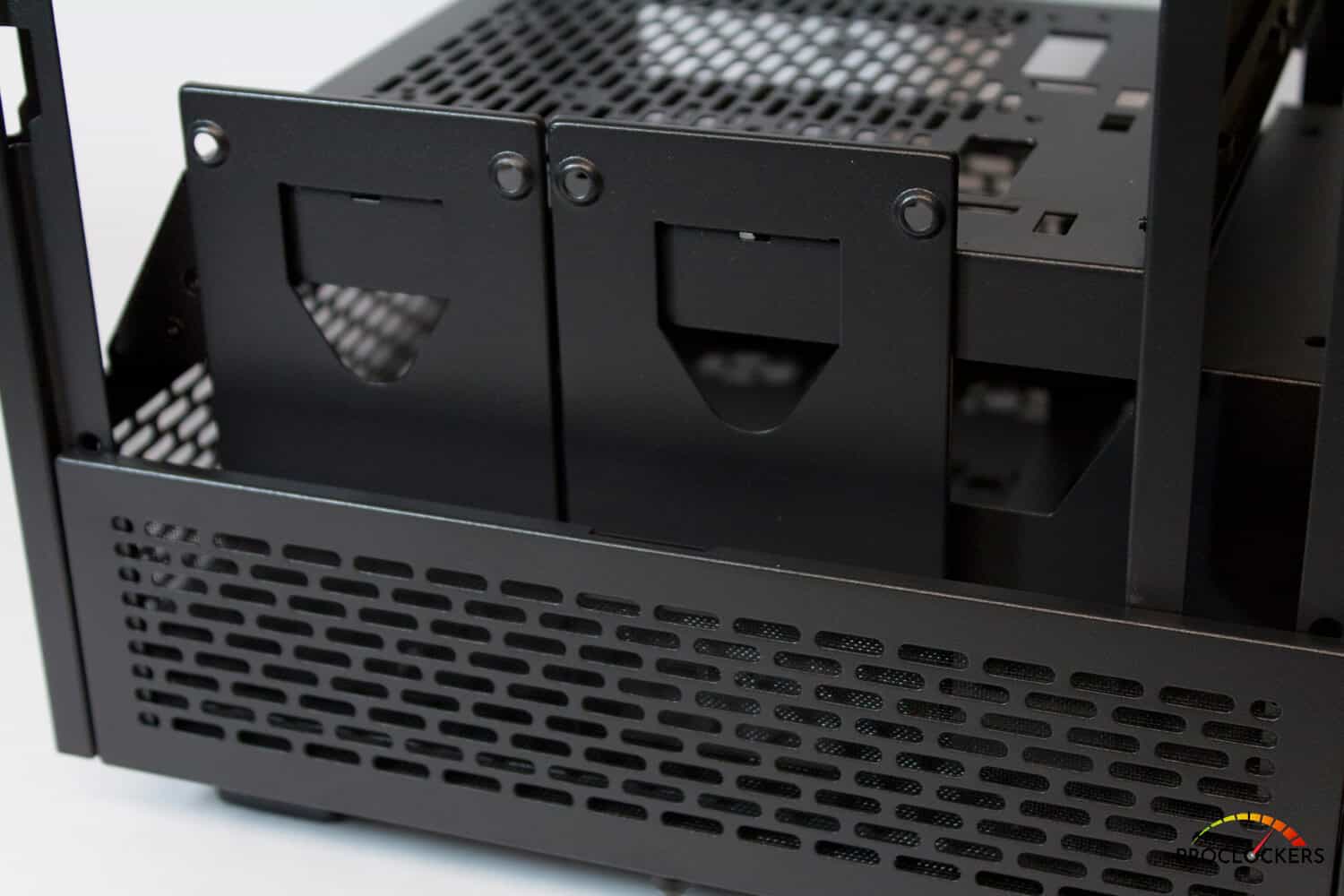 With modern components comes the need for modern power. Again, end users aren't limited to micropower supplies. Thermaltake's The Tower 100 features room for a full ATX size PSU.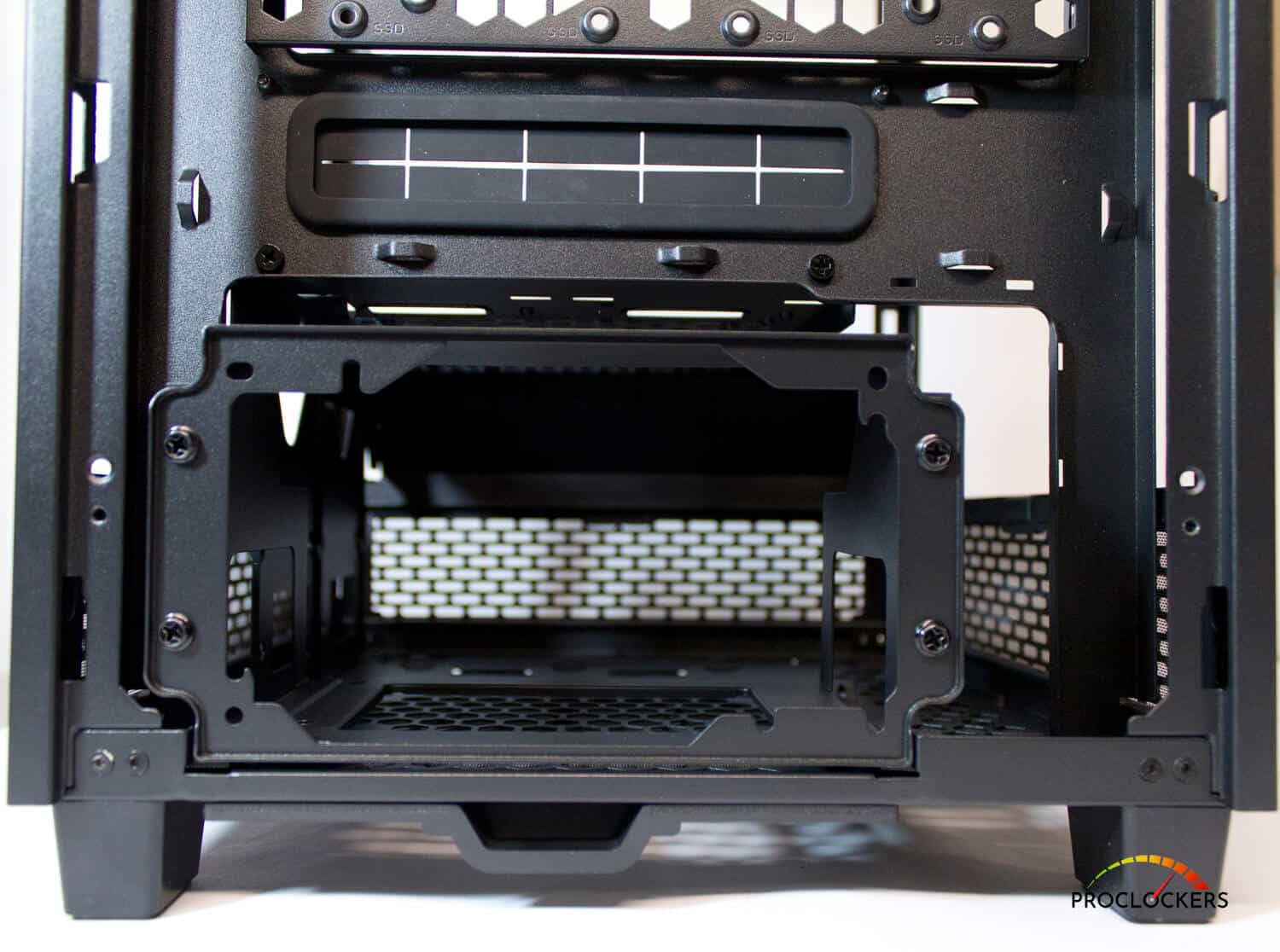 TAKEAWAYS
At the time of this writing, you can pick up The Tower 100 for $116.99 USD on Thermaltake's Amazon store. Available in black, white, racing green, and turquoise, there's sure to be a color that fits your build theme. Full disclosure here. I'm seriously considering building a MITX computer just to use this case. In my opinion, Thermaltake got it right when they designed The Tower 100.
ProClockers would like to thank Thermaltake for providing this sample for our review.
<![CDATA[ */ var zbjs = {"ajaxurl":"https:\/\/gaminggorilla.com\/wp-admin\/admin-ajax.php","md5":"d8e8b24d2fa18d2999e0fddcdd418586","tags":[],"categories":["Hardware"]}; /* ]]>